Who are we
We are a Greenlandic company based in Nuuk and passionate about growing tourism to Greenland in a sustainable manner.
For us, sustainability means:
efficient use of transportation and resources. Rather than sending (or having to cancel) two half-full tours, we try to consolidate trips whenever possible. This allows us to minimize our impact on the environment while ensuring that all of our guests get to enjoy their arctic experience.
respecting nature. Nothing is greener than hiking or traveling via dog sled in Greenland – so long as we leave no trace. On all our tours, we make sure that we carry all of our garbage with us for disposal once we get back to town.
respecting Greenlandic culture. Greenland is all about small settlements set in spectacular natural surroundings. We believe the tourism industry needs to grow in a way that respects these communities and with an infrastructure that has minimal impact on our fragile arctic ecosystems (think small-scale eco-cabins powered by green energy, rather than hotels dotted along the coastline).
Make no mistake. We want lots of people to come and visit us in Greenland. We love showing off this beautiful country, and it is vital to Greenland's economic development. However, we want to avoid tourism over-running the unique cultural and natural heritage of our home.
What we do
Every town in Greenland has a beautiful backcountry and most also have their own impressive fjord system. For this reason, we have made it our mission to "open all of Greenland to all of the World" and to highlight the tourism opportunities in less-well-known parts of Greenland. This is to ensure that certain destinations are not overburdened and forms a key part of our plan for how to increase tourism sustainably.

To this end, we built Guide to Greenland – an online information and sales platform that allows you to find and book your experiences from all over Greenland, in advance from anywhere in the world.
We cooperate with everyone involved in the Greenlandic tourism industry – from the local fisherman and hunters who don't have a website or Facebook page, to the big tour companies that have their own established web presence. Whether you are looking for an all-inclusive experience where everything is taken care of, or you would like to have the flexibility to book flights, accommodation, and each individual experience for yourself – we have you covered.
To ensure a great visitor experience, we demand timely delivery and quality from all of our tour operators. So rest assured, you will be in great hands no matter which trip you choose. For this reason, you do not see the name of the actual provider on any of our tours. This encourages a fair and sustainable distribution of visitors amongst the different operators (big and small) based solely on the description of their tour. Basically, just choose the tours that appeal to you the most and we will take care of the rest.
If you need to make changes to your trip, we are locally based in Greenland and ready to help and coordinate with tour providers at short notice. Our aim is to take all the stress out of your planning and your vacation, and to provide you with the best possible service.
Our Team
We are a small team of Greenlanders and other nationalities who use English as our business language. We love to explore Greenland for ourselves and, between us, have traveled to all corners of this enormous island. We look forward to sharing our local knowledge and enthusiasm with you.
Start your planning by reading through our comprehensive Ultimate Guides for most of the towns in Greenland. This will help you figure out where you want to go, what you want to do, and how to get the most out of your visit to our amazing country.
We look forward to welcoming you here soon!
Pitsi Karolussen
Tourism Assistant
I live in Nuuk, the capital of Greenland, and have lived here most of my life. In my spare time, I like to hike and spend time in nature. I especially like to collect Arctic plants to dry or freeze them, for later use in Greenlandic dishes. It is important to me to eat and cook as much local food as possible. I have a lot of experience in the tourism industry and love to share my knowledge about our culture and country.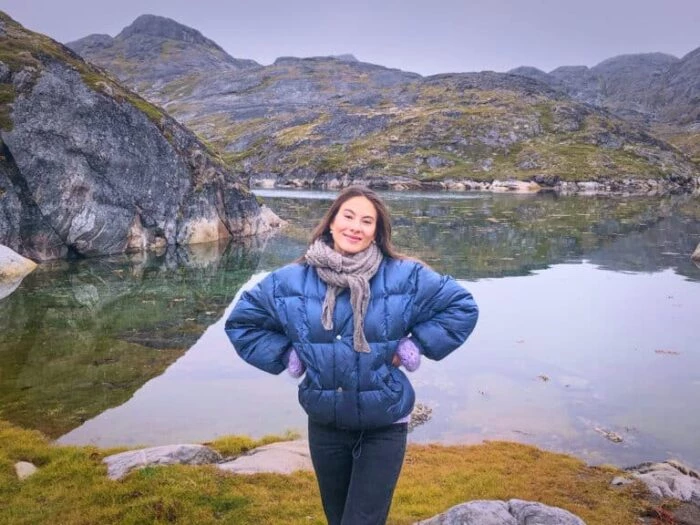 Iluuna Heilmann
Booking Supervisor and Tour Creation
I was born and raised in Greenland, and although I'm originally from Maniitsoq, I call Nuuk my home. There is really nowhere else in the world that compares! I enjoy anything outdoorsy, and use my explorations of the Nuuk fjord to provide much of the inspiration for my writing and photography.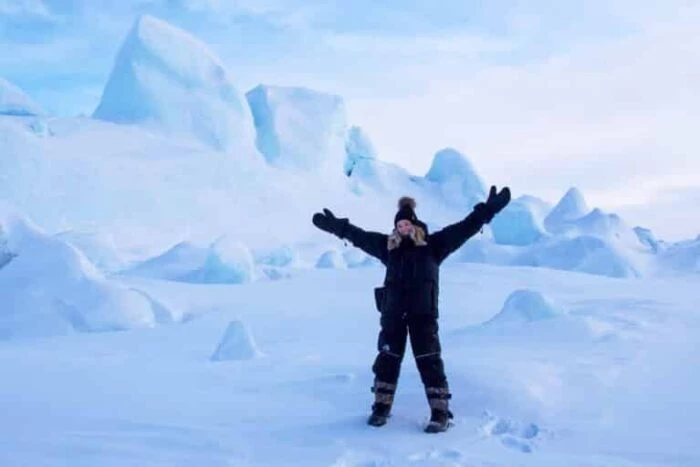 Inesa Matuliauskaité
Sales and Marketing Manager
I'm originally from Lithuania, but worked with tourism in Ilulissat for two years before moving to Nuuk. My passion for travel and photography makes Greenland the perfect place to be, you really can't take a bad photo! I also hope to one day own my own Greenlandic sled dog team.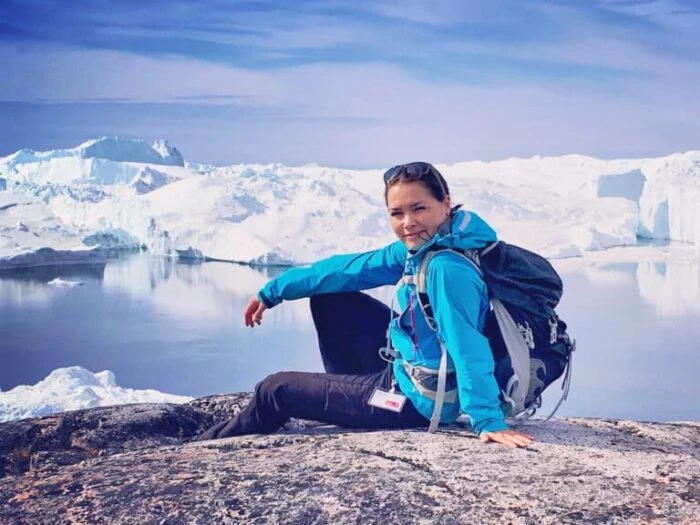 Laali Berthelsen
Key local blogger & guide
I'm a Nuummioq (person from Nuuk) who loves to travel. My primary job is as a guide and tour leader, where I work all around Greenland during the Summer. I love showing my amazing country to visitors from abroad!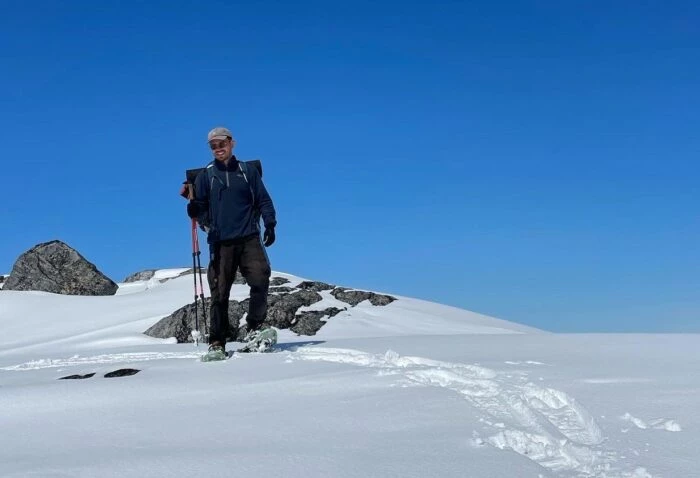 Rasmus Krøigaard
Digital Marketing
I am a Danish guy with a hang for hiking, writing, and a wild and wast landscape which is why Greenland is the ideal place for me. My focus is to show the world all the breathtaking experiences that Greenland has to offer.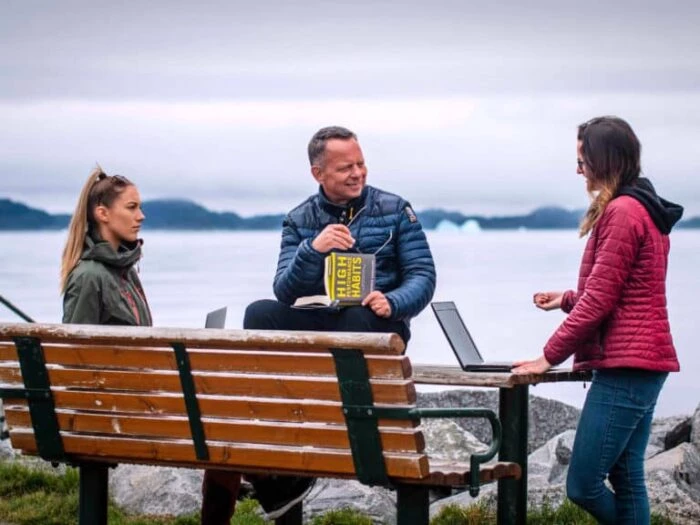 Mads Nordlund
CEO & Founder
I have been working in Greenland tourism development for almost 30 years, and love hiking, sailing, and being out in the wilderness of this beautiful country. My aim is to support small local tour providers by making it easier for international guests to connect with them.