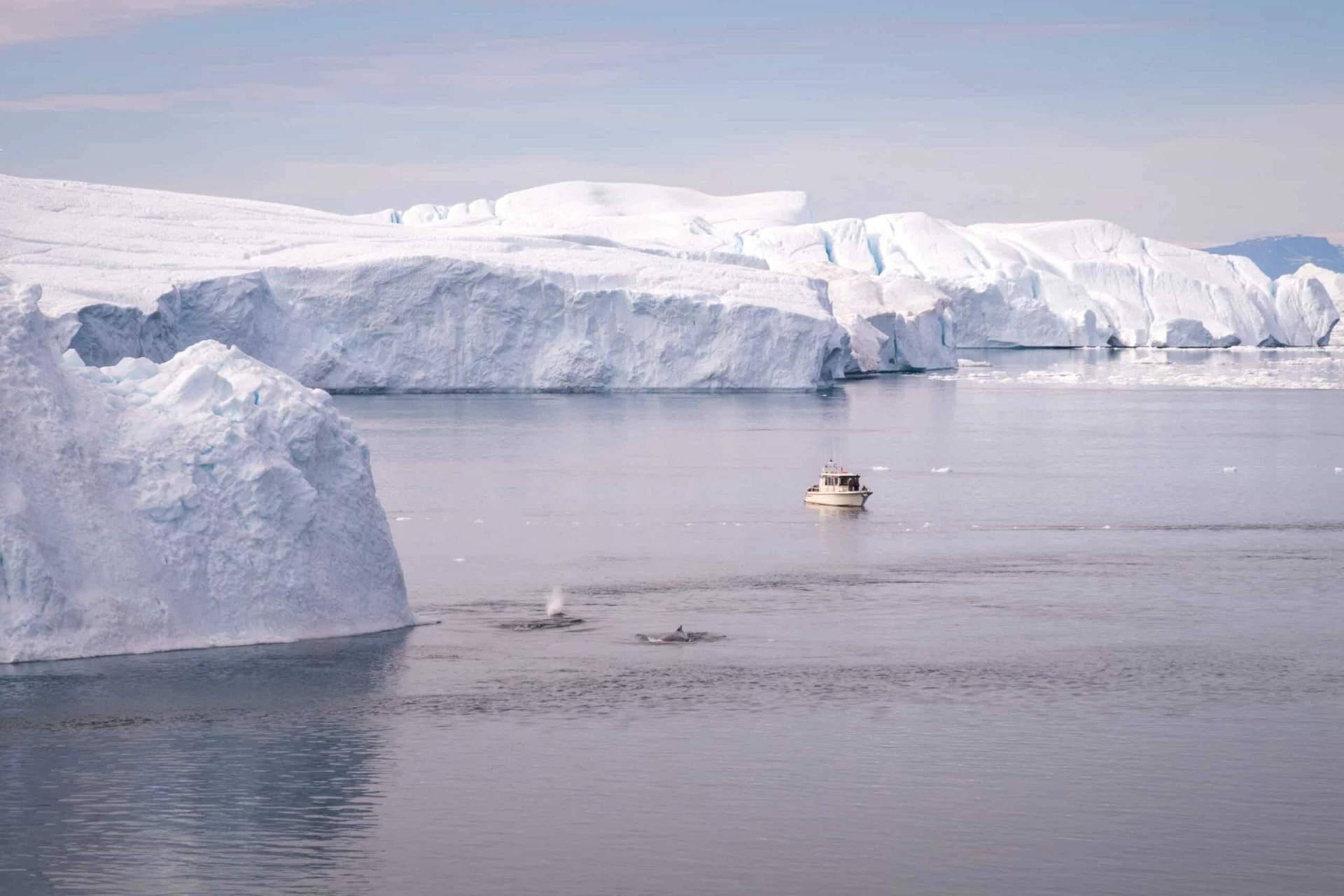 The Ultimate Travel Guide to Greenland
Greenland. A vast, relatively unknown country that is almost completely covered by the world's second-largest icefield. Now making "top 10" travel lists around the world – how do you get there? What's the best time to go? What is there to do? And what exactly is there to eat? Read on to discover everything you need to know to plan your bucket list trip, with this Ultimate Travel Guide to Greenland.
Why Greenland
In recent years, Greenland has started to emerge as the arctic destination. Its pristine nature where you can drink the water directly from any stream is completely different but equally spectacular as anything in Iceland or Norway, and the tourist crowds have not yet arrived on its shores.
Add in that it is very safe for visitors. It is one of the few places in the world where traditional and modern cultures exist side-by-side. It offers an authentic but accessible adventure into the unknown, and it is easy to explain its growing popularity.
How to get to Greenland
Traveling to Greenland is relatively simple, but you should be aware that options are limited. You can:
Join an organized cruise
Fly from either Denmark or Iceland (there are no flights from North America or elsewhere in Europe at this stage)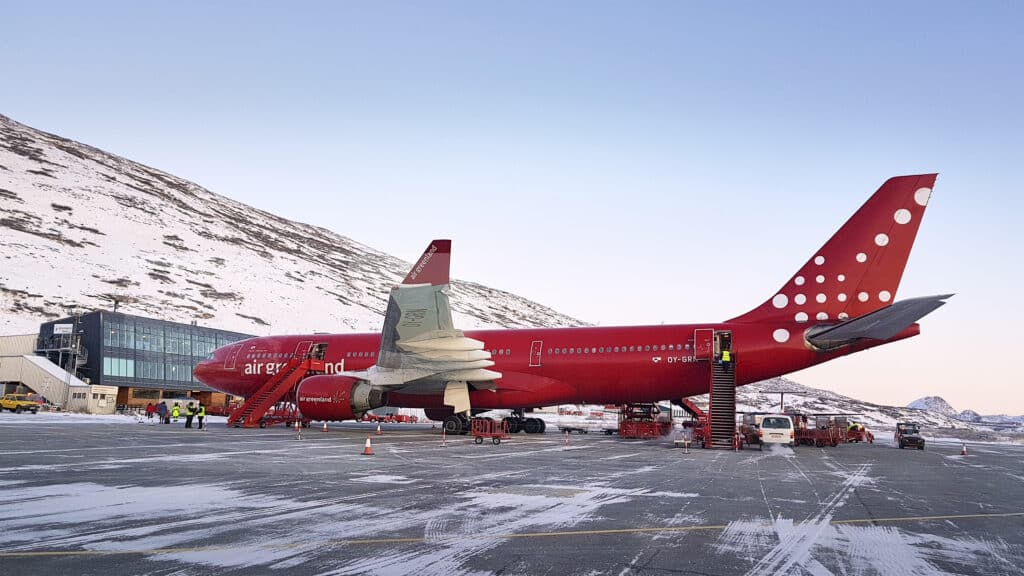 Flights are operated by Air Greenland (Greenland's national carrier) and Air Iceland Connect, with available routes determined by where you are flying from, where you are flying to, and the season. You should check the websites of both airlines to find your best option.
---
---
You should also note that the weight limit for luggage on all flights to Greenland is only 20kg. This is because all but one aircraft (the Airbus that flies between Copenhagen and Kangerlussuaq) is small and has limited capacity, or is a helicopter. Luggage is usually weighed, and excess luggage is expensive, so best to stay under this limit if at all possible (top tip: wear any of your heavy/bulky clothes).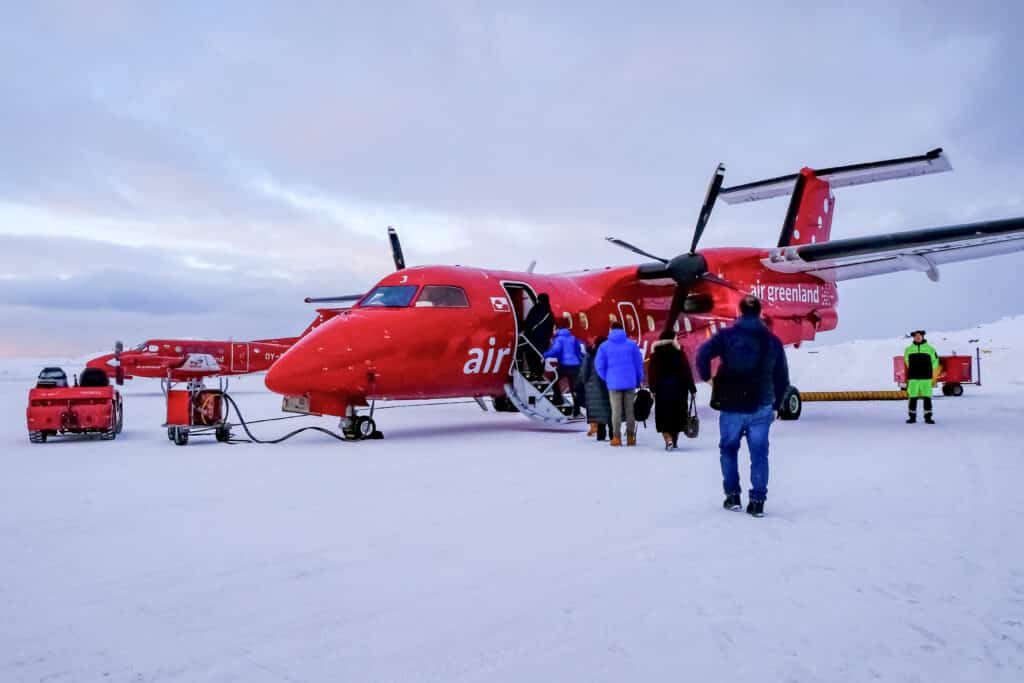 The other thing to be aware of is that it is fairly common for flights (domestic and international) to be delayed or even canceled to the next day due to the arctic weather. For this reason, we strongly encourage you to take out travel insurance and give yourself at least 1 day (or more) of buffer in either Iceland or Denmark before your next international flight.
Greenland Tourist Visas
For the most up-to-date information on tourist visa requirements for Greenland, it is best to go straight to the source – Danish immigration. We recommend you read the rules carefully and contact them if you have any specific questions.
---
---
Residents of many countries do not require a visa for Greenland (the list is on their website) but keep in mind that you need to pass through Denmark or Iceland to get here. So you also need to comply with the relevant visa requirements for those two countries.
Note: Greenland is not part of the EU or the Schengen agreement, so a Schengen Visa/Exemption is not sufficient for entry to Greenland.
Currency and costs
The Danish Krone (DKK) is the currency used in Greenland. Although the larger towns in Greenland do have ATMs, it is a very good idea to convert some money in your home country (or Iceland/Denmark) and bring some cash with you. Once you arrive in Greenland, the only place to change money is at the bank, and they often have limited hours for this type of transaction.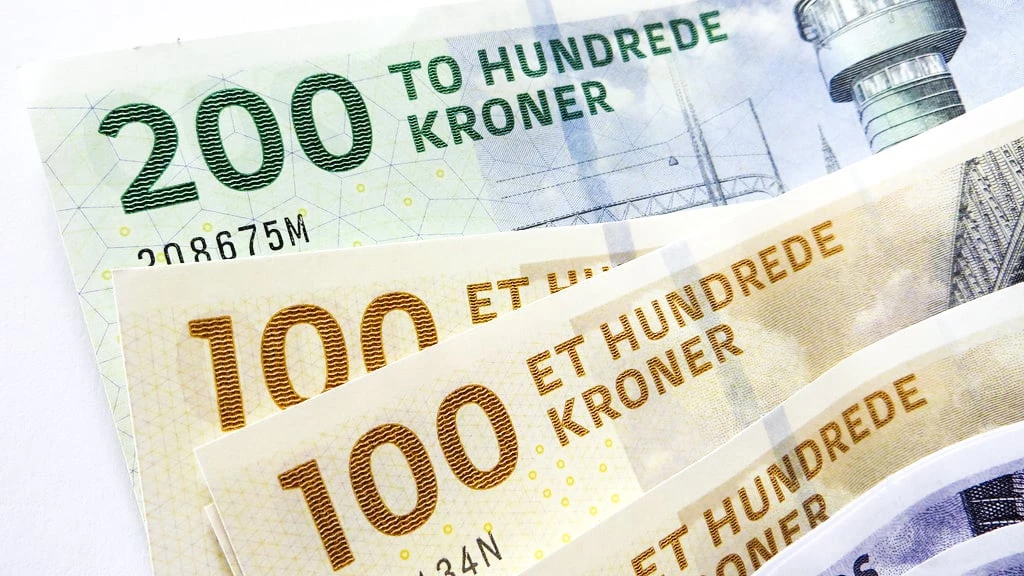 Each of the major towns has at least one ATM, and many larger businesses accept Visa, Mastercard, and Dankort. Eurocard, Diners, and American Express can also be used in some places. In the settlements, you may be able to withdraw money from the Pilersuisoq (the local supermarket) and pay for goods there with a credit card, but it is best to bring cash to cover your needs.
Costs / What to Budget
You are probably already aware that Greenland is not cheap to visit – a characteristic it shares with other Arctic destinations. This is perhaps not too surprising given its isolation and inability to produce most things for itself, leading to the situation where almost everything must be flown or shipped in.
While it is entirely possible to plan a more budget trip to Greenland, it is never going to be cheap. Here are some approximate prices you can expect to pay once you arrive: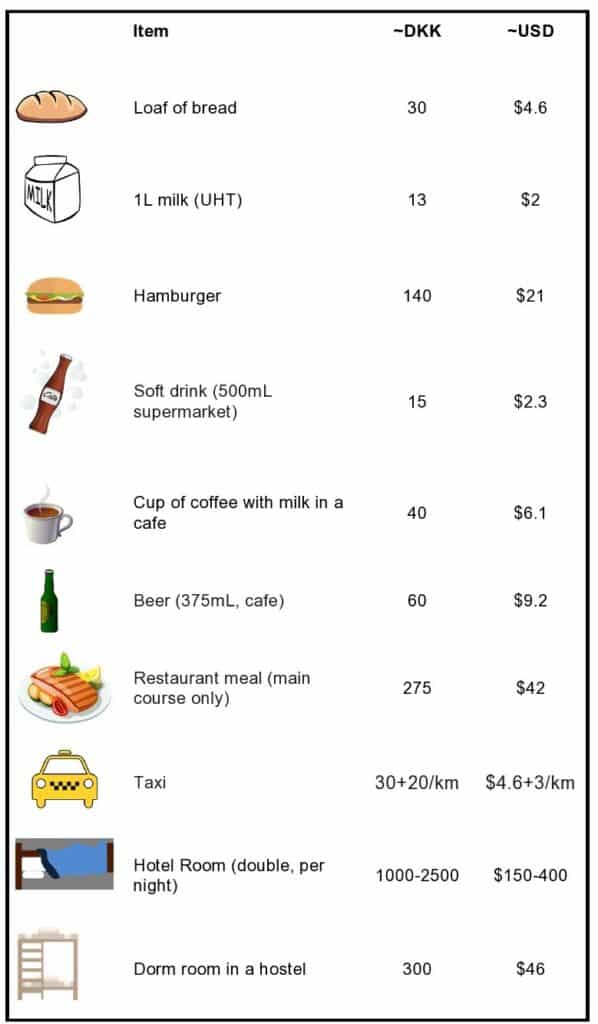 If you plan to visit more than one area during your stay, you will also have the expense of domestic transportation. Given that there are no roads connecting towns in Greenland, your only options are to fly or catch the Sarfaq Ittuk Ferry (only operates between Ilulissat and Qaqortoq on the West Coast). Both of which can be very expensive. For this reason, in our How to Travel to Greenland on a Budget article, we recommend limiting your travels to one or two areas, or planning a circuit route through the country.
---
---
Communication
Greenland has modern communication facilities, but don't expect them to work in the same way as back home.
Time zone
Greenland has 3 time zones and observes daylight saving time. Most of the country operates on West Greenland Time: UTC-2 (Summer) / UTC-3 (Winter), with two exceptions:
Thule Air Base (North Greenland): UTC-3 (Summer) / UTC-4 (Winter)
Ittoqqortoormiit (East Greenland): UTC+0 (Summer) / UTC-1 (Winter)
Note: other towns and settlements in North and East Greenland all operate on West Greenland Time.
Electric Voltage
Greenland uses the Standard European Plug (230 V) with 2 prongs for its electrical outlets.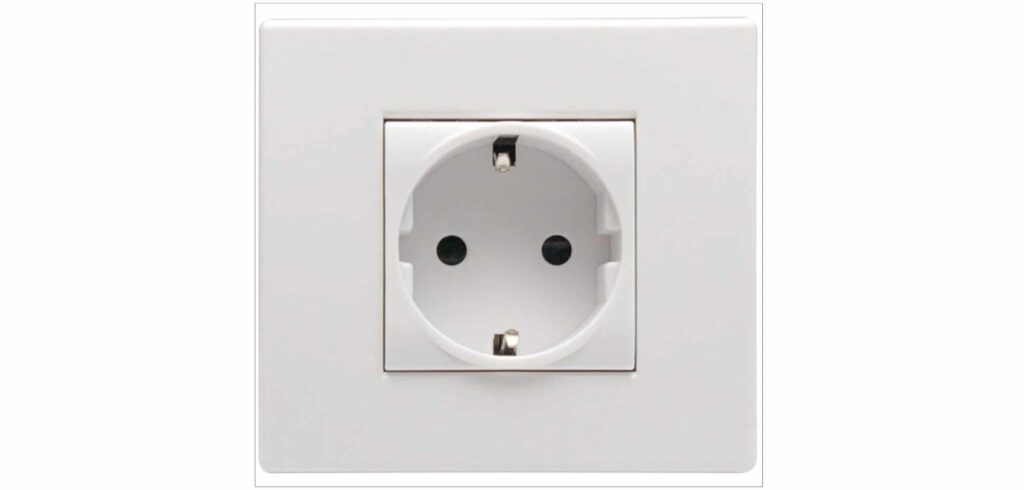 Internet and telephony
Greenland does have a mobile phone network, and does have the internet. However, both are limited and expensive so you might want to consider going "unplugged" while you are visiting.
If you do need access to a mobile phone or mobile internet, your best bet is to look at the offers from TelePost for tourists. Keep in mind that the mobile network is limited to a small region around each town or settlement, so if you are planning to go into the backcountry, you will lose signal very quickly. For independent trips that spend a lot of time in the wilderness – we recommend you bring a personal locator beacon at the very least.
---
The country code for Greenland is +299
---
Wi-Fi access is available to buy in an ever-increasing number of cafes, restaurants, and accommodations around the country. Some now even offer it free of charge to guests – but this is not guaranteed. It will likely be slower than you are used to (particularly in East Greenland and in settlements). You must also be prepared for there to be no internet at all. Although Greenland is getting a second under-sea cable to ensure its connection to the rest of the world, fishing trawlers have been known to dredge up the existing cable, leaving whole regions of Greenland with no internet.
In case of an emergency
In the USA – we all know you dial 911. But what is the emergency services number in Greenland?

No matter where you are or what your emergency is, you should call 112. This is the National Emergency Call Center which will either put you through immediately or contact the local authority (fire, ambulance, police) on your behalf.
For non-emergencies, Isaaffik is the best one-stop-shop for phone numbers for government and other services. Search or select the "Type" from the Infrastructure tab for whatever you need to obtain a list of relevant phone numbers.
Language
The official language of Greenland is Kalaallisut (West Greenlandic). However, most Greenlanders also speak Danish as a second language (thanks to their being part of the Danish Realm). And many also speak excellent English as a third language. You will have few problems getting around and being understood in Greenland!
Kalaallisut is actually a part of the Eskimo-Aleut family that is also spoken across arctic Canada and Alaska, and bears no resemblance to either Danish or English. If you'd like to learn a few words to break the ice while you are visiting, read our article and watch our 6-minute introduction to your first words in Greenlandic.
To help you read signs or labels in the supermarket (these are all written in Danish as well as Greenlandic), we recommend downloading the Google Translate App and the Danish dictionary to your phone before you come to Greenland.
---
---
Health
Greenland has a modern healthcare system but with very limited capacity. You should take this into consideration if you have an ongoing medical condition that may require treatment, and you should bring all required medications with you – including enough for a few extra days.
Vaccinations
Greenland is relatively disease-free. Beyond the regular vaccinations recommended for life and travel, no specific vaccinations are required.
Medical assistance
The main hospital is located in Nuuk and any major medical emergencies will be flown there for treatment as a first step. The patient then may be flown to Denmark, depending on the severity of the condition. Smaller hospitals can be found in Sisimiut, Ilulissat, Aasiaat and Qaqortoq, while 11 other health centers (which handle uncomplicated births, minor surgery, common treatments and mental health services) service other parts of Greenland.
If you become acutely ill or injured, call these numbers (depending on where you are located). The second column gives the number to call during opening hours, the third column for calls after 4:00pm.
Dental assistance
There are dental clinics in each of the main towns in Greenland. Details can be found at peqqik.gl – the Nation's Health Portal – but information is only in Danish. To get Google to translate it for you – right-click on a blank bit of the webpage and select "Translate to ….." from the options.
Travel Insurance
Although visitors from Nordic countries and Europe are provided inexpensive/free medical coverage while in Greenland (read more extensive information at the Nordic Cooperation), we recommend that all visitors to Greenland take out travel insurance. This will ensure you are covered not only for medical emergencies, but also for travel delays and repatriation if required (dependent on the exact insurance purchased).
Geography
Greenland is a vast country. The largest island in the world is the size of Western Europe or roughly ⅓ the size of the USA or Australia.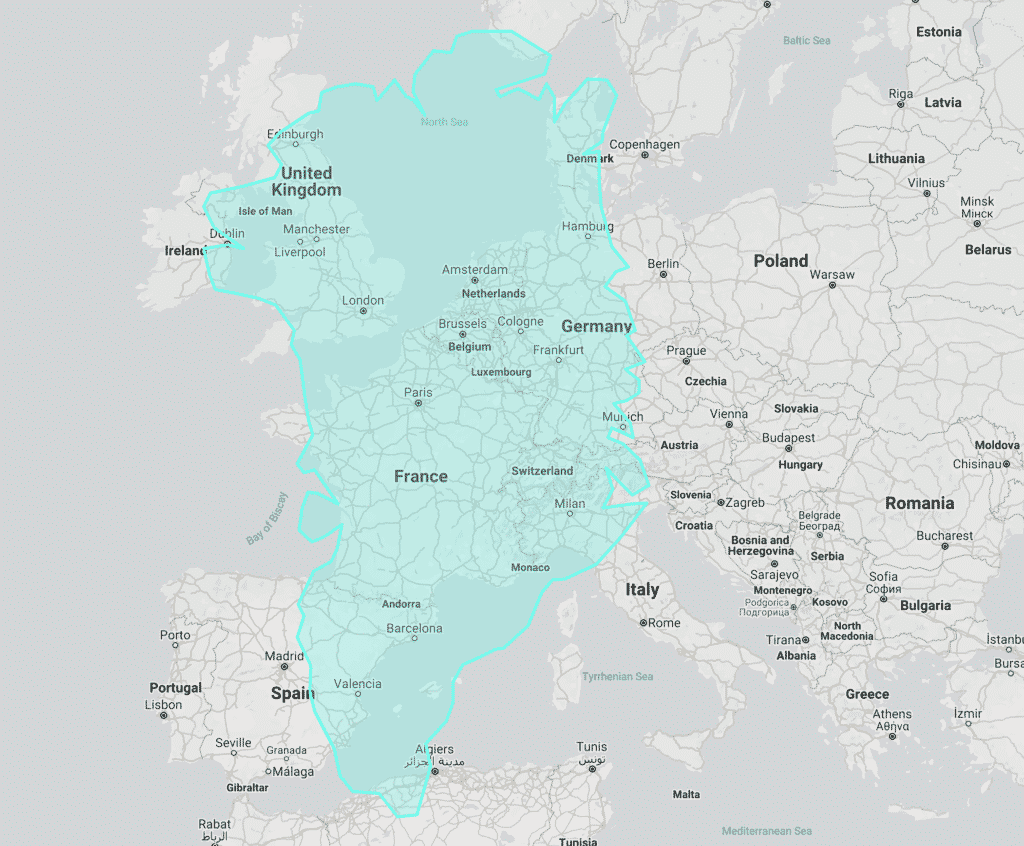 And although roughly 80% of it is covered in ice (it has the world's second-largest icefield behind Antarctica), the 20% that is ice-free is very diverse.
North-east Greenland
The world's largest national park occupies the entire North-east of the world's largest island. There are no permanent residents, and access is restricted to essential personnel from the Danish Armed Forces, the elite Sirius Patrol, a few hunters and whalers from Ittoqqortoormiit, and those with special permission granted by the Ministry of Nature and Environment.Photo: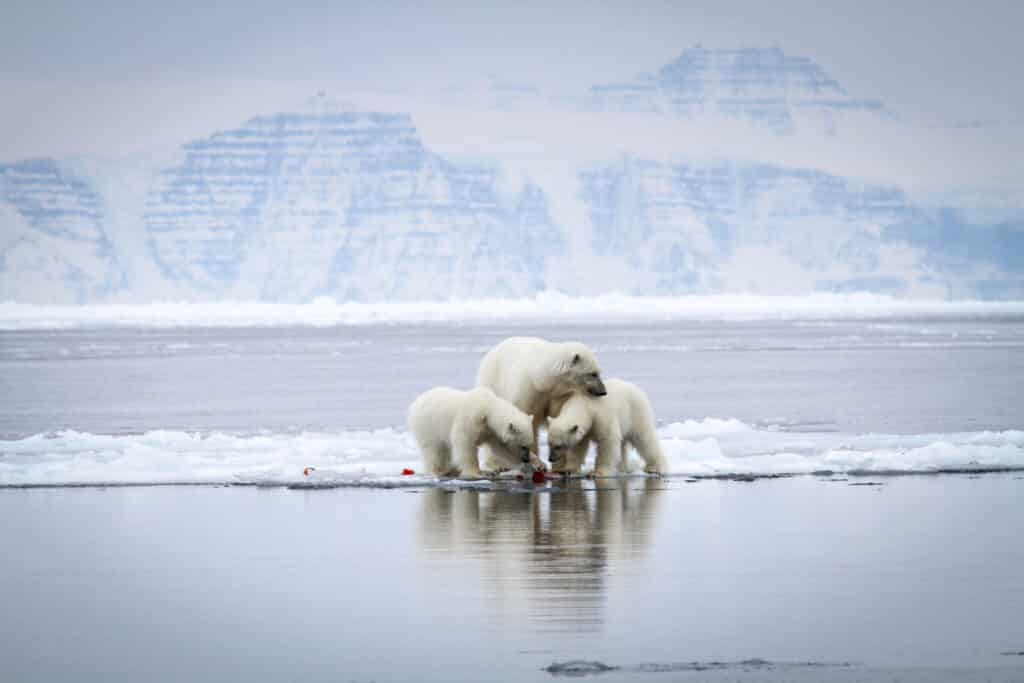 East Greenland
Remote jagged peaks characterize the little-populated East coast of Greenland. Nature dominates in this isolated region and there are only 7 towns/settlements in the entire area. Tasiilaq is the largest town and the hub for East Greenland, and while the settlements of Kulusuk, Tiniteqilaaq, Kuummiut, Isortoq, and Sermiligaaq are relatively nearby, the town of Ittoqqortoormiit is located 800km further North.
East Greenland is perfect for those who are willing to forego some creature comforts to experience an (in some ways) less-developed part of Greenland. It is also easily accessible as a day trip (or vacation) from Iceland.
Summer activities: boat tours to glaciers and ice fjords, ice caving, ice diving, hiking, kayaking, whale watching, fishing, settlement visits
Winter activities: dog sledding, snowmobiling, snowshoeing, skiing, heli-skiing, ice-fishing, northern lights, settlement visits
It is also a mecca for serious adventurers, with challenging climbing and mountaineering opportunities, and unparalleled long-distance hiking, kayaking and skiing.
---
---
South Greenland
There are two distinct geographical regions in South Greenland.
The area around Nanortalik and the Tasermiut Fjord is similar to the geography of East Greenland and renowned for its enormous climbing walls.
The area that encompasses the other towns and settlements is much gentler – consisting of green (in the Summer), rolling hills that are home to most of Greenland's sheep farms. There is a reason why this was the preferred area for the Vikings (Norse) to settle. This extensive region now forms one of the 3 UNESCO World Heritage Listed sites in Greenland.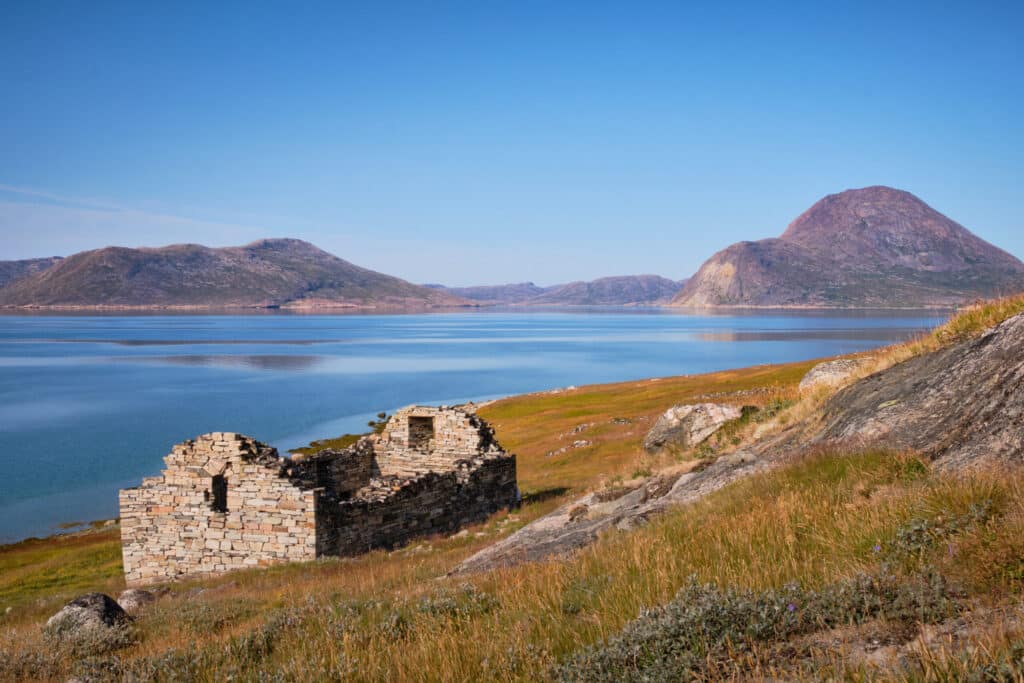 Qaqortoq is the main city of South Greenland with Narsarsuaq (with its international airport), Narsaq, and Nanortalik the other major towns. There are also 10 small settlements, with Igaliku and Qassiarsuk the most commonly visited – due to their well-preserved ruins.
Summer activities: boat tours to glaciers and ice fjords, hiking, kayaking, whale watching, fishing, horse riding, sheep farm stays, settlement visits
Winter activities: snowshoeing, skiing, northern lights, settlement visits
---
---
West Greenland
West Greenland stretches along a large area and includes many different types of geography. Encompassing the world's second-largest fjord system, low-lying islands, 2000m tall mountains that drop straight into the ocean, and everything in between – it offers a highly varied geography to explore.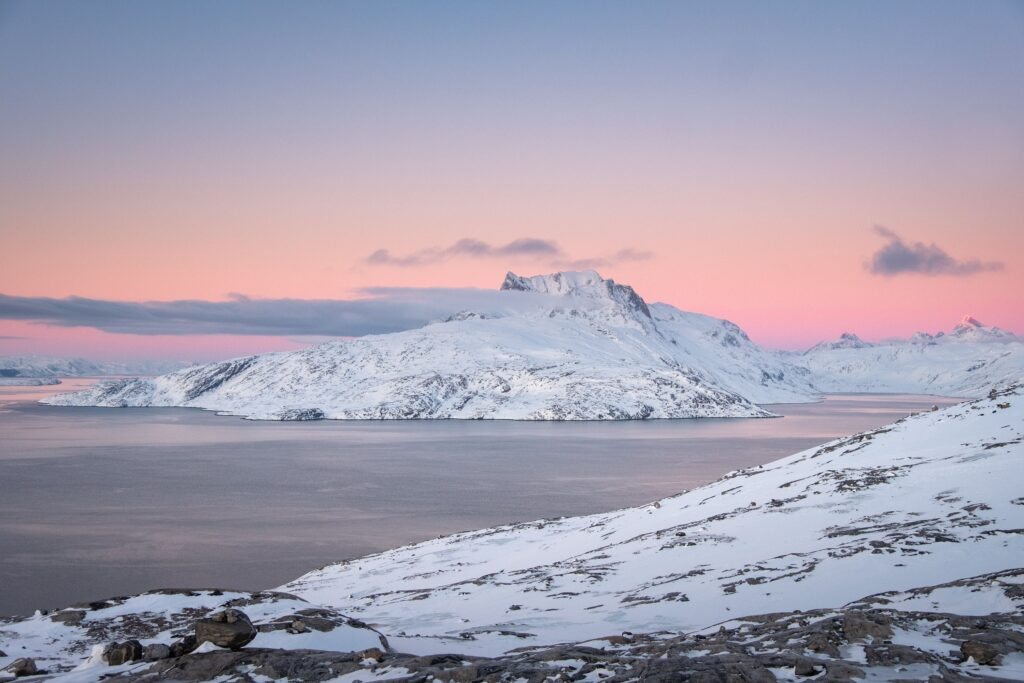 Home to Nuuk – Greenland's capital city – the area also contains the town of Paamiut as well as many smaller settlements – both abandoned and still functioning. Despite this, it remains rich in wildlife and bird life and boasts the largest population of Sea Eagles (Nattoralik) in Greenland.
Summer activities: boat tours, hiking, kayaking and stand-up paddle boarding, whale watching, fishing, settlement visits
Winter activities: snowshoeing, skiing, northern lights, settlement visits
---
---
Arctic Circle Region
As the name suggests, the Arctic Circle Region is defined by its location around the latitude of the Arctic Circle. It stretches from the inland ice to the ocean and a large part of it forms the Aasivissuit – Nipisat. Inuit Hunting Ground between Ice and Sea UNESCO World Heritage site. The towns of Kangerlussuaq (Greenland's only "inland" town), Sisimiut, and Maniitsoq, are contained within it, as well as several smaller settlements.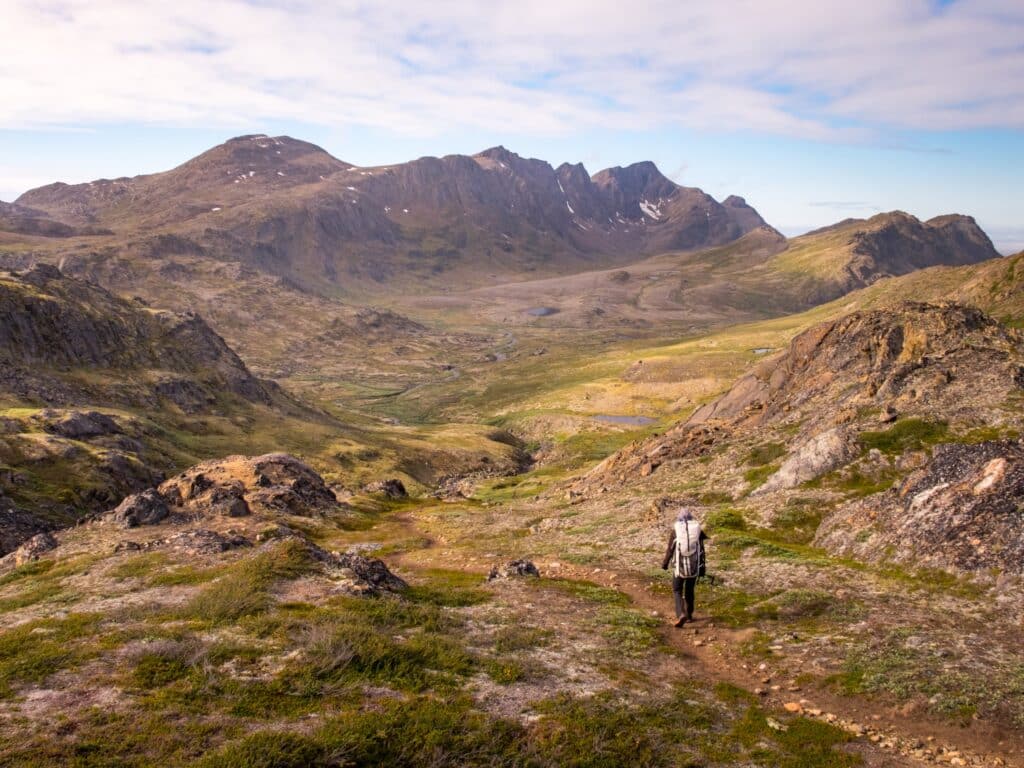 The geography of the region perfectly reflects the retreat of the glaciers. Around Kangerlussuaq, the landscape is characterized by rolling Arctic tundra, while the coastal areas (particularly around Maniitsoq) feature impressive mountains that have had much more time to be carved by erosion.
Summer activities: hiking on the inland ice, hiking (including the long-distance Arctic Circle Trail and to the Russell Glacier), wildlife (musk-ox and reindeer) spotting, boat tours, whale watching, kayaking, fishing, settlement visits
Winter activities: dog sledding, snowmobiling, snowshoeing, skiing, northern lights, settlement visits
---
---
Disko Bay Area
Disko Bay is the largest Bay in Greenland and the area most visited by tourists. This is largely due to the UNESCO World Heritage Listed Ilulissat Icefjord where massive icebergs become trapped on an underwater moraine and visitors are guaranteed to see plenty of big ice.
While Ilulissat is the most important city as far as tourism goes, Aasiaat is actually the logistics hub and center for education for all of North Greenland. In addition, Disko Island itself is a fascinating destination with a geology completely different to anywhere else in Greenland.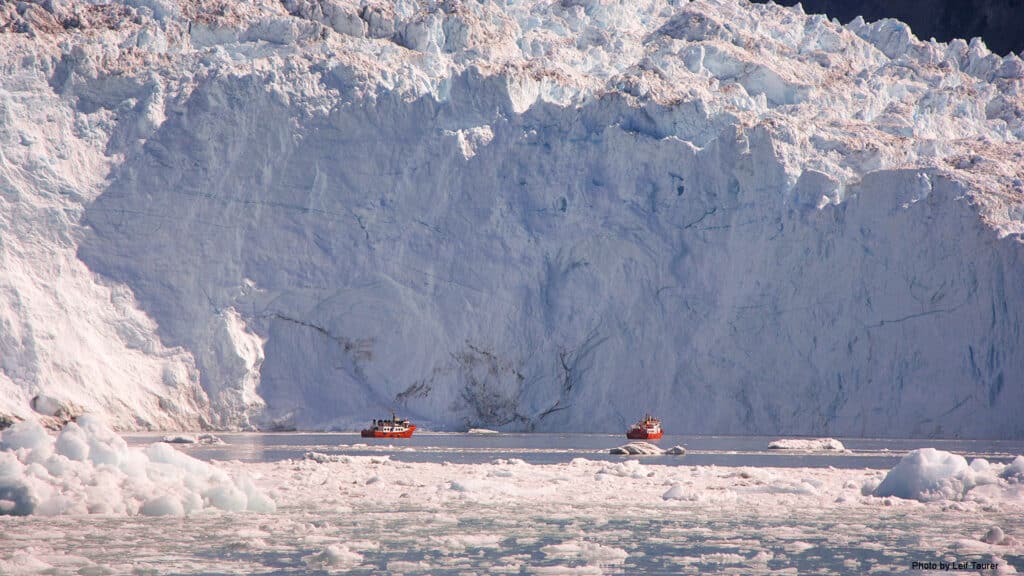 Qeqertarsuaq is its main town and the base for excursions on the island which offers incredible hiking opportunities and summer dog sledding on the Lyngmark Glacier.
Summer activities: hiking, boat tours to glaciers and in the Icefjord, kayaking, fishing, whale watching, settlement visits, dog sledding near Qeqertarsuaq
Winter activities: dog sledding, snowmobiling, snowshoeing, skiing, northern lights, settlement visits
---
---
North Greenland
The vast, sparsely populated north-west of Greenland is as spectacularly beautiful as it is remote. Enormous icebergs, the midnight sun/polar darkness, and a subsistence way of life dominate the few small towns and settlements that are dotted along this enormous coastline.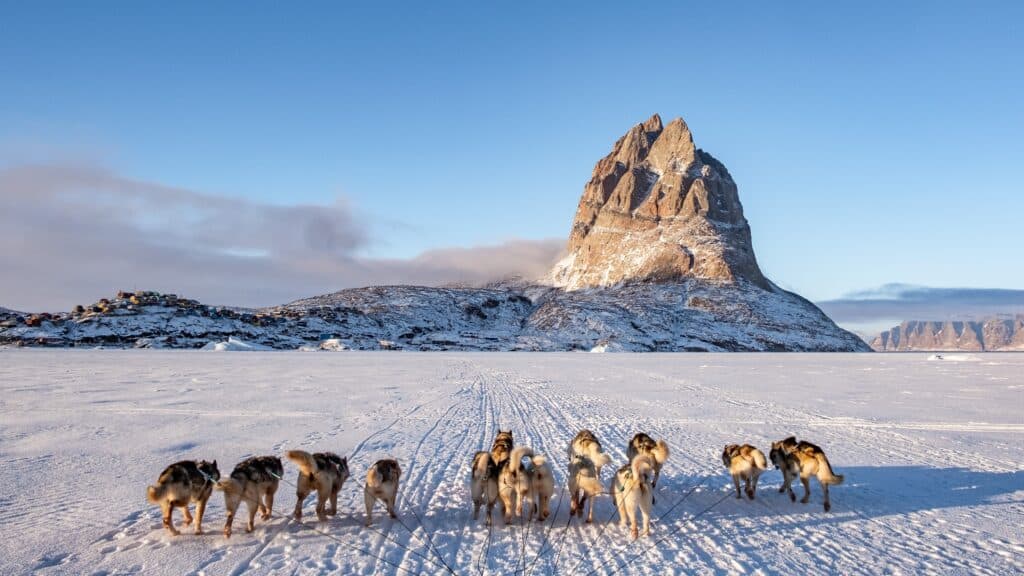 Uummannaq is the largest town, with Upernavik and Qaanaq the other major settlements. It is also home to the Thule Air Base – the northernmost military base for the US in the world.
Summer activities: hiking, boat tours to glaciers, fishing, settlement visits, midnight sun
Winter activities: dog sledding, snowmobiling, snowshoeing, skiing, northern lights, settlement visits, polar darkness
---
---
Weather and climate in Greenland
Weather in Greenland can be unpredictable, and it has even been known to snow in July! The trick is to be prepared for almost anything, and be flexible. Weather also has a tendency to mess with a tightly scheduled program, so give yourself some buffer!
Temperatures
The landmass of Greenland stretches from further South than Iceland to almost the North Pole. And although 80% of the country is permanently frozen under an icecap, contrary to popular belief, the coastal regions do emerge from under the snow during Summer.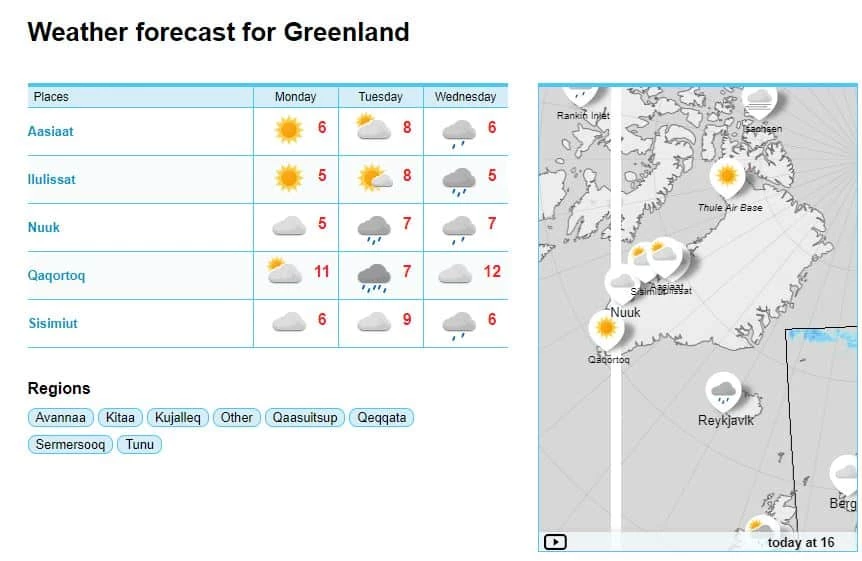 As you might imagine, temperatures in Greenland vary significantly from North to South. In Qaanaaq, the northernmost town, average temperatures range from -25C to +5C, while in Qaqortoq (the southernmost city), the range is -5.5C to +7.2C. Greenland can get significantly hotter (for example, the past few Summers have delivered temperatures of up to 20C), and significantly colder (-40C and below) – especially if you factor in wind chill.
The best way to find out what the temperature is likely to be during your visit is to read the appropriate Ultimate Travel Guide to the city/town you are visiting or search for your destination at the Norwegian Meteorological Institute's website.
What clothing to pack
The good news is that even though Greenland's winter temperatures seem positively frigid, the air is so dry that it often does not feel as cold as you might think. Make sure you bring the correct clothing, and you will be fine. Remember: sunscreen and sunglasses are very important, no matter what season you are visiting. The arctic sun can be brutal, even in Winter, and "snow blindness" is a real but temporary condition.
The Midnight Sun and Polar Darkness
A large portion of Greenland lies north of the Arctic Circle. At these latitudes, the Sun never sets during summer (a phenomenon known as the "Midnight Sun") and never rises during Winter (a time of "polar darkness"). Both are fascinating adventures, and the further north you go, the more extreme the experience.
For destinations south of the Arctic Circle, the Sun does disappear below/rise above the horizon, but not by very much. In the middle of Summer, the southern latitudes of Greenland enjoy a perpetual twilight, while in the middle of Winter, you have to be fast to take advantage of the few hours of sunlight per day.

Destinations in Greenland
In recent years, Greenland has featured in many of the "Top 10" lists published by travel magazines and has been growing in popularity as a tourist destination. Often – it is the same few places that are showcased, but there are many, many other destinations in Greenland that offer equally beautiful nature and are interesting in their own right.
Most Popular
Nuuk (West Greenland) – the capital city and center for government, business, health, and education. Often overlooked by tourists, those that do decide to spend some time here discover a fascinating cultural scene and an incredibly beautiful back-country that encompasses the second-largest fjord system in the world and an icefjord that often sends icebergs sailing past the city.
Read our:
---
Ilulissat (Disko Bay Region) – no matter what time of year you visit, you are guaranteed to see large numbers of enormous icebergs near this city. For this reason, it is the most popular tourist destination in Greenland. Located right on the edge of the UNESCO World Heritage Listed Ilulissat Icefjord, it is also a great place to go whale watching during the Summer.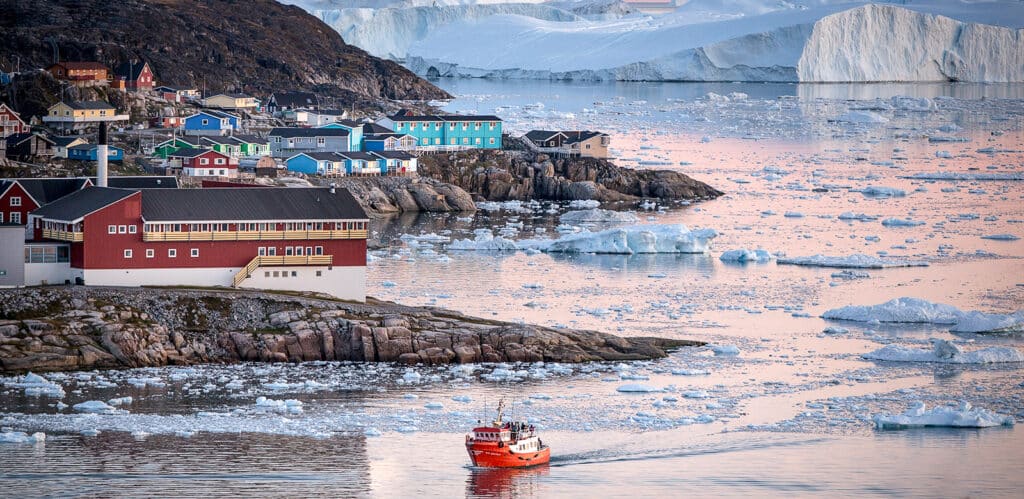 ---
---
Kangerlussuaq (Arctic Circle Region) – functioning as Greenland's primary international airport, most people visit this small town as part of their transit from Denmark to elsewhere in Greenland (or vice versa). The highlights are the impressive Russell Glacier and easy access to the Greenland Ice sheet at Point 660, but it also serves as the start- or end-point of the 160km-long Arctic Circle Trail (Greenland's most famous long-distance hiking trail).
Kulusuk/Tasiilaq (East Greenland) – gateway to the spectacular remoteness and towering mountains of the East coast. This is a mecca for heli-skiers, hard-core adventurers, and mountaineers, but there is also plenty of hiking, sailing, whale watching, and dog sledding opportunities for more normal human beings. It is easily accessible for those wishing to add an extension to their trip to Iceland.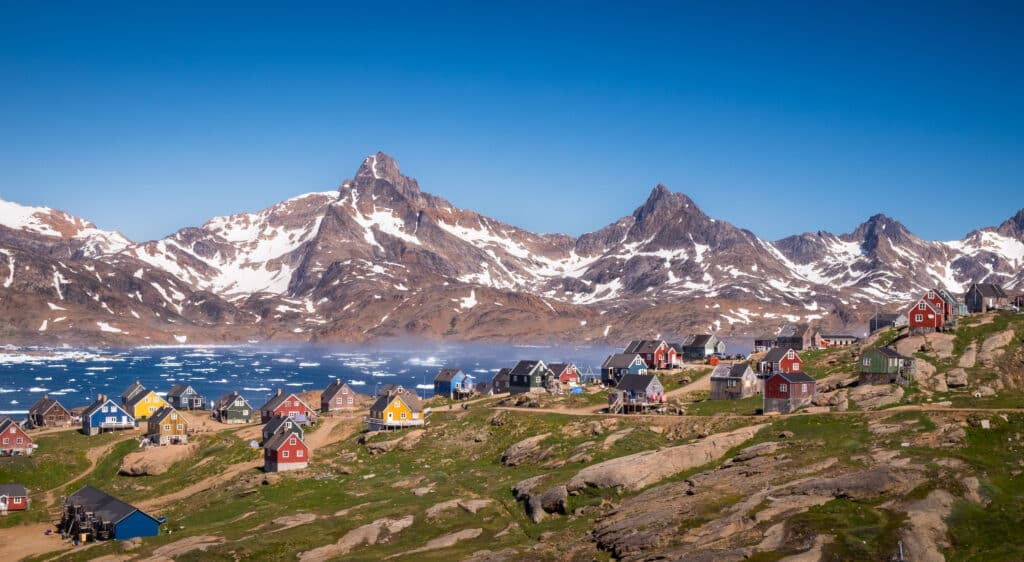 ---
---
Up and Coming
Sisimiut (Arctic Circle Region) – Greenland's second-largest city has an enormous back-country that offers a wide range of hiking and trekking opportunities – including the 160km Arctic Circle Trail to Kangerlussuaq. In the Winter, this turns into a paradise for cross-country skiing (including the world's toughest ski race – the Arctic Circle Race), snowmobiling, and dog-sledding, making it one of the best places for outdoor adventurers in Greenland.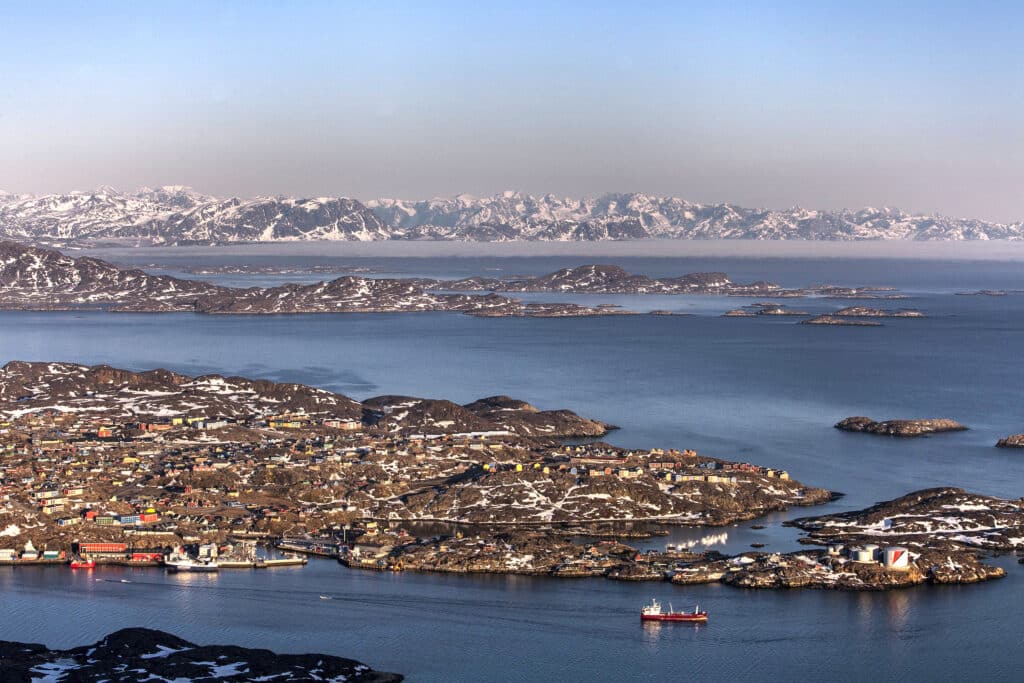 ---
---
Uummannaq (North Greenland) – the town that clings to the slopes of the heart-shaped mountain will definitely capture your own heart if you make the trip. The Uummannaq fjord is spectacularly beautiful with icebergs as large as, or even bigger than those in Ilulissat. These cathedrals of ice become trapped during the Winter as the sea freezes over and becomes an enormous highway for dog sleds, snowmobiles, and even cars!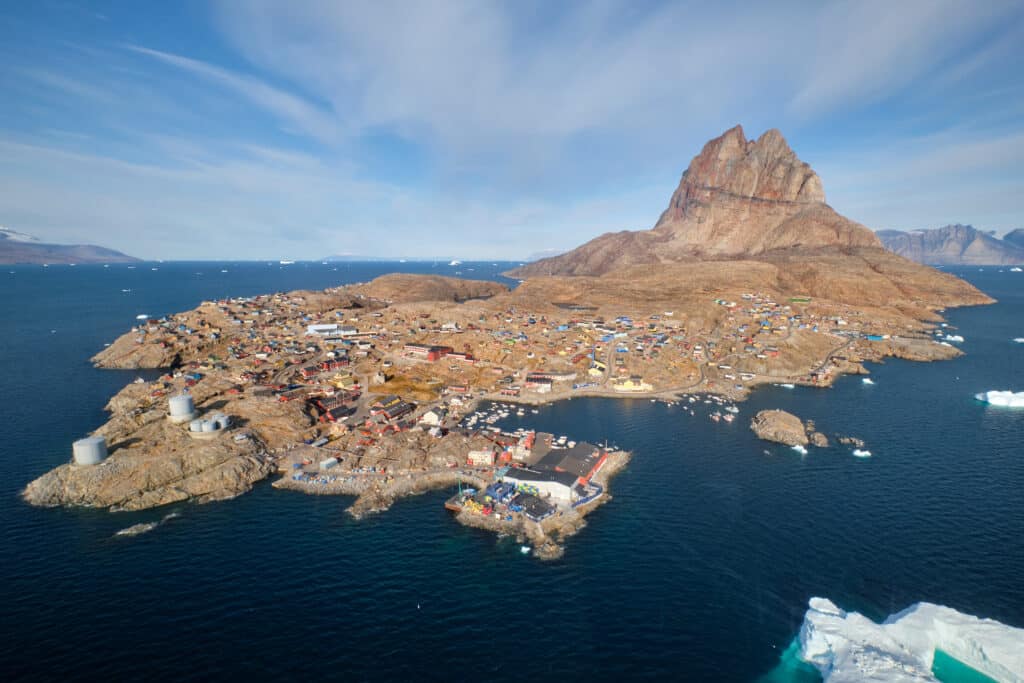 ---
---
Qaqortoq (South Greenland) – nestled in the greenest part of the country, South Greenland's largest town is the perfect base for those looking for a milder climate and the opportunity to explore the Viking (Norse) ruins of Greenland. There are still plenty of icebergs and glaciers to discover, wonderful hiking opportunities, Greenland's only hot spring, and you can even go horse riding or stay at a sheep farm!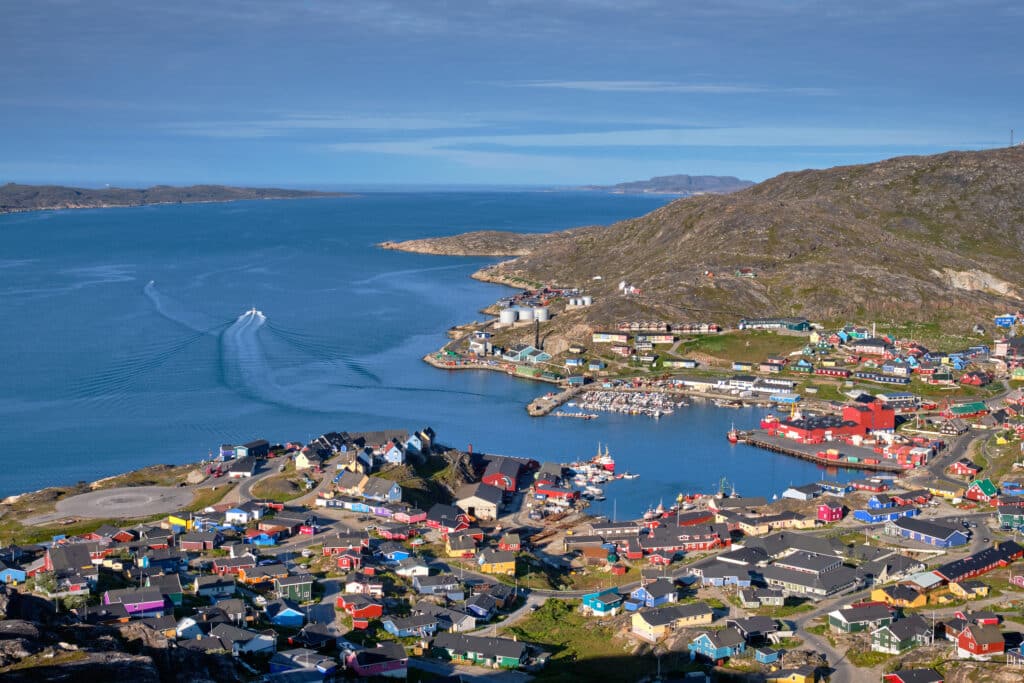 ---
---
At Guide to Greenland, we work with tour operators all over Greenland with the idea to open all of Greenland to all of the world. Our aim is to help in developing a sustainable tourism industry here by enabling small tour companies to operate in "undiscovered" parts of Greenland to help take the pressure off those already popular destinations.
Transportation in Greenland
Greenland is the world's largest island, and one of the most sparsely populated countries on Earth. In an area the size of Western Europe or ⅓ the size of the USA or Australia, there are only 13 cities and towns with populations greater than 1000 people, and about 60 settlements with smaller numbers of people.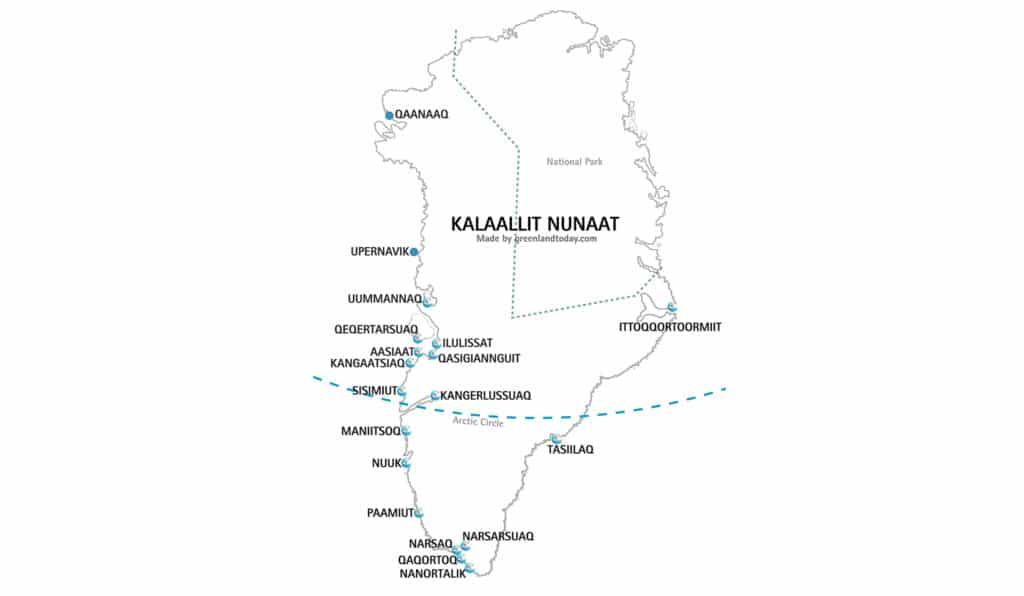 Add in obstacles such as the enormous ice cap that covers 80% of the land, deep fjords, rugged mountains, and glaciers, it should not come as a surprise that there are no roads connecting any of the towns or settlements. Traveling around Greenland will be very different from traveling around your own country, and likely to be much more expensive.
Traveling within towns
If you are a keen walker – no town in Greenland (no, not even Nuuk) is so big that you can't get around on foot. There may or may not be footpaths, and these may or may not be paved, but one thing is guaranteed – there will be plenty of stairs to give you a good workout!
In the settlements – walking is really your only option. In towns, you may be able to hire a bicycle, and there are usually at least a handful of taxis available, though these tend to be expensive and quite difficult to get hold of during peak times. It is also possible to rent a car in a few cities (though keep in mind that the road stops at the outskirts of town), and only Nuuk, Sisimiut, Maniitsoq, Kangerlussuaq, and Qaqortoq have a regular bus service.
For more information about how to get around each of the major towns, read the relevant Ultimate Travel Guide.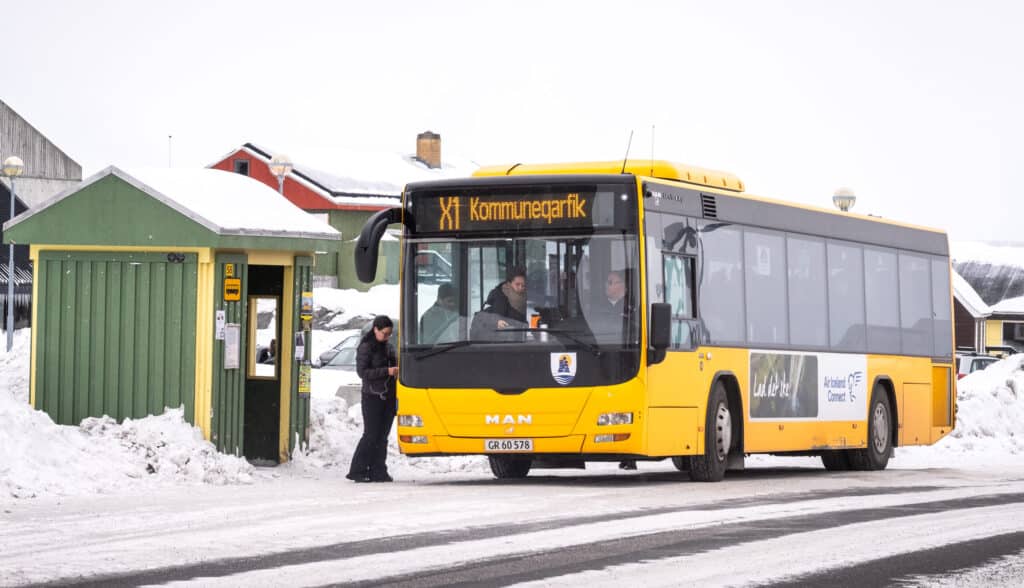 Traveling between towns and settlements
Each town generally has a handful of settlements that it services. While flying is an option all year round (usually in a helicopter), during Summer these trips can often be made with a boat and, during Winter, with either dog sled (for areas North of the Arctic Circle and East Greenland) or snowmobile. Many tour operators offer trips to these smaller settlements – details can be found either in the relevant Ultimate Travel Guide or by applying the "settlement visit" filter to tours on Guide to Greenland
Traveling between towns
The distances between many of the towns in Greenland are such that the only way to get from one place to the next is by plane, helicopter or, in a handful of areas, by boat.
---
---
It is important to note that not all routes have daily departures (particularly in Winter). You will need to study the timetables to determine the best way to make everything fit together.
It is also important to keep in mind that unpredictable weather conditions may result in a delay of a day or more – so please build some contingency time into your itinerary.
Unfortunately, there is no such thing as a guaranteed "quick trip to the next town" in Greenland!
Accommodation in Greenland
We hate to disappoint you, but Greenlanders do not live in igloos.
They also no longer live in summer tent camps nor turf houses, though it is still possible to see what turf houses were like in many of the larger towns at the museums. Greenlanders now generally live in brightly colored wooden houses or large apartment buildings.
Accommodation for visitors to Greenland varies widely. The larger towns have 3- or 4-star hotels with conference facilities, as well as a range of other accommodation options. Airbnb is taking off around the country, and there are apartments, B&Bs, hostels, and other unique accommodation possibilities depending on where you are traveling.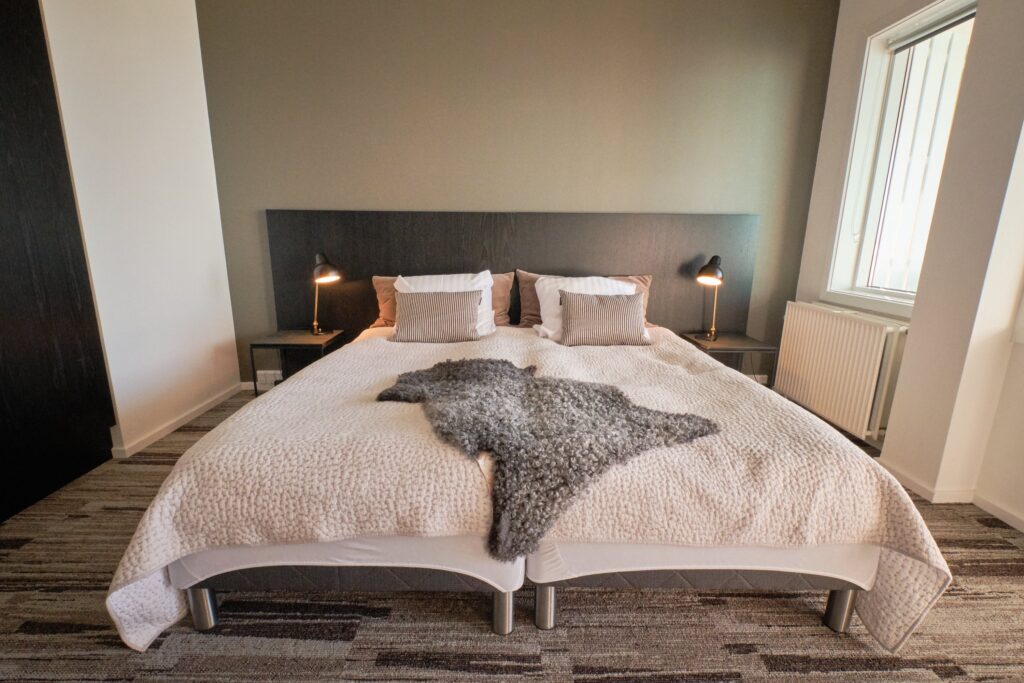 For more information, have a look at our Accommodation in Greenland page and read the accommodation section in the relevant Ultimate Travel Guide.
Food and drinks in Greenland
The traditional diet of the Inuit from whom modern-day Greenlanders descended consisted mostly of meat and fat. This makes sense given the limited plant life in Greenland, their lives as hunters and fishermen, and their need for calories to keep them warm and vitamins to keep them healthy.
---
Have you ever wondered how the Inuit managed to avoid scurvy while living in a place where there were no fruit or vegetables? After all – this was one of the biggest scourges for the European explorers for many years.

It turns out that the skin of the whale (a very important part of the arctic diet) contains a huge amount of Vitamin C.
---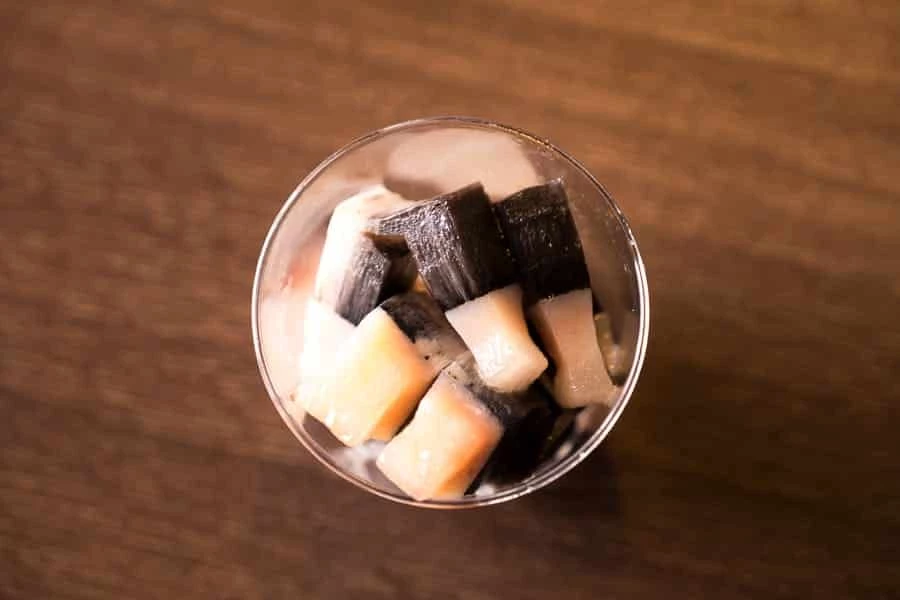 Things have moved on from those times, and although Greenlanders still enjoy whale, seal, fish, reindeer and muskox – they can also choose from a wide range of fresh and processed foods that are primarily imported from or through Denmark.
Local foods
As a visitor, we highly encourage you to try as much of the traditional food as possible. While it may initially feel "wrong" to eat whale or seal, consider that these animals are hunted under a quota system in Greenland and the meat has not had to travel halfway around the world to get to you. It is much more environmentally friendly than ordering chicken or a salad!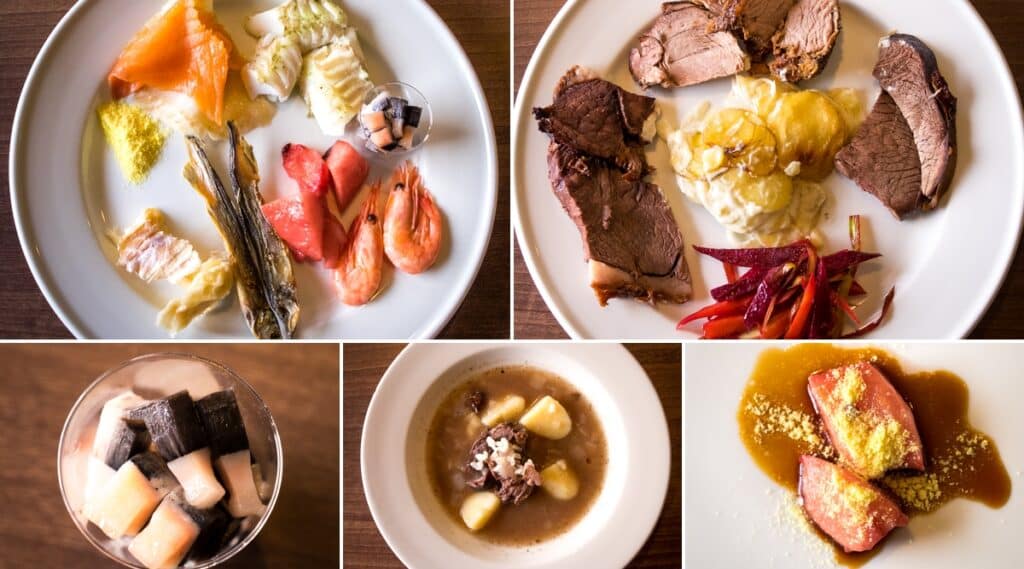 Many of the larger towns have restaurants and cafes that offer fusion dishes made from the traditional meats, or you could try your hand at cooking it yourself by purchasing the raw ingredients from the local market or catching your own on a fishing trip.
But one of the best ways of trying a wide selection of foods that, admittedly, can be an acquired taste is to eat at a Traditional Greenlandic Buffet. Unfortunately, these are not found everywhere, but during the Summer in Ilulissat and every weekend in Sisimiut – the hotels offer these all-you-can-eat smorgasbords for a very reasonable price.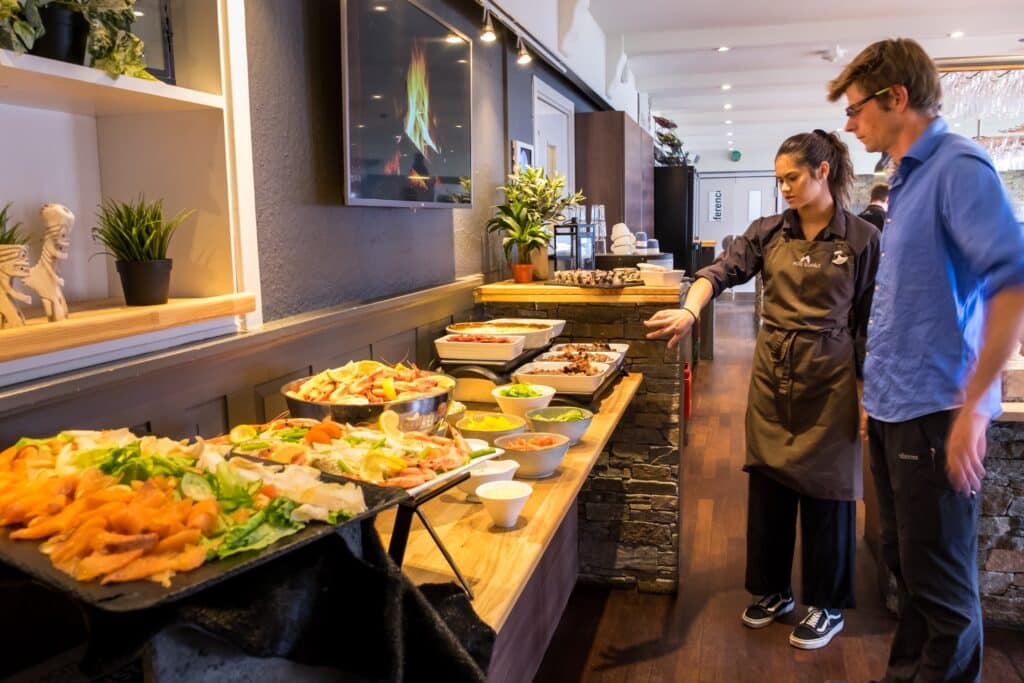 ---
Find more information on where to eat in each major town in the Restaurants and Cafes section of the relevant Ultimate Travel Guide
---
Kaffemik
Another way to experience traditional Greenlandic food as well as a mountain of (very non-traditional) cakes is at a Kaffemik. Literally meaning "with a coffee", Greenlanders host kaffemiks to celebrate absolutely anything. It is basically a Greenlandic party.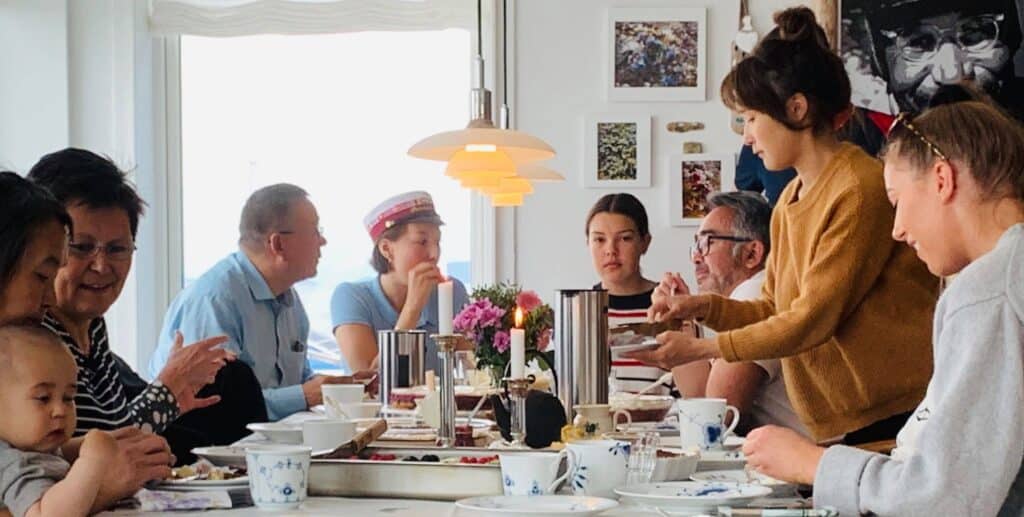 The interesting thing about a kaffemik for a visitor is that although they are often scheduled as an event of several hours, each guest only stays a short period of time. This is because Greenlandic houses tend to be small, and Greenlanders know almost everyone in their community. Therefore, to allow everyone to be part of the celebration, each person arrives at a time that is convenient for them, gives their congratulations (and often a small gift), eats what they would like of the food, and then leaves again – allowing others space to sit at the table.
Being invited by a local to a kaffemik is definitely the best way to experience one (Greenlanders are very inviting and generous people), but you can also book a kaffemik experience as part of your travels.
Buying food – supermarkets and markets
One of the biggest surprises for many visitors coming to Greenland for the first time are the supermarkets.
The larger towns in most of Greenland all boast one or more Pisiffik and/or Brugseni supermarkets where you can find a bakery as well as a wide selection of packaged meat, fruit and vegetables, dairy, and general grocery items. These supermarkets are very similar to what you find in your own country – just with a more limited selection of products and higher prices.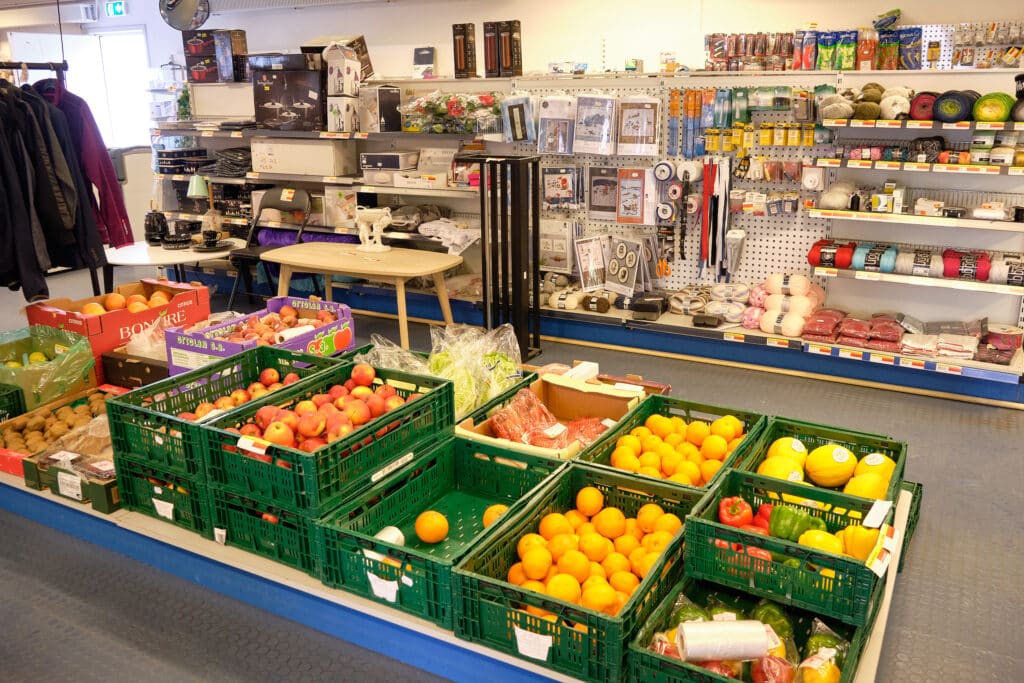 The smaller towns and the settlements also generally have a supermarket. The community Pilersuisoq stocks a much more limited range of basic items (including all of the above) and are fascinating places to explore as they also feature everything else that a community could possibly need (think hunting rifles, fishing nets, reindeer antlers, etc.). After all, they are the only store in town!
While you will have to do most of your food shopping at the supermarket, it may be possible to buy your meat and seafood at the local market. This is where the hunters bring whatever they have just caught and offer it for sale. It will really help if you know some of the terms for animals in Danish or Greenlandic, and know your numbers in Danish if you plan to visit.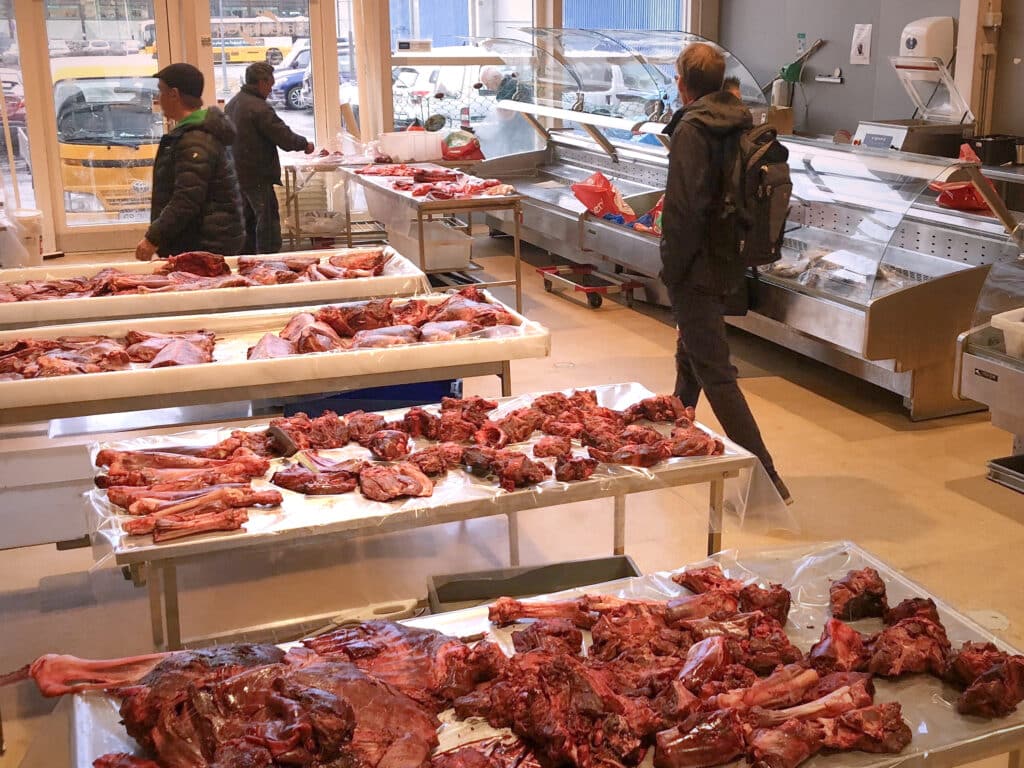 Advice for Vegetarians and Vegans
While Greenland is not the easiest place for vegetarians and vegans to travel, it is possible. It will be easiest if you stick with the larger towns and shop for yourself, though many of the restaurants in destinations that receive a lot of tourists do have one or two options on the menu for those who don't eat meat.
Even if you plan to prepare all your own meals, you can expect this to be much more expensive than in pretty much every other country you've ever visited. Fresh fruit and vegetables are some of the most expensive items in Greenland, so check out the freezers to see what you can buy frozen as well.
Food Allergies
Given that meat, potato and rice tend to be the core ingredients of most meals, if you suffer from common food allergies, you should still be able to find something to eat in Greenland. If you don't speak Danish, we recommend that you download Google Translate and the Danish dictionary to your phone before you arrive and use it to write down the types of food that you are allergic to.  Danish should be sufficient in most cases, and it will make it easy to explain to others what you need to avoid.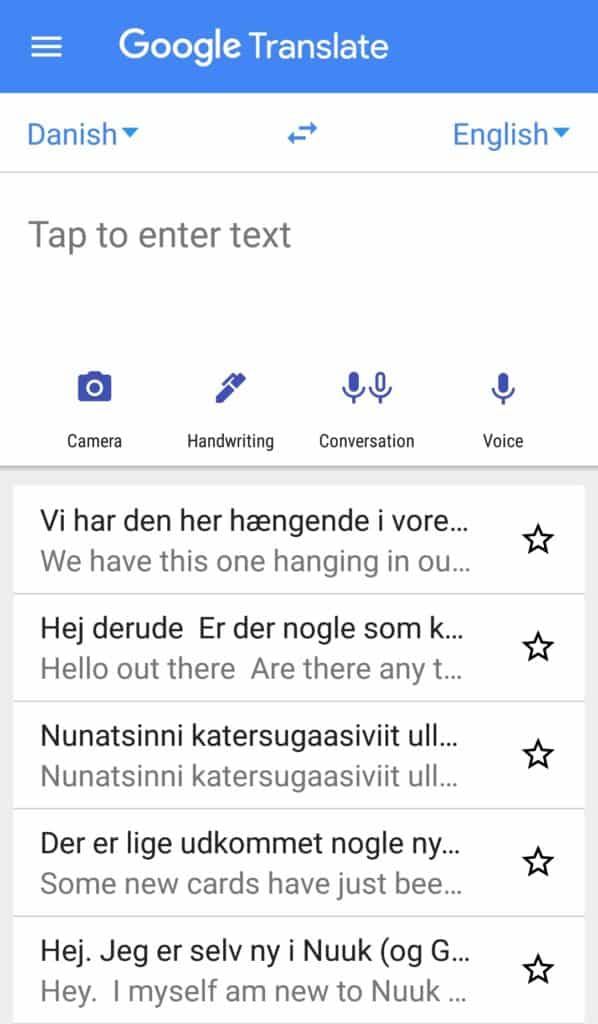 It will also help if you decide to cook for yourself. Ingredients are usually listed in Danish on items in the supermarket, so you can do a translation on the fly while you are shopping, rather than taking your chances.
Given the limited health services in Greenland, we strongly recommend that you bring with you any medication that must be administered if you do have a reaction to something you ate.
Drinking Water
Greenland is one of the few places in the world where you can drink the water from anywhere. It is 100% safe no matter whether you have filled your glass from a tap, or have filled your water bottle directed from a stream in the backcountry. No filter required.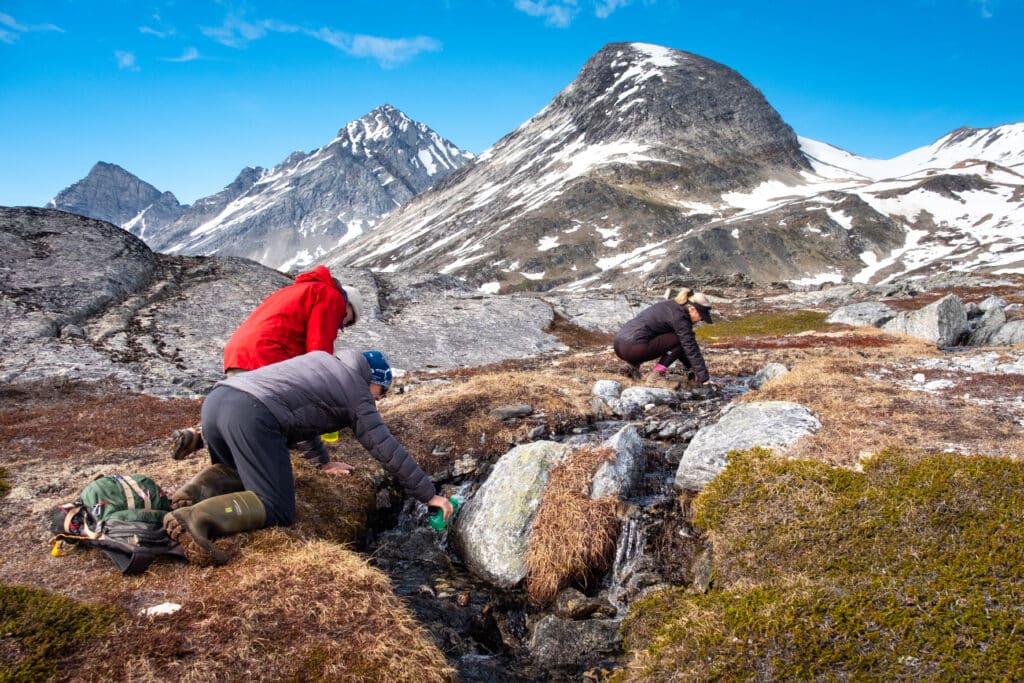 Shopping and Souvenirs
As a country with a tiny population and where almost everything must be shipped in, you can imagine that Greenland is not exactly a shopper's paradise. There is one enclosed mall and one pedestrian mall in the whole country – both in the capital, Nuuk. Most large towns have one or two supermarkets that also operate as department stores, and a handful of boutiques – but that is pretty much it.
That being said, Greenland does have a lot to offer in the way of souvenirs. The most popular items are:
Tupilaks – these are fantastic "creatures" typically carved from reindeer antler, musk-ox horn, or narwhal tooth. The original tupilaks were used by Inuit shamans as powerful artefacts and very different to what you see today. And although modern tupilaks don't hold any mysticism, they are stunning works of art from master carvers. You can buy them in any souvenir shop, or visit the carvers at the local Artisan workshop if there is one in town.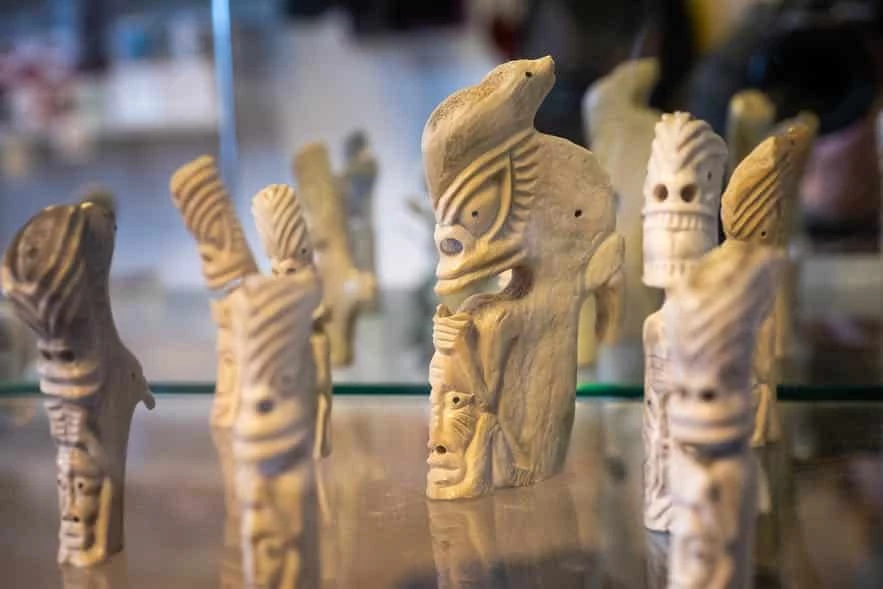 Sealskin products – the Inuit used to make many of their clothes from sealskin. It is warm, water- and wind-proof and offers the best protection from the arctic climate. These days, sealskin is still used to make fashion clothing and other products in Greenland, with Great Greenland the largest producer. Sealskin products can be found in any souvenir shop.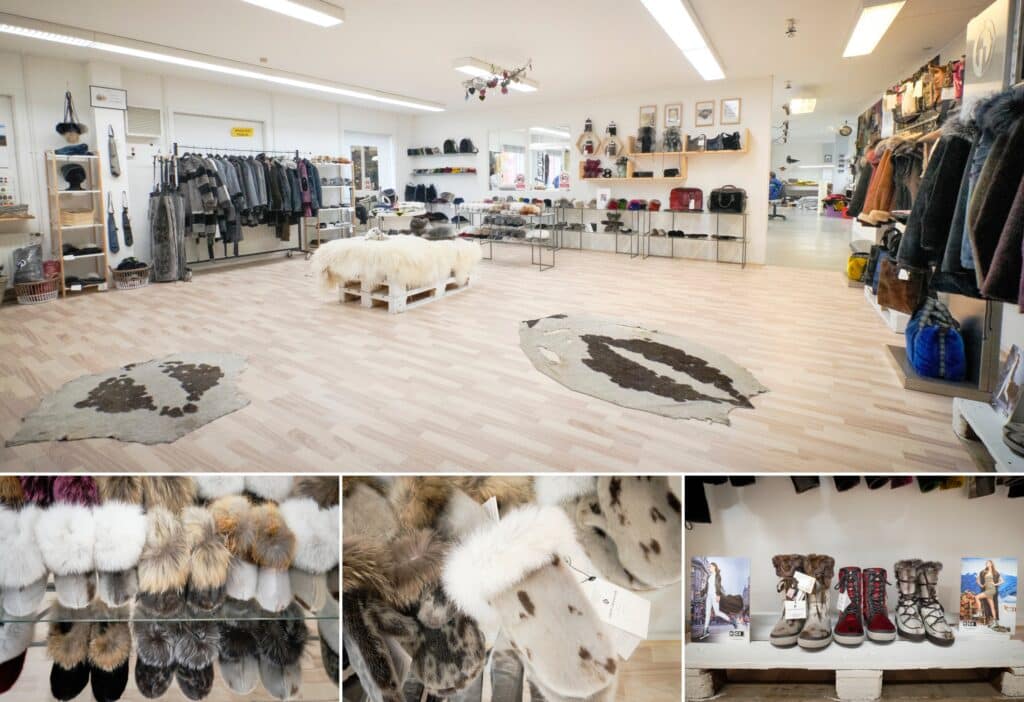 Musk-ox wool products – Musk-ox wool is the warmest wool in the world and lighter than you can imagine. It comes with a hefty price tag (due to the difficulty in harvesting it) but is a beautiful and cozy investment. Qiviut (Nuuk and Sisimiut) is the place for items made from musk ox wool and their products are sold in many parts of Greenland.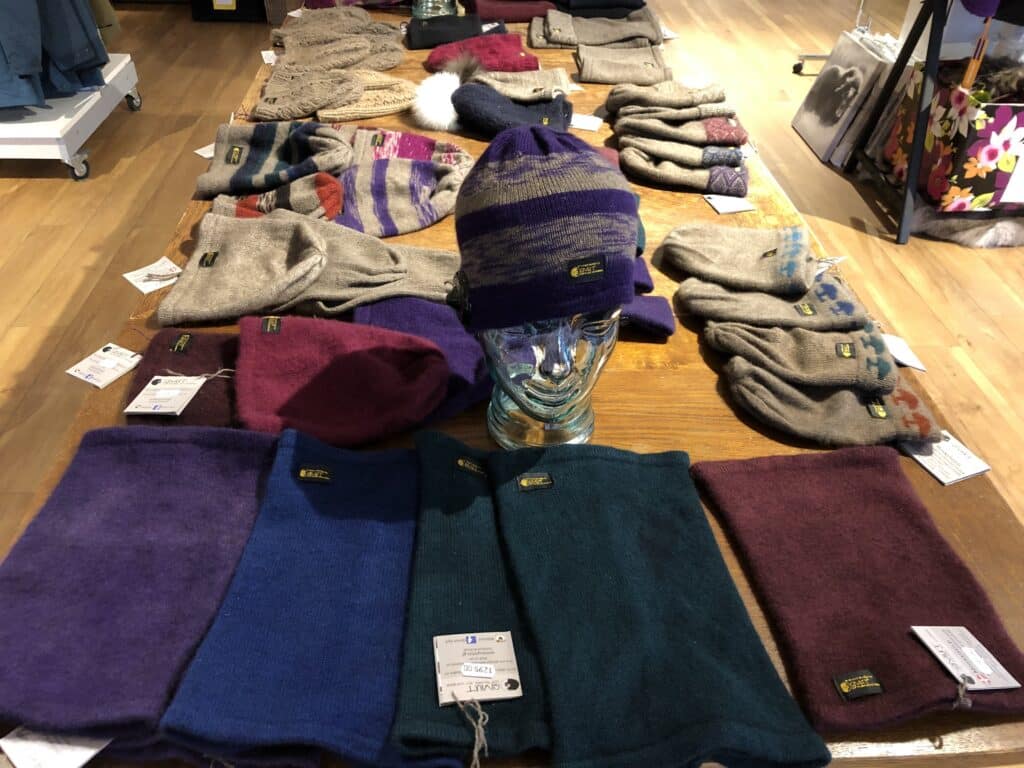 It is important to note with all souvenir shopping, that there are restrictions on what can be taken out of Greenland. To avoid issues, it is safest to buy things made from reindeer antler, musk-ox wool, seal or lamb. Please have a look at the current list of restrictions before you purchase.
---
More specific information on where to shop for souvenirs and other items can be found in the relevant Ultimate Travel Guides
---
If you forgot – or haven't got a chance to buy your souvenirs in Greenland, discover a selection of Greenlandic Accessories, Clothes, Souvenirs, Cards & Posters, Books, and Home decor in The Greenland Store where you can find everything from Greenland online! 
Entertainment
Options for entertainment and nightlife really depend on the size of the town you are in.
Nuuk, Sisimiut and Ilulissat each host a Cultural Center which features a cinema (movies mostly in native language with subtitles, unless for children), exhibition space, and often schedules live music and other performances.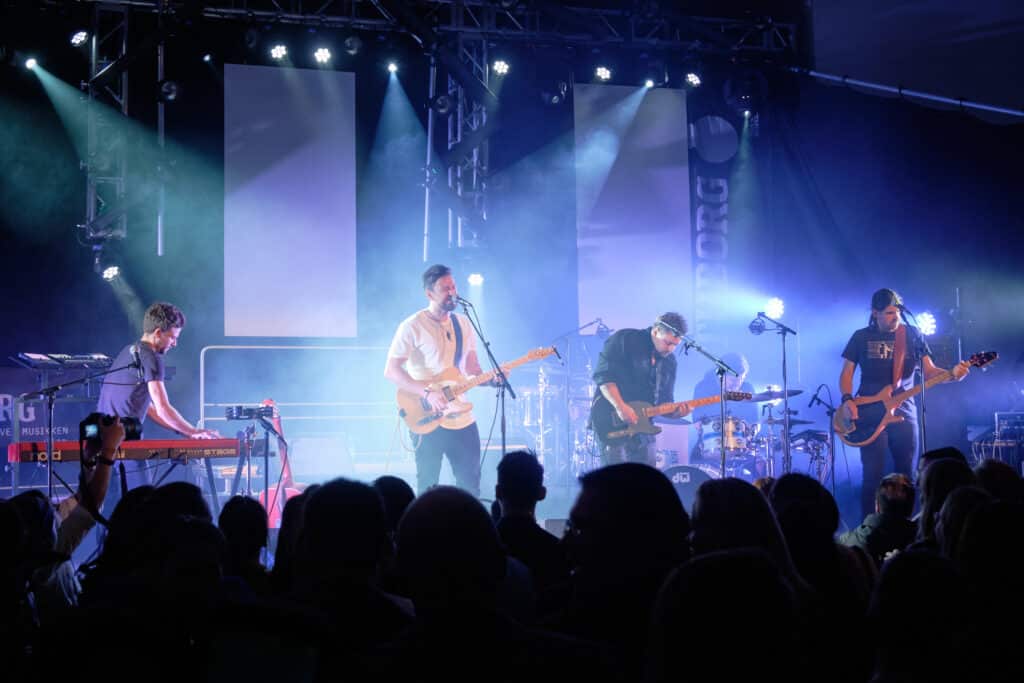 In other towns (as well as Nuuk, Sisimiut and Ilulissat), there is usually a pub and perhaps a nightclub that offers entertainment and nightlife. Look on the bus shelters and notice boards (usually found outside the supermarket) for upcoming events, or ask a local what is happening when and where.
---
More specific information on entertainment and nightlife can be found in the relevant Ultimate Travel Guides
---
What to do in Greenland
Greenland has two distinct seasons that offer very different experiences of the Arctic.
Summer Activities
Summers in Greenland are relatively short but beautiful. The warmer weather and long days offer plenty of opportunities for outdoor excursions – but make sure you bring a head net and insect repellent to ward off the arctic mosquitoes and flies.
---
---
Hiking
When: June – end-Sept, though the start/end of the season will depend on the snow/ice conditions that year
Where: everywhere in Greenland
Tours: Hiking tours in Greenland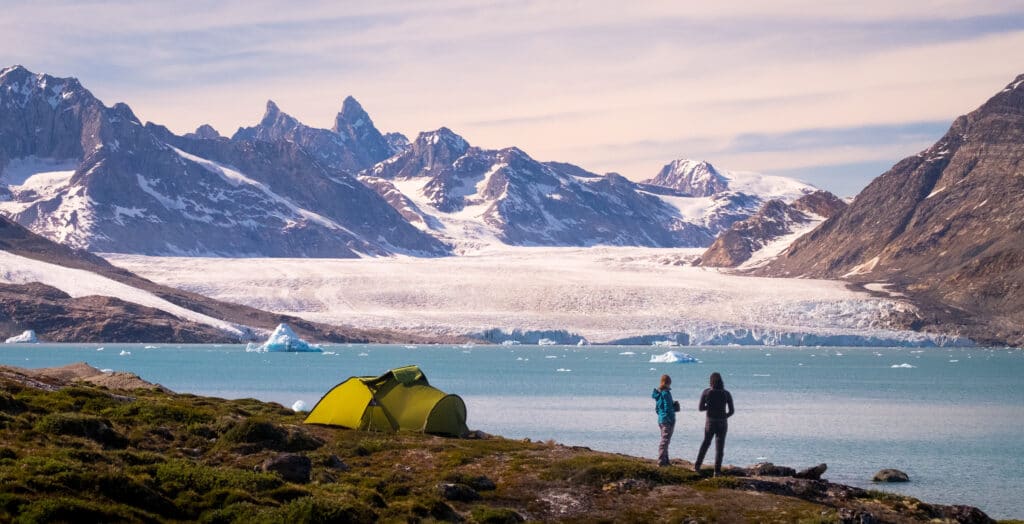 Greenland's stunning back country provides innumerable options for hikers. The terrain varies depending on where in the country you are (see the Geography section), and the presence of marked trails is limited at the moment to Nuuk, Sisimiut, Ilulissat, South Greenland, Uummannaq, and the long-distance Arctic Circle Trail.
A few important notes about hiking in Greenland:
The marked trails are literally narrow tracks at best, and often just dots painted on rocks to show the way across unspoiled terrain. If you are not an experienced hiker, we recommend that you go with a Guide so that they can take care of navigation and first aid, and also explain more about the area itself, including the flora and fauna.
If you are hiking in East Greenland, Tasermiut Fjord or North Greenland, there is the real possibility of encountering a polar bear. In these regions, you should go with a Guide or carry a rifle with you if you know how to use it for defense against a Polar bear
If you are hiking alone anywhere in Greenland, you should carry a personal locator beacon in case of an accident or emergency
You are allowed to wild camp anywhere in Greenland, except within the boundaries of the Ilulissat Icefjord.
Kayaking / Stand-up Paddleboarding
When: June – mid-Sept, though the start/end of the season will depend on the snow/ice conditions that year
Where: South Greenland, West Greenland, East Greenland, Arctic Circle Region, Disko Bay area
Tours: Kayaking and SUP tours in Greenland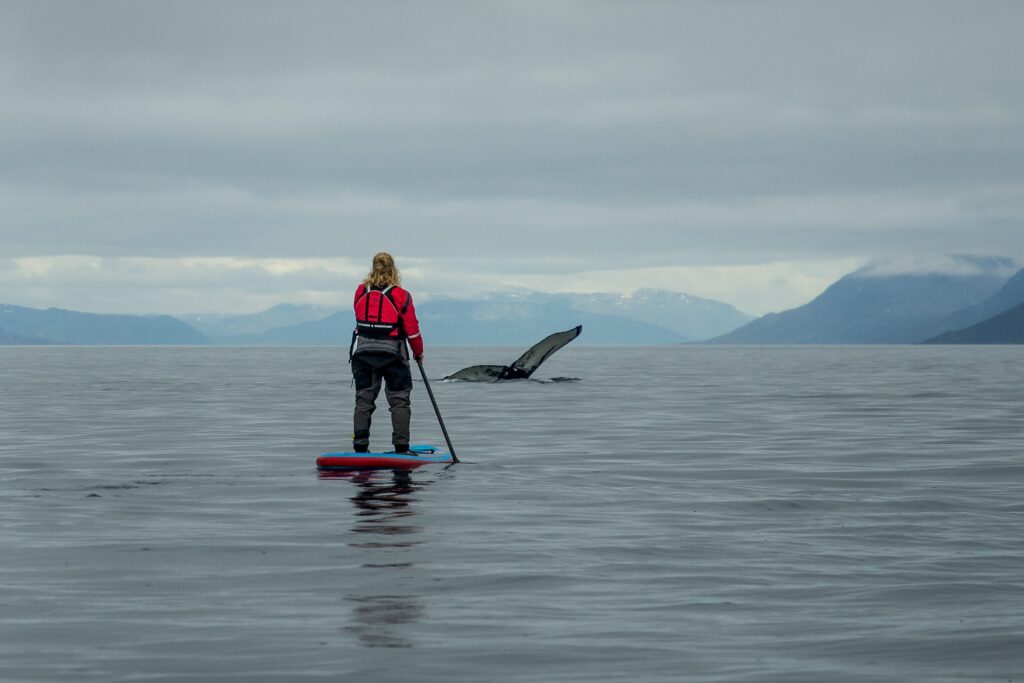 Greenland's stunning fjords offer similar opportunities for kayakers as its back country does for hikers. The waterline view of an iceberg is an experience of a lifetime, and the silence of gliding past 1000m walls of granite that fall directly into the ocean is the perfect escape. Stand-up Paddle boarding is also gaining popularity in Greenland with unique opportunities to do so amongst the icebergs or with whales.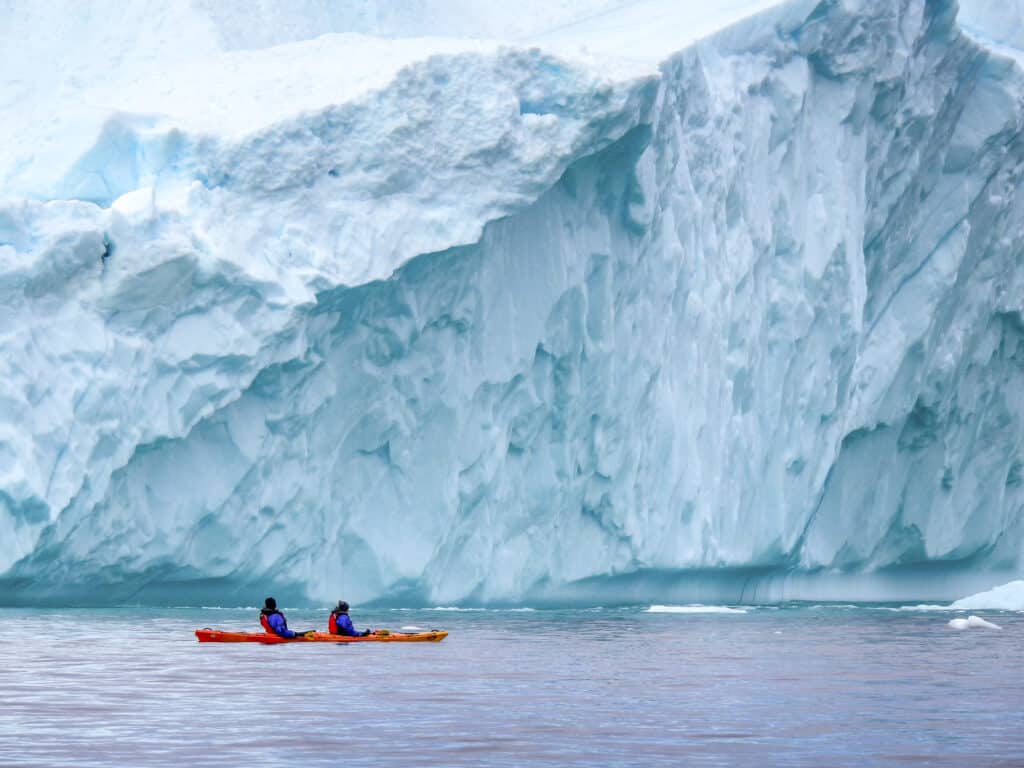 A few important notes about kayaking in Greenland:
If you are kayaking in East Greenland, Tasermiut Fjord or North Greenland, there is the real possibility of encountering a polar bear. In these regions, you should go with a Guide or carry a rifle with you if you know how to use it for defense against a Polar bear
If you are kayaking alone anywhere in Greenland, you should carry a personal locator beacon in case of an accident or emergency
You are allowed to wild camp anywhere in Greenland, except within the boundaries of the Ilulissat Icefjord
There are also limited opportunities for Winter kayaking and Stand-up Paddle boarding in Greenland
Whale Watching
When: June – mid-Sept, though the exact timing of the arrival and departure of whales depends on your location and their migration
Where: everywhere in Greenland
Tours: Whale watching tours in Greenland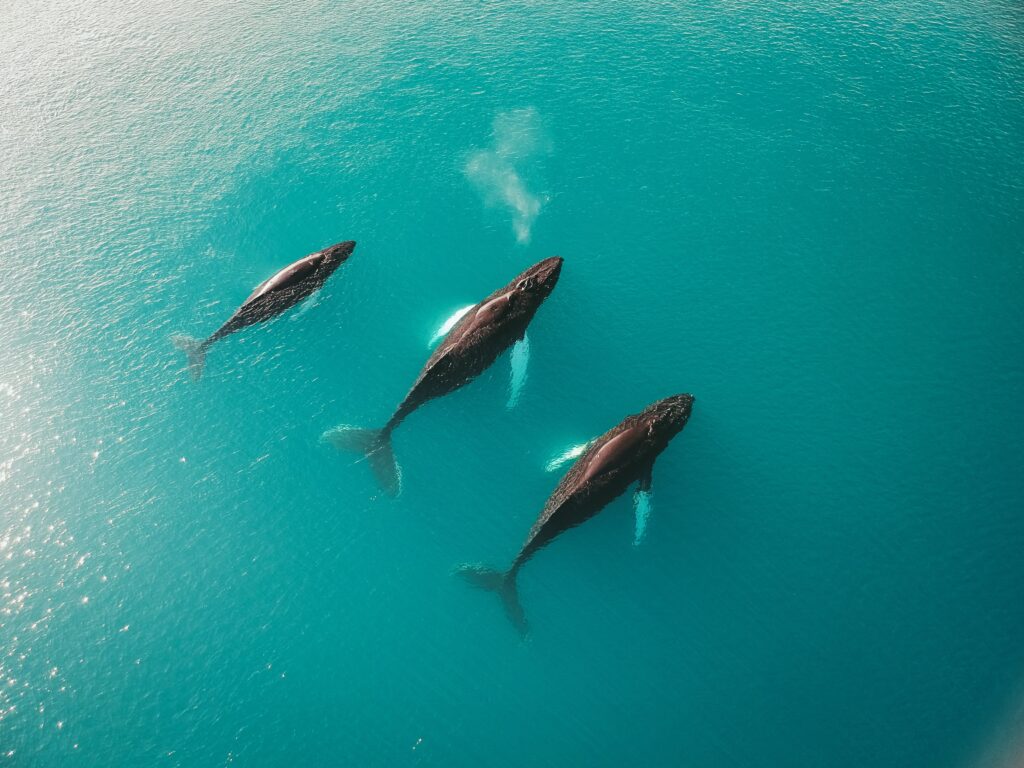 During the Summer months, whales love to come and play in the Arctic. Humpbacks are particularly common, but it is also possible to spot Minke and Fin whales in some areas. These gentle giants love the icebergs and their blows can be heard far and wide in the still arctic air. While boats keep a respectful distance, you may be lucky and have one of the curious creatures approach quite close to you.
Midnight Sun
When: mid-May – mid-June
Where: anywhere North of the Arctic Circle
Tours: Midnight Sun tours in Greenland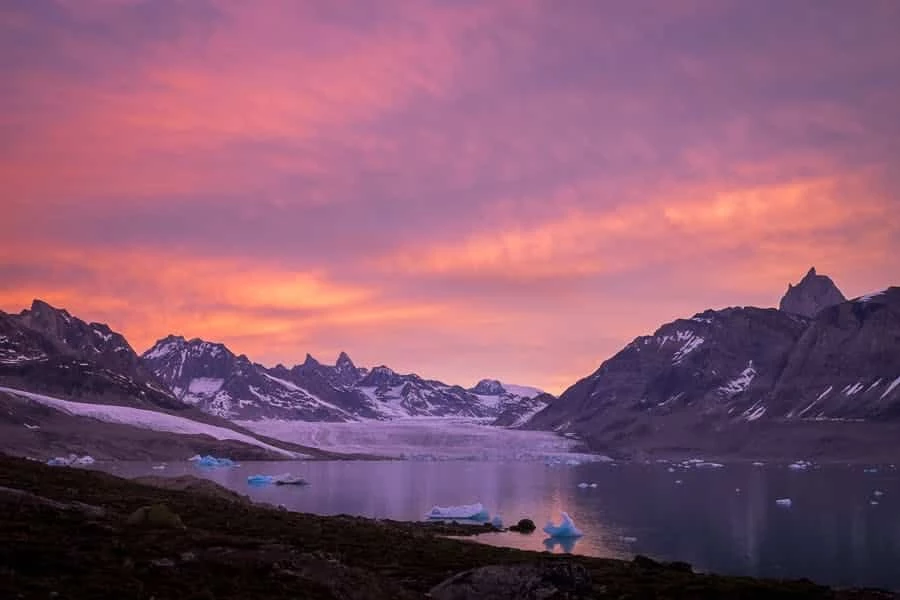 The longest day of the year – the Summer Solstice – falls on June 21 in the Northern hemisphere. On this date, the sun never sets below the horizon for locations on the Arctic Circle.
For locations north of the polar circle, this phenomenon (known as the Midnight Sun) extends for several weeks and months on either side of this date. And although the Sun always dips below the horizon for locations south of the polar circle, it still doesn't actually get dark but simply descends into a twilight that lasts until the Sun rises once more an hour or two later.
Winter Activities in Greenland
Winters in Greenland are stunningly beautiful. Pristine white snow covers everything while the multi-colored Northern Lights dance above. Although the weather is cold and the days short, with the correct clothing and a keen sense of adventure, there is nothing quite like experiencing the Arctic during Winter.
---
---
Dog Sledding
When: Dec – Apr, though the start/end of the season will depend on the snow/ice conditions that year
Where: East Greenland, and destinations on or above the Arctic Circle
Tours: Dog sledding tours in Greenland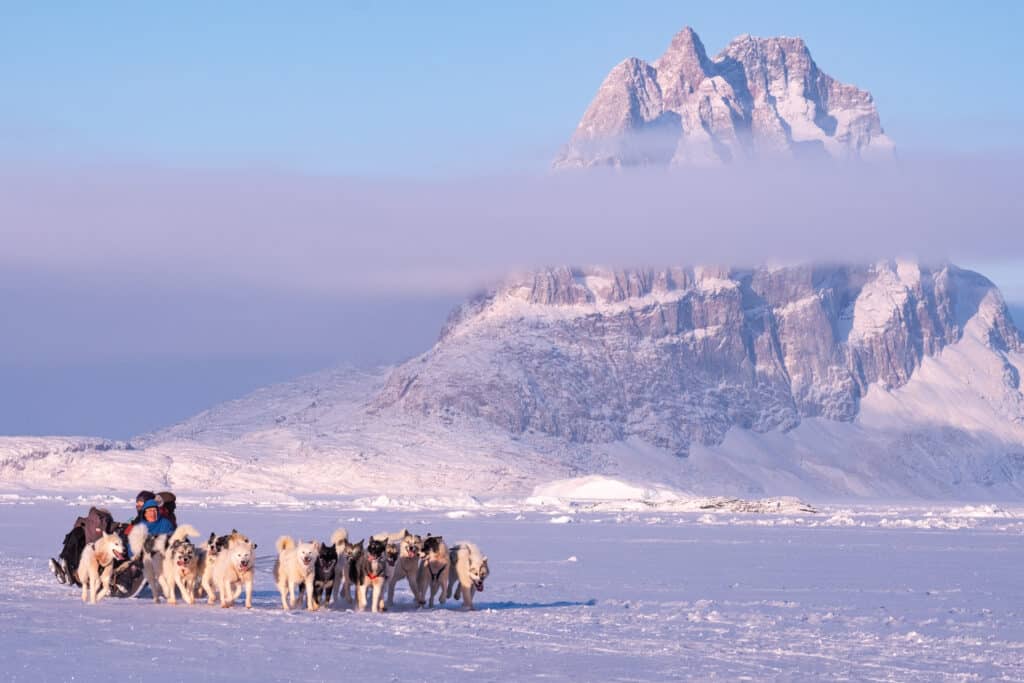 Greenland is unique amongst Arctic nations for maintaining its traditional dog sledding culture. Sled dogs are still used for transportation and to hunt, and other breeds of dogs are not allowed North of the Arctic Circle nor in East Greenland so that the purity of the Greenlandic Sled Dog is preserved.
More and more, the hunters are now supplementing their income by introducing visitors to this ancient form of travel. You should not feel strange about going on a dog sledding adventure while in Greenland. Rather, take the opportunity to experience this very natural way of traveling through the Arctic landscape.
---
---
Snowmobiling
When: Dec – Apr, though the start/end of the season will depend on the snow/ice conditions that year
Where: everywhere in Greenland
Tours: Snowmobiling tours in Greenland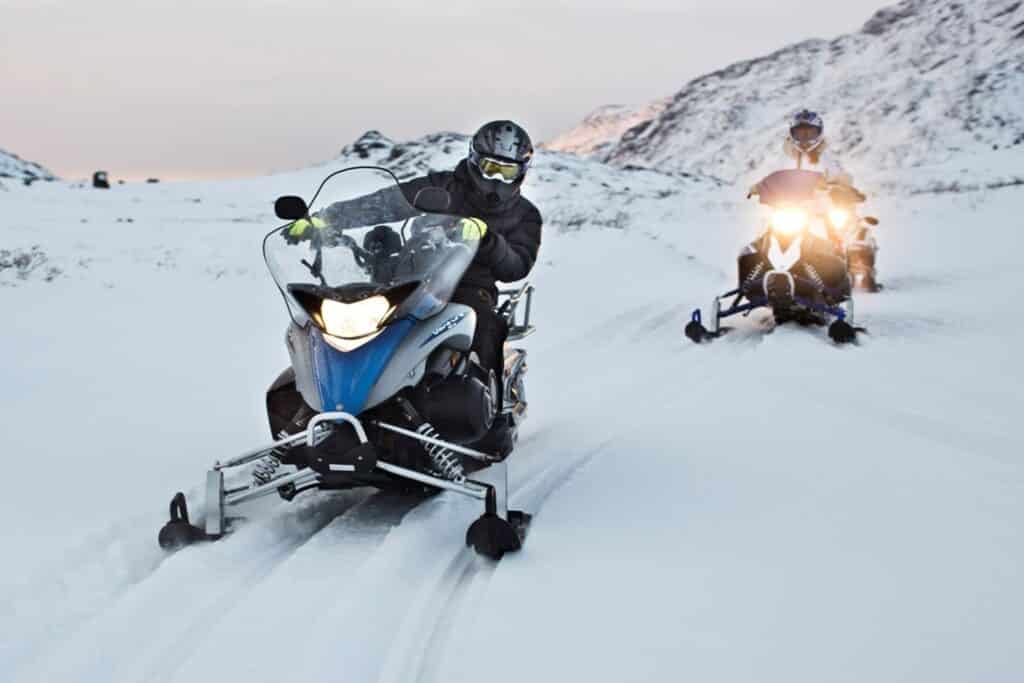 To undertake longer winter trips faster, or for a bit of an adrenaline rush, snowmobiles are very common throughout Greenland. There are opportunities to learn how to ride your own snowmobile in certain areas, and many of the multi-day dog sledding tours are now supported by snowmobiles.
This modern form of winter transportation is, unfortunately, slowly overtaking the culture of dog sledding in Greenland. So, if you have the chance, make sure you sign up for a dogsled tour as well as a snowmobile tour to help preserve this traditional heritage.
Snowshoeing
When: Dec – Apr, though the start/end of the season will depend on the snow/ice conditions that year
Where: everywhere in Greenland
Tours: Snowshoeing tours in Greenland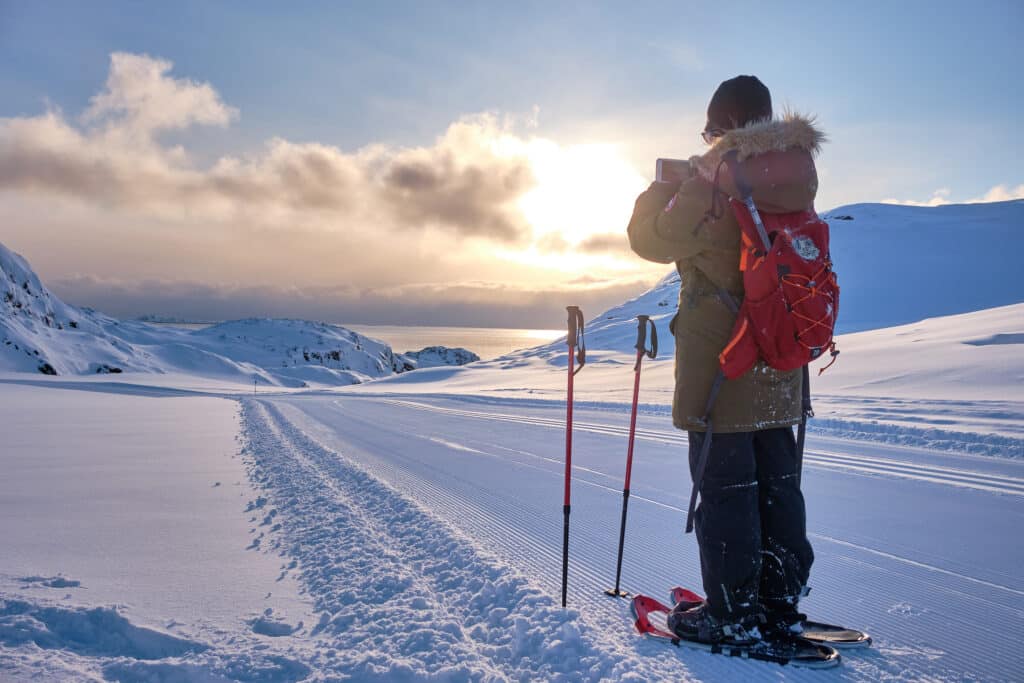 The Winter equivalent to hiking, snowshoeing is the perfect way to get out into the backcountry and explore the snowy landscape. In many ways, snowshoeing is easier than hiking as you simply walk across the deep snow that has covered rocks, lakes, gullies and other obstacles you would normally have had to hike around.
Skiing
When: Dec – Apr (Mar – Apr for heli-skiing), though the start/end of the season will depend on the snow/ice conditions that year
Where: everywhere in Greenland. East Greenland and the Maniitsoq area in West Greenland are the key locations for heliskiing and ski touring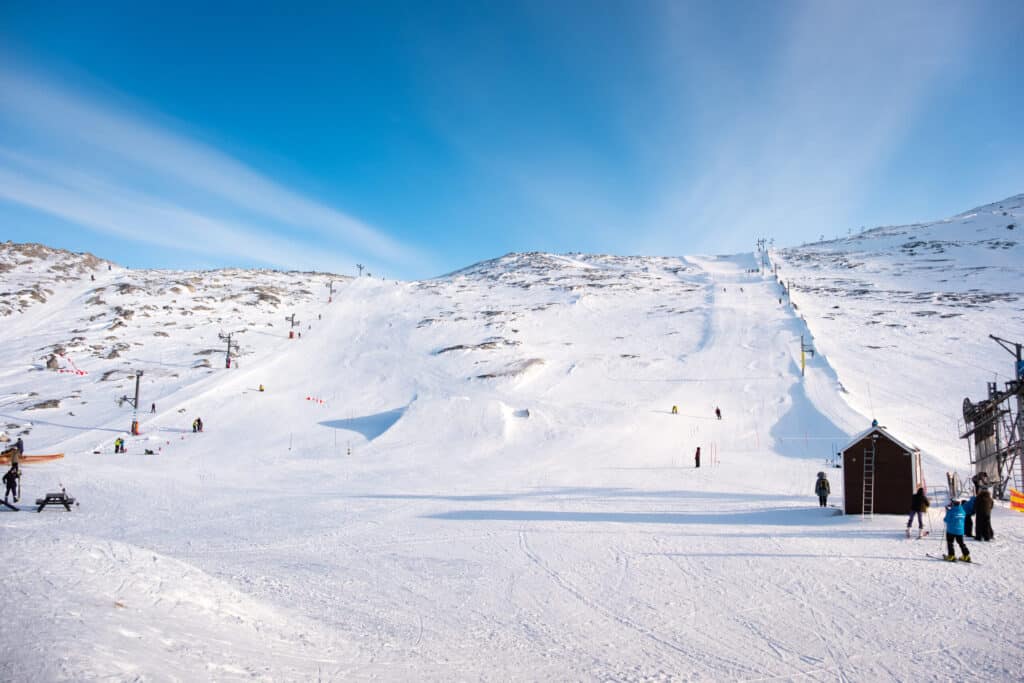 Greenland is a paradise for cross-country skiers, ski tourers, and heli-skiers seeking unspoiled runs and deep powdery snow. There are also several small downhilling opportunities, with the largest center in Nuuk.
All municipalities groom a certain number of cross-country trails each Winter, most of which begin from close to the center of town. You will find everyone from kids to Olympic skiers traveling these snowy, well-maintained highways near the population centers. In addition, the toughest ski race in the World – the Arctic Circle Race – is held in Sisimiut each year with competitors from all over the world coming to compete in the 3-day test of strength, stamina and technique.
Further afield, there are plenty of longer routes for ski tourers – some of which require skiers to pull pulks. The most dramatic of these is the Greenland Crossing, where skiers travel from the East Coast of Greenland to the West Coast across the inland ice.
Heli-skiing and ski touring is extremely popular around Tasiilaq in East Greenland and Maniitsoq in West Greenland, with first runs of up to 2000m heading straight down to end at the fjord. This is the ultimate skiing experience for those who are physically fit and excellent off-piste skiers.
Ice Fishing
When: Dec – Apr, though the start/end of the season will depend on the snow/ice conditions that year
Where: primarily East Greenland and North Greenland
Tours: Ice fishing tours in Greenland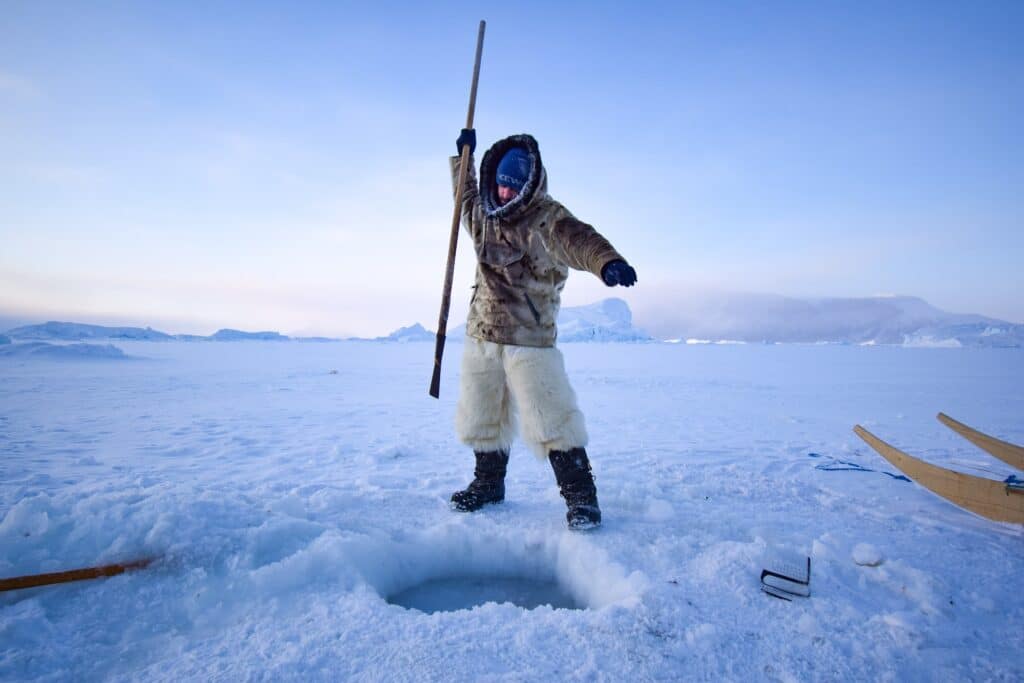 When the sea freezes over in East and North Greenland, it is still possible to go fishing. Ice fishing is another of the ancient traditions of the Inuit who also relied on fish to feed themselves and their dogs throughout the winter months. The type of fish and the length of the line you use will depend on exactly where you go fishing. But Halibut, Redfish, Wolffish, Cod and Arctic Char are all possibilities, and lines can be up to 500m long with multiple hooks!
Northern Lights
When: Sept – Apr, though this is dependent on the level of Solar activity
Where: everywhere in Greenland, but North Greenland can be more difficult
Tours: Northern Lights tours in Greenland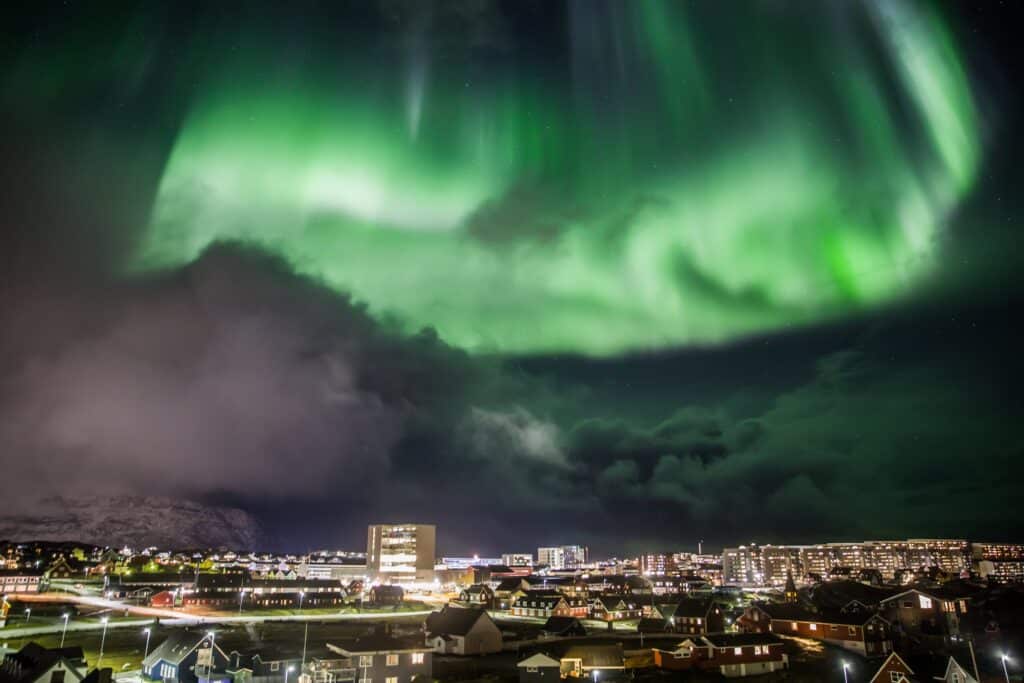 The Northern Lights (Aurora Borealis) are one of the jewels of the Arctic Winter. Although they can be seen from many countries, Greenland's dark skies and small population centers mean you don't have to go far from your accommodation for an incredible view. In fact, you can see them from the center of downtown Nuuk!
That being said, the best experience is always in the darkest locations and tour operators offer snowshoeing, snowmobiling, car and boat tours that will take you as far from the town lights as possible.
---
---
Polar Darkness
When: mid-Nov – mid-Jan
Where: anywhere North of the Arctic Circle
The shortest day of the year – the Winter Solstice – falls on December 21 in the Northern hemisphere. On this date, the sun never rises above the horizon for locations on the Arctic Circle.
For locations north of the polar circle, this phenomenon (known as the Polar Darkness) extends for several weeks and months on either side of this date. And although the Sun always rises above the horizon for locations south of the polar circle, the days do not last long before the Sun sets once more an hour or so later.
All year Activities in Greenland
Boat Tours
When: All year, though winter sailing is not possible in North or East Greenland
Where: everywhere in Greenland
Tours: Boat tours in Greenland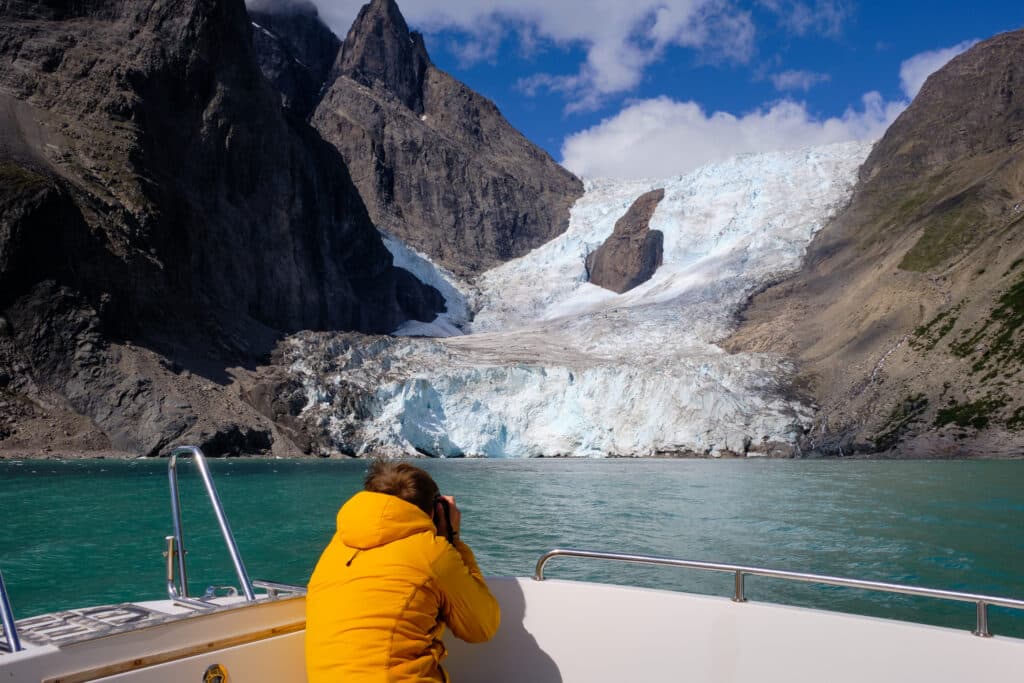 Sailing is a way of life in Greenland. More people own boats than own cars and the waterways constitute Greenland's highways. If you come to Greenland, you must take at least one boat trip into the fjords. There are a wide variety of tours to choose from, and you can even charter a boat and create your own adventure.
Fishing
When: All year, though winter fishing in North and East Greenland is Ice Fishing
Where: everywhere in Greenland
Tours: Fishing tours in Greenland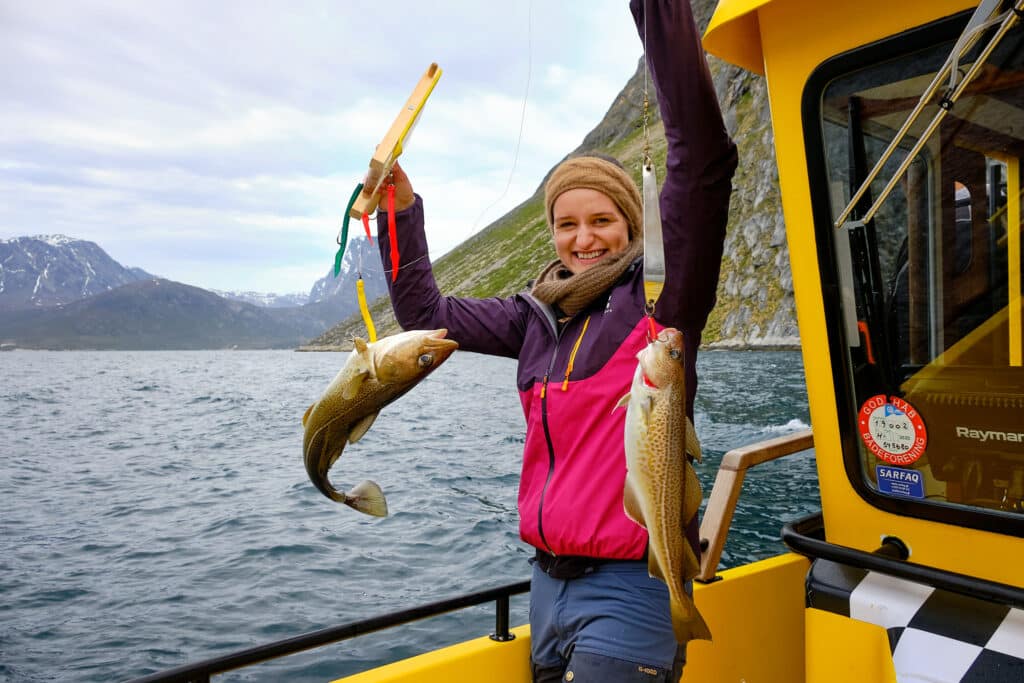 Greenland offers a diverse range of fishing experiences. From catching halibut on a long line, to pulling in cod or redfish from a boat, to fly-fishing for Arctic Char in pristine rivers, you are almost guaranteed to catch your dinner and you certainly won't go hungry. Greenlanders love to fish and many places offer several tours that cater for all interest and experience levels.
Note: if you plan to fish on your own, you need to purchase a Greenlandic fishing license at the local post office before heading out.
Scenic flights
When: All year, though winter flights are limited to certain areas
Where: Nuuk, Ilulissat, Kangerlussuaq, South Greenland
Tours: Scenic Flights in Greenland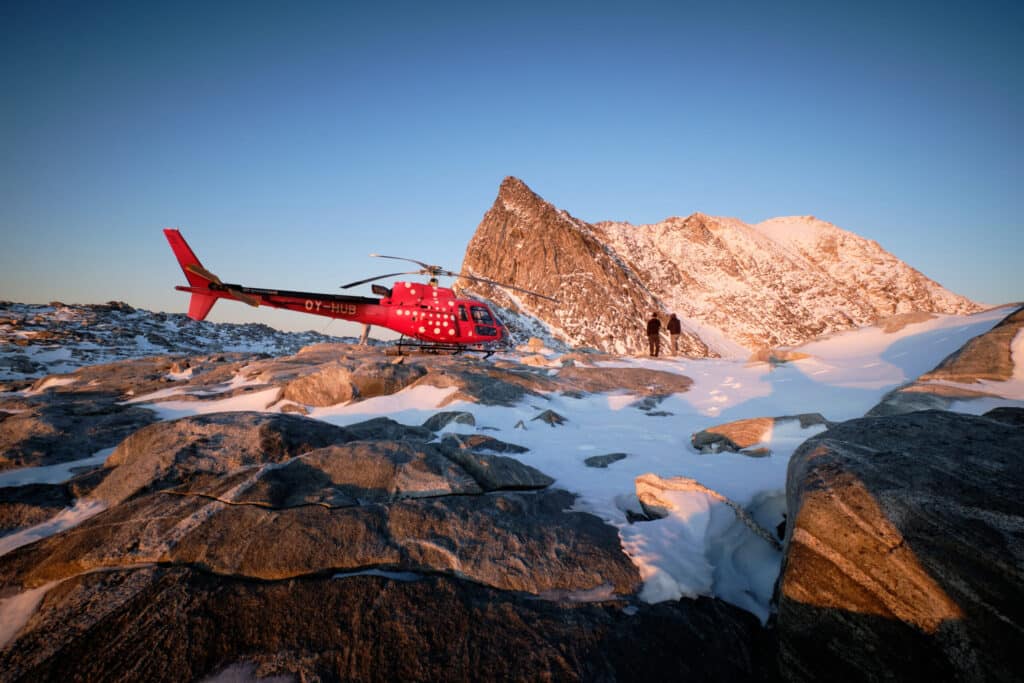 The ultimate way to see Greenland. Although you will hopefully get some good views from the window seat of your international or domestic flight, the best way to see key features and visit unique and remote areas is with a dedicated scenic flight. You can land on a glacier, visit Viking Ruins and soak in a hot spring on scenic flights in South Greenland, land on top of an iconic mountain or go heli-fishing in Nuuk, search for musk-ox from the air near Kangerlussuaq, and actually see the glacier that feeds the Ilulissat Icefjord on some of the different excursions available.
City Tour / Settlement Visit
When: All year
Where: everywhere in Greenland
Tours: City Tours and Settlement Visits in Greenland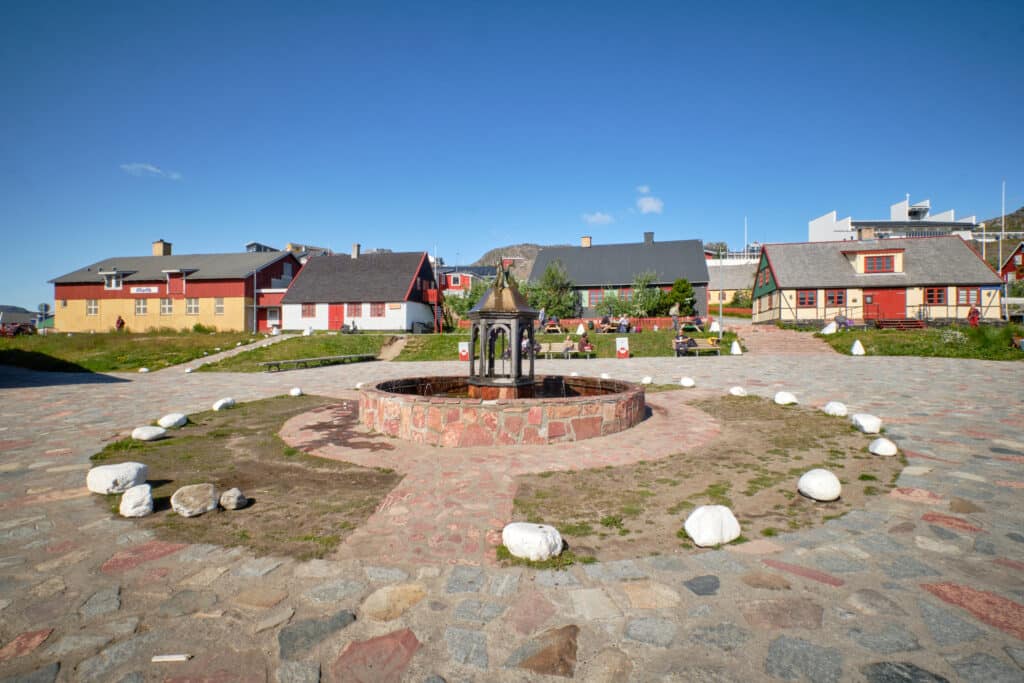 The best way to get your bearings and discover all the secrets of your destination is to sign up for a guided City Tour. This will give you an overview of the history and special features of Greenland in general and the area you are visiting (remember, ask lots of questions), and set you up to get the most out of your visit.
We also recommend spending some time in one of Greenland's many small settlements for a fascinating look into an important and, until recently, very common way of living in Greenland. Day trips to nearby settlements are offered from most towns, with the journey typically made by boat, dog sled or snowmobile (depending on the season).
Visit the Inland Ice
When: All year
Where: easiest access is from Kangerlussuaq
Tours: Icecap and glacier tours in Greenland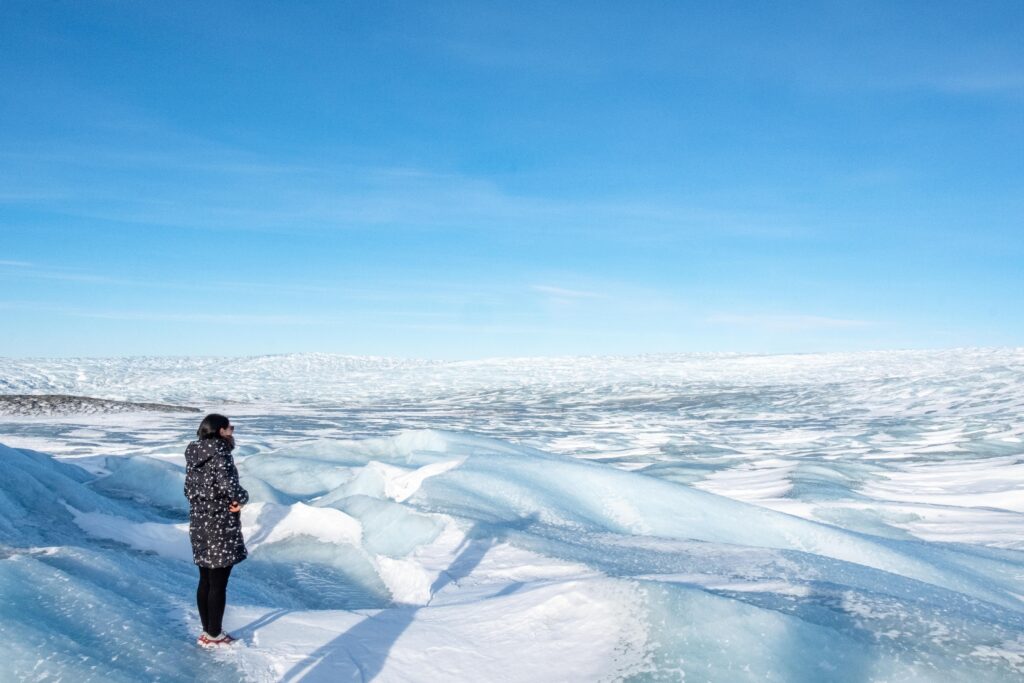 Although the inland ice dominates Greenland and is always just "over the rise", it is notoriously difficult to access.
The easiest place to stand upon the world's second-largest ice sheet is at Point 660 near Kangerlussuaq. From Greenland's main international airport, there are almost daily tours that allow you to walk up onto the ice and view its vast expanse from ground level. For those that have more time, you can take a hike of several hours, or even camp overnight on the Greenland Ice Sheet from here.
In other parts of Greenland, direct access to the inland ice is blocked by the glaciers that spill down from it. Of course, these frozen rivers of ice are incredible experiences in themselves – and watching a large chunk calve off the face of the glacier is an incredible thing to witness. There are only a handful of scenic flights that offer you the chance to stand on the ice sheet if you are not in Kangerlussuaq.
Summary
Greenland is a remote, wild, largely unexplored but accessible destination that offers every Arctic experience. Book your trip or individual excursions in advance with Guide to Greenland and come visit us soon!
Other interesting articles