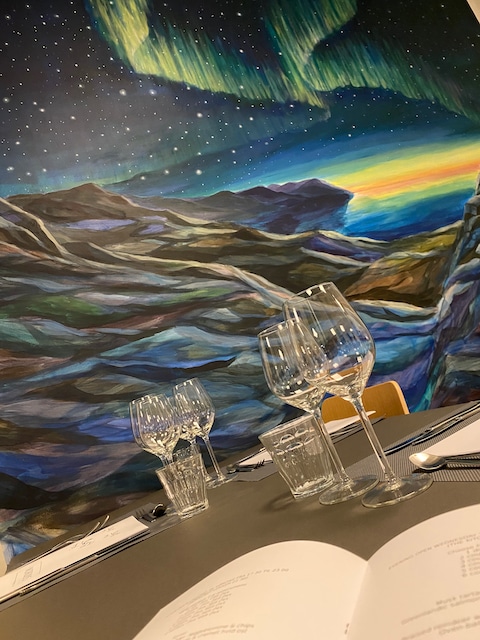 Good food at Restaurant Nordlys in Nuuk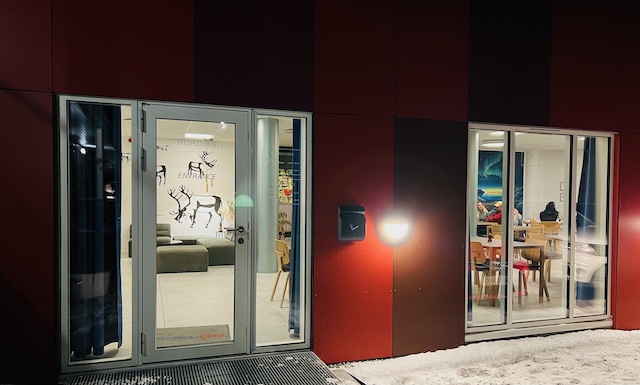 Near the center of Nuuk, in the middle of Hotel Nordbo, you will find Restaurant Nordlys.
It doesn't look like much from the outside, but inside a room has been created with Greenlandic motifs on the walls and lighting that gives a good mood and atmosphere.

The menu is deliberately kept simple, with two starters, two main courses and three desserts. The kitchen has thus specialized in a few good dishes, such as oven-baked halibut with tomato sauce.
Throughout the menu you will find Greenlandic ingredients like musk ox, salmon, reindeer and halibut.
All dishes are served in nice portions with respect for the original purpose of a good restaurant; that the guests are happy and full after a dinner.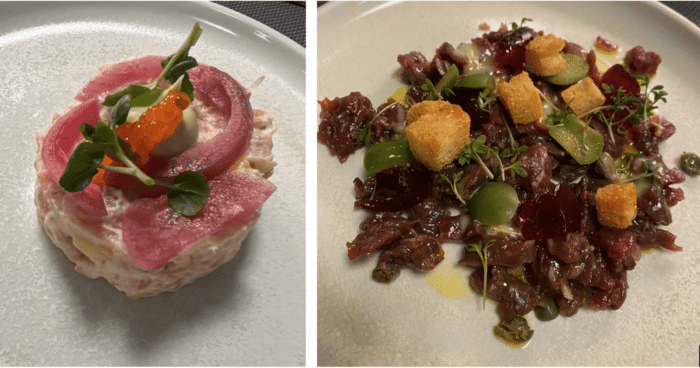 Instead of many more different dishes, the menu changes according to the season.
The prices are at a very reasonable level, where quality and experience go hand in hand with what you pay.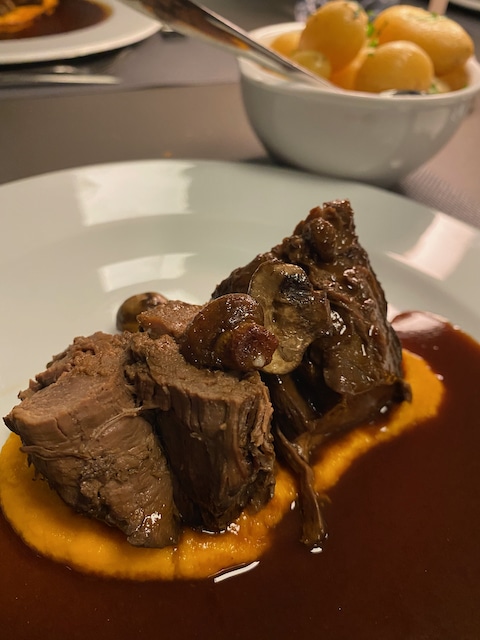 The desserts basically use well-known classics, but with a modern twist.
Restaurant Nordlys also welcomes children with a choice between a burger or fish and chips.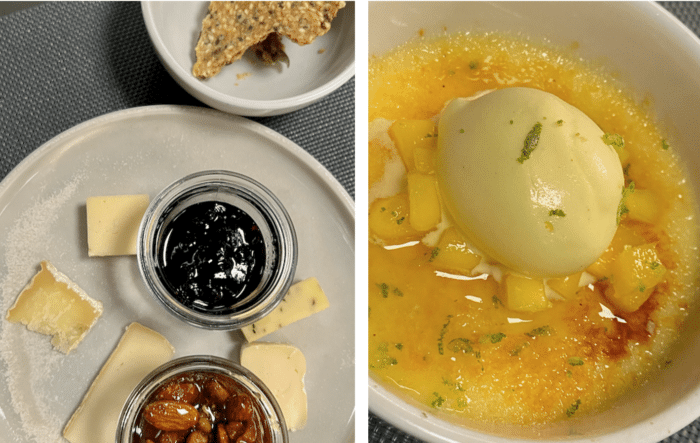 Restaurant Nordlys is sought after by tourists, the hotel's own guests and the town's citizens, so it is sold out almost every evening. Therefore, you must book a table if you want to secure a place.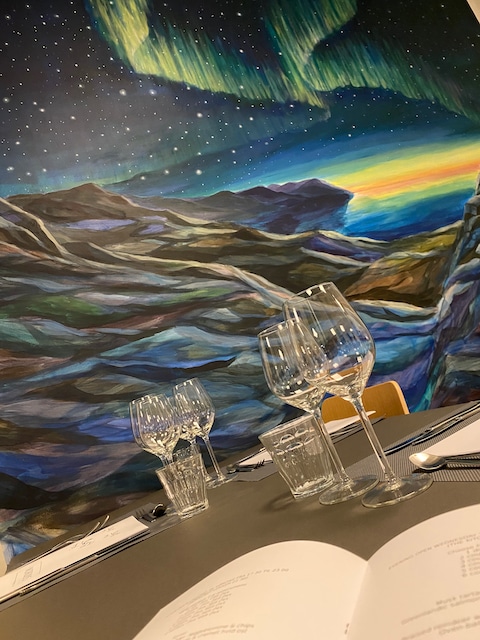 Book a table on Restaurant Nordlys website here
Read more about Nuuk in our Ultimate Guide to Nuuk here
Read more travel blogs from Mads Nordlund
Other interesting travel blogs