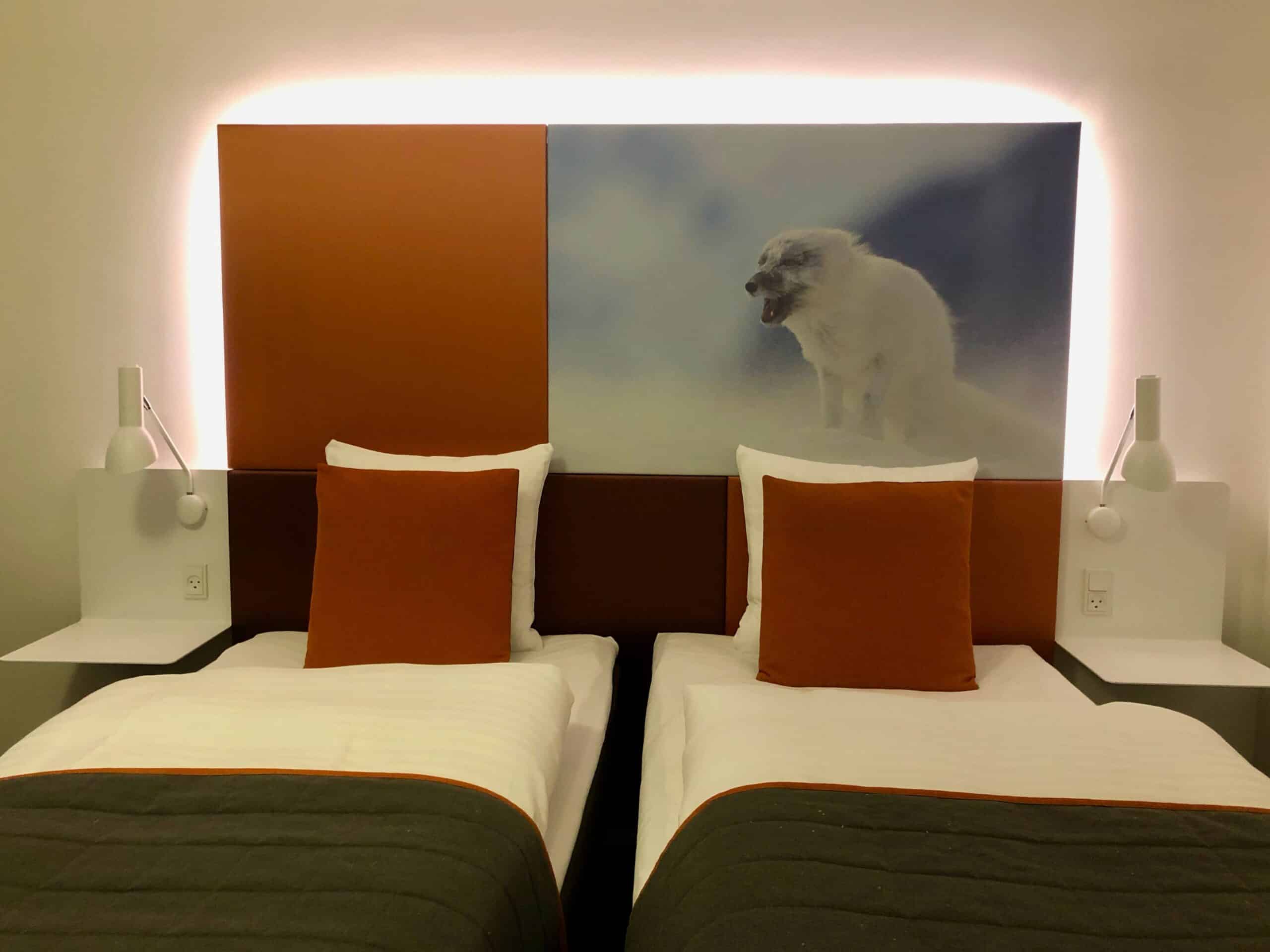 Hotel Hans Egede – Nuuk
Visiting Nuuk and need a room, conference facilities, or a nice meal? Hotel Hans Egede (HHE) has it all. 
HHE is a 4-star hotel with 5-star conference rooms, with restaurants and a cozy bar on the top floor.
When you enter the hotel, you feel very welcomed with smiley front desk staff who are ready to help you. The check-in is like many other places at 14:00, sometimes the rooms are ready before, if not they have a great place you can sit at, and relax with a drink and snack while watching the buzzing center of Nuuk.
Wellness is important for many, which makes this hotel a great choice because HHE has a nice fitness room in the basement, and you can also book a massage. After a long day sightseeing in Nuuk, and/or meetings, you go to the 5th floor and eat with a great view.  
There are two restaurants to choose, A Hereford Beefstouw where breakfast is also served, and Nuuk's nicest restaurant Sarfalik that serves an innovative plate that combines the best of the local and global kitchen. The picture below is their lunch plate which is all local.
The breakfast is amazing as well, and you both get a confidential and an English breakfast buffet.
The rooms are very modern and have beautiful decorations. HHE has all the categories of rooms and even has apartments if you want to feel homey or staying longer and want to cook yourself.
I was staying in a very nice twin room, a few weeks ago and I can tell you that I slept like a baby in their bed! 🙂
Other interesting travel blogs