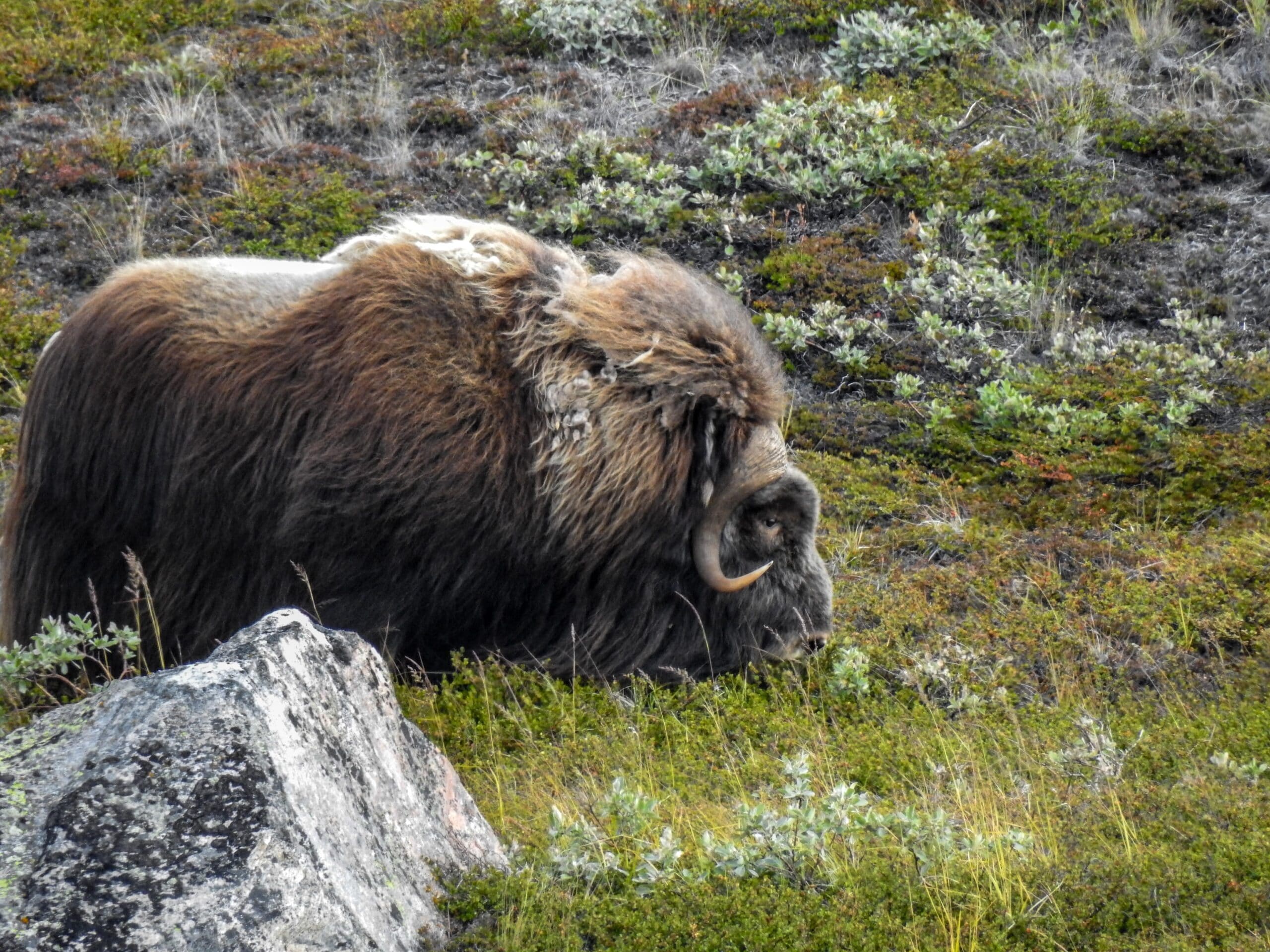 Experience the new Unesco World Heritage Landscape of Aasivissuit- Nipisat
In 2018, Greenland got a new Unesco World Heritage landscape called "Aasivissuit- Nipisat: Inuit Hunting Ground between Ice and Sea".
As an Arctic Nature Guide I am very excited to be offering a wild trekking expedition in summer, where we will be hiking almost the entire time within the Unesco World Heritage landscape of Aasivissuit-Nipisat.
Arctic Circle Wilderness- 9 days, Kangerlussuaq
The new UNESCEO heritage site stretches from the Davis sea to the Greenland ice cap!
The area provides the most complete and best-preserved testimony of arctic hunting traditions from 2500 BC onwards, providing evidence of sustainable land use, based on seasonal migrations between coast and interior.
Colonial ruins on the coast reflect the arrival of Europeans in the 18th century and their interaction with Inuit.
Winter settlements focusing on the hunting of seals are situated on the outer coast, spring settlements with fishing for chaplin and char are situated in the fjords, and summer camps where migrating caribou could be intercepted in extensive drive systems in the interior.
Today, hunters with families continue their seasonal travels, staying and hunting in the same places as their predecessors and thereby forging a link between past and present.
The hunting culture evident in Aasivissuit-Nipisat is demonstrated by seven key sites with well-preserved ruins.
The seven archaeological sites are representative of the principal chronological periods in the prehistory and history of Greenland, and the contemporary settlement of Sarfannguit links present hunting practices with the past.
As an Arctic Nature Guide and Archaeologist I am thrilled to be offering a wild trekking expedition for summer, where we will be visiting the great summer hunting camp of Aasivissuit, which in addition to dwelling structures hosts the largest communal hunting system known from Greenland.
Aasivissuit is one of the seven key localities within the Unesco landscape. Check out the details for the tour below.
Arctic Circle Wilderness- 9 days, Kangerlussuaq
Read more travel blogs from Lisa Germany
Other interesting travel blogs