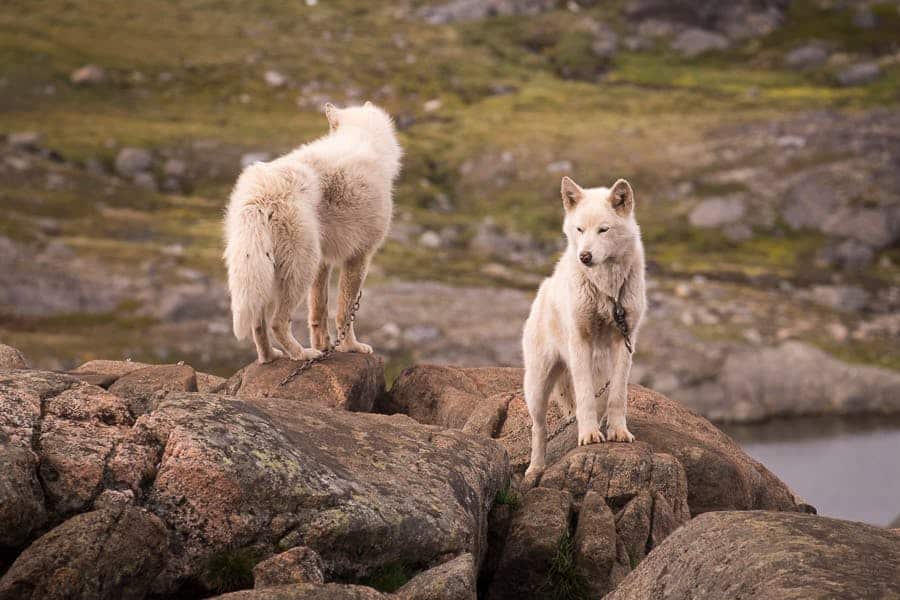 Greenlandic Sled Dogs
If you are in East Greenland or north of the Arctic Circle in West Greenland, you will almost certainly experience Greenlandic Sled Dogs in some way.
Used for over 4000 years as the primary mode of transportation when the fjords freeze over, these working dogs are carefully bred to maintain their hardiness, strength and stamina. In fact, they are so critical to the Greenlandic way of life in the North and East, that no other breed of dog is allowed into these areas!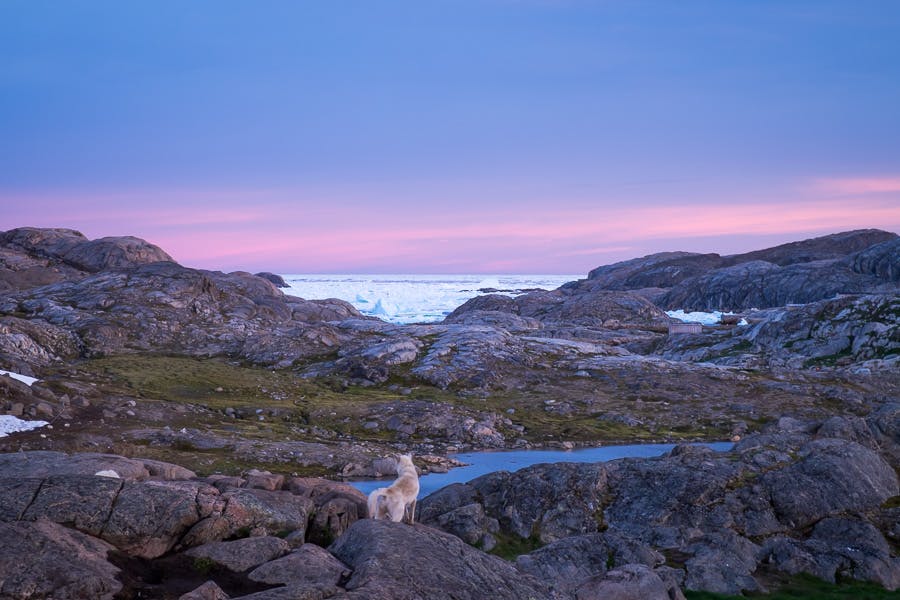 Greenlandic Sled Dogs during the Summer
During the warmer months on a walk around (or just outside of) any of the towns or settlements, you will undoubtedly pass numerous dogs on their chains waiting (im)patiently for the winter to return and work to begin again.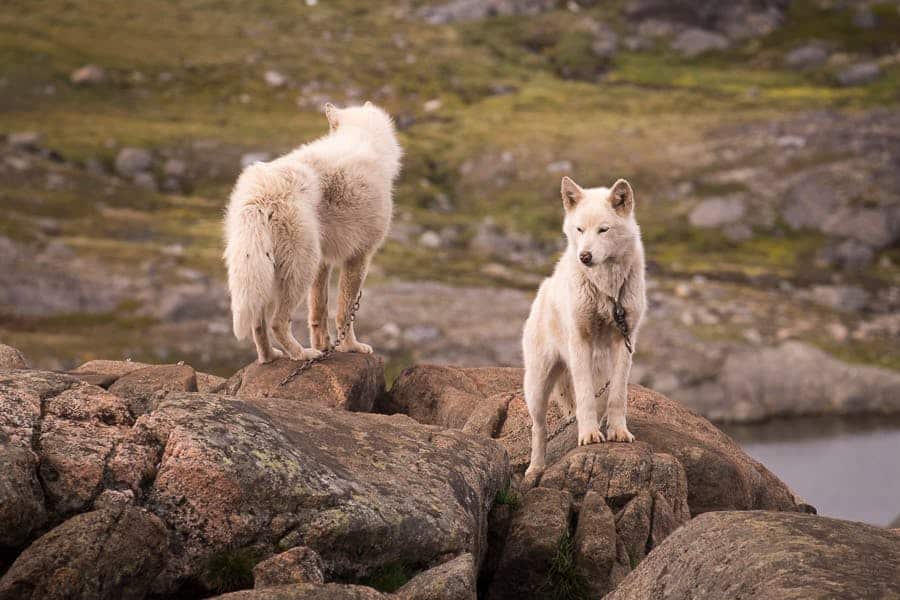 You may even be lucky enough to stumble across the very cute puppies that wander and play freely in the streets.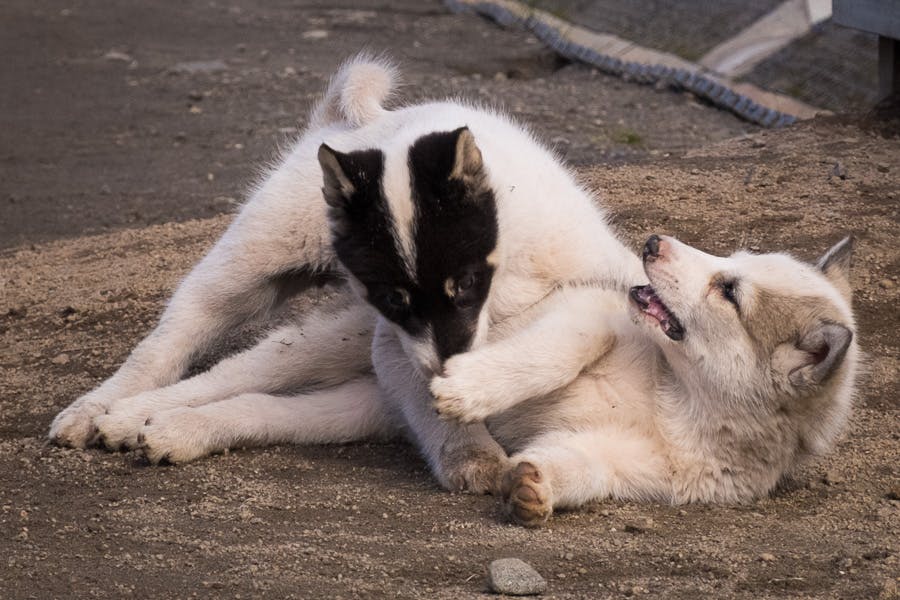 And the never-ending summer evenings are usually accompanied by an orchestra of howls as the dogs unify into a chorus (Greenlandic Sled Dogs don't bark).
Greenlandic Sled Dogs during the Winter
During the colder months when there is plenty of snow and sea-ice, locals still use dog sled teams for hunting, fishing and going on family outings.
However, dog sledding is also growing in popularity as an activity within the tourism industry, and there are now a number of operators that offer dog sledding tours ranging from a couple of hours to several days. Unfortunately, I haven't had the opportunity to do this yet, but you can read about Mads' experience or Malik's experience here on Guide to Greenland.
Perhaps next year I'll have the chance to return and explore a new part of Greenland from behind a team of dogs…
Read more travel blogs from Lisa Germany
Other interesting travel blogs