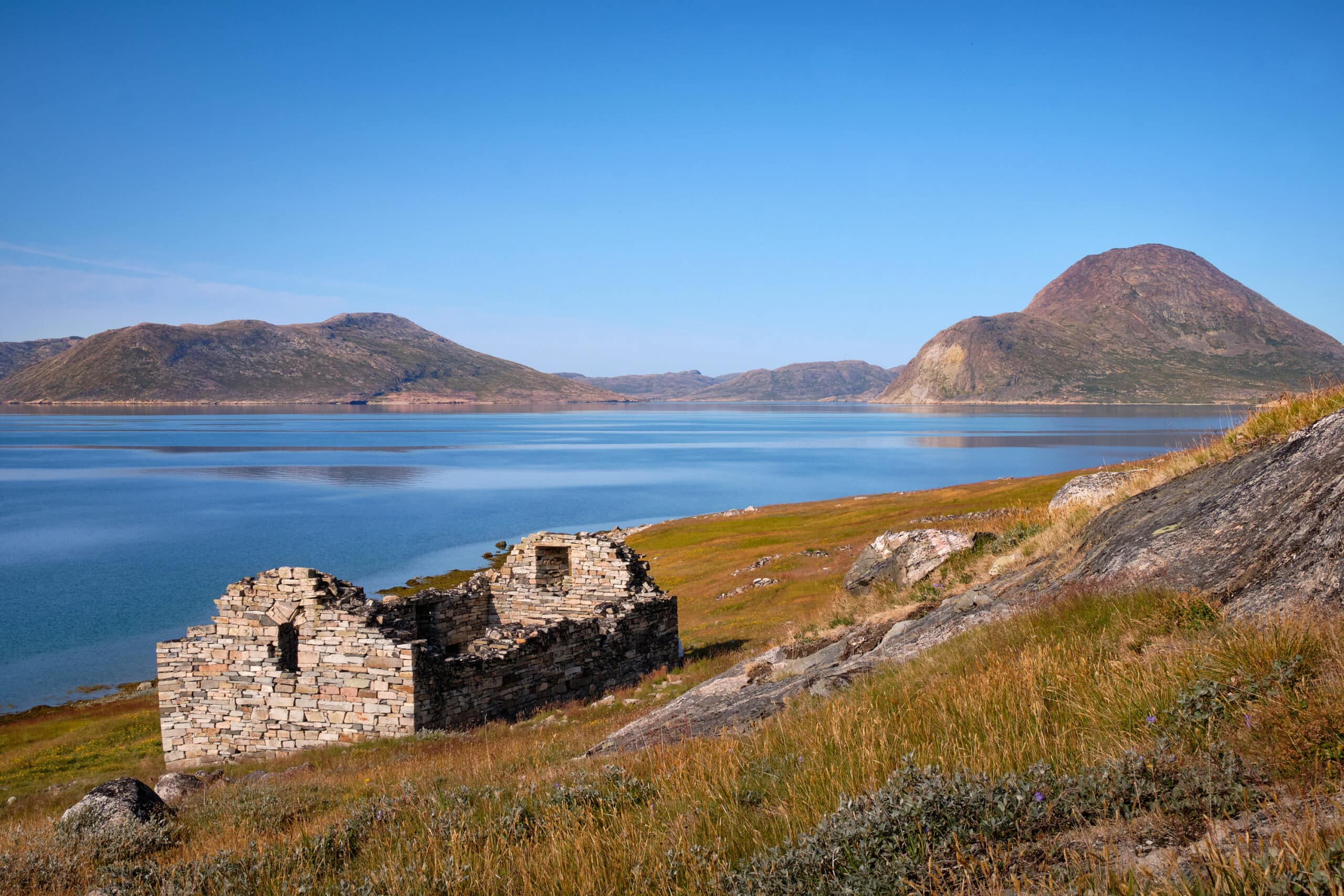 Hvalsey Church – South Greenland
When you think about the Vikings, images of Norway and Iceland immediately spring to mind. But did you know that the Vikings also settled in South Greenland and that several impressive Norse Ruins still exist there today? Join me on my trip to one of the best-preserved ruins – the Hvalsey Church near Qaqortoq.
I actually had the opportunity to visit Hvalsey twice during my most recent trip to South Greenland. The first time was grey and overcast and the second was under brilliant blue skies. I'll leave you to figure out which image comes from what visit in the story below 😂
Boat tour to Hvalsey
Although it is possible to visit Hvalsey on a helicopter scenic flight (a seriously cool way to go!), my trip involved donning a bulky but warm flotation suit and perching over a "saddle seat" in an open RIB (stands for rubber inflatable boat) that departed from the dock in Qaqortoq Harbour. Yes – you literally sit on your "seat" like you would a horse.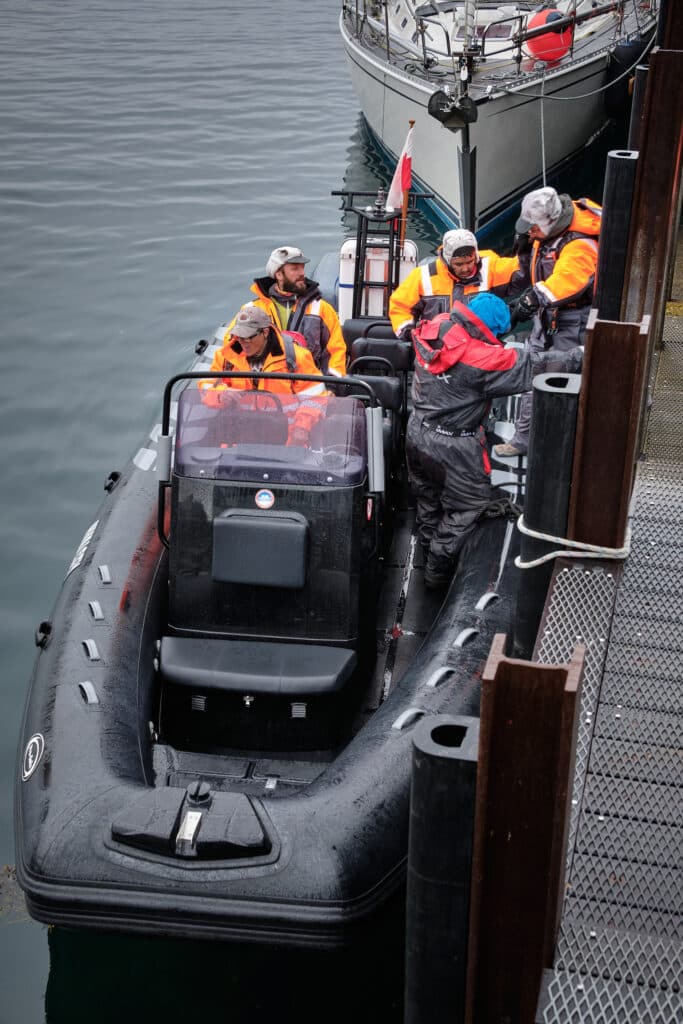 Bundled up in our flotation suits and sealskin hats, we were nice and warm during the ~30 minute trip through fjord to reach the best-preserved Norse ruin in Greenland. They really are remarkable pieces of equipment.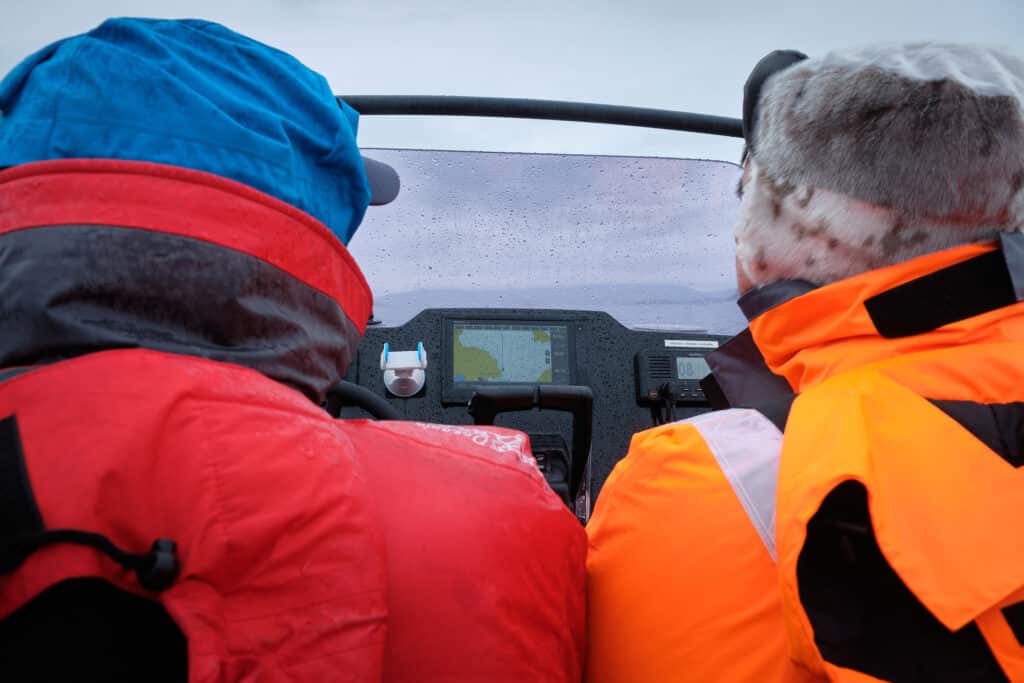 The Hvalsey Site
It's always an exciting moment when you first lay eyes on a landmark you've been wanting to see for ages. Such was the case with Hvalsey (Qaqortukulooq in the Greenlandic language). Even from the boat, it was clear that there were other structures besides the main church to explore and I was looking forward to learning more about the site.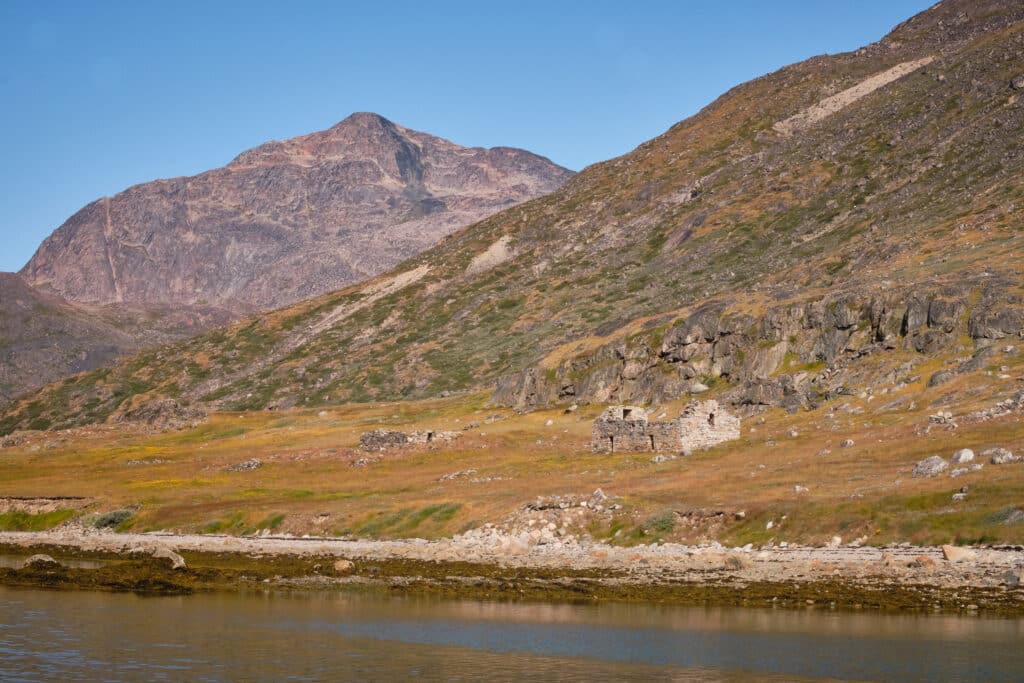 We disembarked and Suuluaraq (our guide) led us up towards a pile of rocks that had clearly been a structure of some sort a short distance away from the church. "You are standing in the middle of the stables" he told us.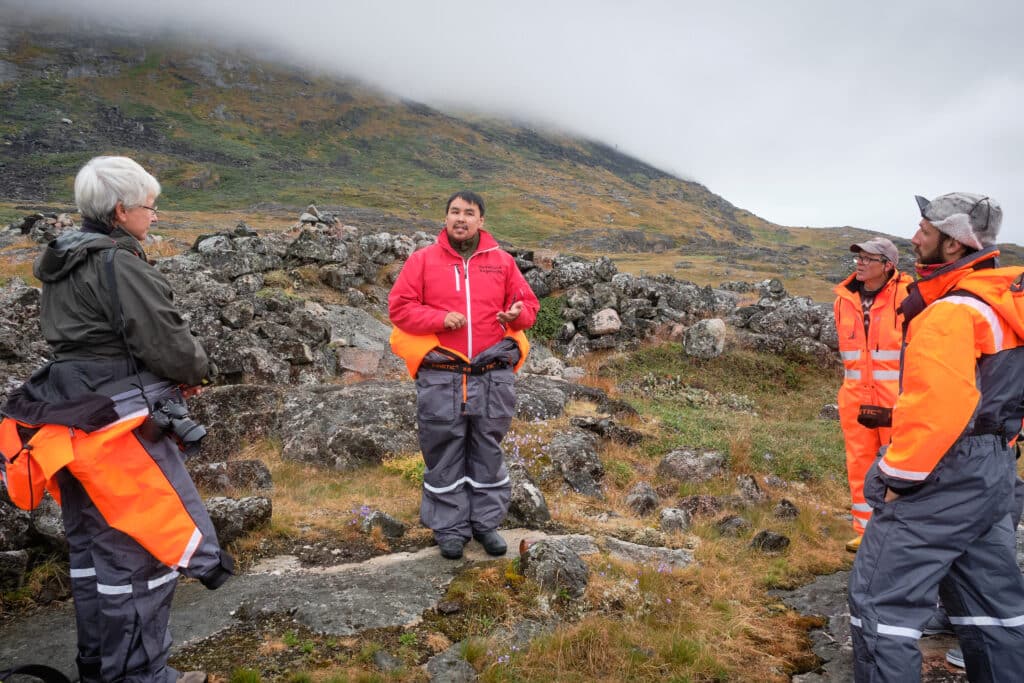 Hvalsey was an important gathering point for the Norse who settled in what was known as the "Eastern settlement", and who would arrive at festivals either by ship, by horseback, or by foot. Up to 20 horses (all originally brought from Iceland) could be housed in the stables, which would have been covered by a roof made of wood and turf.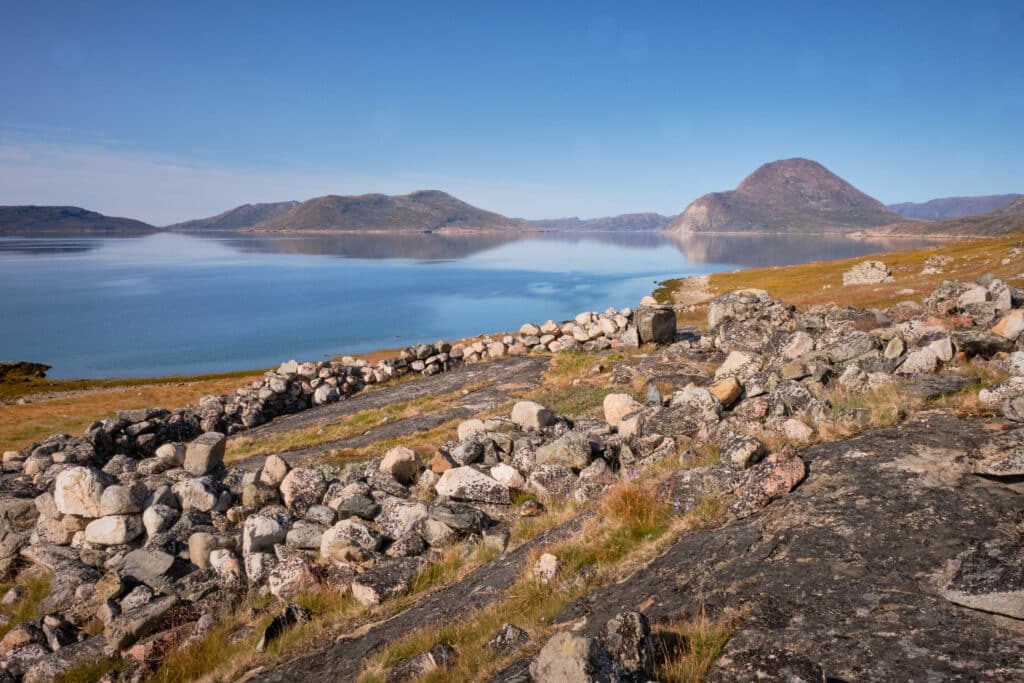 The main church at Hvalsey
From there we headed over to the main church, whose last recorded event was a wedding that took place on 16 September, 1408.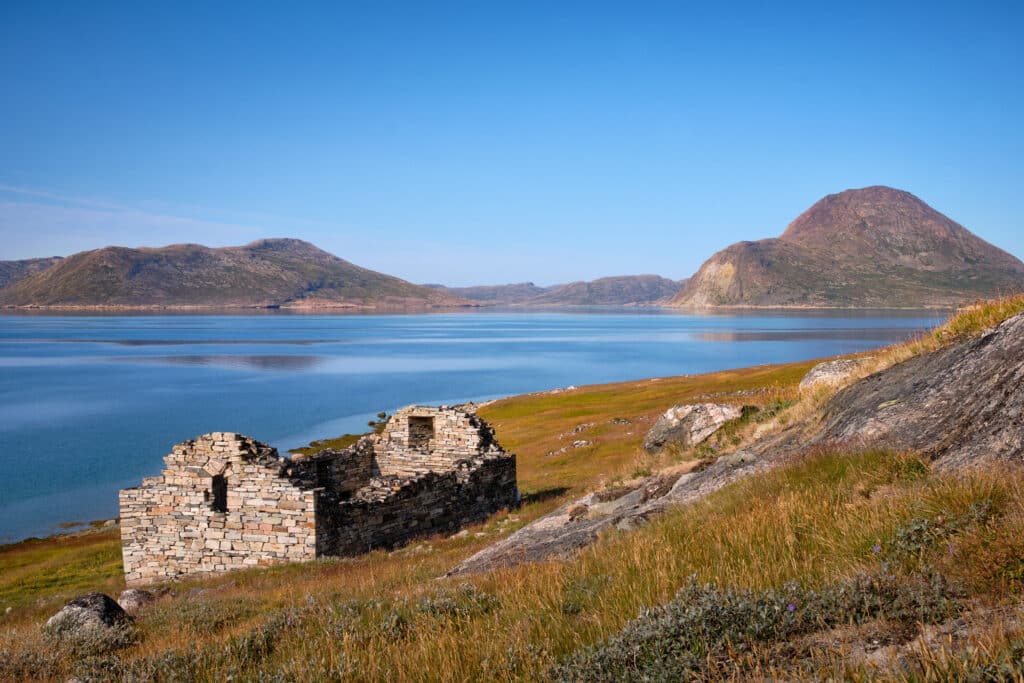 Suuluaraq related the history of the church, including the fact that it was built over the top of an even older medieval graveyard. This unfortunate placement meant that there was significant sinking of the structure over the years, but recent (and thankfully inconspicuous) interventions have been made to stabilize the structure and avoid further damage.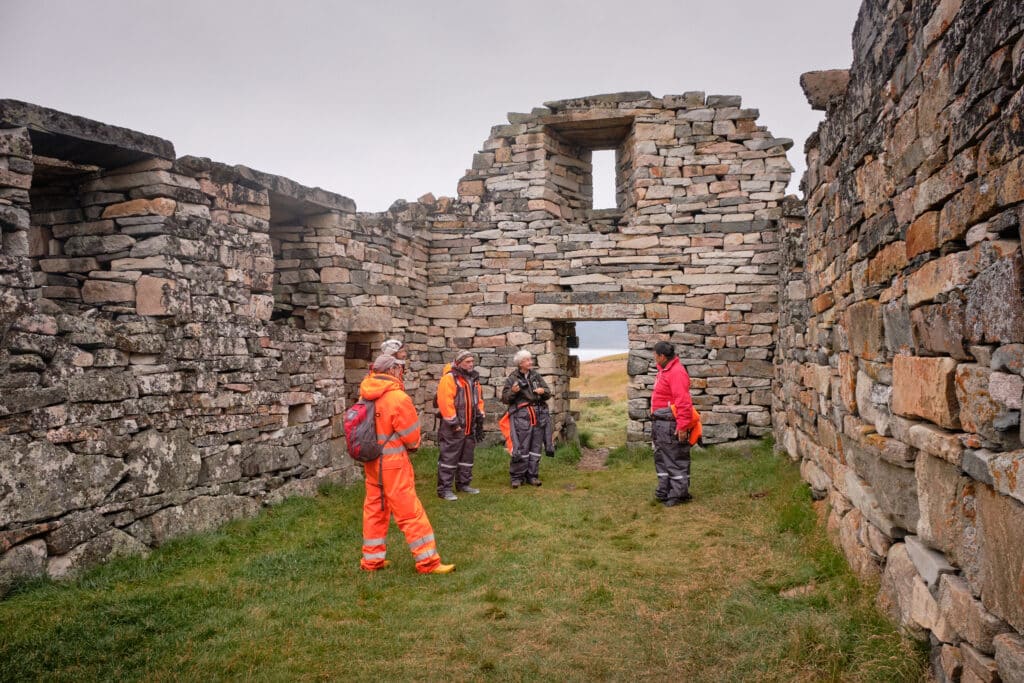 It is incredible to me that the ~5-6m high walls built of layered rocks (some weighing up to 5 tons) are still standing after all this time! Perhaps the 1.5m thickness of the walls helped? It would have been an amazing structure to see it in all its glory – walls whitewashed with ground mussel shells and a wood and turf roof. But even Hans Egede, the first European to visit the site, reported in 1723 that Hvalsey was then as we see it today.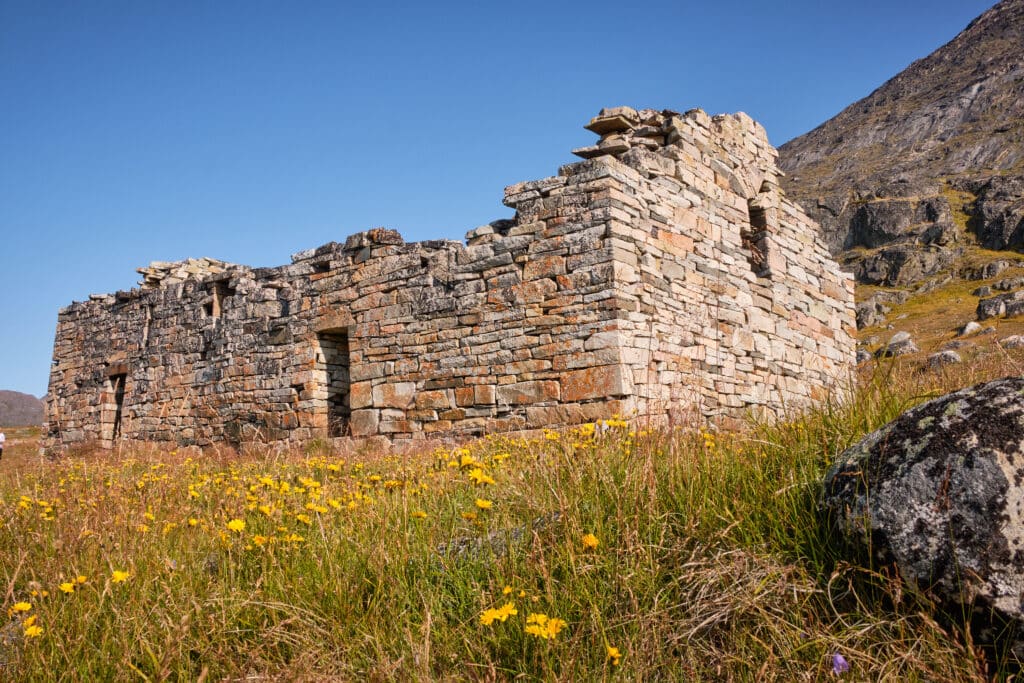 Other structures at Hvalsey
There is one other major structure on the site, which was our final destination for the tour.
We walked through a large ditch (originally a cow shed) and past many piles of rocks half-buried in grass (all that remains of a large residential complex) to arrive at the stone walls of a large room that was once used to host guests.
Here Suuluaraq continued his story about the history of the Norse in South Greenland and the arrival and introduction of Christianity to the Inuit population. He also explained the long process to have Hvalsey, as well as Igaliku, Qassiarsuk, and other areas in South Greenland incorporated on the UNESCO World Heritage List. This was achieved in 2017 with the formation of Kujataa Greenland – 5 areas containing Norse ruins and evidence of farming practices in the sub-arctic spanning several centuries.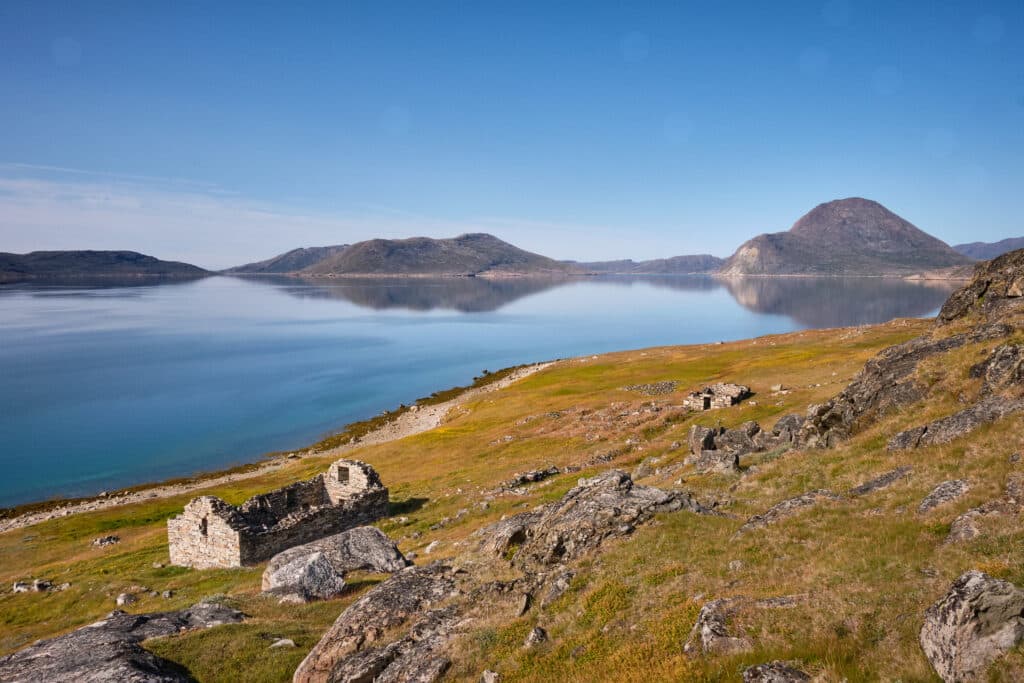 After Suuluaraq finished his tour, we had about 20 minutes to explore on own. It is such a picturesque location that you could spend all day here discovering details that are easily overlooked on a visit of only an hour or so. I think the plan for my next visit to this part of South Greenland is to hike from Qaqortoq to Hvalsey, spend a day in the area, and then continue onto Igaliku from there. I'm looking forward to it!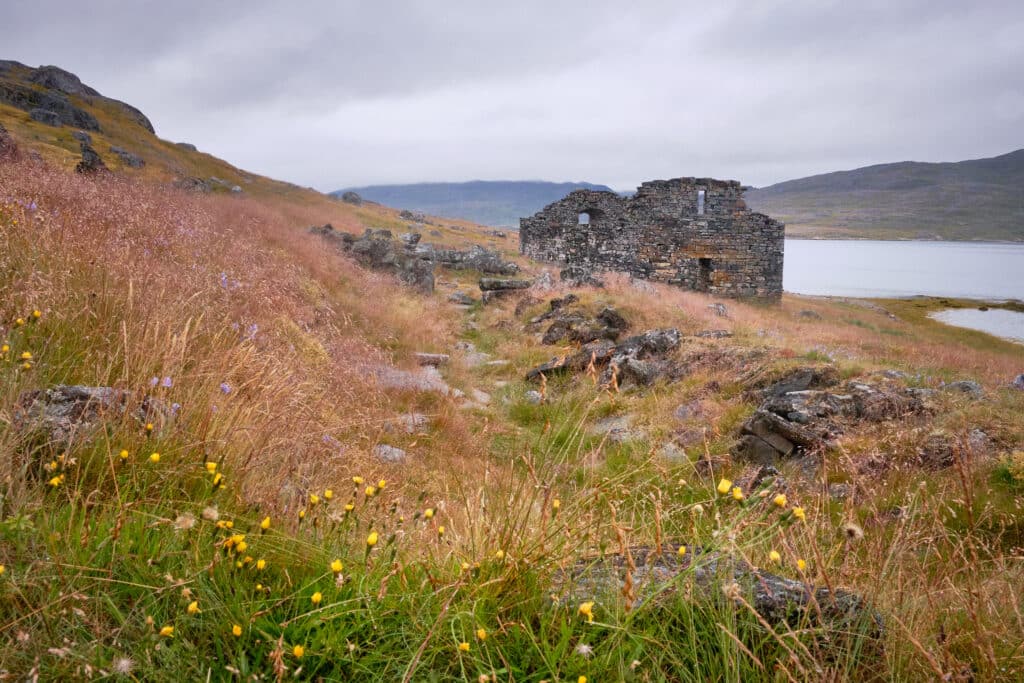 Explore Hvalsey for yourself
Hvalsey is an amazing site in a spectacular location. Visit on a bright, sunny day and it is stunningly beautiful. While under moody skies, you can almost imagine Viking ghosts eeking out their existence in this remote place.
It is a must-do excursion from Qaqortoq and can be combined with a visit to the Upernaviarsuk Research Station – also part of the Kujataa UNESCO area – on a day trip, or included on a multi-day tour that also encompasses the other major Viking ruins in the area.
If you are planning a trip to Hvalsey, I also recommend reading the Ultimate Travel Guide to Qaqortoq, as South Greenland's largest town will likely be the starting point for your trip.
Million thanks to Suuluaraq from Greenland Sagalands for his fabulous explanations on this awesome trip!
---
---
Read more travel blogs from Lisa Germany
Other interesting travel blogs