Hiking Lille Malene… accidentally
The weather for the easter weekend was amazing – beautiful spring days with bright sunshine and snow. Sunday was a slightly lazy day, after a saturday night out. The day was however too beautiful to spend inside the apartment. My boyfriend and I decided to go out for just a little afternoon walk, to get a bit of fresh air and eat our easter eggs while enjoying the nice view over the fjord.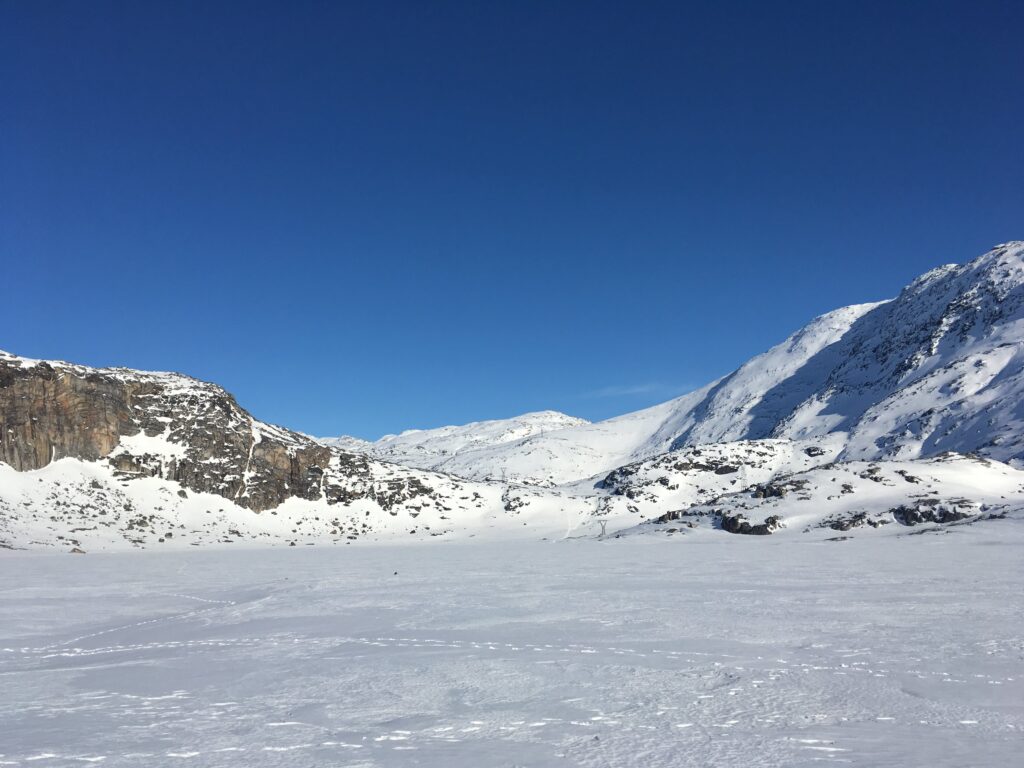 From Nuuk the nature is easily accessible – almost where ever you turn, there will be a nice view of mountains and the sea. Greenland is great for hiking, both in summer and winter. We decided to walk out from Qinngorput, the newest suburb in Nuuk. From here you can follow a trail up to a valley, where you in summer find a lake – which in winter of course is frozen.

It is a beautiful experience hiking around Lille Malene mountain, but this day, we were too lazy for a "real" hike. We made our way up to the frozen lake (which really isn't very long!).
From the lake we just wanted to go a bit up the mountain side, to get a even better view. Luckily the snow was quite firm, so it was not that hard walking up… and just a little bit further… and just a little bit more! There it was, the perfect spot, between some rocks, sheltering from the wind and with a magnificent view over Qinngorput, Nuuk city and the fjord. We sat down and got out our thermos and easter eggs. It was just perfect, eating chocolate in the sun.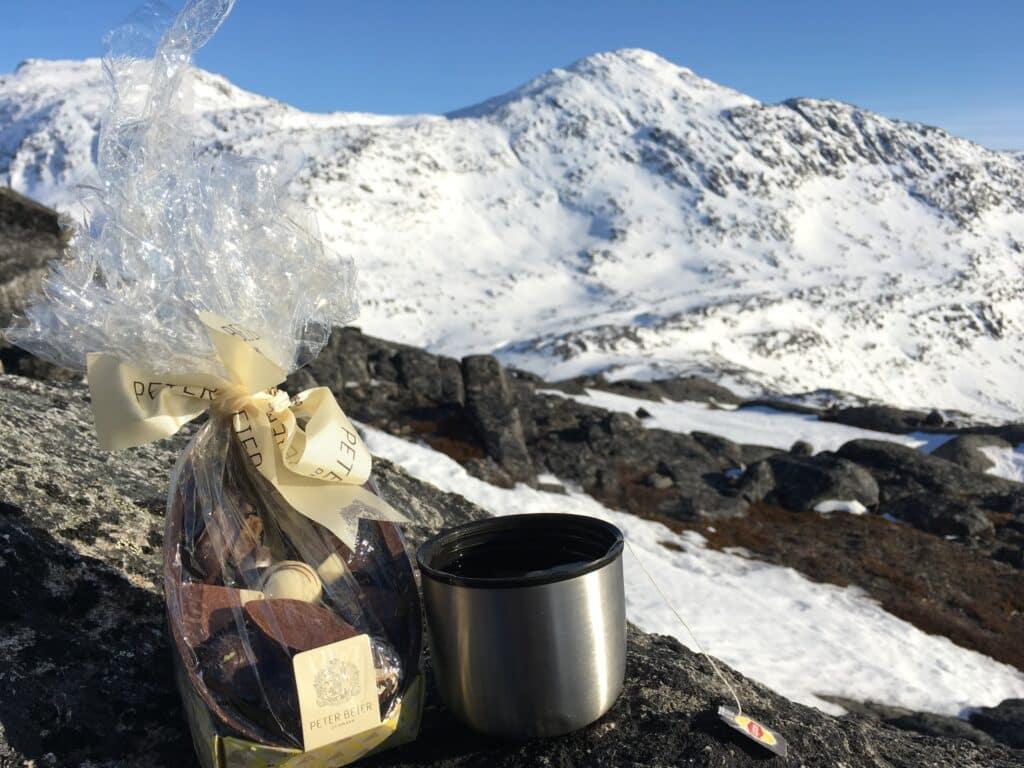 When we finished having chocolate and tea, we actually were just planning to walk back home – but hey lets just see, what the view is, if we walk a little bit further up. As we walked a bit further up and saw another top, should we just try to walk over there? Ok, we decided to walk over to that top, but from there we actually saw the actual top of Lille Malene mountain. Now when we were this close to the top, it was a shame not to go there. By now it started to get a little late, luckily the days are getting longer and lighter. The sun started to set and the landscape was by now bathed in a golden light – it couldn't get any better.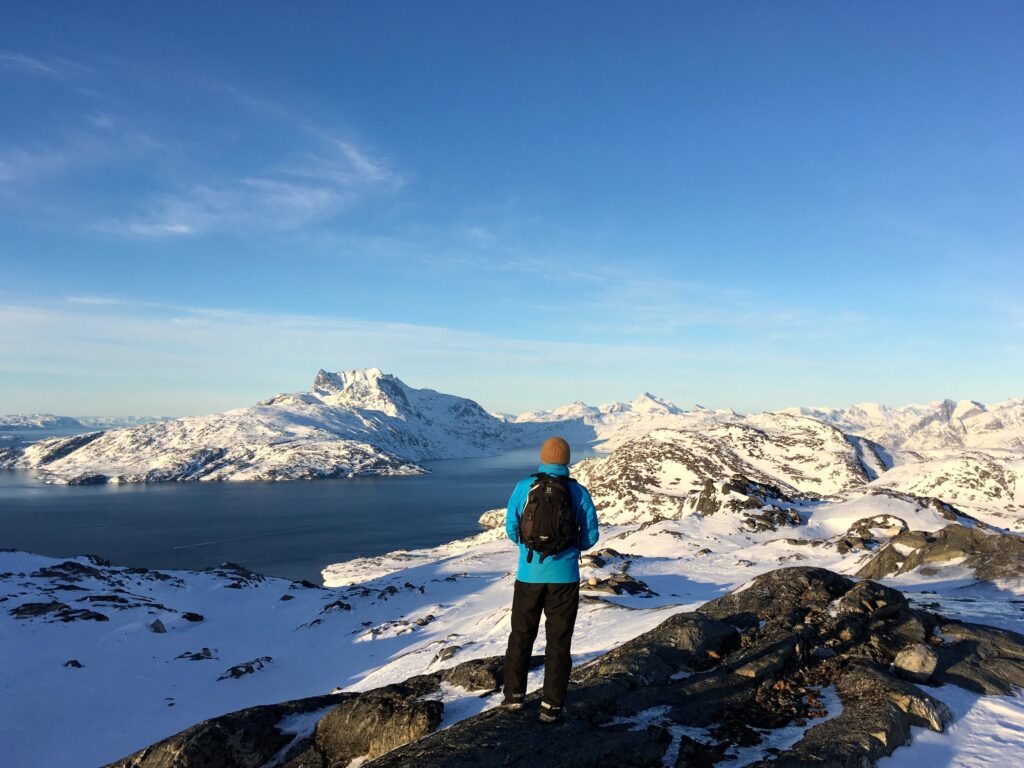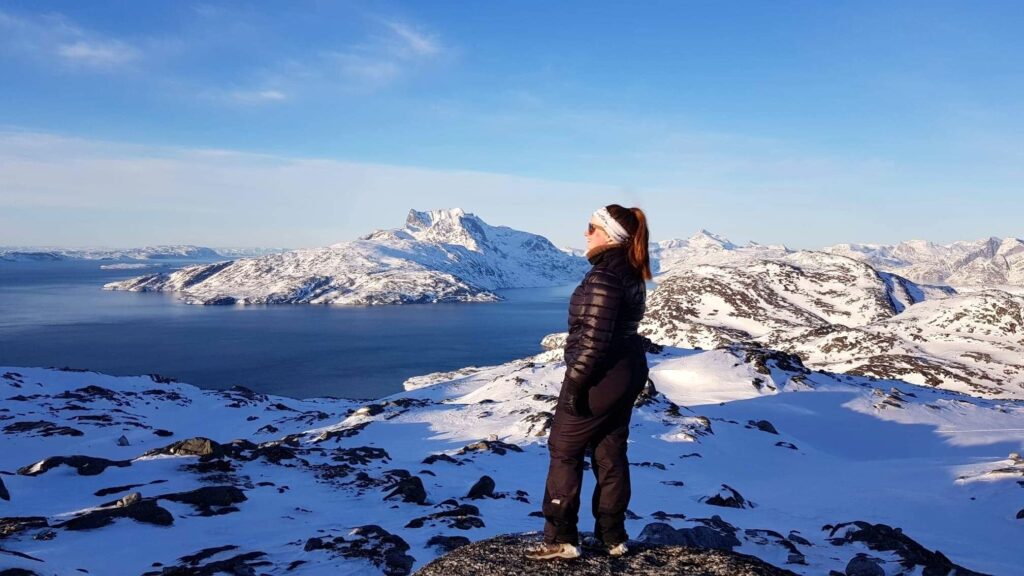 In the end out little walk ended up as a five hours hike!… so yeah, pretty much accidentally hiking Lille Malene 🙂

Read more travel blogs from Barbara Vang
Other interesting travel blogs