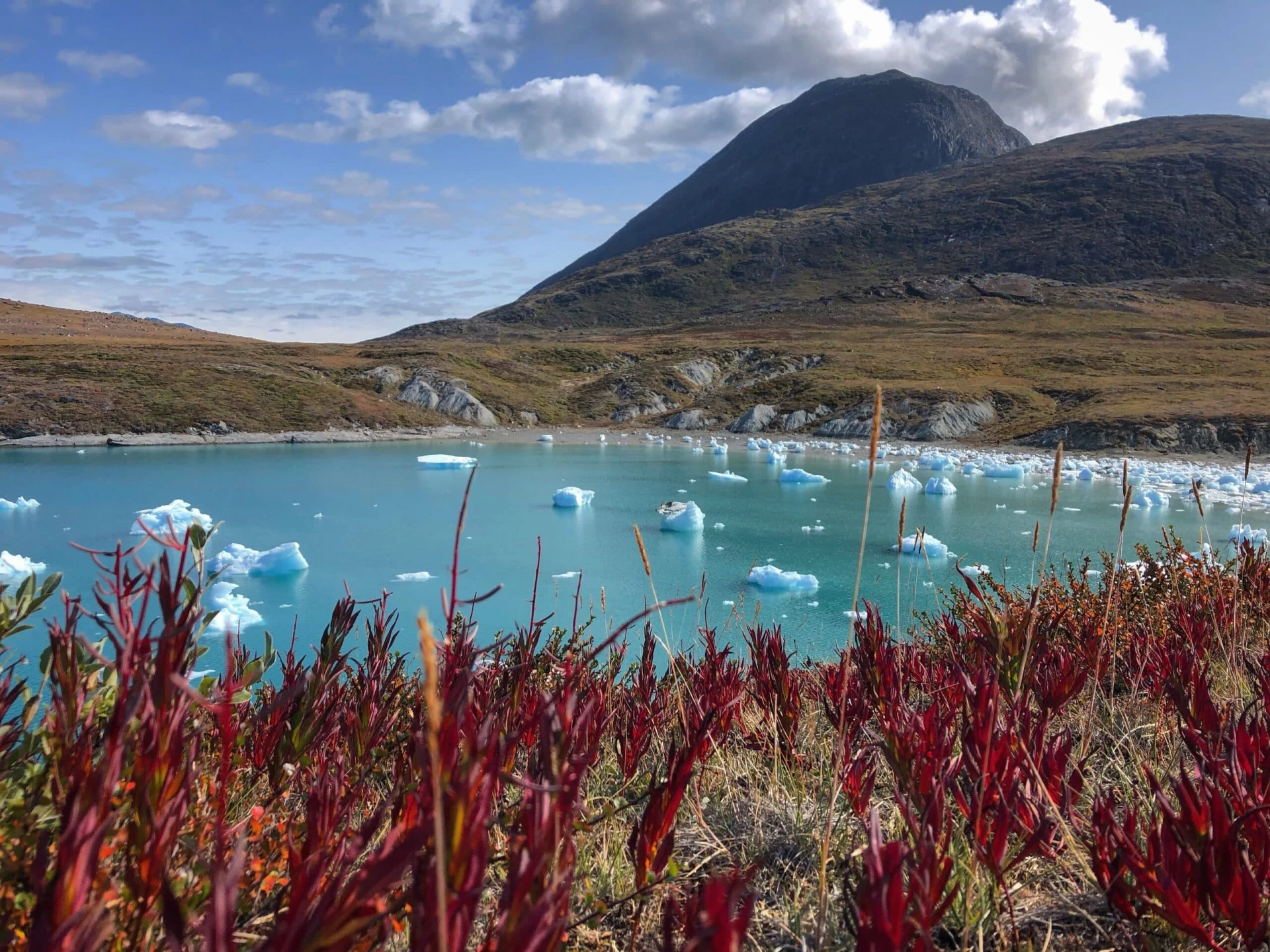 Colorful trip with icebergs in Kapisillit!
Time to sail into Nuuk Nuuk Fjord and see the Icefjord
Every time I read something about "colourful Nuuk", I used to think about the picturesque city, the color of the houses and buildings, but I never thought there could be so much color in the nature. I took a tour to Kapisillit, and first we sailed into Nuuk fiord for nearly 2 hours.
Our Greenlandic guide shared her knowledge about the fjord, the Red mountain, her childhood in West Greenland and also her hobbies, while the captain was pointing where we were sailing by, the depth of the sea and the fish they found in that area.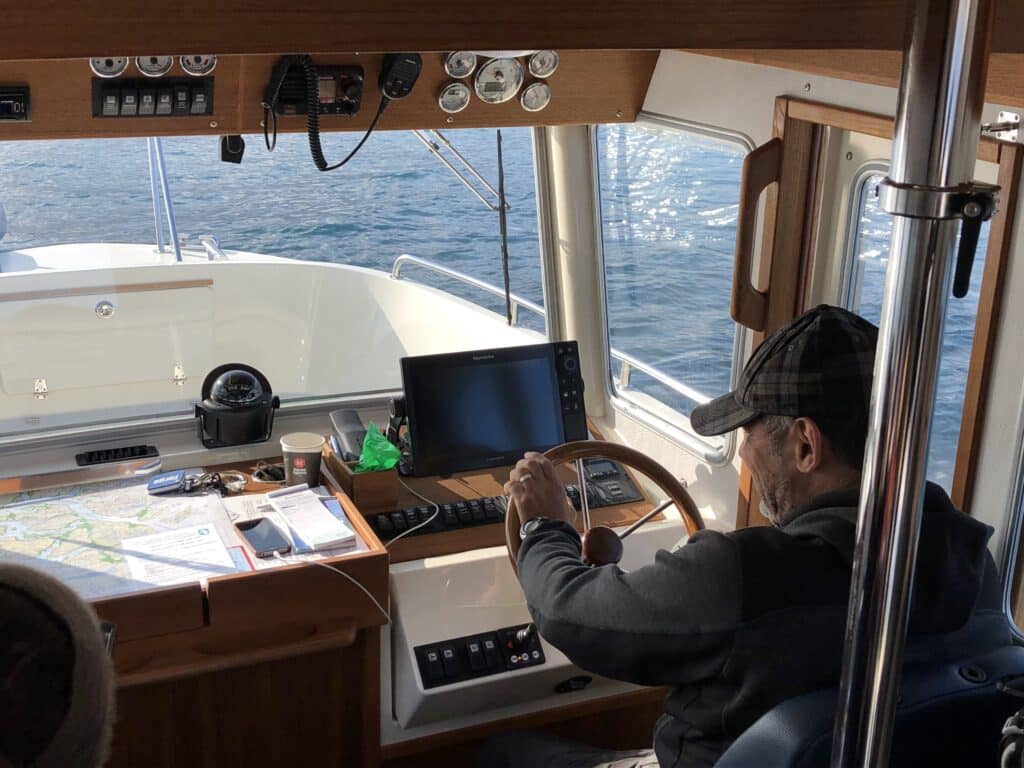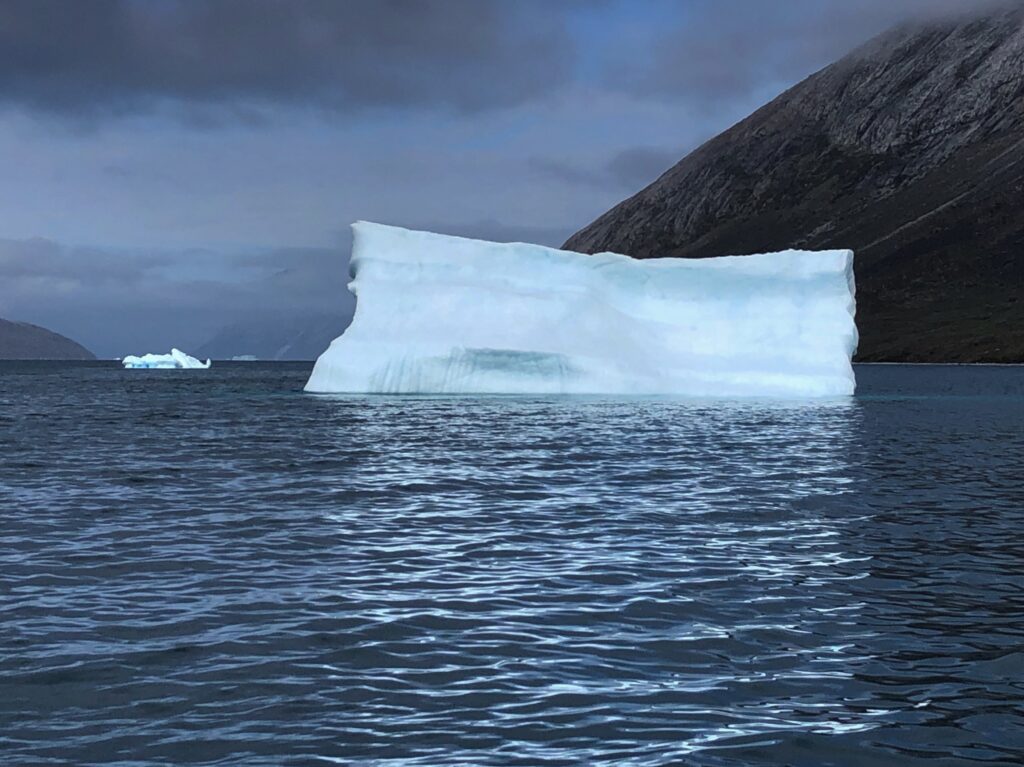 Hiking!
Once we disembarked, we took an almost flat hike towards the ice-fiord, and picking crowberries and wild blue berries on our way to the wonderful paradise. The autumn is around the corner, so we found beautiful shapes of dark red, orange, and green all over the field, as well as some small lakes and grass cotton.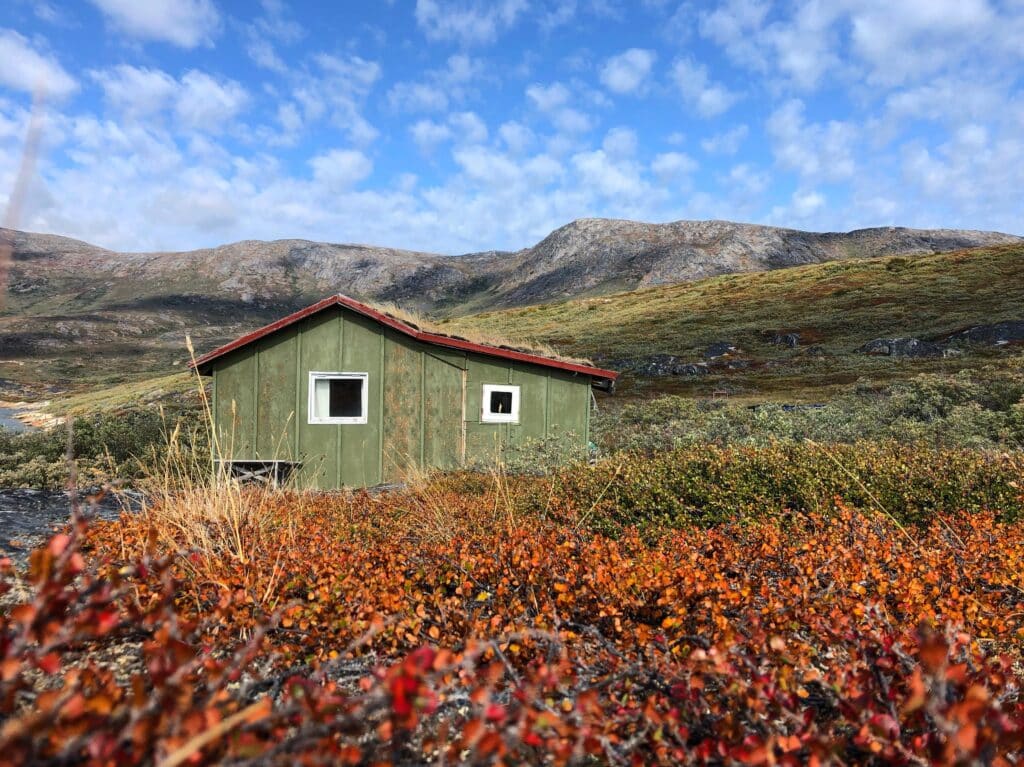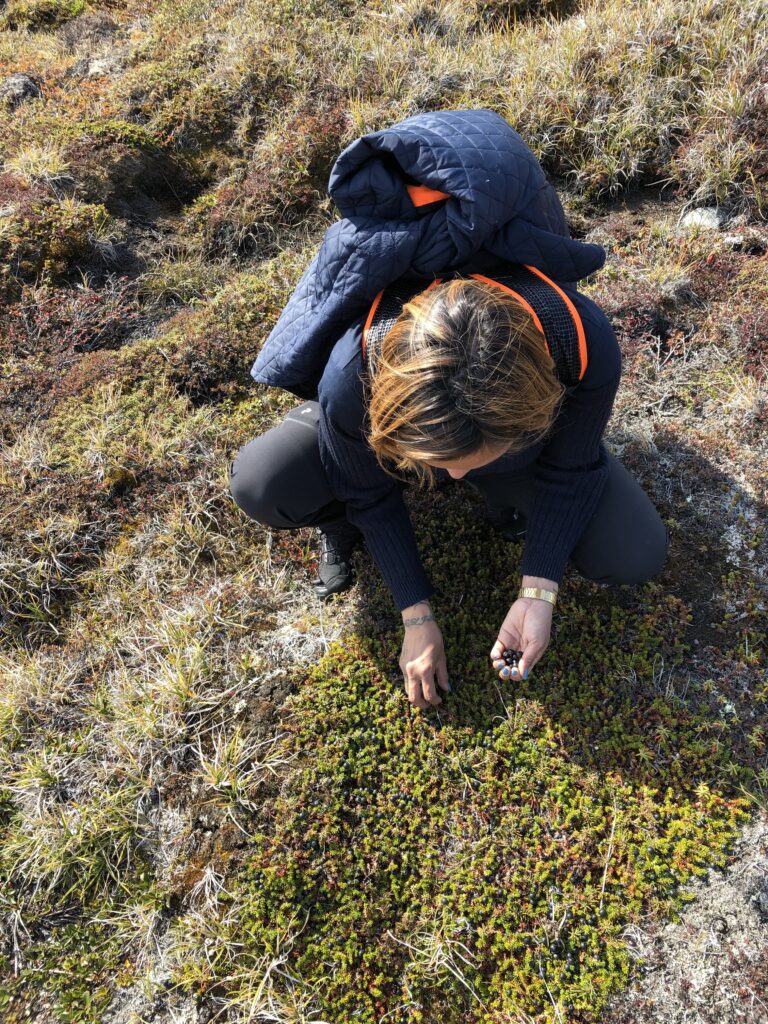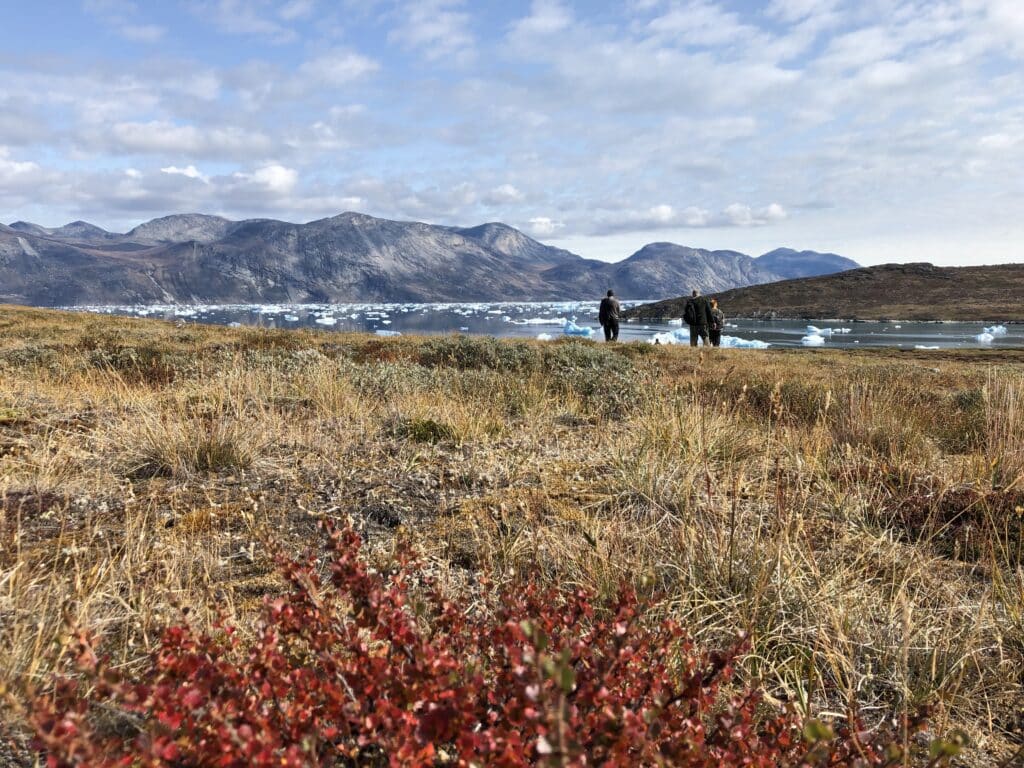 When we finally got to the beach, all of us were marveled about the stunning vies we had in front of us. Huge icebergs floating in the fiord, some smaller icebergs laying on the beach, and the sound of many of them cracking and flipping constantly.
Lunch in paradise
Our guide offered lunch at the beach, tasty baguettes, coffee, tea and water. It was not only delicious but delightful to enjoy food, nice and interesting talks, as well as a mesmerizing pool of icebergs coloring the sea on turquoise tones; a fascinating contrast with the autumn colors of the grass and flowers!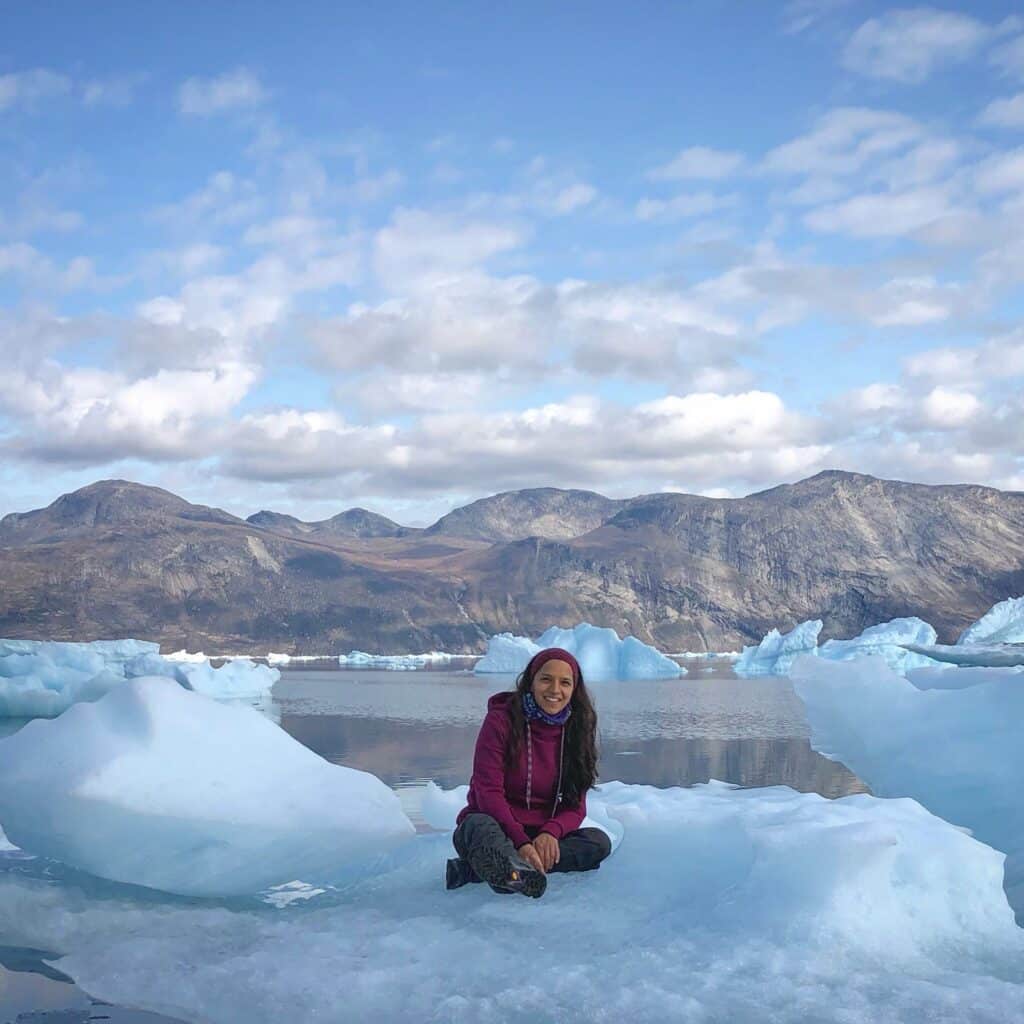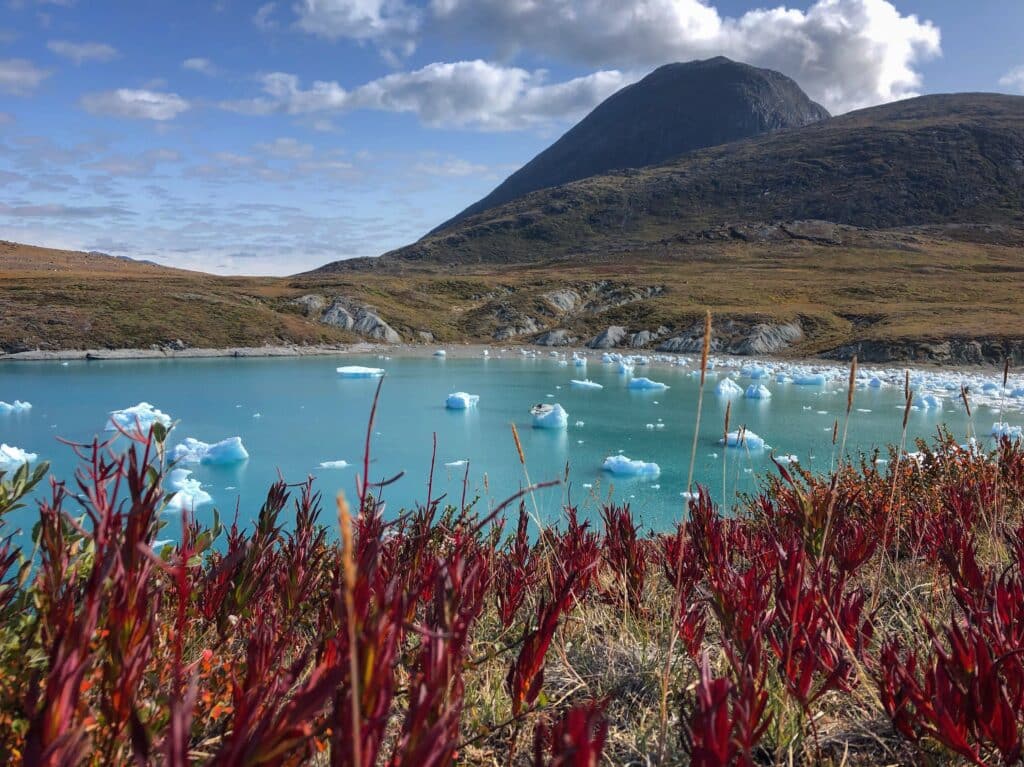 We took a walk along the beach and found some sheep calling their herd. Never expected to find sheep next to the beach (even when I knew there is a sheep farm on the opposite side of the fiord) and of course this made it even funnier! They were not shy at all so we managed to take pictures with our phones.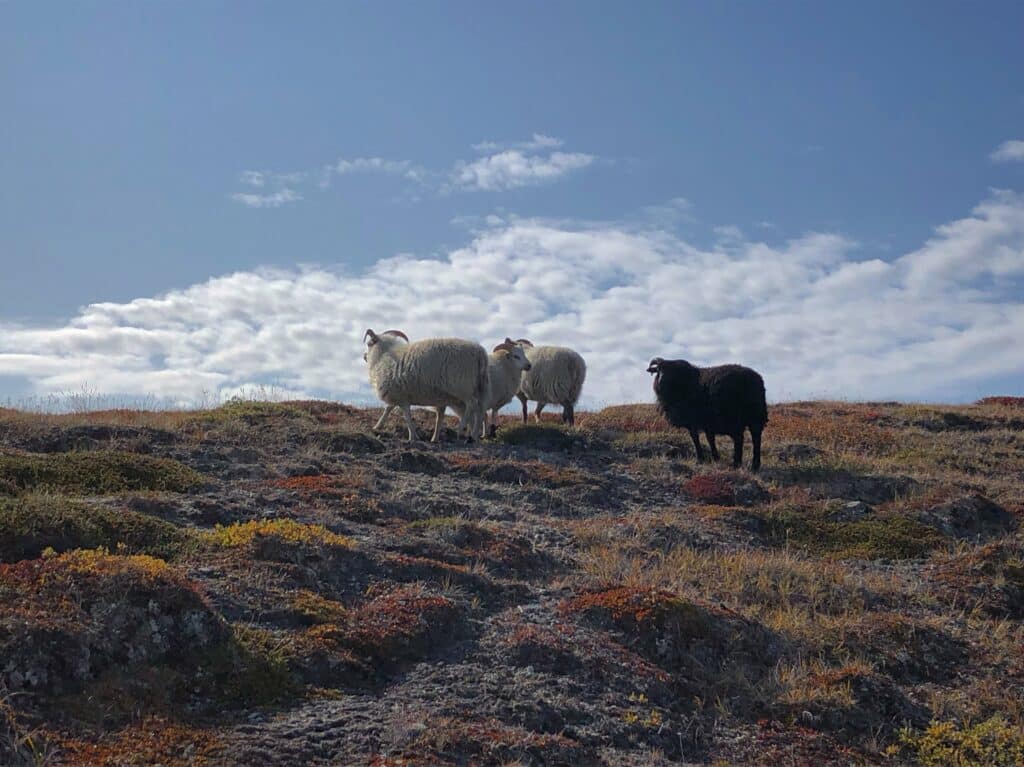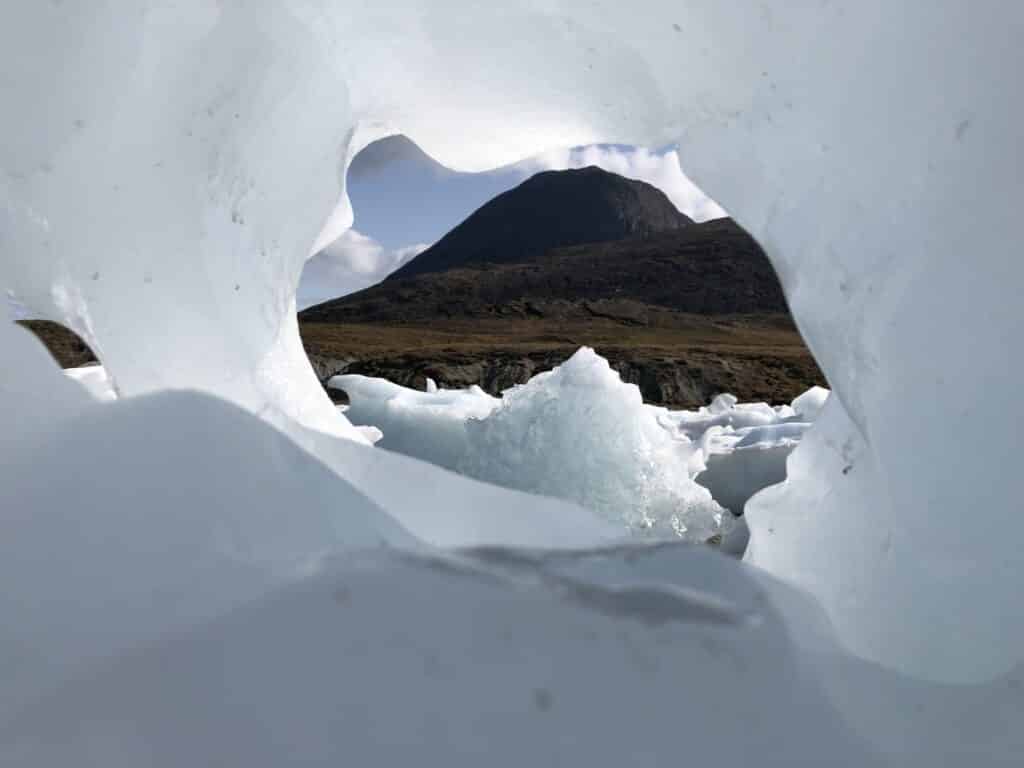 After that we headed back to the boat, sailing towards Kapisillit town. Its population is around 60 people and we had a very nice walk in town, where we saw a church and very picturesque houses all over the hill. Locals say there is not enough ice in the fiord due to climate change, but it was my first time in Kapisillit and I had a wonderful day trip, including the guests, our smiley captain and a charming and experienced guide who also provided survival suits in order to enjoy the trip out from the cabin.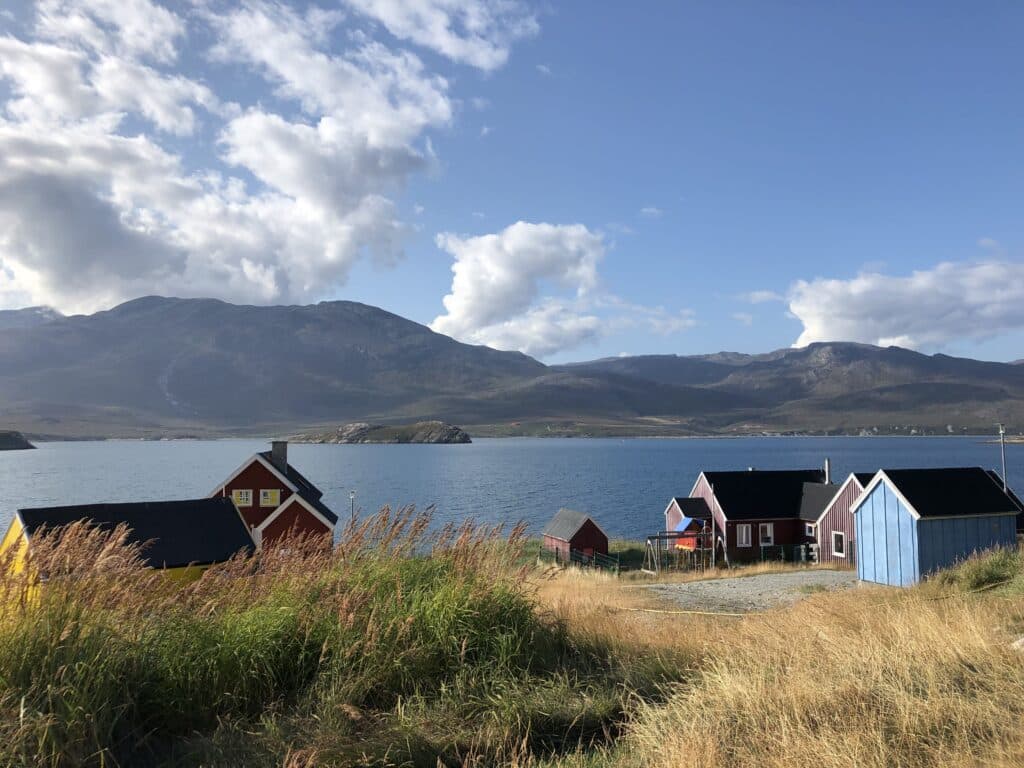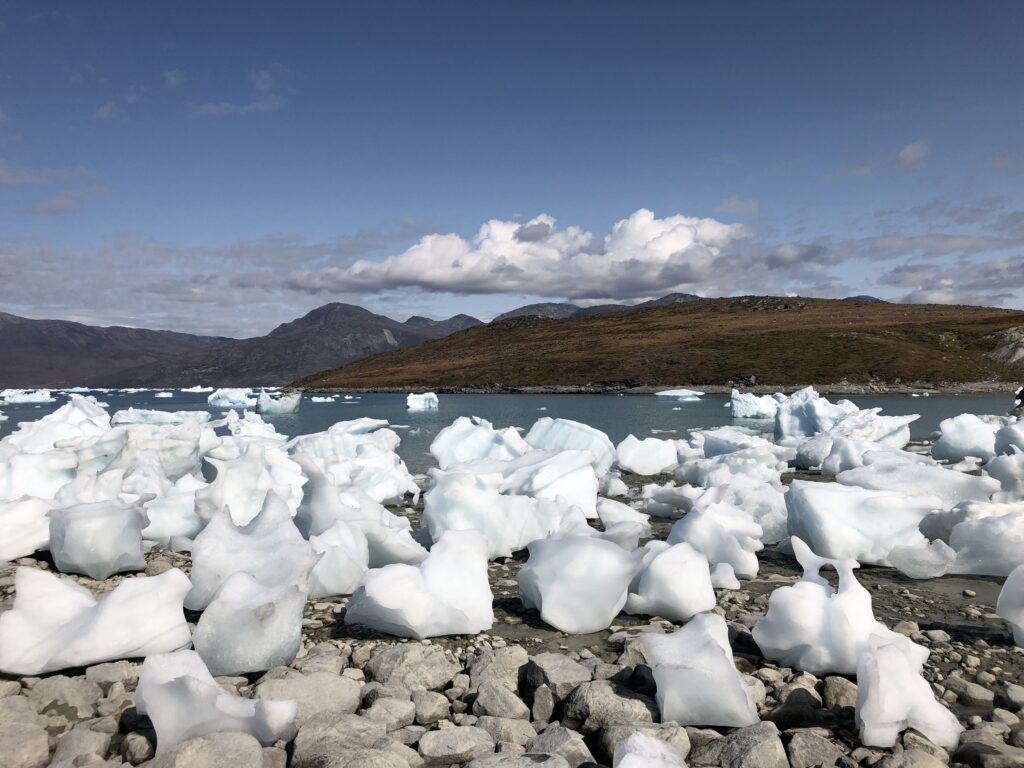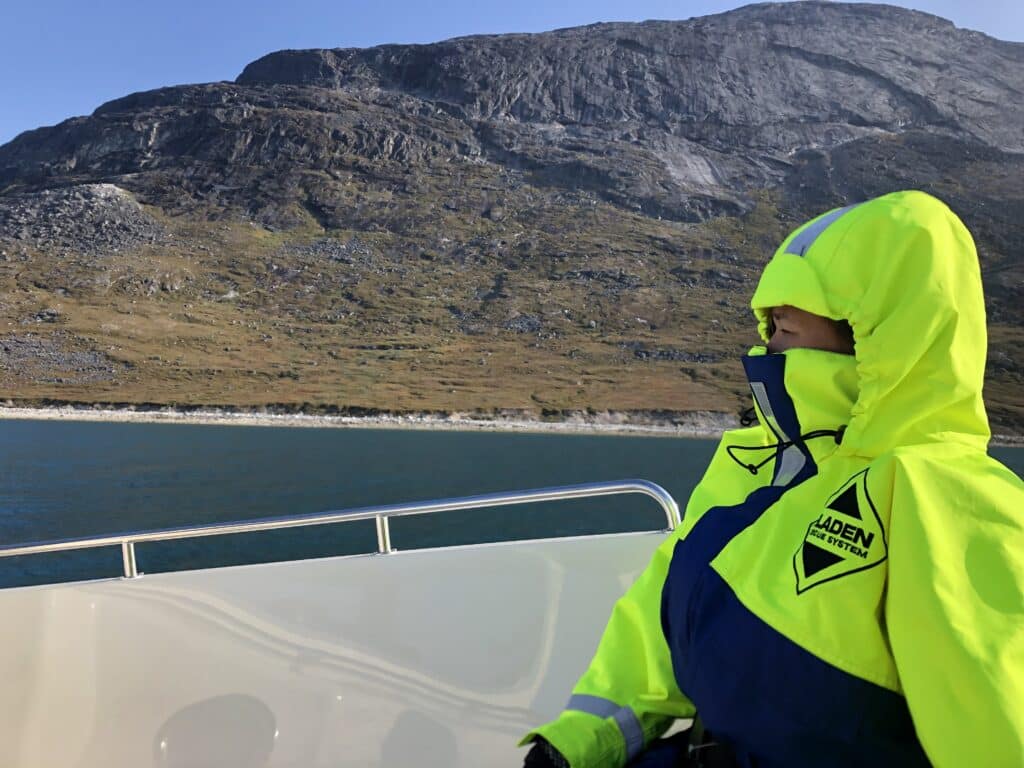 Here is my short video of this beautiful paradise!
Other interesting travel blogs