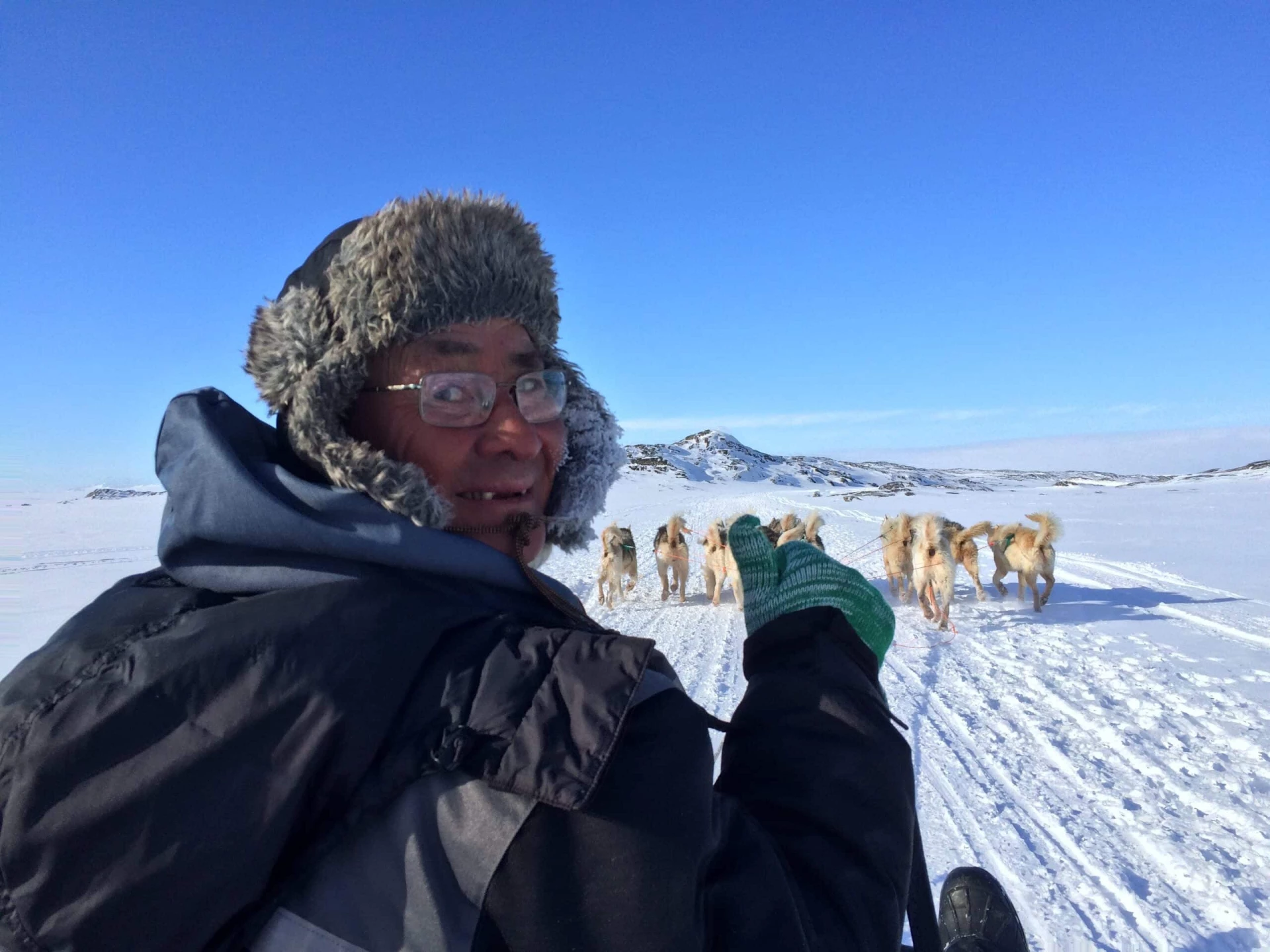 Mushing with the big cool friends
A dogsledding tour is something you must experience when you are spending your winter holidays in the arctic. I've been mushing in Scandinavia and Alaska, and I confess Greenland is not only different but very unique.
Going dogsledding
It was quite early in the morning and the temperature was below -20ºC, surprisingly the sun was shining but not warming up at all. As usual I got dressed as an onion, with at least three layers of clothes, which honestly will never be as warm as the cute sealskin anorak and the sexy and baggy sealskin trousers.
The guide picked us up in the center of Ilulissat, and once the guests dressed up with these extra stuff, we started our walk towards the inuit mushers. Their sleds are pulled by a strong team of furry, big and fast dogs.
The guide introduced me to the musher, he does not speak english, only kalaallisut (greenlandic language) and danish. I speak english and I am learning norwegian, and it was absolutely not necessary to mention that I do also speak spanish; so, yes… we had a fantastic conversation full of monosyllables, short smiles, broad smiles, laughter and thumbs up!
There were a few couples ready for the ride, but since I am always traveling alone, plus I'm short and not so heavy, the sled headed the group of sleds.
Wooohooo, all of a sudden our team was speeding up, and when the terrain was bumpy, I was almost levitating and yes, we all had a lot of fun, thumbs up, no mexicans were harmed in the making of this tour.
Later we had a break, and the inuit mushers shared biscuits and coffee with us, while the dogs had a wee nap. On our way back, we were the last team, but then I gladly had the chance to take different pictures and enjoy the ride, the place and the day.
Broad smiles and thumbs up in spanish and kalaallisut mean the same!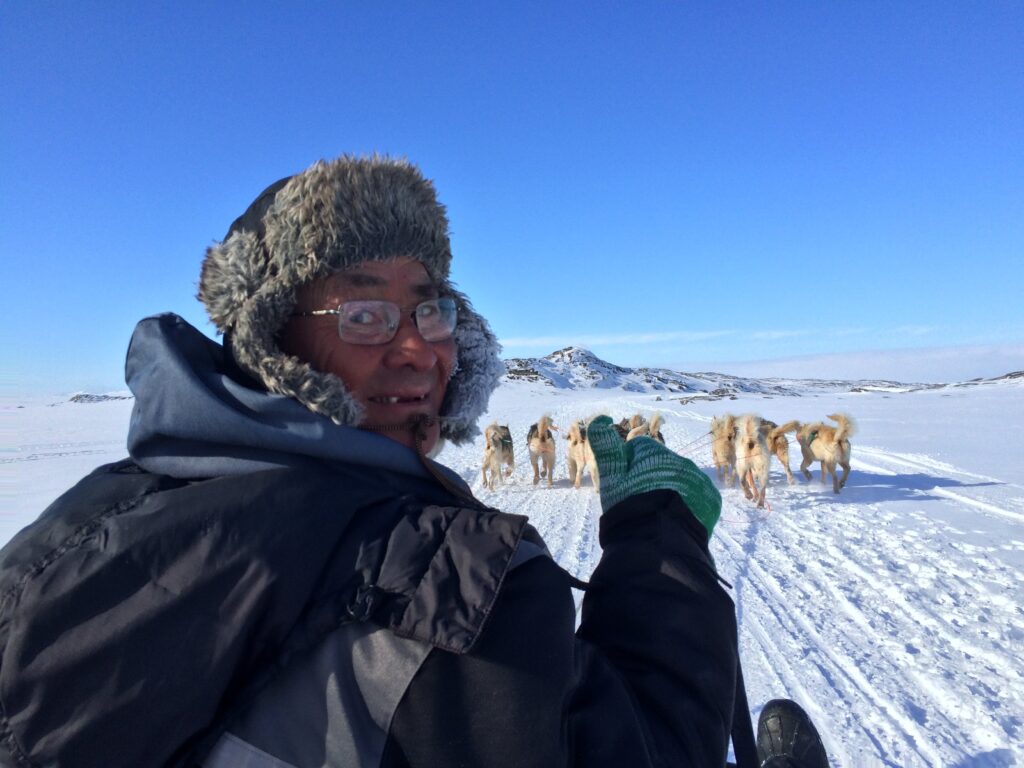 Follow @GuidetoGreenland on Instagram for more pictures form Greenland
Other interesting travel blogs