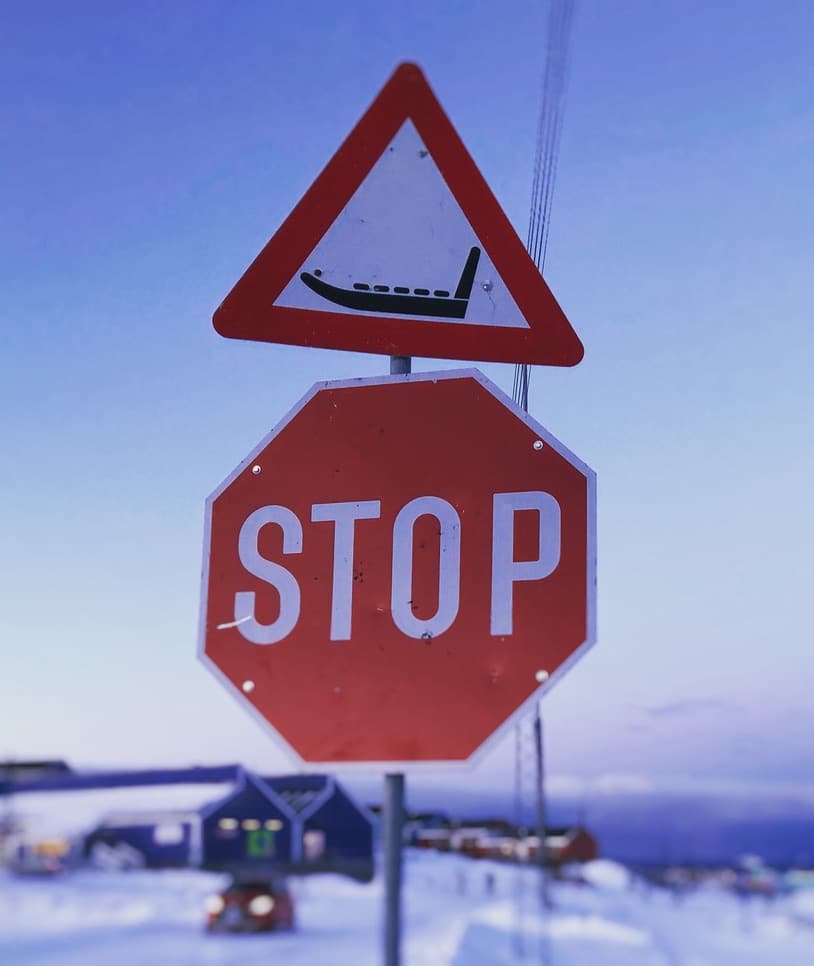 Dogsledding in Greenland
Vacation in summer and work during vinter
Dogs ready for a sledge tour during the few hours of light. During winter the sun does not rise for several months in the north part of greenland and during summer the sun does not set for months. That means a lot of sleep in the winter and a lot of outdoor activity during summer. 
But for the dogs it´s a lot of work and activity during the vinter and vacation during summer.
Don't feed the dogs and keep your distance
It's not legal for the dogs to run free when they are more than 6 months old, and they must be in a chain, but the little puppies run around and greet everyone who comes around. If you are visiting a dog sled town, do not feed the puppies and only touch them if they come to you and keep their distance from the big ones.
The dog border
The polar circle is also the "dog border" in Greenland. South of this latitude we have what we call "danish dogs", which can be any breed of dog except the Greenlandic Sled dog. Above this line, you can only have a Greenlandic Sled dog. This strict border is made to keep our Greenlandic dog a race pure.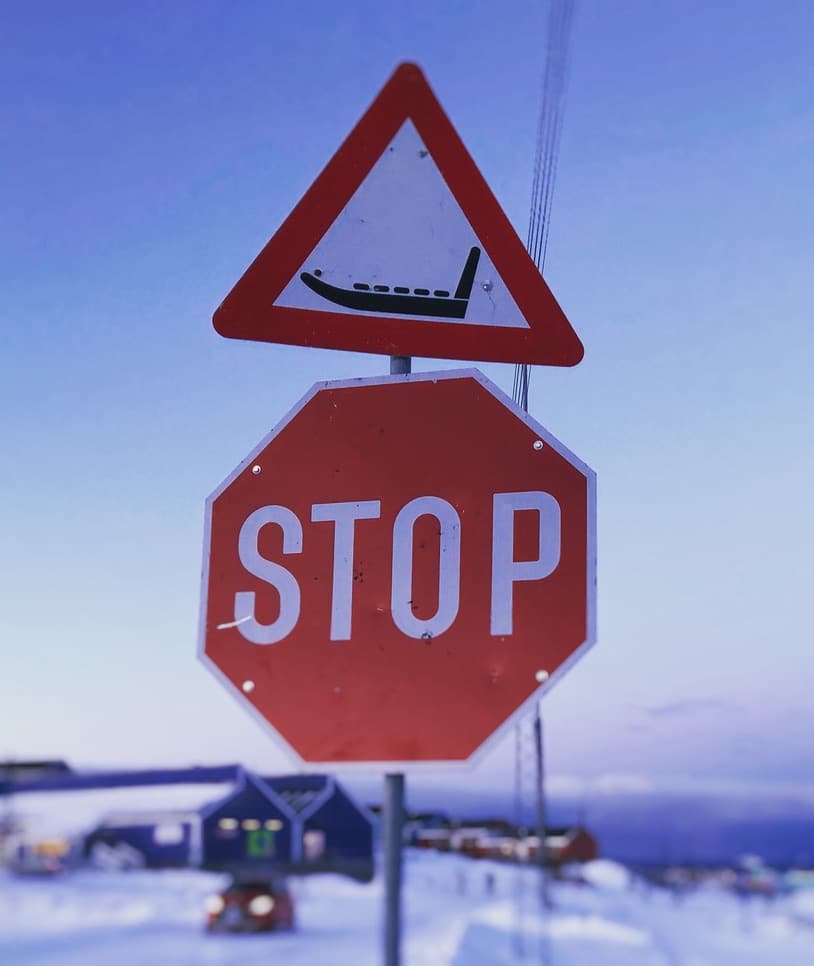 A car has to stop for a sled, because it is a lot easier to stop a car than 20 dogs 😉
Many families still have a sled, and some fishermen still use the dog sled to go out and fish in the winter, but for the last many years the sea does not freeze properly, so the fishermen have gotten rid of their dogs and go out and fishing by boat all year round. So due to climate change, the number of dogs is declining.
Most of the greenlandic towns and villages has a harbor like this! So many boats and the inhabitants priorities a boat before a car, because of the fishing but also because a boat is the transportation veachle between towns and villages, because we don't have any roads connecting between them.
Other interesting travel blogs