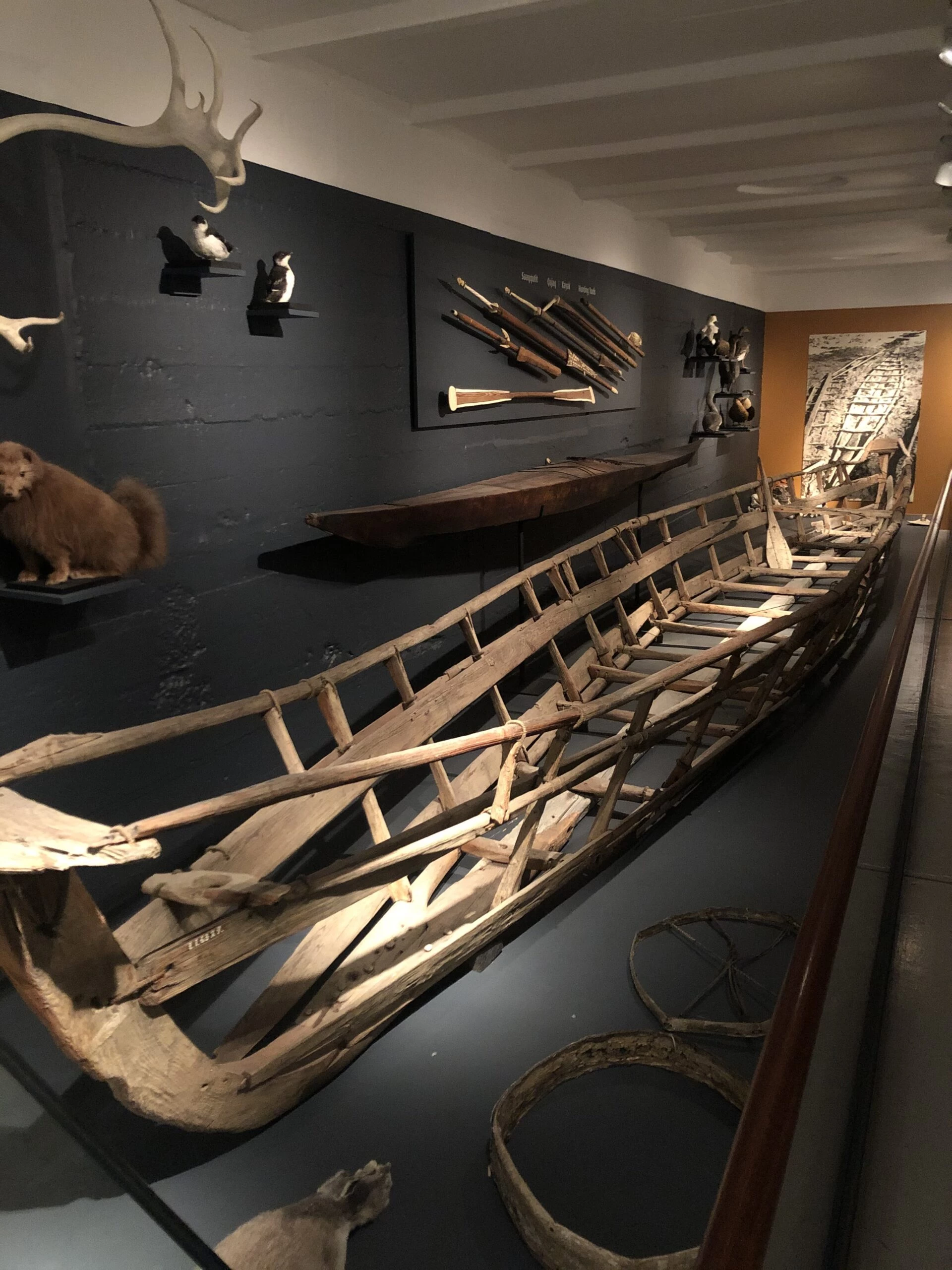 Greenland National Museum & Archives
Greenland National Museum & Archives
At long last we are settled here in Nuuk, and the last day of this weekend is spent on a visit to Greenland National Museum & Archives.
Greenland National Museum & Archives is located near the water by the old colonial harbour. In the reception we are welcomed by two friendly and welcoming young, greenlandic men. They hand us a map of the museum and briefly explain to us how to navigate through the main attractions in the museum.
The Old Greenland
Greenland National Museum & Archives gives a unique historical insight into how Greenland and Greenlanders have evolved throughout the last 4.500 years.
A quite special part of their exhibition is the old umiaq (an umiaq is an old, inuit means of transport). The large umiaq displayed at the museum was taken out of service back in 1966 and has since then become a part of the permanent exhibition of means of transport.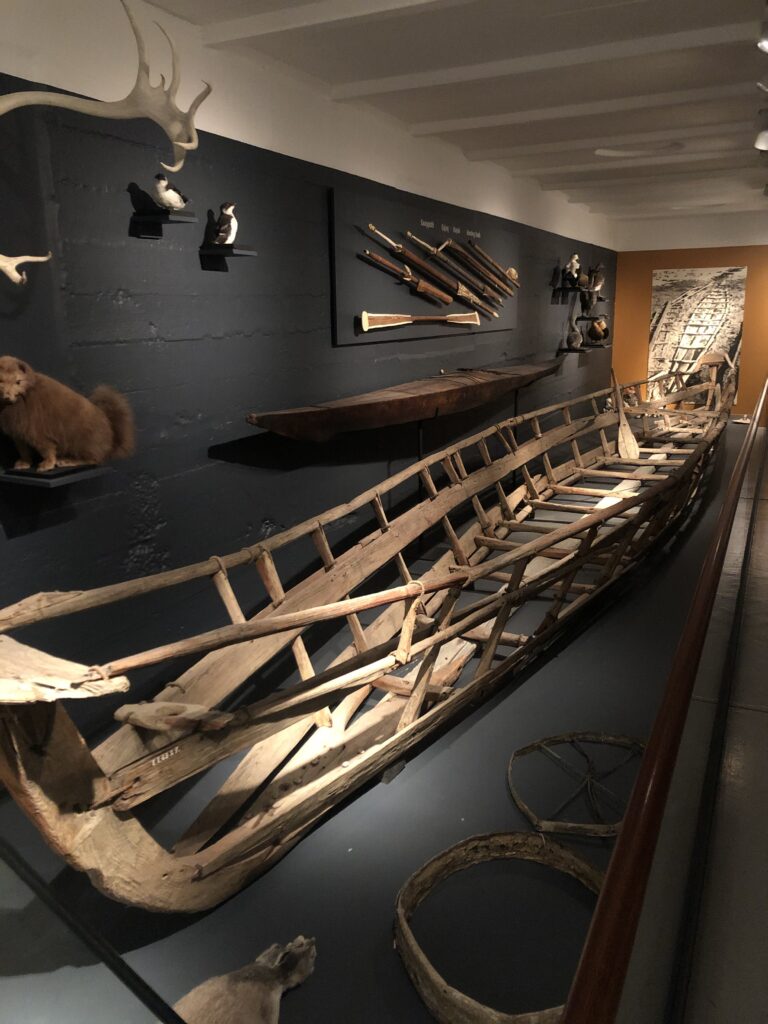 Another thing that we both have been looking forward to is seeing the old Greenlandic garments.
The museum has several well-preserved garments from different settlements throughout time. Amongst others, we are able to see garbs made from both seal, muskox, and polar bear. Especially the garbs made from polar bear are a rarity for us!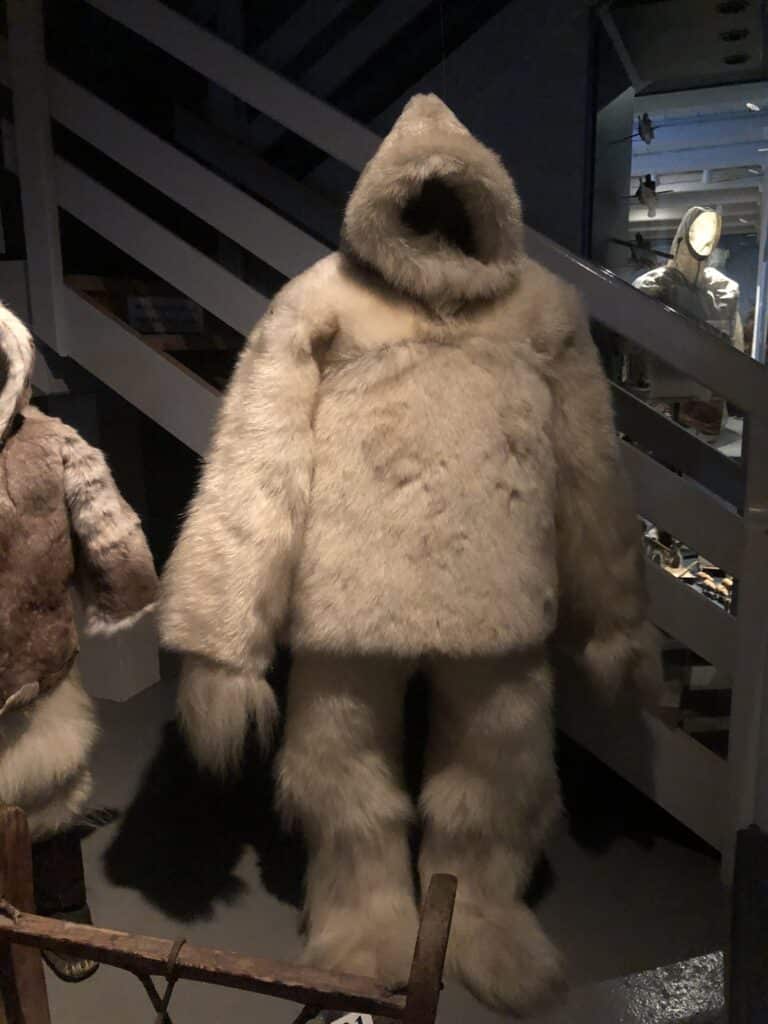 The newer Greenland
During our visit, we are taken through one of the permanent exhibitions on the newer Greenland.
From a traditional hunting society, we move on to a more modern society with phones and radios being part of the small, Greenlandic households. In this exhibition we are introduced to the development in the Greenlandic national conscience as a result of the development in the school system, the political history, means of transportation and more.
A very exciting part of Greenlandic history that we didn't know about!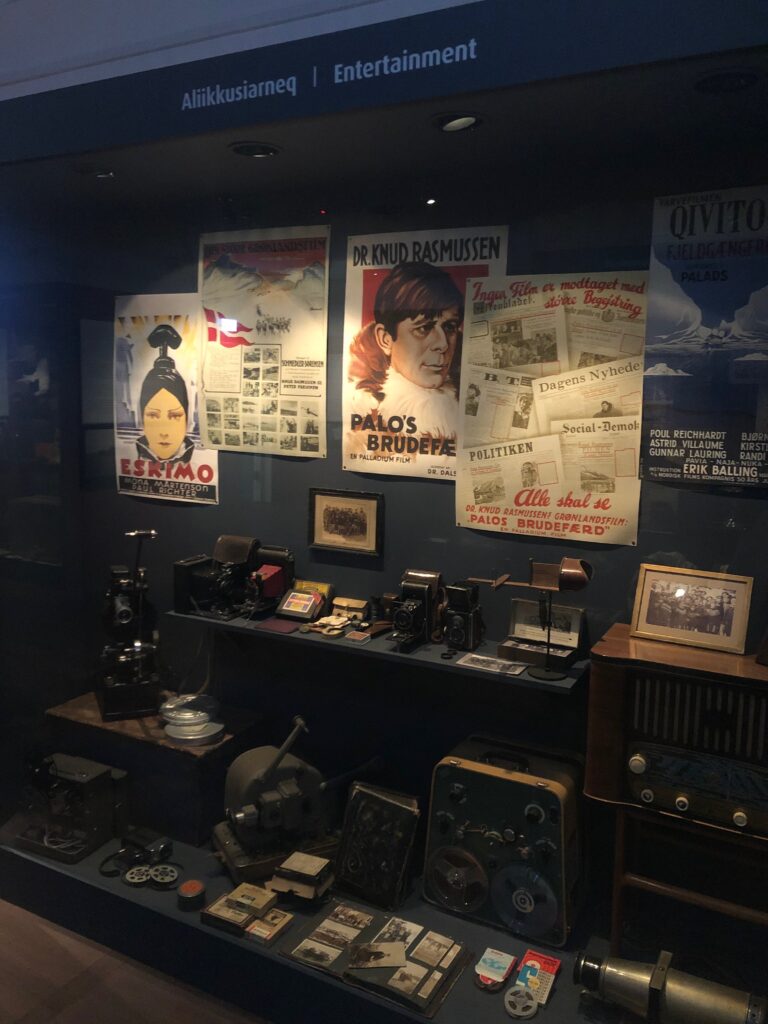 Another big thing that we both have been looking forward to was seeing the Greenlandic national costumes. We are able to get close and get the opportunity to see the fantastically beautiful detailing that without a doubt took many hours to make.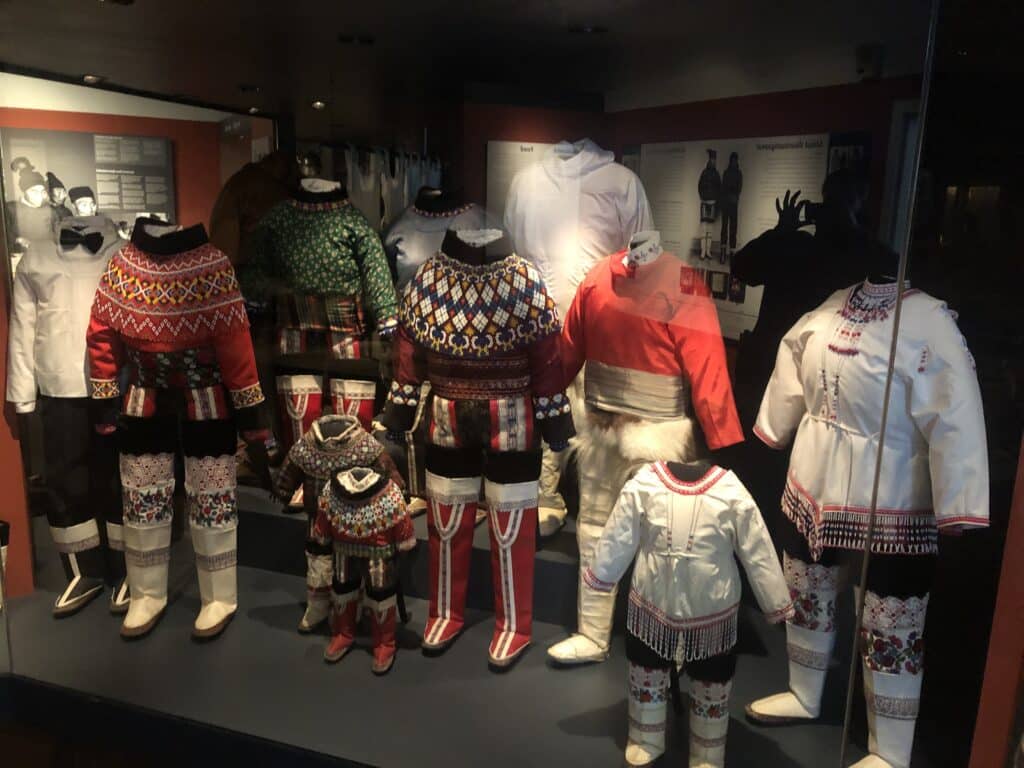 After having spent a couple of hours at the museum, we say goodbye and head back out into the cold.
Greenland National Museum & Archives is definitely worth a visit, if you pass Nuuk on your trip to Greenland. It offers an amazing insight into the country, in which you have landed. It's offers great and interesting exhibitions for both culture lovers and those who merely want a glimpse of the history of Greenland.
Other interesting travel blogs