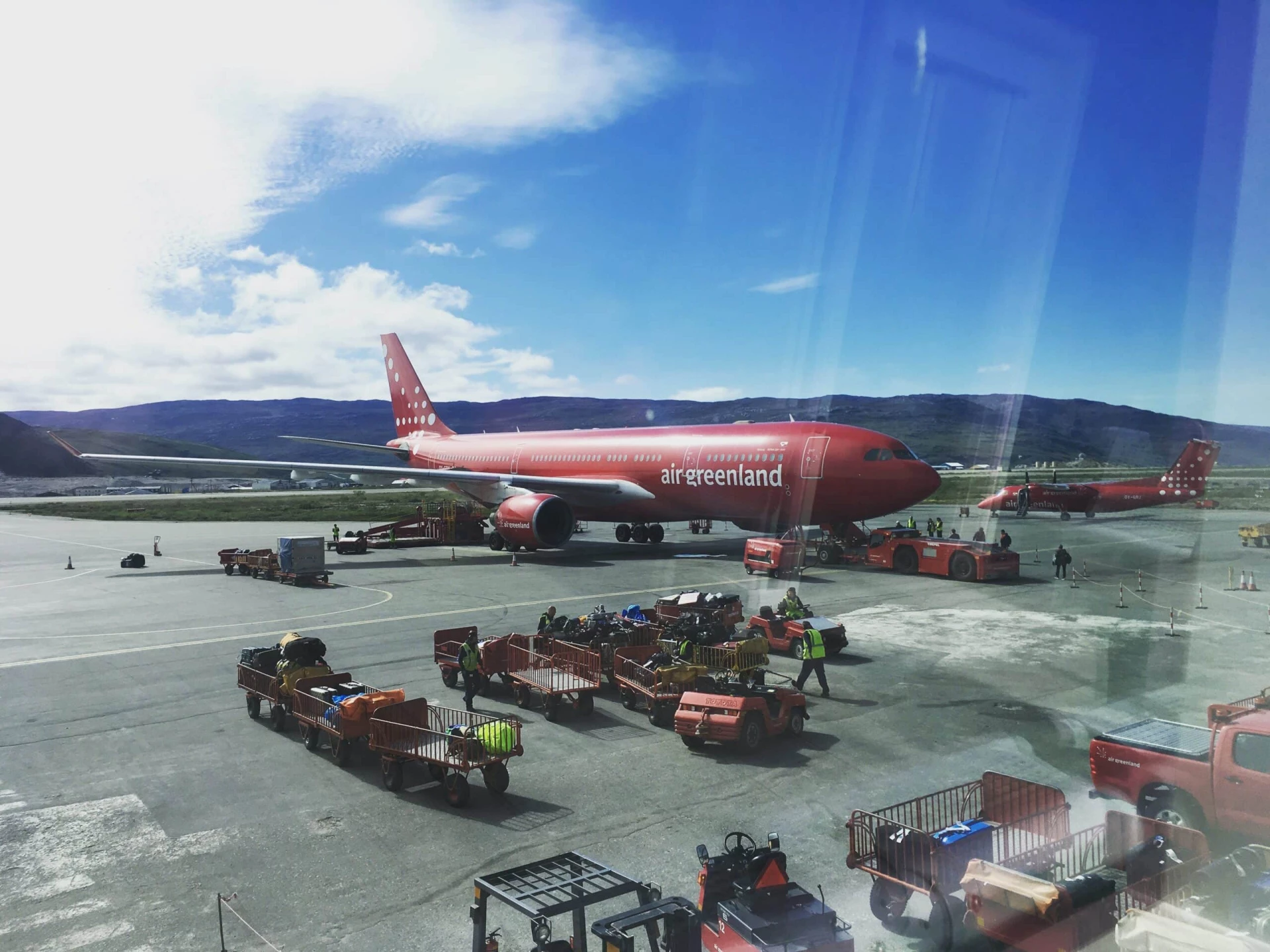 All my bags are packed, I'm ready to go…
The plane takes off… whoa so fast! Copenhagen disappears underneath me, my gosh is it always this bright above the clouds. I'm flying, the most exhilarating feeling, and all of a sudden, all those "Where to go? What to see? What will the weather be like? Which awesome gear should I bring? Where is my camera? Will my luggage be to heavy?…" Bla bla bla kind of thoughts spinning around in my head vanishes at once. Planning a trip is great. Going, actually going on the trip is flipping awesome!!!
Au revoir to you, planning maniac brain and bonjour fun times and adventure!
It's absolutely liberating, FINALLY the trip has begun!
A trip from Aarhus, Denmark to Sisimiut, Greenland.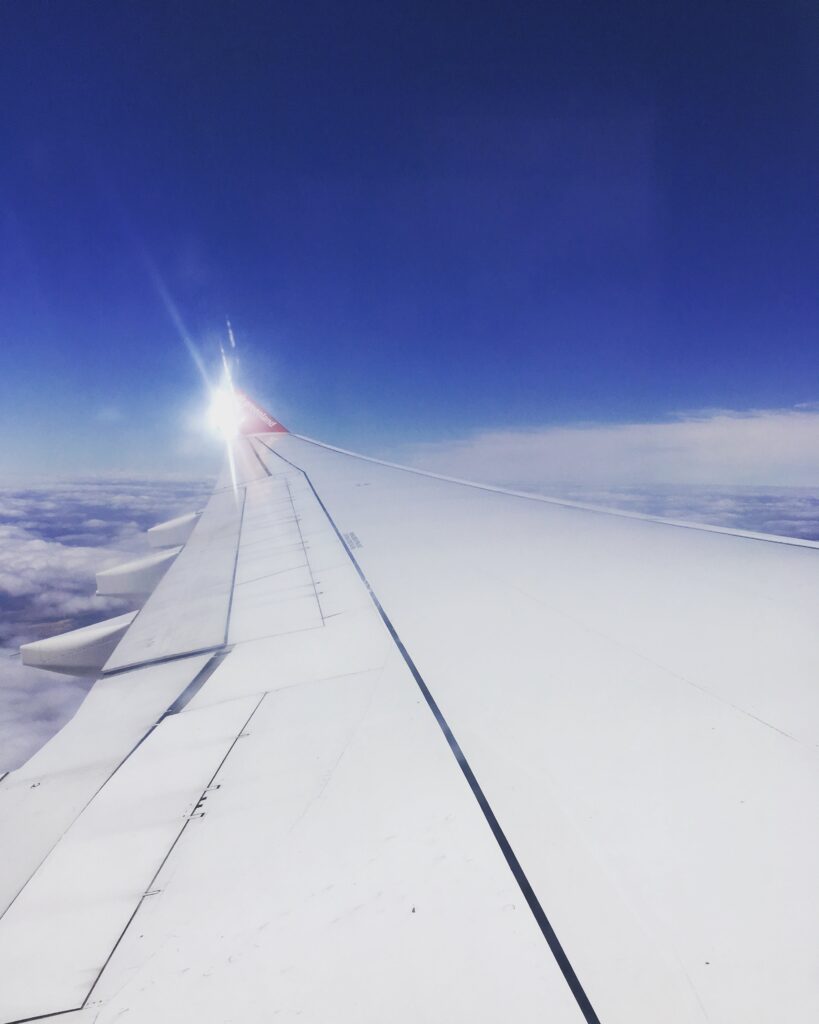 When you fly to Greenland from Denmark with Air Greenland your flight reaches the greenlandic east-coast about an hour before landing in Kangerlussuaq. This means, that the last hour of your flight is with the most amazing views.

All of a sudden the views of fluffy clouds changes, you see blue water, enormous icebergs and the edge og the icecap. It is absolutely stunning and to me this is the first time you truly realize what a unique place on earth you are about to visit.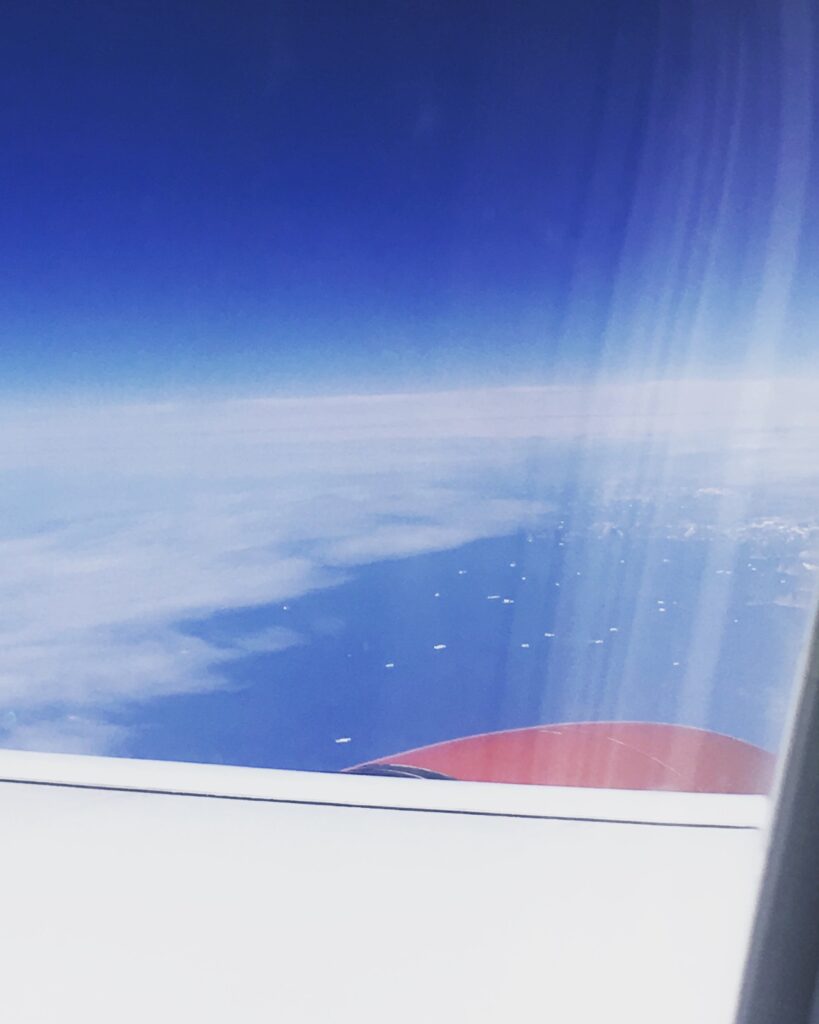 The view keeps changing, making this flight so special. So when you fly to Greenland, don't nap to hard on the plane or you will miss this.
Once I've reached Kangerlussuaq the biggest challenge for me is always to focus on not missing the flight to Sisimiut, cuz really I just want to storm out and into the greenlandic nature and start exploring. IT'S! SO! BEAUTIFUL!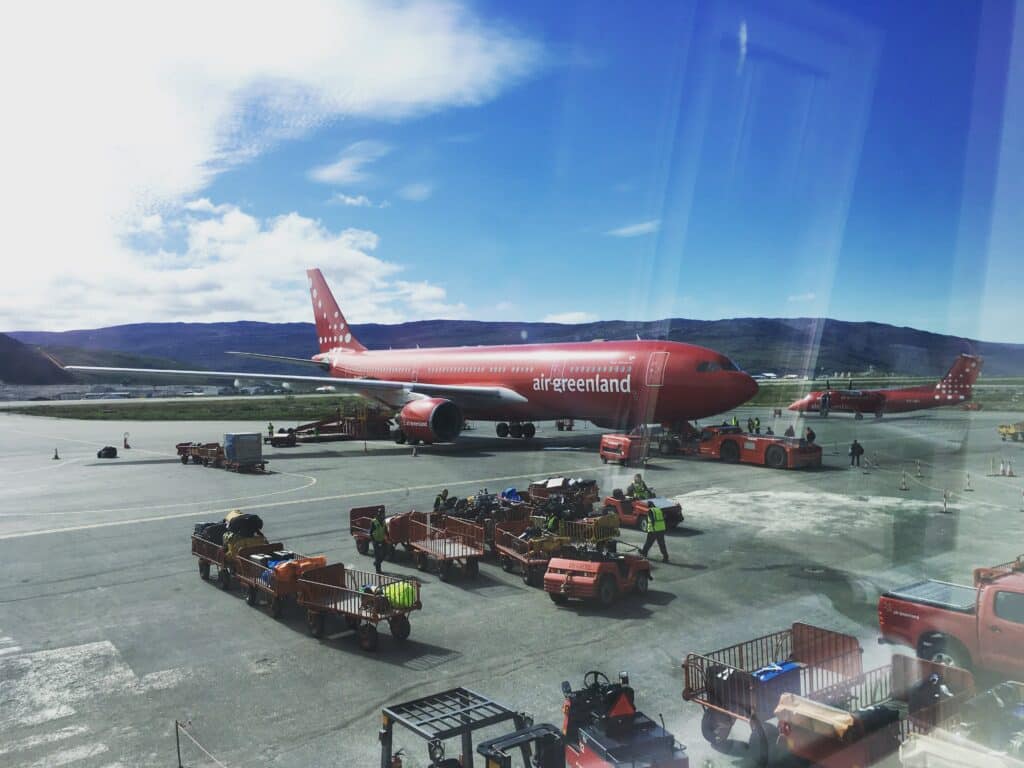 However, I managed to make it to the plane. The flight from Kangerlussuaq to Sisimiut is approximately 25 min. and is one of the finest "sightseeing" experiences. As a matter a fact the inuit hunting grounds Aasivissuit – Nipisat between Kangerlussuag and Sisimiut has just been included in UNESCOs World Heritage list, making it the third place in Greenland on the list. Pretty cool huh?
However, flying to Sisimiut can be tricky and I imagine that only the very best pilots get to navigate in the Greenlandic sky. This pilot led the small Dash 8 plane through a heavy fog – it felt like we were inside a cloud for several minutes, it was probably just a few seconds.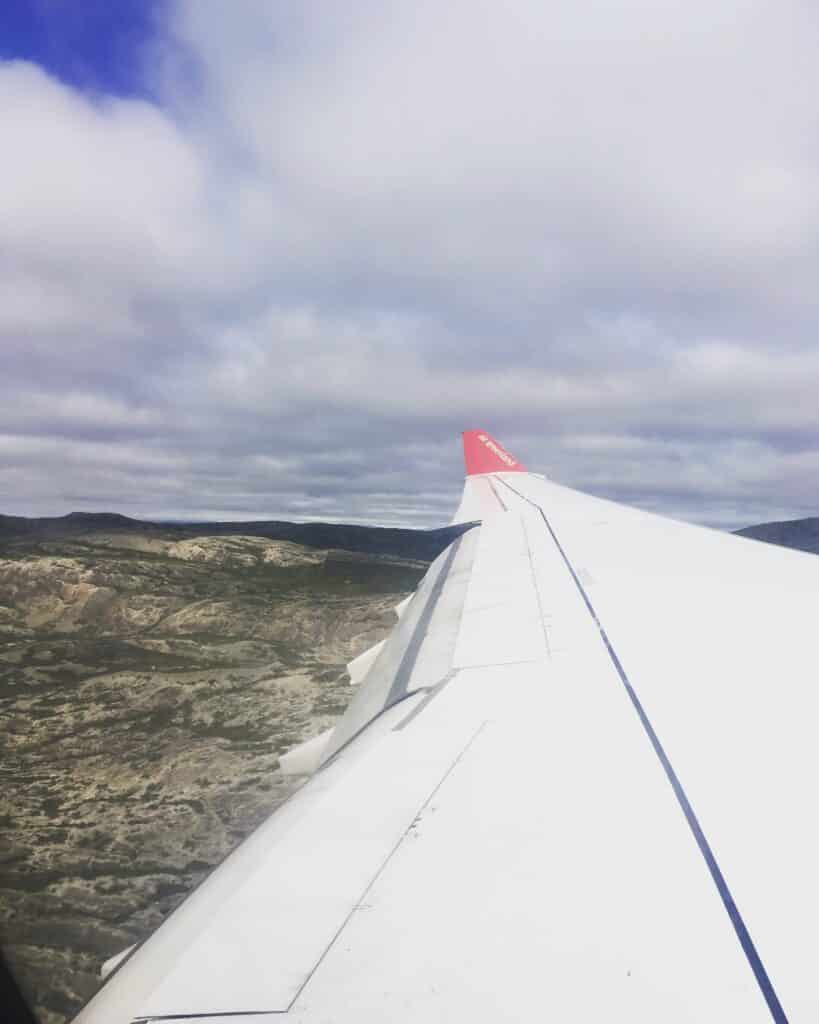 The pilot landed safely on the runway, and so, I have arrived in Sisimiut, so very ready to start exploring and enjoying this stunning place on earth.
Come come, you won't regret it 🙂
/C
Other interesting travel blogs