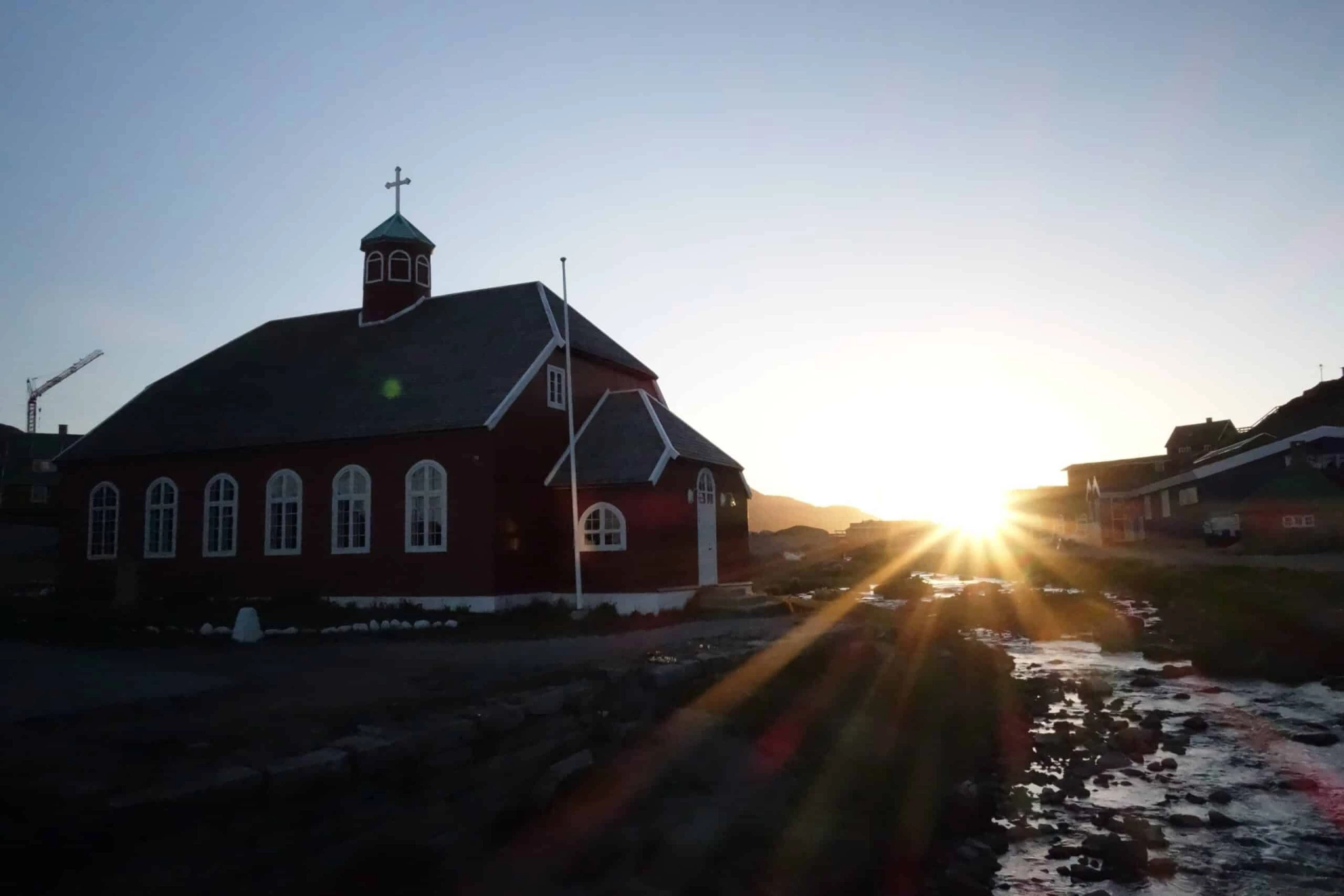 Qaqortoq, the biggest town in South Greenland
'Qaqortoq' means 'white' in Greenlandic.
South Greenland has more green fields and trees than any other places in Greenland, however ironically the name of this biggest town (population: 3,084 – Statistics Greenland 2017) in South Greenland is 'white'. Does Qaqortoq envy other towns in Greenland with a lot of snow and ice?
Qaqortoq has been my favorite town in the whole of Greenland since my first travel to Greenland in 2010. So far, I have visited nine towns/settlements in Greenland and still, Qaqortoq is my best. There are not only colorful houses like Lego on the hills towards the sea but also surreal sea fog. Everyday Qaqortoq shows different fantastic scenery.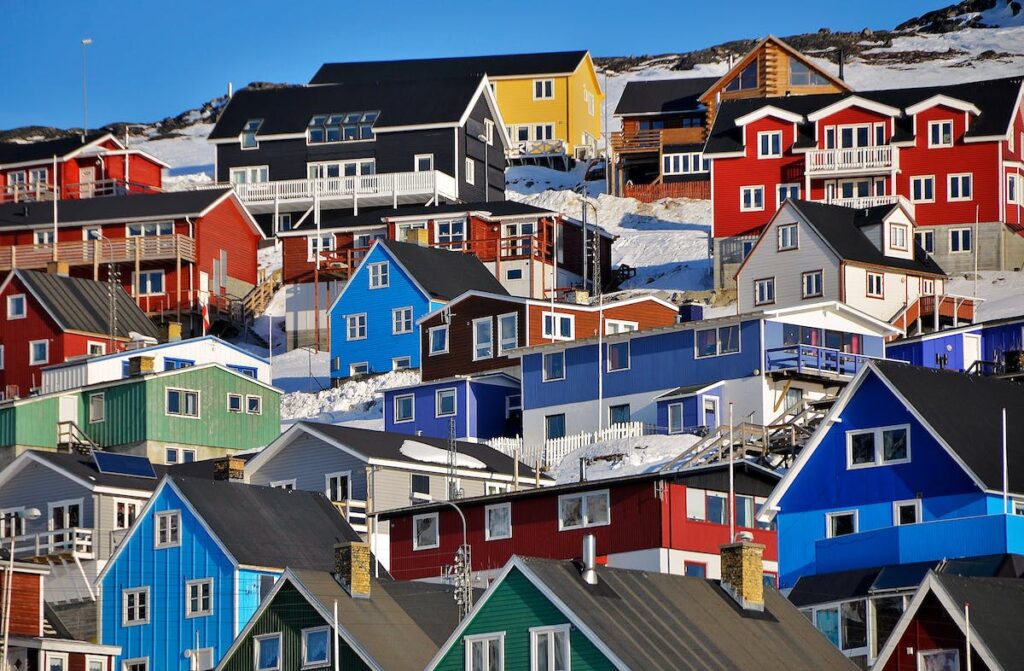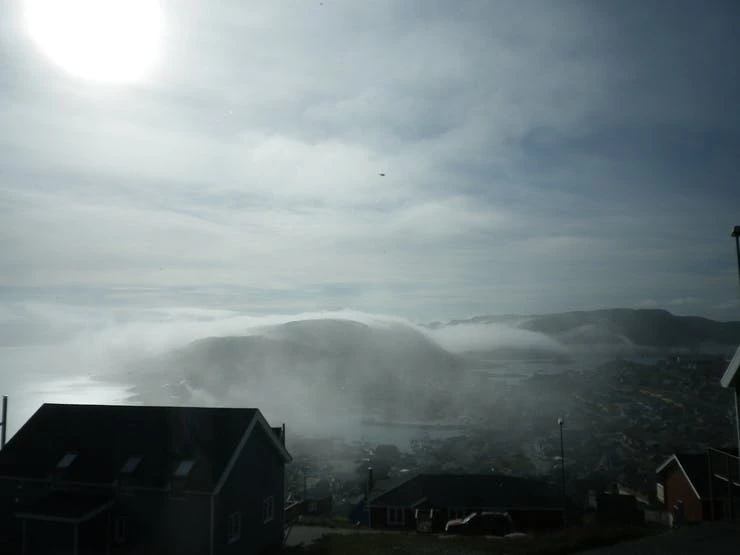 My travel style in my early 20's was walking around with my strong legs and seeing everything as much as I can, not to miss any small single things. Also, I used to go out hostel early in the morning and come back late evening. However, my trip to Greenland in my mid 20's was a turning point and it started from Greenland.
On my first trip to Qaqortoq which happened 7 years ago, I stayed at a local house for 3 days. However one of 3 days, I spent a whole day sitting by the window.
Someone might ask me how I could spend a day at home without going out while traveling! But, if you have ever visited Qaqortoq at least once, you would nod and agree with me.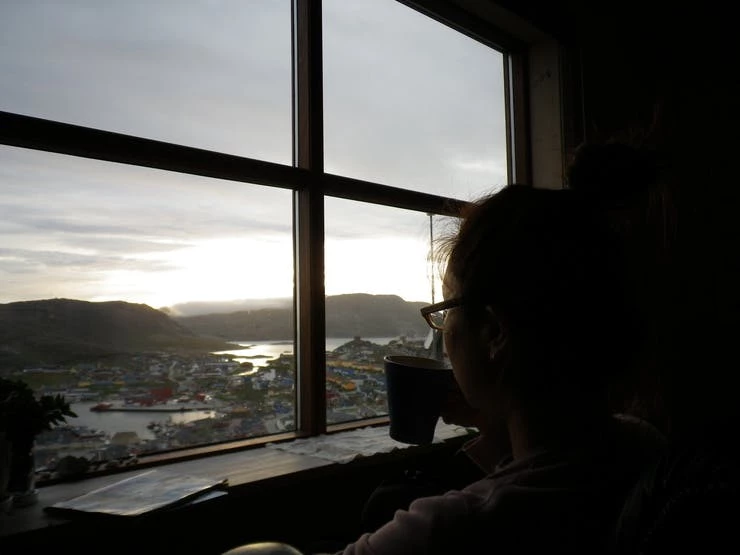 Most of the houses in Qaqortoq are located on the hills and those houses are towards the sea. Luckily the house where I stayed was on the top of the hill and it was just perfect to look down the whole town.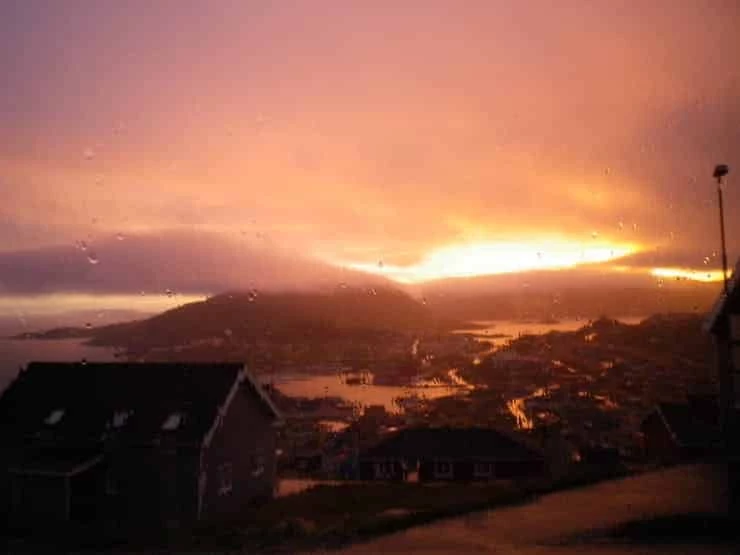 As a student, I couldn't afford to participate in tours by a tourism company so I used to walk around the town alone and enjoyed hiking. Therefore I couldn't visit Hvalsey Church, which remains with the last record of the Vikings in Greenland, and Uunartoq, the hot spring.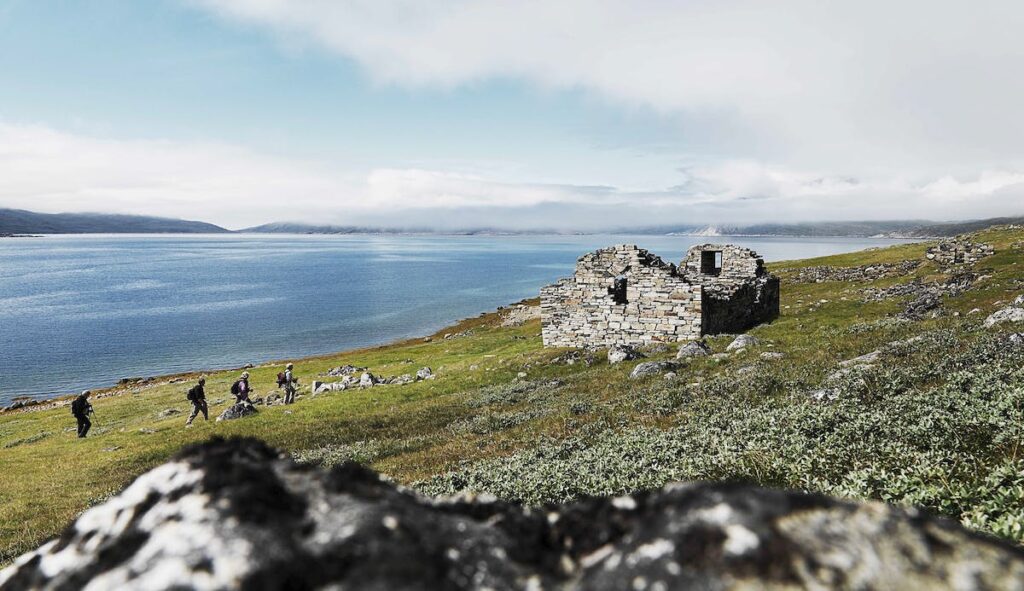 As an optimistic minded person myself, I made up my mind that, 'Alright, I will definitely visit Qaqortoq again to do things I haven't done yet!'. Since then, 7 years passed and I could have an opportunity to visit Qaqortoq again in 2017.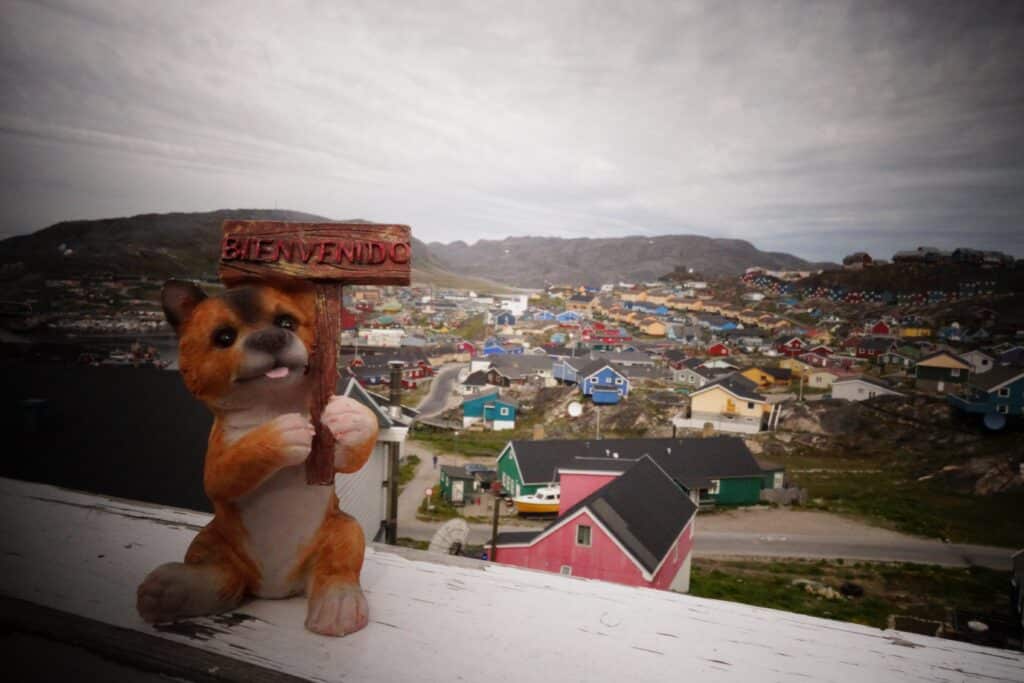 Qaqortoq was still a surreal Lego town as I remembered. Also, I stayed at a local person's house and could enjoy the beautiful view. However, I would've loved to do new things than just walking around the town. Finally, I made a plan to visit Uunartoq, the hot spring which I couldn't do last time.
From Qaqortoq to Uunartoq, it took around one hour by speed boat and it was a never easy trip due to the high waves. I had had a hard time because of seasickness however after getting off the boat, I realized that it was worthy of waiting and pain. The seasickness was disappeared as soon as I faced the hot spring surrounded by beautiful yellow flowers – buttercups with icebergs background.

Different from the blue lagoon in Iceland, hot springs in Greenland have not occurred from the activity of volcanoes. It comes from the friction of earth under Greenland. In fact, Uunartoq in South Greenland is the most famous hot springs for tourists however, these hot springs exist here and there in Greenland.
If you go into the hot springs and sit on it, you could feel some parts are warmer than the other parts and those warmer parts produce some bubbles.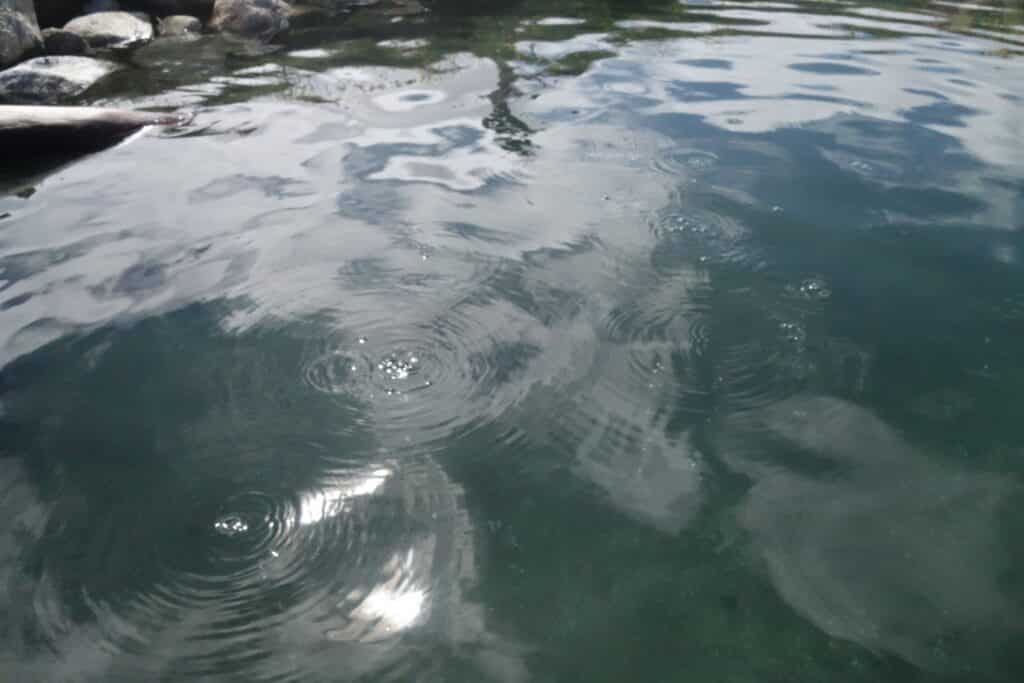 This, South Greenland's Uunartoq is around 37-38 Celsius thus people can enjoy warm enough temperature.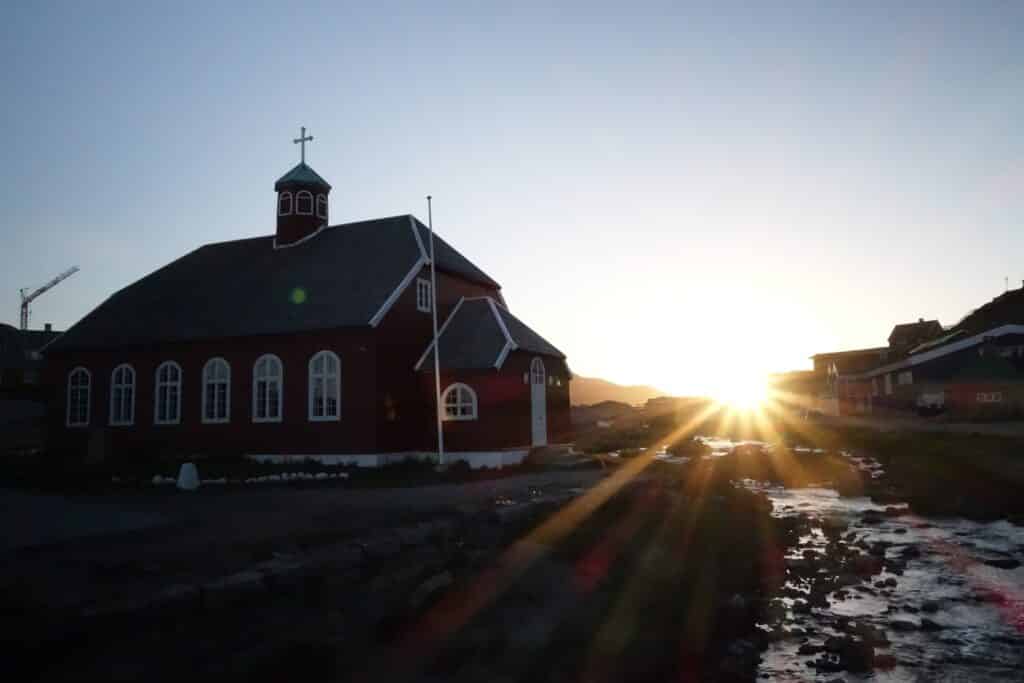 While traveling, we always face unexpected events and this time, I couldn't visit Hvalsey church again. Well.. if I did all the things that I planned in Qaqortoq, there would be no regret. But yeah, now I remained another reason to visit Qaqortoq again.
Summer is almost over.
From September, the sunlight will start to disappear very quickly and from mid-September, snow and northern lights will visit again here in Nuuk where I live.
Winter is coming.
Read more travel blogs from Insuk Kim
Other interesting travel blogs