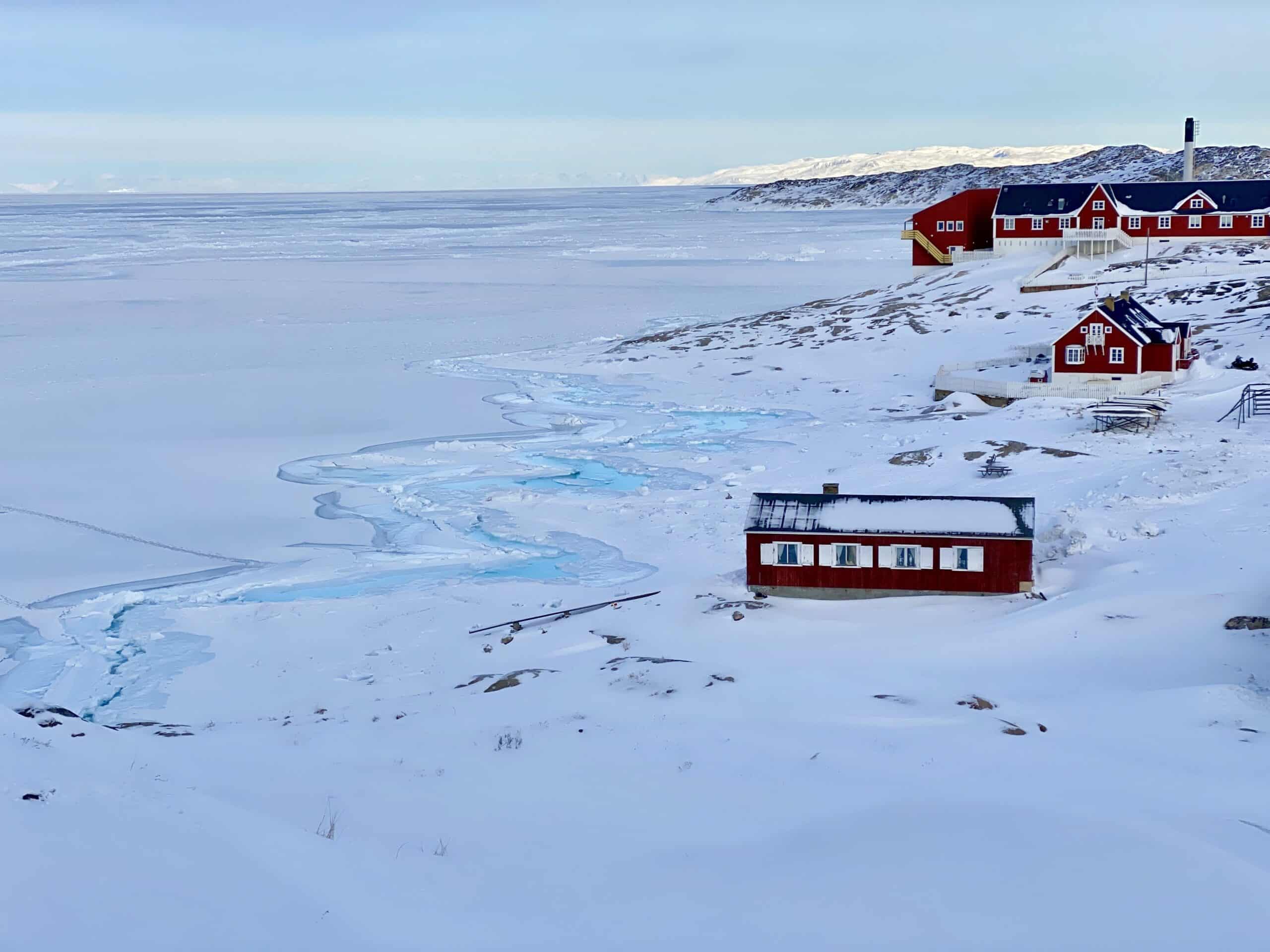 Ilulissat – The town of the icebergs
Ilulissat during winter is just amazing! Go dogsledding, stay a night in an igloo, go on a snowmobile and watch the sky dance at night. An unforgettable experience which you will remember for life. 
It is a rare sight with pack ice here in Ilulissat. Due to global warming has the last appr. 10 years been free of pack ice, or at least not thick enough to go by dogsled to fish. The fishermen can go fishing with their boat most of the year, therefore has many of the dog owners get rid of their dogs because there are in no use during summer and have to be fed and taken care of, which is very expensive. 
This time we had packed ice for a couple of weeks and it was for sure a beautiful sight! Everything was white and bright. All the boat tours were canceled but then we offered flights above the icebergs instead, because it's a must-do to sightsee among or/and above these huge bergs of ice. 
When visiting Ilulissat please note that there are no public city busses even though there are bus stops around town. As you can see in the picture above, the bus is not driving around town, it is today called the funeral bus because it only runs when chartered for funerals or when cruise ships are in town. The town is not that big, so no worries, you can walk from one end to the other in less than 30 minutes. 
Greenland is very colorful and beautiful, so remember your camera and keep it somewhere warm, because the batteries die very fast at the cold temperature, and last but not least dress warm, because winter is cold! 
The day I took the picture above it was minus 24 degrees Celcius, so you need layers! see the video below if you don´t know what to pack when visiting Greenland during winter.
Other interesting travel blogs