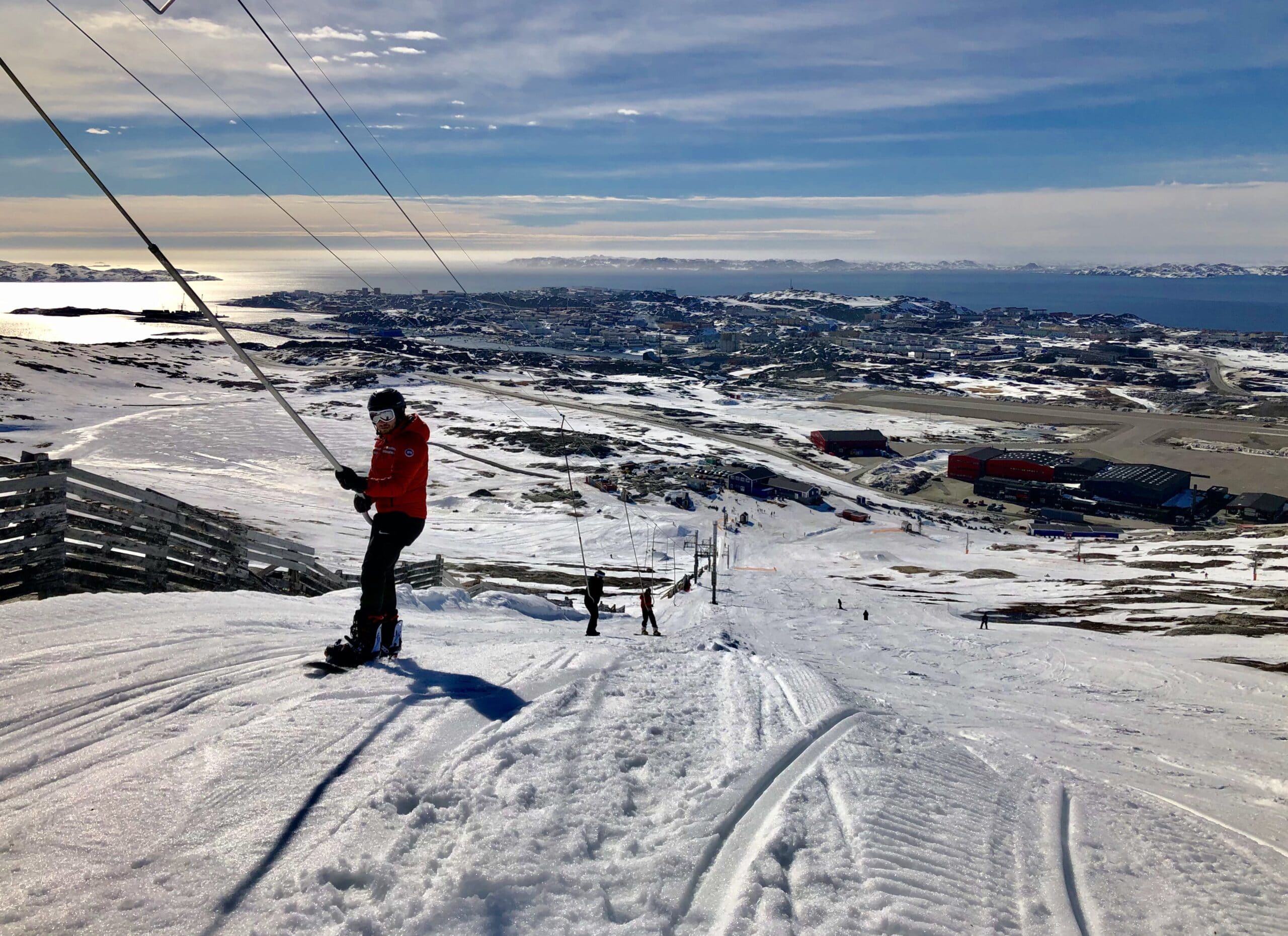 Ski slope – Nuuk
I love this time of year in Greenland! Especially at the ski slope in Nuuk where I spent most of my childhood free time. 
I always say that I grew up outdoors, at the soccer field during summer and the ski slope during winter. When I look back at my childhood it was much fun, lots of hours in the sun, fresh air and hot chocolate 🙂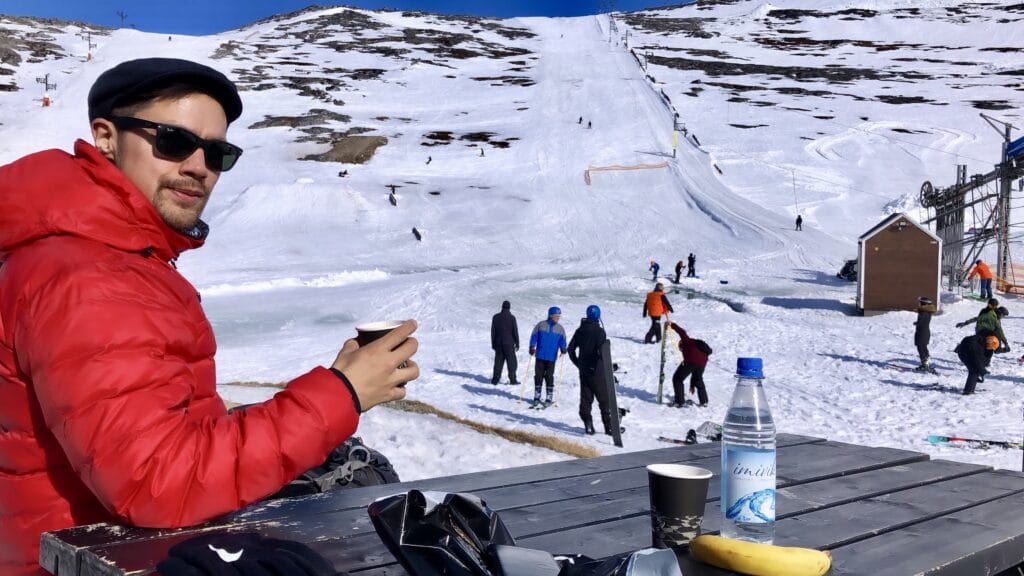 There are ski lifts in several places in Greenland but Nuuk has the biggest and highest ski lift. There is a small lift (100 meters long) which can also be open during dark times, with lights along the slope. Then a big lift (350 meters long) with an extra extension to the top of the mountain, which is 1800 meters above sea level. 
I remember as a child when the big ski lift opened, this was a huge day! It was so long it took you all the way to the top of this huge mountain, and you could even see Mount Sermitsiaq from up there, which is the landmark for Nuuk. Amazing view by the way!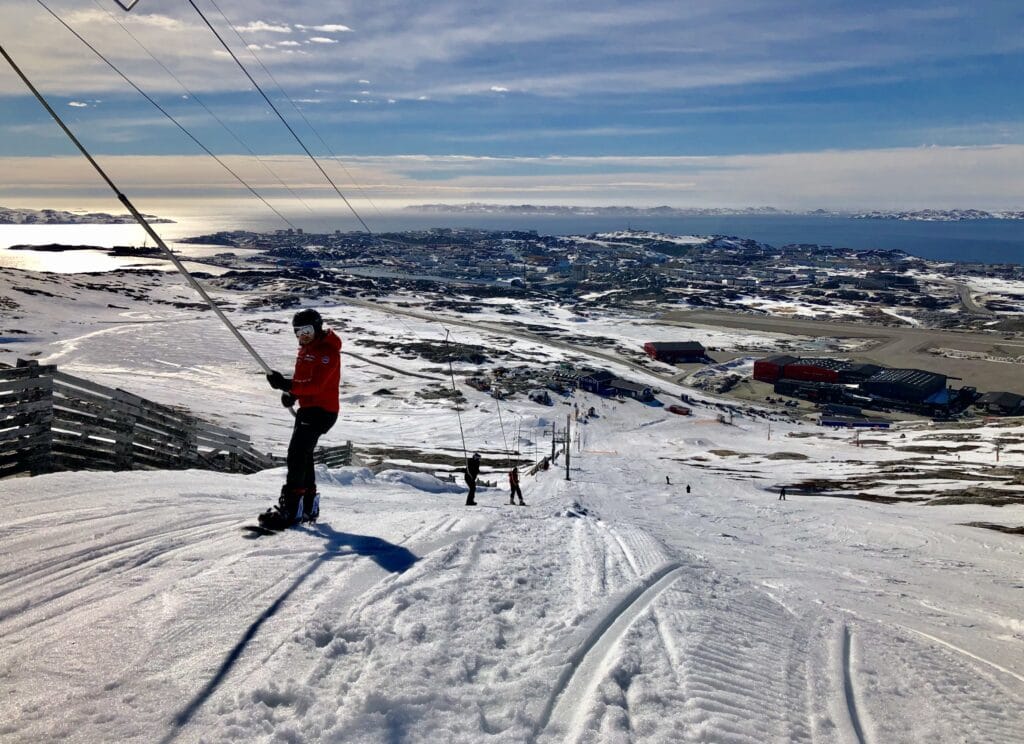 It's possible to rent gear at the lift, ski, snowboard, helmet, etc., and to buy a pass per tour, a day pass, or a seasonal pass.
The season for skiing and snowboarding is approx from January until April. So as you can see in the picture below, taken 14th of April, the snow starts to melt.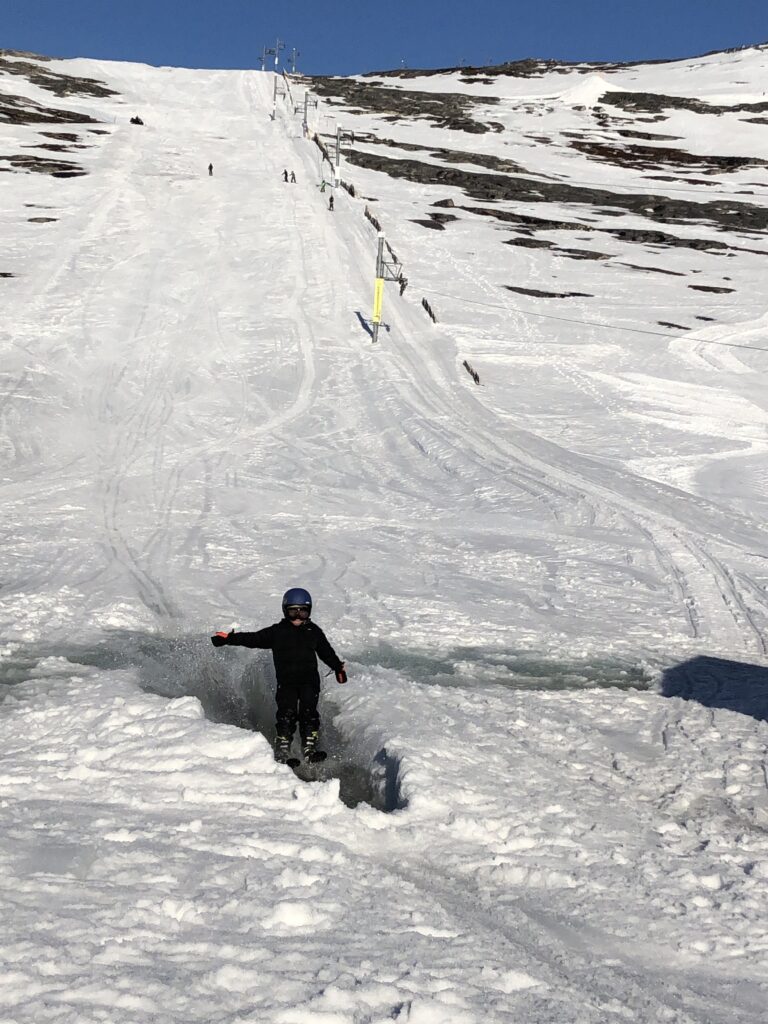 Around March and April, it is the most pleasant time for skiing in Nuuk. The sunny hours are getting longer and it is not that cold anymore, in April it can even be around 0-5 degrees Celcius.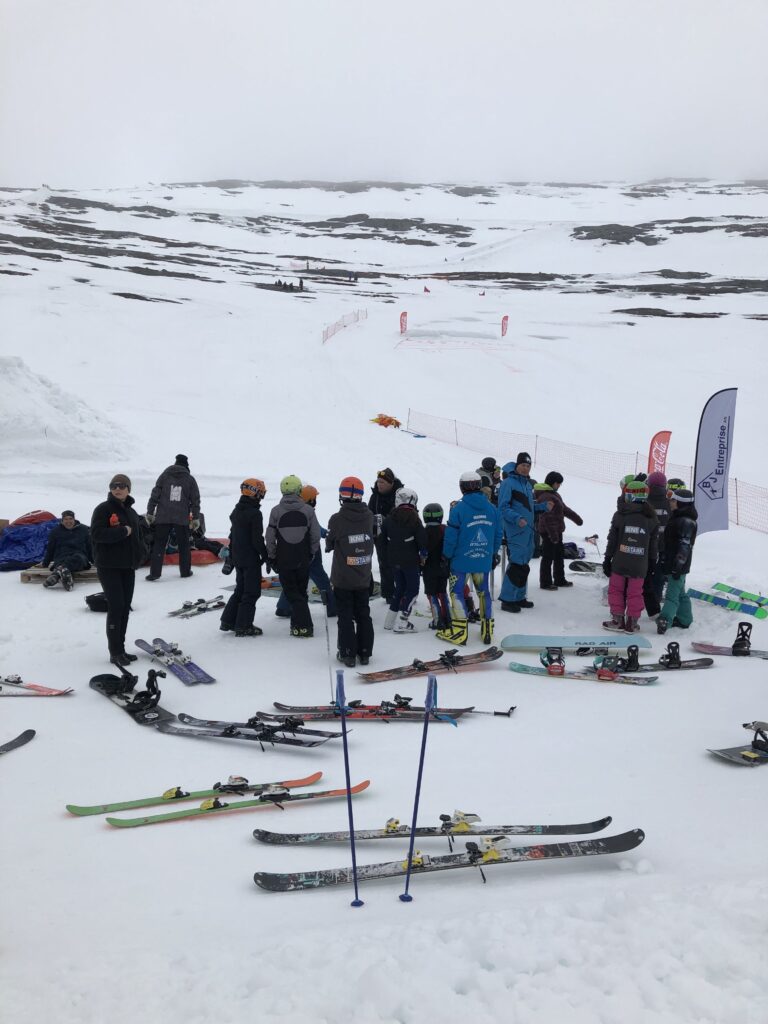 Every year there is a Greenlandic championship for skiing, snowboarding, freestyle skiing, and alpine skiing. The towns take turns to arrange these 3-4 days events around Easter break.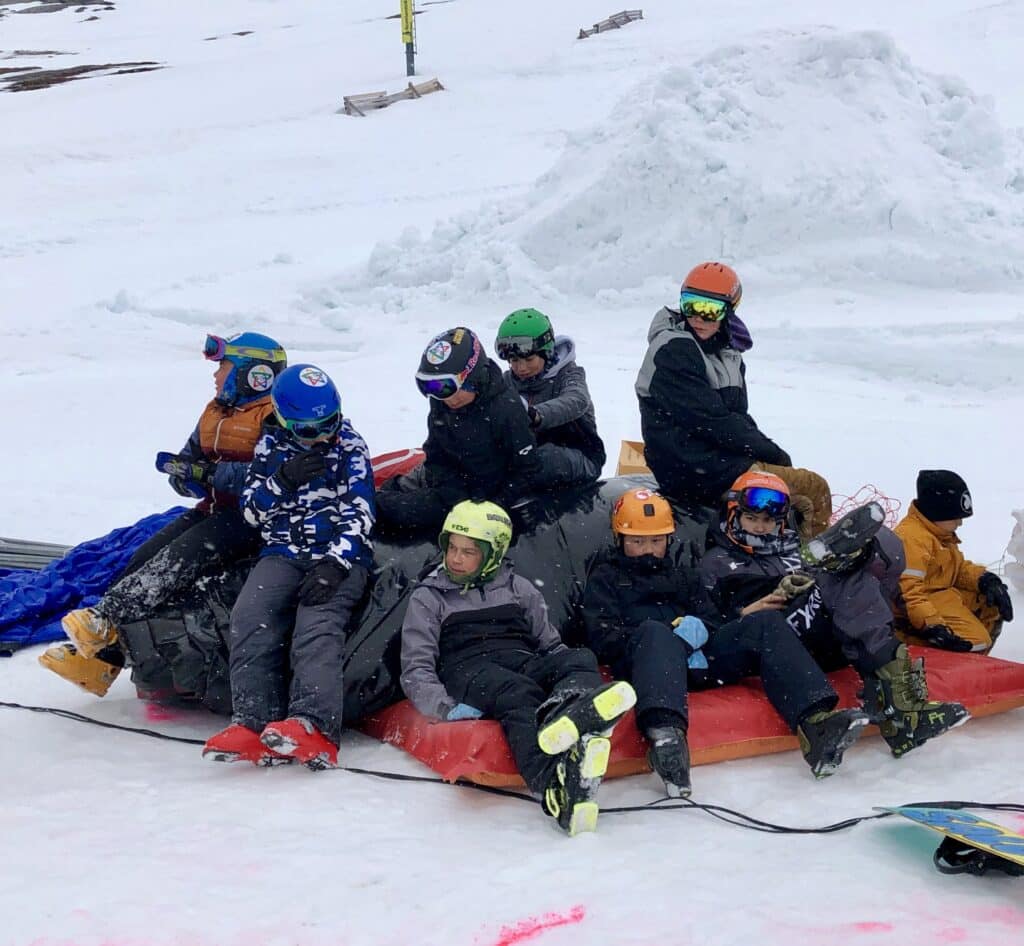 It is such a great atmosphere with music, happy and excited kids with family and friends who are cheering. Water, sandwiches, and snacks and we are good for 4-6 hours!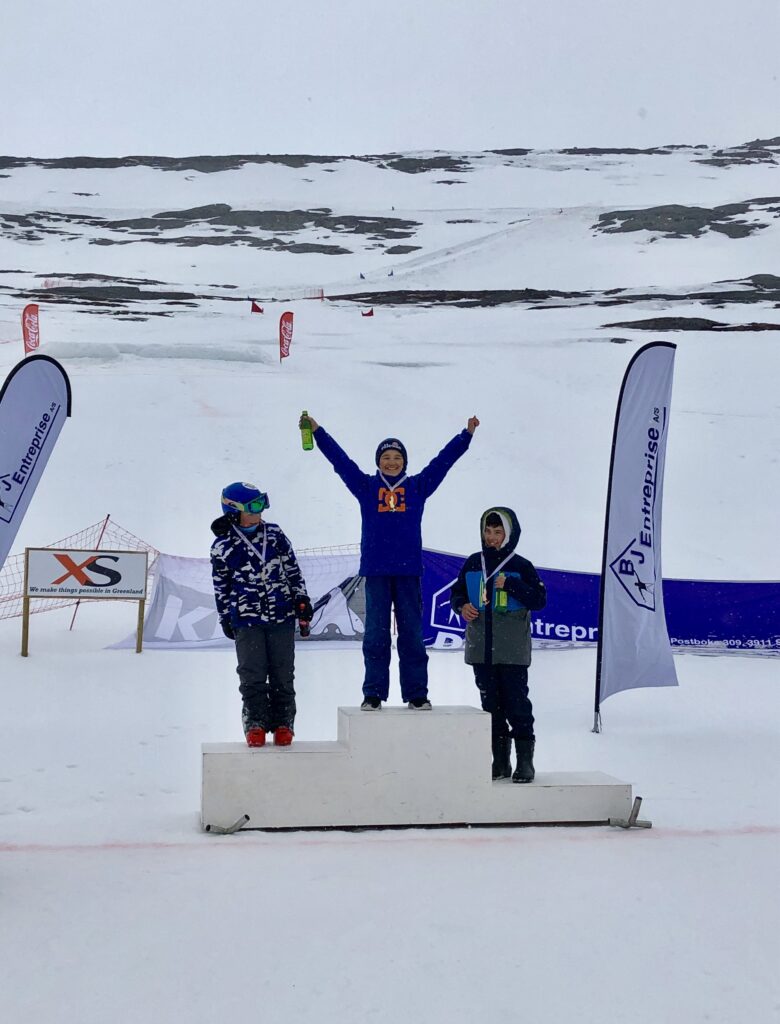 This year it is in Nuuk where I was to visit my sister and her family. My oldest nephew Diego is thirteen years old and participated in freestyle skiing. So my sister, her boyfriend, her youngest son, and I were there to cheer on him. He got gold the first day and silver the following days. We are so proud of him!!!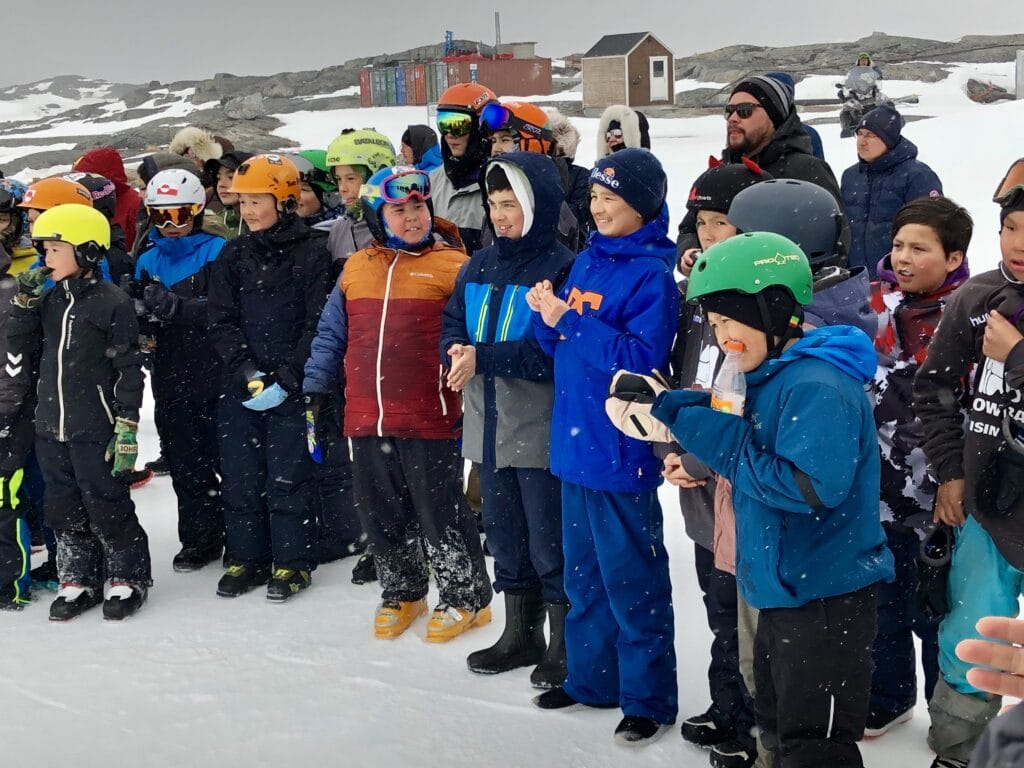 Here you see the kids excited at the award ceremony.
Other interesting travel blogs