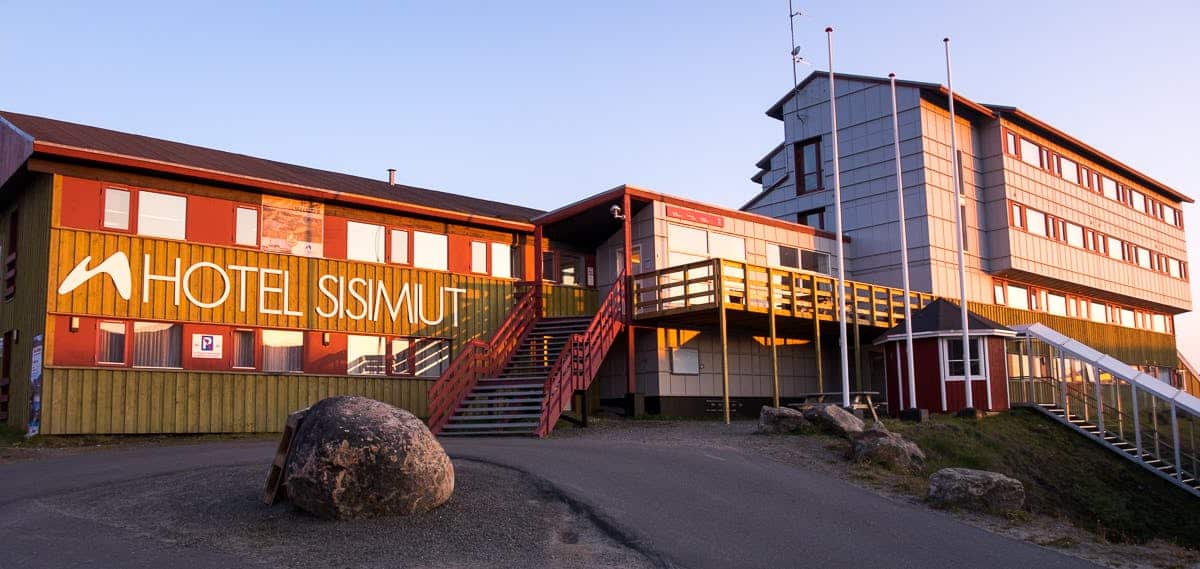 3 things to do without leaving the Hotel Sisimiut
If you find yourself with time in Sisimiut, make sure you check out these 3 activities at the Hotel Sisimiut. They are perfect for if the weather is poor or you just want to take some time out and chill.
---
---
The Hotel Sisimiut is the premier accommodation in Greenland's second-largest city, Sisimiut.  It's 40 rooms are light, bright and very comfortable, and its Nasaasaaq Restaurant and Brasserie is your fine-dining option in town.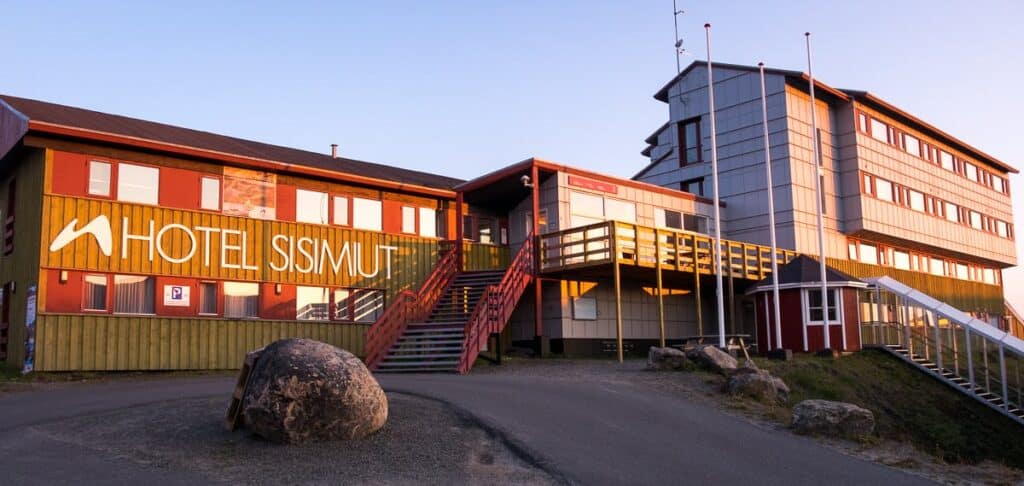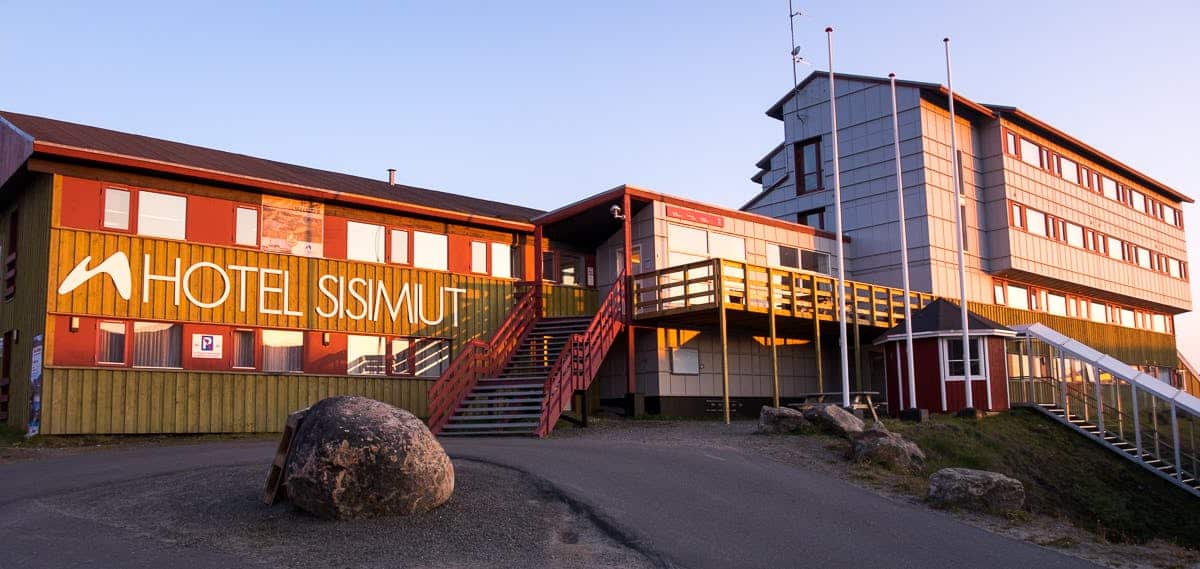 The Hotel is one of the biggest tour providers in Sisimiut, and their Visit Sisimiut brand offers everything from hiking, biking, boat tours, and fishing in the Summer, to dog sledding, snowshoeing, snowmobiling and northern lights tours in the Winter.
But what if you want to take a day out from outdoor adventure and just chill?
The Hotel has you covered there too!
You don't have to be a guest of the hotel to indulge in these 3 activities that are all available without even leaving the premises.
The Arctic Sauna
Perhaps you've just stumbled in having completed the 160km Arctic Circle Trail from Kangerlussuaq.  Perhaps you've been going hard exploring the incredible back-country around Sisimiut on an outdoor adventure.  Or perhaps you are just after a bit of pampering.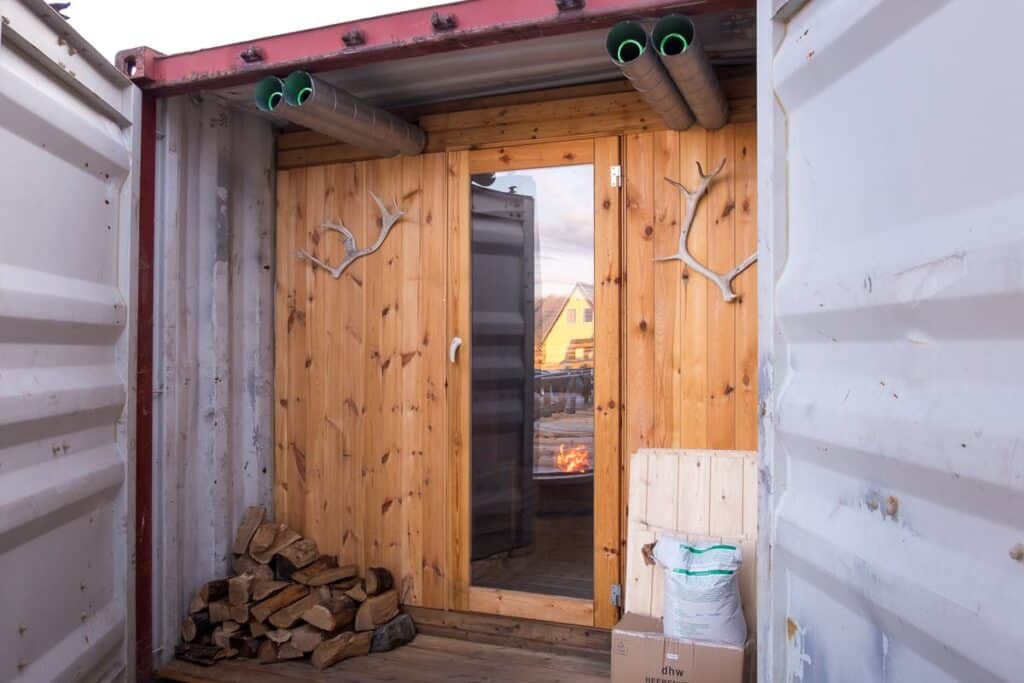 The Arctic Sauna is a small but beautiful sauna set into a shipping container (what an awesome idea huh?) and located on the back deck of the Hotel Sisimiut. The steam room is large enough for 5 people and there is a small ante-room where you can leave your things, drink copious amounts of ice-chilled water and take a break from the heat even if you don't feel like venturing outside.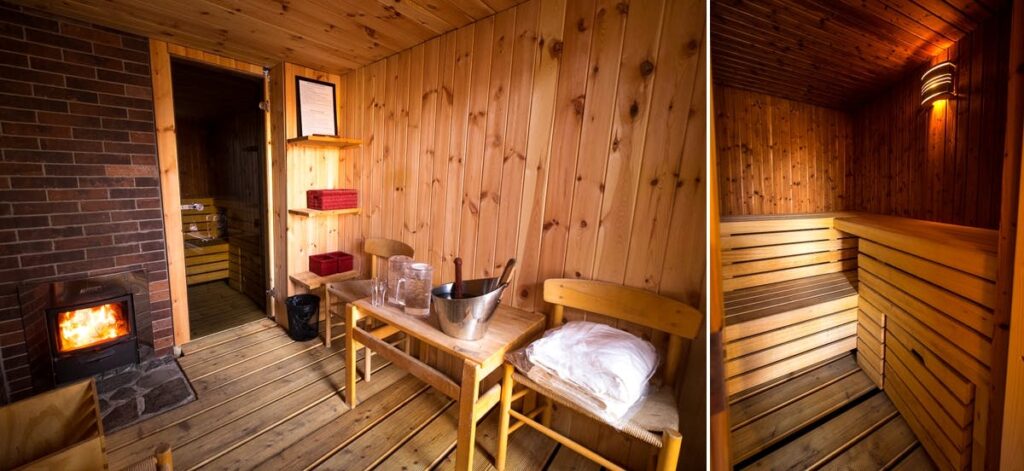 While there is no plunge pool to quickly drop your body temperature, the outside evening air is usually quite chilly (yes, even in summer) or, if you are visiting in winter there will be plenty of snow to roll around in.
In 2019 the sauna was expanded to also include two hot tubs just outside the container – perfect for watching the midnight sun or the northern lights, depending on what time of year you are visiting.
Traditional Greenlandic Buffet
If you are in town on a Saturday evening in the summer or a Sunday evening in the winter, you should definitely head to the Hotel's Nasaasaaq Restaurant and Brasserie for the Traditional Greenlandic Buffet.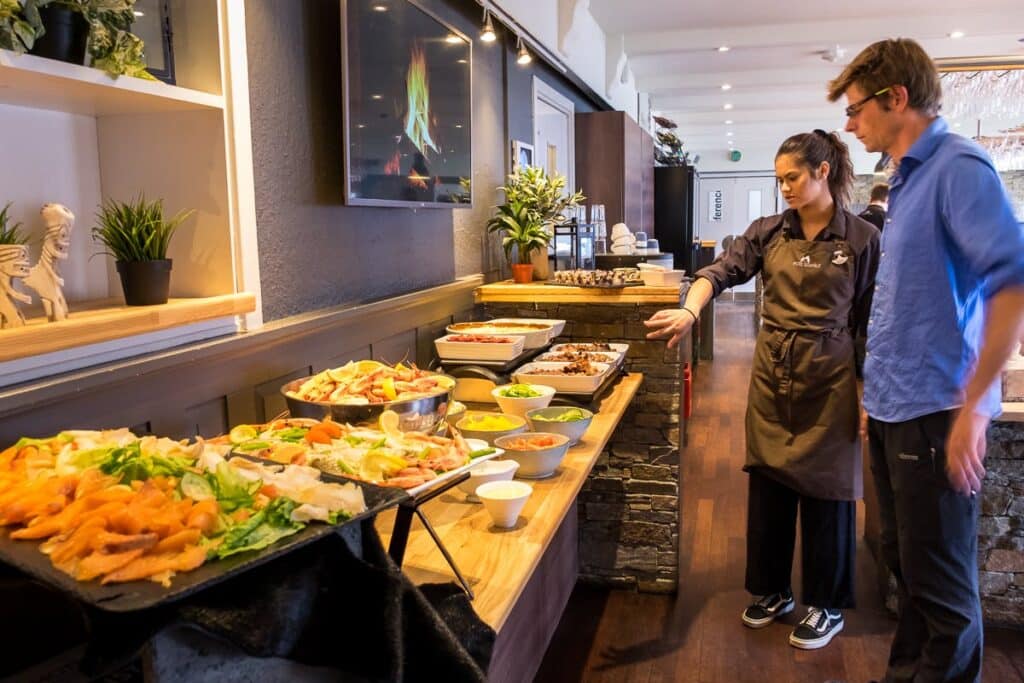 Leave your food sensibilities at home and bring your curiosity to try the typical food for Greenlanders in an enormous spread of whale, seal, fish (cooked and dried), Greenlandic prawns, reindeer, musk ox, and Greenlandic lamb. The exact menu depends on what the hunters have recently caught, and the helpful staff give you tips on how to eat the more exotic dishes.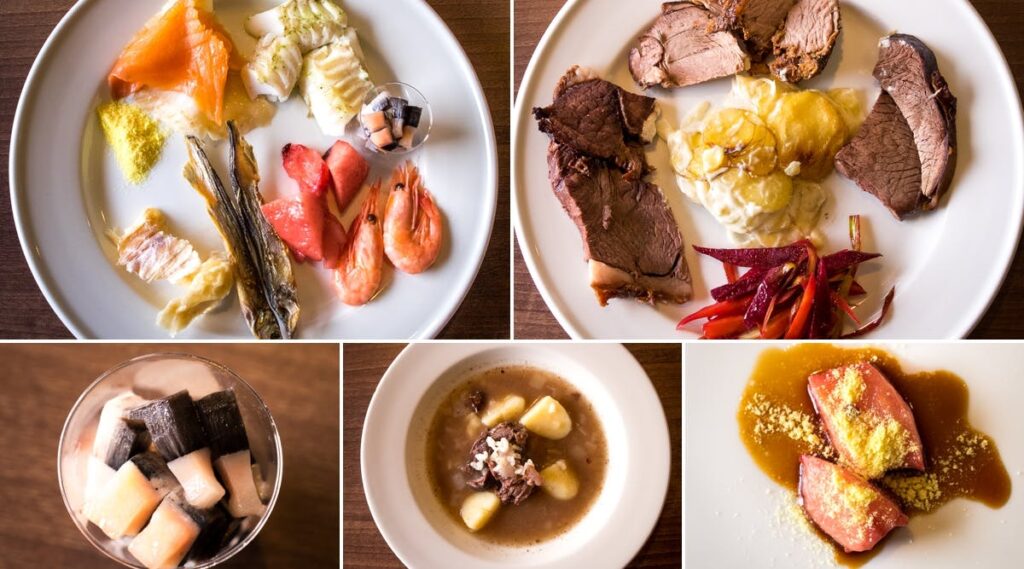 As a foodie, this was one of my favourite things I did in Sisimiut – though I have to admit the whale blubber did take some effort to get down!
Make your own souvenir workshop
A very little-known activity that you can do at the Hotel Sisimiut is also one of the coolest!
Hidden away in the conference center section of the hotel there is a cupboard full of goodies. Sealskin, reindeer antler, beads, and a whole variety of other materials await your creativity in making your own Greenlandic souvenir. You simply ask the restaurant manager for access and to show you how it works, and the rest is up to you.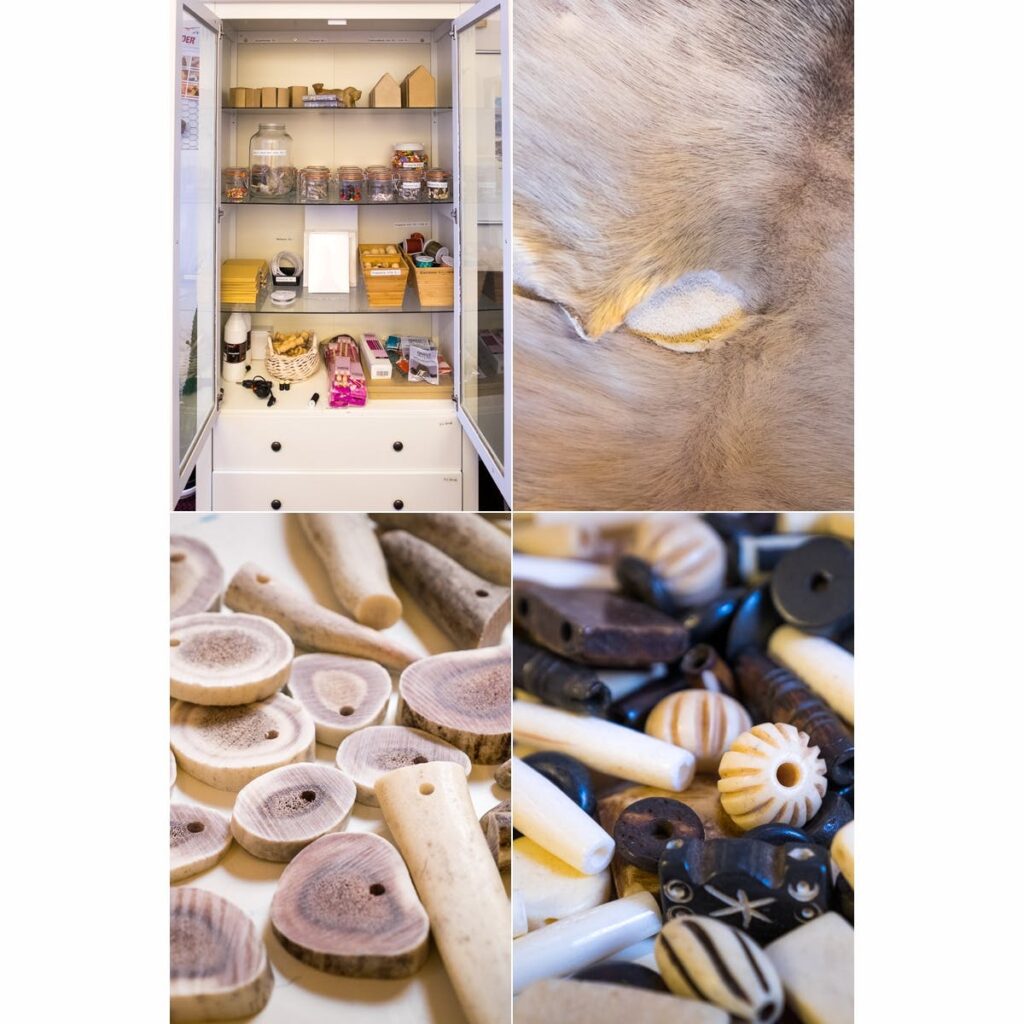 I admit it took me about an hour to come up with a concept for my souvenir, but once I studied the "ideas board" to figure out how to attach things to things

and spent the next hour actually putting it together, I was insanely proud of what I'd created 🙂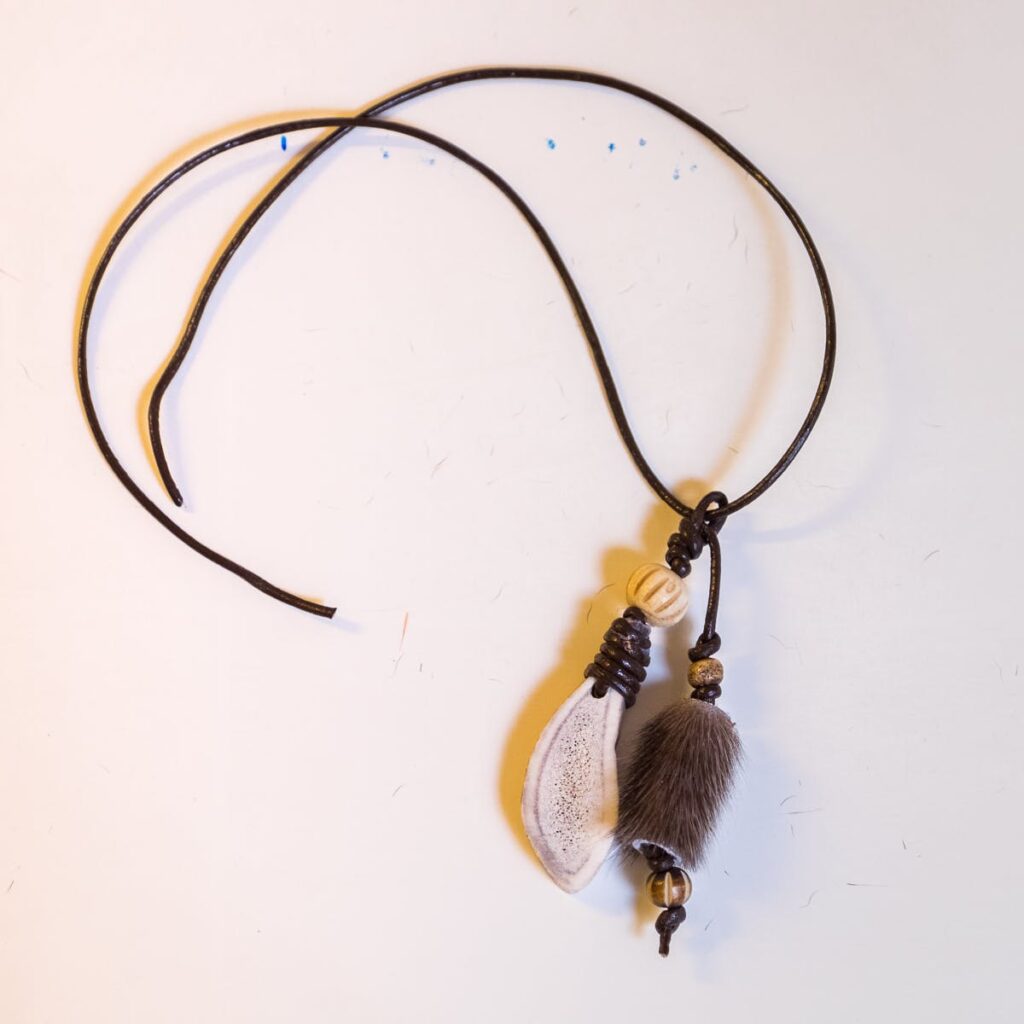 2 hours of fun on a rainy afternoon and a self-made Greenlandic souvenir to take home cost me 13 Danish Kroner (about USD$2)! Plus, I got kudos for being the most creative person in the hotel and was the envy of everyone who saw my masterpiece 🙂
Plan your trip to Sisimiut
While these three activities are perfect for a day where you don't want to be outdoors, Sisimiut is renowned for its amazing back-country adventures.
---
---
You should definitely check out the other tours and activities offered by the Hotel Sisimiut, as well as the full range of activities available in Sisimiut by all providers.
Read more travel blogs from Lisa Germany
Other interesting travel blogs