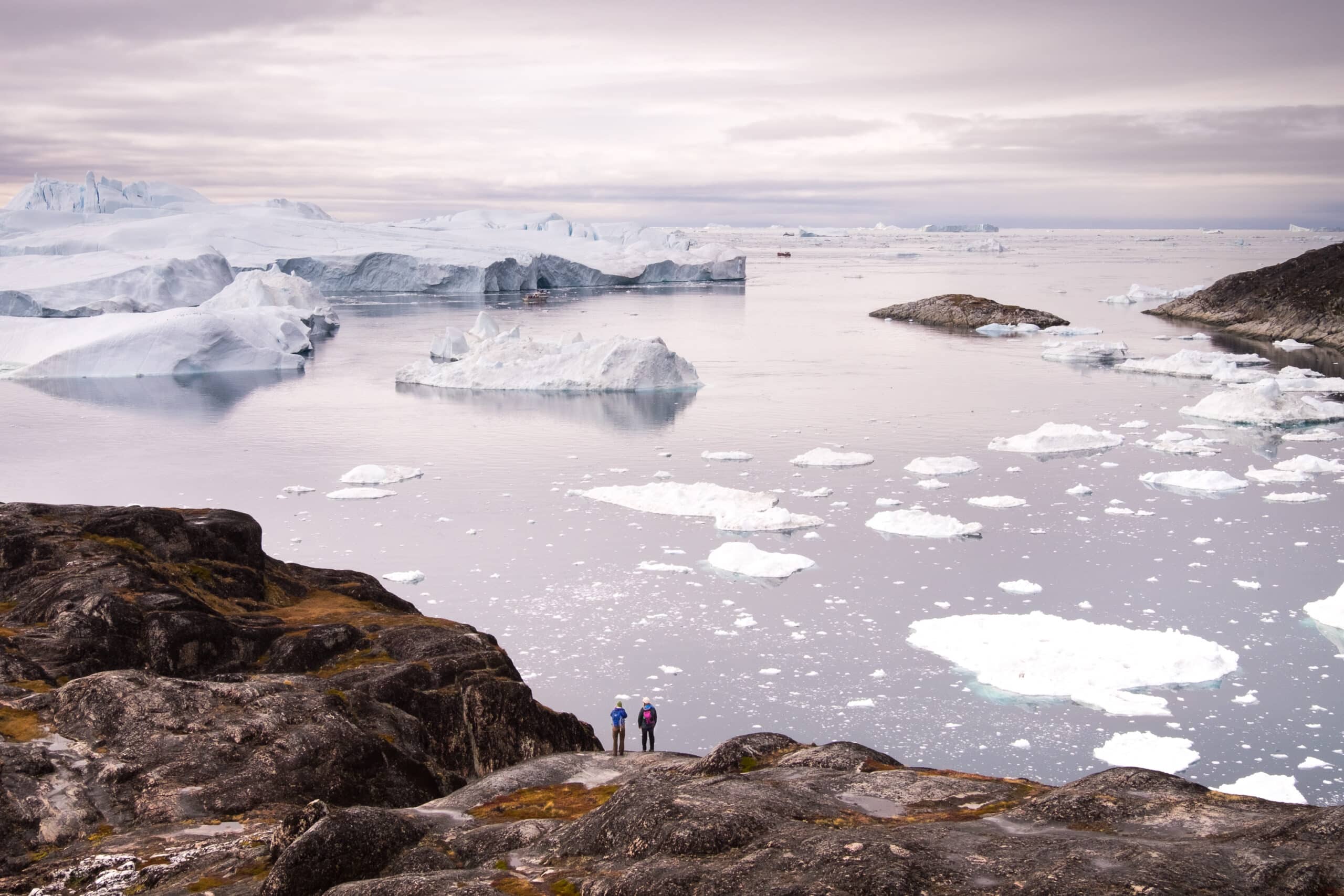 Ilulissat is the 3rd largest city in Greenland and one of the biggest tourist draw cards for the country.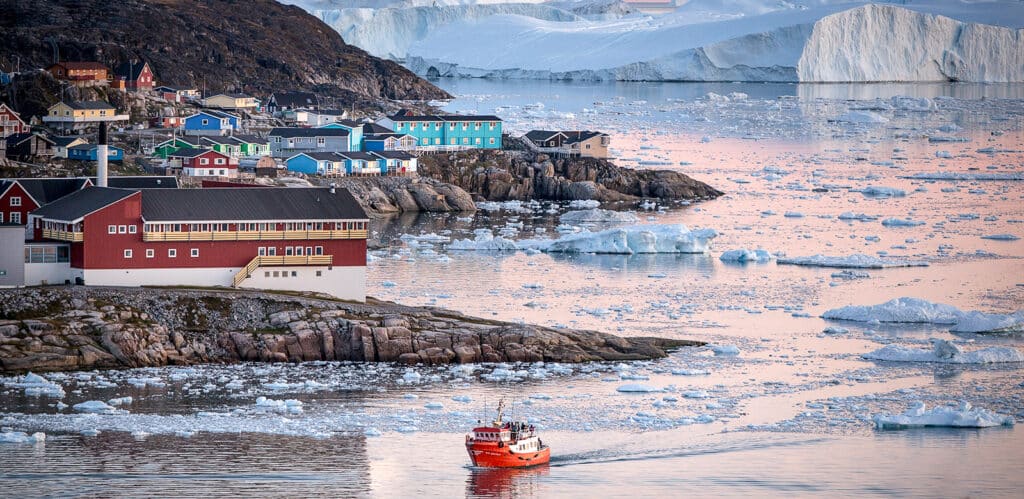 It is home to the UNESCO World Heritage listed Ilulissat Icefjord, and people come from all over the world to see the enormous icebergs that enter Disko Bay from just south of the city. In fact, Ilulissat literally means "Icebergs" in the Greenlandic language.
Geography
Ilulissat is located ~350km North of the Arctic Circle on the West coast of Greenland. It lies at the mouth of the 40 kilometer long Kangia Icefjord, where the Sermeq Kujalleq Glacier (the most productive in the Northern Hemisphere) disgorges massive icebergs into the waters of Disko Bay.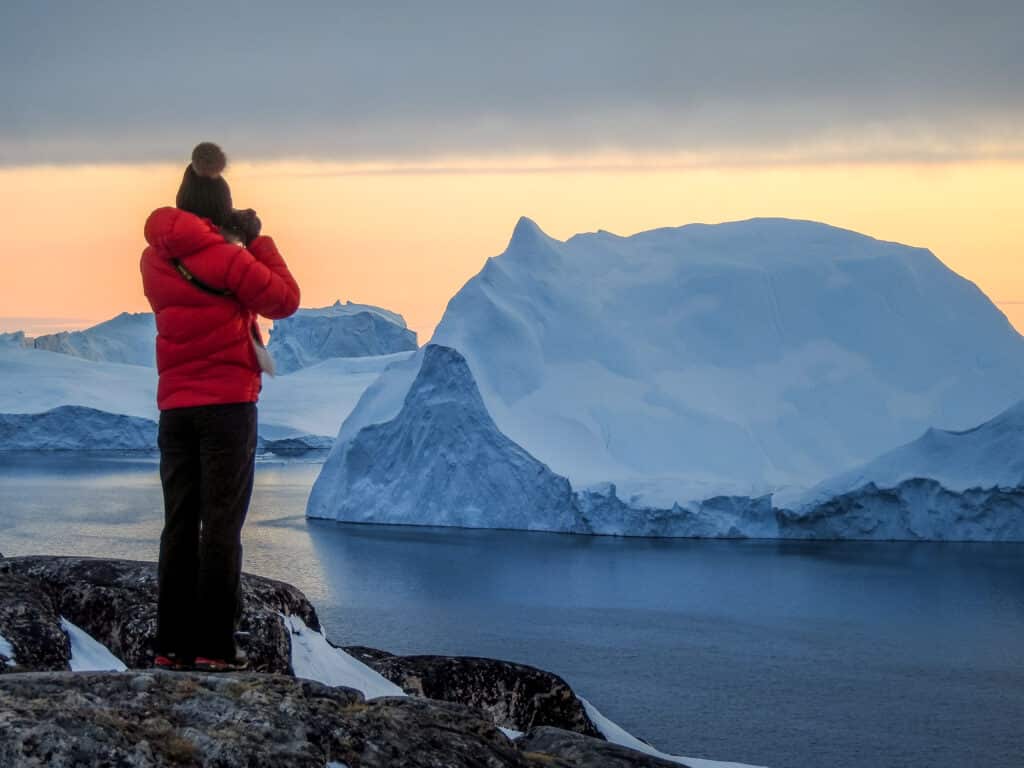 Although there are no particularly notable mountains in the Ilulissat area, the rolling Arctic tundra that extends from the town to the Greenland Ice Sheet (Inland Ice) is very beautiful to explore.
Culture and Food
Ilulissat has a great museum and art gallery that are definitely worth a visit. However, a large part of the Greenlandic cultural experience is lived and open-air. Explore the Sermermiut valley, which has been occupied by various cultures for thousands of years, visit the small settlements of Oqaatsut or Ilimanaq for a glimpse of the colonial history of Greenland, listen to the chorus of sled dogs as you wander around the town, and, if you are visiting during winter, travel as the Inuit still do on a dog sled – the most traditional form of Winter transportation in the Arctic.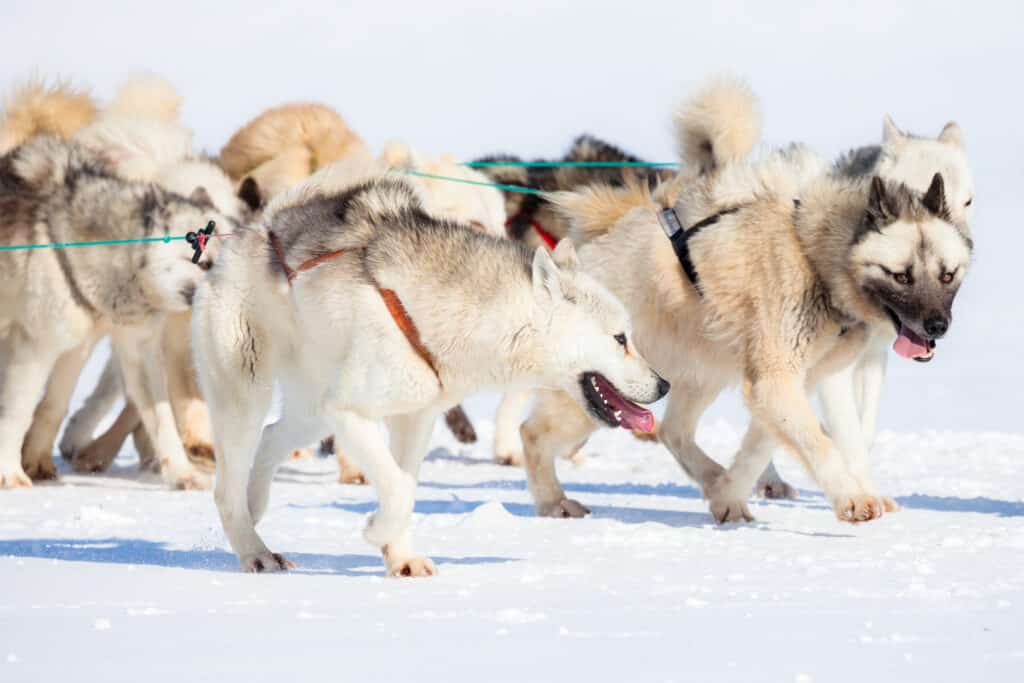 Because it is the most visited city in Greenland, Ilulissat has a number of excellent restaurants serving high quality food. If you are there during the Summer, make sure you scan the notice boards around town to find out when and where the Traditional Greenlandic Buffets are being held. They are the best way to taste several different local dishes and are often great value.
Outdoor Adventure
Most of the outdoor activities in Ilulissat are focused on the stunning UNESCO World Heritage Listed Ilulissat Icefjord. For those who enjoy physical activity, there are several relatively easy hikes to viewpoints over Icefjord, or you can get a waterline perspective on the massive size of these icebergs by paddling amongst these frozen cathedrals in a kayak. If you are after a more relaxed outing, there are many different boat tours on offer, specific whale watching tours that also bring you close to the ice, and the once-in-a-lifetime chance to see the Icefjord from the air on a scenic flight that also takes you over the Ice Sheet and Sermeq Kujalleq Glacier.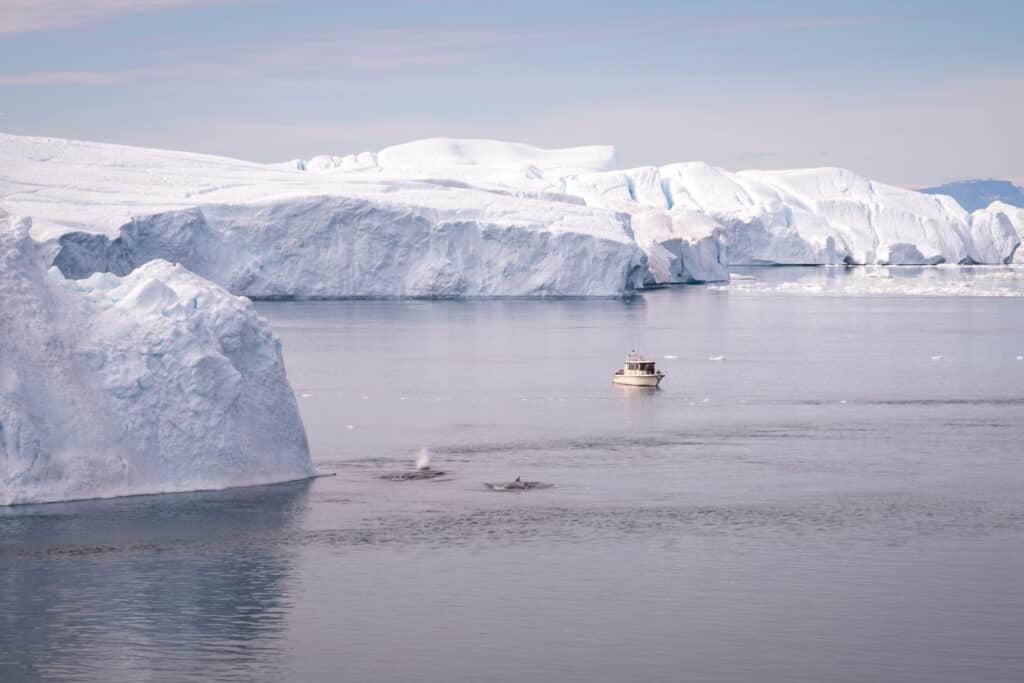 Further afield, it is possible to see multiple calving events at the face of the Eqi Glacier, and it is possible to go snowmobiling and Northern Lights hunting during the Winter months.
---
For the best and most practical information about what there is to see and do around Ilulissat, read our Ultimate Travel Guide to Ilulissat.
---
Other interesting articles