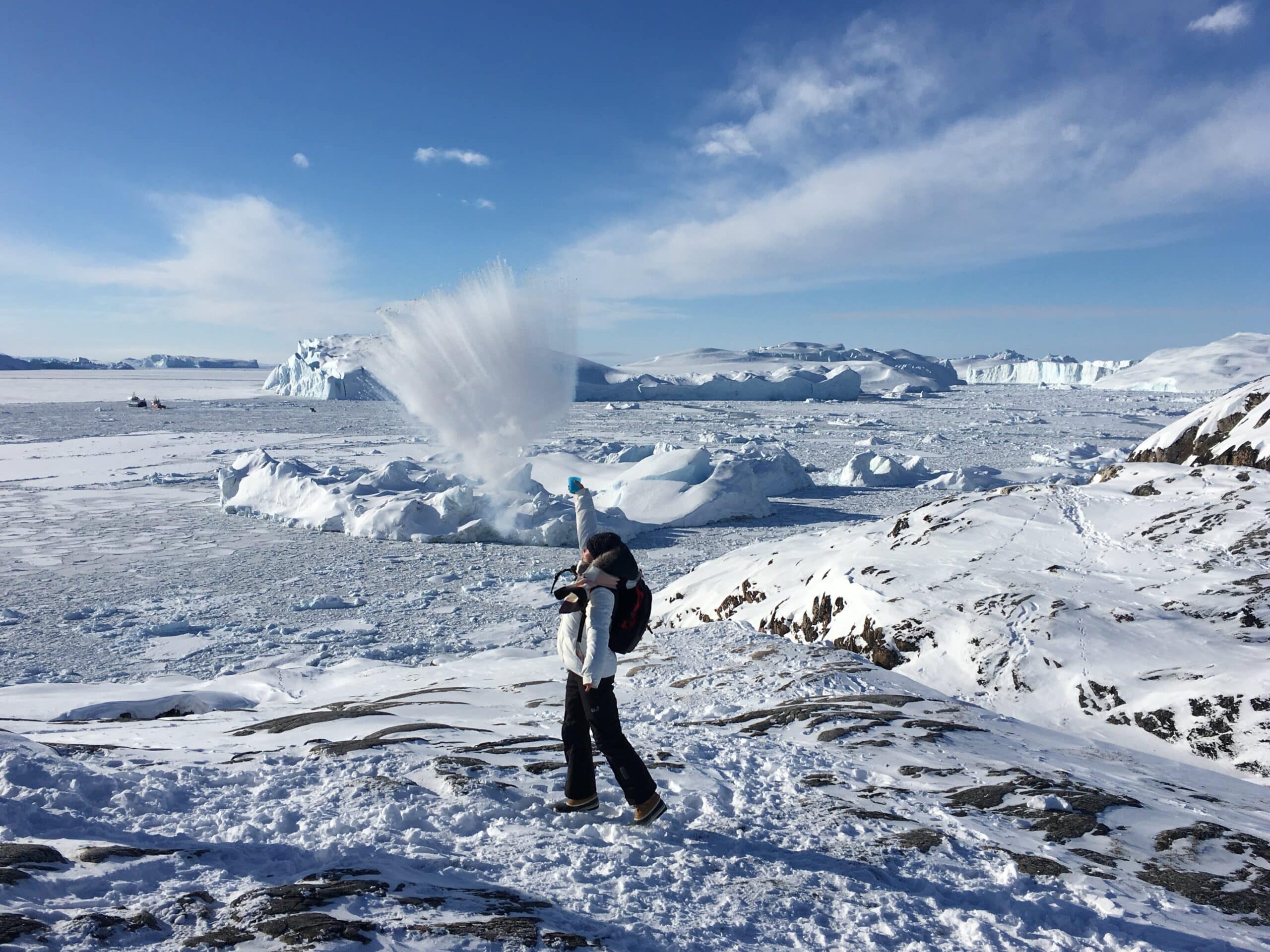 Get a fresh sigh in the old settlement Sermermiut
If you are planning a tour to Ilulissat in West Greenland, there are many places you'd like to visit, and I am pretty sure that spending a couple of hours in the old settlement called Sermermiut, is already on your things to do.
Sermermiut, located in the south part of Ilulissat, makes you walk heading to the nicest landscapes, and there is a pleasant walkway made of wood that you need to follow in order to reach the right spots where you enjoy the Ilulissat Ice Fjord; no wonder UNESCO named it World Heritage in 2004.
Different Inuit tribes settled down in Sermermiut for 4,000 years, before the Europeans came to Kalaallit Nunaat, and we can still find the remains which are part of the cultural heritage.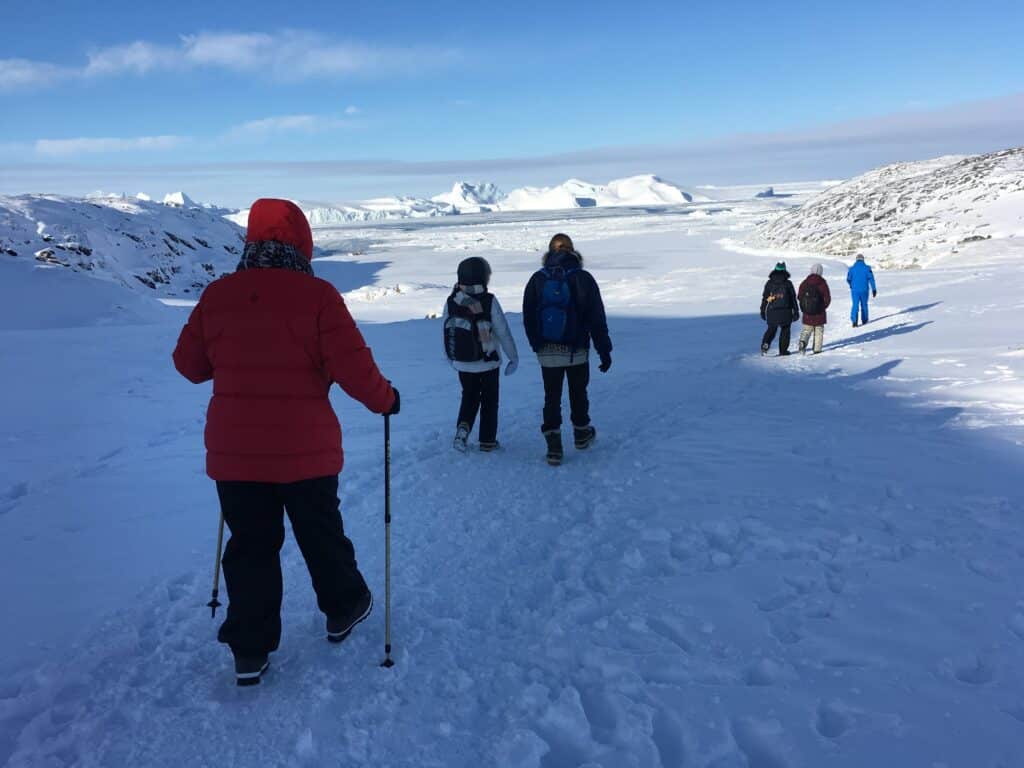 If I liked it during the winter time, I can imagine it is also stunning during the summer, when the green grass contrasts with the blue sea and the white and enormous icebergs!
During the break, the guide gave us some tea and coffee and as the weather was really cold (-26ºC) a few travelers were having fun with the hot water. That's something you can also experience when you feel it is freezing outside, so take your camera and freeze the moment.
And just for the record, be sure to bring the proper shoes because the road can be slippery, and if you have plenty of time, you can actually go back to the city by foot, but don't miss this hiking tour to Sermermiut!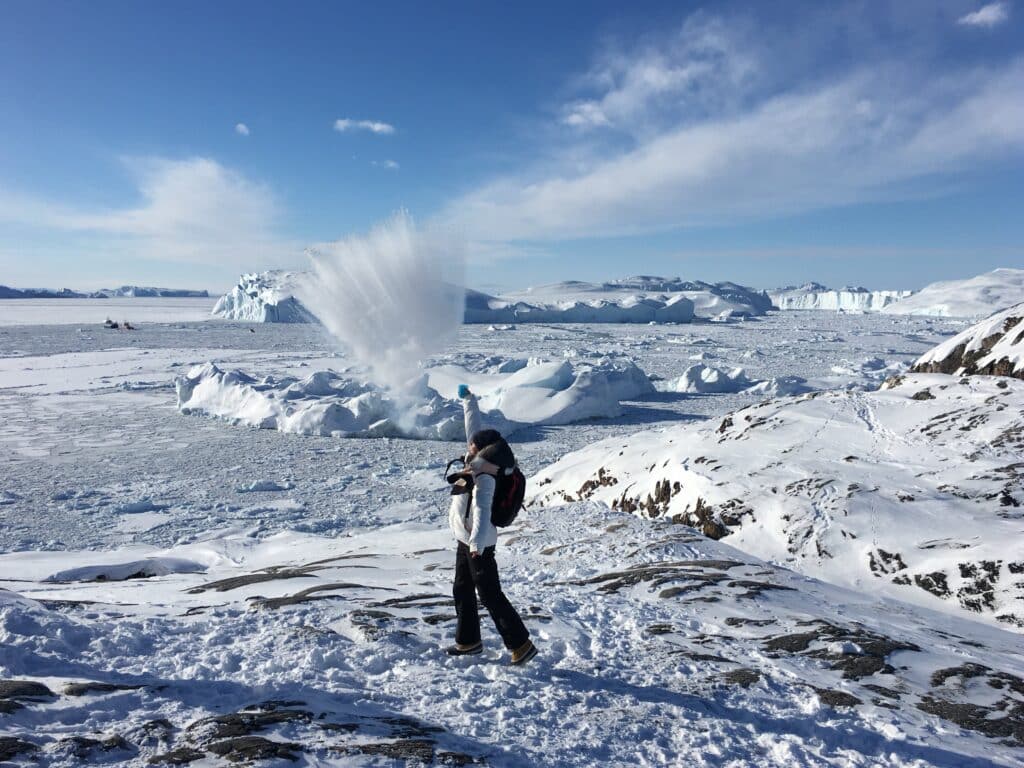 Other interesting travel blogs