Kangeq – Abandonment has its charm!
No matter the season you are coming to Nuuk, this boat trip is available all year around, and you cannot miss the chance of experiencing this tour, being back in time, visiting this coastal settlement formed by the first Danish colony.
We sailed on a cozy cabin boat, comfortable and heated, with Captain Peter as our guide.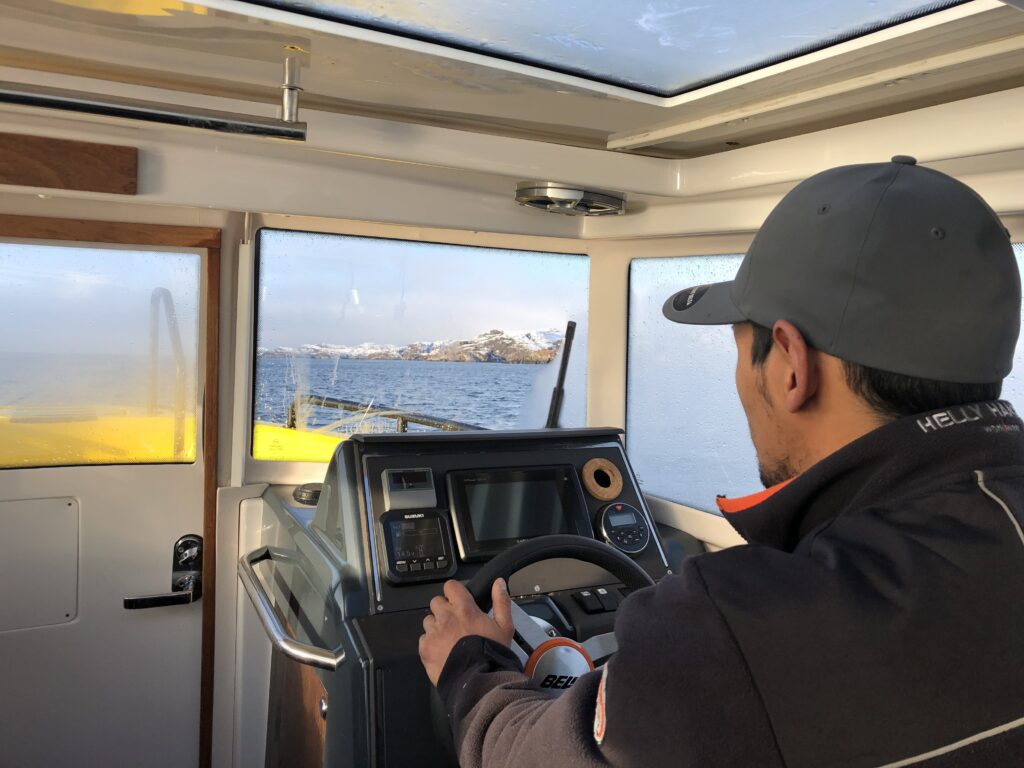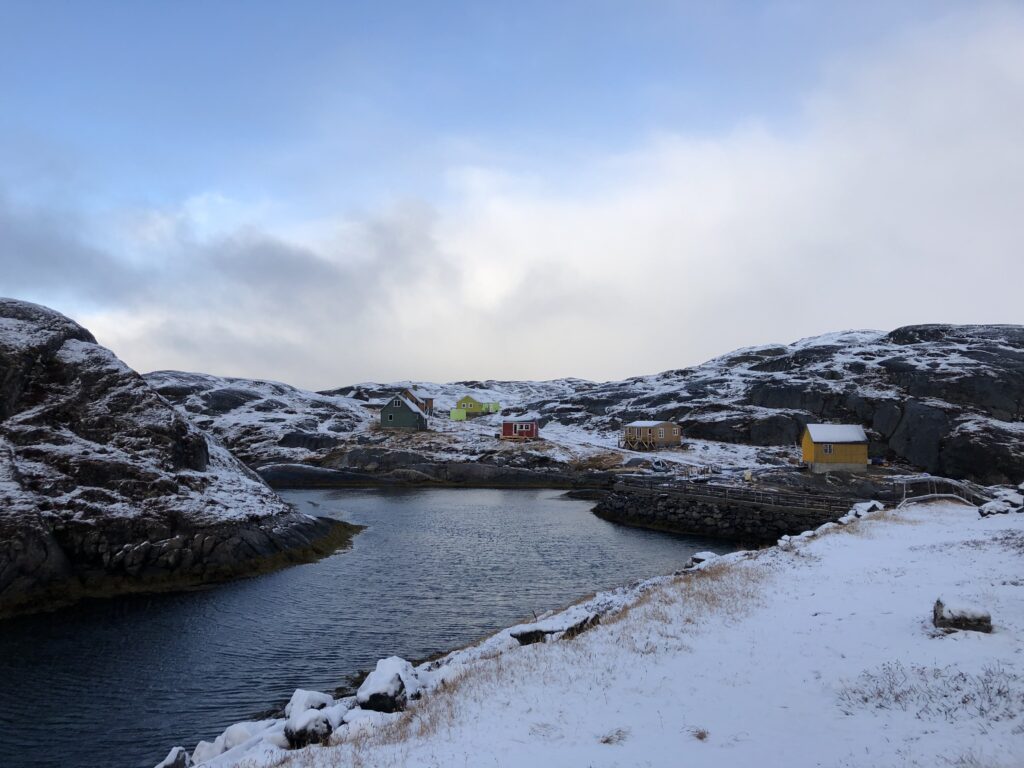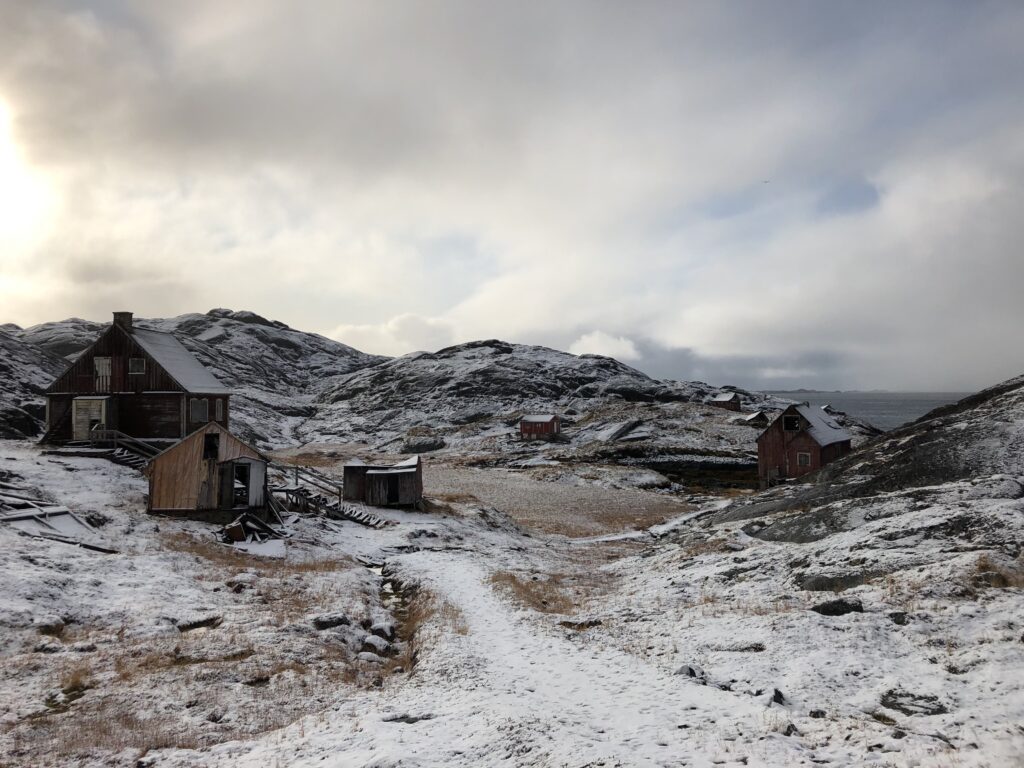 Situated close to The Island of Hope, we find Kangeq, a picturesque settlement which was abandoned during the 60´s decade. Kangeq was built on an island at the mouth of the Nuup Kangerlua fjord, and founded about 300 years ago.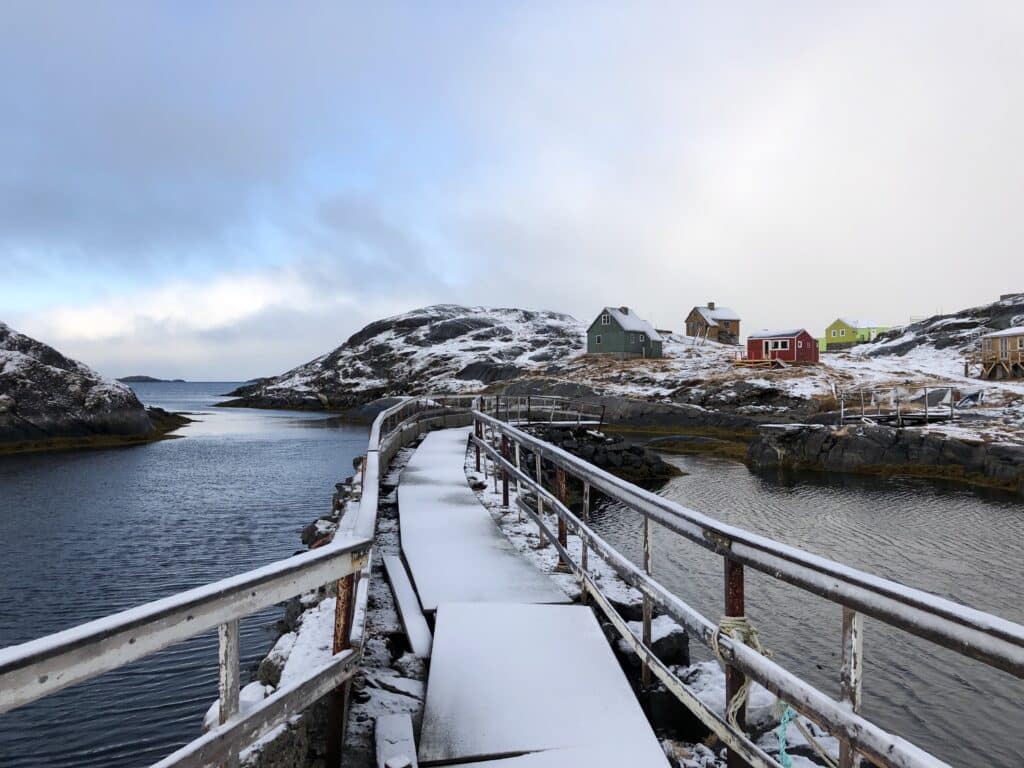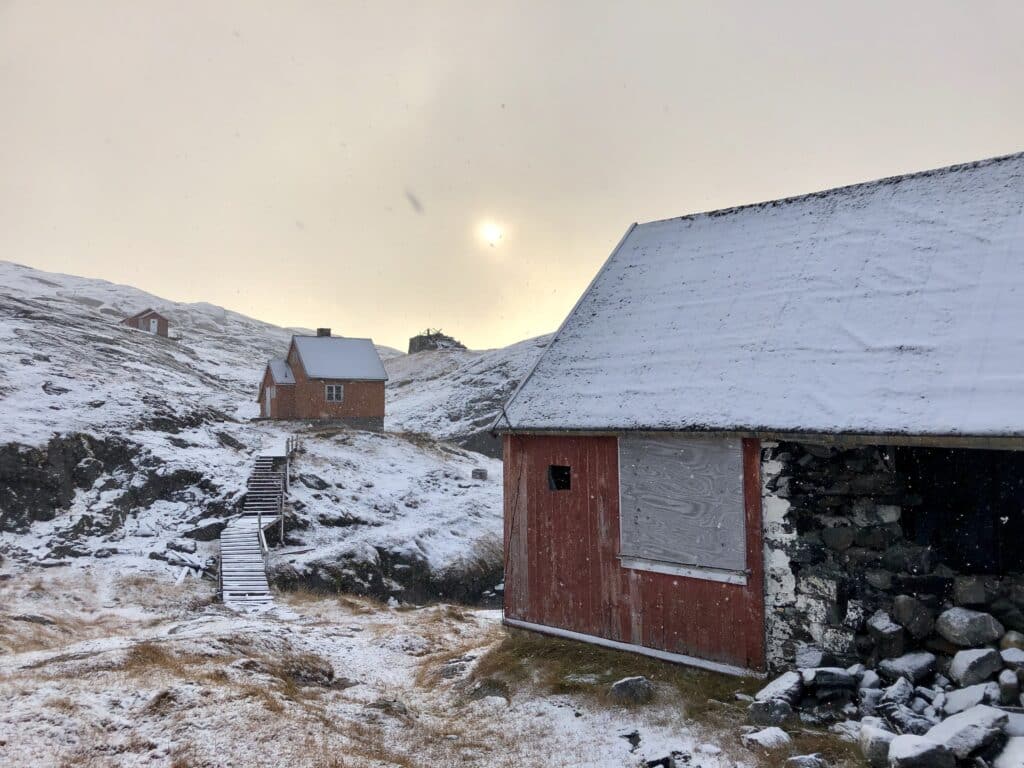 Depending on the weather, it takes 45 – 60 minutes to het to Kangeq, and we have approximately an hour to walk around the village, get into the buildings, take pictures, and enjoy the fresh air.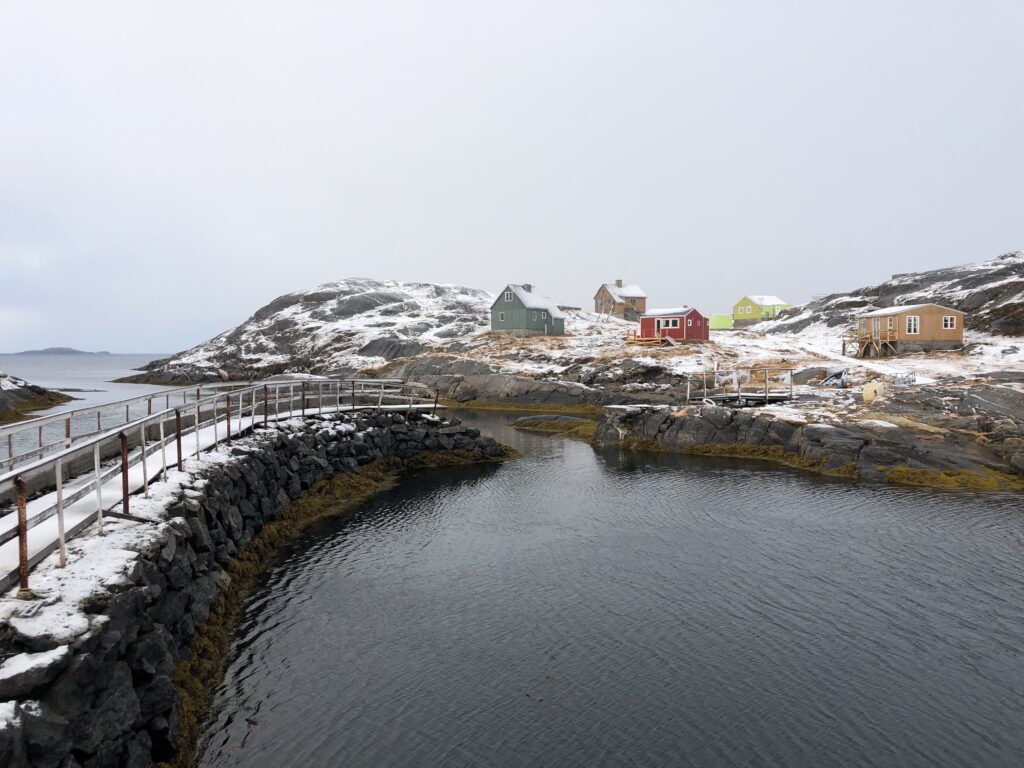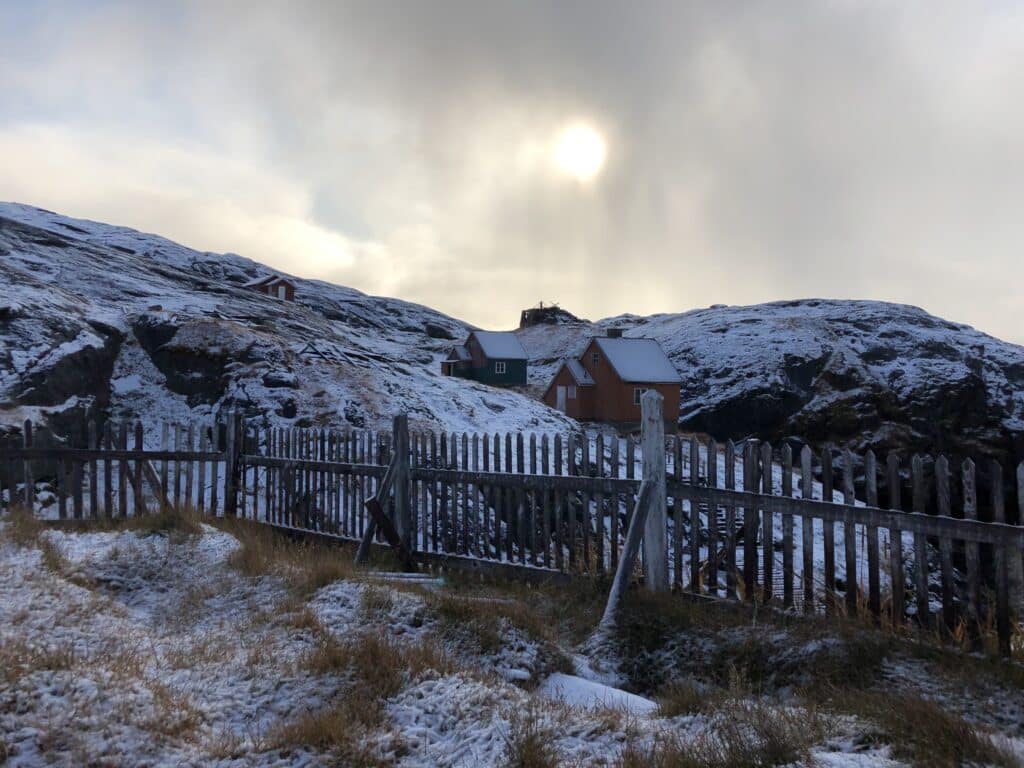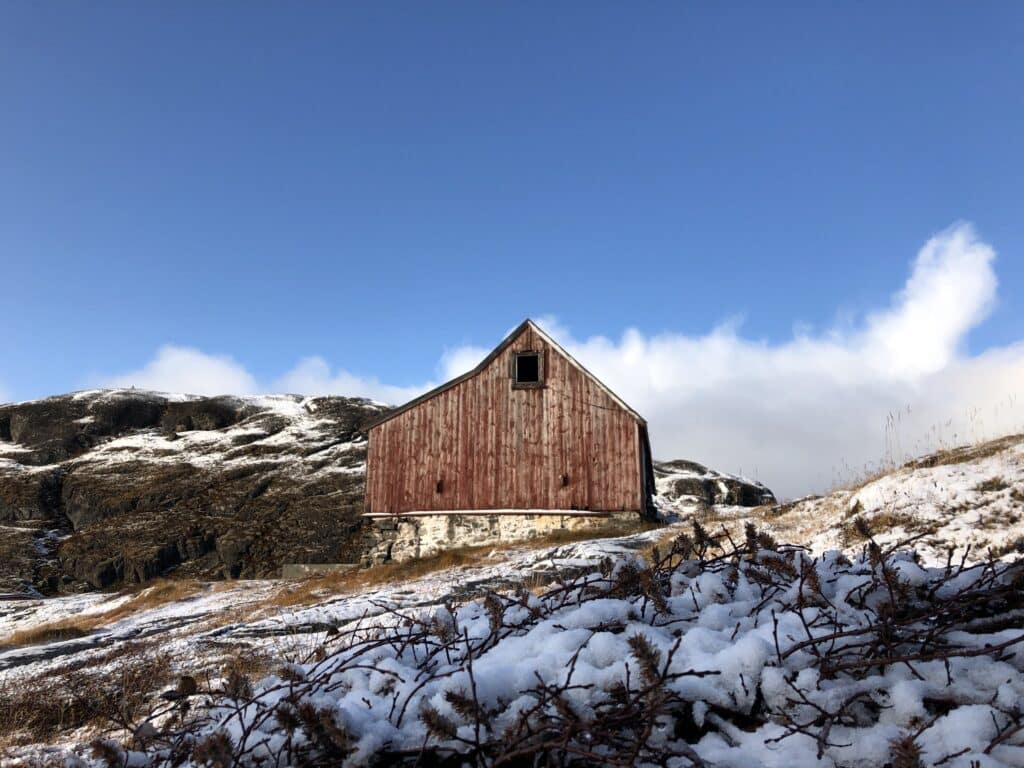 We tried to imagine how would have been living there, when it became an official trading station, and inhabitants were fishing, crossing the peculiar bridges, hiking to the colorful hills, picking berries, embark and disembark, visiting friends, go hunting seals, reindeers, and ptarmigans.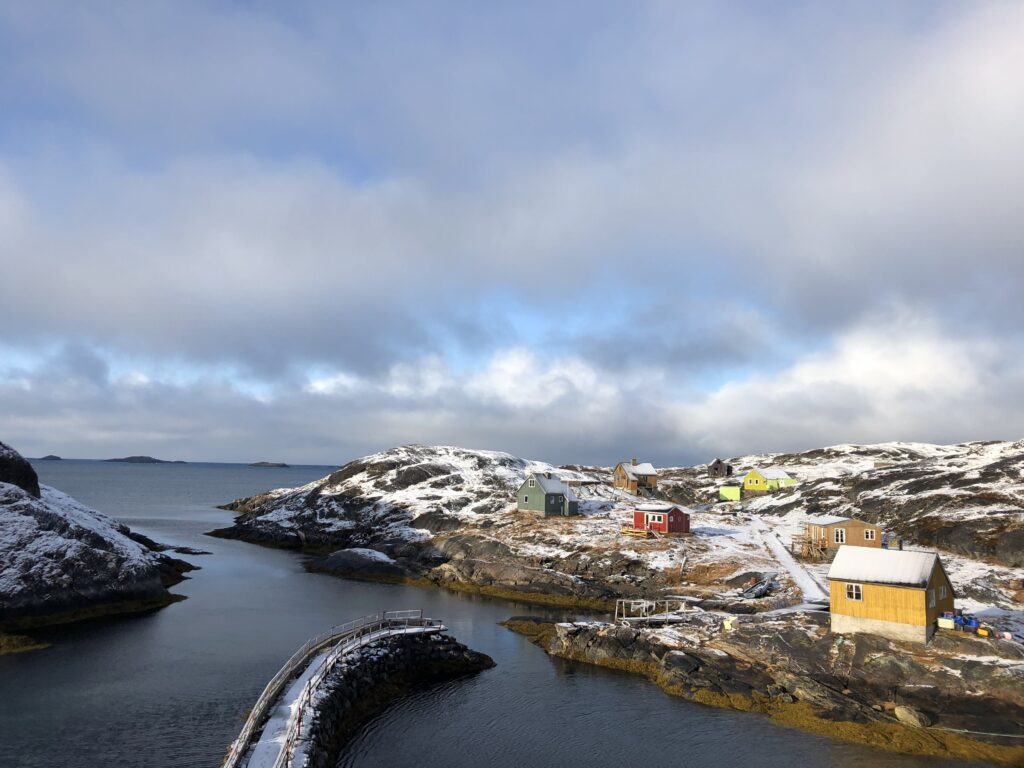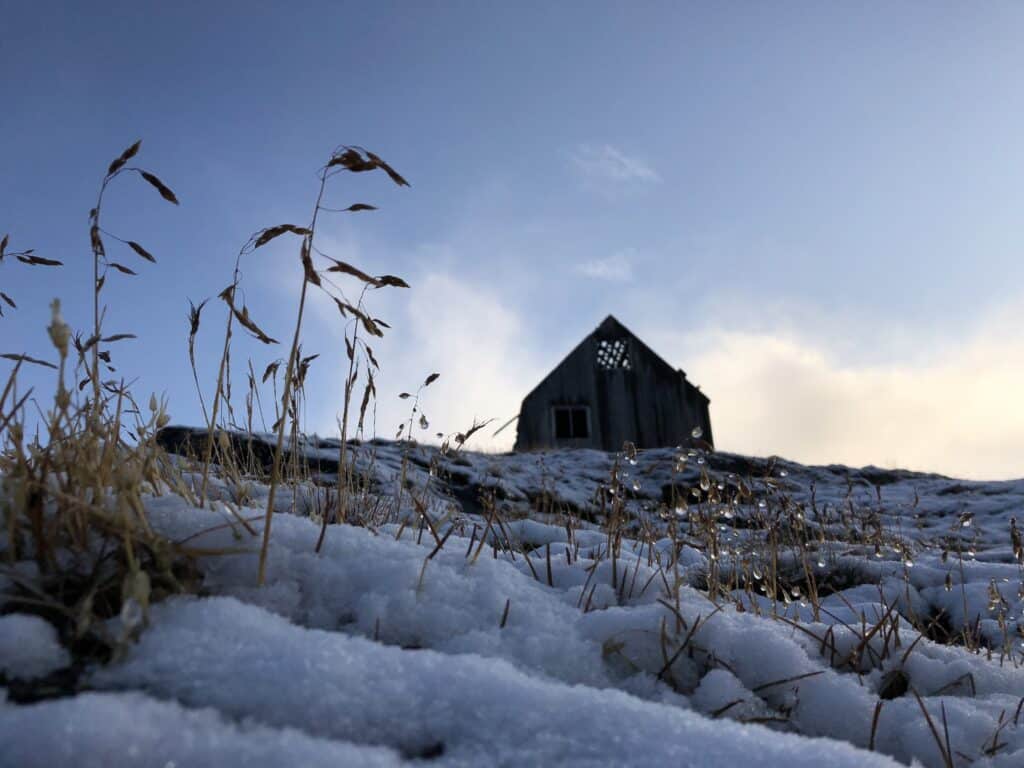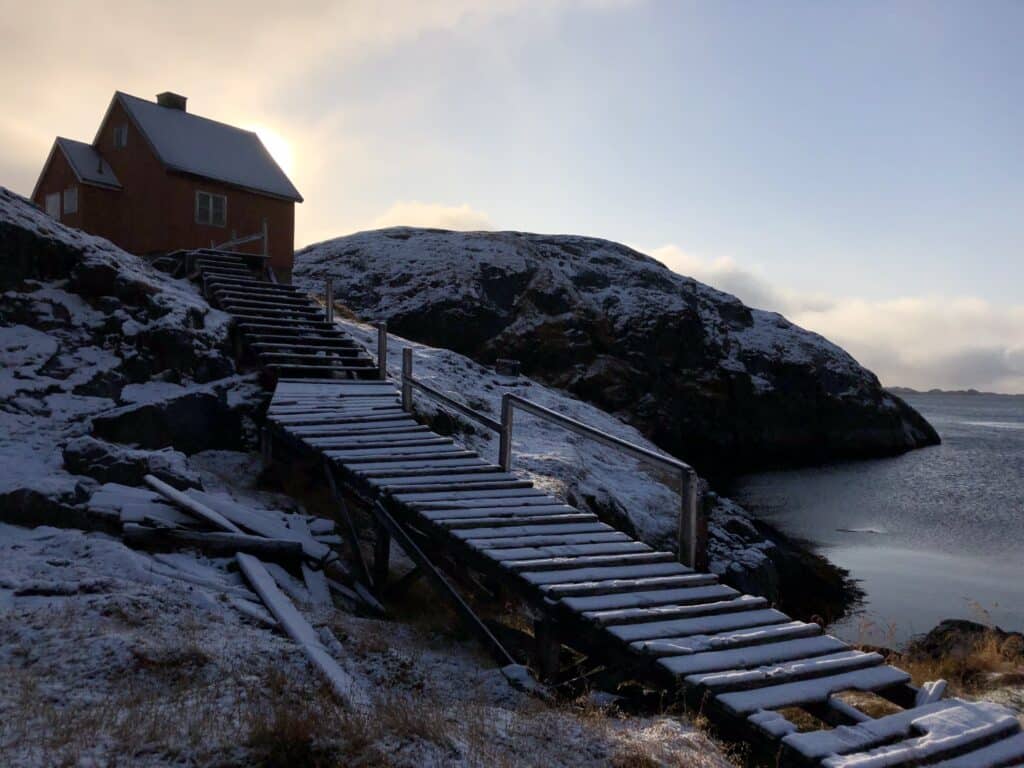 Be careful while getting into the buildings, because the wooden floor could be broken or quite fragile. It was snowing and later the sky cleared up and we spot a beautiful rainbow!
The weather changed pretty fast and it was quite cold when we headed back to Nuuk, but on our way back, captain Peter shared coffee and we enjoyed the landscapes with the tip of the mountains covered by the freshest snow of the season.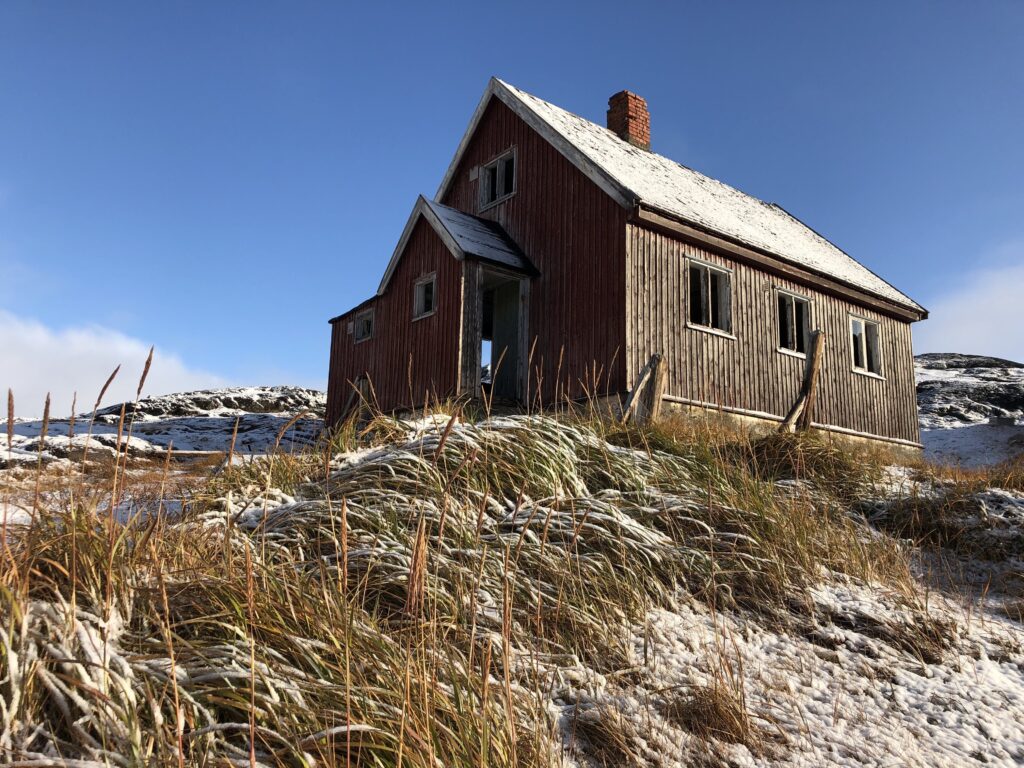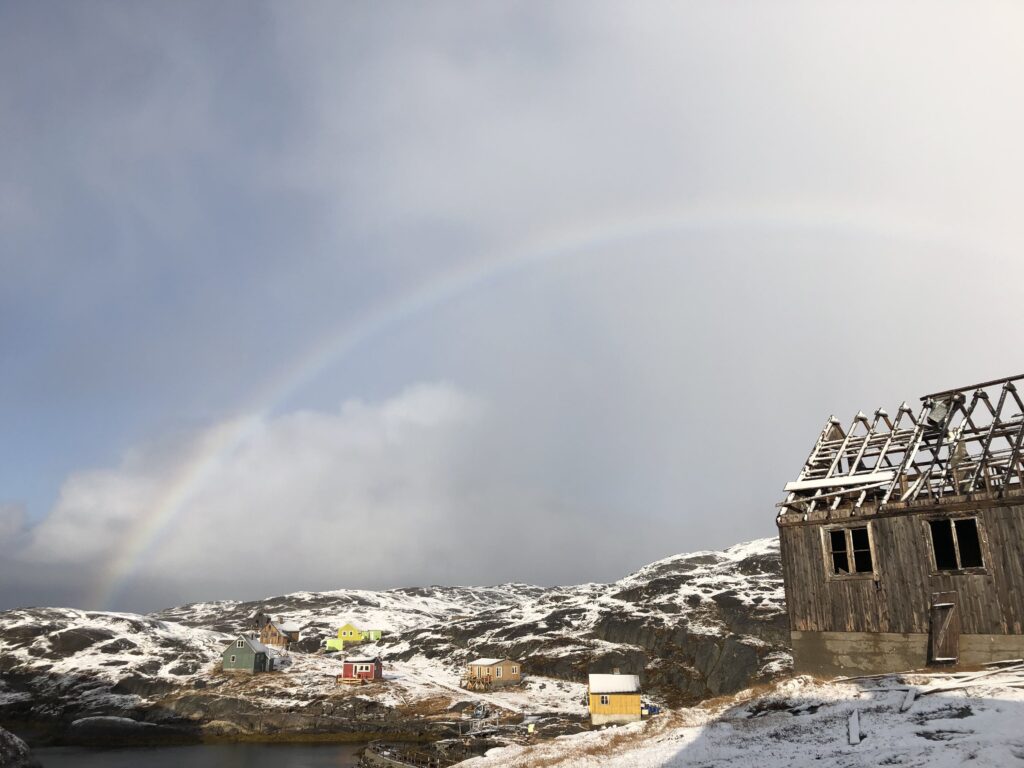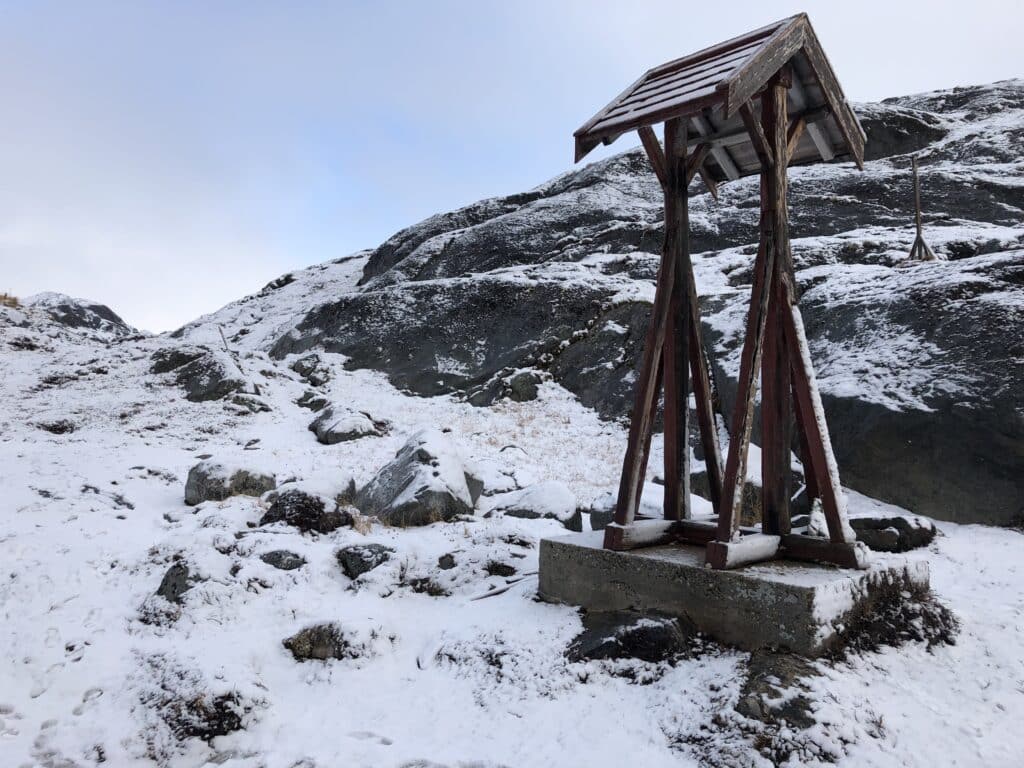 Other interesting travel blogs