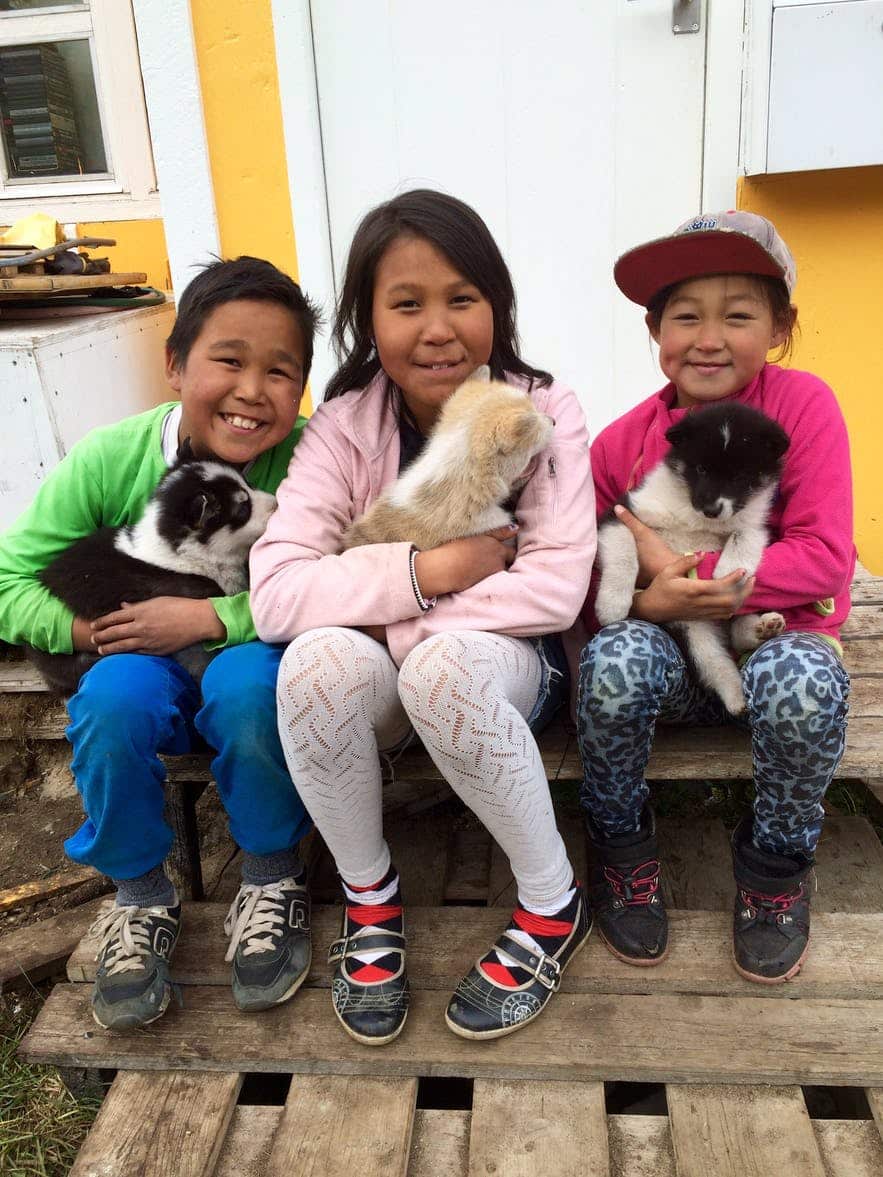 Met these sweetest kids with their puppies in Tasiilaq.
There are appr. 2000 inhabitants in Tasiilaq, which makes it the biggest town out of the two in the East coast.
The dogs are free to run around until they turn 6 months, then they have to be in a chain with the rest of the big dogs.
These Greenlandic dogs are working dogs, not pets like in many other countries. They are sled dogs and go for fishing or tourist tours during winter and are on "vacation" during summer when there isn´t any snow.
This picture is taken in Ittoqqortoormiit, the second town in East Greenland. There is appr. 550 inhabitants and is a very small and cute place. There isn´t proper roads so its easier to drive the kids around on an ATV. These vehicles are what most of the inhabitants are using to come around.
Not any proper road on the runway either 🙂
East Greenland is a very beautiful place with tall mountains and amazing views!
A great destination especially for hikers and photographers.
---
Read more about East Greenland here
Visit our Ultimate Guide to Tasiilaq here
Other interesting travel blogs