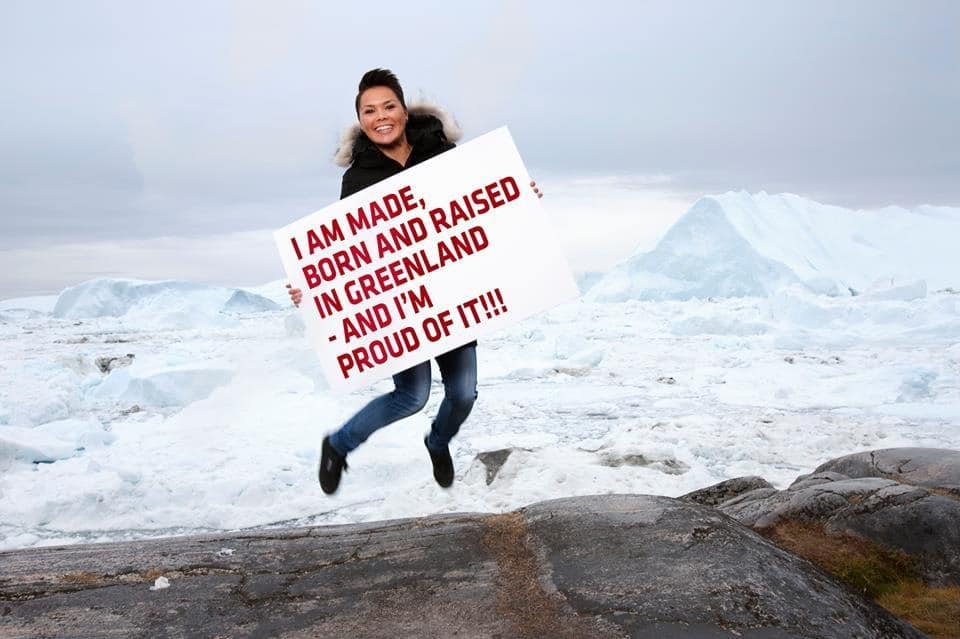 Being a Greenlander
Proud to be one of 56.000! 😀
The largest island in the world, and only 56,000 inhabitants. It makes you feel quite special to be one of them! 😉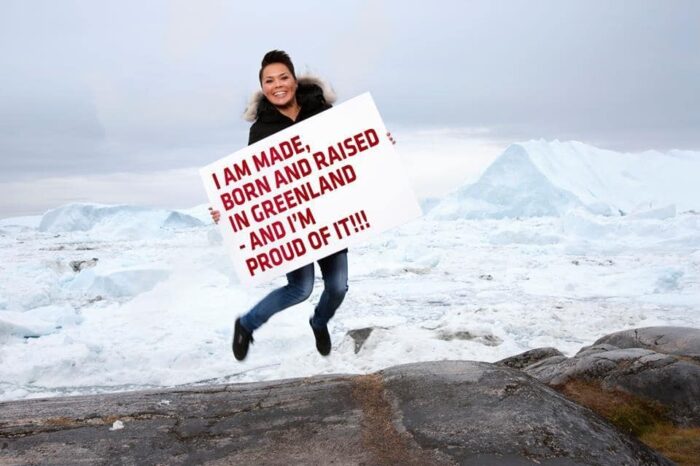 My name is Laali Berthelsen, 38 years old, mom to Liam, girlfriend to my boyfriend, and a proud Greenlander from Nuuk! 🙂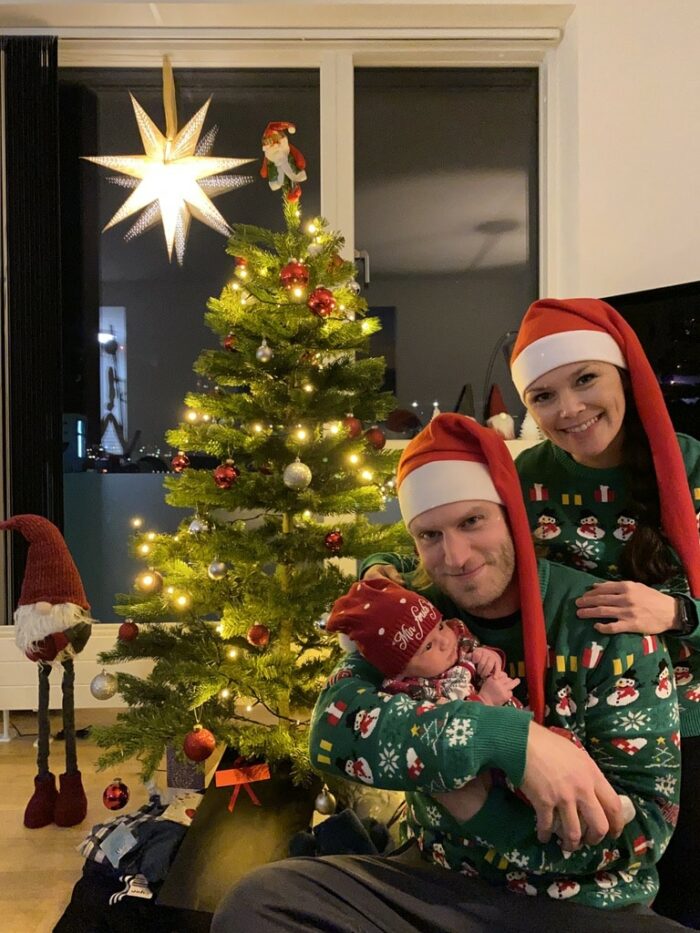 Coffee with a view
Nuuk is the capital of Greenland and has 19.000 inhabitants. It might be small for you, but we have everything that we need, and more to it when it comes to nature and possibilities for adventure!
The mountains and the sea is our place for mindfulness and peace, while the deep snow and the long hikes keep us in shape and happy 🙂 We do enjoy a cappuccino in a cafe´ but also a homemade coffee with a view.
The location in the picture below is called "Udsigten" which means "The view." I´ve been here many times, both hiking summer and winter but also on snowmobile rides during winter months, which is quite fun!
If you are visiting Nuuk, you could hike this pink marked trail and get to enjoy your coffee or meal in the same exact spot. The markings are on rocks, so they can only be seen during summer, therefore I recommend going with a guide during winter.
There are many other great hikes around Nuuk. For more hike options around Nuuk click HERE.
Greenlandic flag
Greenland is part of Denmark, but we have our own Greenlandic flag since 1985. It symbolises the sunset and a iceberg. White ice and sky, and red sun and sea. Still same colours as the danish flag.
The most pure and beautiful place on earth
I have traveled around the world for many years, and I still think Greenland is the most beautiful and pure place I have ever seen! How lucky can one be to be born in a place like this, where fresh clean air and pure nature are just outside your door, and you can go out and catch your own dinner if you like, such as reindeer, musk ox, seal, fish, birds, etc.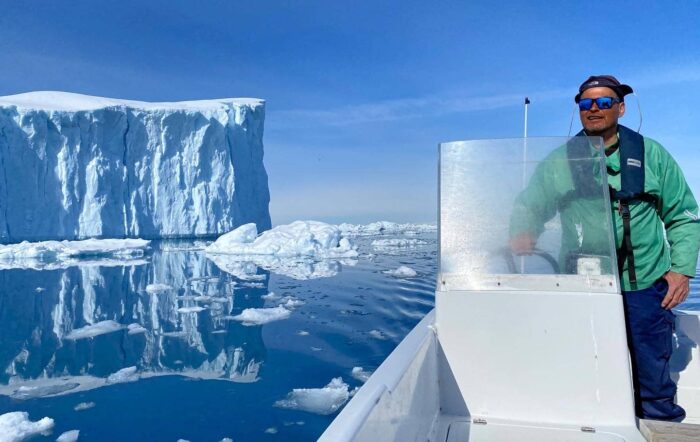 Tourism
Fishing is the main industry in Greenland while tourisn is the second.
I´ve been working in the tourism industry since 2008 both in Greenland and abroad. I have traveled a lot as well in my free time as well, but every summer is spent in Ilulissat, the town of the icebergs. (picture below) This is the most visited town due to its beautiful icebergs, whale watching, hiking on the ice cap, a calving glacier, and the Unesco world heritage area with lots of history.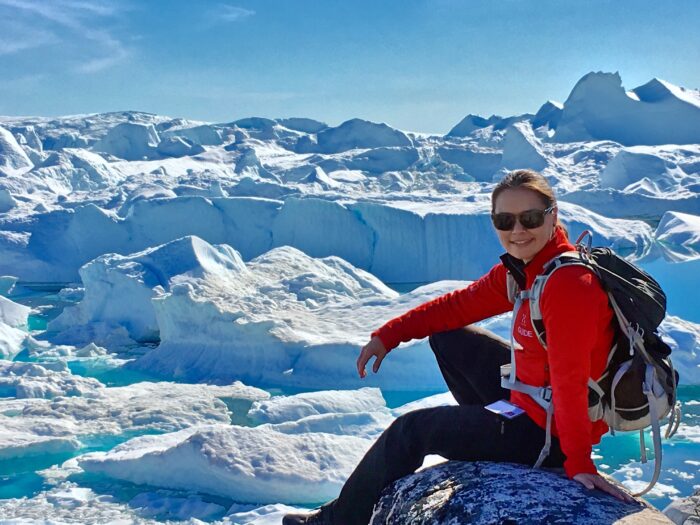 Even though I am from Greenland, I am still amazed at our extraordinary nature! and I love when I work on the cruise ships and can get to have a new view every day!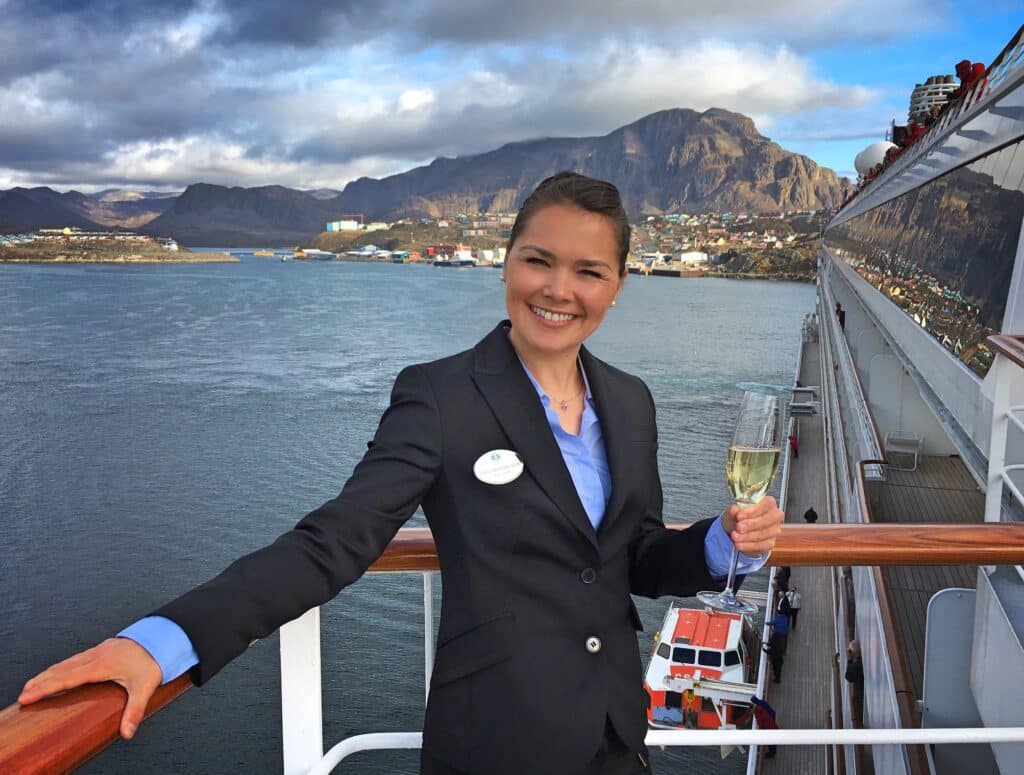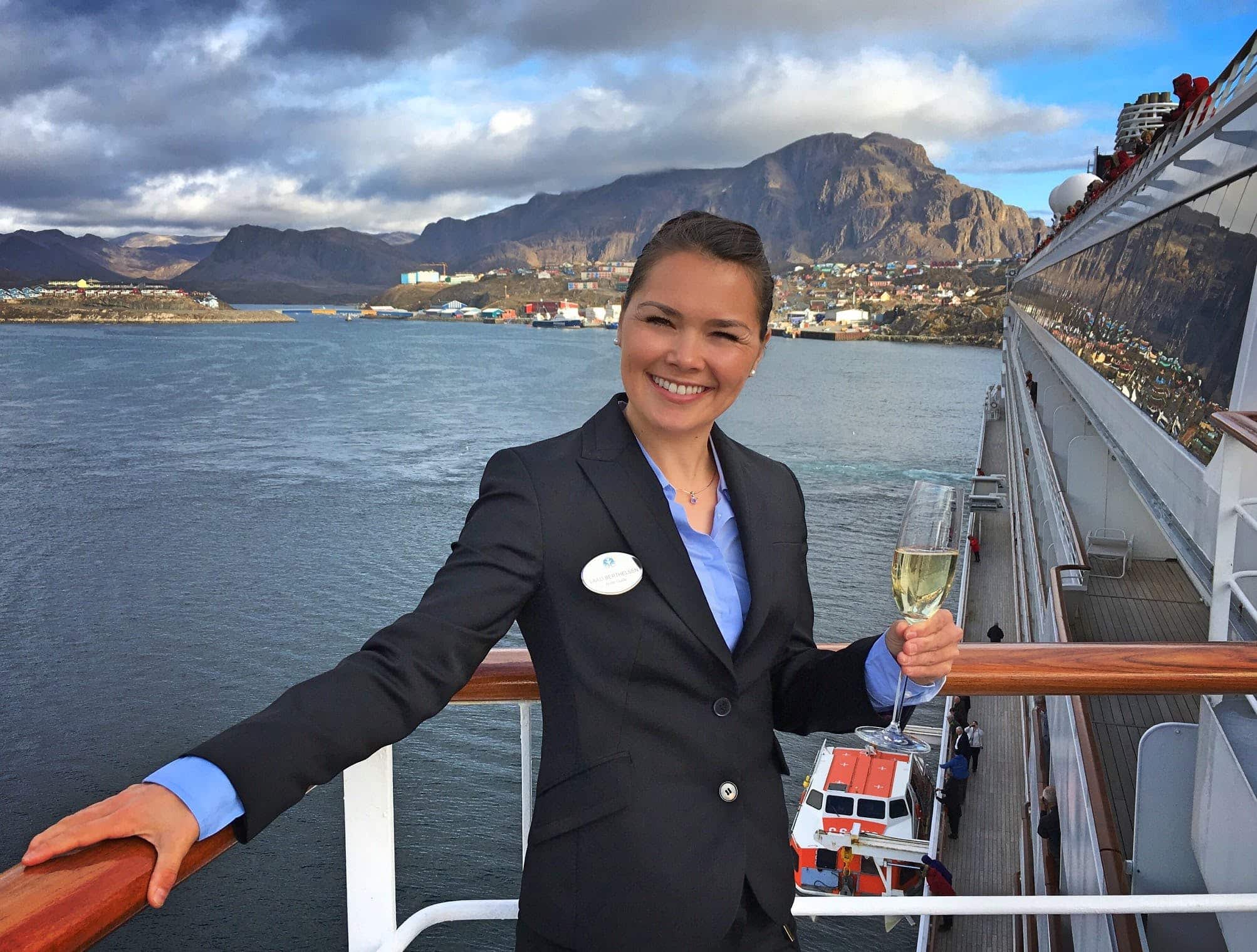 East to west, north to south
There is a big difference from north to the south and from east to west. So you have to come several times ;-P
Let us know if you need any guiding for when to visit and what you want to explore, Guide to Greenland is here for you anytime 😉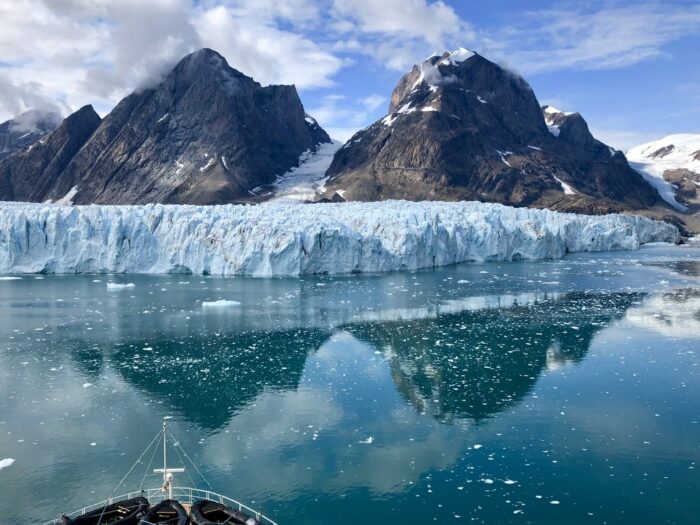 Other interesting travel blogs