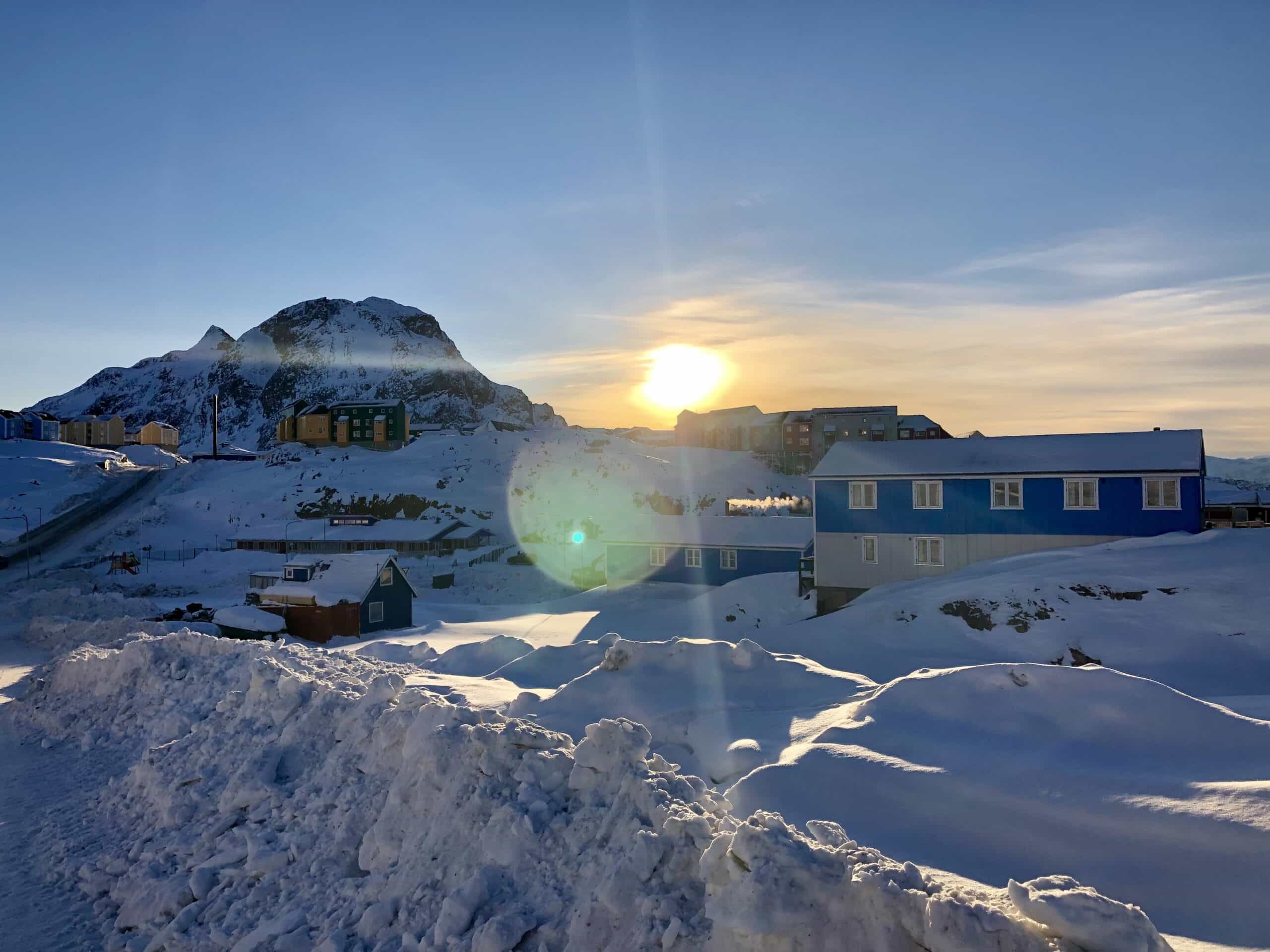 Sisimiut is amazing
Do you want an extreme adventure during winter in Greenland? Then Sisimiut is the place. This town has so much to offer! A history that goes 4500 years back, friendly people, souvenir shops, amazing cultural sights, and unforgettable tours!
Sisimiut is a destination both for summer and winter, and I have been here several times during summer with cruise ship guests, and haven´t been here during winter since childhood. So it is so nice to be in one of the most attractive places in Greenland! And I can tell you, this time of year is sooo amazing! So much to do and see and everything is just around the corner 😉
Sisimiut is the second largest town in Greenland and has appr. 5500 inhabitants. Sisimiut has several education sectors so many youngsters are mowing from the smaller towns and villages to Sisimiut to get a degree. Therefore is the town growing and the carpenters are busy building.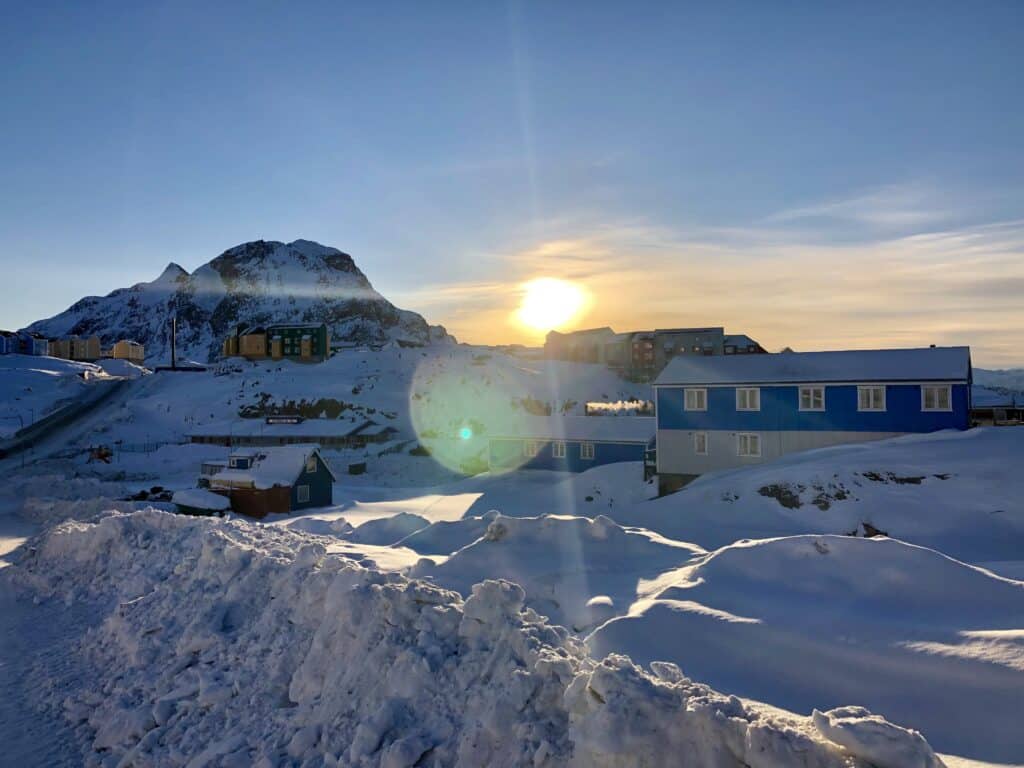 So much snow during winter! and snowshoeing is a great way to see the landscape and feel the cool clean and fresh air! I love the feeling of coming back inside after a whole day out, getting something warm to drink and just sit back and get sleepy while the body gets reheated.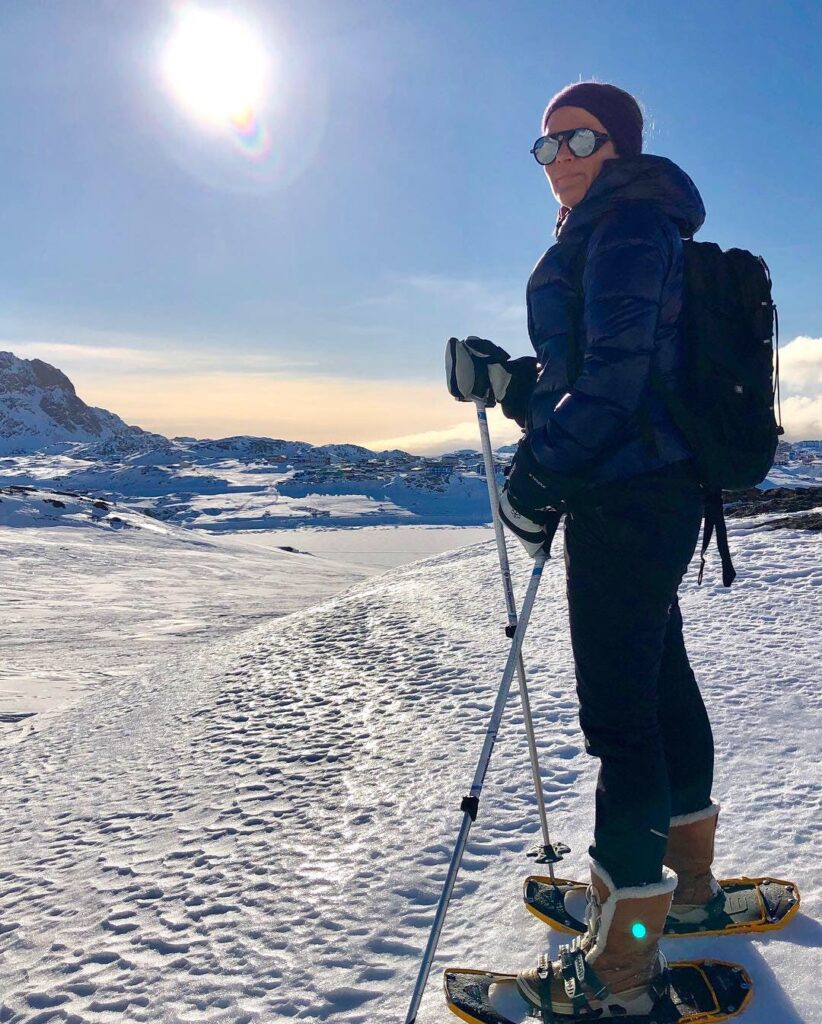 March and April is the best time I think because these months are less cold and the length of daylight is getting longer, and generally is the weather getting more stable.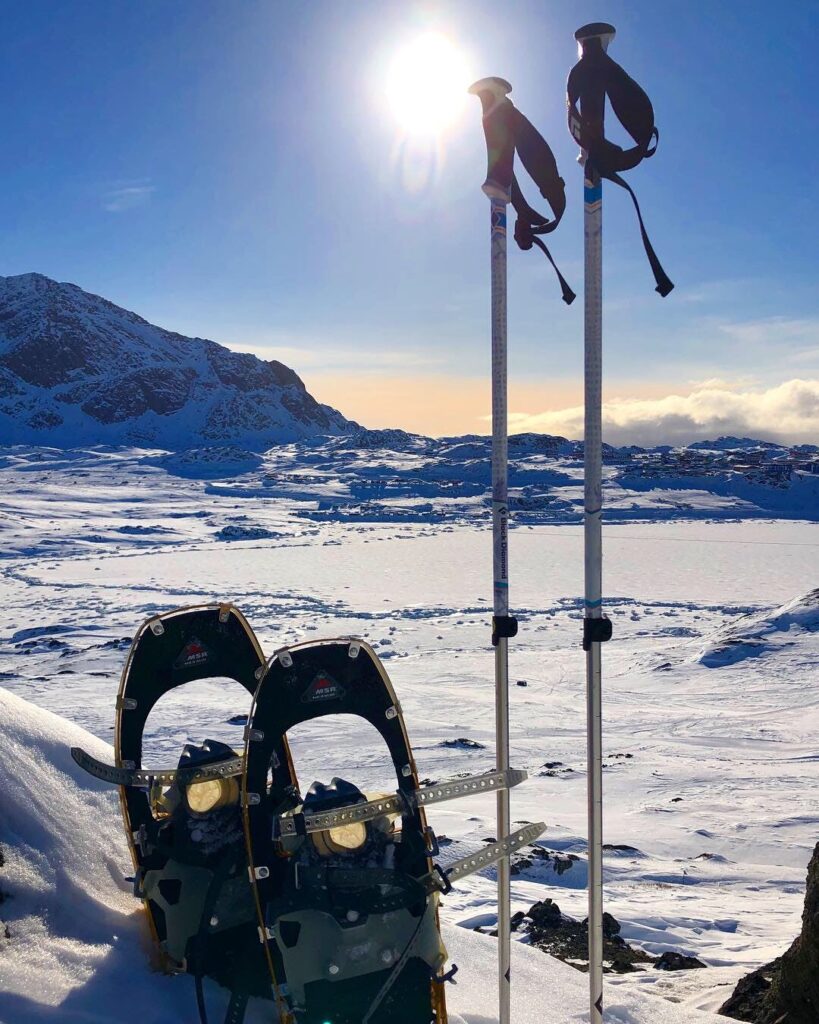 The arctic circle and above is where we get midnight sun and polar nights. The circle is also the border for the dogs, so north of the circle is the Greenlandic sled dogs while south of the circle you find what we call "danish dogs" which are any other kind that you also see in Europe. The dogs are not allowed to cross the border and have to stay on each their side, to keep the Greenlandic dog as strong and pure as possible.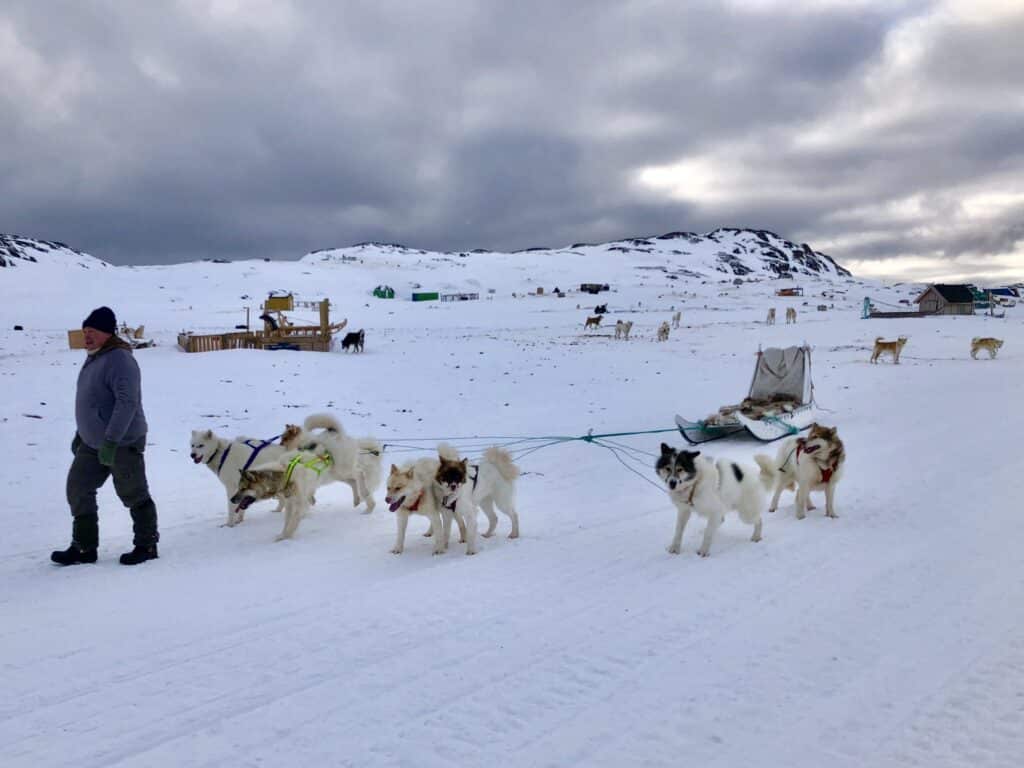 Dogs that are more than 6 months old are in chains, be aware that you are not allowed to feed or touch these big ones. But the poppies run around and love to come and chat with visitors, so these you can pet but still don´t feed them.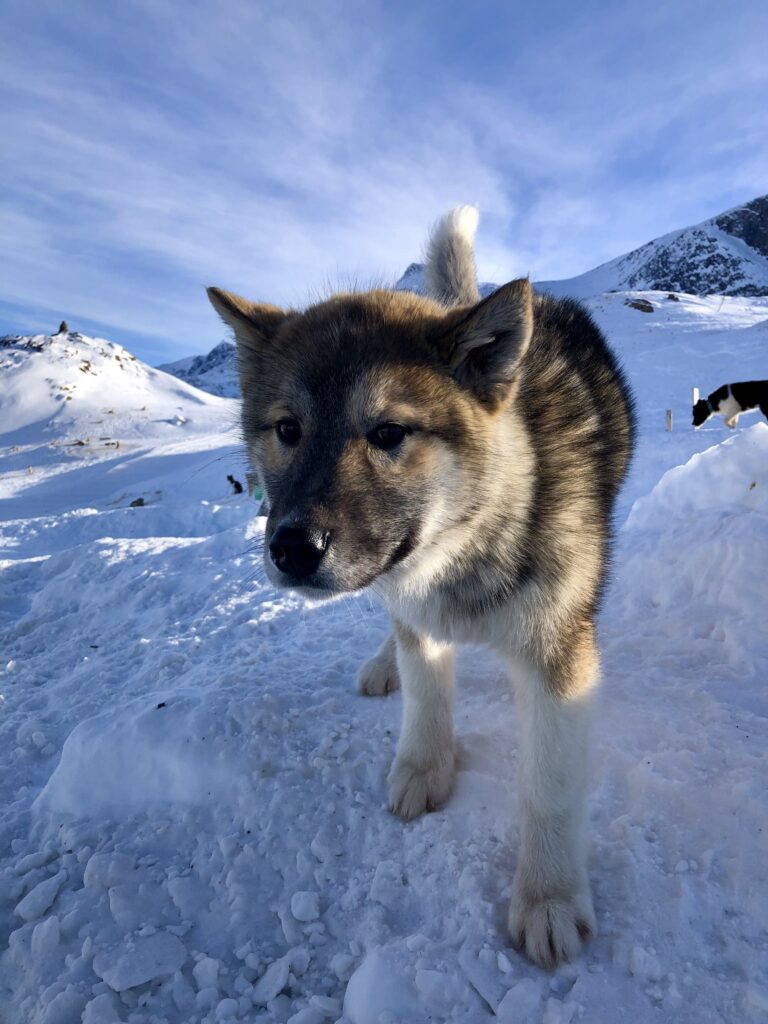 Sisimiut is just above the arctic circle, so its possible to go on a dogsled tour. It is also a great place to go skiing as well as driving a snowmobile or ATV in the backland or even to a glacier.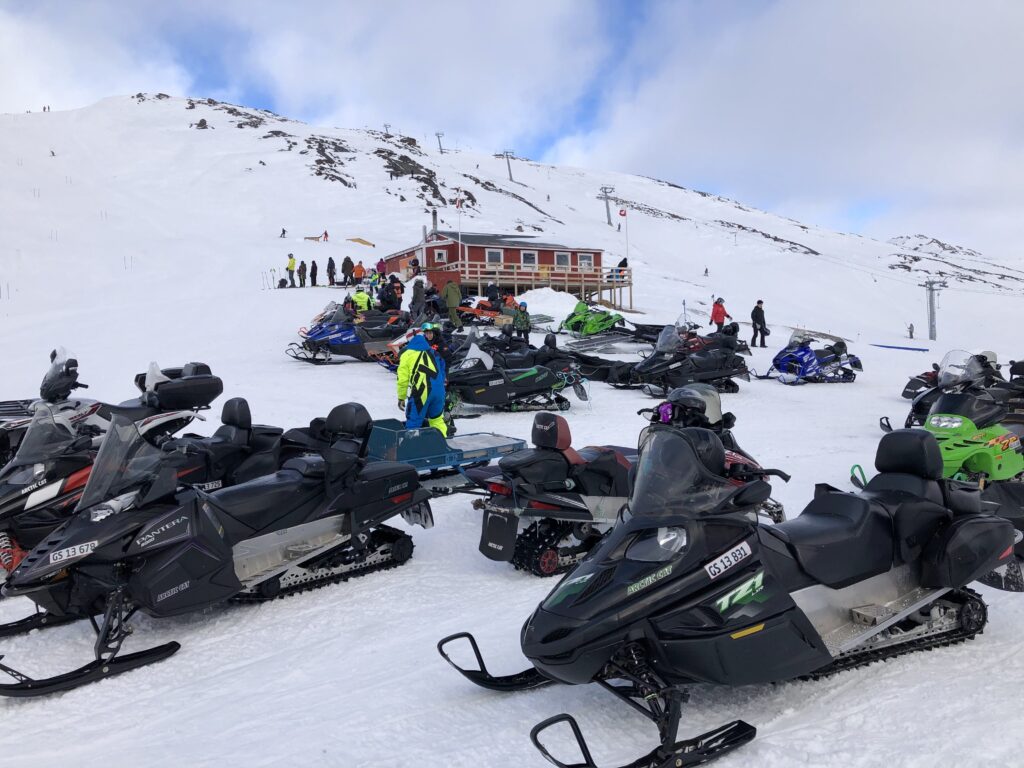 This picture is taking at the ski lift area, which is 20 minutes drive by snowmobile away from the town. There is no tar road to go there by car, so it either has to be by dogsled, snowmobile or an ATV.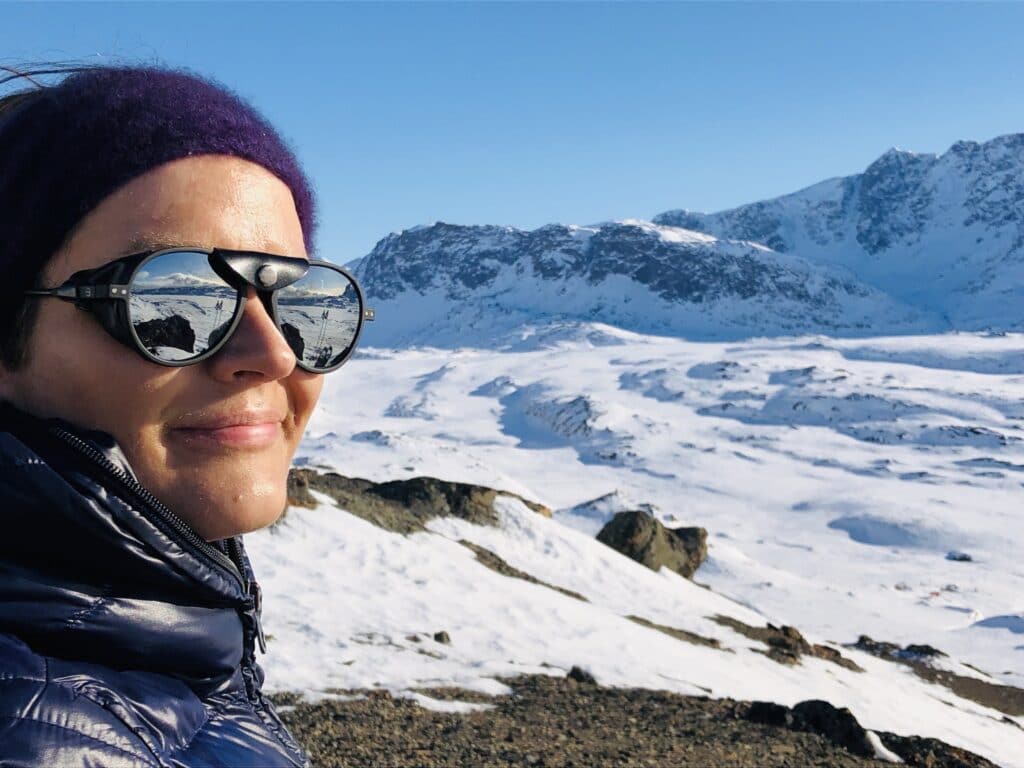 The sun is very strong and especially with the snow reflecting during winter, so remember your sunscreen and sunglasses.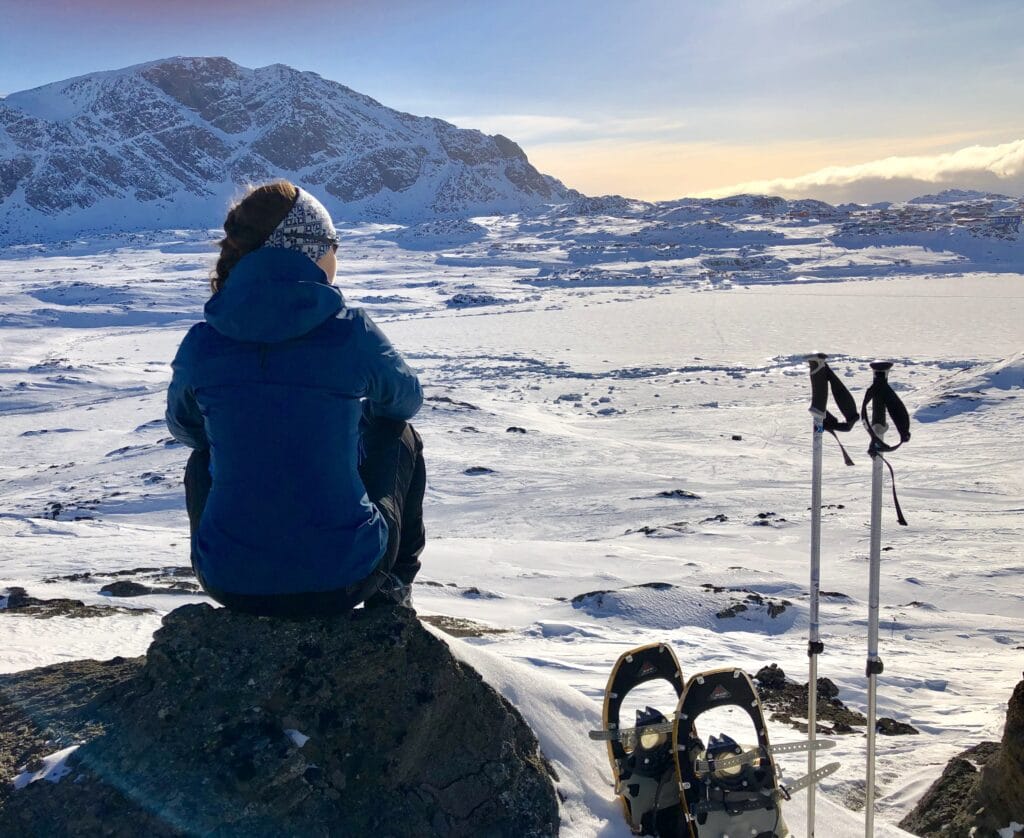 I am born and raised in Greenland, but since 2008 have I been in Greenland during summer, and traveled working and for pleasure during the rest of the year. So where ever I have been in the world, I always miss three things, my sister, my nephew and this great calm nature! Nature is a big part of my life and it is and will always be the best place to find calmness and inner peace.
Other interesting travel blogs