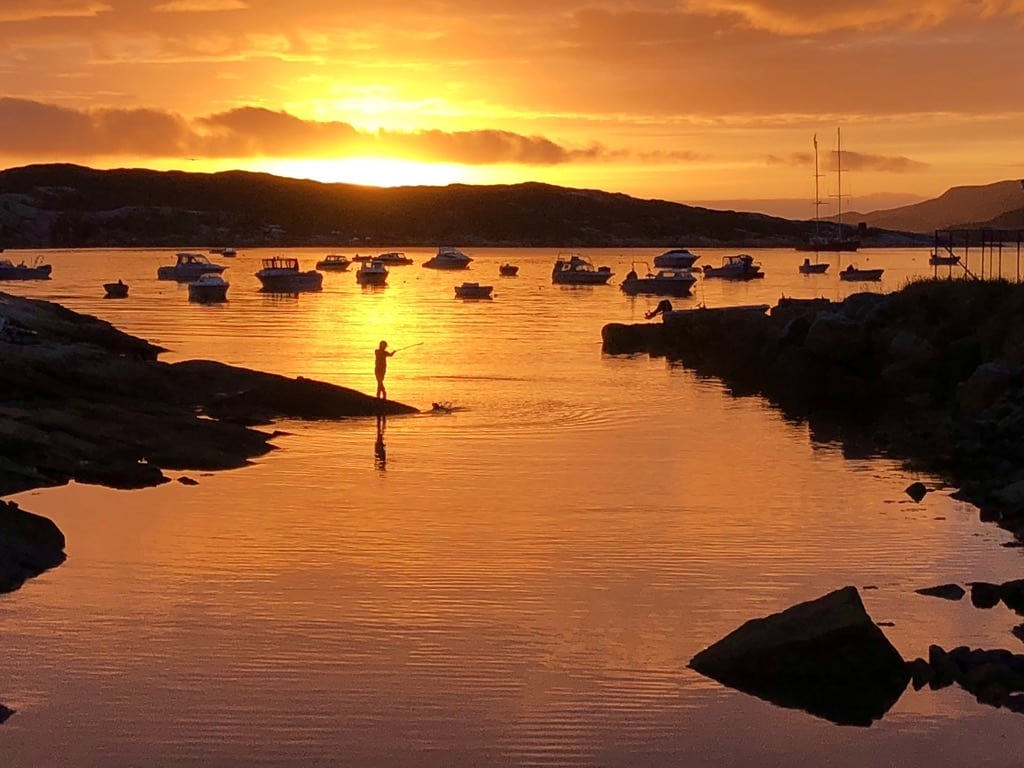 If you want an unforgettable vacation and amazing pictures on your Instagram, Facebook, Twitter, Youtube, etc. Then Greenland is the perfect place!
Greenland is a beautiful country with pure nature, and lots of wildlife as well as colorful towns and villages. There is everything from green fields in the south, to huge icebergs in the north, while pack ice and high dramatic mountains are found in East and South Greenland. We also have desert landscapes, while some places are volcanic areas.

We are a destination with lots of opportunities for adventure, at the same time a perfect place for photography of nature, culture, and wildlife.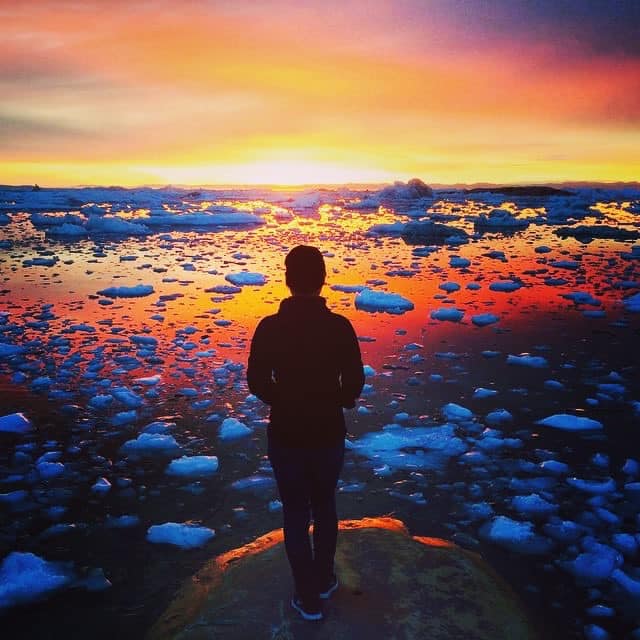 Midnight sun
Above the Arctic Circle, we have midnight sun in summer and polar nights in winter. There is no sun in the winter for months, while the sun does not set in the summer. Once the sun begins to set it creates very colorful evenings as you can see in the image above. We took this picture in Ilulissat at the end of August with a phone with no filter used.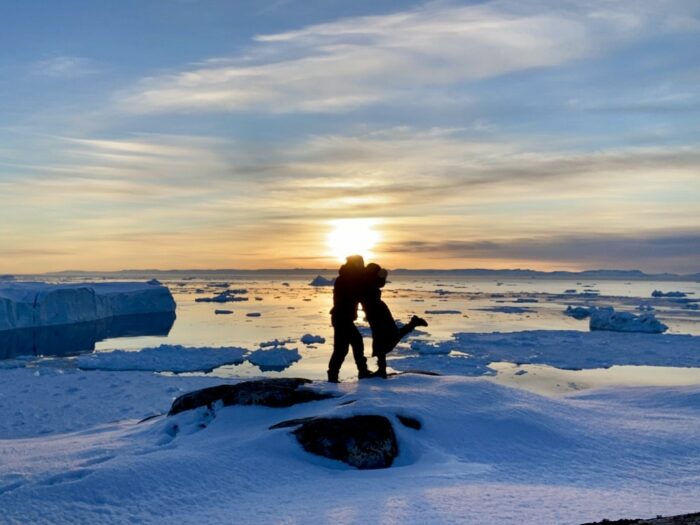 Greenland is unique
I have seen a lot of Greenland through my jobs on cruises, yachts, and as a tour leader. Ilulissat is one of my favorite places in Greenland because of the fantastic icefiord and the calving glacier which is located 90 km north of the town. These are sceneries that you never get tired of and that are constantly changing.
I have been working in Ilulissat in 12 summer and 4 winter seasons and really do love it! 🙂
Ilulissat Icefiord, UNESCO
Over 80% of tourists who visit Greenland visit Ilulissat. Here you have these beautiful huge icebergs, which you can experience from the sea by boat, from land, and from the sky by flight or helicopter Also there are beautiful hikes along the icefiord, whale safari and not least there is a history that goes 4,500 years back.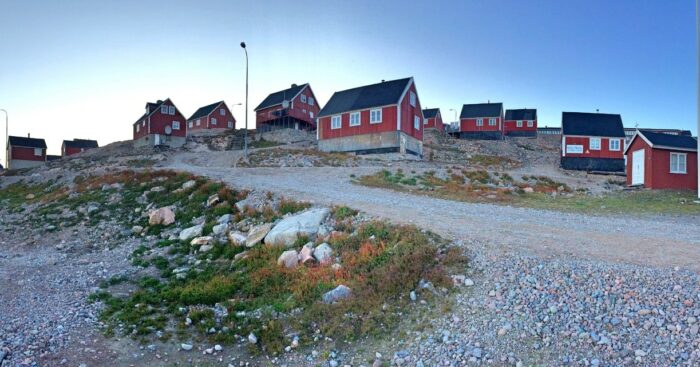 Colorful houses
I took the picture above in Ittoqqortoormiit in East Greenland, which shows us the part of the town they build while only having the color red available 🙂
In Greenland, we have very colorful towns and villages.
It all started with color codes depending on what title you had, then you lived in the same colored house. For example, are the hospitals mostly yellow, then the doctor lived in a yellow house, while schools and children's institutions are red then the schoolteachers lived in red houses, and the grocery store in blue, etc. Today you just do not want the same color as your neighbor ;-P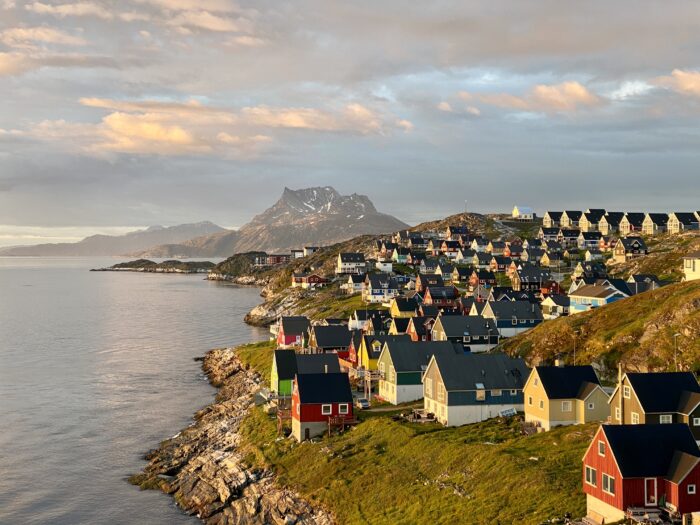 We got ice
Greenland is the largest island in the world and with its only 56,000 inhabitants, it gives us plenty of space. Our nature is big and very beautiful. Over 80% of the country is covered by ice and many glaciers are pushed out over the lowest areas and flow out, and some flow all the way to the sea as in the picture below.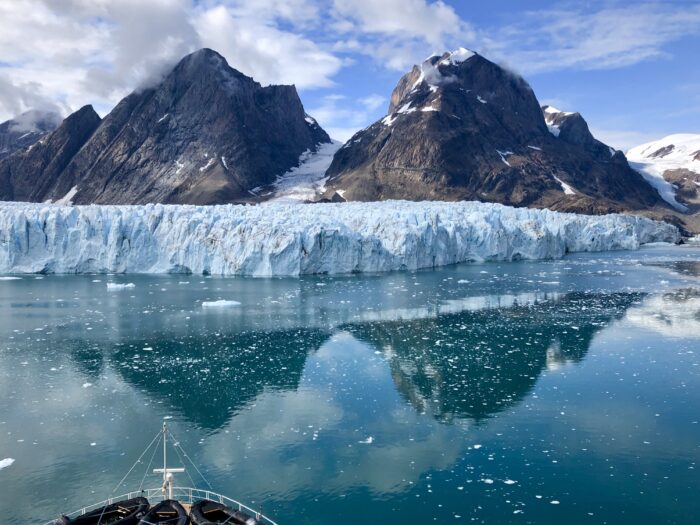 East Greenland
I have been to East Greenland while working onboard The World as a Greenland specialist twice, and one of the journeys was East and West Greenland through Prins Christianssund, a very stunning route.
We visited the two only towns on the East side of Greenland Ittoqqortoormiit and Tasiilaq, which was a very big experience for me to visit these towns which are so isolated and so far away from everything. They only get supplies by ship twice a year because of the harsh climate, so many mostly live off fishing and hunting.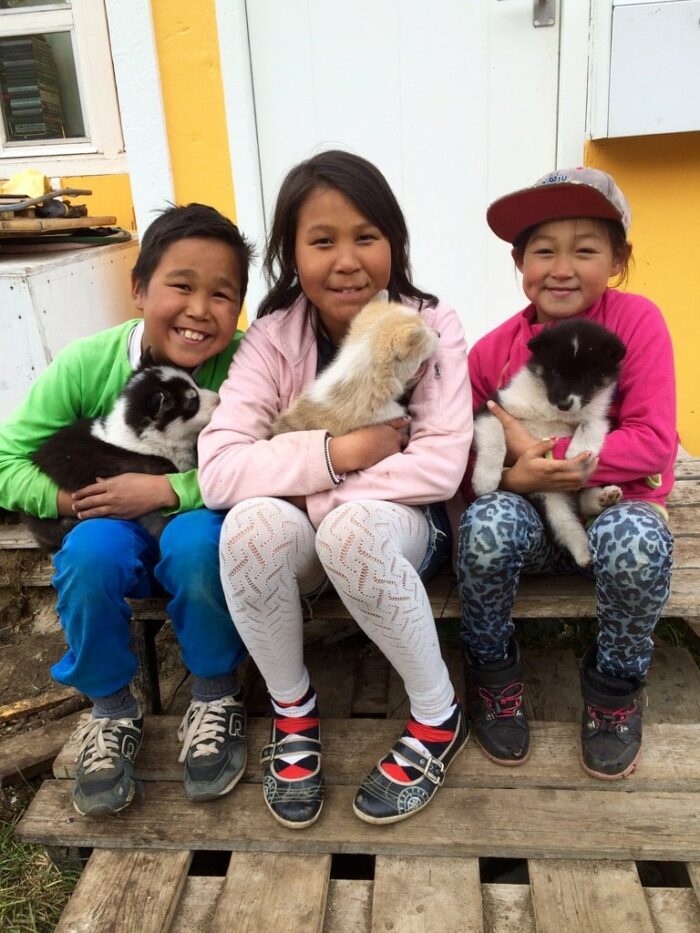 Kids playing with their puppies. Greenlandic dog sled dogs are working dogs so they live outdoors. In winter they work a lot while in summer they are having a vacation doing nothing 🙂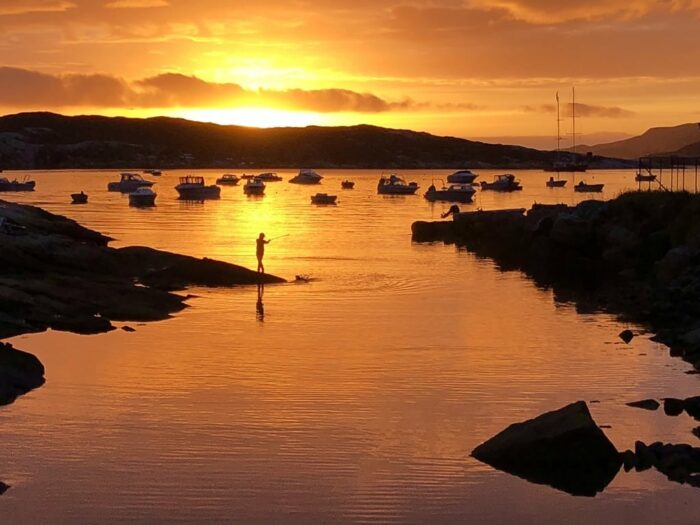 Sunsets
When the sun starts setting in the north after a whole summer with the midnight sun, it greatest very colorful evenings. Both the picture above and below are taken in Qeqertarsuaq while I was working there at the beginning of September, with my phone with no filter. A perfect place for a painter and a photographer. Of cause also to anyone else who appreciates nature 😉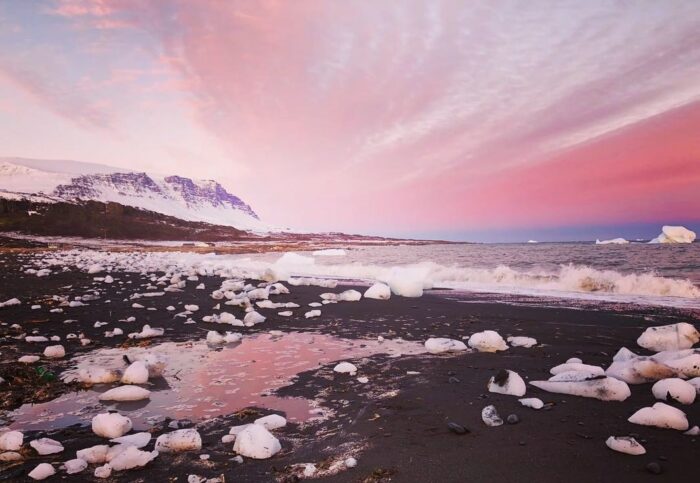 Excursions
Greenland has so much to offer, not just the beauty of nature, but also being in it while experiencing adventures like kayaking, sailing, climbing, hiking, flying, watching wildlife, etc.
The picture below is taken in south Greenland, kayaking among icebergs and beautiful mountains.

Do you want an adventure for life, check the opportunities HERE.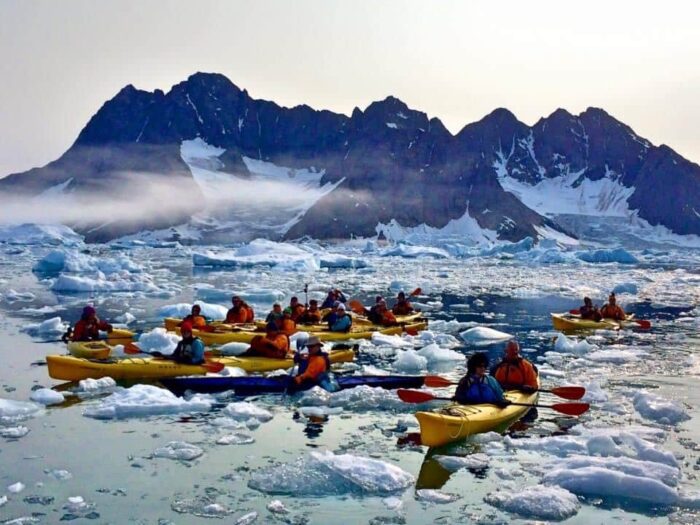 Last but not least, we have the aurora, the northern lights during winter. It has to be dark and clear sky, and you never know when they appear, so be ready to jump outdoors and don´t forget to bring your camera 😉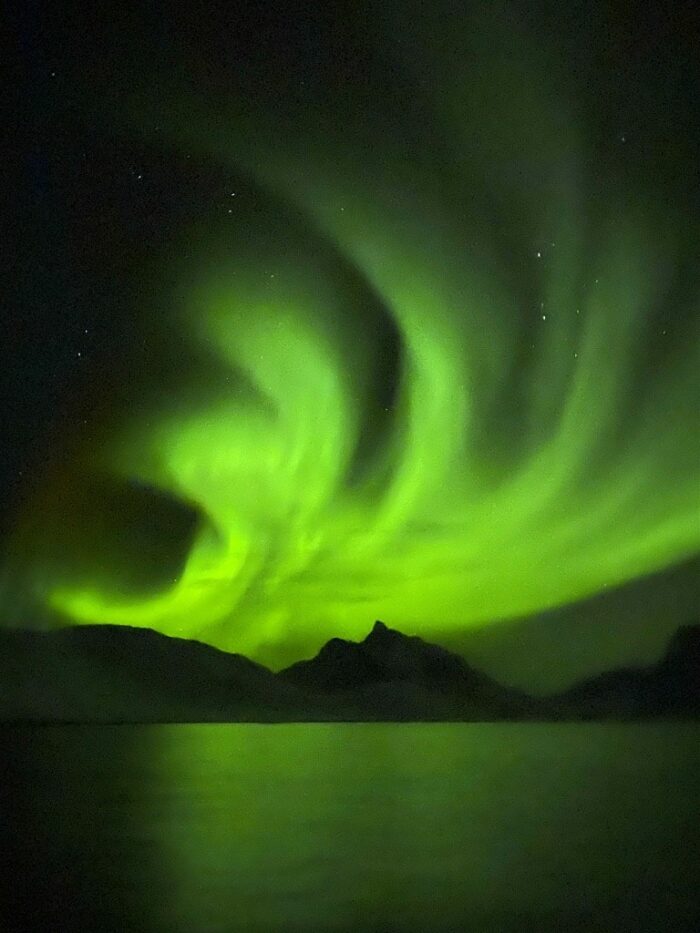 Other interesting travel blogs