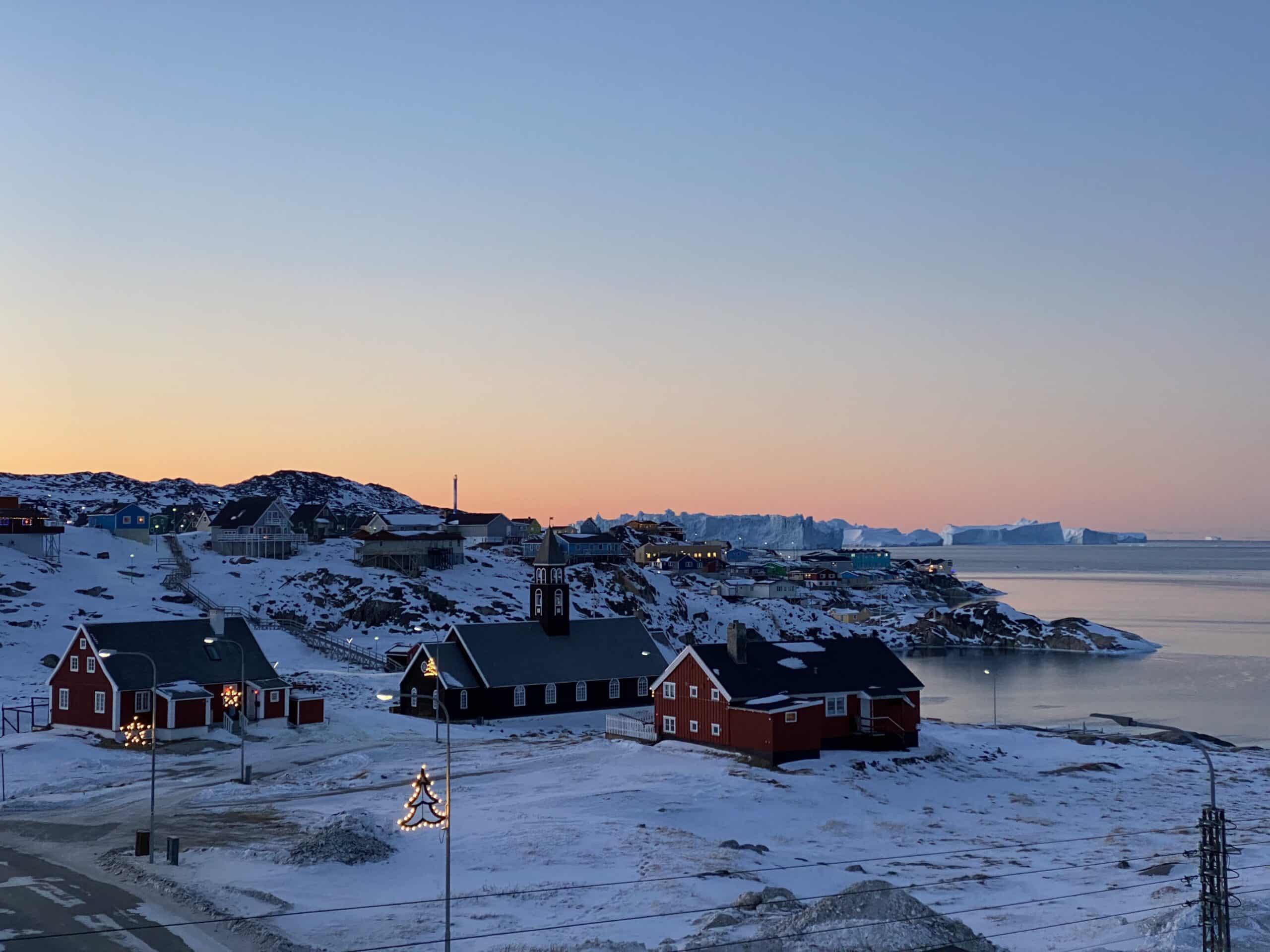 Do you want an adventure in Greenland during winter? I can recommend visiting Ilulissat and bringing plenty of warm clothing! 🙂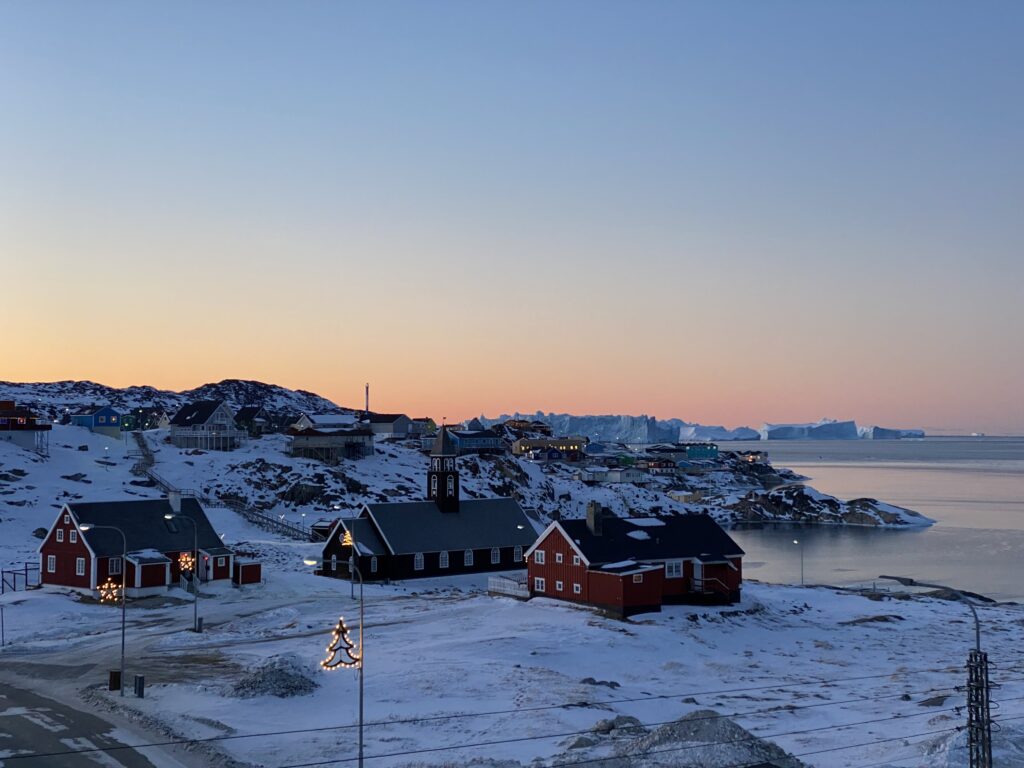 Ilulissat in Winter
Ilulissat is above the Arctic Circle, which means it experiences polar nights during the Winter. This means the sun doesn't rise above the horizon at all! Here in Ilulissat, this lasts almost for two months, but the further north you go in Greenland it lasts for even a longer period. 
In contrast, the Sun doesn't set at all for two months during the Summertime! This is called the Midnight Sun.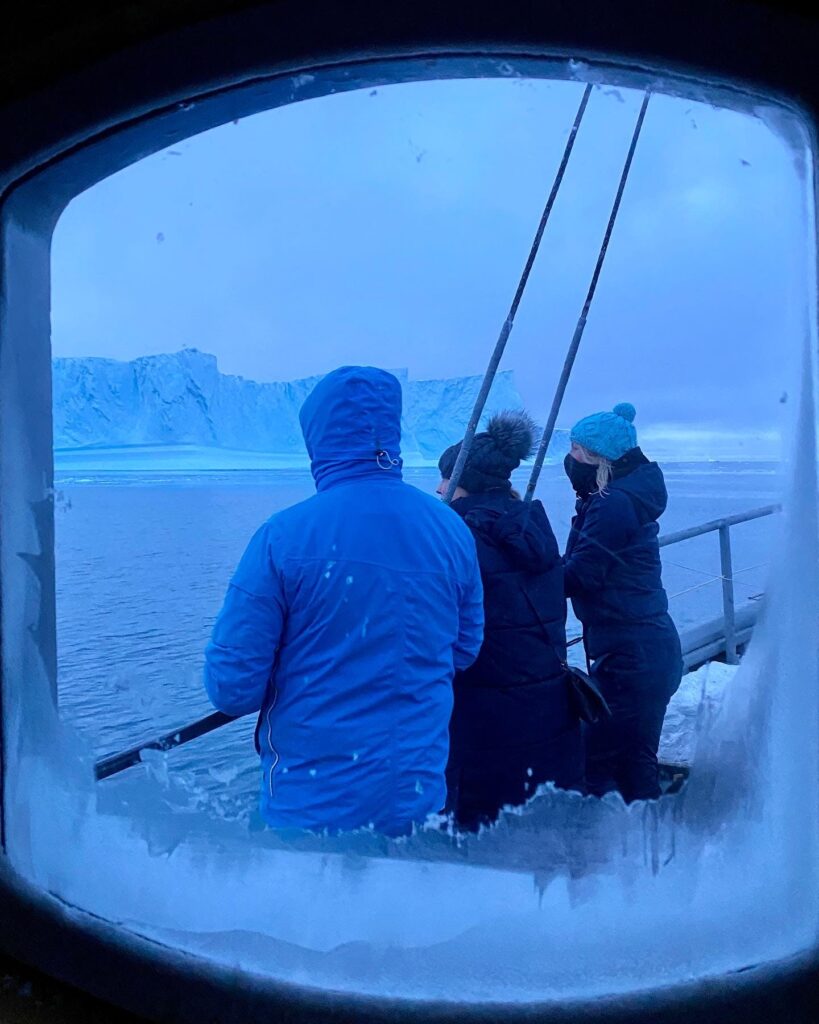 In December the sun is just below the horizon, which means that it is relatively bright for about 3-4 hours before total darkness closes in again. As you can see from the pictures, it is definitely bright enough to be able to see properly and also go out on excursions.
Doing a boat tour in Ilulissat
During New Year, I was in Ilulissat with a group of visitors and we went out on amazing tours every day.  
Ilulissat means "Icebergs" in the Greenlandic language and there are plenty of them just outside the town! The icebergs come from the most productive glacier in the northern hemisphere, which calves around 46 cubic kilometers of ice every year and moves 40 meters per day along the 70-kilometer long Icefjord. This area is on the UNESCO's World Heritage list. 
Doing a boat tour among the icebergs is an amazing experience and an absolute must while visiting the town!. The fresh air, calmness, the smell of the ice, and being one with nature is such special feeling. It is very cold though, so remember to bring many layers of warm clothes.
Going dogsledding in Ilulissat
Another must-do is traveling via dogsled. This excursion is only possible in Ilulissat during winter, because we don't have snow during summer. The dogs are on vacation 😉 
The polar circle is also the "dog border" in Greenland. South of this latitude we have what we call "danish dogs", which can be any breed of dog except the Greenlandic Sled dog. Above this line, you can only have a Greenlandic Sled dog. This strict border is made to keep our Greenlandic dog a race pure.
Many families still have a sled, and some fishermen use dogs to carry them out fishing on the ice. But because of climate change, the number of dogs is decreasing.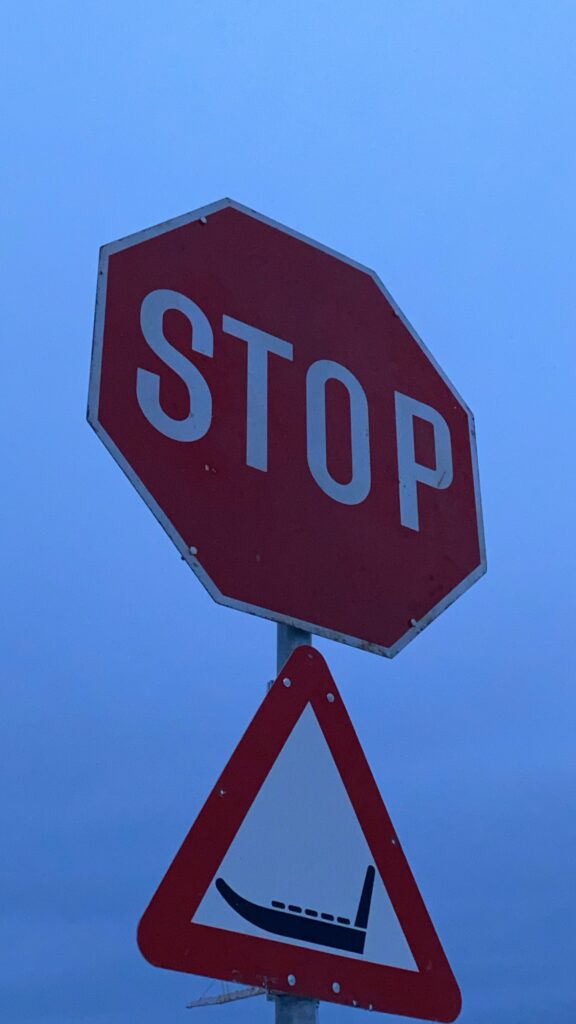 I love these road signs for dogsleds. It is much easier to stop a car than to stop 25 dogs, so the dogs have right of way!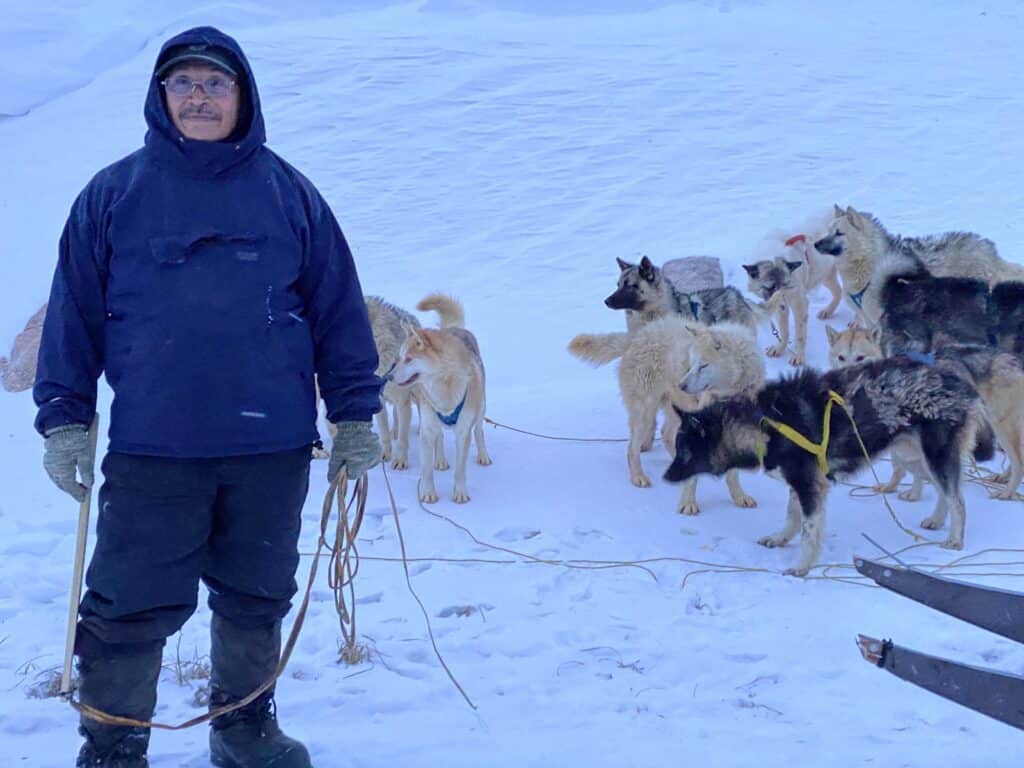 Here is one of our dog drivers ready to take our guests on a tour.
Snowmobiling in Ilulissat
If you are more into excitement and an adrenalin rush, another winter excursion in Ilulissat is a tour on a snowmobile. Our guests got to drive themselves when they went out with a snowmobile guide. 
Hiking/Snowshoeing in Ilulissat
Although hiking is usually associated with Summer, the boardwalk down to the old settlement location of Sermermiut is still walkable during winter. The history of this area goes back 4500 years and has an amazing view over the mouth of the Icefjord.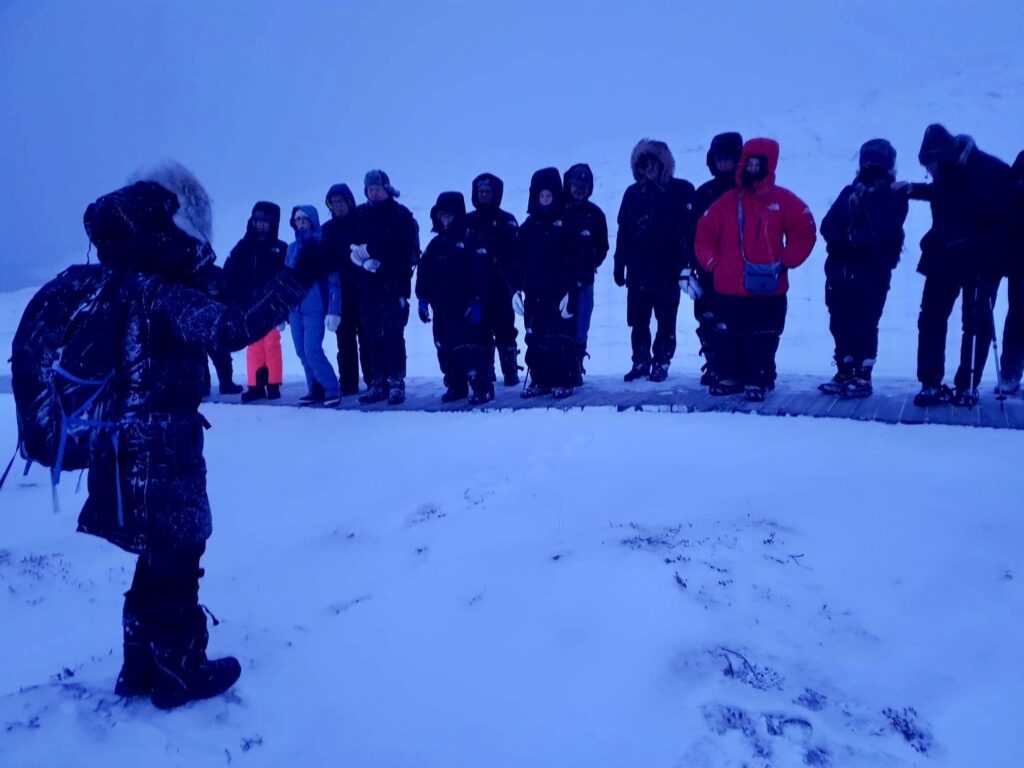 If you want to hike elsewhere, you need to do so with snowshoes.
Other interesting travel blogs