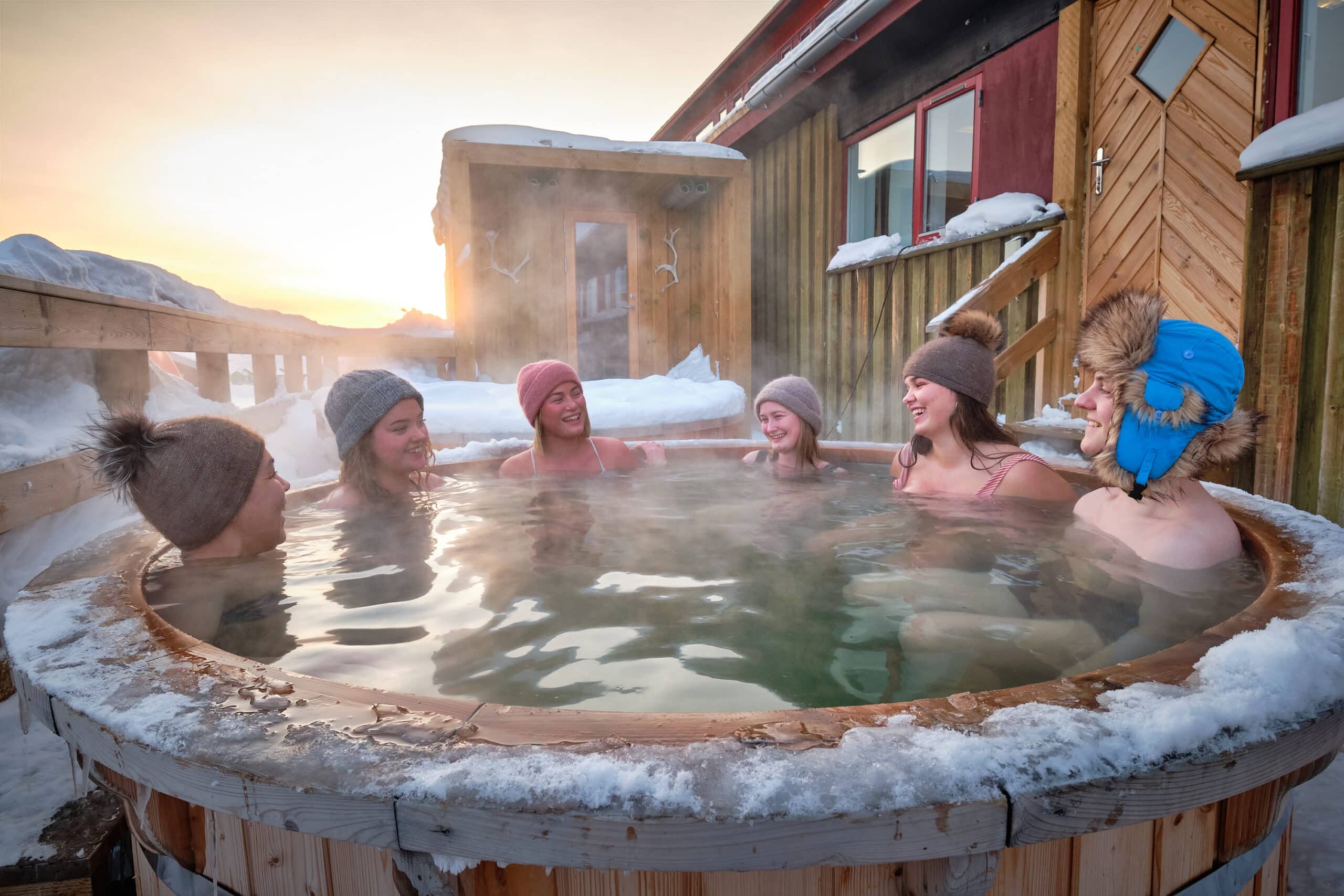 Arctic Spa at the Hotel Sisimiut
Hidden on the back terrace of the Hotel Sisimiut is a relaxation oasis.
The Arctic Spa is perfect no matter whether you have just competed in the Arctic Circle Race (the world's toughest cross-country ski race), hiked the Arctic Circle Trail from Kangerlussuaq, or you are just after a bit of pampering.
Arctic Sauna
When I first visited Sisimiut in the Summer of 2018, I treated myself to a sauna after hiking the 160km-long Arctic Circle Trail. I love that it is set up and self-contained in a shipping container
and includes both an anteroom as well as the hot room, both done up in beautiful timber.
Although there is no cold plunge pool to rapidly cool you down, simply step outside into the brisk Arctic air or, in Winter, you could roll around in the snow if you wanted!
It is possible to hire out the entire sauna for you and your friends, or take your chances and potentially meet someone interesting. You may also have it all to yourself!
Wilderness Bath
This year when I visited in February, they had also opened two hot-tubs (dubbed "Wilderness Baths") on the terrace.
The water is perfect hot-tub temperature and keeps its heat, regardless of how cold it is outside or how long you stay in.
Although we were too early in the afternoon to see them, this would be the perfect place to sit back and watch the magical Northern Lights dance overhead!
You don't have to be staying at the Hotel Sisimiut to enjoy the Arctic Spa. Simply ask at reception and take some time out to chill and unwind.
Plan your trip to Sisimiut
The Arctic Spa is available all year round and is a perfect way to end the day after exploring Sisimiut's extensive backcountry. There are plenty of opportunities to enjoy Greenland's second-largest town – so check out the following resources.
---
---
Read more travel blogs from Lisa Germany
Other interesting travel blogs