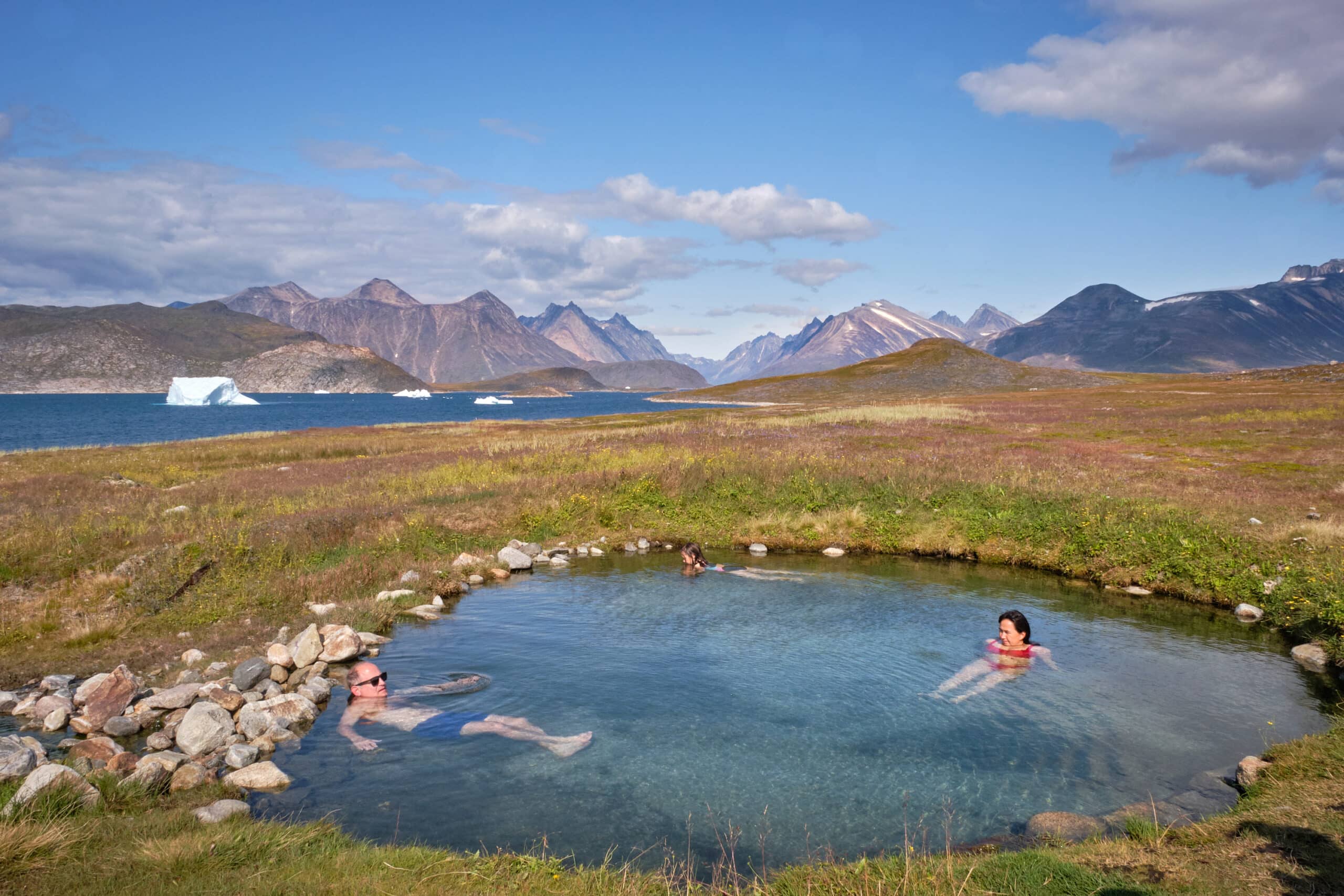 Uunartoq Hot Spring
It is a running joke that Iceland is green and Greenland is ice. And while both countries have elements of the other, they are very, very different landscapes and experiences. Iceland, for example, has an uncountable number of hot springs dotted around the island. Greenland has very few. But on my last trip to South Greenland, I had the chance to visit the most easily accessible of the ones that do exist – at Uunartoq.
Getting to Uunartoq
It is a 1.5-hour journey to Uunartoq from Qaqortoq via fast open boat. Jens, our driver, expertly weaved his way between islands and icebergs keeping us sheltered as much as possible as we made our way East towards our destination.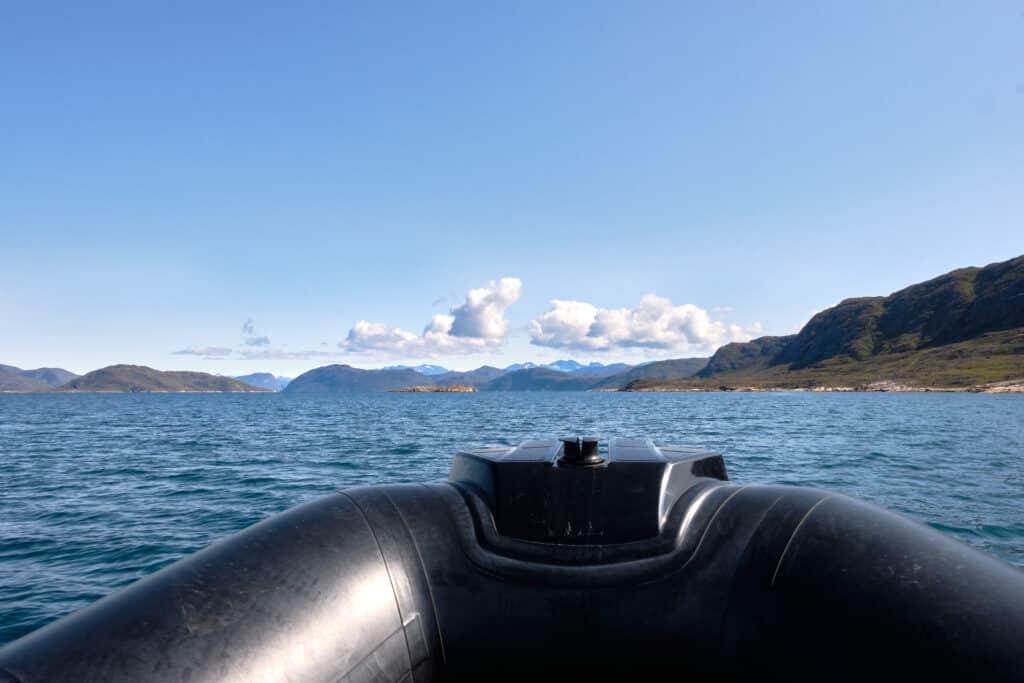 With the roar of the engine and the wind whipping past our warm flotation suits, there wasn't much of an opportunity to chat with my fellow passengers, so I contented myself with simply taking in the scenery as we sped past.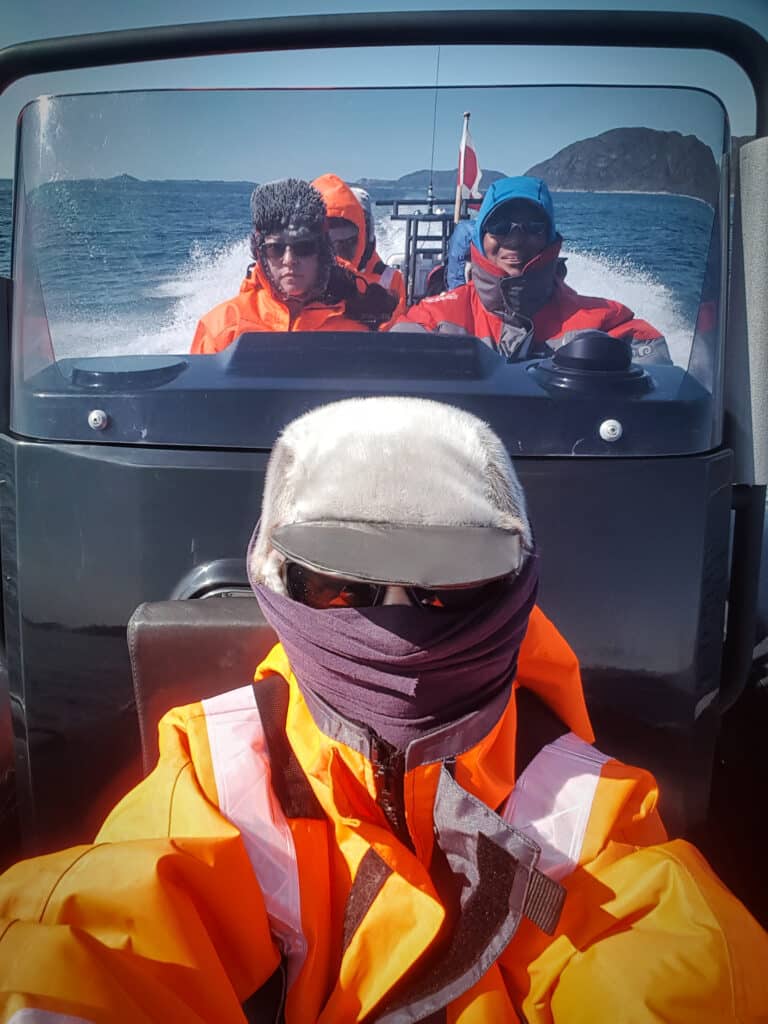 The mountains became more and more dramatic as we passed the small settlement of Alluitsup Paa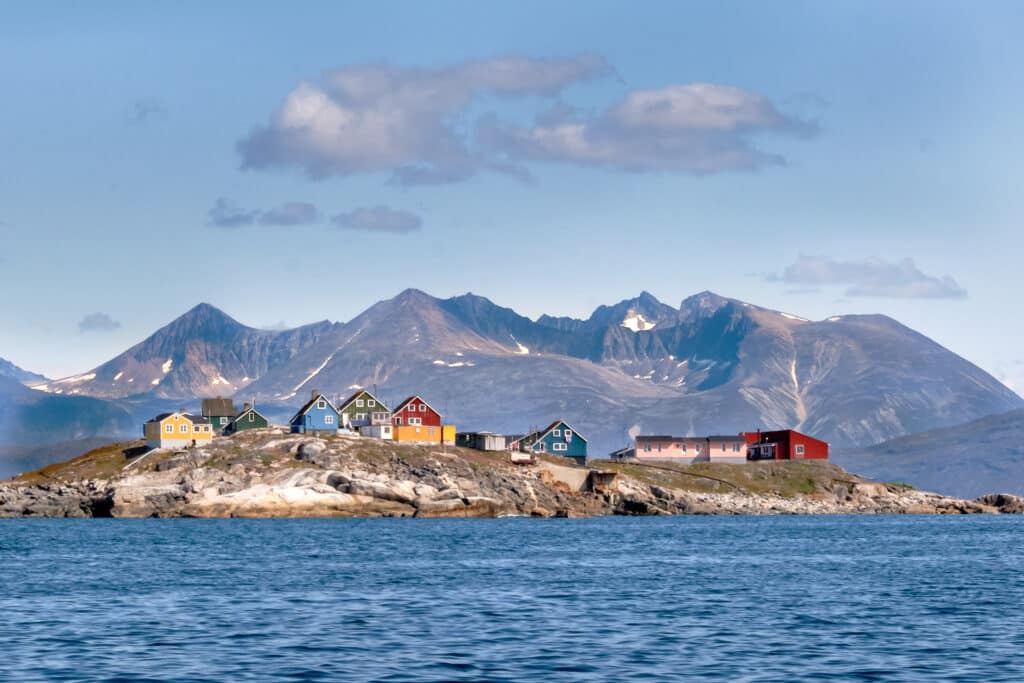 just beyond which is the uninhabited island of Uunartoq.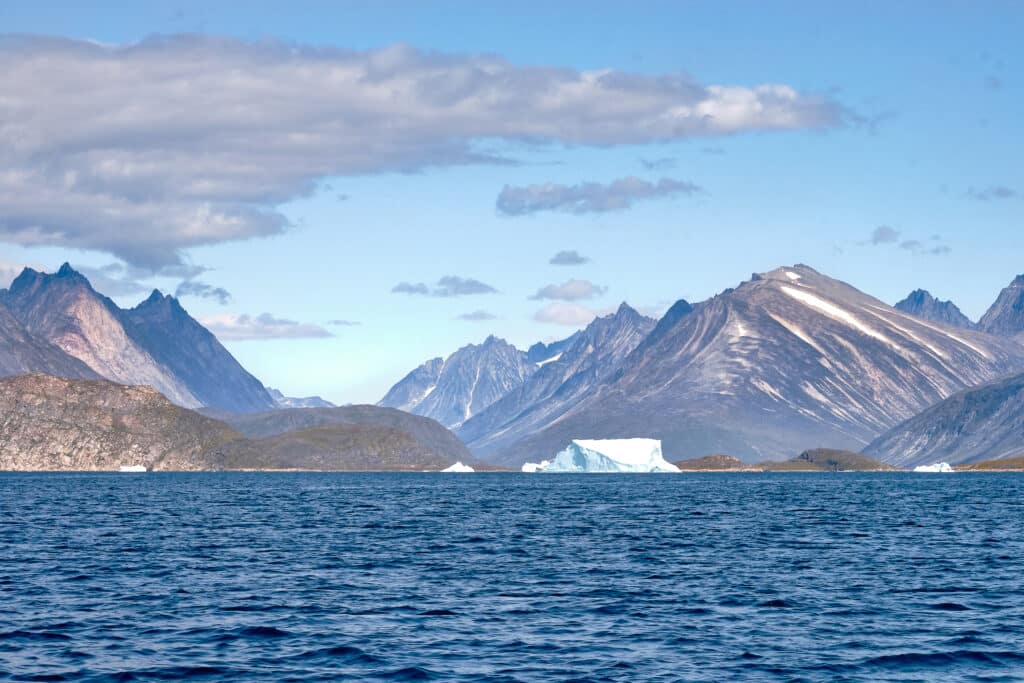 The island of Uunartoq
We docked beside the large closed boat that was already tied to the pier and walked the few hundred metres to reach the pool.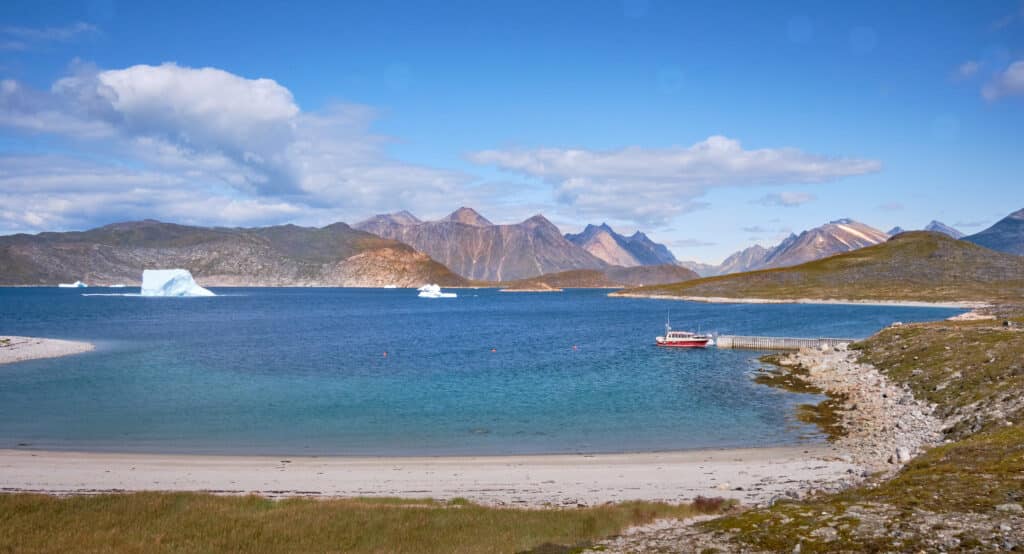 While everyone else immediately got changed in the small, white hut, I took a short walk up a slight hill for an overview of the area. It is so beautiful!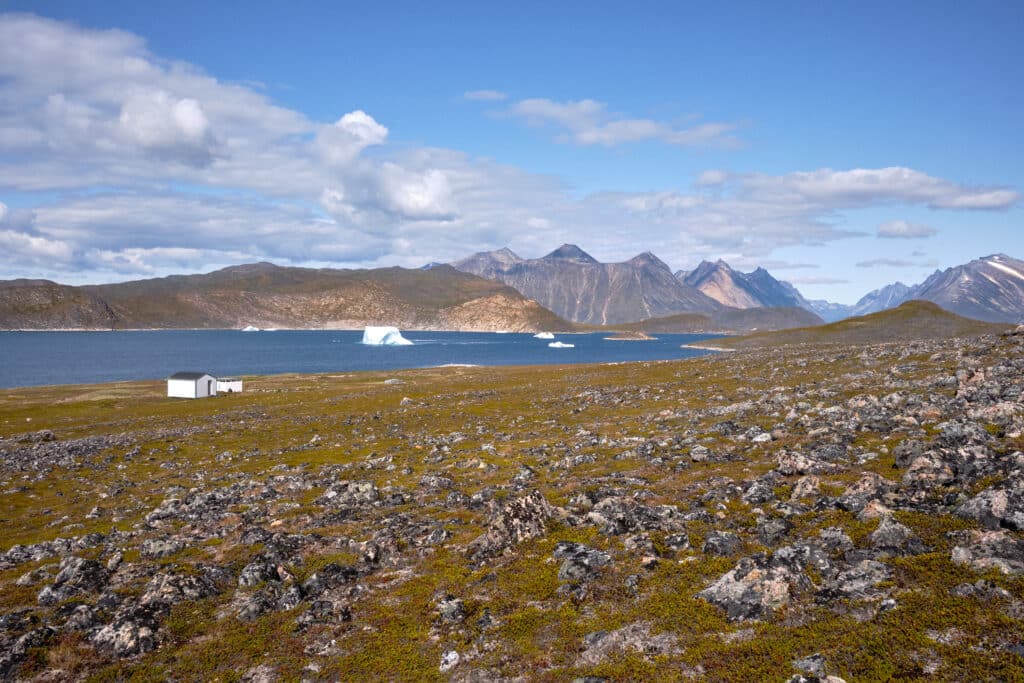 The main hot pool is located just outside the changing room and is often the first and last place most people visit. Unlike other hot pools I've experienced, this one has a sandy (rather than muddy) bottom (luxury!) which causes the water to sparkle in the sun. It is also a perfect 38 degrees Celsius and there is no smell of sulfur. This is because is heated by geothermal subsoil rather than volcanic activity.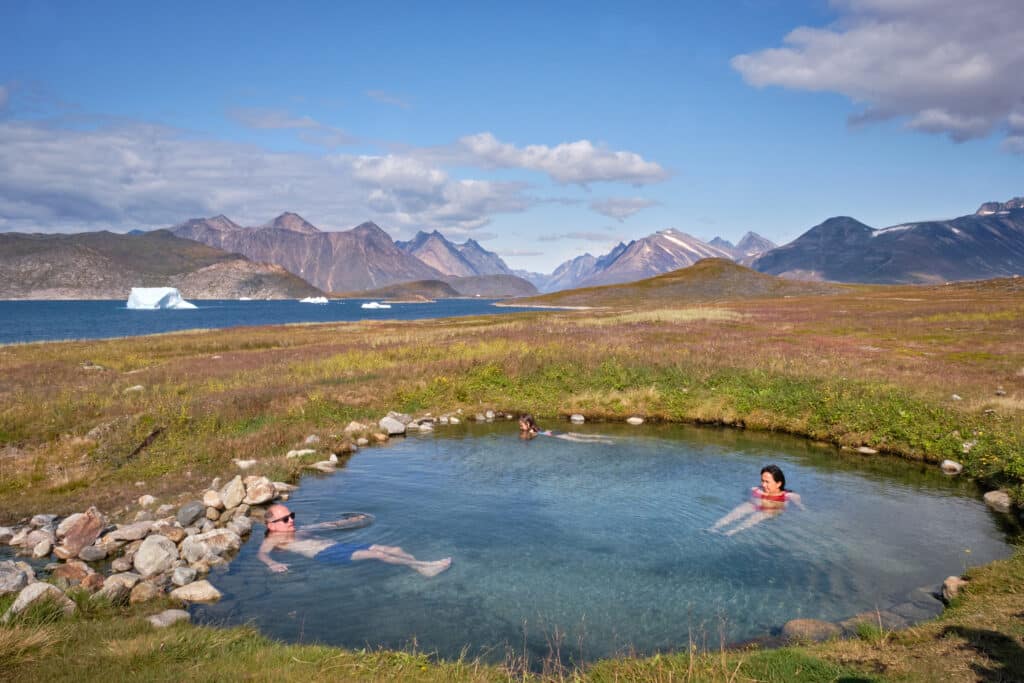 I have to admit, soaking here in the middle of nowhere with spectacular views of impressive mountains and accompanied by the sharp cracking of enormous icebergs really is the ultimate in spa experiences.
While I could have easily stayed soaking in the main pool for the entire duration of our visit, I had heard about a second, smaller pool located a little closer to the fjord. Steeling all my motivation, I left the warm embrace of the hot water and hurried about 100m through the 10-degree air to this other hot pool. It was a welcome relief to plunge into its equally warm waters for a slightly different, but just as impressive view.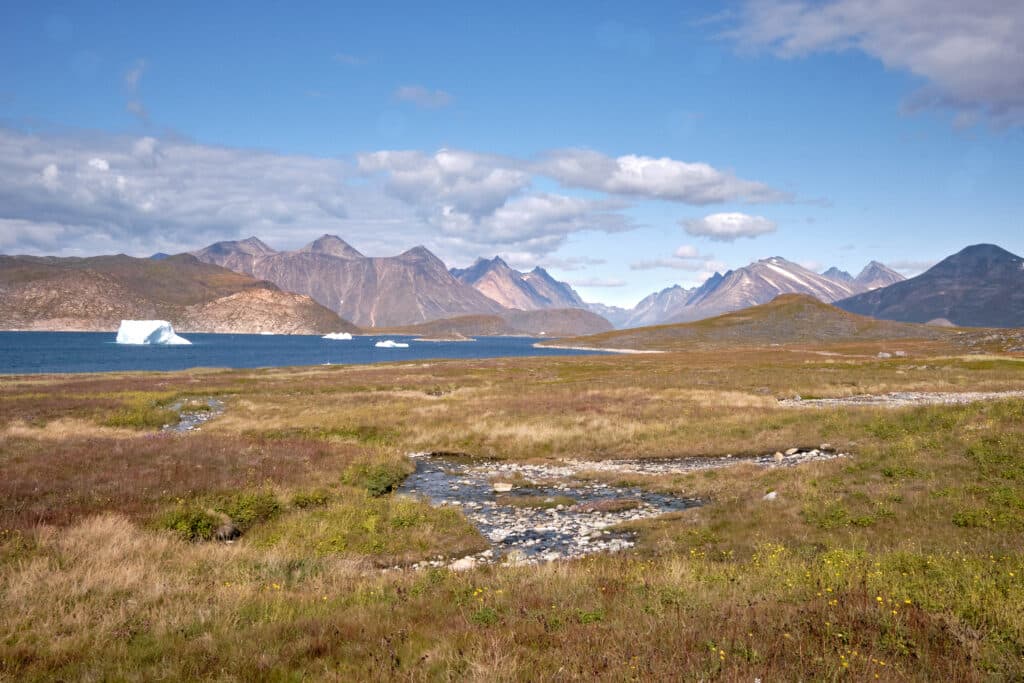 We soaked for as long as possible before our time was up, we had to don our flotation suits and make our way to the RIB for the trip back to Qaqortoq.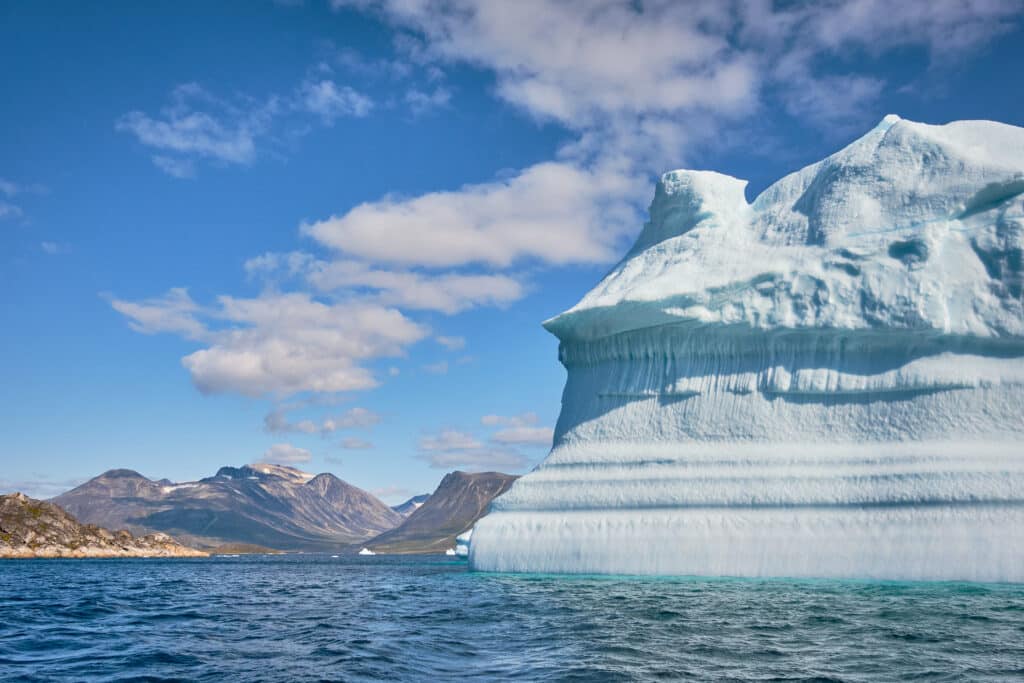 I would love to return and spend a couple of days camping at Uunartoq! Can you imagine having the hot spring to yourself after all the daytrippers have left? Possibly seeing the magical northern lights from the comfort of one of nature's bathtubs? It would be amazing! So long as those legends of ghosts are not actually true…
Explore Uunartoq for yourself
The Uunartoq hot spring is an awesome day trip (thanks Greenland Sagalands) from Qaqortoq and can be reached relatively quickly by fast open boat (as we did) or more slowly but with more comfort in a closed boat excursion. You can also fly there with a hot spring helicopter tour!
If you are planning a trip to Uunartoq, I also recommend reading the Ultimate Travel Guide to Qaqortoq, as South Greenland's largest town will likely be the starting point for your trip.
---
---
Read more travel blogs from Lisa Germany
Other interesting travel blogs