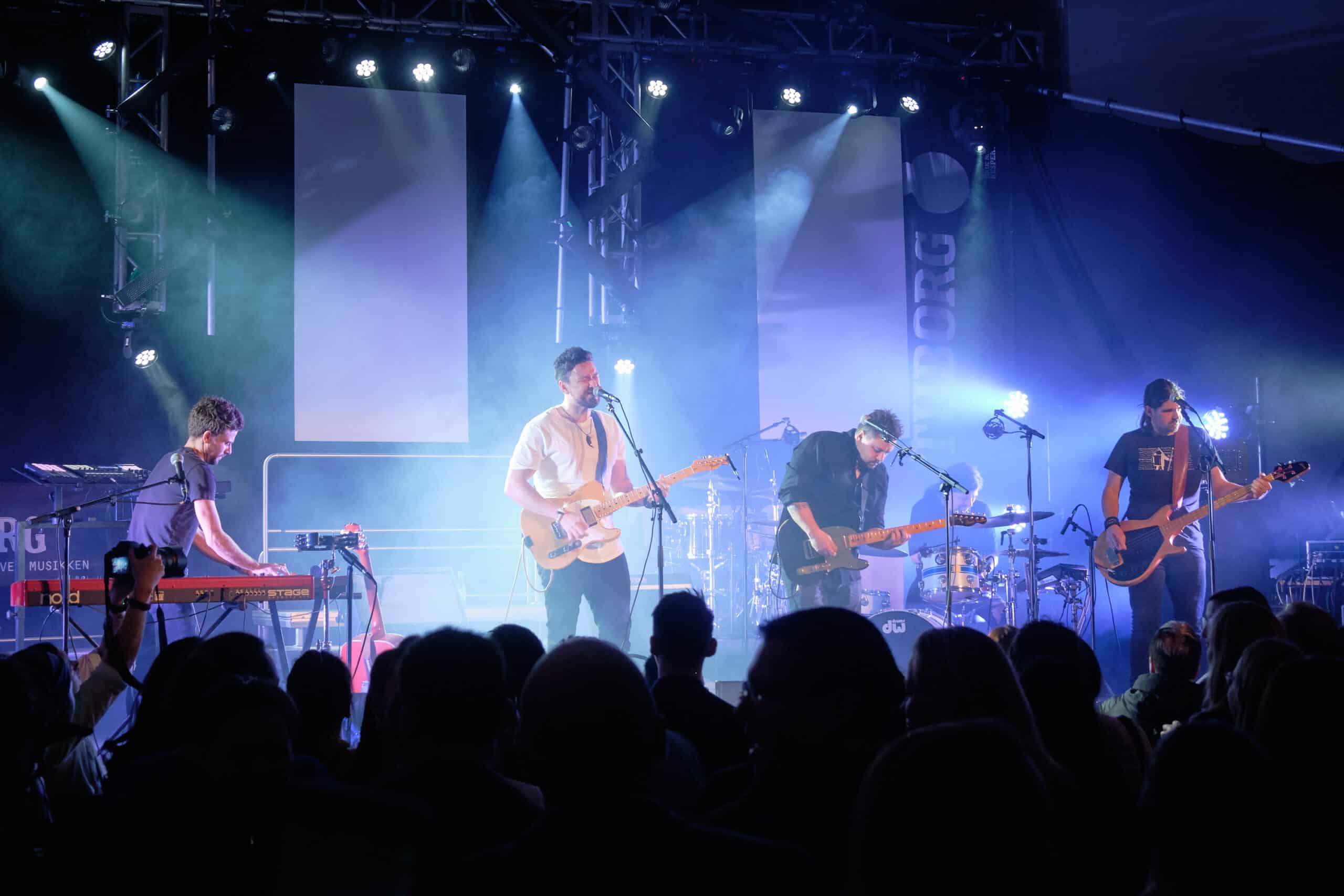 If you are a music-lover looking to experience Greenlandic (and other) music at its best – you should consider visiting Nuuk at the end of September/start of October to catch the Akisuanerit Festival – Nuuk's annual music festival.
Organised by Atlantic Music (Greenland's premiere music store and home to the only professional recording studios in Greenland), this 3-day festival features both local and international artists and has been held every year since 2008.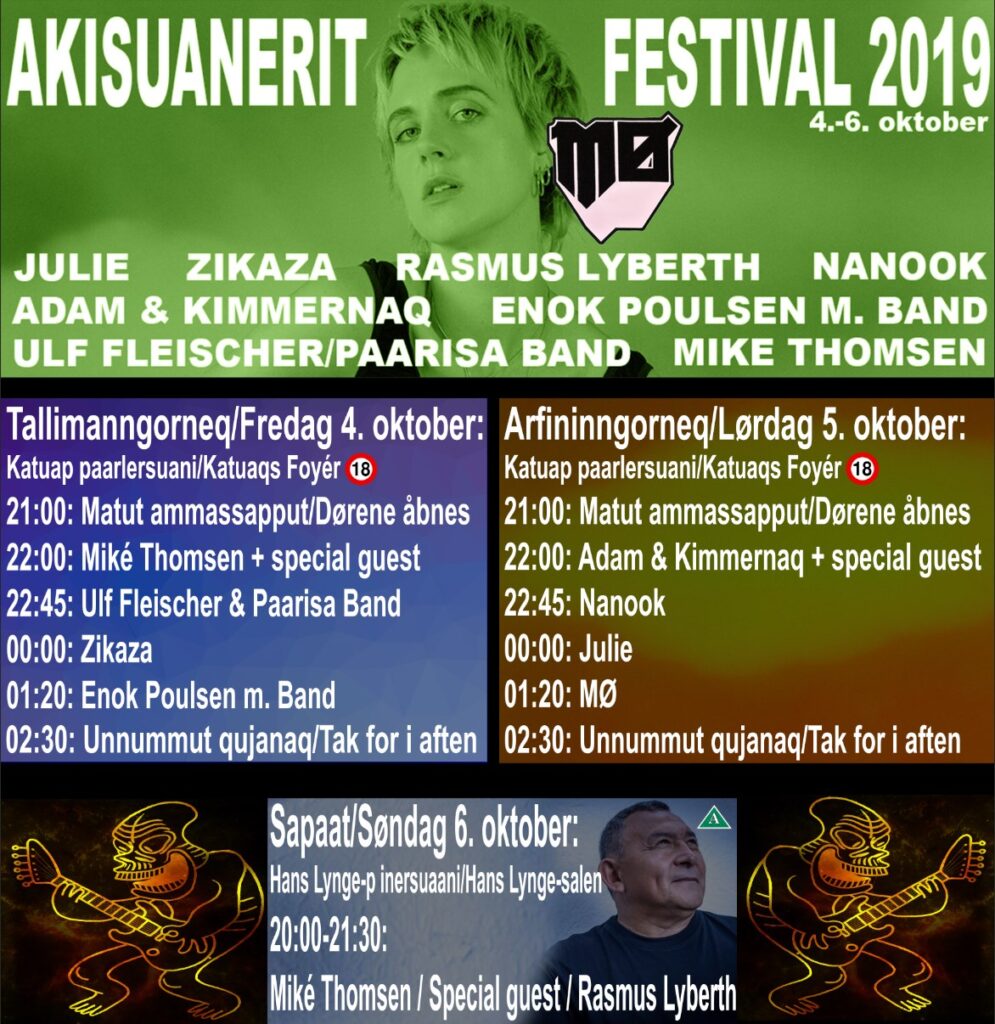 The festival is designed to bring together a range of different music styles so there is something to appeal to everyone. There is even a PG "family concert", so that kids can also take part and see some of the biggest names in the region.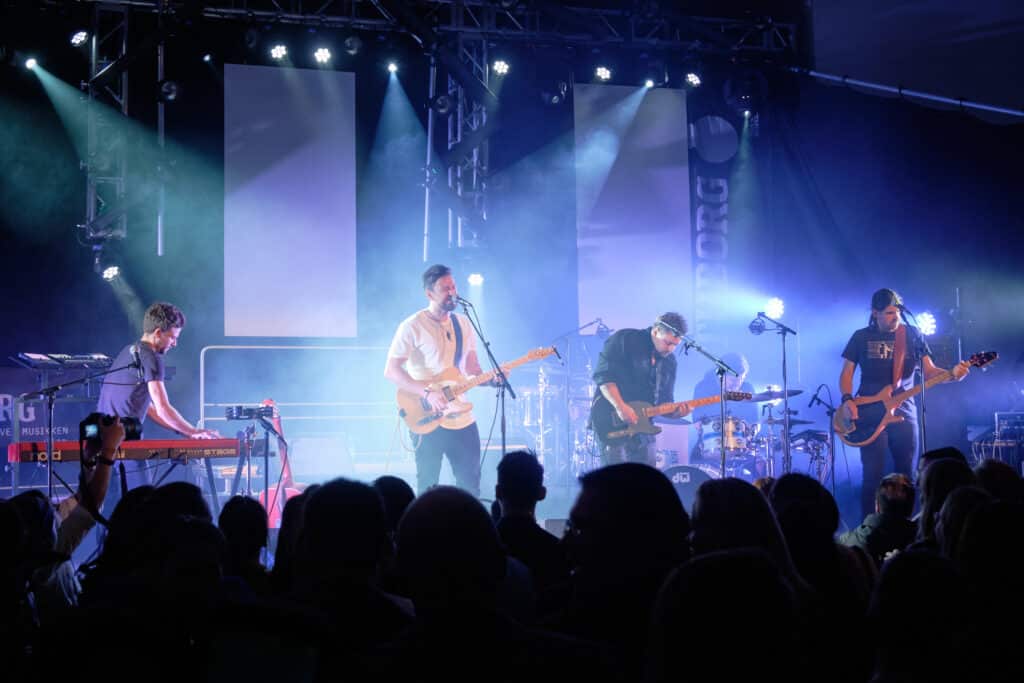 Akisuanerit Festival 2019 – Mø
In 2019, the internationally famous Danish artist, Mø, was the headline act. In the early hours of Sunday morning, she brought the house down with her electro/indie-pop and energetic on-stage presence. Packed into the foyer of the Katuaq Cultural Center, the sold-out crowd were equally enthusiastic – singing and dancing until the final note was sung and the house lights came on at 2:30am.
Akisuanerit Festival 2019 – Greenlandic artists
The rest of the 2019 festival featured primarily Greenlandic musicians – some of the best music you've probably never heard of!
Nanook and Kimmernaq brought modern Greenlandic indie-rock/pop to the stage with their amazing melodies sung in the Greenlandic language. You do not need to understand the words to be moved by their music, a powerful testament to the talent of Greenlandic musicians.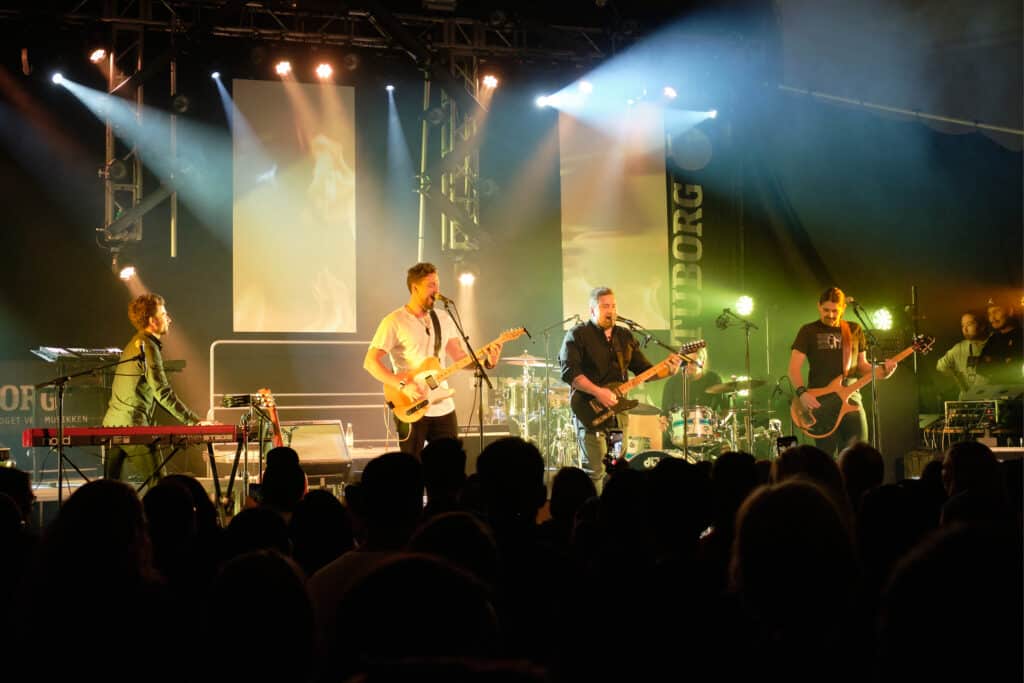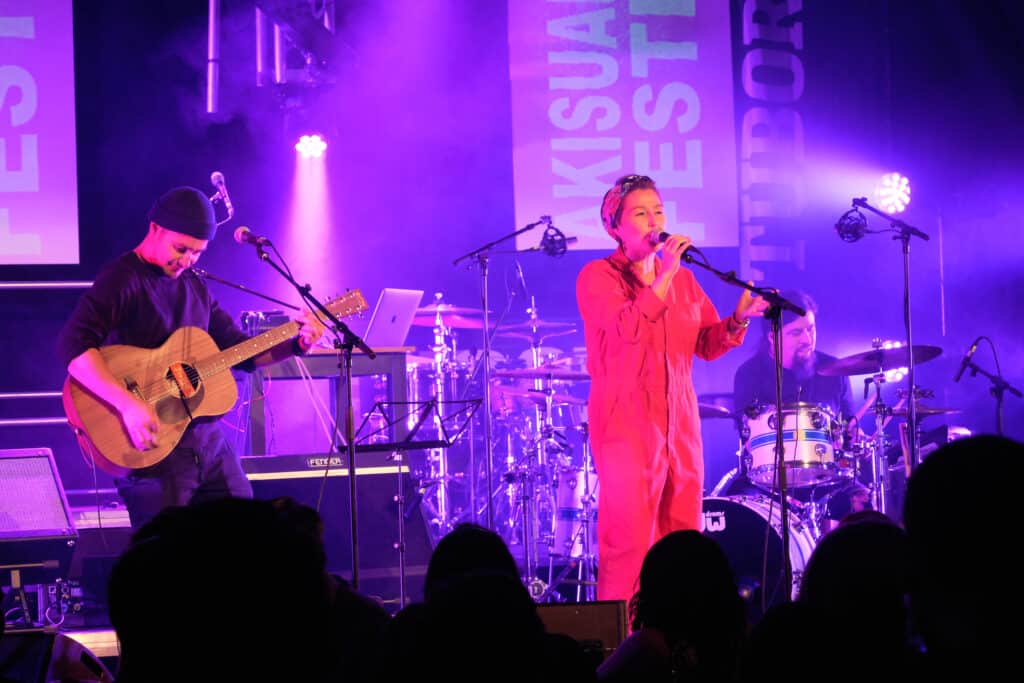 Greenlandic rapper Tarrak (middle) and KimoJax performed the controversial hit "Tupilak",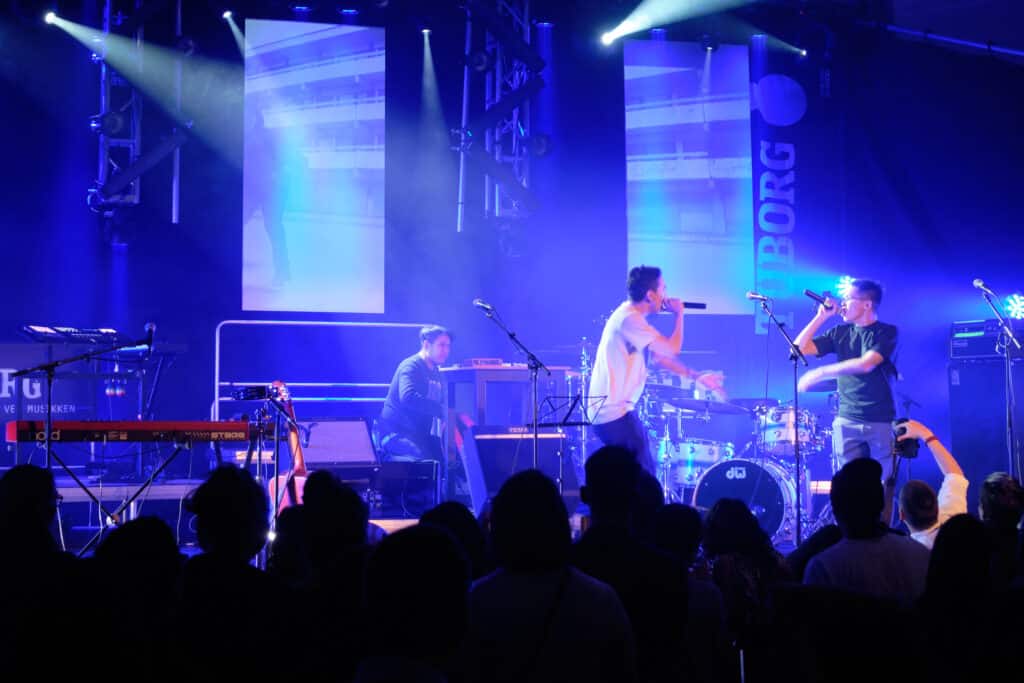 while Julie (who, along with Nina Kreutzmann Jørgensen sang Greenland's entry into the Danish qualifiers for the 2019 Eurovision song contest – the "League of Light") had the crowd singing along to her hugely popular pop songs, sung mostly in English.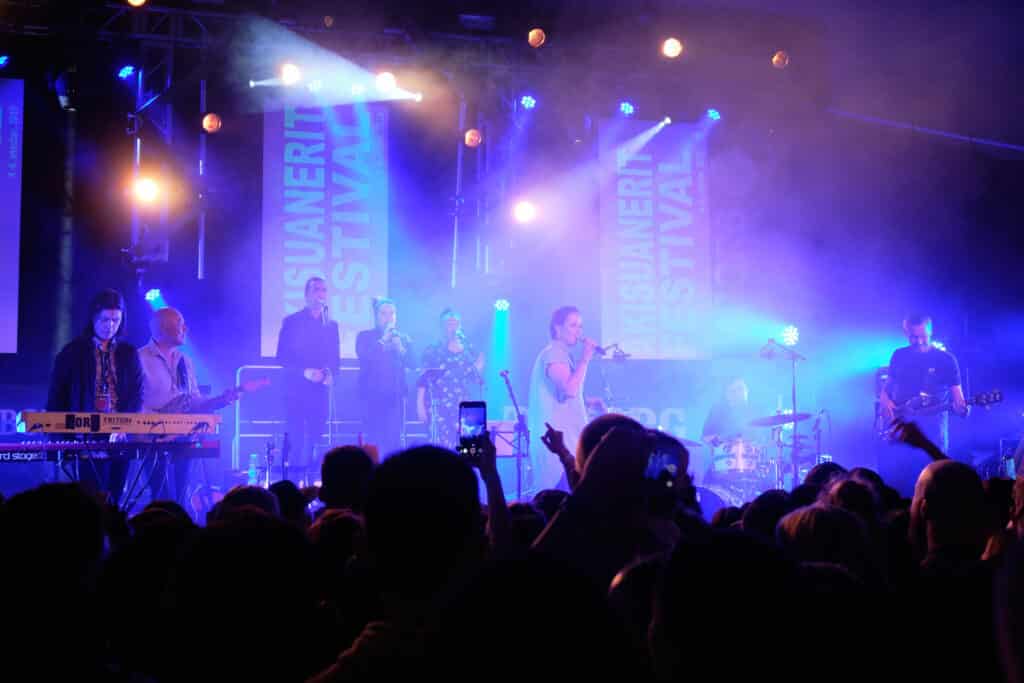 The first and last nights of the festival were more easy-listening, featuring both older-style Greenlandic music as well as some modern semi-experimental performances. There were also special guest appearances by other Greenlandic artists like Miki Jensen from the Small Time Giants, and Da Bartali Crew with Nina and Pilu who appeared alongside Kimmernaq and Adam for an awesome hip-hop collaboration.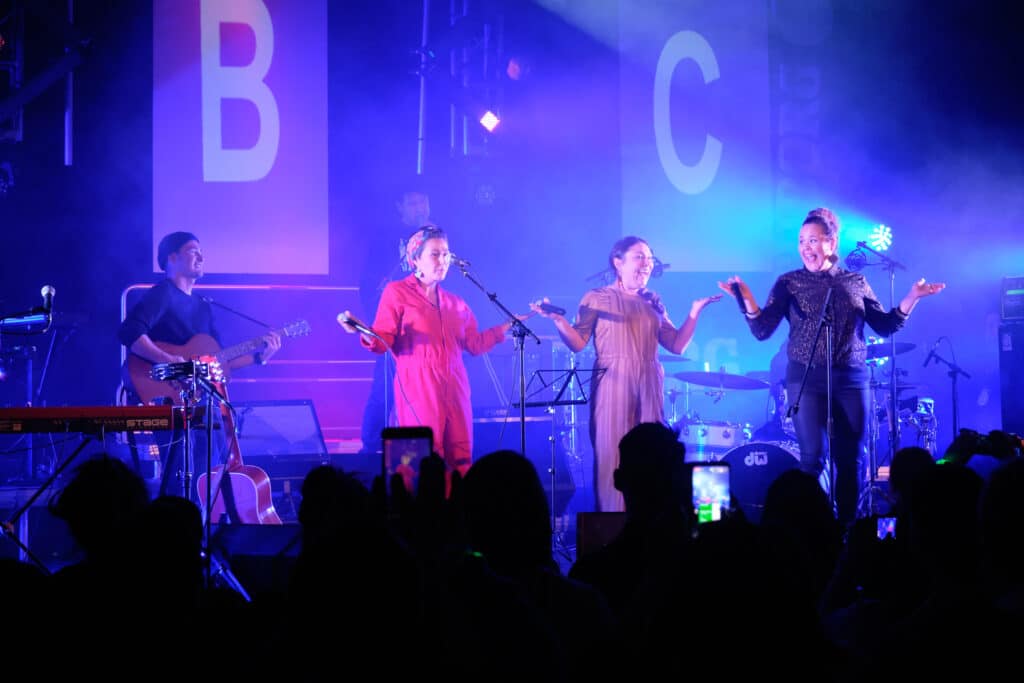 Overall, more than 3,500 people attended the 3-day festival – an impressive turnout given that the population of Greenland's capital is only 17,000!
If you are interested in attending the festival in future years, like their Facebook page to stay up to date with the latest news.
You should also check out our Ultimate Travel Guide to Nuuk to discover all that Greenland's capital offers. There is plenty to keep you occupied for several days around the festival, making your trip to Greenland an unforgettable experience.
Other interesting articles