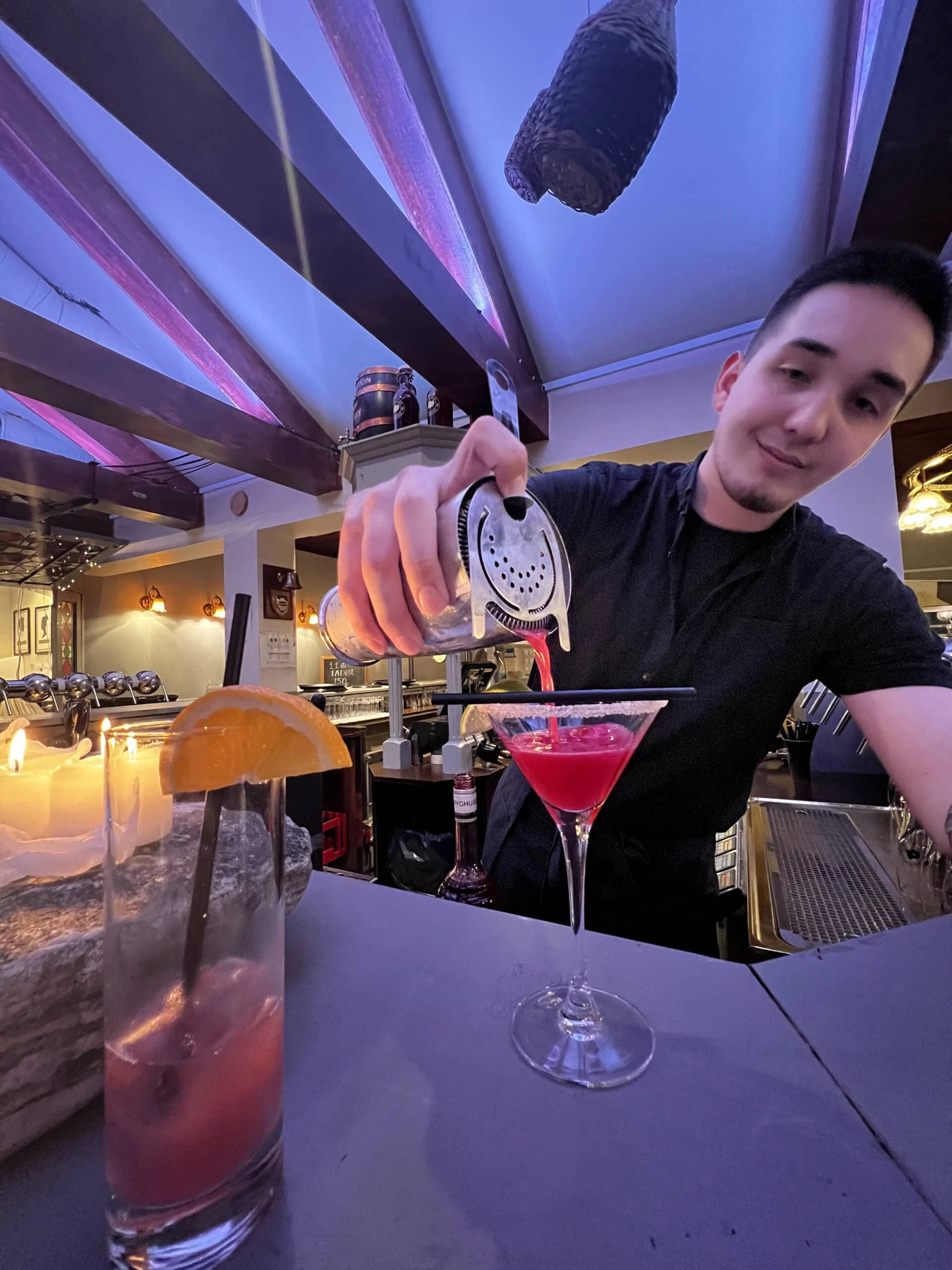 Nuuk's Nightlife – a guide to a night out.
When going out in Nuuk, the possibilities might seem limited if you don't know where to go, which is why we went on a pub crawl for you 🙂
The perfect way to start out your night is with a beer tasting in Nuuk Bryghus. It is from 17:00 – 19:00, traditional danish dinner included. The tour starts with a guided tour in the brewery where the guides will inform you about the whole process of making beer and how Greenland's natural minerals play a significant role in the beers that they are producing.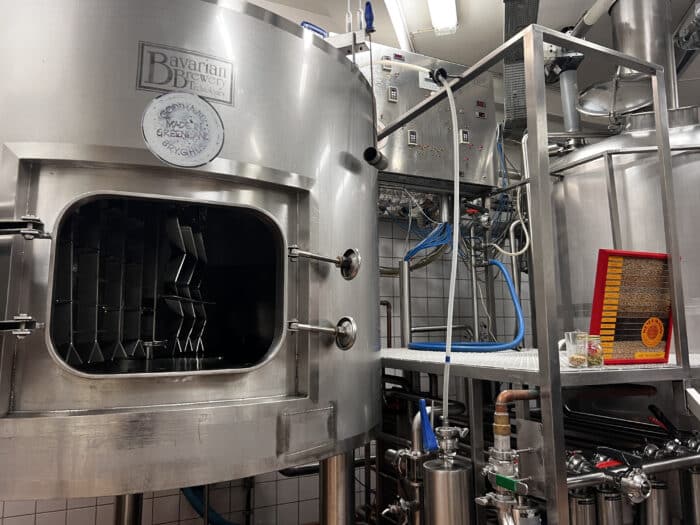 While doing the tour, you will get offered to taste five different beers. A local beer called Sugar Kelp Ale, contained seaweed from Greenland, which was particularly interesting to experience. All their beers are possible to buy in the HECA Chain. After the beer tasting tour, you will be invited to Killut restaurant where you will be served Stegt Flæsk Ad Libitum, which is a traditional Danish dish.
The Three Mut's
After the nicely served dinner at Killut, we moved on to The Three Mut's (MaxiMutten, MiniMutten & KristineMutten). If you are interested in a local night out, The Three Mut's are the places to visit. In MaxiMutten you will enter this nice calm bar, where the kind Staff members will serve you whatever you desire. It's a good old fashion pub, with reasonable prices and nice music.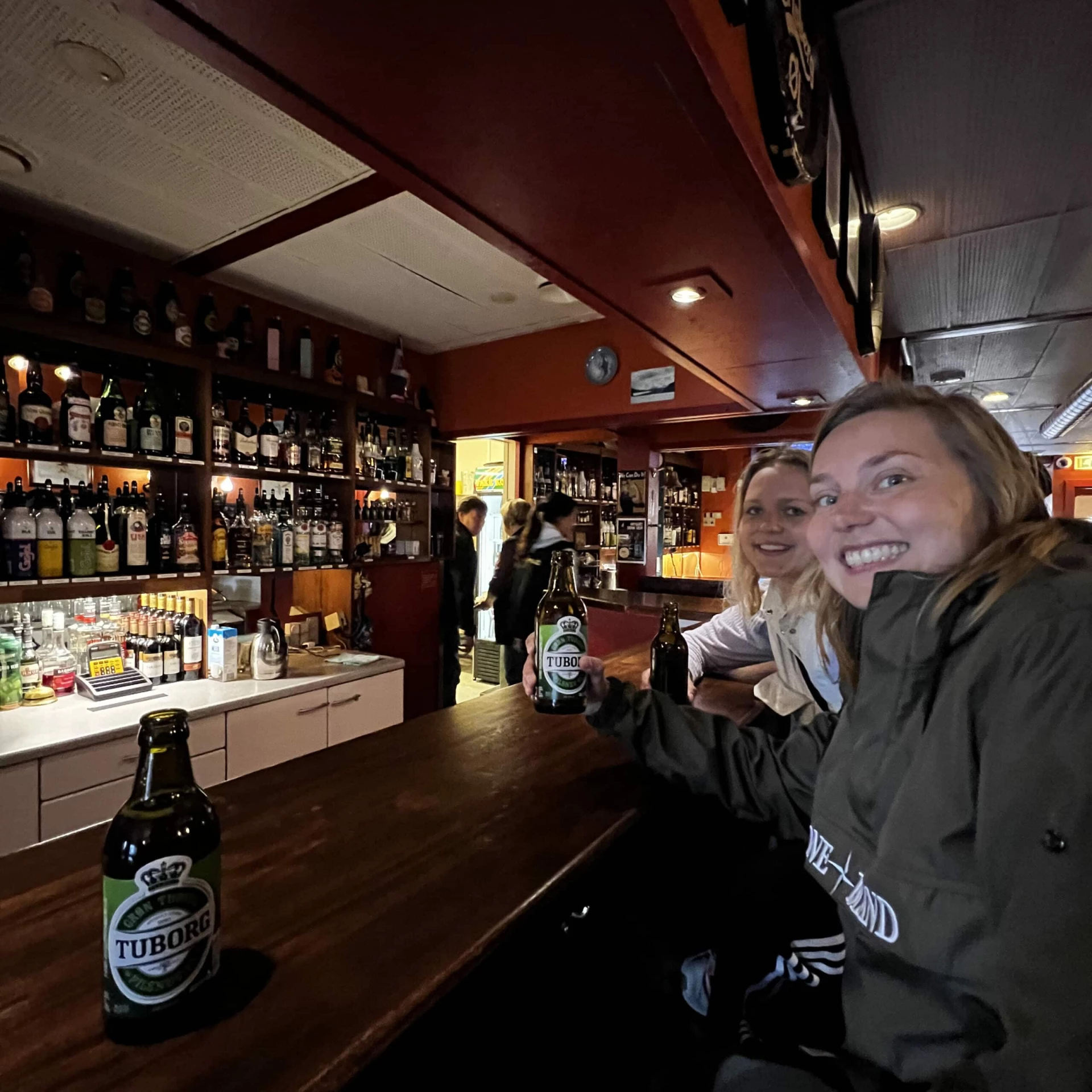 Moving on to MiniMutten, after a nice visit in MaxiMutten. When entering the door, you immediately feel the vibe. The whole place is decorated like a wild western saloon, in the sense that the walls are covered in wood with horse saddles hanging around.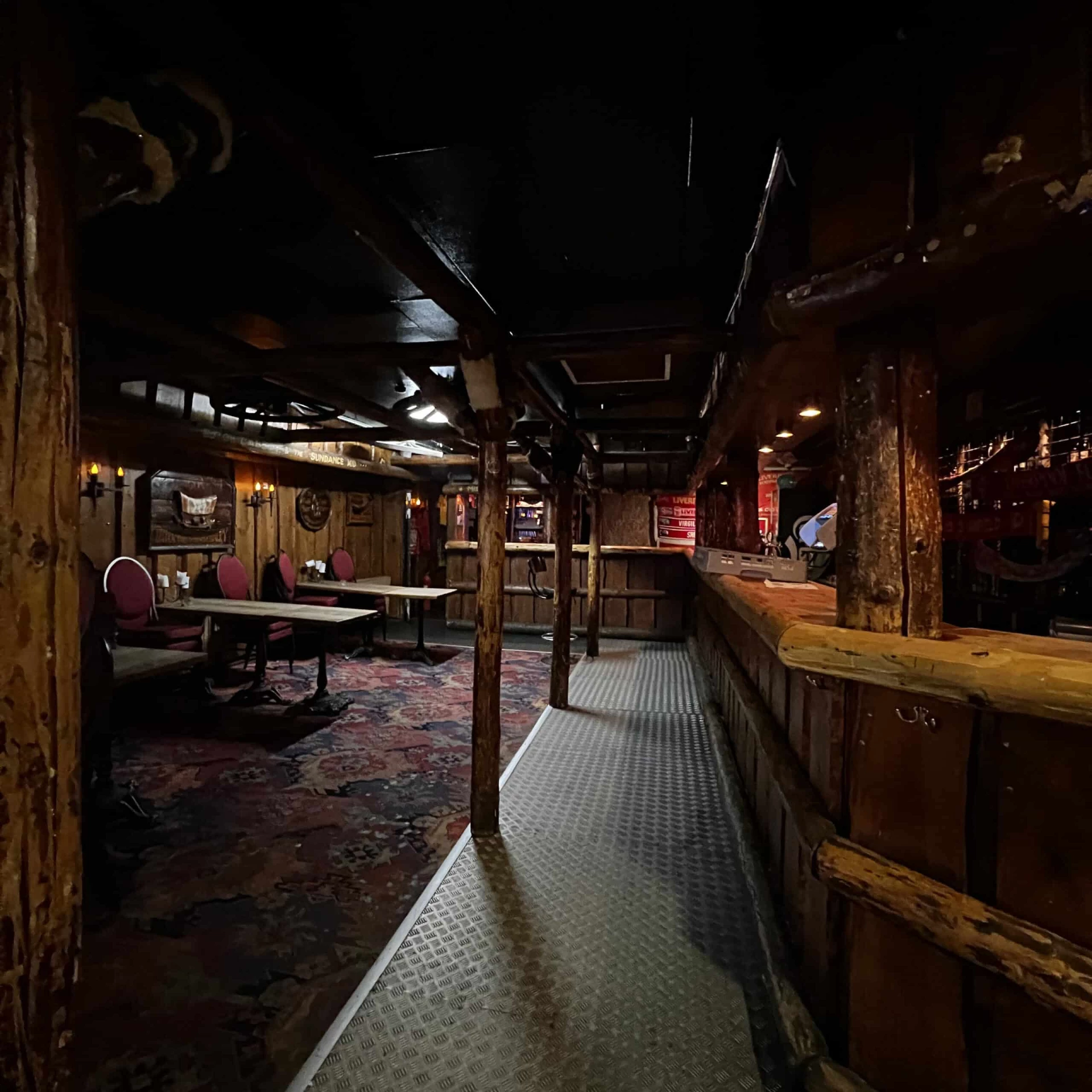 In MiniMutten they played live music, which was very pleasant and really filled up the room with a great vibe. It's a comfortable place to be and the people there, both working and visiting are very welcoming. This is definitely a place to visit if you are having a night out in Nuuk.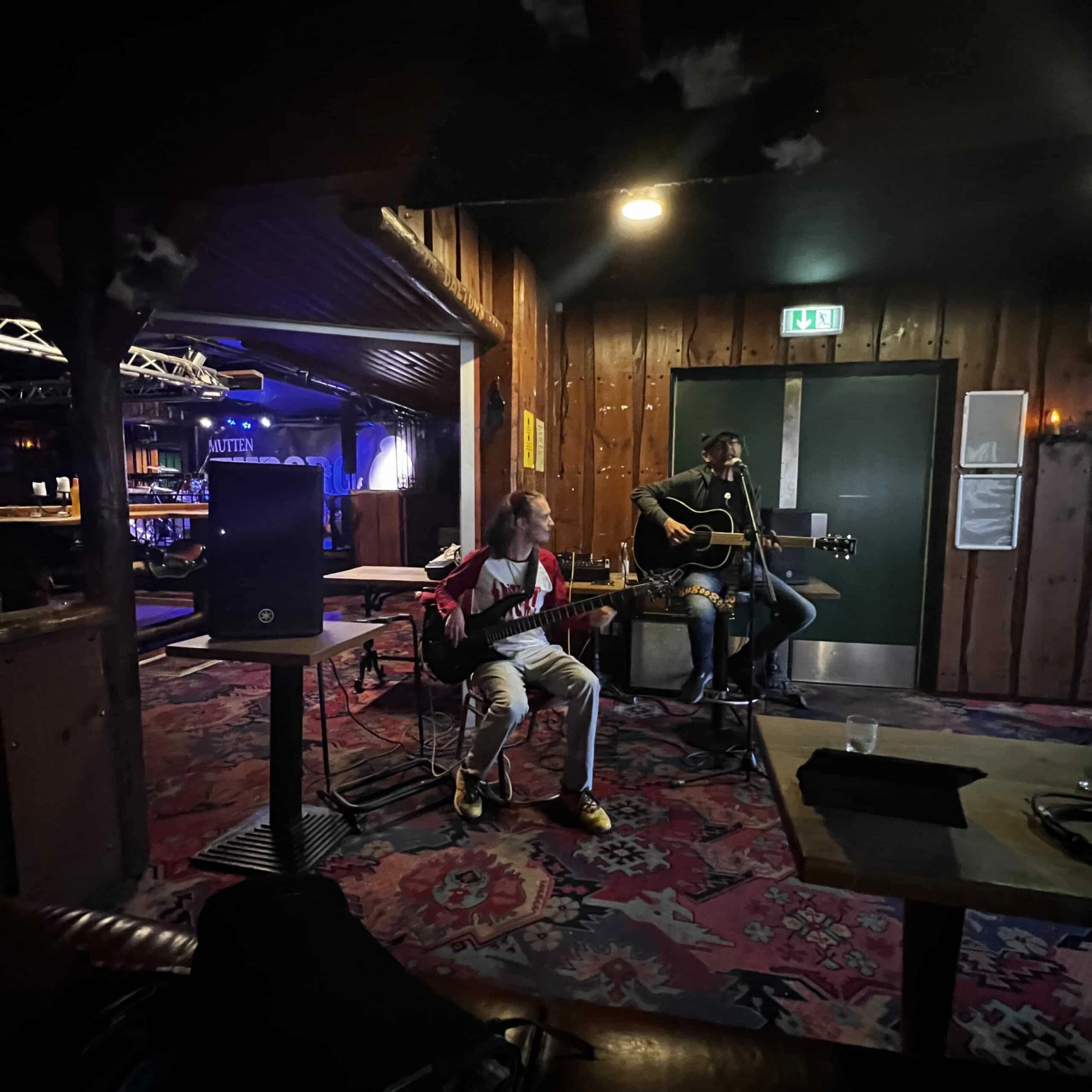 Walking directly through the door in MiniMutten, you will enter the last Mut, called KristineMutten. KristineMutten is the oldest bar in Nuuk. At this point, you might be wondering why all the places are called Mutten. Mutten is Greenlandic and means the place where we meet. So the reason why it's called KristineMutten is that you are going to Kristine's to meet. There is even a picture of Kristine in KristineMutten.
Inside the HECA chain
To get some delicious cocktails, we went back to Killut. When it turns to even, the colorful disco light turns on in the bar, and the music starts playing. A mixture of all the popular hits, as well as local songs really sets the vibe for a good night.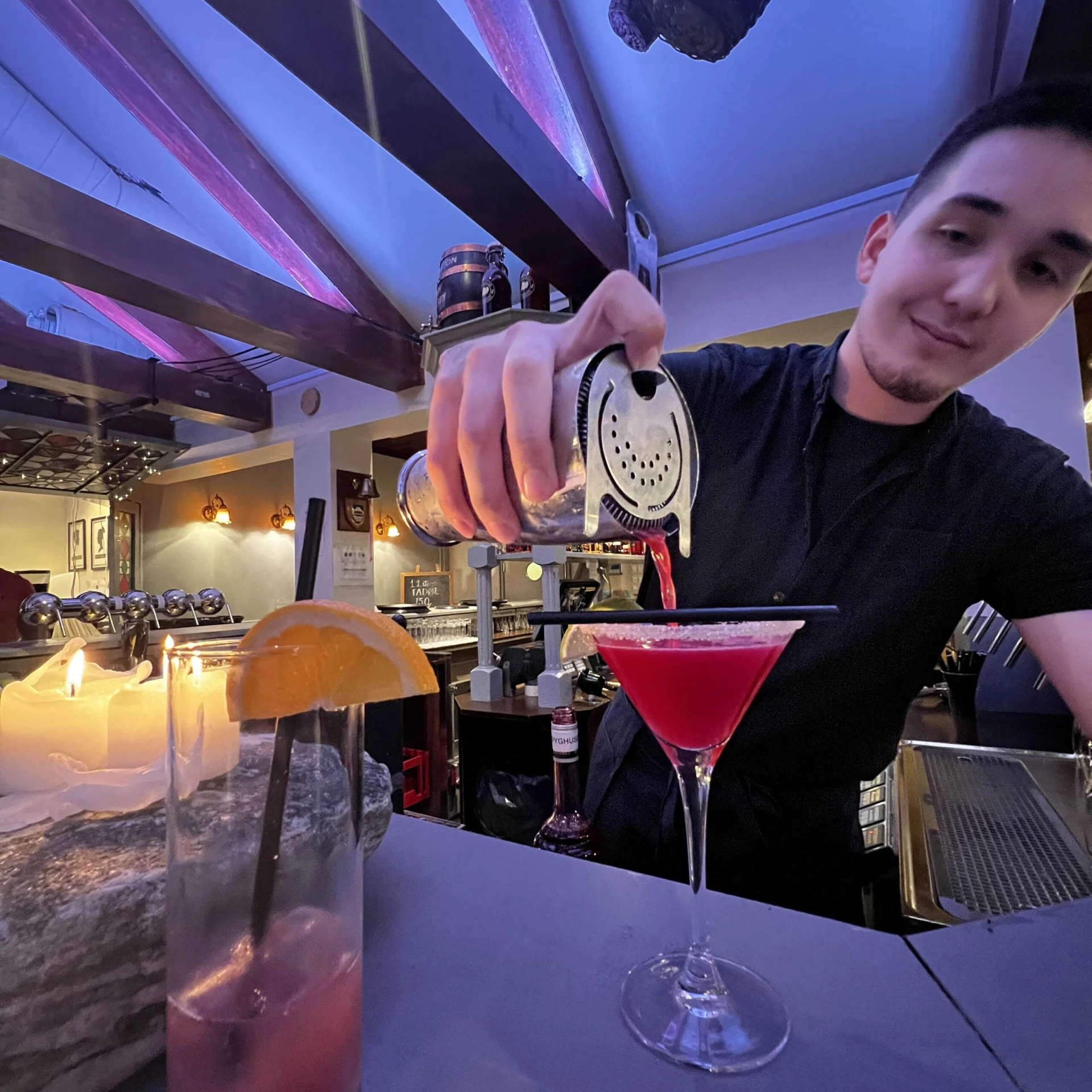 It's also possible to buy a bottle of alcohol with ice and soda if you want to save some money instead of buying drinks. They have a very nice lounge area, with comfy couches, where you can sit and enjoy the evening with your friends, or by yourself. The people in Nuuk are very kind and open to talking to new people, so feel free to reach out to anyone in the bar.
When you reach a time where you feel more in the mood for a pub offering different games, such as dart and pool table, you move on to Daddy's club. Daddy's is a very popular place for people of all ages, and when it turns 00:30 it will start being filled with people and a very good vibe.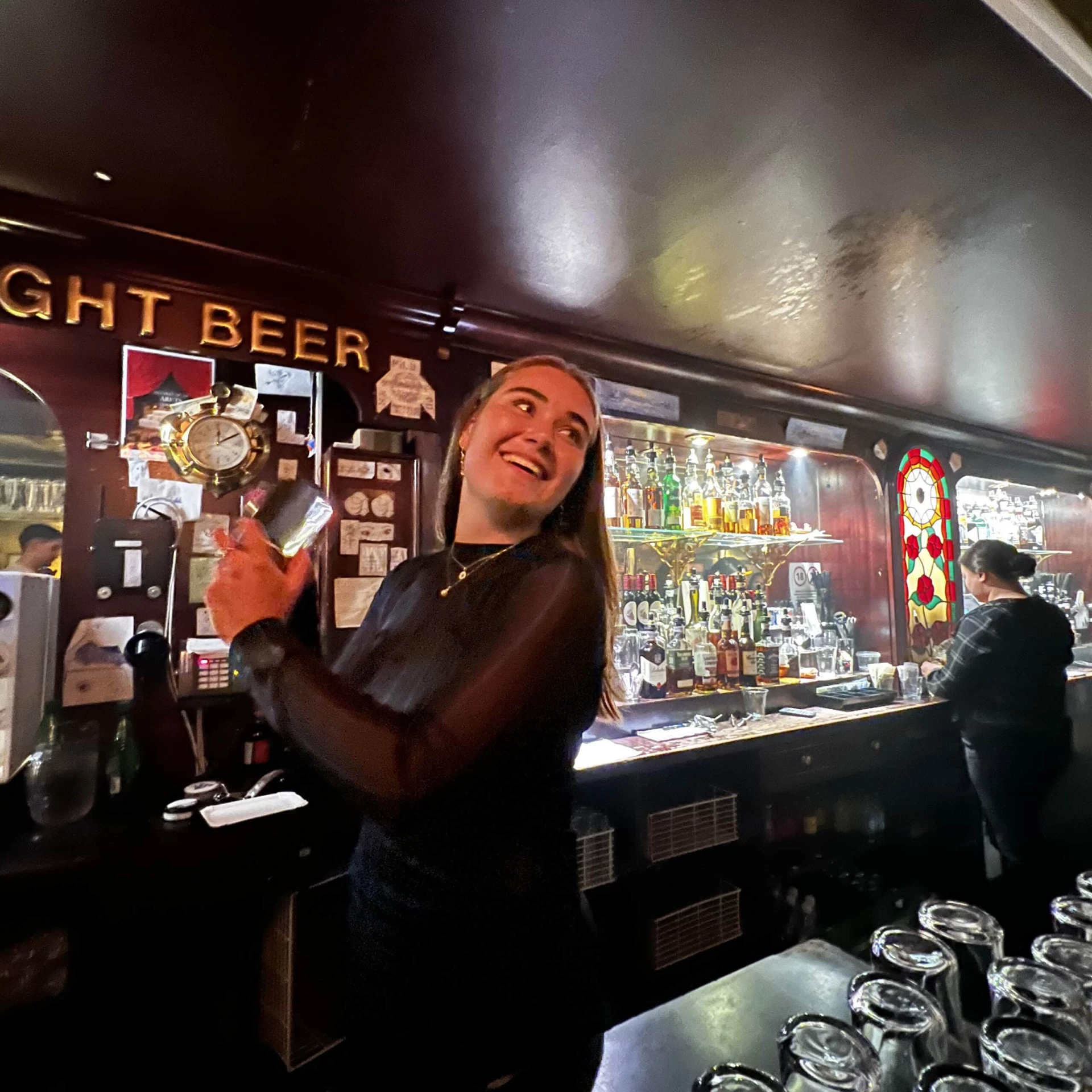 Daddy's is the central bar out of three. Killut, Daddy's, and Garagen nightclub are all connected, which means you can pass through to get to the other club. Daddy's is a very classic pub where you can spend time with your friends at the bar, on the couches, or playing games. No matter at what time or day, there will always be people there and the mood will be good.
Garagen nightclub opens from 00:00 to 04:00 and is a great place to end your night out if you like music, drinks, and dancing. Garagen is a nightclub that is very popular, especially on Fridays. There is a bar, where you can sit, and couches if you need a rest from all the dancing;)
The vibe in Garagen nightclub is always good, and everyone is enjoying themself when the music starts playing. People start arriving around 01:30, and before you know it, it will be filled up with young people. You will finish up by dancing your night away to all sorts of music types and meeting a lot of open-minded and welcoming people. Garagen, just like the other pubs and bars is a great way to meet people and make friends in a foreign country.
Tips and tricks:
When the time comes for your night out, it's important to know that it's in the Greenlandic culture to start late, which means people will start showing up between 00:00 – 02:00.
Alcohol prices might vary, and most likely is more expensive in Greenland than in your home country. A pint coast around 50DKK.
Bring a warm jacket when going out, since it can be quite cold at night in Greenland.
See you soon, at the nightlife of Nuuk 😉
---
If you are interested in reading more about Nuuk, check out our Ultimate Guide to Nuuk here.
If you are looking to book your next travel to Greenland, read how to get to Greenland.
Want to book some unique tours while you are staying in Nuuk? Click here.
Other interesting travel blogs