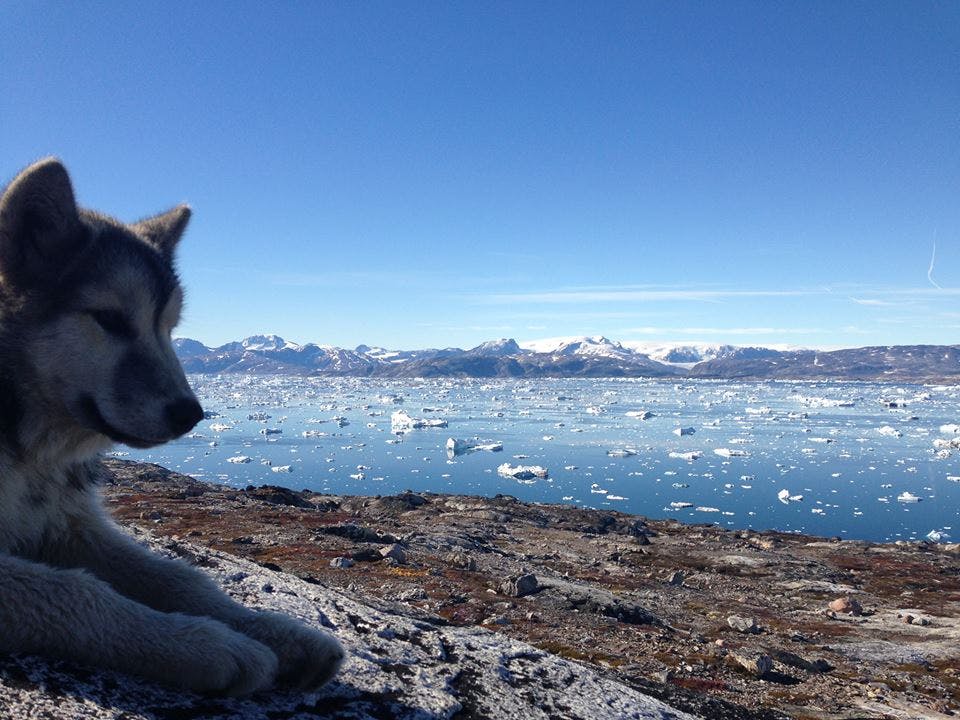 When I visited East Greenland in the late summer of 2013, we planned a hiking tour in Tiniteqilaaq, a nice and small settlement in the Sermersooq municipality.
There were no paths and no routs to follow, so it was better for us to find the easiest way to climb the rocks, and reach a higher level where we could rest and have lunch during the break.
Friendly dogs
We were on our way and the guide was talking about the northern lights we saw the previous night when all of a sudden 4 friendly dogs joined us, and somehow they showed us the "road" we had to follow.
Fortunately, they weren't looking for food and our lunch did not attract his smell at all. They spent the time with us and also joined us on our way back.
Icebergs breaking
It took us less than 2 hours to get to this perfect spot, the weather was fantastic and it was worthy to stay up there, enjoying the silence, the sun, and the incredible sound of the icebergs breaking in the fjord from time to time.
Once we arrived at the heliport, the dogs ran and left us behind. It's been one of my favorite days in the Arctic, and I just had to share this moment and make it last a bit longer in the memory.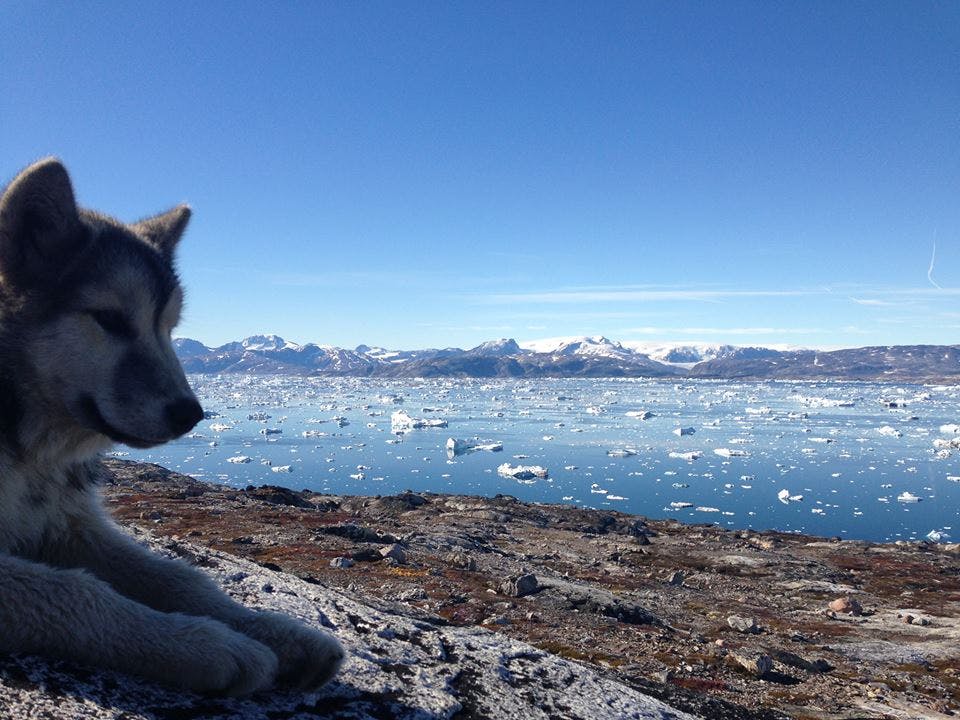 Other interesting travel blogs