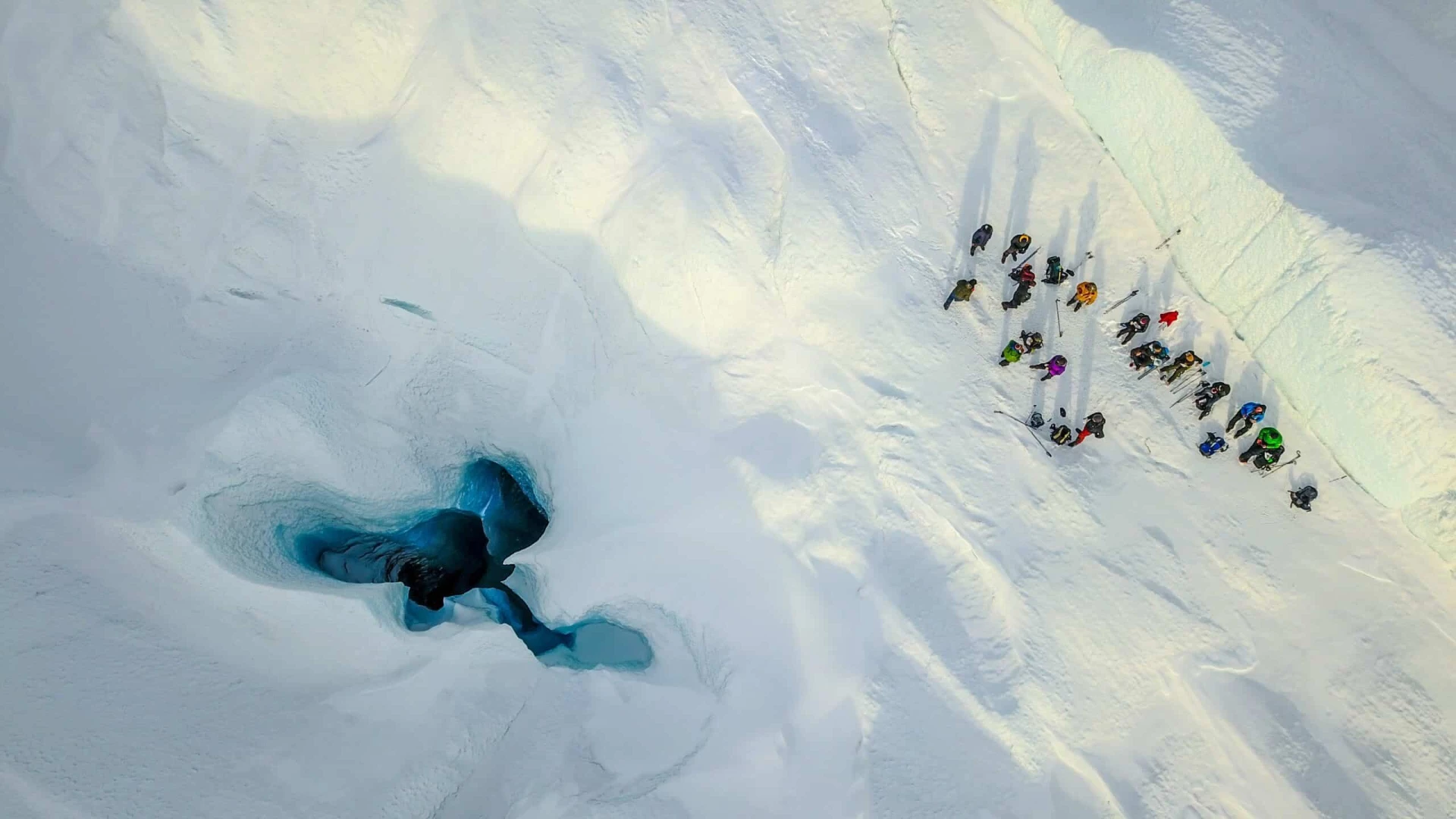 5 things to do in Greenland during Winter
Greenland is well known for being this rough remote place with long and harsh winters, so is it even worth traveling here in the winter? Well here are a few things you could do if you choose to come in the midst of winter.
1. Dogsledding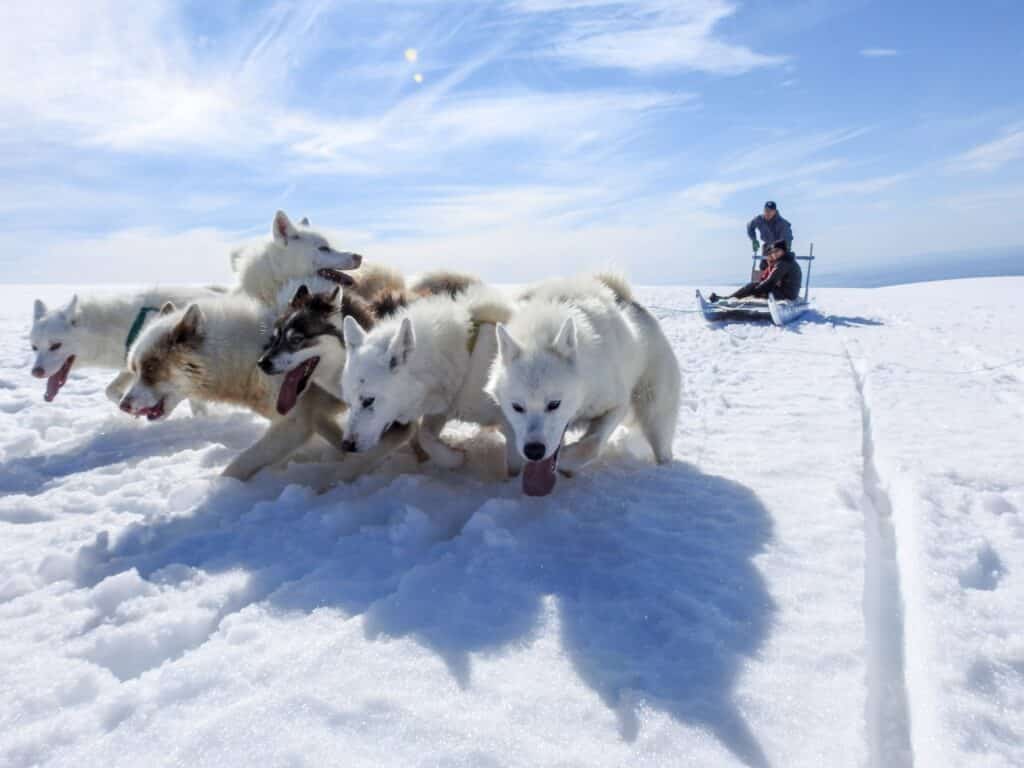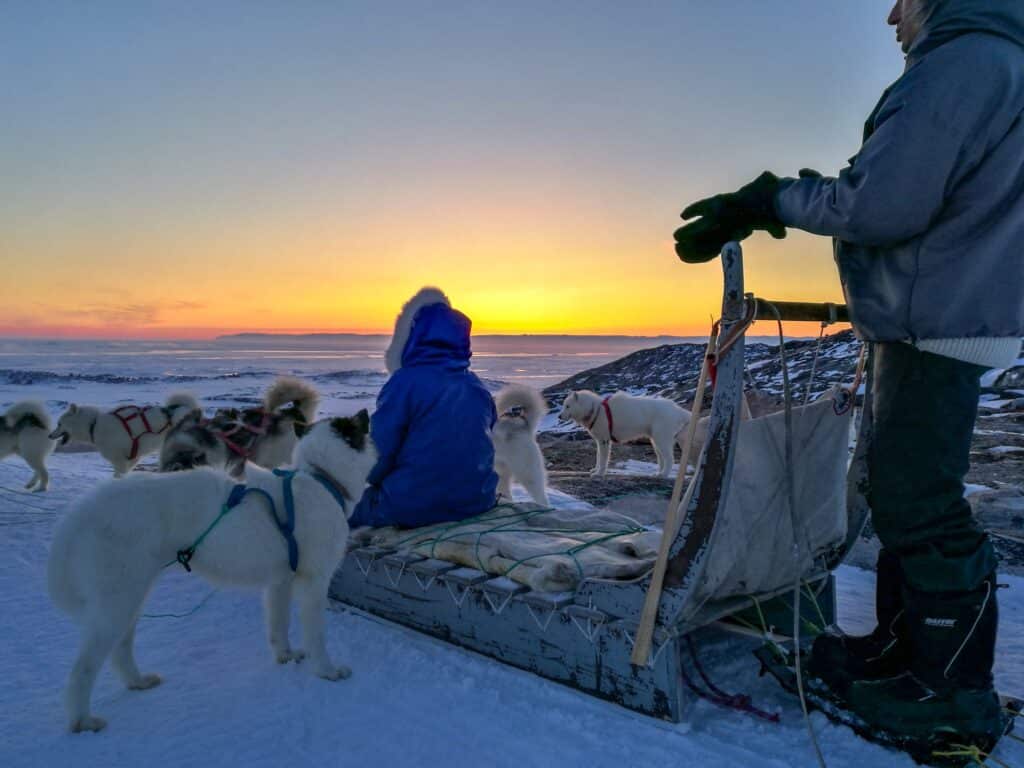 Dogsledding has been an essential part of surviving the winters here in Greenland, and it is still one of the best ways to move around in the high north. It is still a means of transport almost exclusively used by hunters, but they've started to get interested in taking tourists, which in turn means you'll get the most authentic experience by dogsledding with a hunter/fisherman. It is also a unique experience as they do it differently here compared to most other places in the world. The dogs are running in a wave instead of a 2×2 formation and the sleds are built almost entirely the same way they were when Inuits first invented them. There are only sleddogs above the Arctic circle, so you could go to Kangerlussuaq, Sisimiut, Ilulissat, Uummannaq, or East Greenland to try this unforgettable experience.
2. Glacier Hiking on the Icecap and down onto meltwater canyons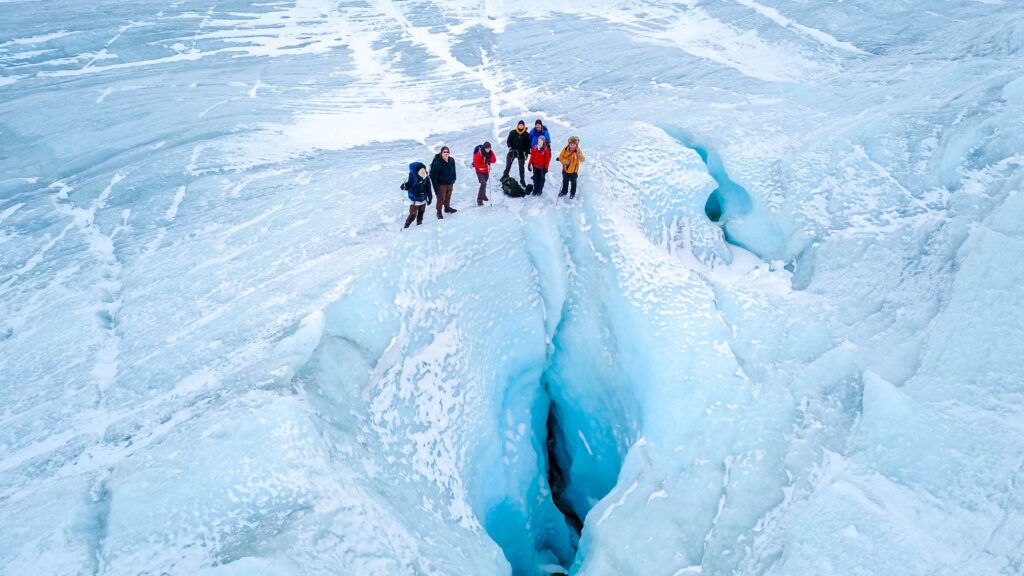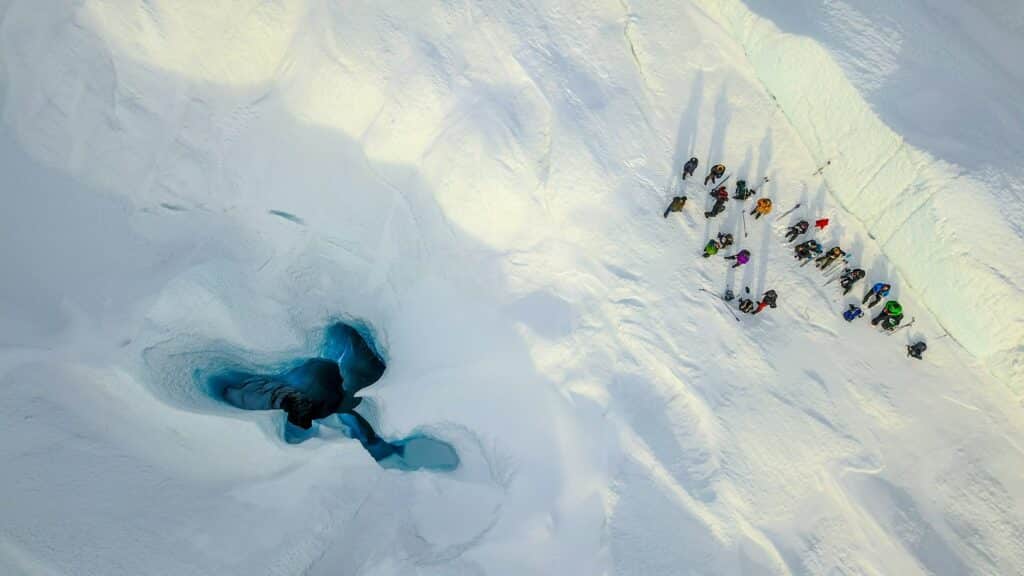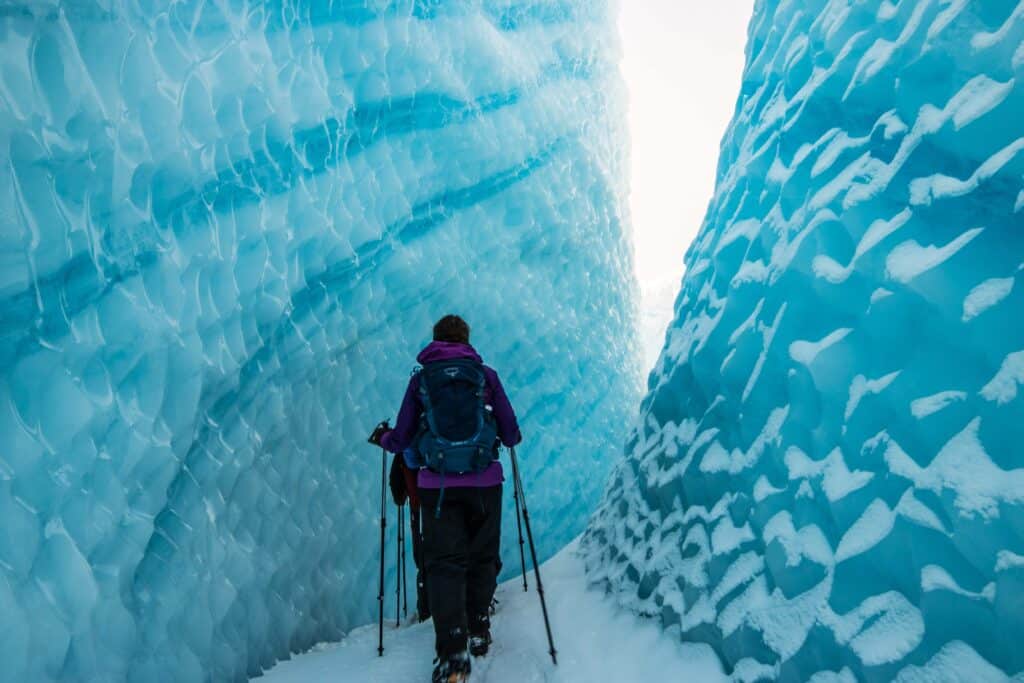 Going on the icecap is an amazing experience that is possible all year round, but going down into the canyons that are created by meltwater in the summer is only possible during the winter. And boy let me tell you, walking in winding canyons with tall walls of crystal blue ice on both sides is something I'll never forget. To do this you have to go to Kangerlussuaq and it is well worth your time and money.
3. Snowmobile exploration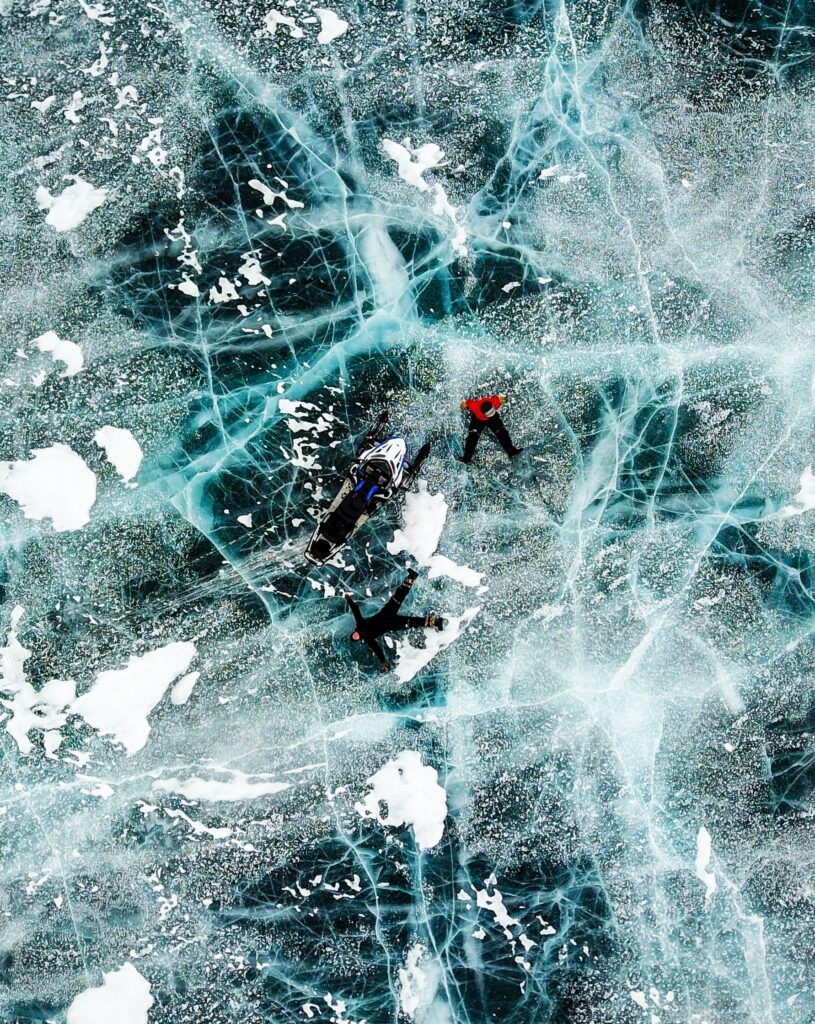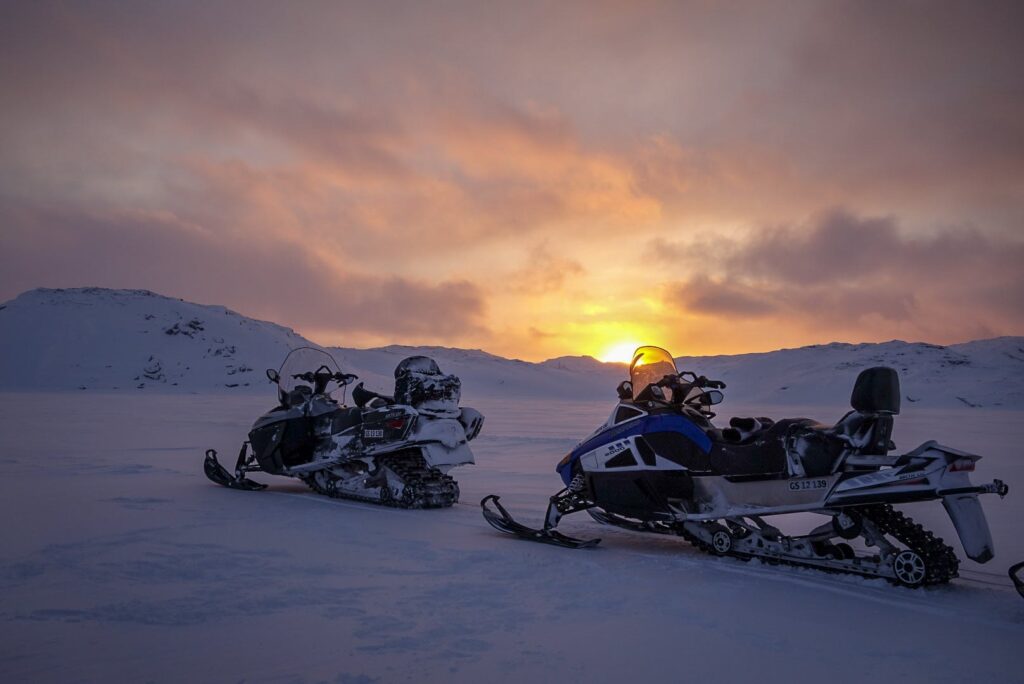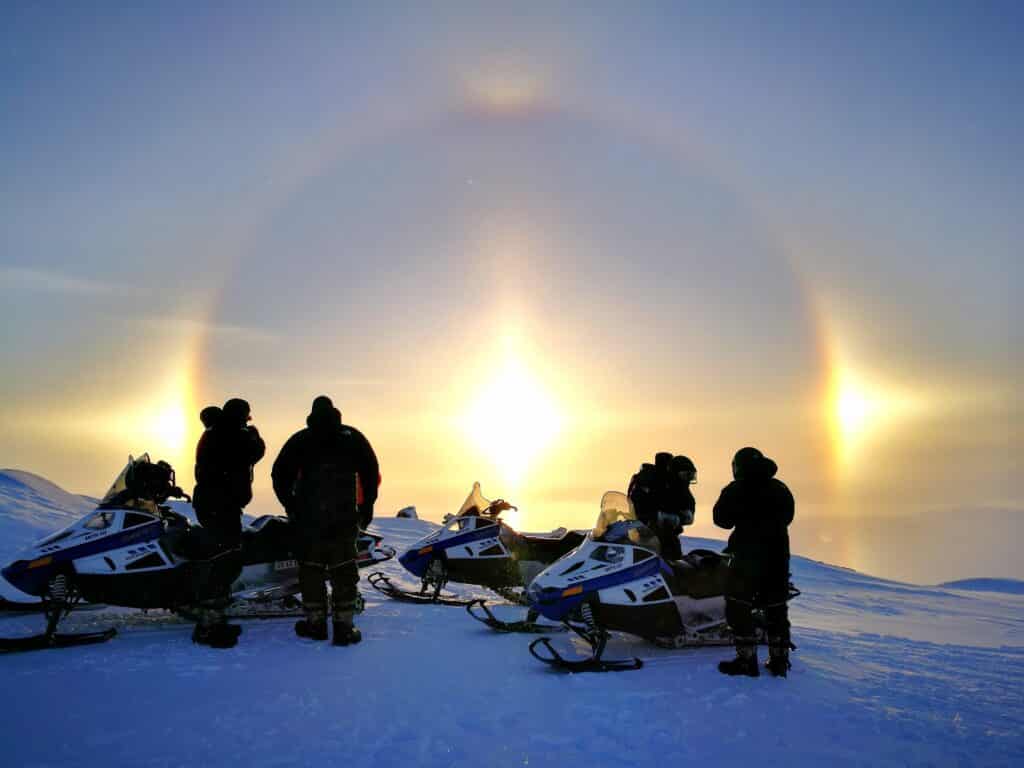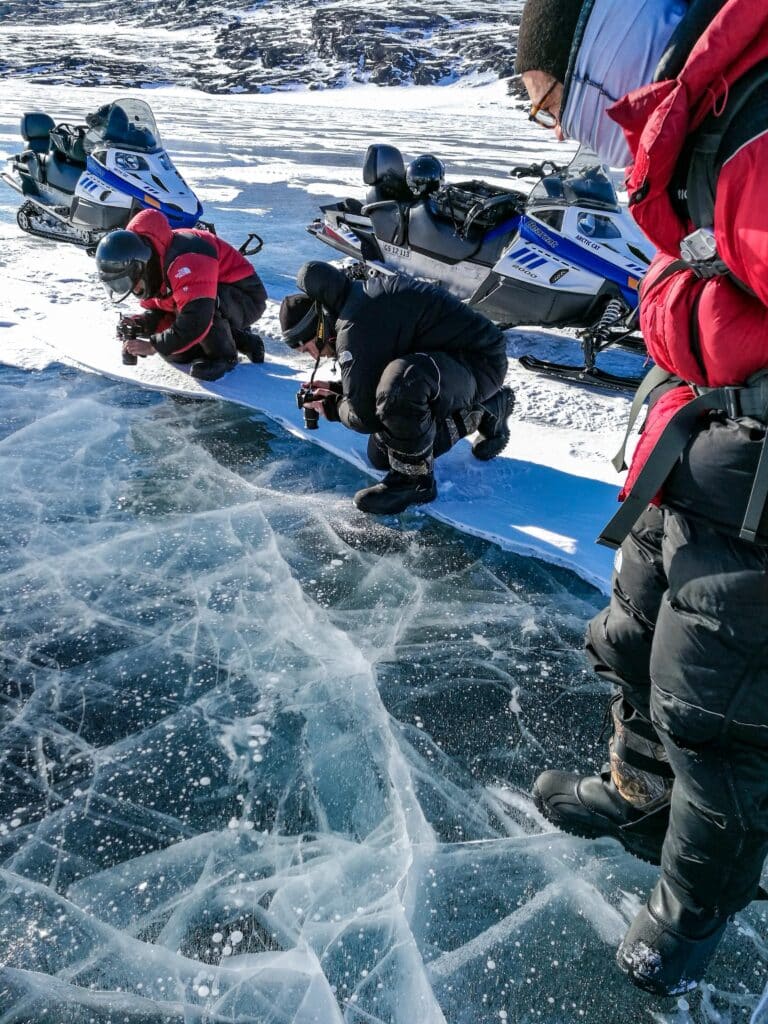 Snowmobiling is a fast, fun, and fairly easy way to get around, giving great opportunities to explore the backcountry, sometimes even crossing sea ice amongst icebergs that are stuck as well as beautifully clear freshwater lakes with cracks and bubbles that give the impression of having galaxies and stars right under your feet. And if you're not afraid of the dark, jump onto one as the sun sets and go chase the northern lights in the mountains! 
4. Snowshoeing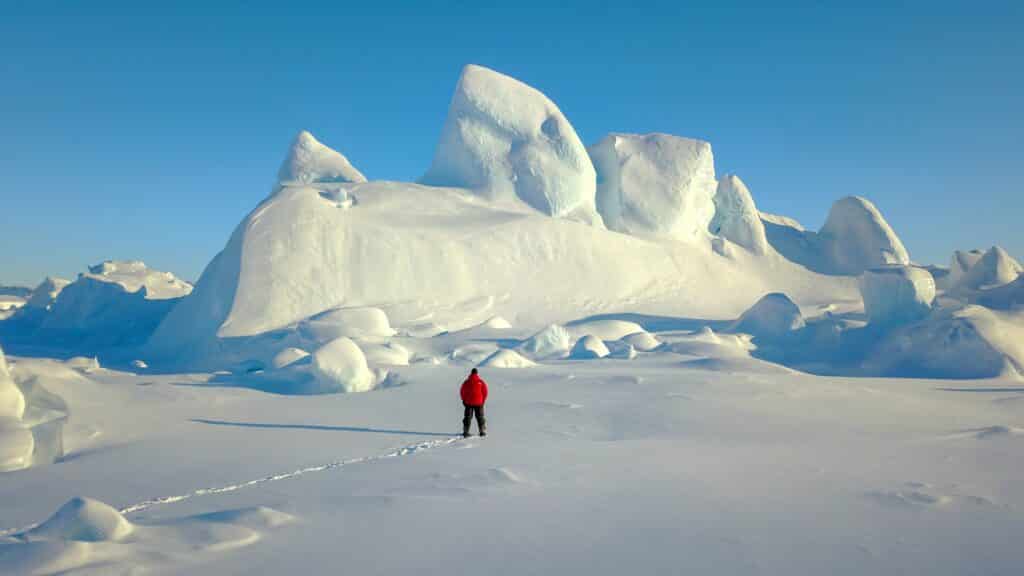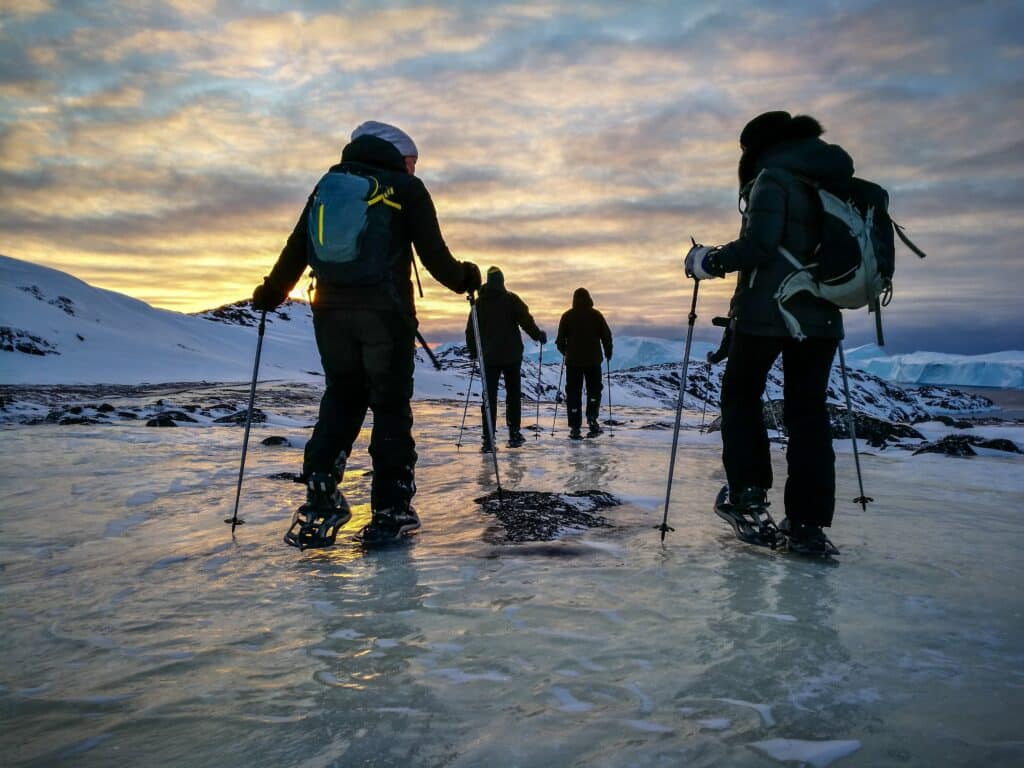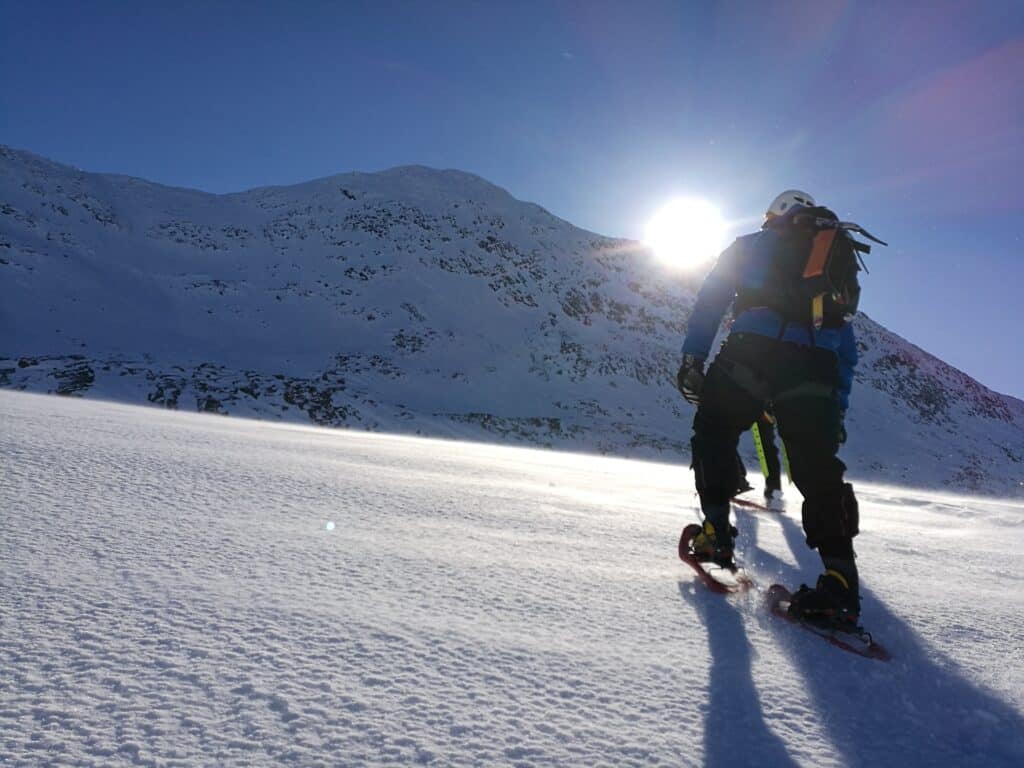 Snowshoeing is an activity that's possible in most places, go explore the beautiful icy landscapes wherever you choose to go, in the comfort of snowshoes that'll allow you to save a lot of energy when walking on deep patches of snow.
5. Chase the northern lights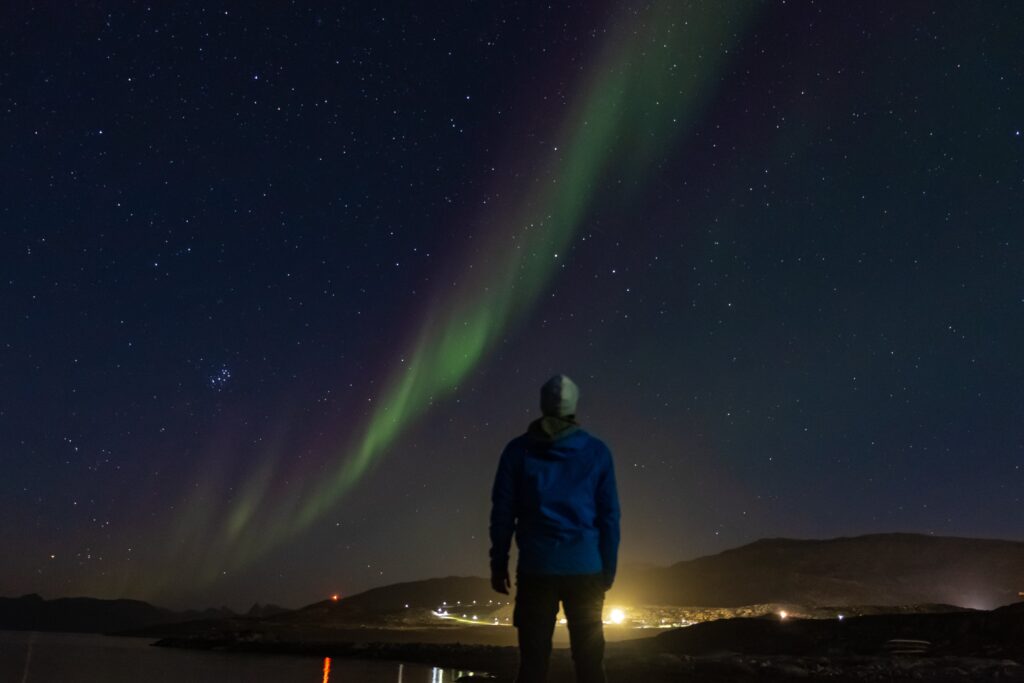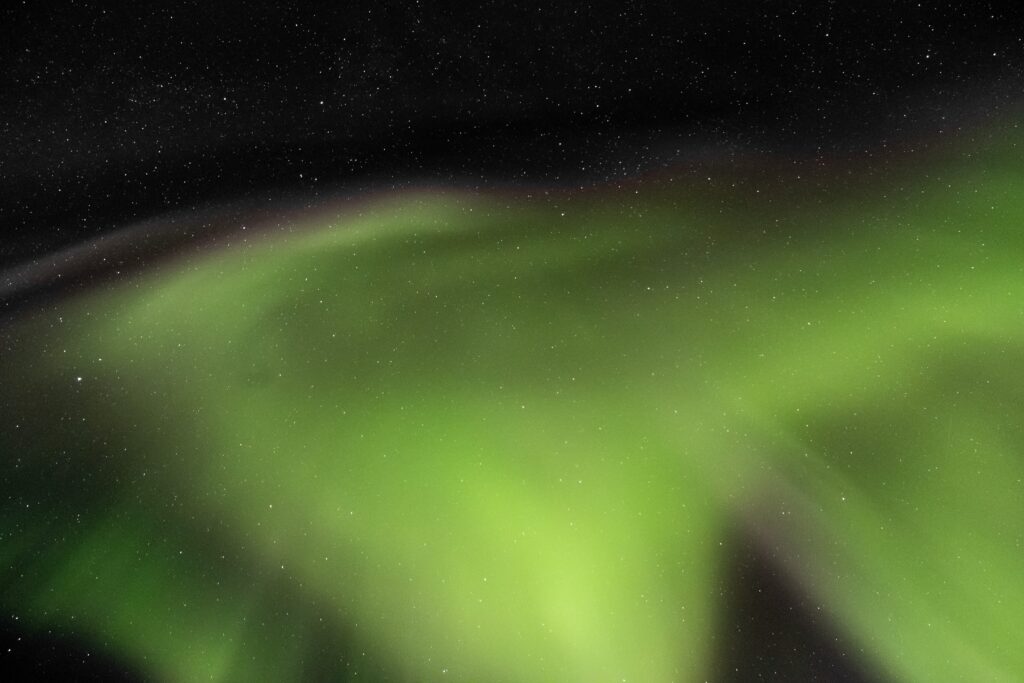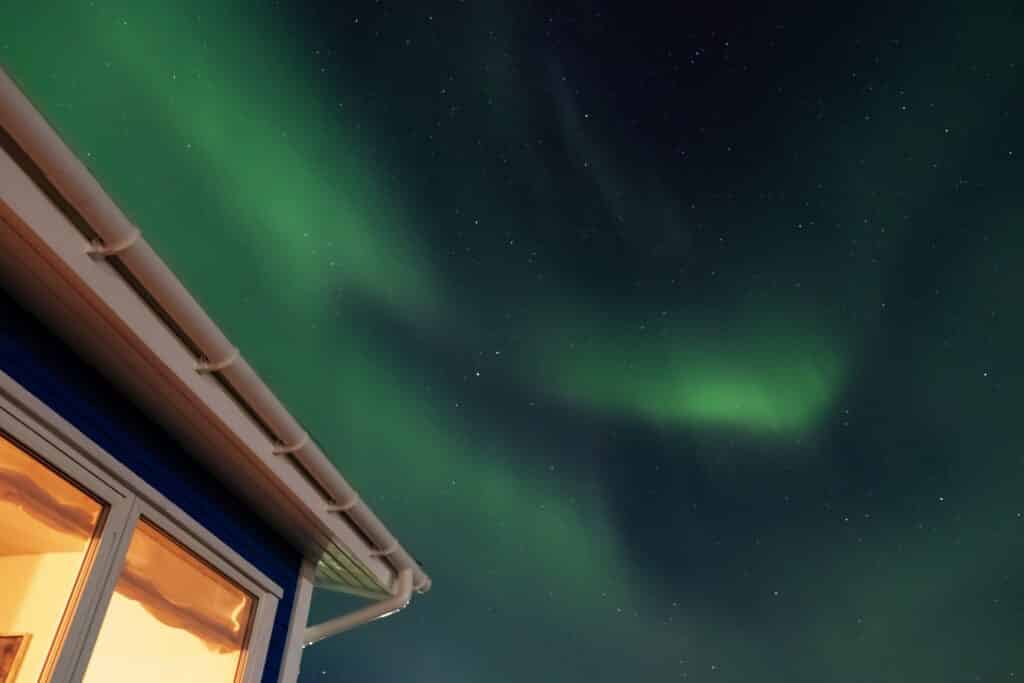 As early as late August the sun sets low enough for you to see the northern lights, but the earlier it gets dark the better. And the white winter landscape makes a great backdrop for the beautiful green and sometimes purple colors. I have only just started learning how to take northern light photos, so I only have a few from this fall, but nothing beats going out in the night with a hot cup of chocolate and just enjoying this amazing light show, whether it's with snowmobiles, snowshoes or just outside your window.
Read more travel blogs from Lasse Kyed
Other interesting travel blogs