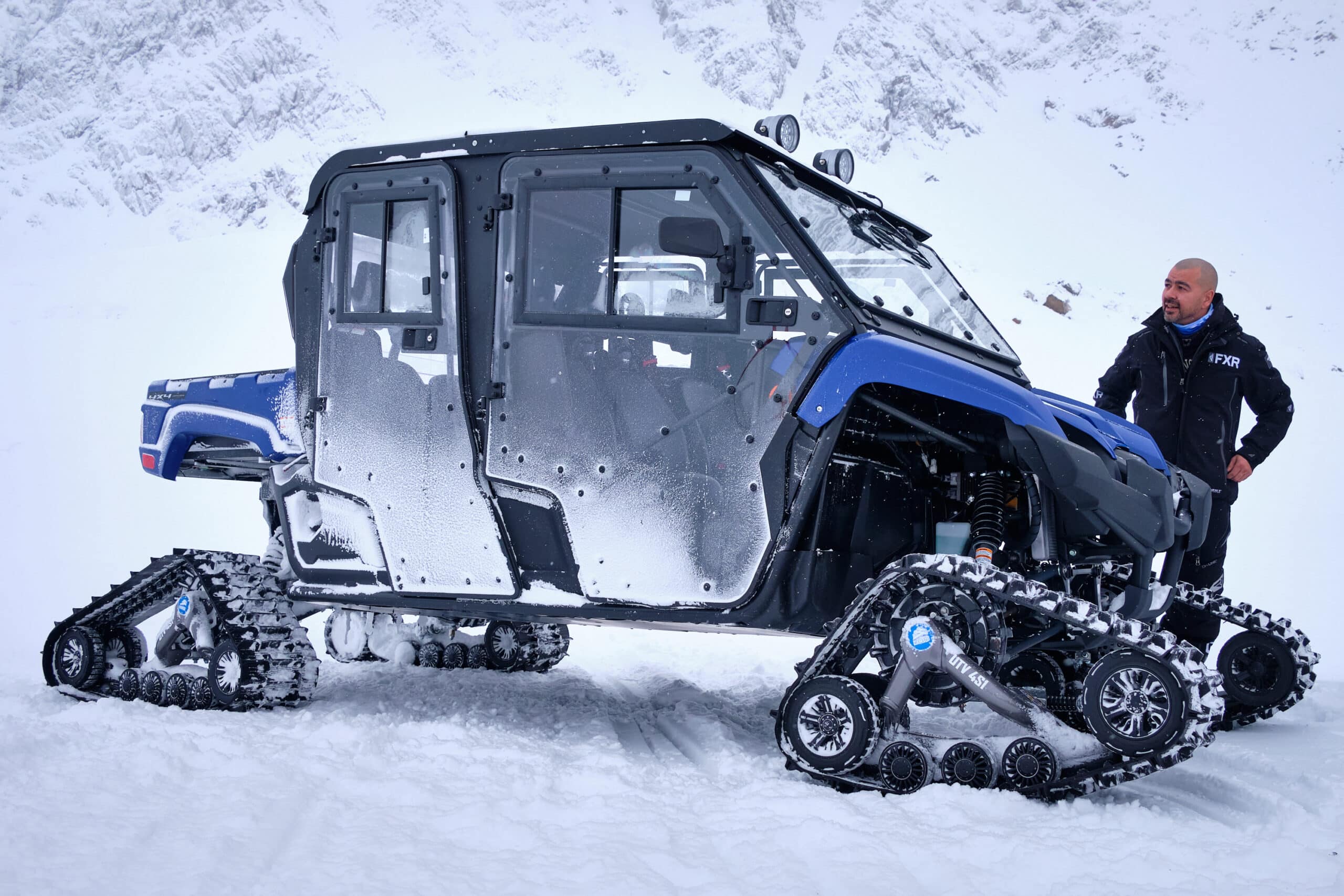 Monster Snowmobiling in Sisimiut
Are you visiting Sisimiut during the Winter? Do you want to explore its gorgeous backcountry in relative (warm) comfort? Then the monster snowmobile adventure is for you!
I really wasn't sure what to expect when I signed up for this tour. I only knew snowmobiles to be those noisy contraptions that look like jetskis for snow. So imagine my surprise when I first laid eyes on our beast of a machine!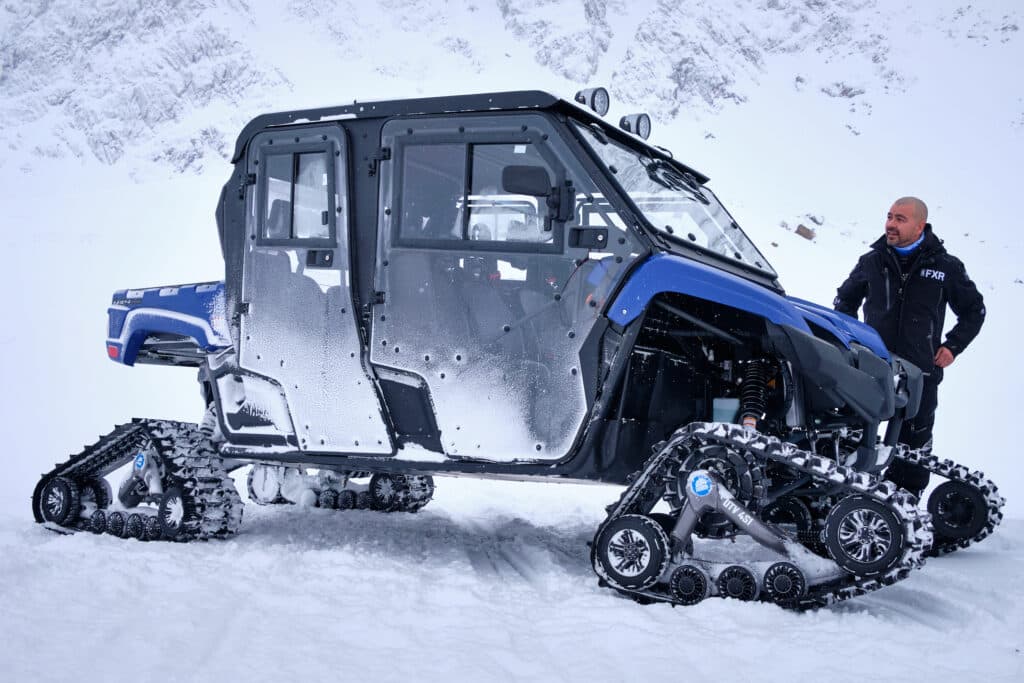 Not quite what you were expecting, right? Me either!
There were 3 of us on the tour but the monster snowmobile comfortably seats 4 plus the driver. It is heated inside (luxury when it is -20 degrees Celsius outside!) but also quite noisy – so each person has a set of earmuffs to wear.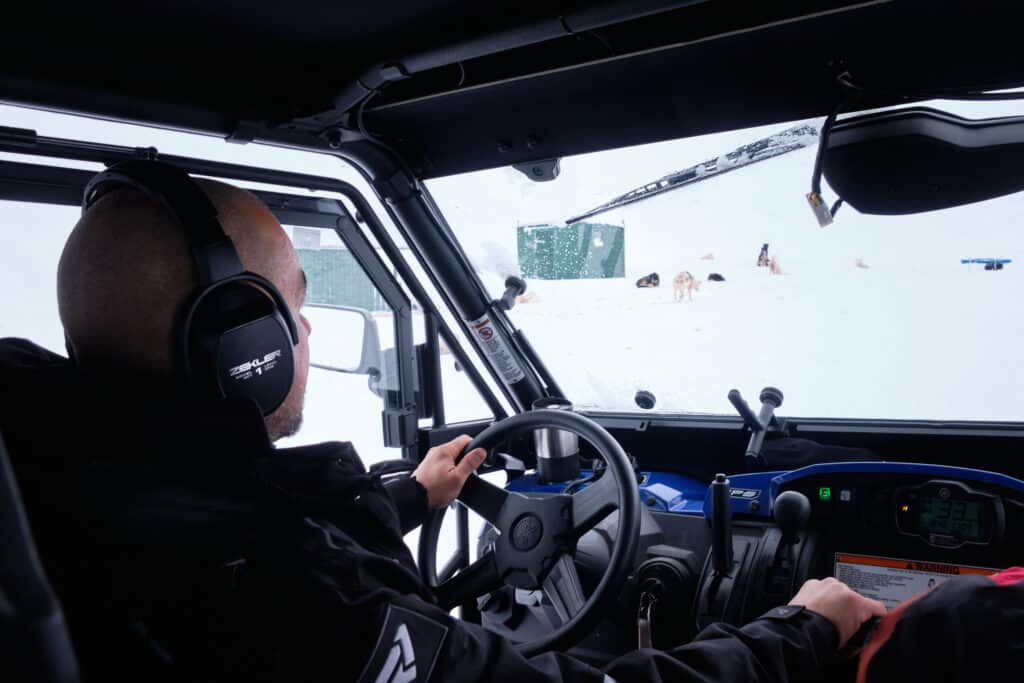 Monster snowmobiling into the backcountry
Our destination for the tour was the viewpoint over Sisimiut at the top of the ski field. Unfortunately, the day was overcast and the light very flat. Skiers know this makes it extremely difficult to see the terrain and, on this occasion, the graded snowmobile tracks we were to follow had all but disappeared.
We made our way to the ski centre with our guide pointing out the insane slopes that local snowmobiling experts enjoy plummetting down.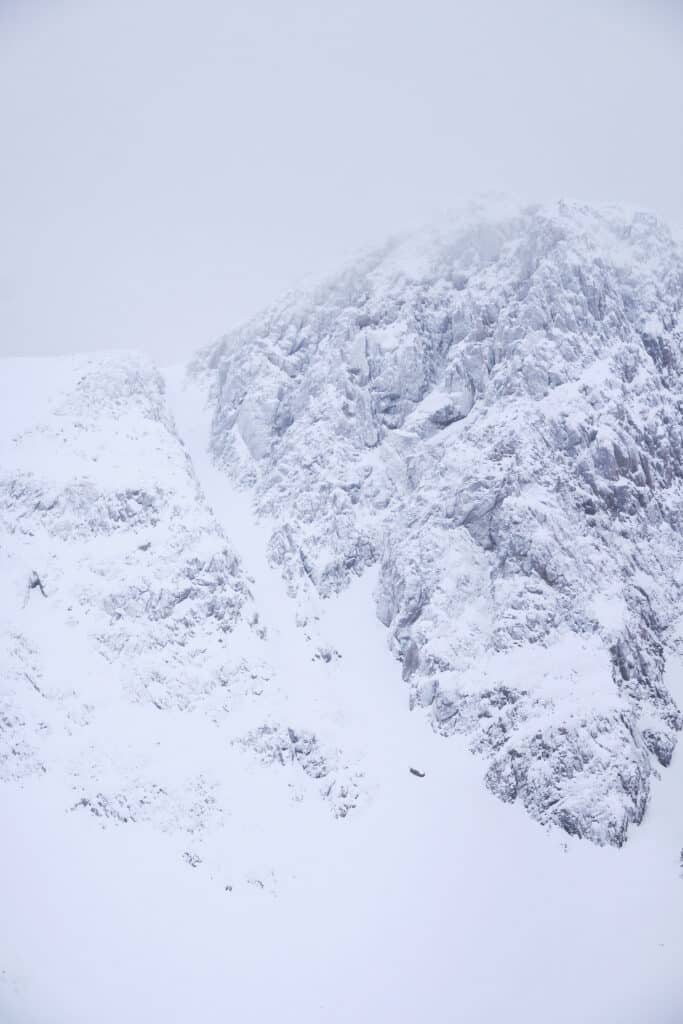 Meanwhile, we attempted to find the track up the slope in the difficult lighting conditions. Unfortunately, it was not clear where we were to go, so we opted to play it safe and visit the ski centre instead.
The Sisimiut Ski Center
There we hung out with the locals and enjoyed a chocolate and a cup of hot Ribena juice as a snack.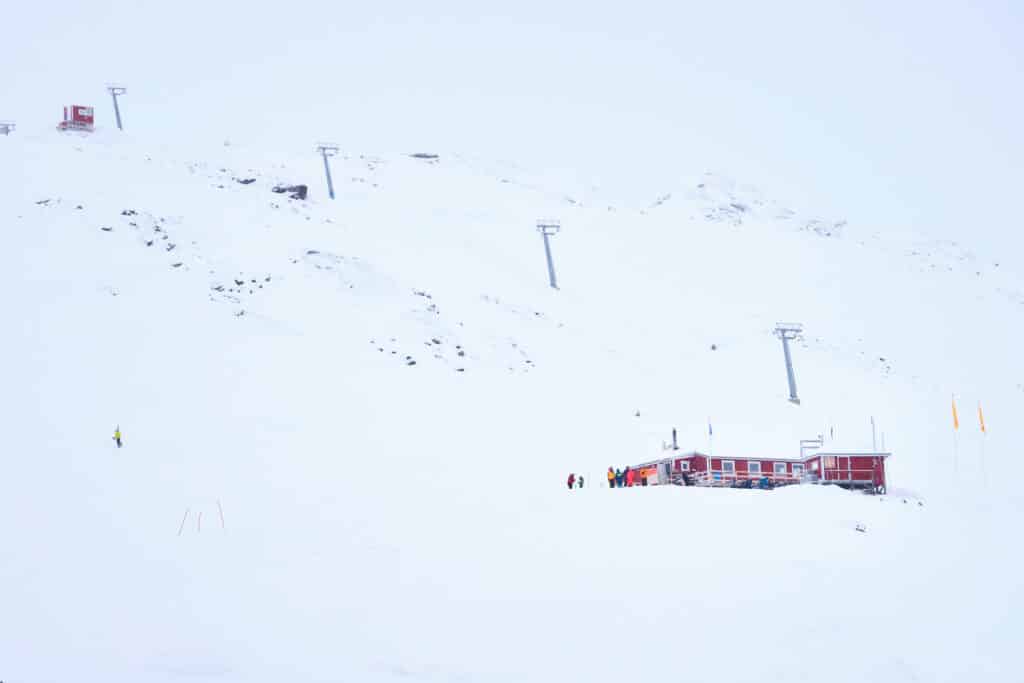 The ski centre was one week away from opening its ski runs, but that didn't stop enterprising kids from hitching a lift up the slopes.
They all grabbed onto a rope that was tied behind a regular snowmobile and held on tight as they were dragged at full speed to the top of the slope. There they expertly let go and glided back down to base camp. Not a single one of them fell while we were watching!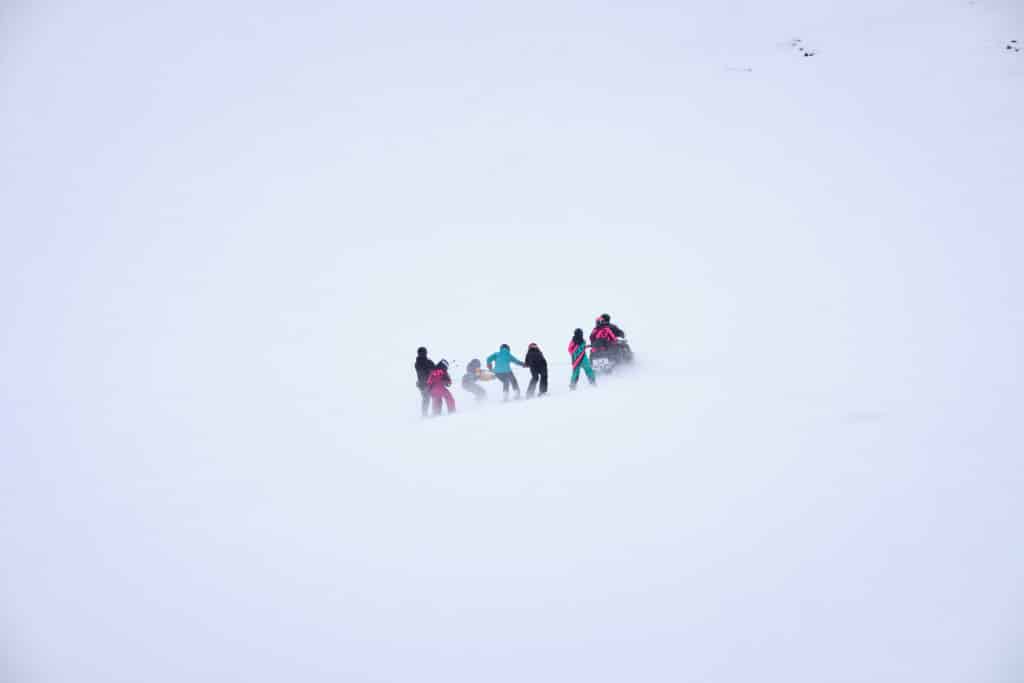 On our way back to Sisimiut, we came across a dogsled team that was also heading home. Snowmobiles and dogsleds share the tracks, with snowmobile drivers giving respectful right of way to the more traditional form of Arctic Winter transportation.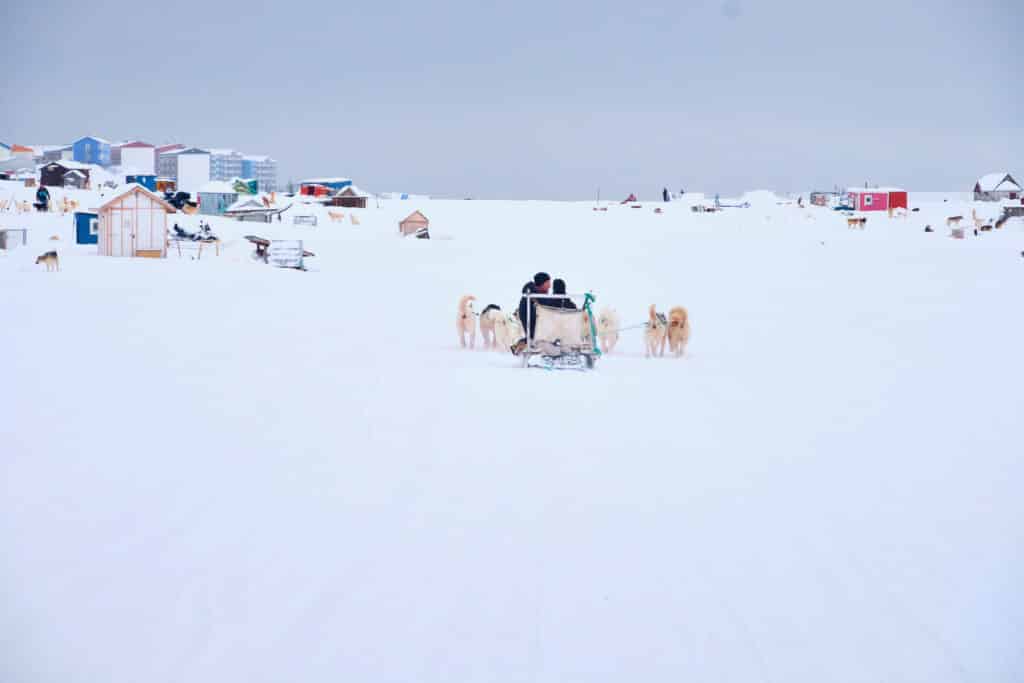 Plan your trip to Sisimiut
Thanks to the Hotel Sisimiut and Tours, the Monster snowmobile trip is a relatively short excursion that allows you to see the Sisimiut backcountry in comfort. Our trip was very unusual in not actually reaching the viewpoint – normally there is no problem in getting there.
There are plenty of opportunities to enjoy Greenland's second-largest town – so check out the following resources.
---
---
Read more travel blogs from Lisa Germany
Other interesting travel blogs