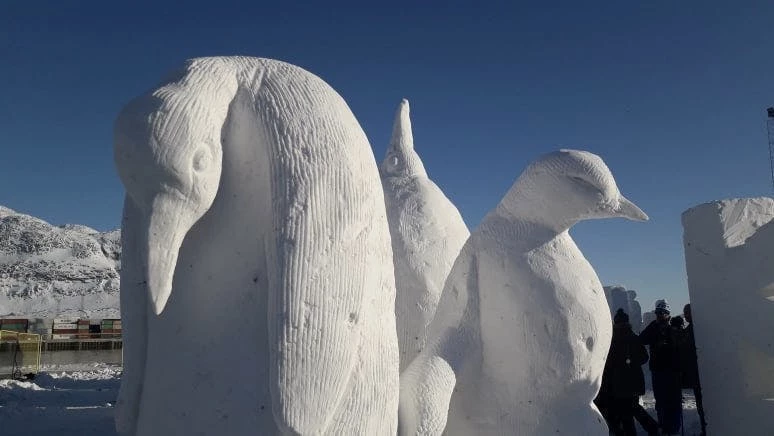 Volunteering at Nuuk Snow Festival – part 2
The weekend has passed and we're now sitting back after an amazing couple of days volunteering at Nuuk Snow Festival 2020, and what a pleasure it has been!
Friday March 6th
As written in our earlier blog post, we spent Sunday March 1st setting up and getting ready for the festival, that opened on Thursday March 5th. On the second day of the festival, on Friday March 6th, we had our first shift at the shelter with a bunch of other awesome volunteers.
Both before, during and after our shift we spent some time strolling around the festival site to check out how the many teams tackled the large cubes of ice.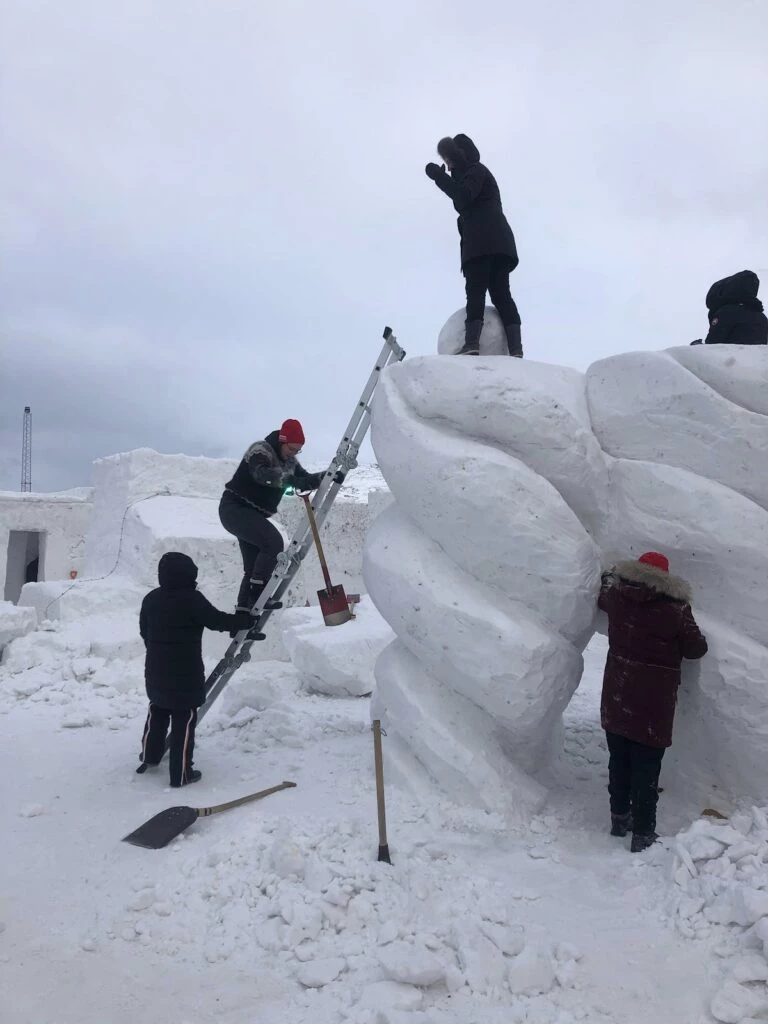 Working with the ice cubes is clearly not an easy task and therefore a short break or a rest is needed once in a while… As the picture below shows, some of the sculptors found good use of the sculptures – clever!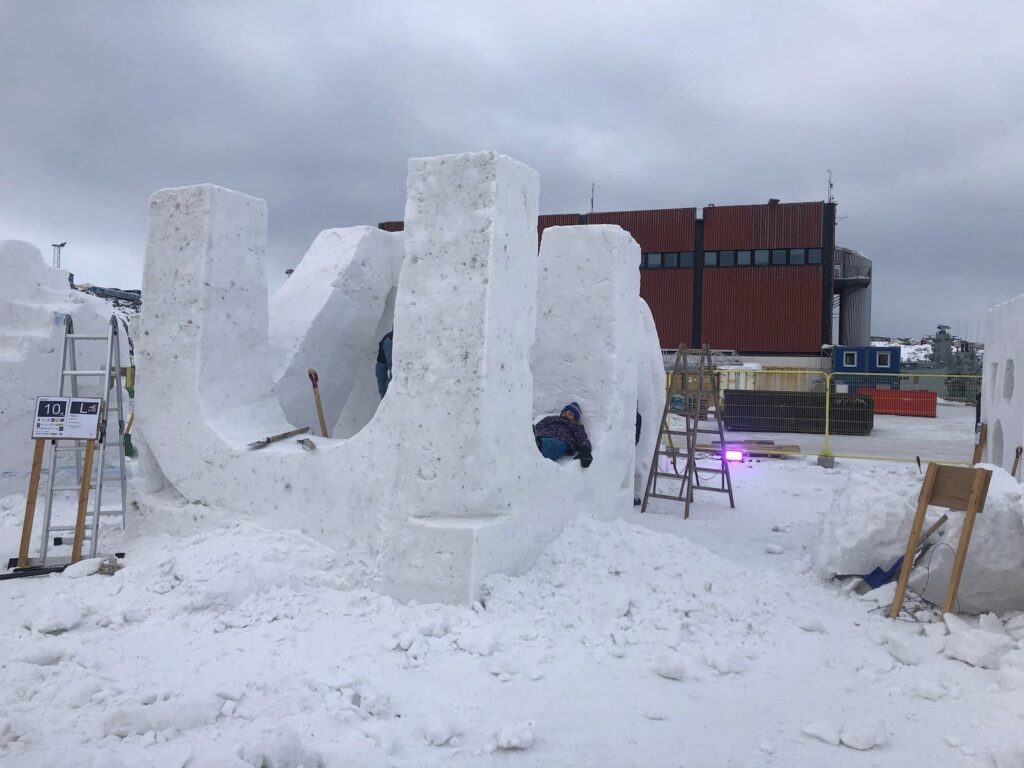 Saturday March 7th
Saturday afternoon and sunday night we were once again on duty in the shelter. As volunteers in the shelter, our main tasks were catering to the many sculptors of the festival and thereby making sure there was enough food, snacks, tea and coffee for everyone. We also cleared and cleaned the tables and made sure everything was ready for the next meal.
After our shift on Saturday, everything was set for a party. During the day, a gaffer put up lights for a lightshow and in the outdoor snow bar, a DJ was ready to play some tunes.
Around 19:30, the party finally started. Great music was playing while we were able get a closer look at many sculptures that were lit up in different colours. The atmosphere was awesome!
Below you will see some of the pictures we took of the lit sculptures.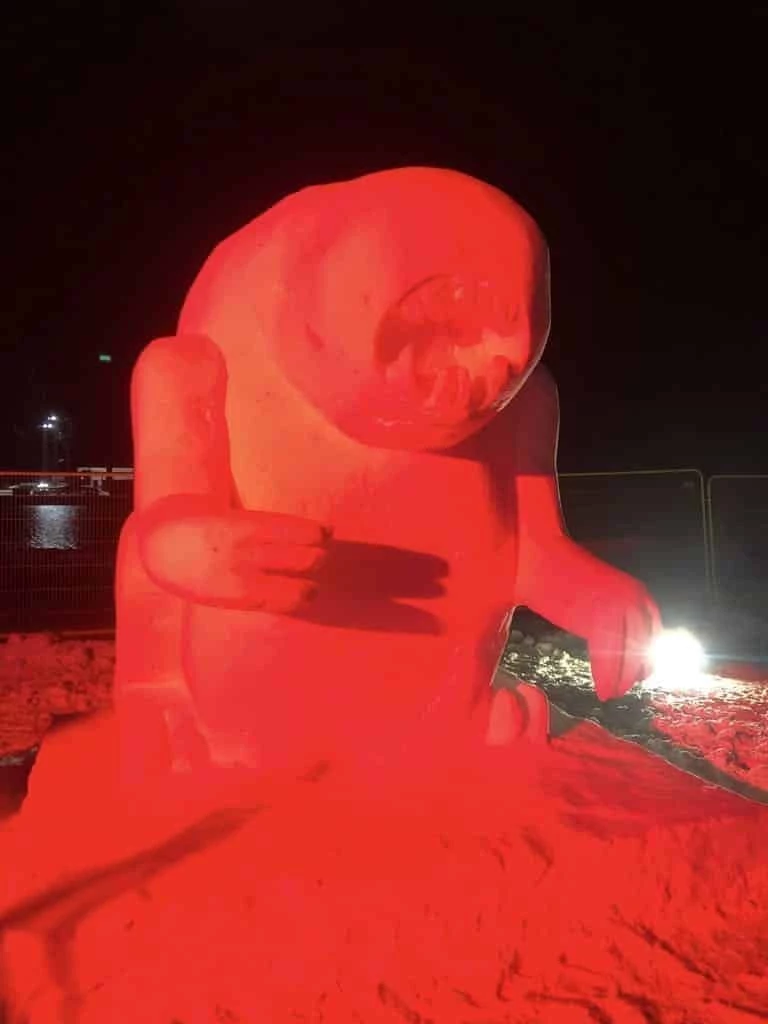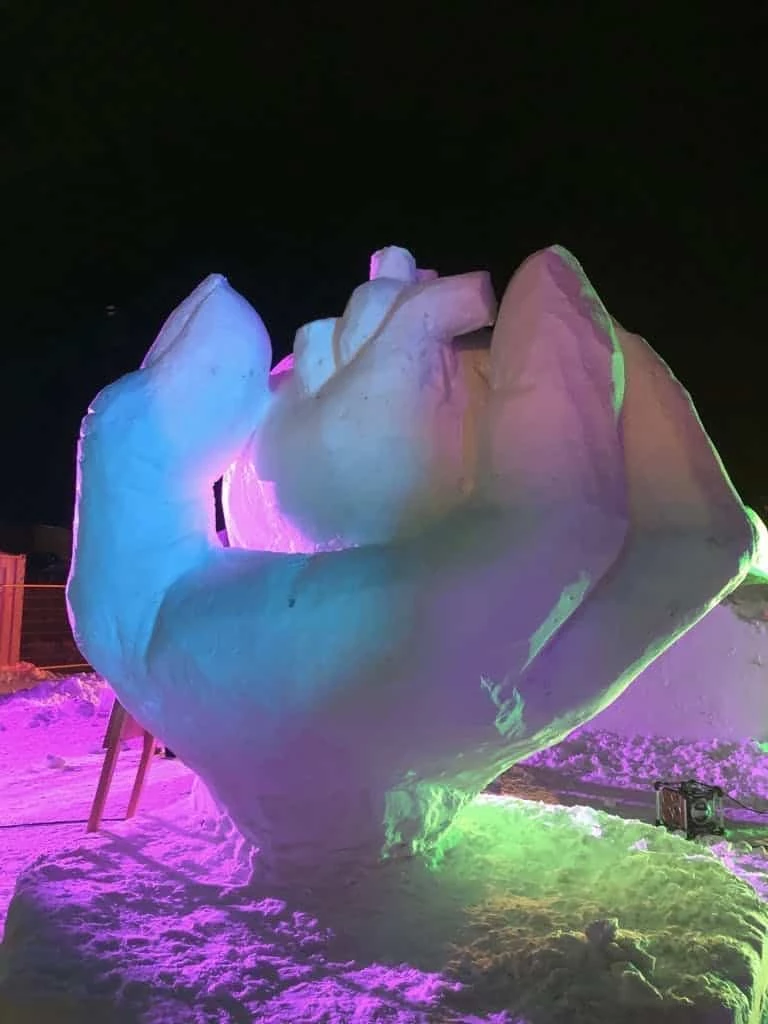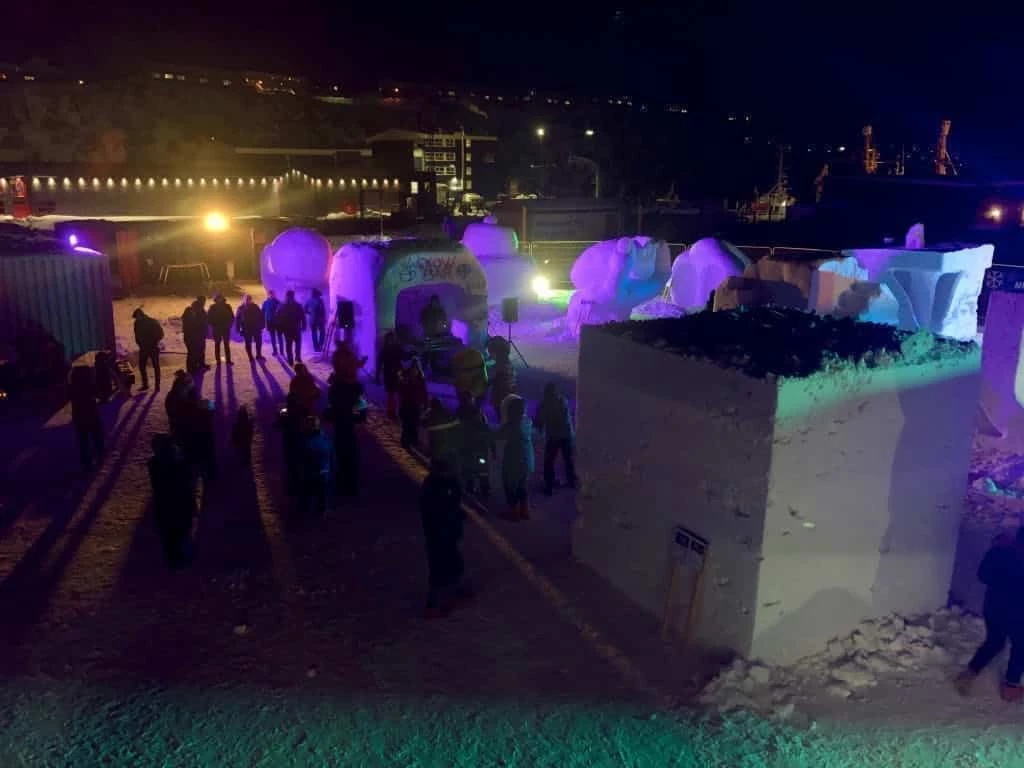 Sunday March 8th
Yesterday, Sunday, was the day of the verdict in the two categories; nonfigurative and figurative. A lot of people – both the young and the not so young – had turned up to watch the judges present the winners.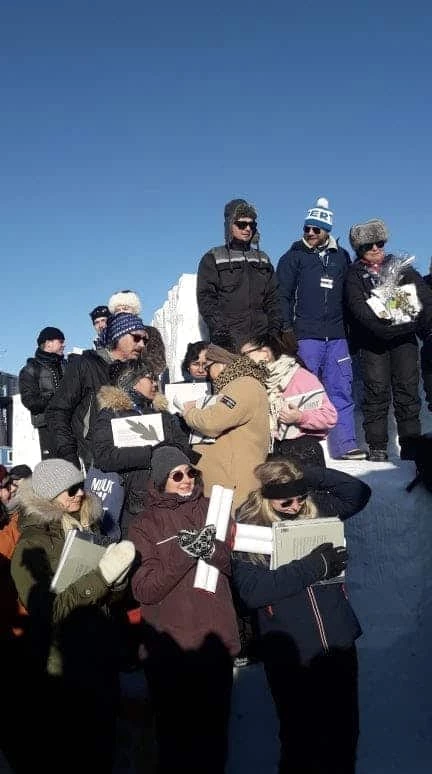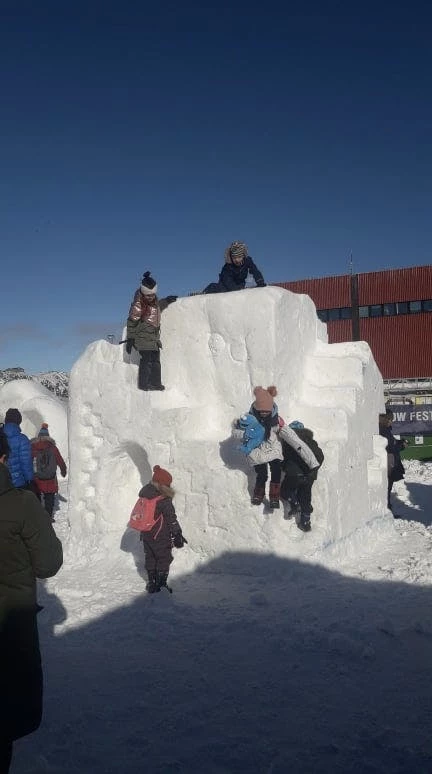 The team, who had carved these beautiful penguins, was the grand winners of the figurative category.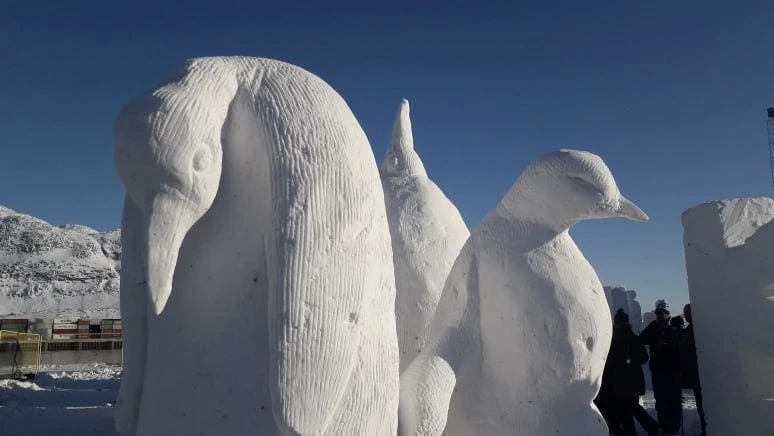 After the award ceremony we made a short stop at our apartment before making our way to the dinner for all the volunteers and teams of sculptors at the festival. A great way to end an amazing weekend!
Other interesting travel blogs