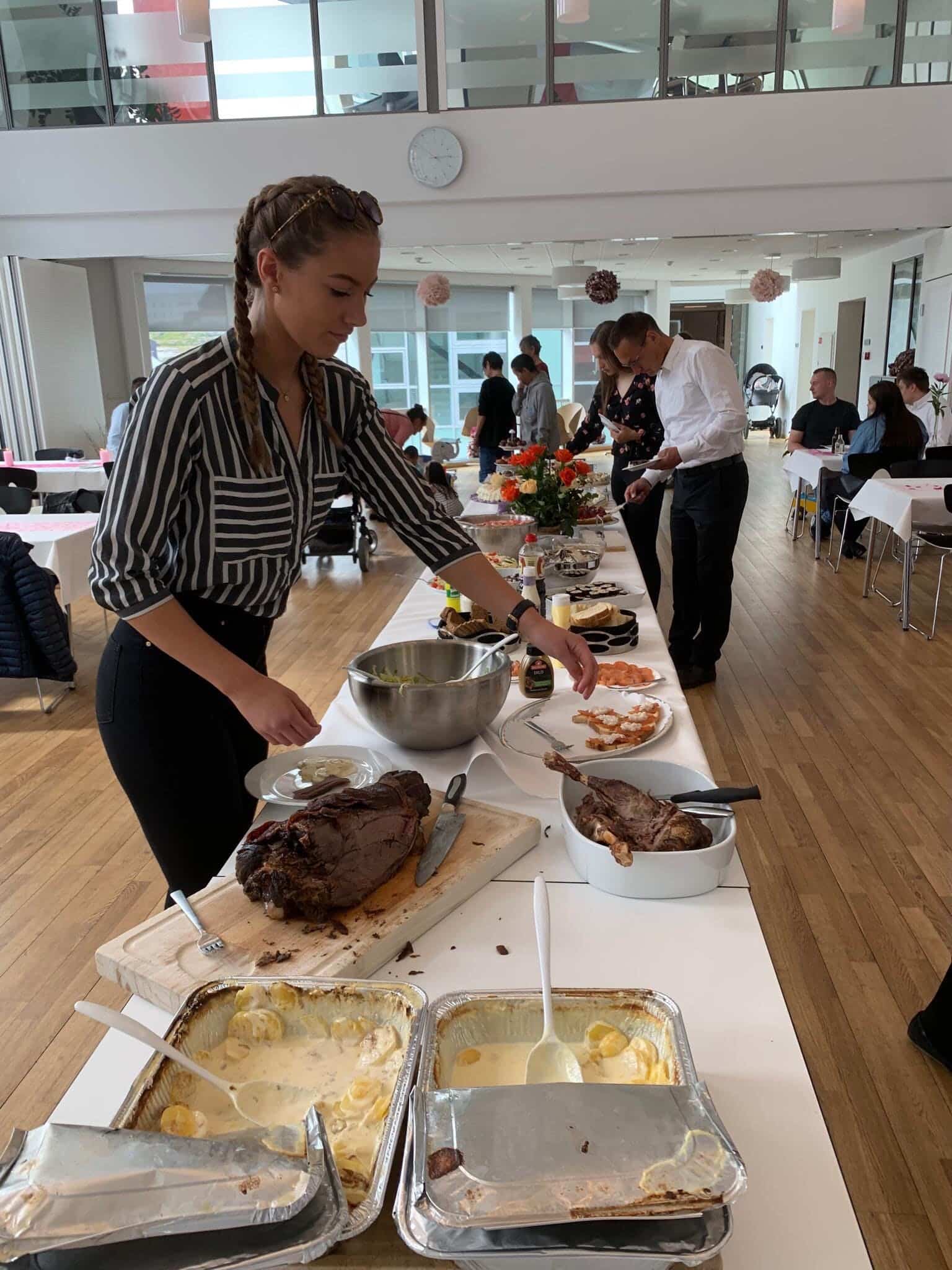 What a great day it has been in Nuuk! With up to 19 degrees celsius outside, I had to enjoy it to the fullest.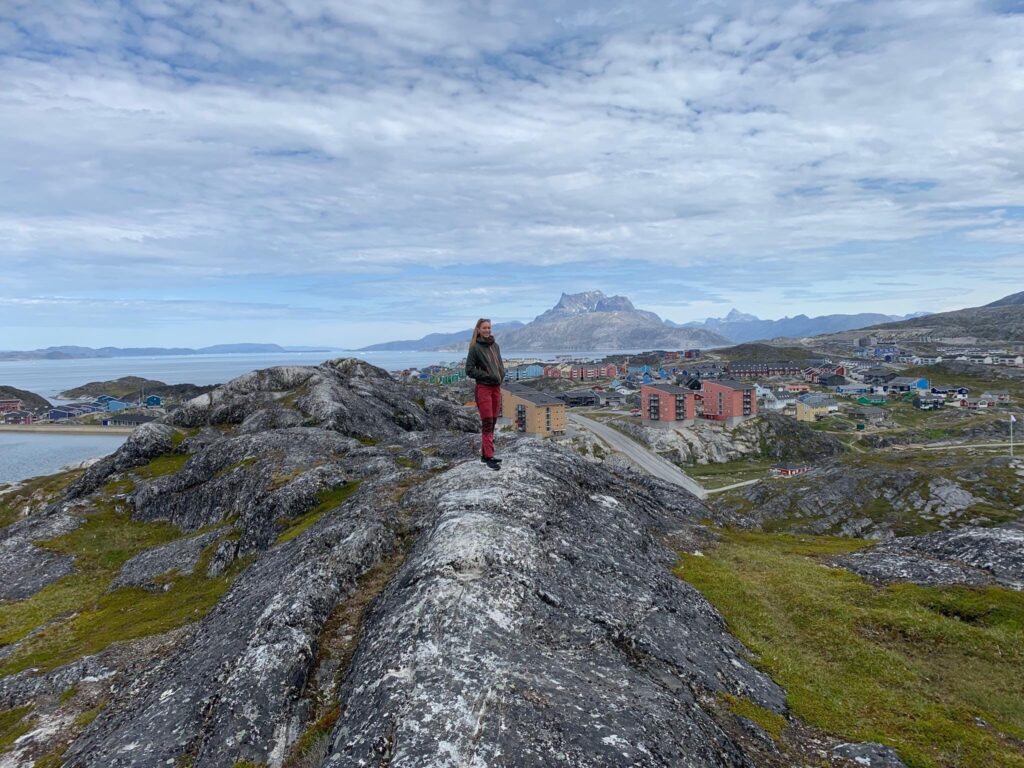 I started my day with a small walk, a great way to wake up a little. We walked around the water source of Nuuk and got a nice view over Nuuk I haven't seen before. Still as beautiful as always.
Do you know the name of the mountain in the background?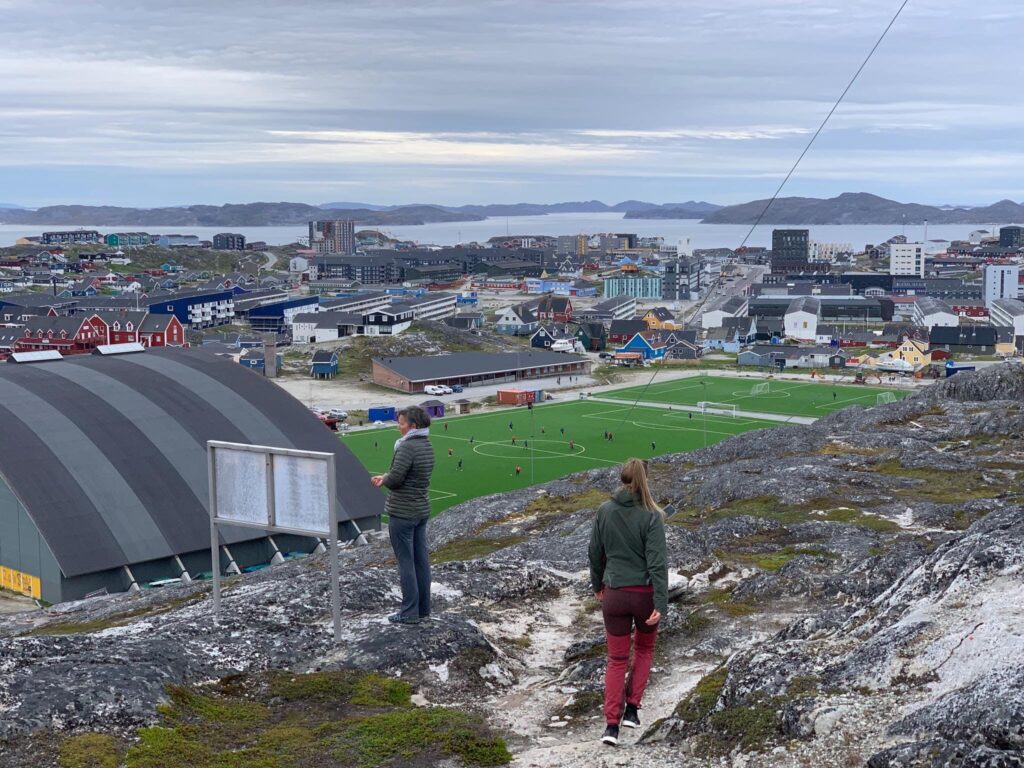 Brand new football fields here in Nuuk!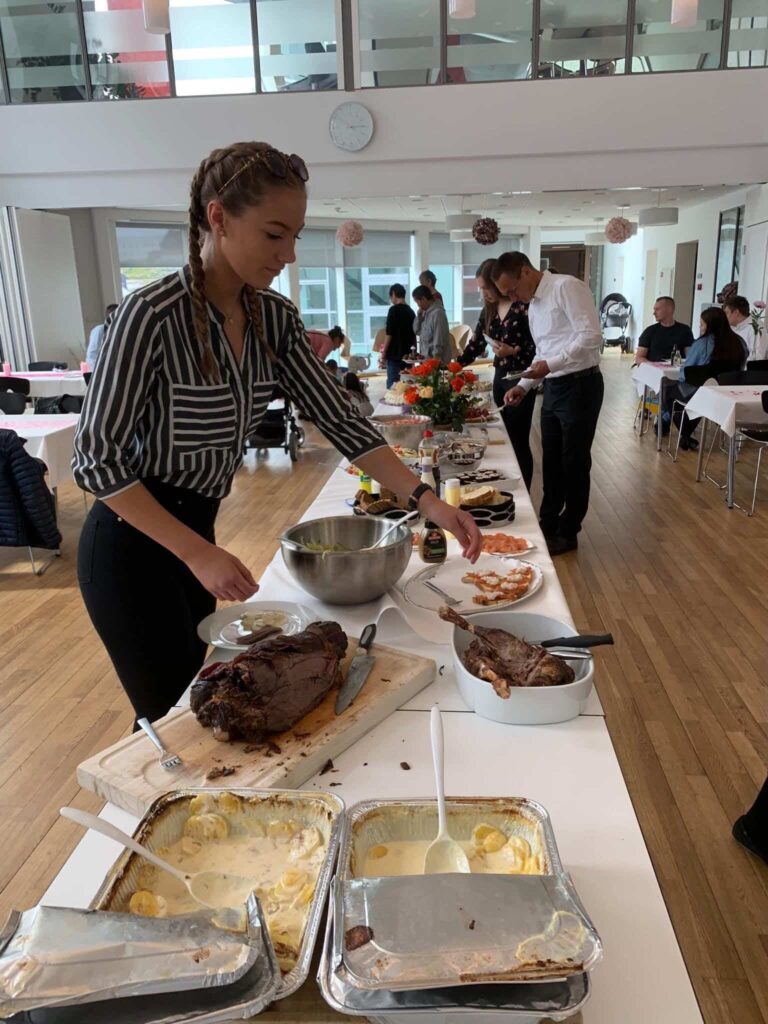 After the walk and breakfast, we went to a kaffemik to celebrate my friends' cousins' baptism. I've been here for about 3 weeks now and I've attended four kaffemiks! I don't know if I'm just lucky or if the Greenlandic just always celebrate something.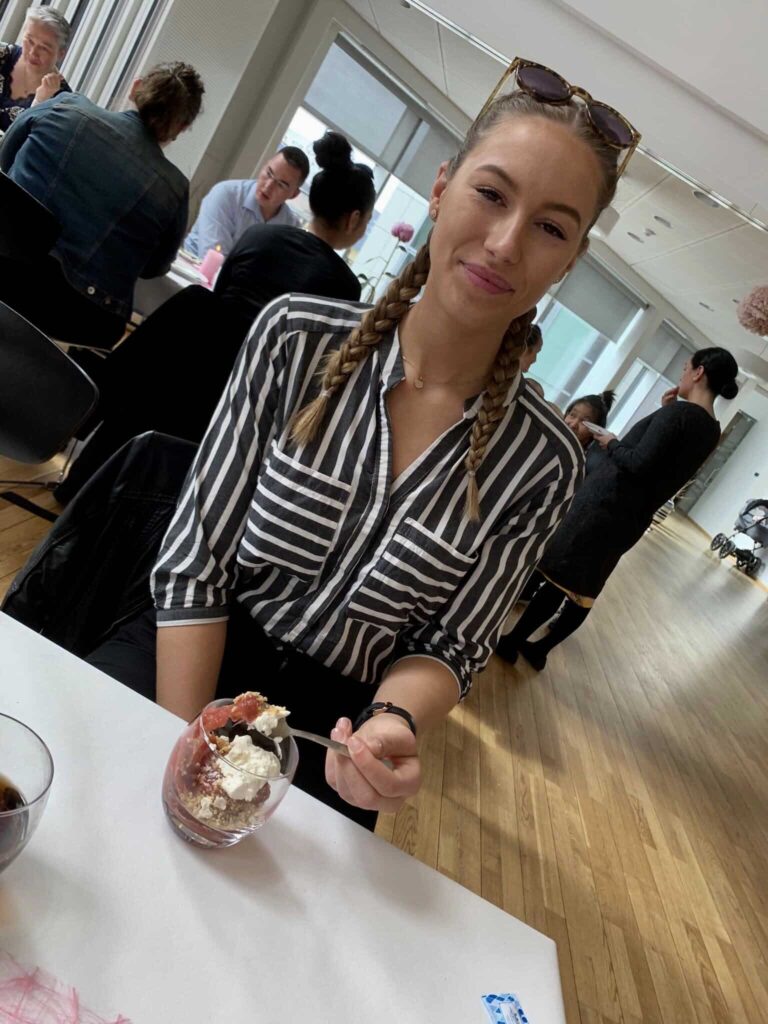 My new favourite dessert! It's a danish traditional way to make "cake", this one was with rhubarb taste.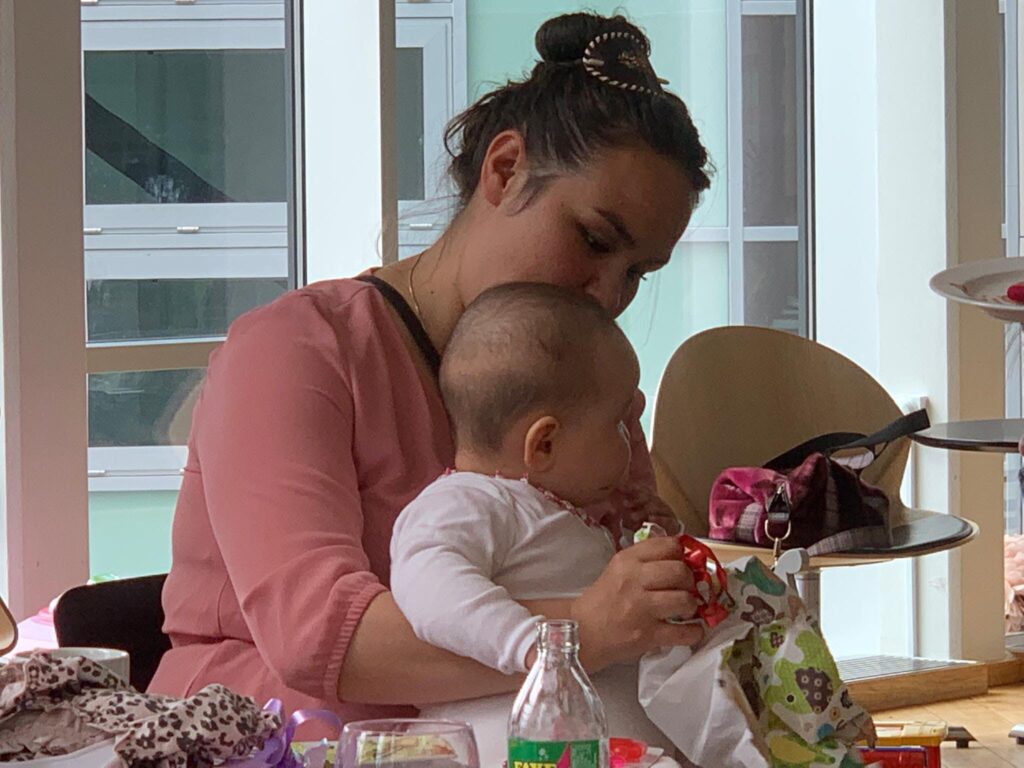 We went to visit some other friends nearby before I walked back home. It felt great to walk with a thin jacket and not freeze. And I get very easily cold as well. When I came back home, I mostly just sat outside and enjoyed the sun and the view.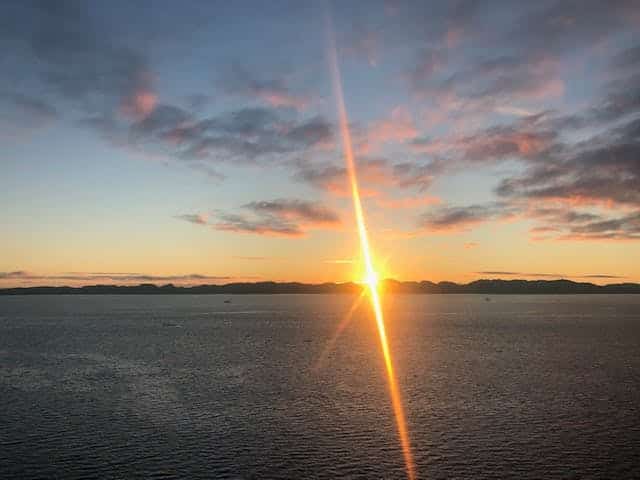 It has been a nice ending of my week and I already look forward to a new one. I just realized as I sit here and write; tomorrow I'm halfway done with my Greenlandic adventure for this time! Wow, time really flies by here. I hope my last three weeks are as good as (or better) the three weeks I've already had here!
Read more travel blogs from Ina Andersson
Other interesting travel blogs