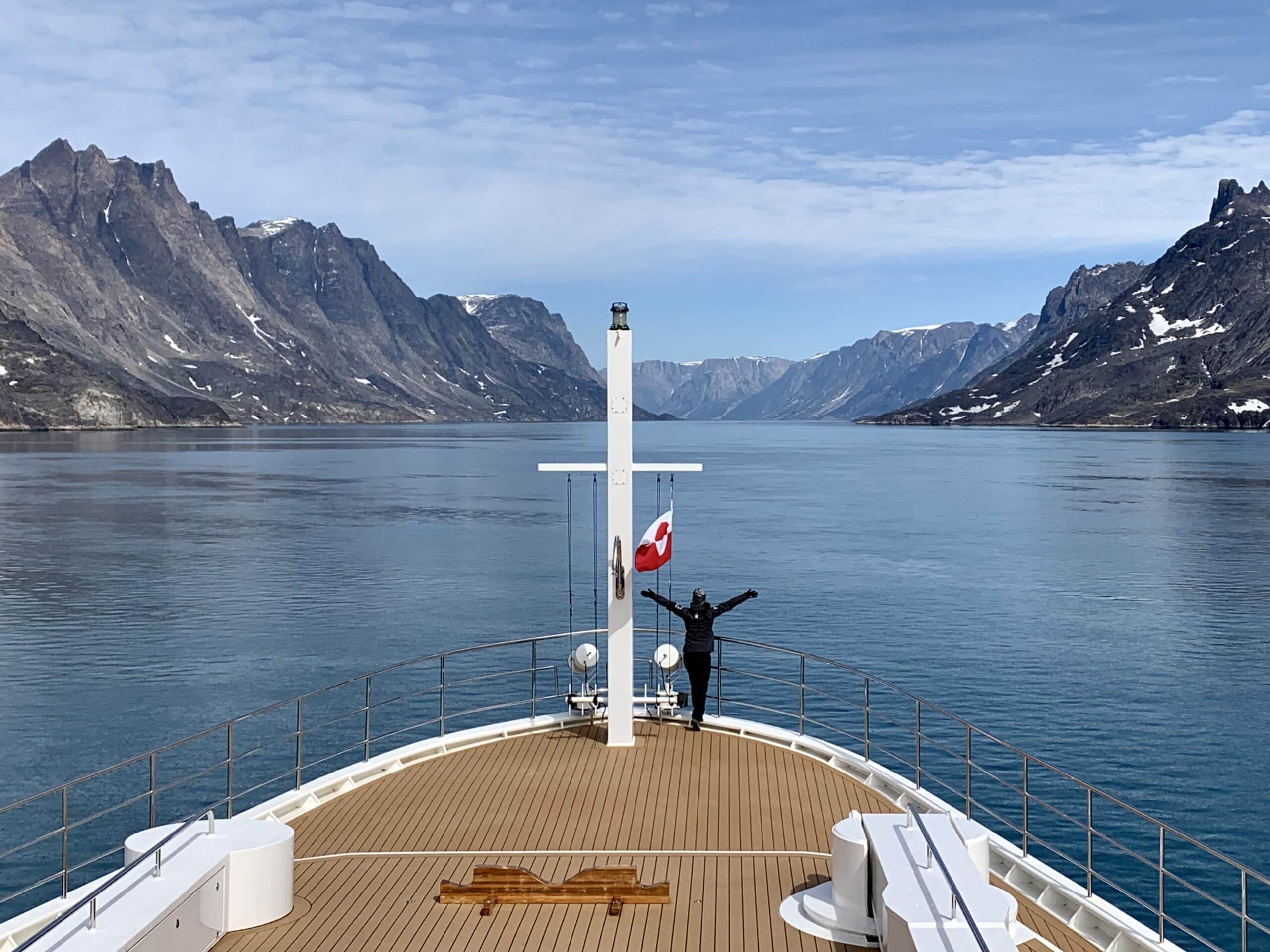 Greenland – The largest island in the world
-That is not a continent, and we are only 56.000 inhabitants in total. Lots of space here, and there are no roads connecting the towns and the villages, so the sea is our highway 😉
The country is huge, but we live in many small societies.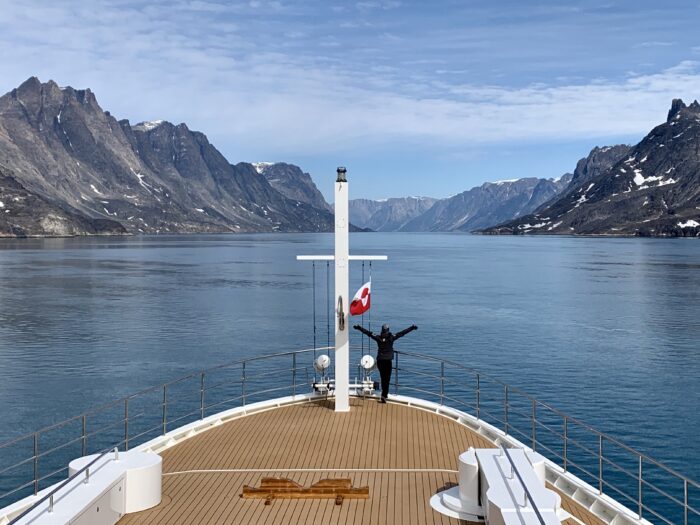 Sailing in Greenland
The fjord is 190 km (120 mi) long and there is not much traffic here, and the view is just amazing!
Tall beautiful mountains which also create shelter and calm seas make the fiords even more enjoyable.
The picture above and the video below is from when I worked on a yacht, sailing along the coast of Greenland. New view every day, what a wonderful job huh? 🙂

Nuuk – The capital of Greenland
The capital of Greenland is Nuuk with 19.000 inhabitants. Maybe the same size as the smallest village in your country? 🙂 This is where I was born and raised and I love it very much! Even when I traveled for 12 years and had all my belongings in one backpack, I always came here once in a while to visit my sister and friends, and to enjoy the great nature where I could recharge before going out to the huge world again.
Now I live here myself and can recharge anytime I want, just 5 minutes from my home I can find myself at the waterfront where I have enjoyed many sunsets in silence, and 5 minutes the other way I can enjoy a cappuccino in a cafe´ or go shopping.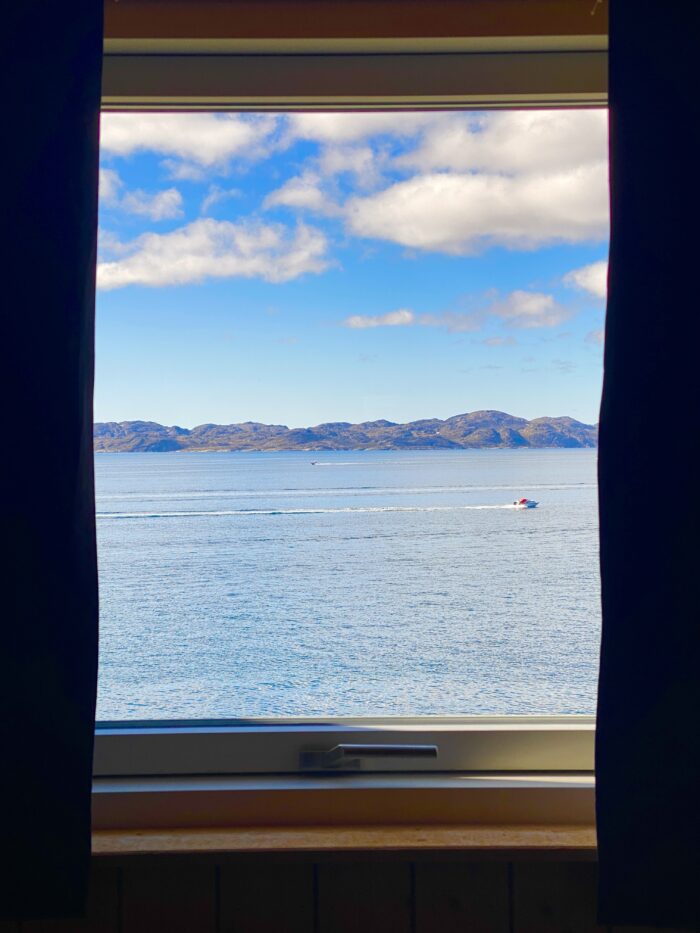 Inuk Hostels
Many homes have this view or only need a few minutes on foot to get it.
This view is from one of the huts at Inuk Hostels, which could be your view if you visit Nuuk.
Inuk Hostels is located in a very beautiful and calm area with a very cozy cafe. To go to the center of Nuuk it takes about 30 minutes on foot, or shorter if you take the shortcut over a small mountain, it will be good to bring hiking boots for this.
Check on the following link what to bring when visiting Greenland.
Visiting Greenland in SUMMER
Visiting Greenland in WINTER
You wanna experience the smaller communities? You can visit any other town or village, where you´ll get close to the locals and feel the calmer lifestyle. Enjoy nature and maybe even get invited to a birthday or go fish with one of the fishermen. We are a very kind and welcoming people, even though some might be shy at first.
If you are visiting Greenland, any town or village, make sure to bring comfortable shoes with you. As you can see in the picture below, you might have to go very steep up the mountains to visit new friends 😀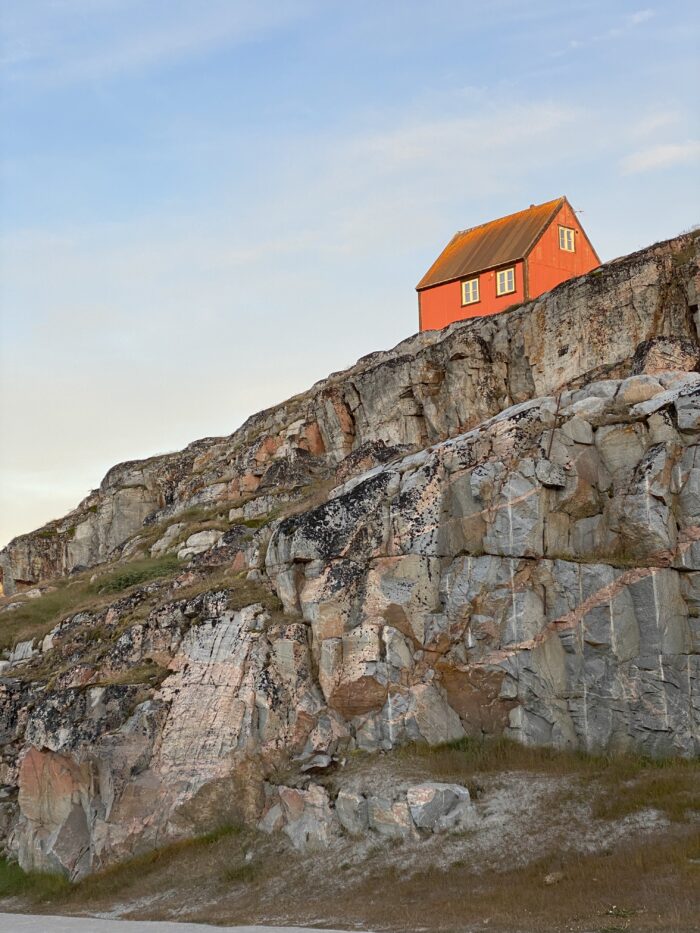 Many of the small towns and villages only have a small kiosk, church, and a school, while some have a cute small police station and a simple bus stop as in the pictures below.
What more do you need ? 🙂
If you are visiting Greenland I can recommend you visit a village too, which is a very unique experience. So cute and simple lifestyle that does not include planning, car pollution, or noise. It all depends on the weather whether it is possible to go fishing or hunting, which most people live off in these places. The locals do like visitors and you might even get invited to their homes for supper.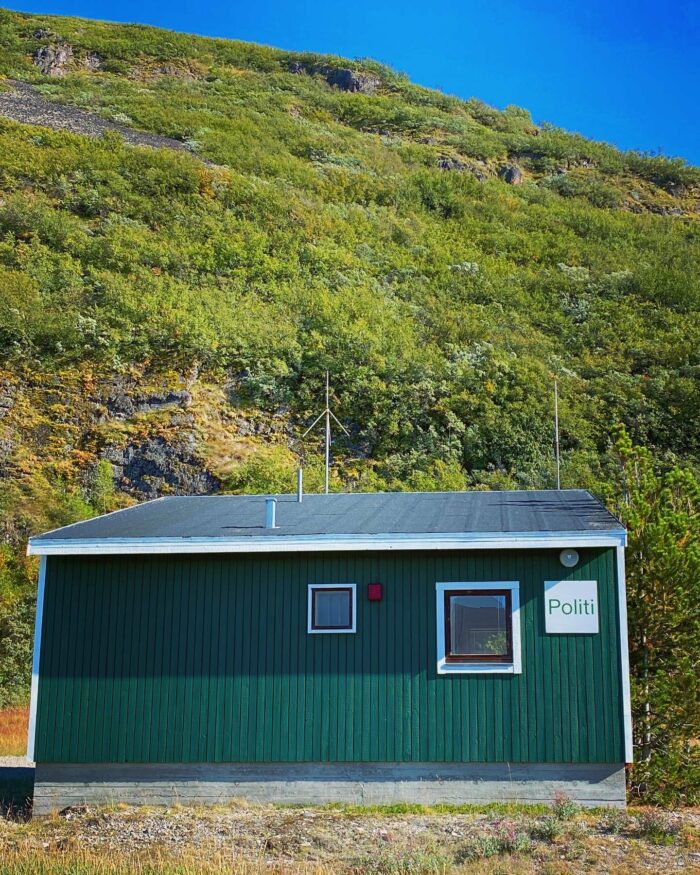 Police station in Narsarsuaq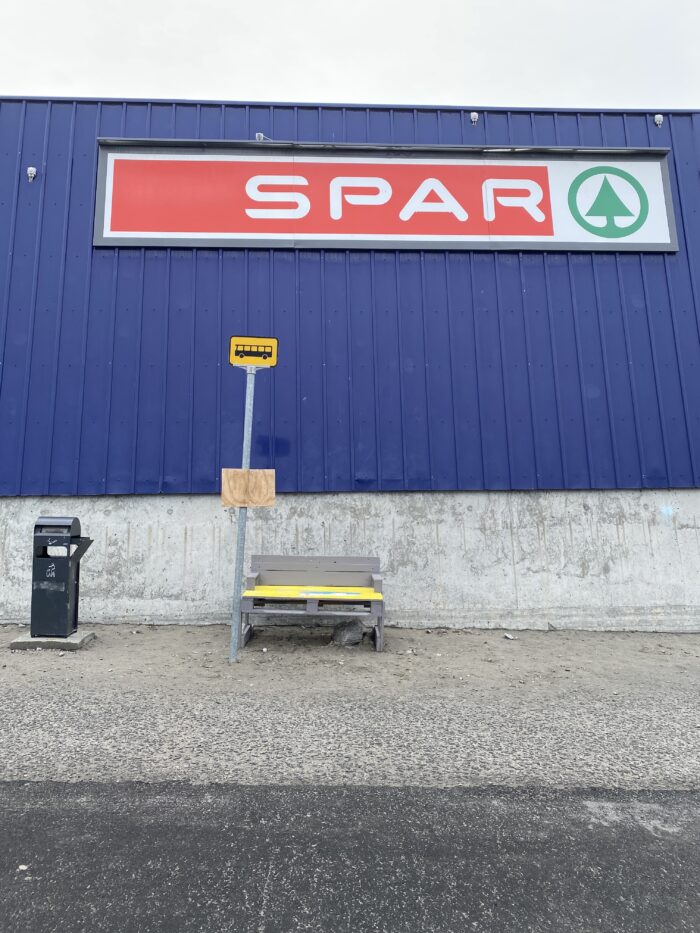 Bus stop in Ilulissat
3rd biggest town in Greenland
Other interesting travel blogs