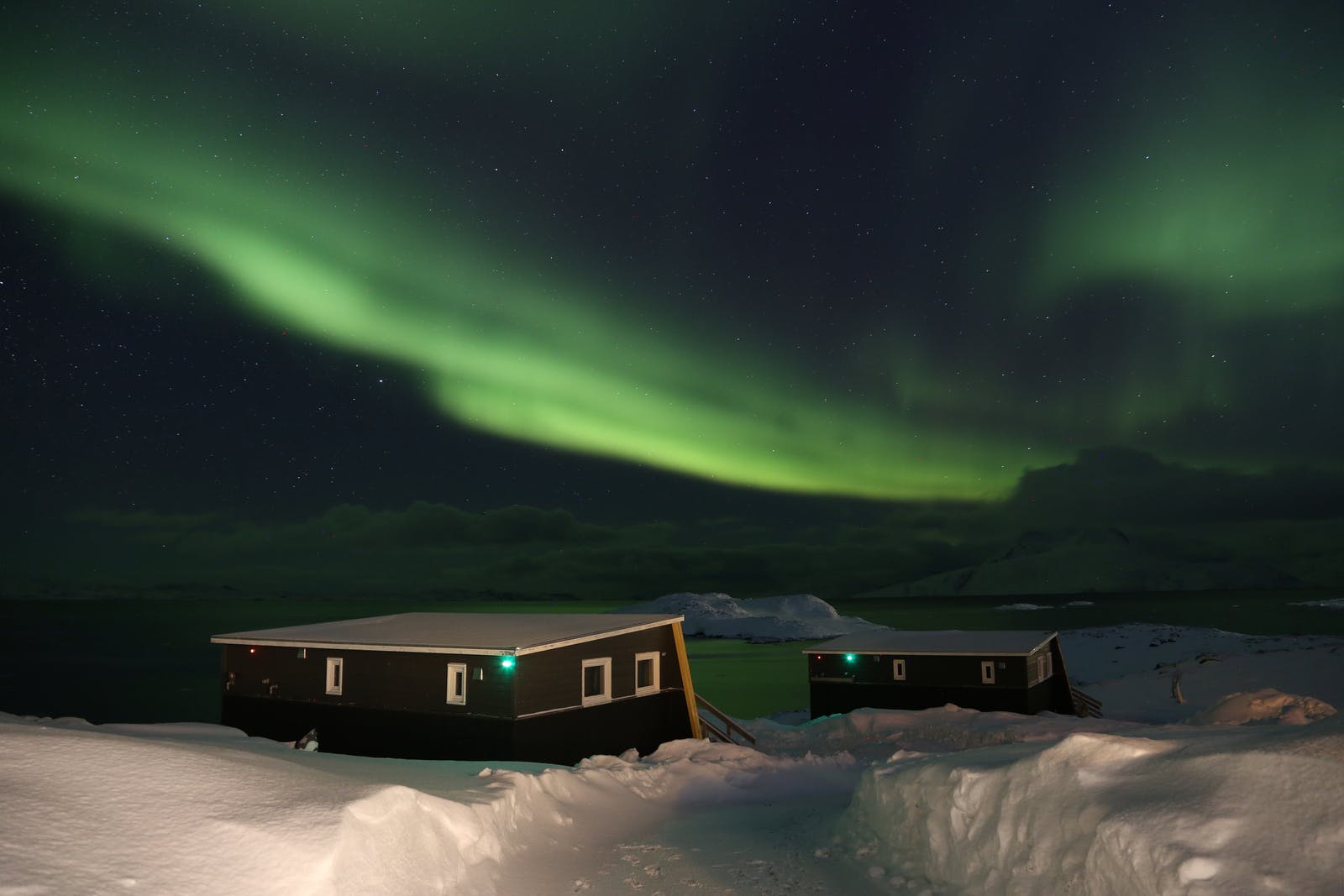 Nuuk – spend a night in paradise
What's your dream?
For many seeing the auroras in the sky is high on the bucket list -and for a good reason.
Through Guide To Greenland, you can find several good trips to see the auroras.
In Nuuk, you have the chance of staying at the Inuk Hostels which is located just outside the center of Nuuk. Here you are in the middle of nature and can have a first-row view of the amazing auroras – or northern lights as they are also known as.
Inuk Hostels is a small cabin village of 4 houses build in the style normally seen in North Greenland + a common house with a café and conference facilities. Each cabin has its own theme which is a seal, musk oxe, polar bear and reindeer. There's no luxury but there's all you need and it's cosy and homely.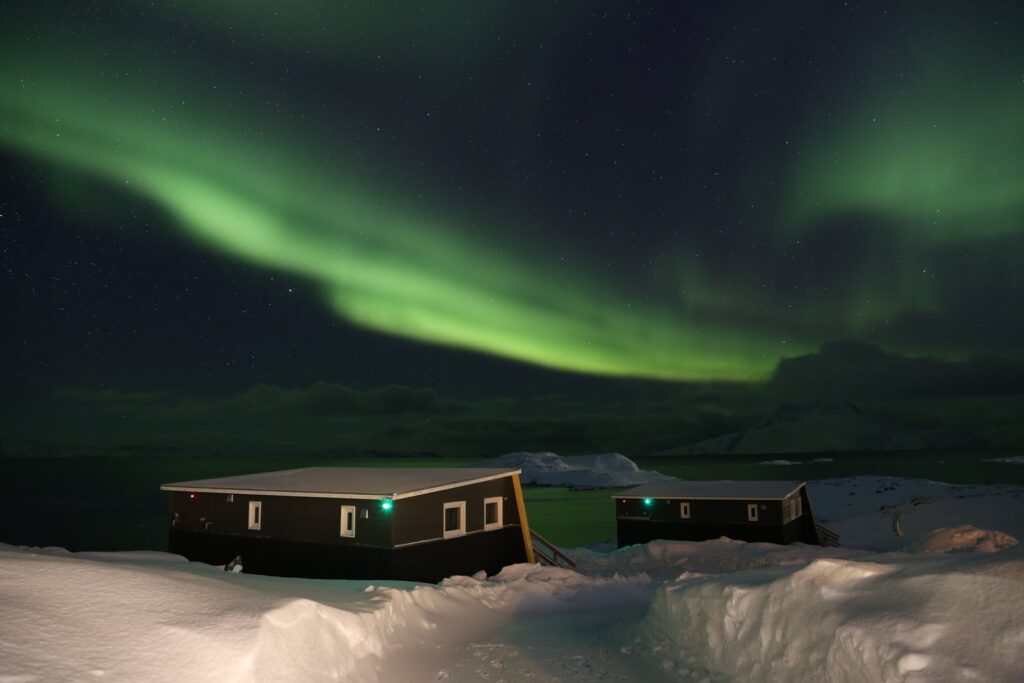 Three of the cabins have 4 rooms with two beds in each and the last one only have two rooms in it. So all in all Inuk Hostels can hoste up till 26 guests. In each cabin, there's a shared bathroom and a shared living room with a small kitchen suitable for light cooking.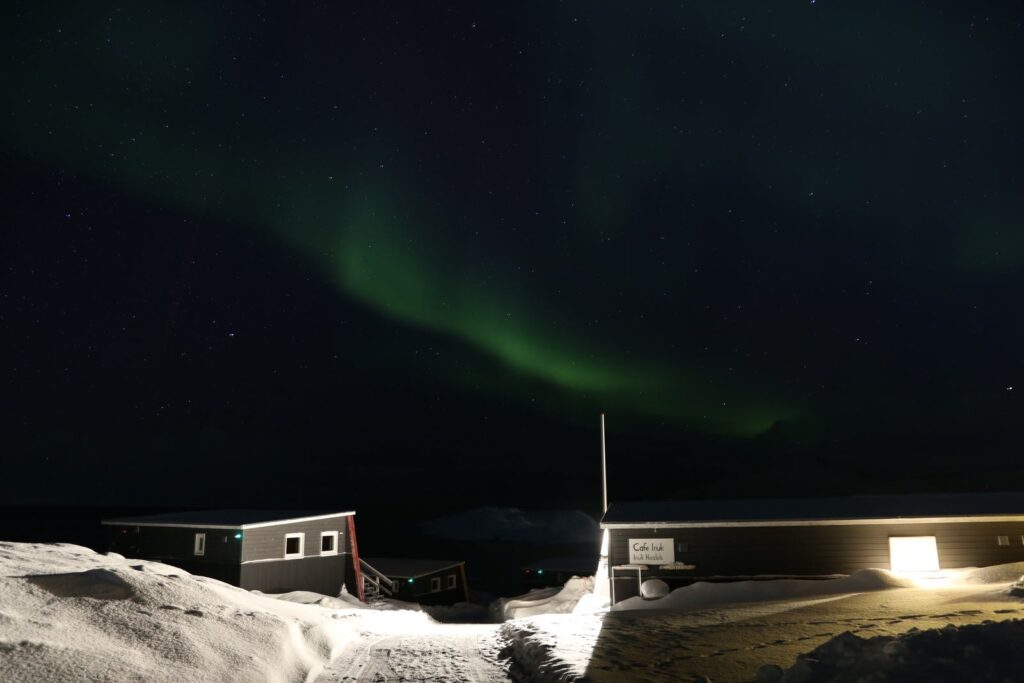 In the common house, you'll find the Café Inuk. Tuesday – Sunday they serve food using some of the fantastic greenlandic ingredients. The menus are seasonal but sometimes you'll find reindeer and musk oxe on the menu. All year around you'll also find local fish and seafood as this is available all year around.
You will often meet locals coming to eat at the café or take part in some of the cultural events that sometimes take place at Café Inuk. A few times the café will be closes if locals have booked the café for weddings, birthdays, workshops or company meetings.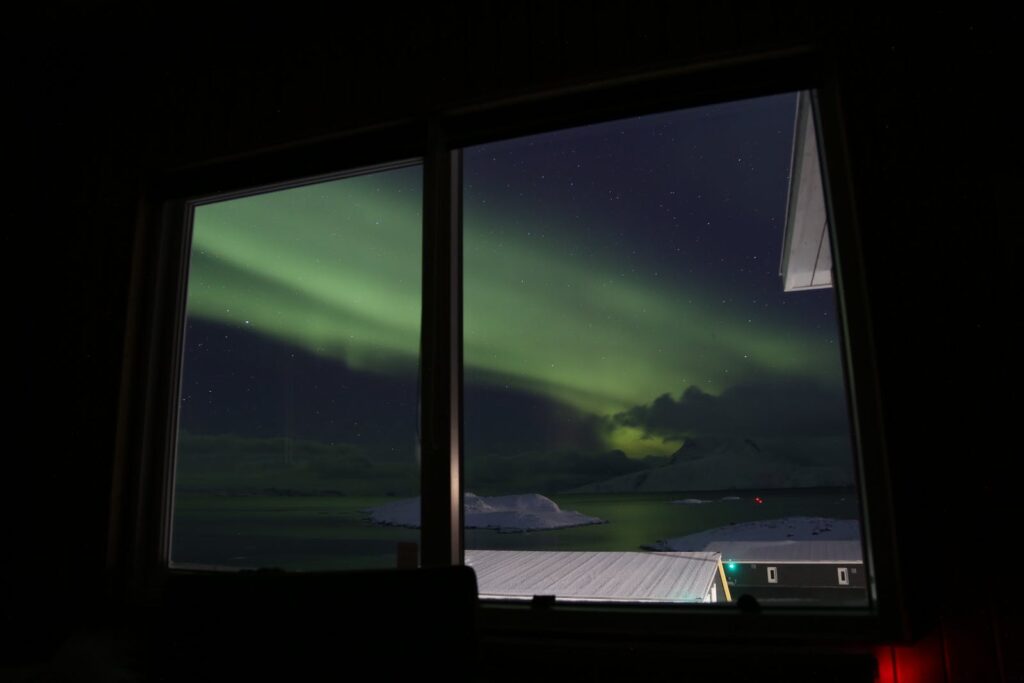 There's no way you can predict the auroras good time in advance. This said we see these very often and the intensity and they way it appears changes always and can happen within seconds. As a rule of thumb, we commonly see auroras in Nuuk from September until the end of May. Best auroras are seen from December until the end of April.
Other interesting travel blogs