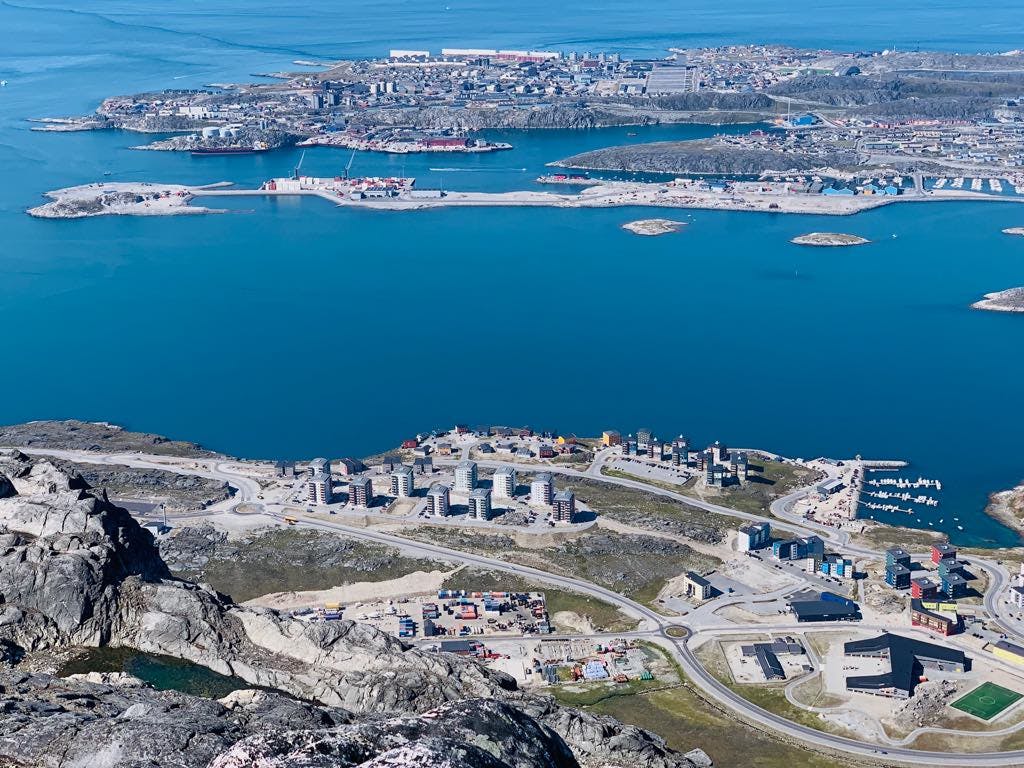 Nuuk the capital of Greenland
We are from Nuuk, where are you from?
I am born and raised in this beautiful place called Nuuk, Greenland.
Did you know that you could fly to Nuuk directly from Reykjavik international airport, Iceland (KEF)? – and from the domestic airport too.
We are not that far away suddenly huh?!
Nuuk is a destination both summer and winter. My favorite months are June-September during the summer months for sailing, hiking, fishing, camping and enjoying the summer heat. While March and April are amazing for skiing, snowshoe hikes, snowmobiling, etc. when it´s not so cold anymore and the sun is back.
Mount Sermitsiaq is seen from many places in Nuuk, and the backcountry stretches all the way to the inland ice 100 km away, with many hiking opportunities. This also makes Nuuk Fjord one of the largest fjord systems in the world.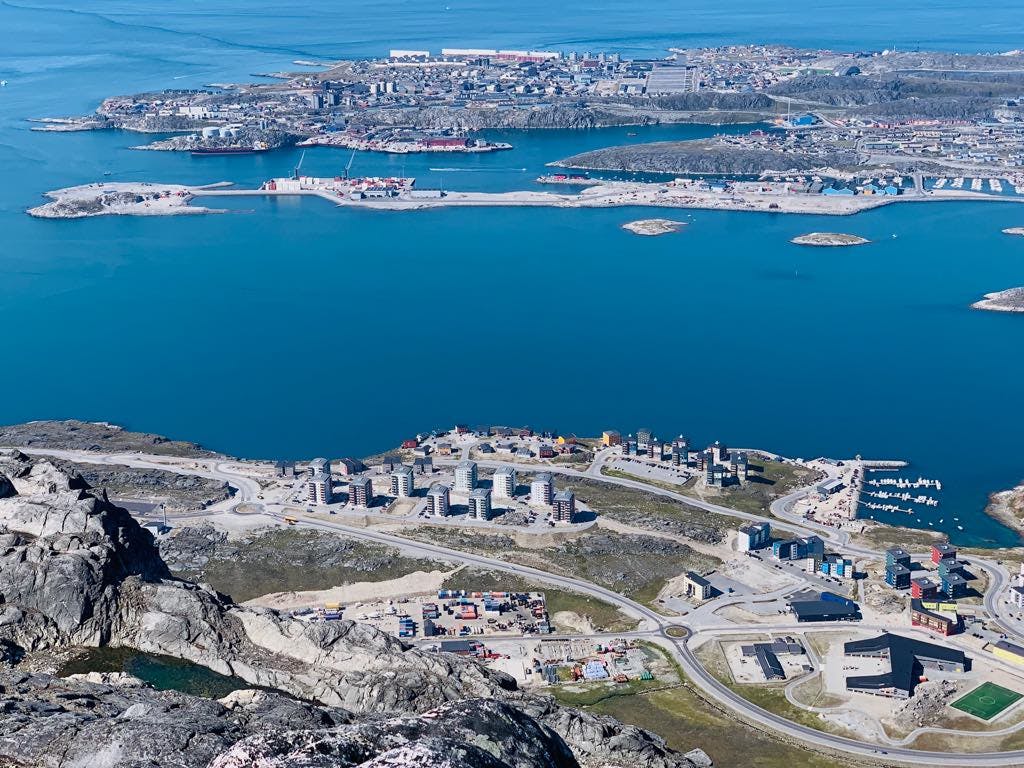 Nuuk as seen from Mount Ukkusissat (Big Malene), who reach 800m above sea level, and represent a popular day tour – but I strongly recommend a local guide on any first attempts.
If you consider going here, I suggest you read Guide to Greenlands Ultimate Travel Guide to Nuuk with tips and facts about Greenland capital.
Other interesting travel blogs