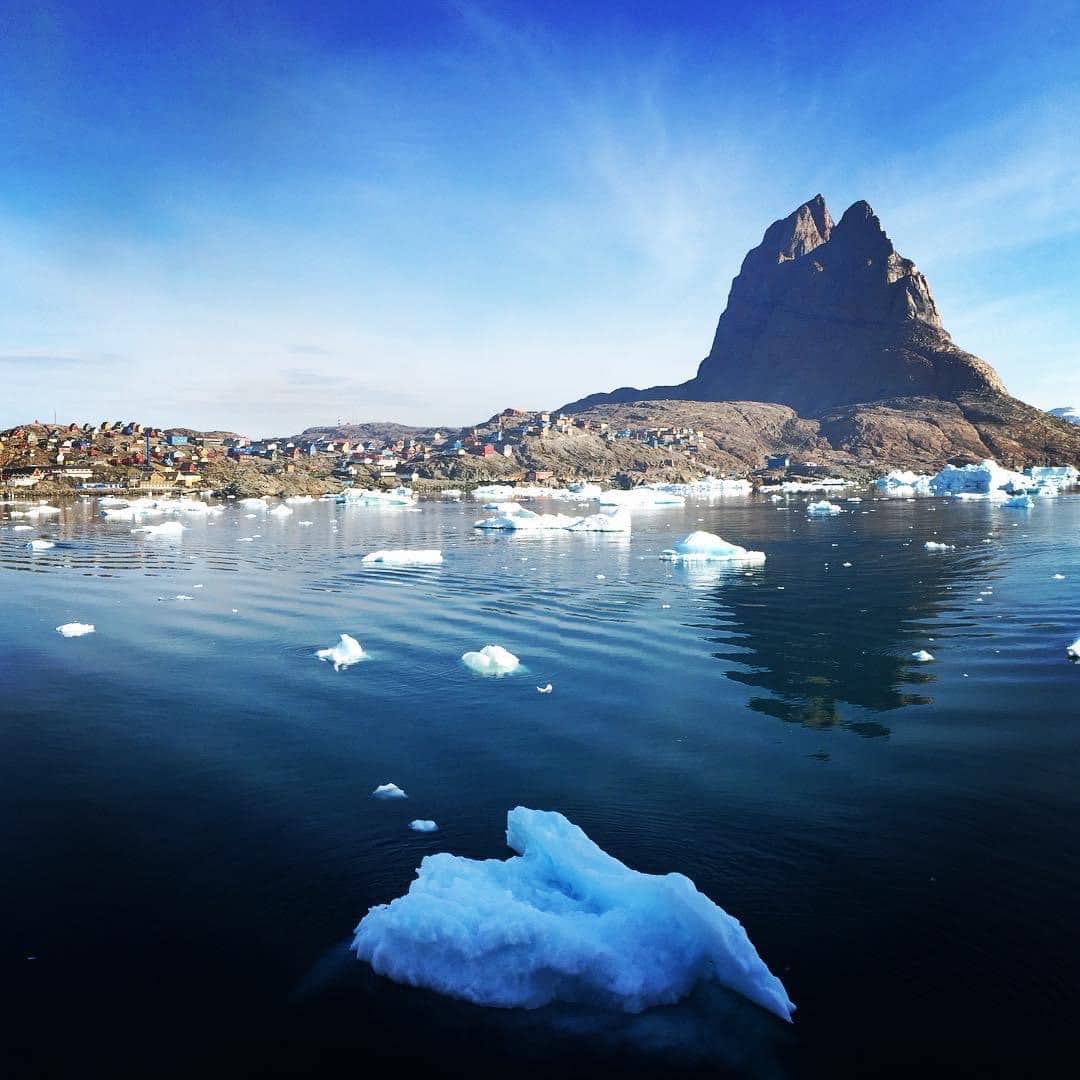 Uummannaq
Beautiful Uummannaq with a heart-shaped mountain.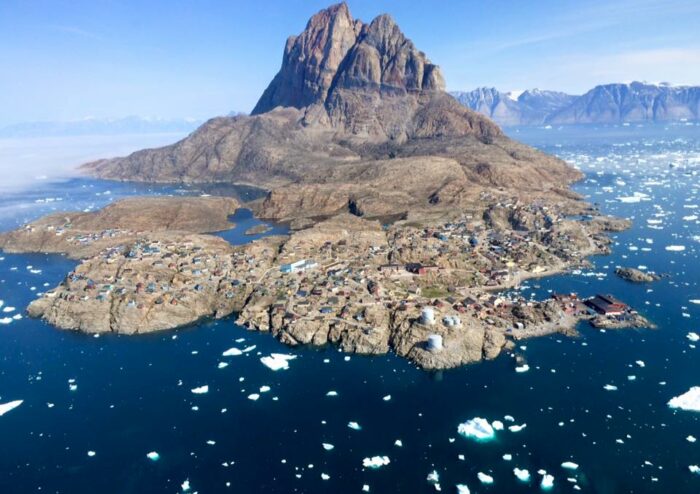 Uummannaq
This beautiful town with appr. 1400 inhabitants (2020) is located 460 kilometers north of the arctic circle.
As you walk around the city streets, you will meet friendly people in the city's calm and relaxed atmosphere. Here you live one day at a time, or actually hour by hour because everything depends on the weather. Whether you can go fishing or hunting, or whether you need to stay home due to snowstorms in winter, relax or prepare the gear. So no planning ahead but being in the present. Perfect place for mindfulness.
Uummannaq has many archeological and historical monuments. Uummannaq Church, built in 1935 of granite blocks is Greenland's only major stone church in use. The town has many old buildings and preserved peat houses which are very interesting and some of them are open so you get to enter and experience the old homes.
The main occupation here is fishing, especially halibut which is processed in the town, while tourism is a growing market.
I have been sailing in these beautiful surroundings while working on a cruise ship. Take a look at the beautiful picture I took from my cabin when we arrived in Uummannaq.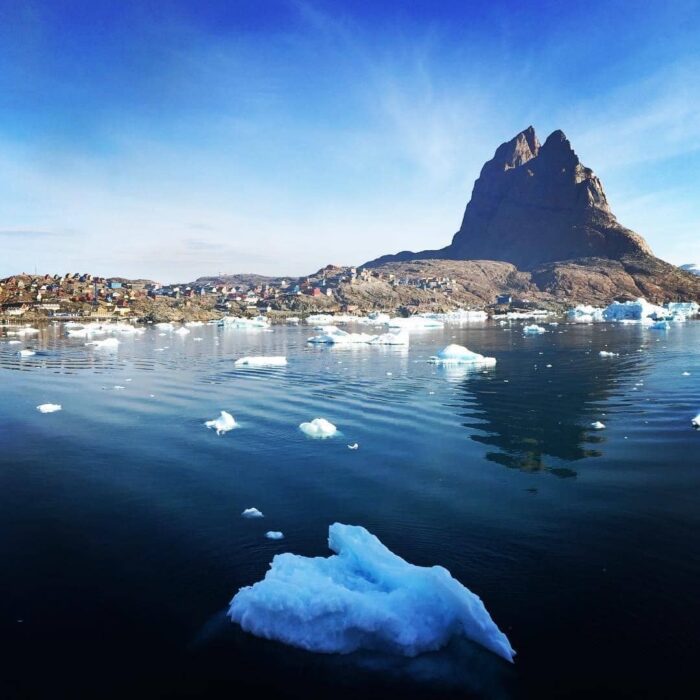 Temperature

During winter it is dark up here due to polar nights, from November to February, and during summer there is midnight sun, from mid-May to the end of July.
Are you visiting to experience dog sledding or ice fishing it is only possible during winter when there is pack ice. I recommend you visit sometime after the sun has returned so you can spend more time outdoor.
The coldest months are February and March where the temperature can be minus 35 Celcius or more, while the temperature in summer is around 15 – 18 Celcius, but due to the dry air, it does not feel that bad.
For more information see HERE.
Niaqornat
Uummannaq has 7 villages and one of them is this volcanically created beautiful place called Niaqornat. A very small village with approx. 35 inhabitants. The school has less than ten students who have to move to Uummannaq in 7th grade until they finish 10th grade, then move again to Aasiaat, Nuuk, or Qaqortoq for high school, and after 3 years some of the students move to Denmark to get a higher education.
Niaqornat only got electricity in 1988, and they get their supplies from ships, which means only during summer. During winter they go by their snowmobile or dogsled to shop in Uummannaq.
Fishing is the mainstay of the economy, with stocks of Atlantic cod, halibut, and Greenlandic shark.

Their cemetery is on the top of a mountain that gives you great exercise and great scenery over the place. What a perfect place to rest in 🙂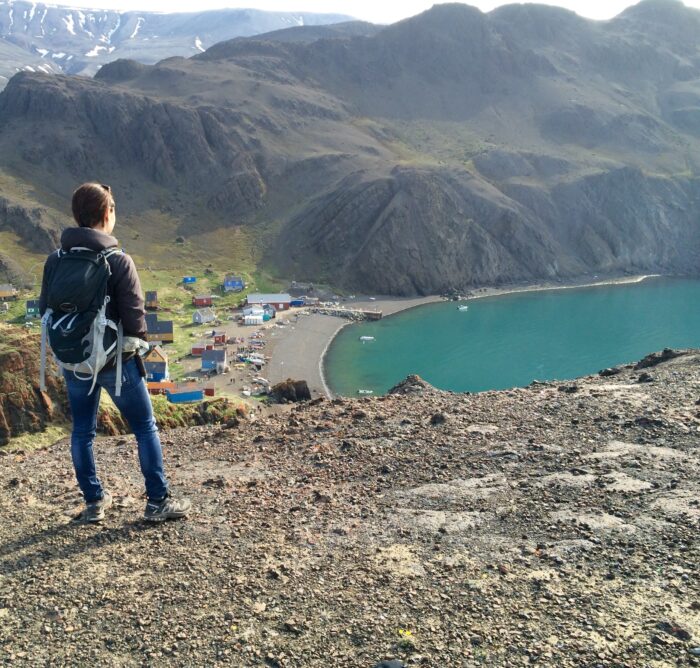 Mummies
Another place close to Uummannaq is Qilakitsoq where 8 mummies were discovered in 1972 by two brothers who were out hunting.
You can see these today at the national museum in Nuuk. The mummies represent ancient Inuit culture in 1475 AD.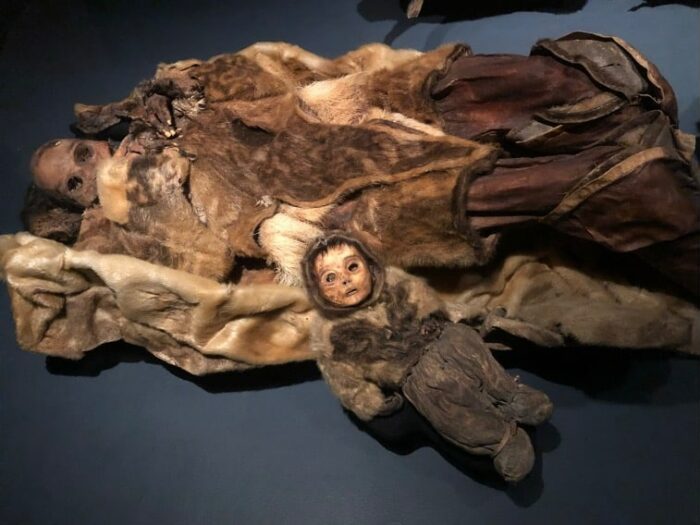 Other interesting travel blogs