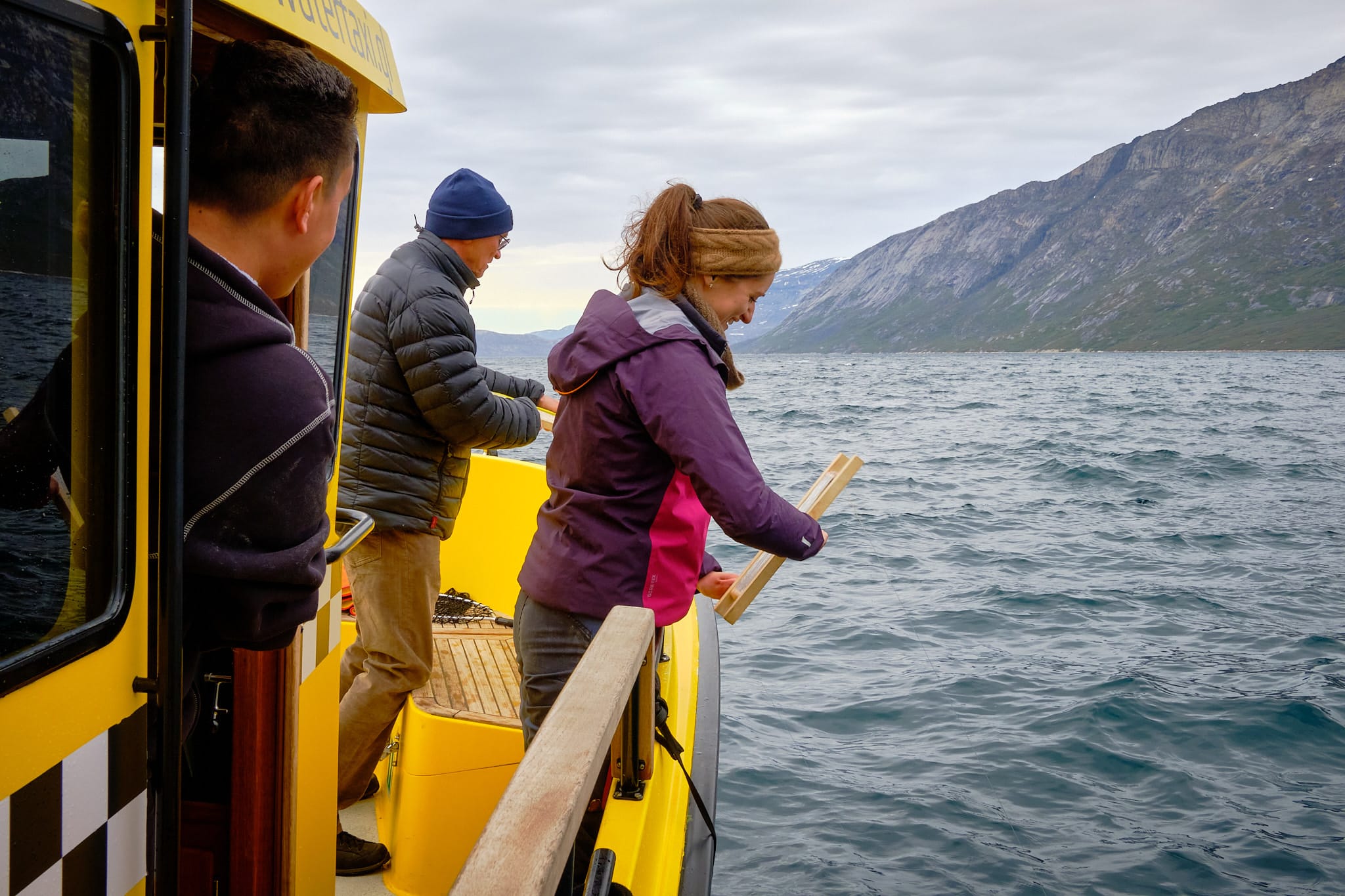 Qooqqut Nuan fishing and eating adventure
Sailing and fishing in the Nuuk Fjord is a favorite pastime of those who live in Greenland's capital city. Throw in a meal at a remote restaurant that will catch what you eat for you, and you have the perfect lunchtime or evening excursion out of Nuuk.
---
---
We were due to leave for our sailing/fishing/eating adventure at 16:30pm. It was gorgeously sunny all the way up to 15:00pm, when suddenly, clouds came out of nowhere to darken the skies. Bummer 🙁
Oh well – no matter. We headed out into the Nuuk Fjord as scheduled towards the impressive mountains that line the world's second-largest fjord system.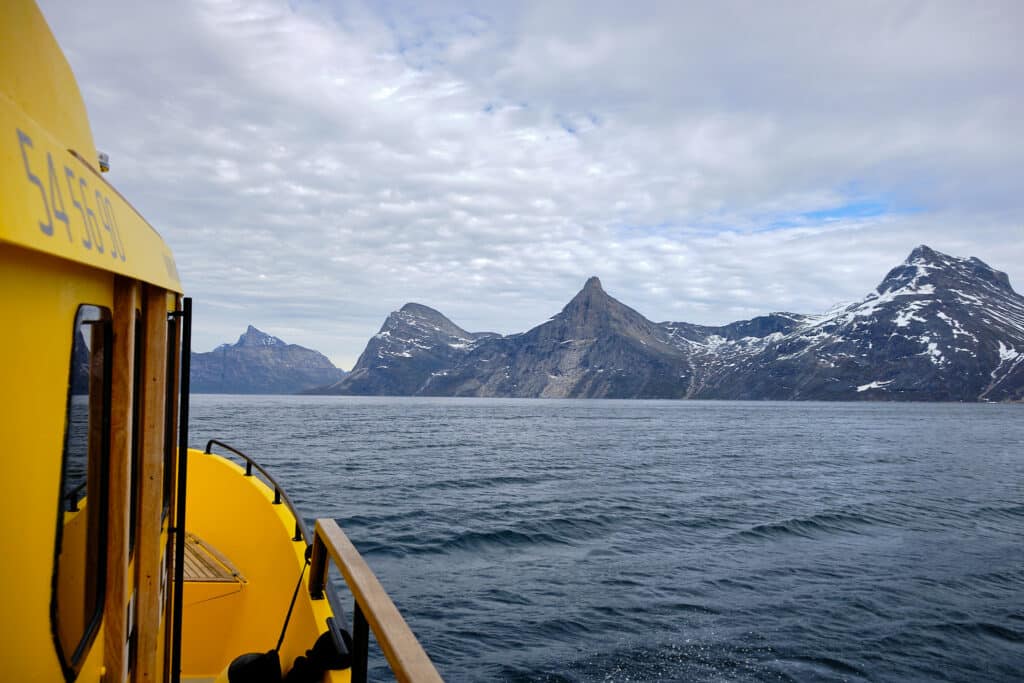 Due to the weather, we stayed inside the heated cabin chatting for most of the way to our fishing spot, which was over near the old sheep farm of Qooqqut.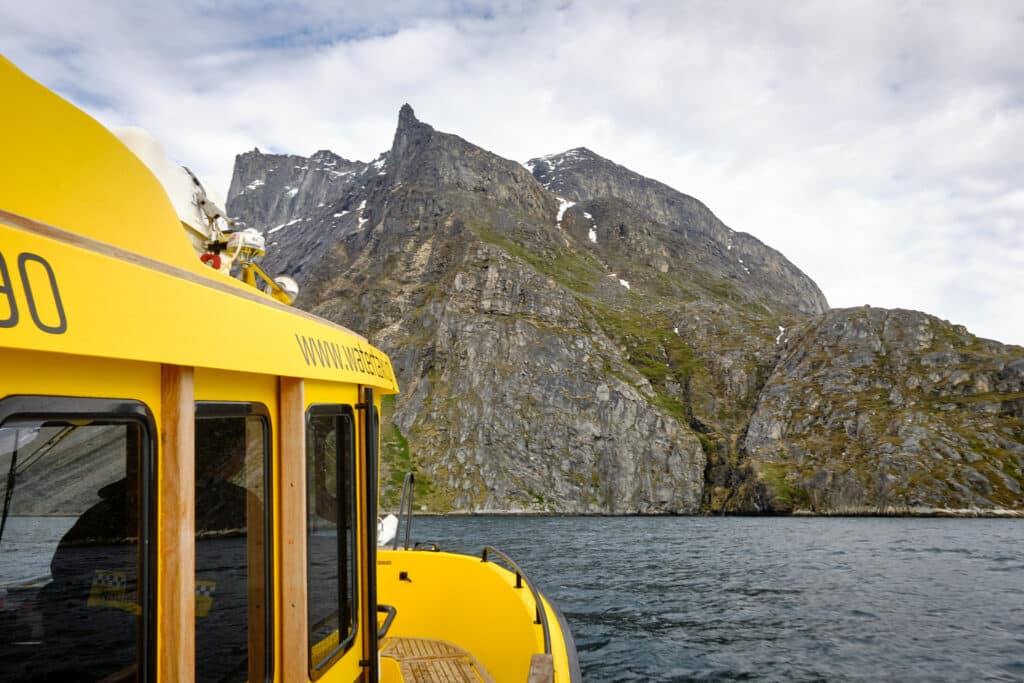 But once we arrived, we were all out on deck and straight onto them!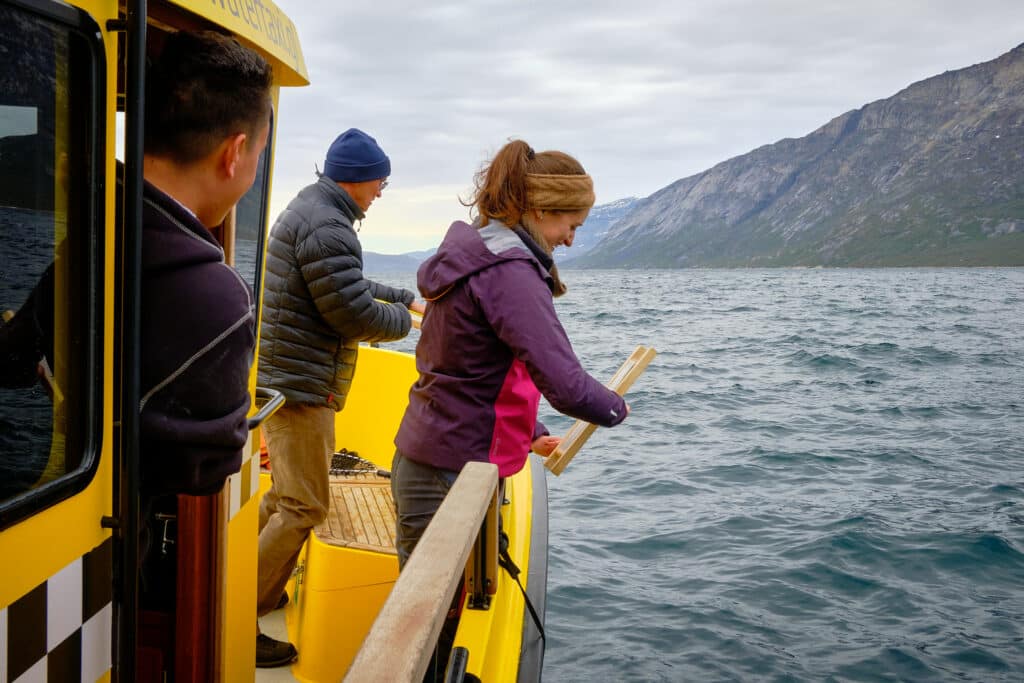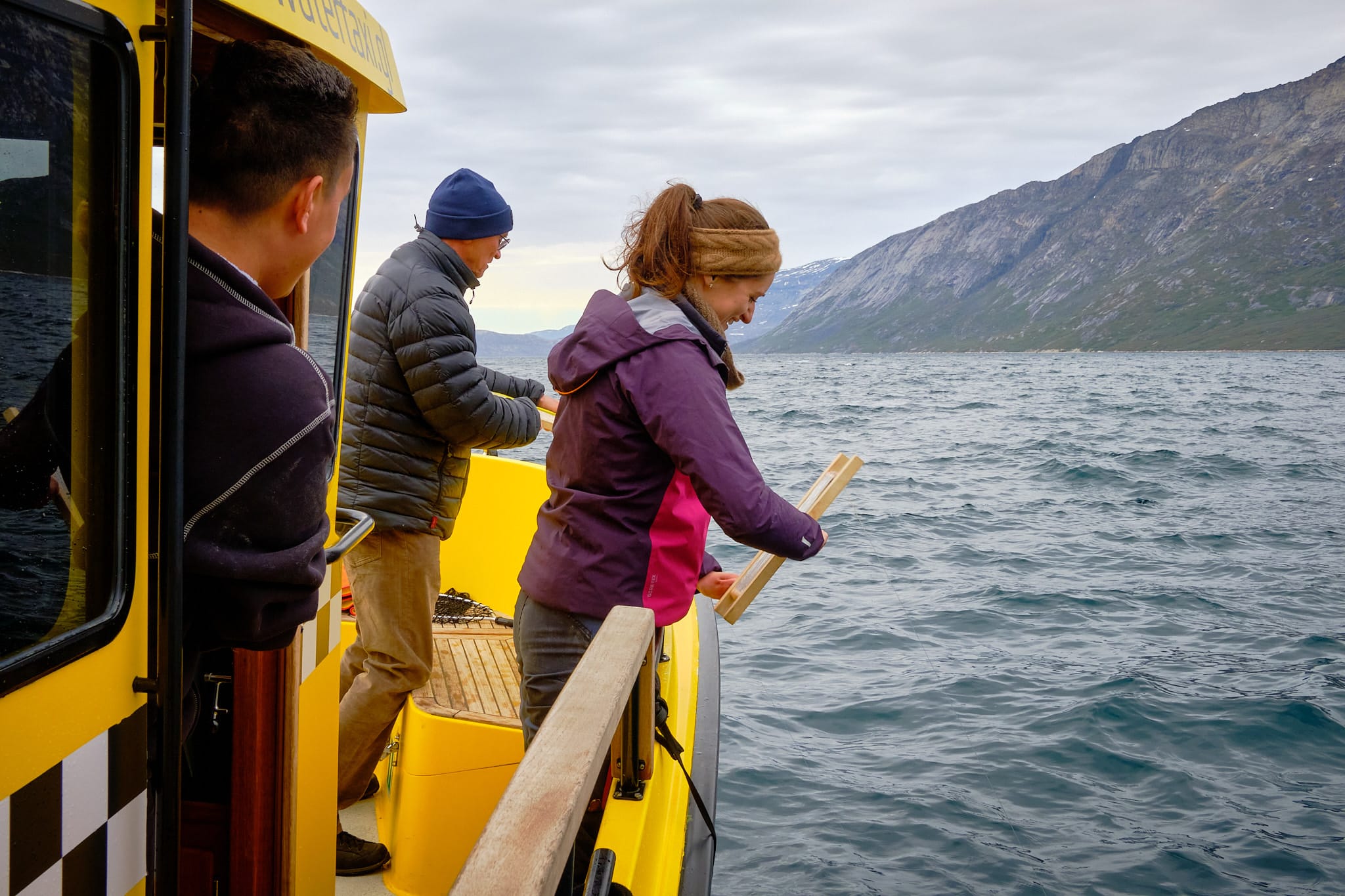 And it didn't take long before we were reeling them in!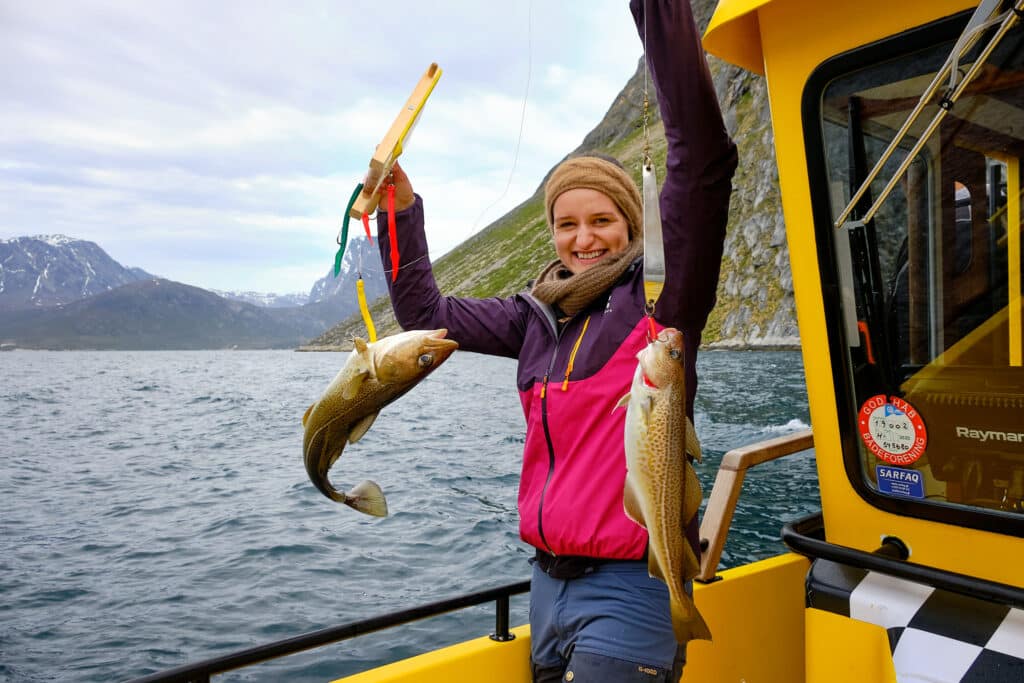 This is the beautiful thing about fishing in the Nuuk Fjord – you are almost guaranteed to catch something!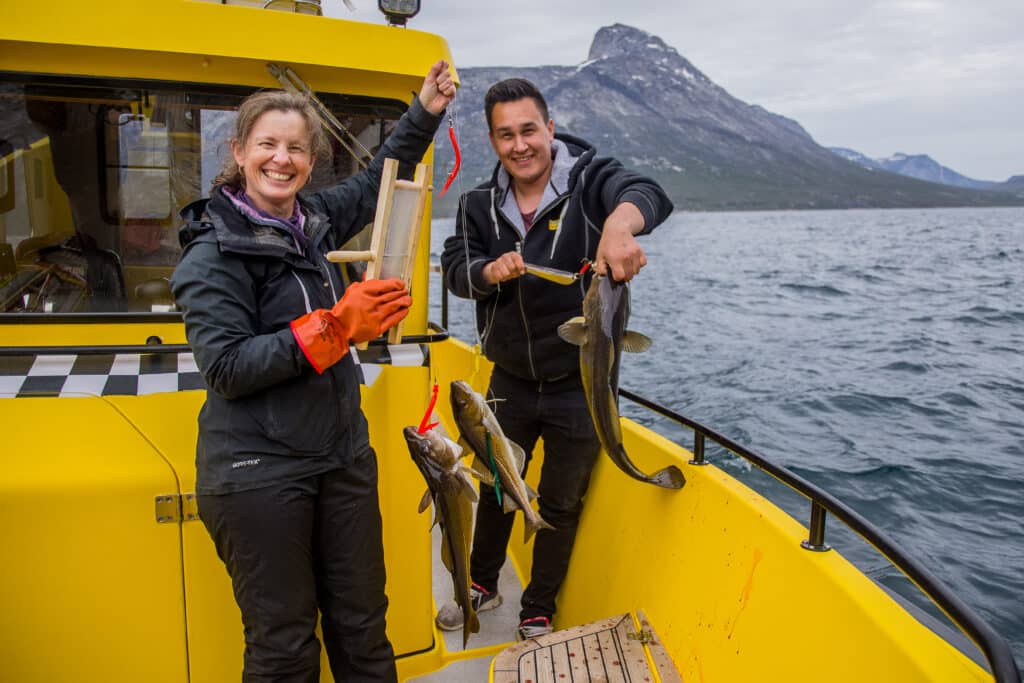 On this particular occasion, we caught about 10 cod in 20 minutes. All the while fighting to stay upright as the boat rocked and bucked in the waves caused by the wind.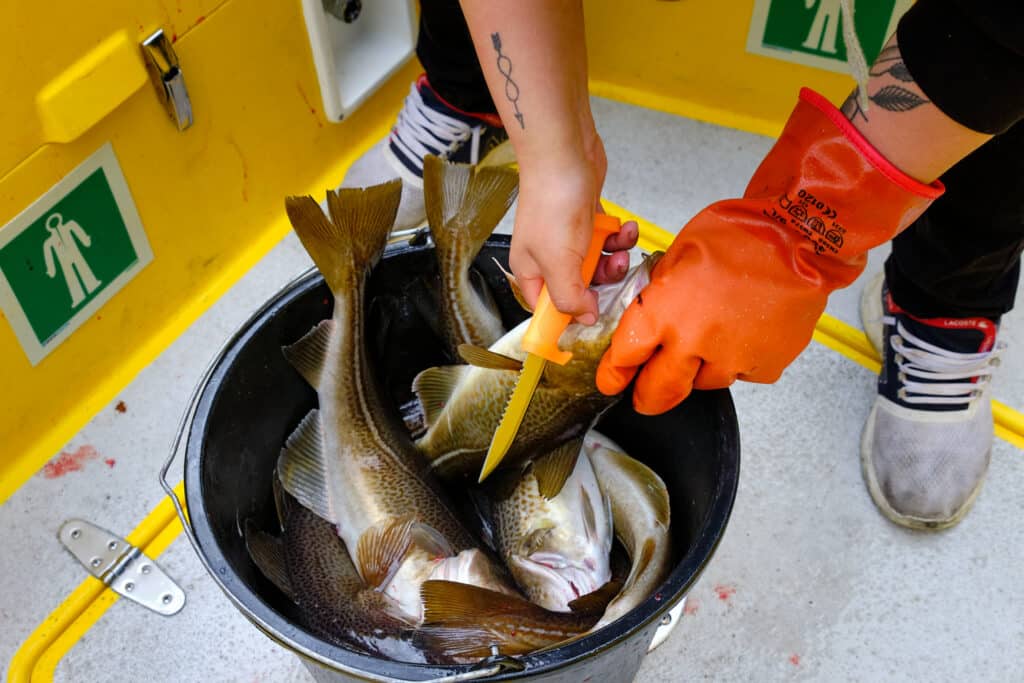 I had done a cooking workshop the previous weekend at Foodlab Nuuk where I learned how to scale, fillet, and cook 3 different types of fish. But we didn't learn how to gut them. So I took the opportunity to ask our captain and fishing expert to show me how.
I will spare you the grizzly mess, but I am now I am more than confident that I can take care of any cod I catch for myself
From our fishing spot, we headed across the waves towards Qooqqut and it's renowned restaurant – Qooqqut Nuan.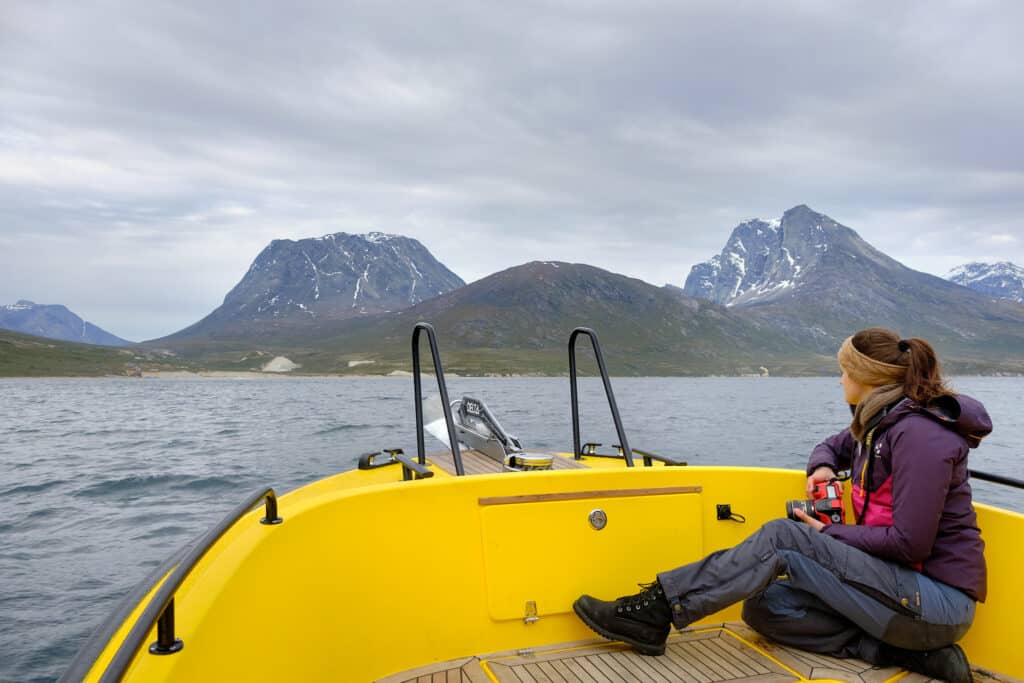 There is really not much to this idyllic spot in the Nuuk fjord. Just a scattering of summer houses, some cabins you can rent, and the restaurant.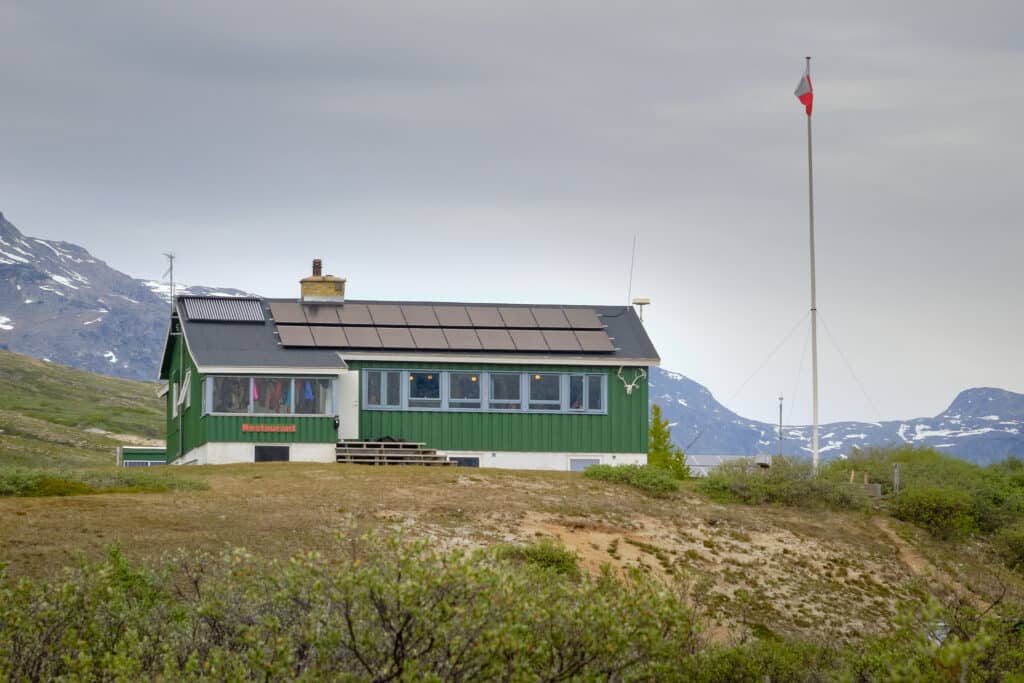 We lugged our bucket of fish up to where we would be having dinner and left it in the capable hands of the chefs that work there. After ordering our meal (we decided to go for the tasting plate), we watched as the experts dealt with gutting and filleting the rest of the fish.
It was a beautiful place to have dinner. There were plenty of people there even though it was a Wednesday night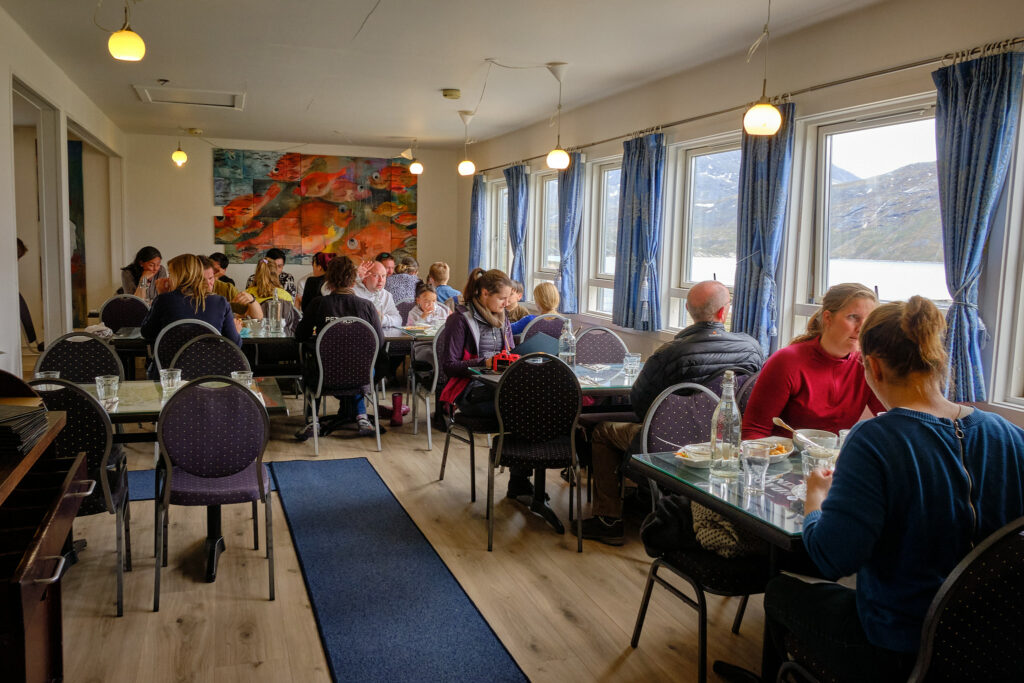 I loved the artwork!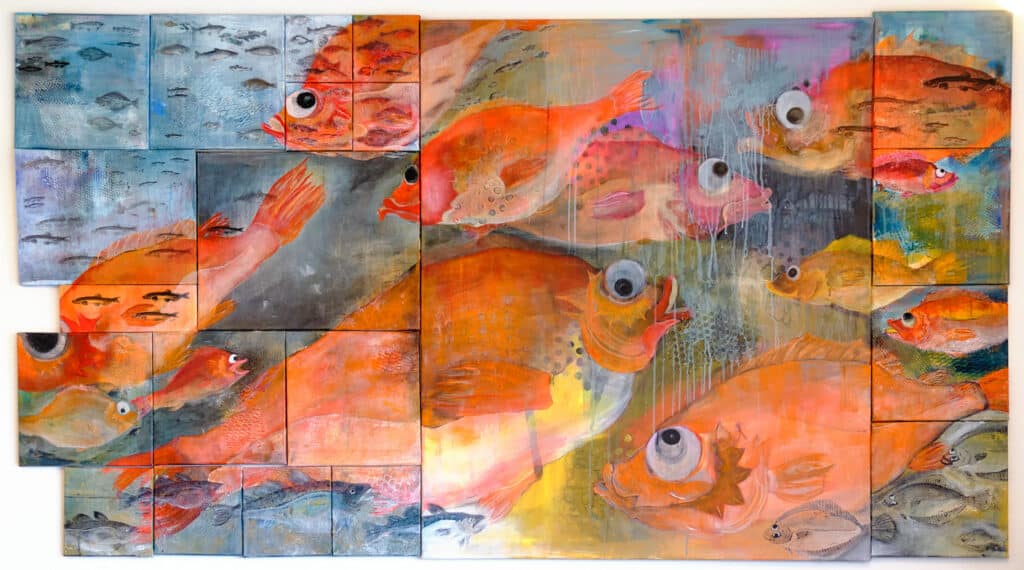 And the view out the window was unbeatable!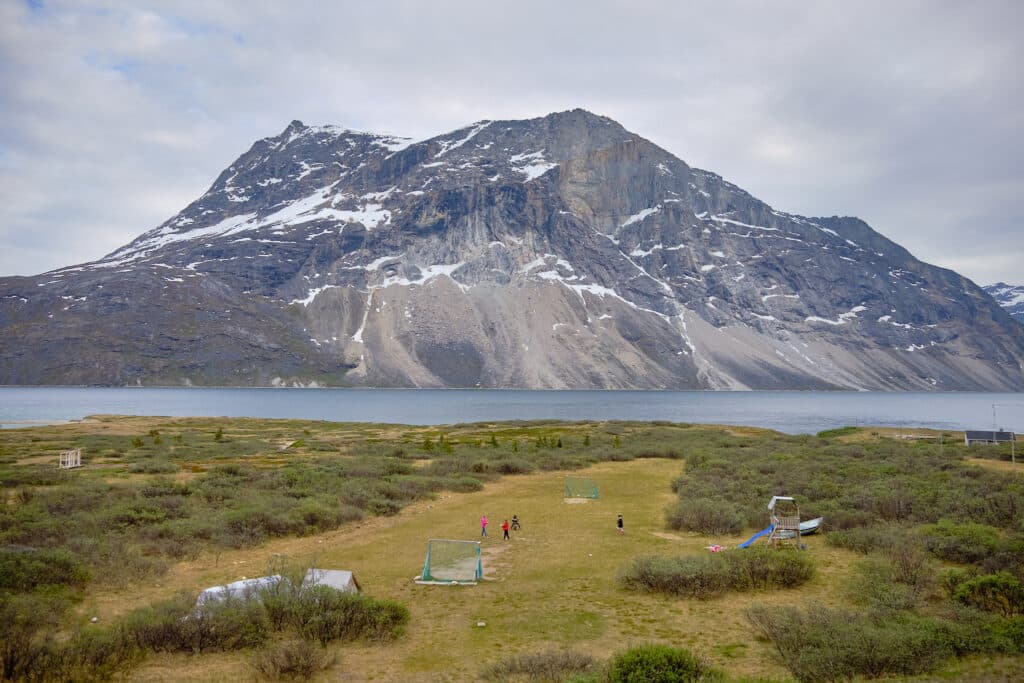 When our meal came, it consisted of seafood curry (Greenlandic prawns and scallops), the fish we caught done in a Thai-style sauce, another Thai-style reindeer curry, and Greenlandic lamb chops. All absolutely delicious!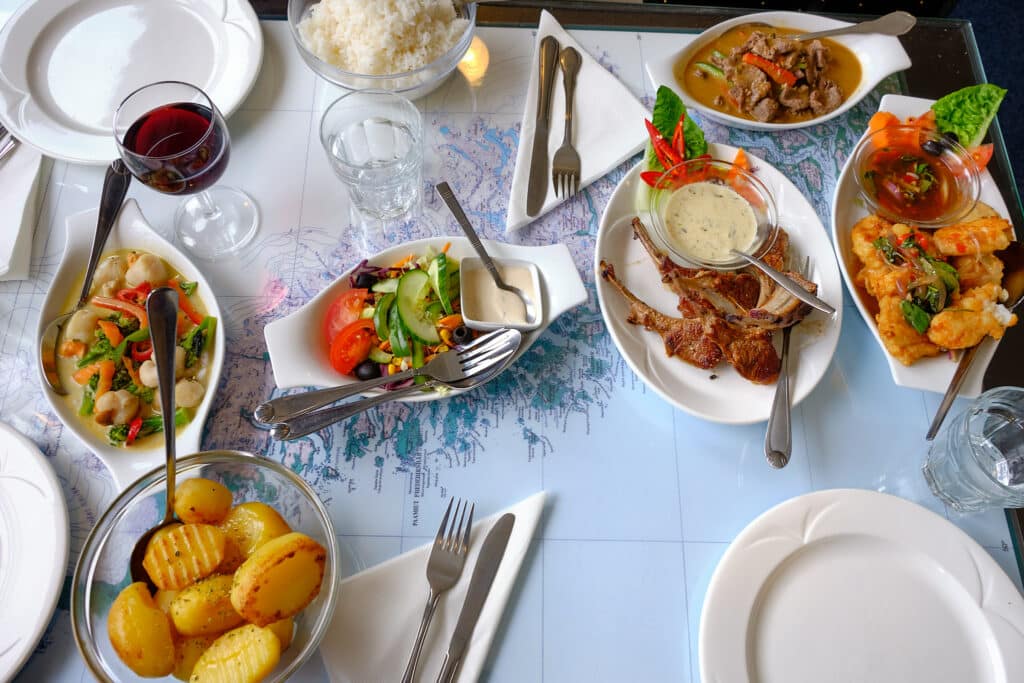 We had plenty of time to relax after dinner and explore the area before heading back down to our boat for the return journey to Nuuk.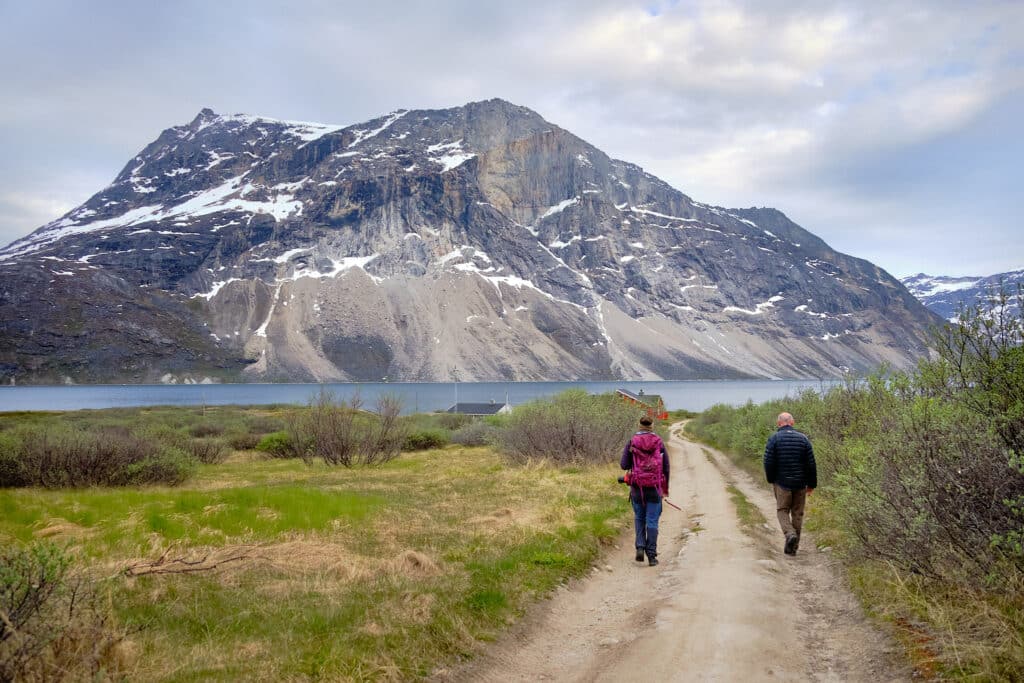 Thank you Nuuk Water Taxi and Qooqqut Nuan for an amazing trip! I can't wait for the next time 🙂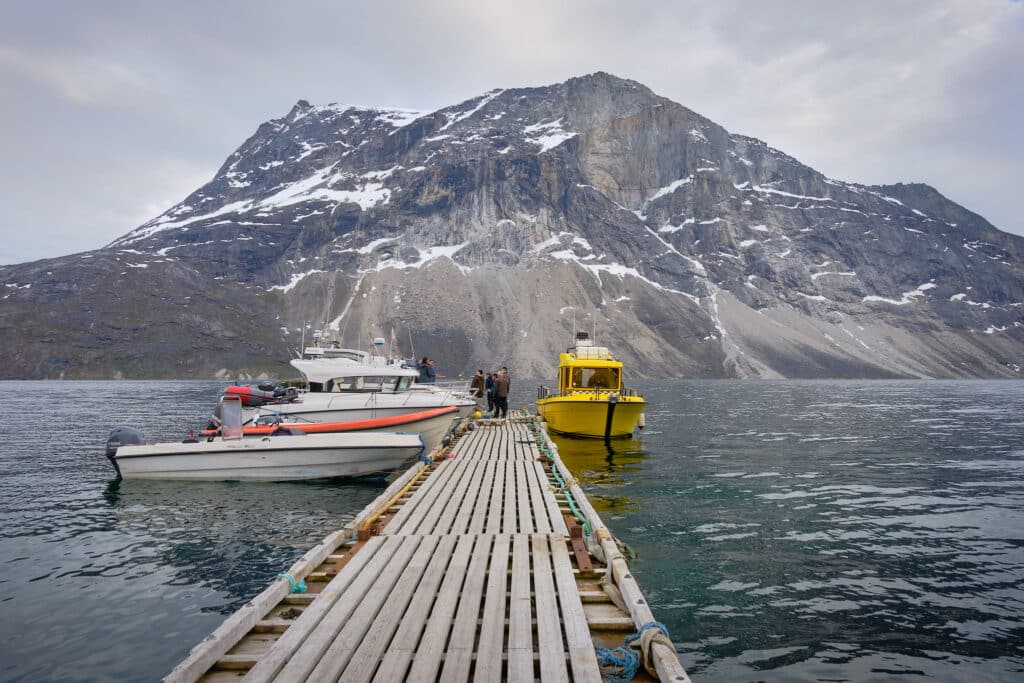 Explore the Nuuk Fjord for yourself
If you are planning a trip to Nuuk, I recommend reading the Ultimate Travel Guide to Nuuk.
You should definitely get out on the water with one of the many fjord tours on offer.  There are options that are based solely around the scenery, and others (like this one) that include fishing, visiting a small settlement or experiencing life in a small Greenlandic community.
Read more travel blogs from Lisa Germany
Other interesting travel blogs