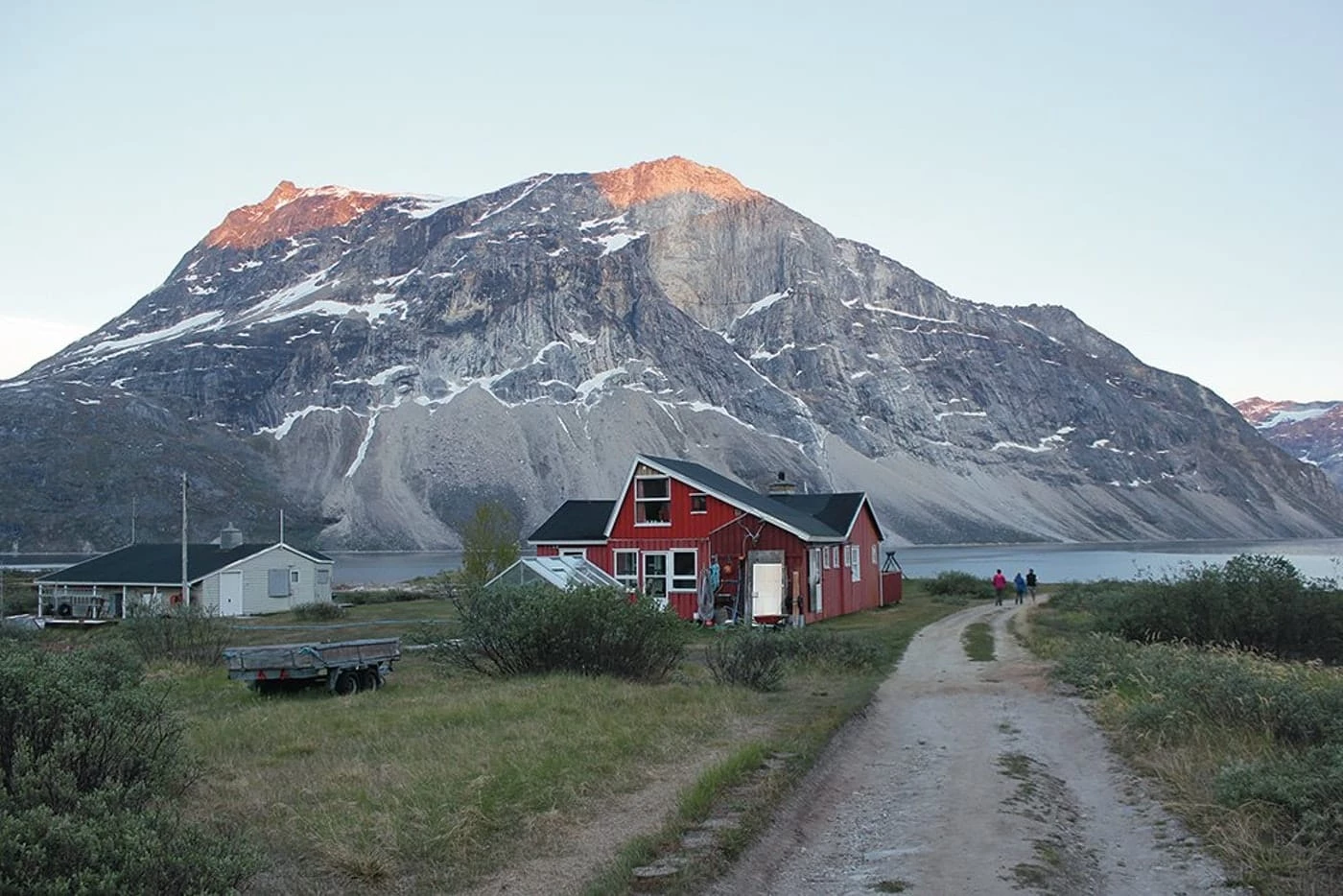 Colourful Nuuk – Capital of Greenland
Nuuk is a modern city where new and old cultures meet. If you walk in the fells behind the town or take a boat trip in the huge fjord system, there are magnificent nature experiences in store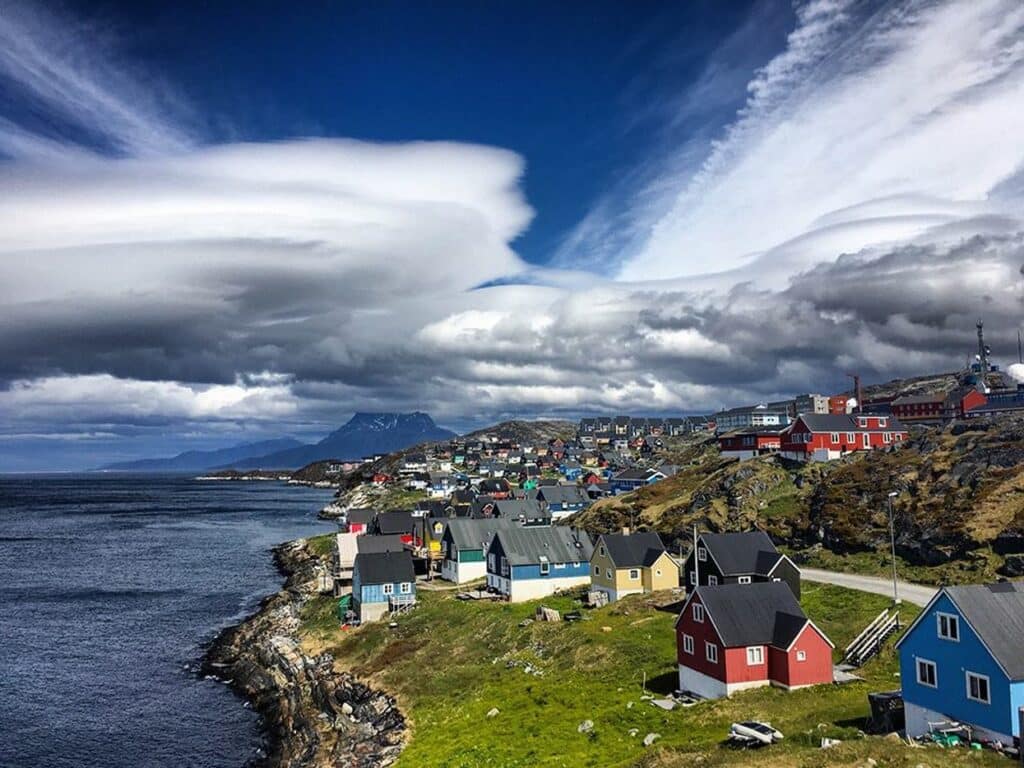 Nuuk is the capital of Greenland, where shops, culture, architecture and gastronomic experiences are mixed with fresh air, walks and fantastic views that can be enjoyed from most parts of the town.
The town has a lively art and theatre scene and the Katuaq Culture Center functions as the focal point for it all. In addition to theatre, the impressive building with its wavy, wooden, northern lights-inspired facade also houses a cinema and a café.
Greenlandic art exhibitions
The Greenland National Museum contains 4,500 years of Greenlandic history, with mummies and the world's oldest women's boat. Nuuk Art Museum has an impressive collection of Greenlandic art.
---
Click here to see Guide to Greenland's selection of day tours in Nuuk
---
Architecture of Nuuk
With its massive numbers of newcomers, Nuuk, like other capitals around the world, has problems keeping up. Everyone notices the town's old blocks of cement flats which still house a large number of people. At the other end of town, there is the new development, Qinnqorput, where colourful high houses and unusual individual architecture show the way to a more modern society.
At the same time, you can still see hundred-year-old houses dating back to the first European settlement in the town's old colonial harbour. This year, a new town museum will be opened here, showing the rapid development of Nuuk.
A municipal plan, aimed at meeting the issues of Greenland's general urbanisation, with the expansion of communal facilities, schools, day-care centres, shops and less interesting, practical things such as drainage, sewers and waste disposal for what is expected to be half the population of Greenland in the coming 10-20 years.
Greenlandic Fashion and Design
Nuuk Centre with shops on two levels and the Tower of Power, where Greenland's government administration resides, is the architectural opposite of Katuaq and a popular gathering place as the first indoor shopping centre in Greenland. From here an axis runs through the city past Katuaq and a small square with more clothing stores, among them Bror & Søster which sells Greenlandic design from Isaksen and Qiviut which sells its own designs made from skin and musk-ox wool.
Further up you pass by several shops, the town's library, Brugsen on the left and the heart of the city's night-life on the right. Furthest up you pass by the Tele shop and at the top of Spindler's Hill you can eat at Café Iggu, or enjoy a cup of coffee.
---
Click here to see Guide to Greenland's selection of city walk's in Nuuk
---
Kaffemik and Greenlandic gastronomy
There are many places to eat out in Nuuk, considering the size of the city. Here, you meet traditional and modern cuisines and gourmet restaurants use the region's fresh fish, shellfish, reindeer and wild herbs and berries as the main ingredients in many dishes. The fusion between the taste of Greenland and the international cuisine can be found in such dishes as musk-ox in curry and Greenlandic sushi in some of the town's Thai restaurants.
Private kaffemiks (coffee parties) with food, cakes, and coffee are still the authentic cornerstone of social gatherings where everything is celebrated, from birthdays and first days of school to graduations and anniversaries.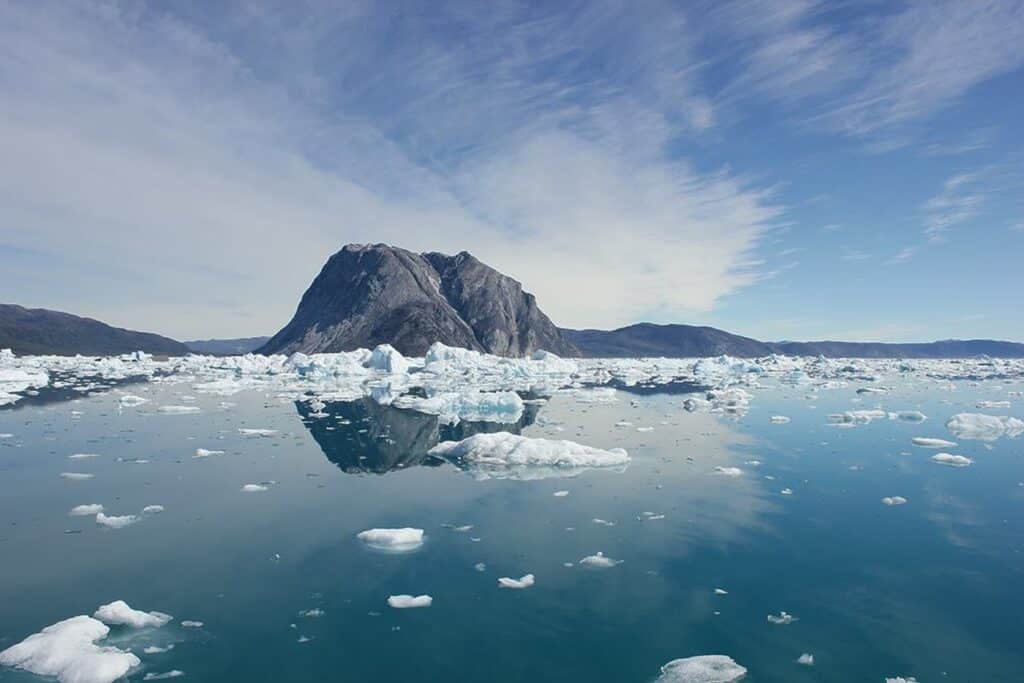 Nuuk's backcountry and fjords
A visit to Greenland's capital, Nuuk, need not be only tours of the town, culture, and architecture. There is an abundance of nature and outdoor activities for those who so desire. Nuuk means headland and from most of the town, you can see the fjord and the surrounding mountains and fells.
The most popular outdoor region outside of Nuuki is Quassussuaq. Nordlandet, Lille and Store Malene, Hjortetakken and Mount Sermitsiaq are the main attractions that all change colour according to the weather and the light. There are several hikes here starting from Nuuk, e.g. around Lille Malene, past Circus Lake and the waterfall, or up to Store Malene from where there is a view of the entire town. It is strongly recommended that you ally yourself with someone local before you leave, or get a guide for the walk because the weather changes quickly in Nuuk.
If you sail out in the fjord, you will find glaciers and settlements. You need not sail far before you meet snow-covered mountain tops and enthralling landscapes in the fjord. As you get closer to the ice cap, you will feel the change from the sometimes unstable coastal climate in Nuuk, to the sunnier mainland climate. If you keep your eyes open, you will see plenty of birdlife, seals and at times whales on the way to or from their summer residence.
From Nuuk, the Nuup Kangerlua fjord system stretches 100 km into the ice cap. Here, in one branch of the fjord, you find the glacier that gently calves a stream of ice from about May to October, all of which must pass Nuuk before reaching the Davis Straits. A trip to the glacier is a magnificent experience. When the ice production is at its highest, it is impossible to get close to the glacier, but you will not be cheated, since the thousands of pieces of ice alone are a great experience, with their shapes and colours of white, blue and green.
In the other branch of the fjord, you find the still active settlement of Kapisillit with its approx. 60 inhabitants and countless weekend cabins for the citizens of Nuuk. There is still a church, power station, shop, and nurse as well as a small hostel that is absolutely worth a visit. From the settlement, you can hike to a viewpoint from where you can see the ice cap.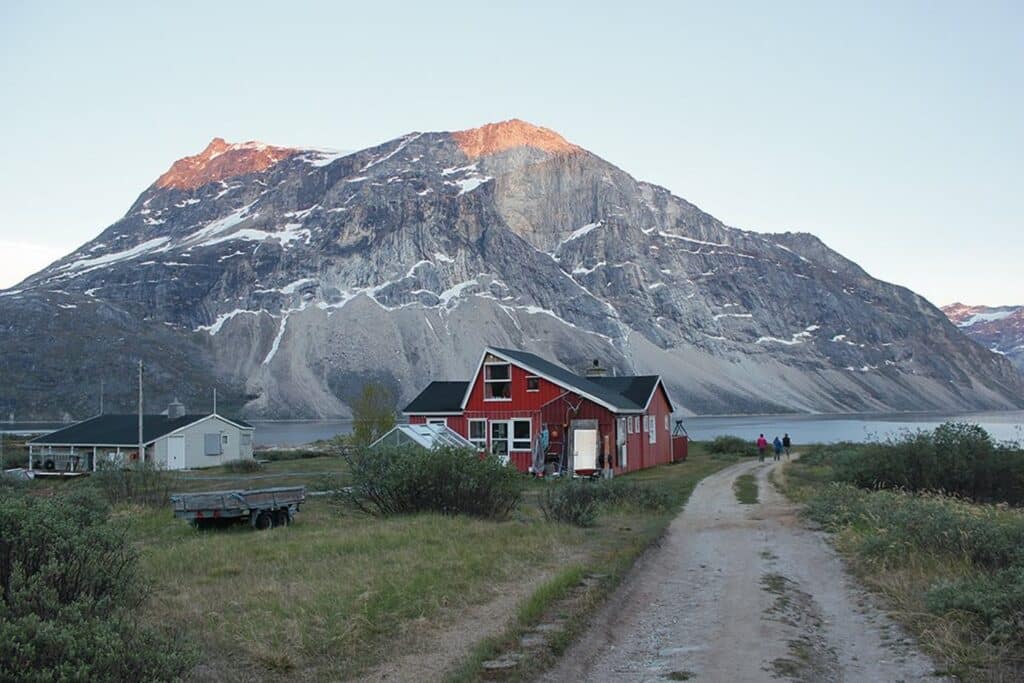 Qooqqut Nuan
In the middle of the fjord system, you also find the abandoned settlement of Qoornooq that functions as a holiday and weekend place for the inhabitants of Nuuk. A 50 km boat trip from Nuuk you will find Qooqqut, with its cosy little restaurant Qooqqut Nuan which has a varied a la carte menu in the summer. The restaurant offers to prepare the guest´s own catch, whether it is cod, redfish or other fish.
There are also a number of rental cabins here and everyone should allow themselves the kind of natural mindfulness provided by a one or two week holiday in the middle of Greenland's nature.
Qooqqut oozes history and is one of the places where the Norse had a farm 1000 years ago. The place is not protected and one can only hope that the archaeologists, with the help of some foundations, will one day build a reconstruction of the original Norse buildings as a further exciting attraction for visitors.
The fjord by Qooqqut has its own redfish hole where you are virtually guaranteed a catch. And with a proper restaurant in the middle of nature, the concept of catching your own fish and having it professionally prepared is a unique experience.
Qooqqut Nuan is owned by chef Mads Bech, who makes Greenland a little greener with his heated frame with salad. The present cabins are fitted with one big room each and he hopes in time to expand with six more cabins for backpackers, who want cheap overnight accommodation in bunks. In the more expensive range, he plans four insulated cabins with a little more luxury and private bath and toilet, so people can experience the winter.
Hiking and kayak trips
South of Nuuk, you find Kobbe Fjord and the long Ameralik Fjord. There are also private cabins here, rivers good for fishing and plenty of backcountry for hiking. Many active outdoor enthusiasts find their way into Nuuk's fjord systems, where they sail in and hike from the head of a fjord through flower-rich valleys to the head of another fjord from where they are later picked up. There are countless valleys, rivers, and deltas with layers from present and the past. Everywhere in the pristine nature, there is the purest, delicious meltwater which is drinkable.
It is difficult to choose one valley over another, but the long Ausmannadal, requiring some serious hiking to get through, rewards the persevering hiker with extraordinary nature experiences and a difficult incline that leads directly up to the ice cap.
How to get to Nuuk
Greenland's capital can be reached by air with Air Greenland from Copenhagen in Denmark via Kangerlussuaq, or with Air Iceland from Reykjavík in Iceland. Furthermore, most cruise ships on their way to and from Greenland call in at Nuuk, so here the capital is a bonus if you choose the first or last trip in the cruise program.
---
Click here to see Guide to Greenland's selection of day tours in Nuuk
Other interesting articles