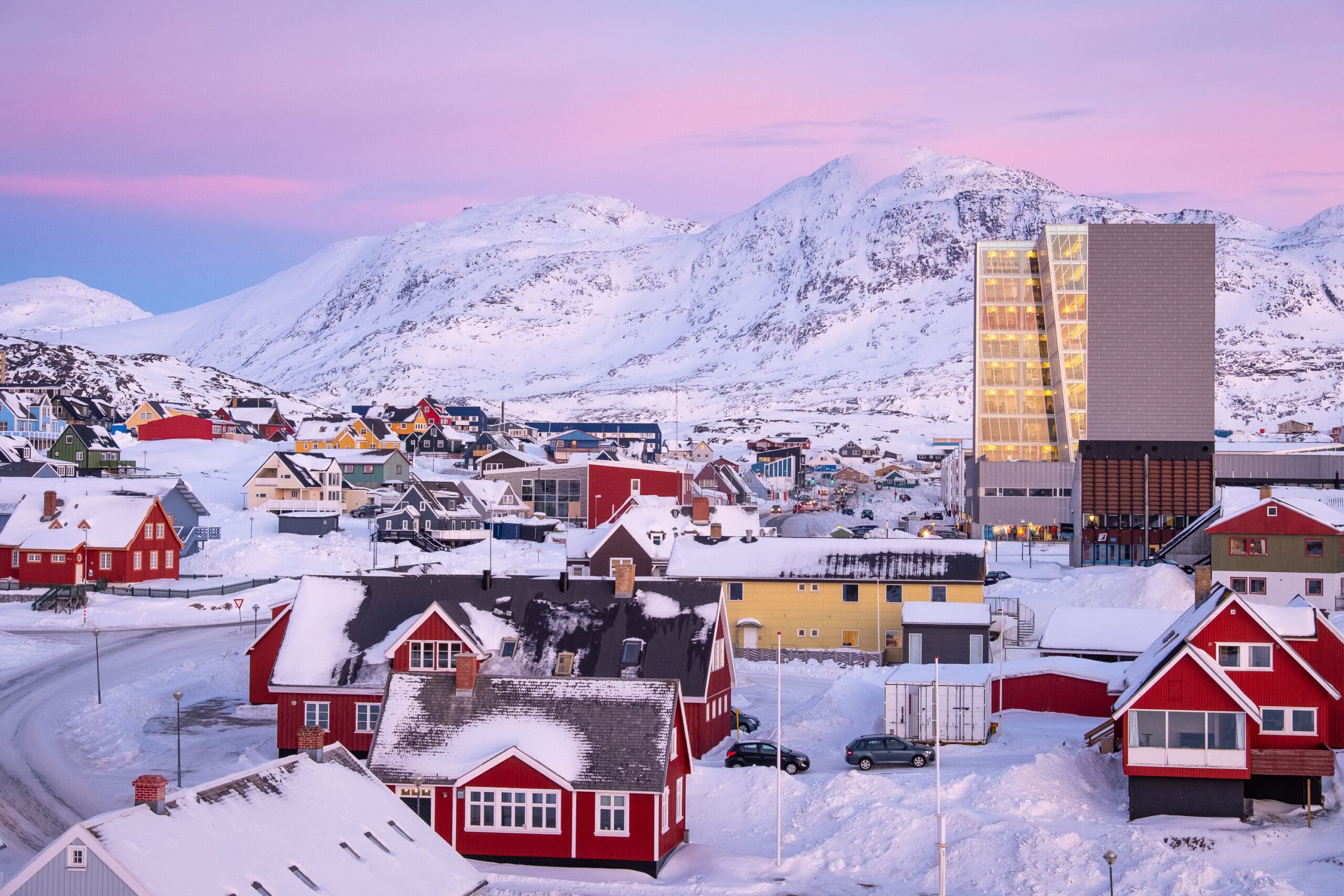 The Ultimate Travel Guide to Nuuk
Nuuk is the capital of Greenland and a great place to kick off your arctic adventures on the world's largest island. But where is it? How do I get there? How long should I stay? And what is there to do in Nuuk once I arrive? Read on to discover everything you need to know in order to plan an incredible travel experience in Nuuk.
---
---
There are very few cities in the world where you can access pristine backcountry wilderness within 5 minutes of the city center.
Welcome to Nuuk! Greenland's small but dynamic capital.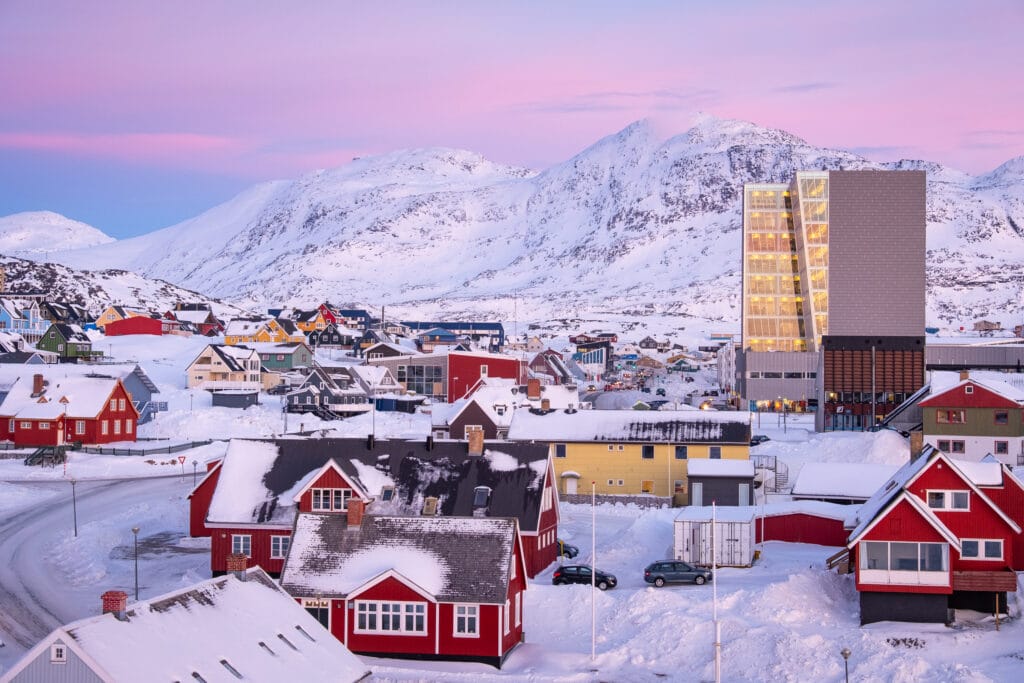 With a population of just under 18,500 people (2019), Nuuk is one of the smallest capital cities in the world. But don't let that put you off! Along with abundant outdoor adventure opportunities, this modern city is a culture-lovers paradise with a thriving music and arts scene, outstanding gastronomy experiences, and fascinating museums (both indoor and open-air) that tell the story of Greenland's history starting from its Inuit origins.
This Ultimate Travel Guide to Nuuk contains all the information you need to plan and get the most out of your visit to Nuuk – the northernmost capital city in the world.
Where is Nuuk?
"Nuuk" is the Greenlandic word for "cape" and is named for its position at the mouth of the Nuup Kangerlua Fjord (otherwise known as the Nuuk Fjord) – the second-largest fjord system in the world. It is located on the southwest coast of Greenland about 240km south of the Arctic Circle and a little further north than Reykjavik, the capital of Iceland.
Surrounded by water and several impressive mountains, the city boasts many picture-perfect viewpoints for those who do not have the time or energy to head into the backcountry. The dramatic Sermitsiaq mountain is a particular favorite – especially at sunset as the last of the sun's rays illuminate the side facing towards Nuuk.
What is the best time to visit Nuuk?
Nuuk is a fantastic travel destination at any time of year. The best time to visit really comes down to what you are looking to experience.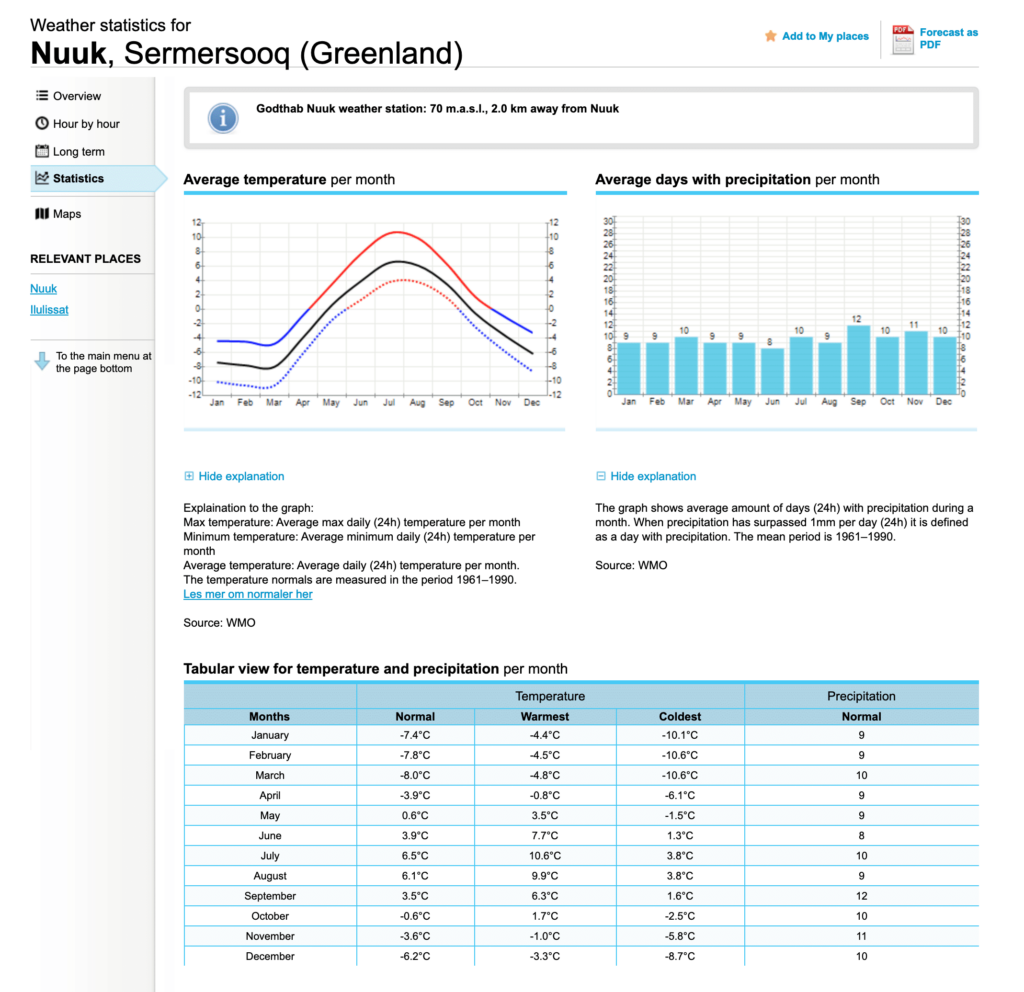 Winter and Spring in Nuuk
For those of you who are worried about how cold it will be to visit Nuuk during the winter, don't be!
Although the temperature in Nuuk rarely makes it to positive figures and looks downright frigid, the low humidity means that it often feels far warmer than places like Copenhagen or Reykjavik, despite having lower temperatures.
---
---
You should think about visiting Nuuk during the Winter / Spring if you: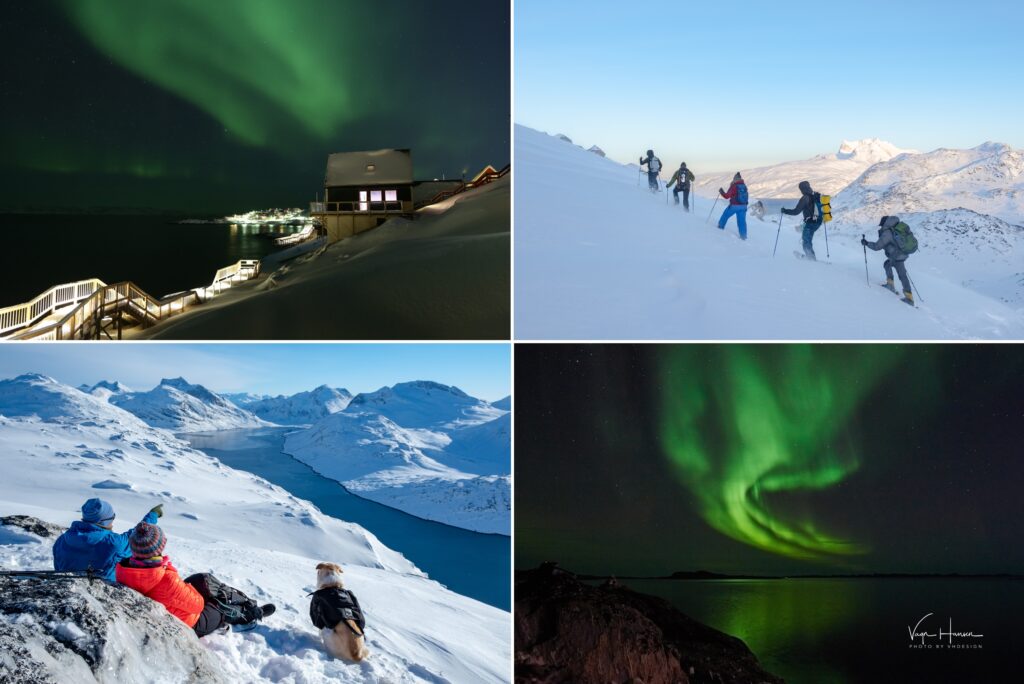 There are also several festivals that run during the winter months in Nuuk. Check their websites to see if they are running in any particular year:
January: Mitaartut – a Greenlandic tradition where disguised individuals go door to door "demanding" to be let in and receive gifts. While it sounds like Halloween, it is actually much more impressive, as the idea is not to dress as a fictional character, but as the scariest and most unrecognizable creature possible!
March: Nuuk Snow Festival – where people carve sculptures of all shapes and sizes out of blocks of snow
March: Nuuk Multi Kulti – a celebration of cultural diversity in Nuuk
May: Maaji Nuan ("Lovely May") – a month-long initiative with loads of free or cheap sporting activities to encourage people to live a healthy lifestyle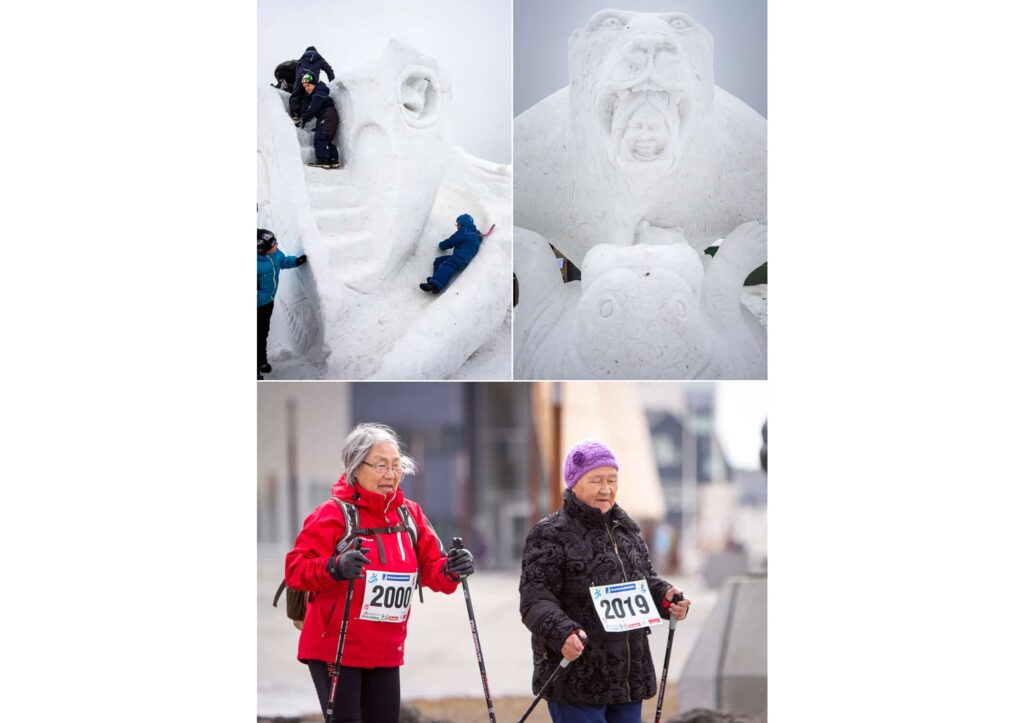 Summer and Fall / Autumn in Nuuk
For the rest of the year, temperatures in Nuuk can reach double (positive) figures but can also change very quickly.
There are a wide variety of activities available from Nuuk during the long days of summer, and you should consider visiting if you are interested in: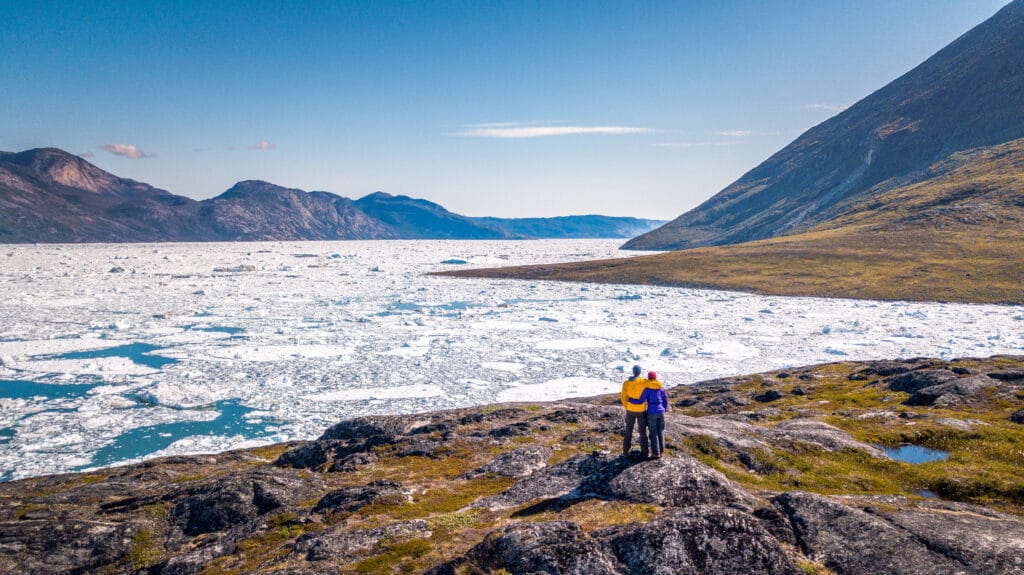 Nuuk also has several key summer events including:
June 21 – Greenland National Day celebrations with bonfires, choirs, and people in national dress
August/September: Colourful Nuuk Marathon – a very challenging city-based marathon
August/September: Qooqqut Festival – a small festival in the fjord that is family-friendly and a great outing with friends
September: Nuuk Food Festival – a celebration of local produce
September/October: Nuuk Nordisk Festival – a week-long extravaganza of art and culture from across the Nordic region that is held every second year in Nuuk
October: Akisuanerit Festival – a weekend music festival featuring both Greenlandic and international artists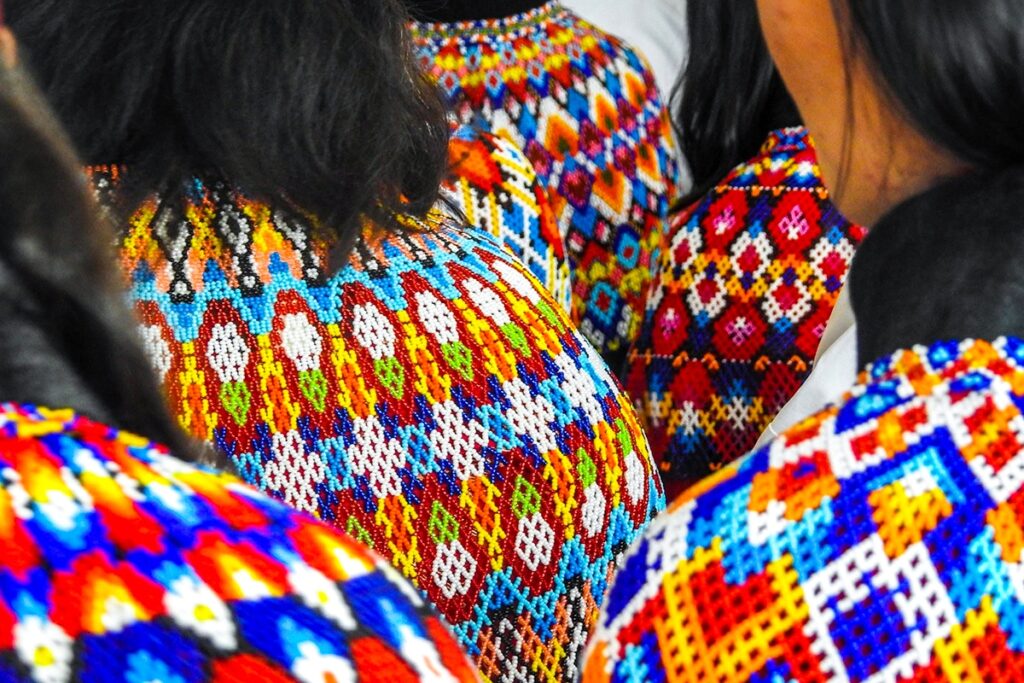 What should I pack for a visit to Nuuk?
As you can imagine, what to pack for your trip depends on what season you are visiting and what activities you are planning to do.
Clothing
Layers are the key to success and offer the most flexibility given the changeable weather of the Arctic. At the very least, you'll want to bring a medium-warm sweater, a warm jacket, and warm headgear. Yes, also in summer. The summer nights can be quite cold, and it has happened before that snow has fallen in July!
Regardless of when you plan to visit, you should always follow the layering principle with your clothing. All buildings are heated to a comfortable temperature, but when you are out and about you need to be prepared.
Read our full article on the best clothing to pack for a trip to arctic Greenland, or watch the video versions here.
In all seasons, make sure you bring sunscreen. The sun can be very strong in the Summer and even in Winter it is easy to get sunburned when you spend the whole day outside enjoying nature. If you are visiting during Summer, it is also a very good idea to bring insect repellent and a head net – or buy them once you arrive.
---
---
If you forget something
If you do forget something or discover that you have not brought sufficient layers, Nuuk has several shops that sell quality outdoor clothing. There are also stores (e.g. Ittu Net, Pikkori Sport, Nukka Greenland) that sell or hire more specialized outdoor equipment (tents, skis, snowshoes, bikes, etc), so you do not need to bring everything to Greenland with you.
In addition to your travel clothes, you may also like to pack a more stylish outfit given the large number of restaurants and the opportunity to take in cultural shows in the city. Alternatively, you could add to your wardrobe by purchasing an item from a Greenlandic designer at one of the many boutiques in the city. BTW during winter or on rainy days, it is perfectly normal to bring indoor shoes with you to a restaurant to change into once you arrive.
Electronics
Greenland uses the Standard European Plug (230 V) for its electrical outlets so make sure you pack at least one of these if your electronics come from elsewhere in the world.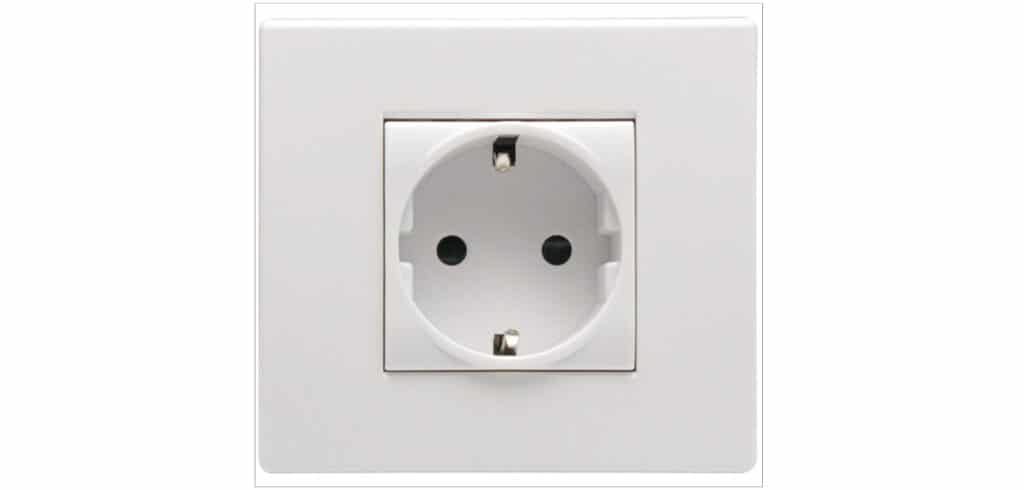 Don't forget your camera! Nuuk is spectacularly beautiful so you will regret it if you do! Also, if you are planning to photograph the Northern Lights, you will want to bring your own sturdy tripod if you have one.
Useful Apps
The Colourful Nuuk App (Android, iOS) is an offline overview of Nuuk in your pocket, with up-to-date listings of cafes and restaurants, the best places to shop, and upcoming events.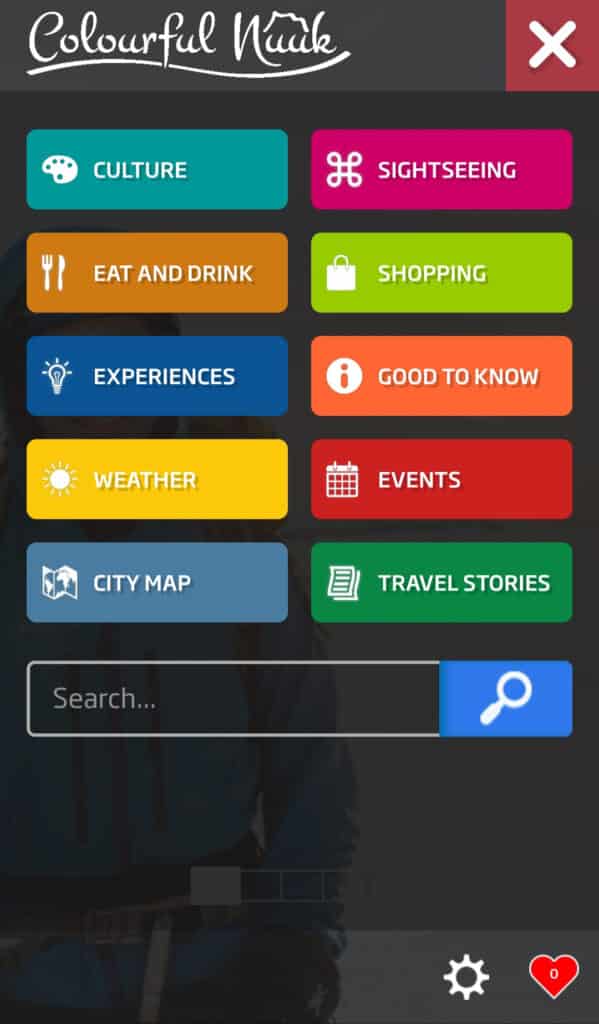 We are big fans of Maps.Me app here at Guide to Greenland. Download the app and the map of Greenland while you still have internet access (the internet is not available everywhere and is very expensive in Greenland), and you'll be set to find your way around during your stay.
The app shows streets, places of interest, restaurants, accommodations, and even some hiking trails. It can also tell you the best way to walk, drive or cycle from where you are to where you want to go – just remember to turn on your GPS when you arrive!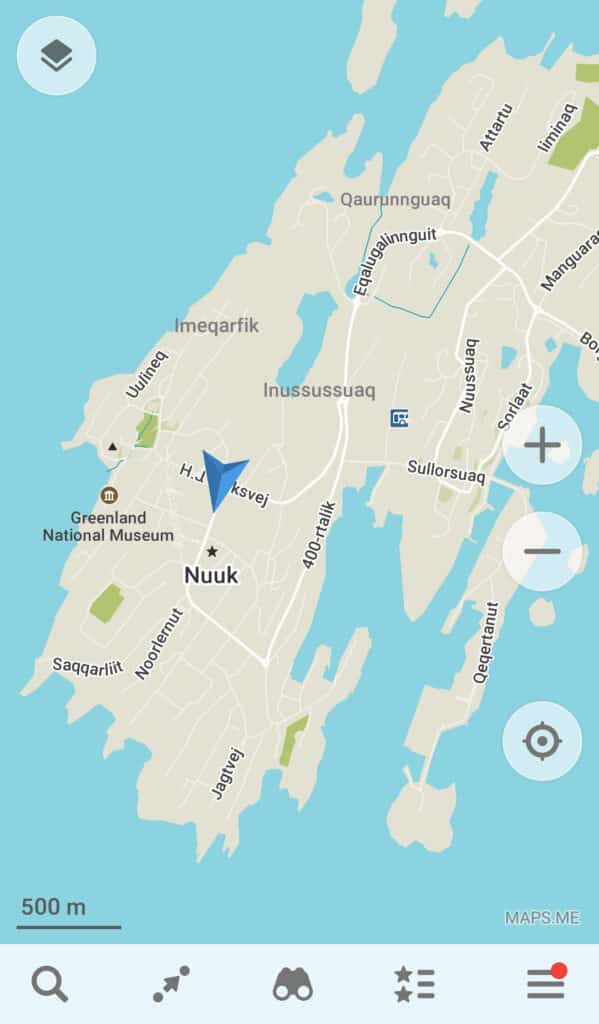 If you want to know the most likely times to see the Northern Lights, download the Northern Light Aurora Forecast (iOS/Android) app to monitor the likelihood of the lights appearing and, if you want to photograph them with your phone – one of the Northern Lights photography apps that allow you to set long exposure times.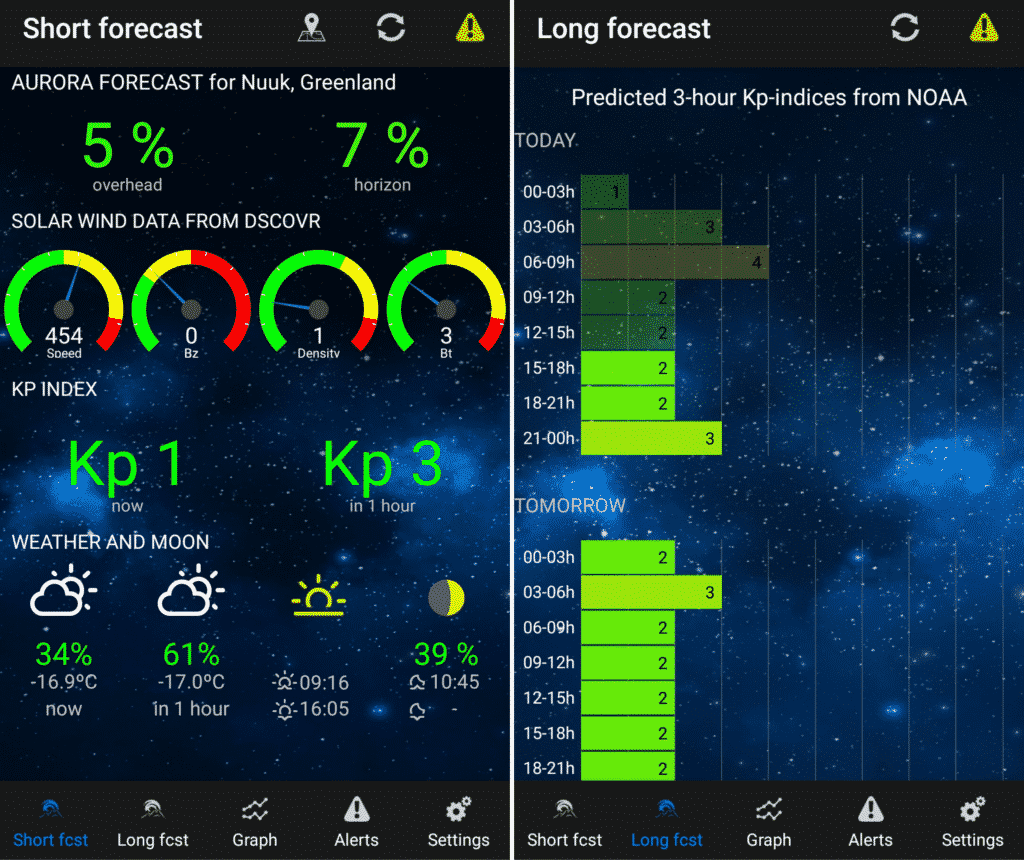 ---
---
How do I get to Nuuk?
Nuuk would have to be one of – if not the – most remote and isolated capital cities in the world. All roads stop only a few kilometers from town so arriving there is necessarily done by either plane or boat.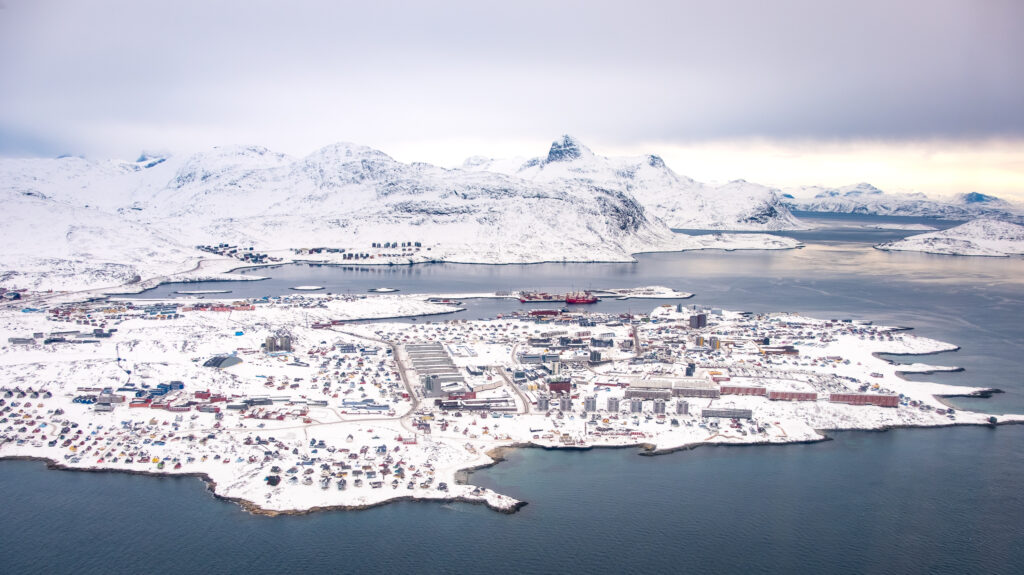 International flights to Nuuk
You can fly to Nuuk from either Iceland or Denmark.
Flights from Iceland are direct and can be booked with either Air Greenland (out of Keflavik International Airport) or Air Iceland Connect (Reykjavik Domestic Airport). Flights from Denmark are operated by Air Greenland and arrive at Nuuk via Kangerlussuaq.
In all cases, departures vary depending on the time of year, so best to check the schedule on our how to get to Greenland page to see which days each airline flies.
Domestic flights to Nuuk
If you are already planning to be in Greenland and want to add Nuuk to your itinerary, Air Greenland has flights to Nuuk from several towns including Ilulissat, Sisimiut, Kangerlussuaq, Maniitsoq, Paamiut, Narsarsuaq, and Kulusuk. Not all towns have daily flights, so check the schedules at Air Greenland to figure out when you can fly.
---
---
Arriving by boat to Nuuk
If you are taking a cruise to Greenland, Nuuk is more than likely on your schedule. Although cruise ships typically dock for only 6-12 hours, if Nuuk is the first or last stop on your voyage it is worthwhile taking a few extra days to explore the capital and its surroundings.
If you are coming from elsewhere in West or South Greenland, there is a sea-bound alternative to flying. The Sarfaq Ittuk Ferry, operated by the Arctic Umiaq Line, docks in Nuuk twice per week as it shuttles passengers between Qaqortoq in the South and Ilulissat in the North. The exact schedule depends on the time of year, so check their schedule to plan your itinerary.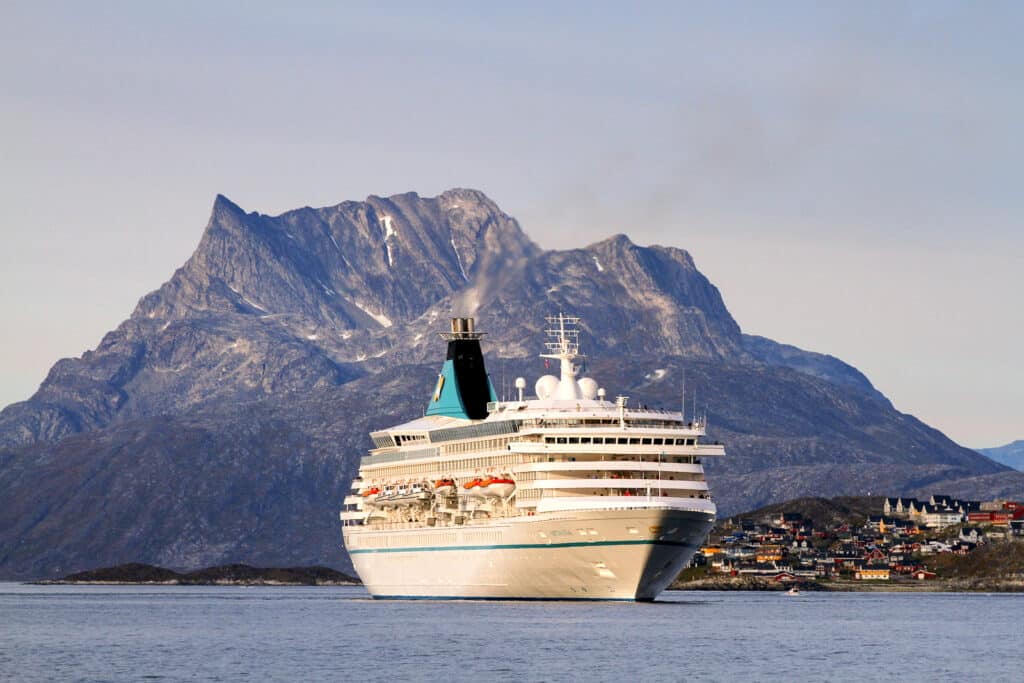 How do I get around Nuuk?
Once you have arrived in Nuuk, it is very easy to get around independently.
Walking around Nuuk
The city is sufficiently small that is possible to walk the entire town. While the center of Nuuk is reasonably flat, once you venture outside of the main downtown area, you'll soon discover that Nuuk is quite hilly!
You can follow the roads (cars generally do give way to pedestrians!) but even better is to choose your own adventure through the colorful houses and apartment buildings that contribute to the moniker "Colourful Nuuk". If you choose this option, be prepared for a good stair workout! Also, be careful of icy patches if there is snow.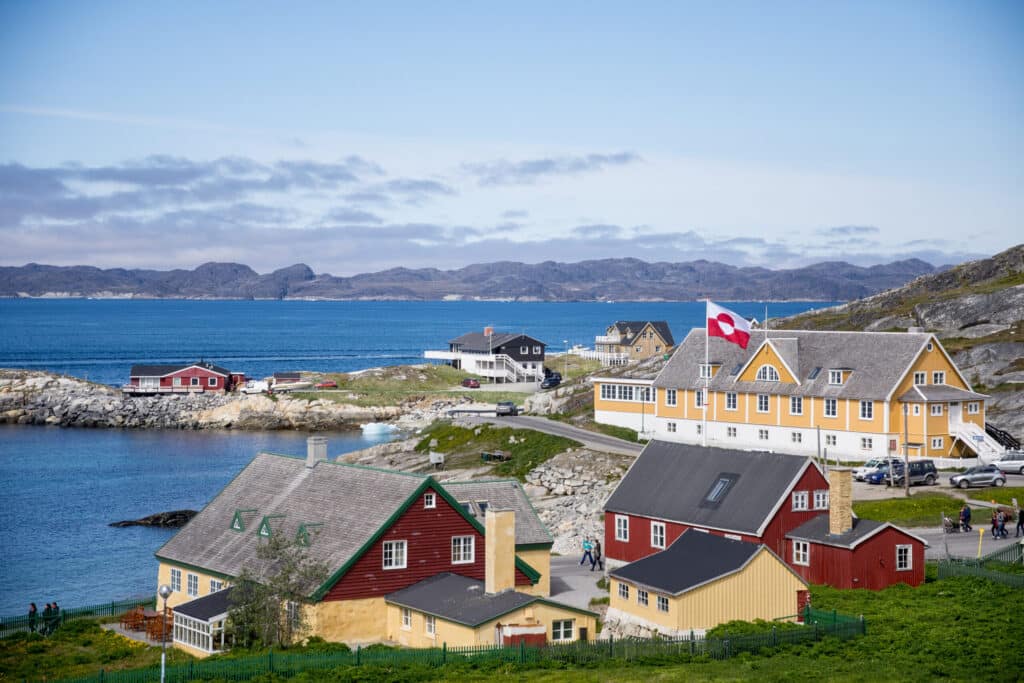 Biking around Nuuk
If you are visiting during the warmer months, hiring a bike gives you an alternative way to explore the surroundings… well, as far as the roads go anyway.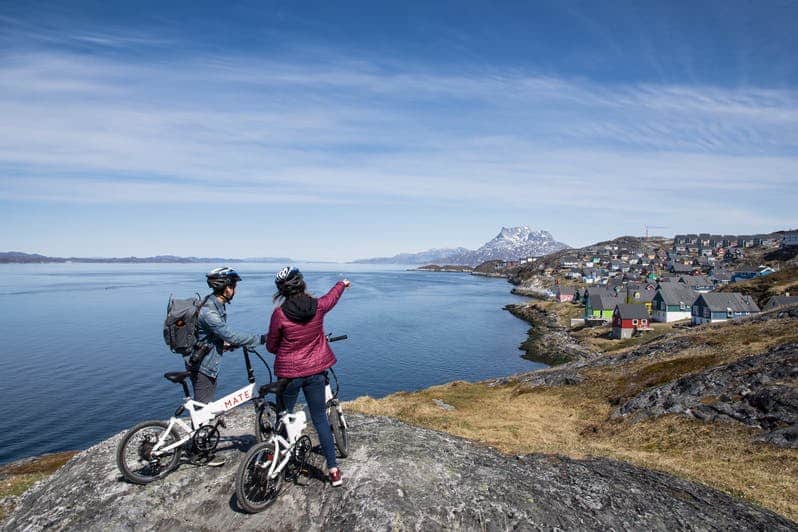 Nuuk's Buses
You can get almost anywhere in Nuuk on its modern bus system – Nuup Bussii – and it is surprisingly cheap!
You can purchase a single ticket on board using cash or, if you are going to be in town for longer, a voucher from one of the kiosks around town. Details in English can be found on the website, and timetables are published online and at each bus stop.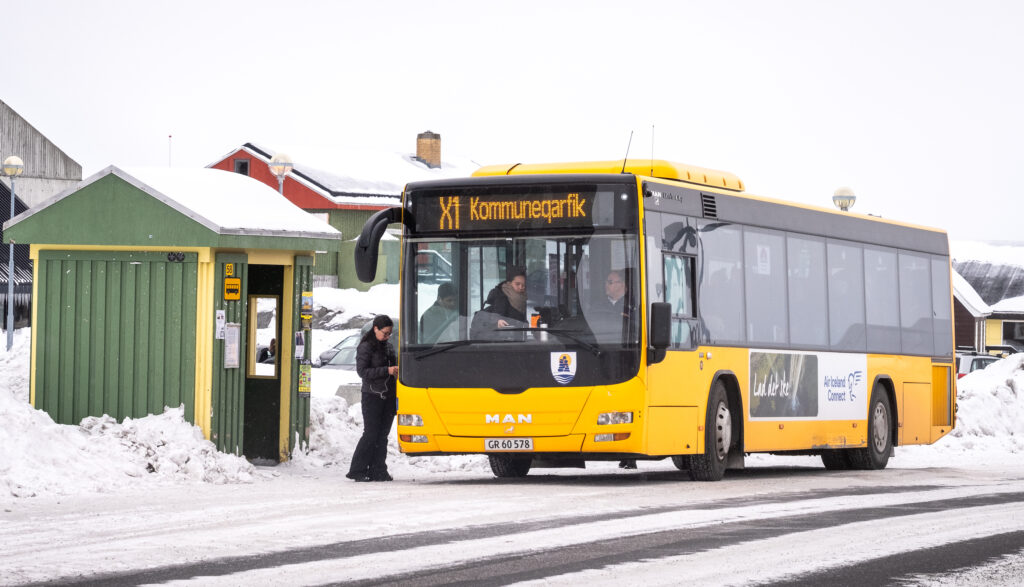 Taxis
Nuuk has several taxi companies and, as one might expect, they are the most expensive way to get around town. However, if you need to catch a flight or be somewhere at a specific time, they are the most convenient. Beware of peak periods around 8 am and 18 pm, when you may have to wait for some time.
Rent a car
Nuuk is one of a handful of places in Greenland where it is possible to rent a car. If you are in town on business or need to move around the city a lot, renting a car is definitely worthwhile.
Water-based Taxis
If you want to explore further than the road extends, you will need to go via water-based taxis. There are several different types of the boat (open, cabins for 6, cabins for 12), and several providers to choose from. All of them offer tours of the Nuuk Fjord, or charters if you would prefer to create your own itinerary.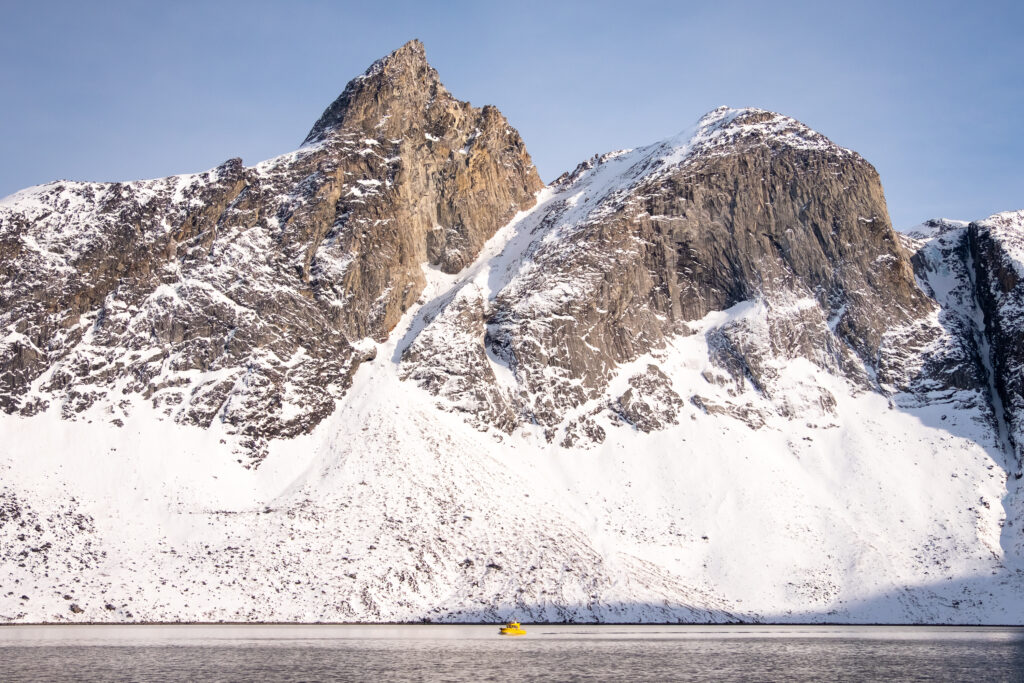 Things to do in Nuuk
Nuuk is a unique capital city in that you can be enjoying a cultural activity one minute, and exploring the backcountry 5 minutes later. Despite its small size, there is no shortage of things to do, and you will have no trouble at all finding activities to suit your interests for several days. Here are some suggestions:
Explore the city
Guided city tours are a great way to get your bearings when you arrive and to learn a little about the history and development of Nuuk. Explore the center on foot, join a driving tour that will also introduce you to different suburbs, or head out on a photo tour with a professional photographer if you want to take the best images possible.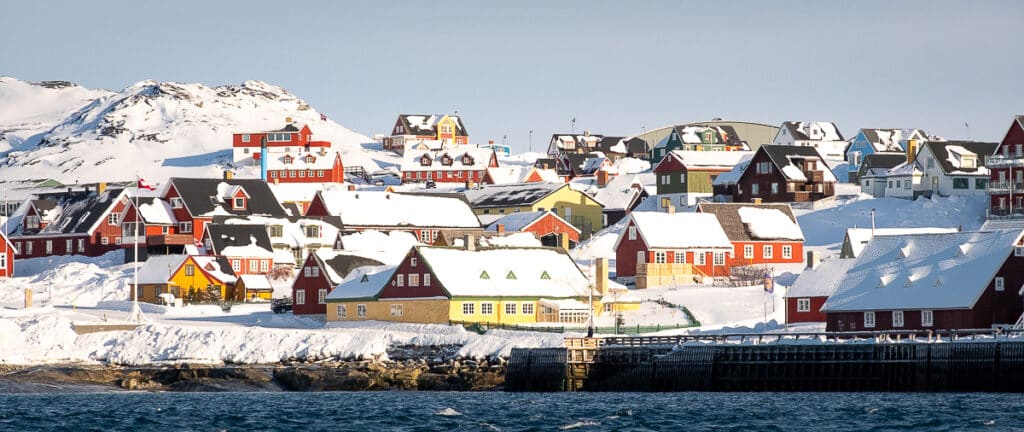 Cultural experiences
The Greenland National Museum and Archives provides an in-depth look at the cultural history of Greenland starting from 4,500 years ago, and the Nuuk Local Museum offers a glimpse into the past of Greenland's relatively young capital.
The Nuuk Art Museum has both permanent and temporary exhibitions, as well as an extensive collection of carvings from all over Greenland. You can also download and follow their Nuuk Art Walk, which guides you past 19 different art installations around the city.

Make sure you call in at Katuaq – Nuuk's cultural center – to check for performance. If not, there is always the option to take in a movie at Nuuk's large cinema (most movies are shown in original language).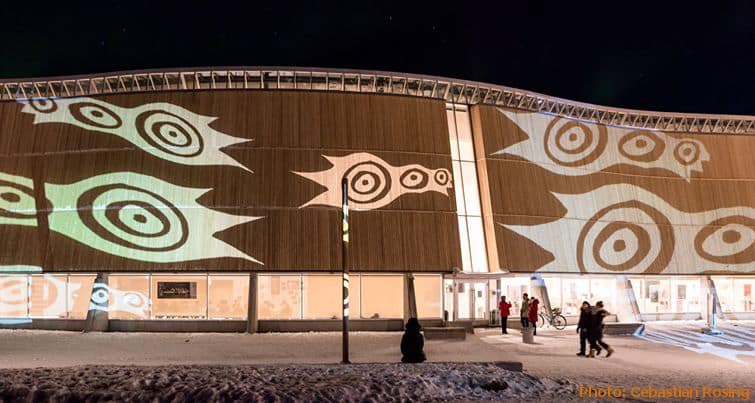 Shopping & and a scenic helicopter flight
Don't forget the shopping! In the Colonial Harbour, the main pedestrian mall of Nuuk (Imaneq), and Tuapannguit (the street that lies between the mall and the Harbour along the ridge), you will find souvenir shops and a number of boutiques, some of which stock Greenlandic designers.
Take time and visit Inuit Artist workshop -Ajagaq, there you can see how different souvenirs are made and also purchase them directly from the artist (there is no option to pay by card so bring cash).
The best selection of books about Greenland can be found at Atuagkat bookstore (change the language option at the top), and Atlantic Music Shop is the place for Greenlandic music (the best music you've never heard of).
Finally, get a bird's eye view of Nuuk with a scenic flight over the area. You can even make it more adventurous by landing on one of the tallest peaks!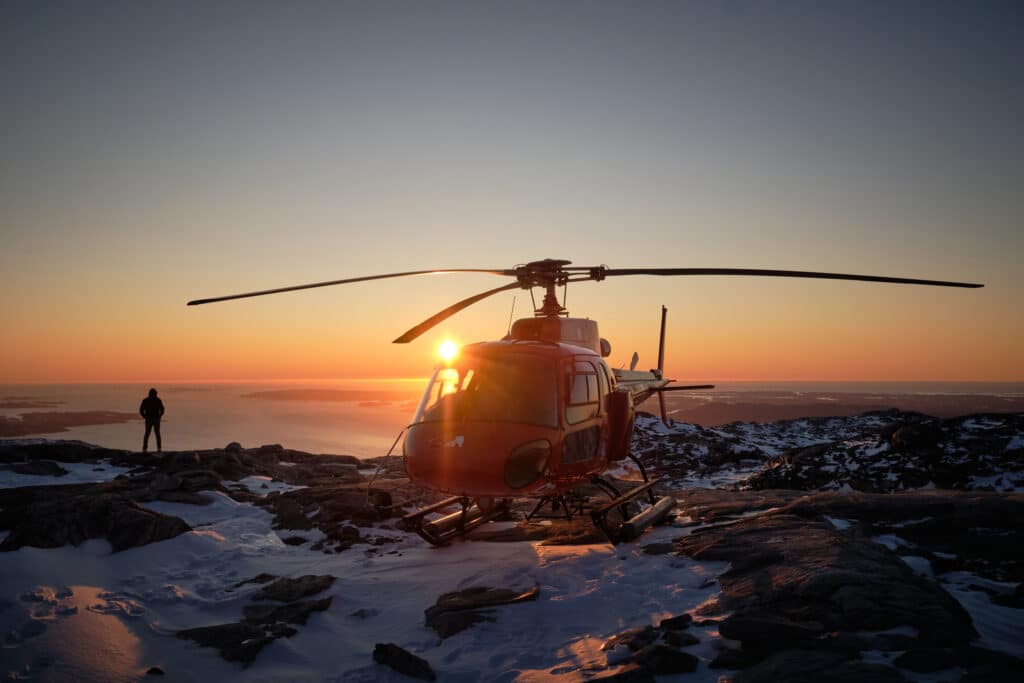 ---
---
Explore the Nuuk Fjord
Venturing up the world's second-biggest fjord system is the "must do" activity. Depending on your specific interests, there is a wide range of tours available.
A general fjord tour is all about enjoying the scenery and typically includes Sermitsiaq mountain's impressive waterfall. On full-day excursions, you can also visit the Narsap Sermia glacier at the end of the fjord.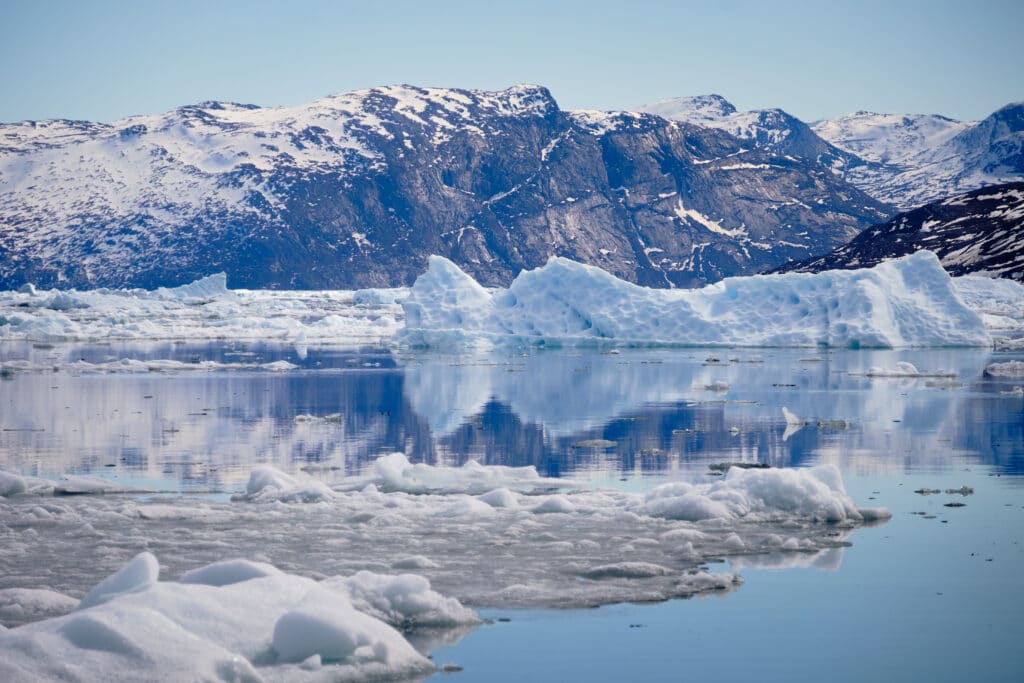 If you enjoy fishing, there are options to tailor your fjord excursion around this activity. Or, if you prefer to eat – look for the experiences where any fish you catch are cooked for you by the professional chefs at Qooqqut Nuan up in the fjord!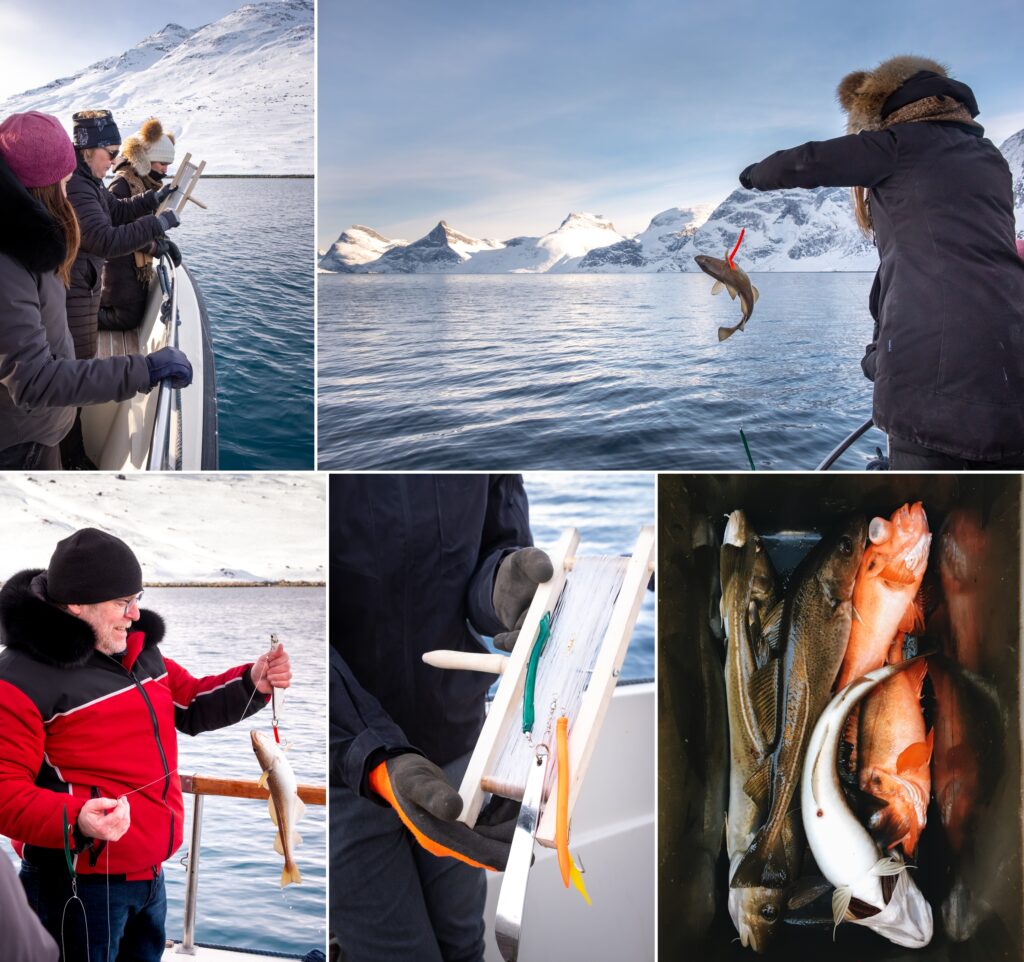 Alternatively, you could choose a tour to explore one of Nuuk Fjord's abandoned settlements at Qoornoq or Kangeq, or experience daily life in a small, remote settlement at Kapisillit.
Witness the Northern Lights
If you visit Nuuk between September and April, you have a great chance to see the incredible Northern Lights. Although they are often visible from the center of Nuuk (the advantage of being in a small city), they are even better if you head to the outskirts of town, take a Northern Lights cruise, or spend at least one night further up in the Nuuk Fjord.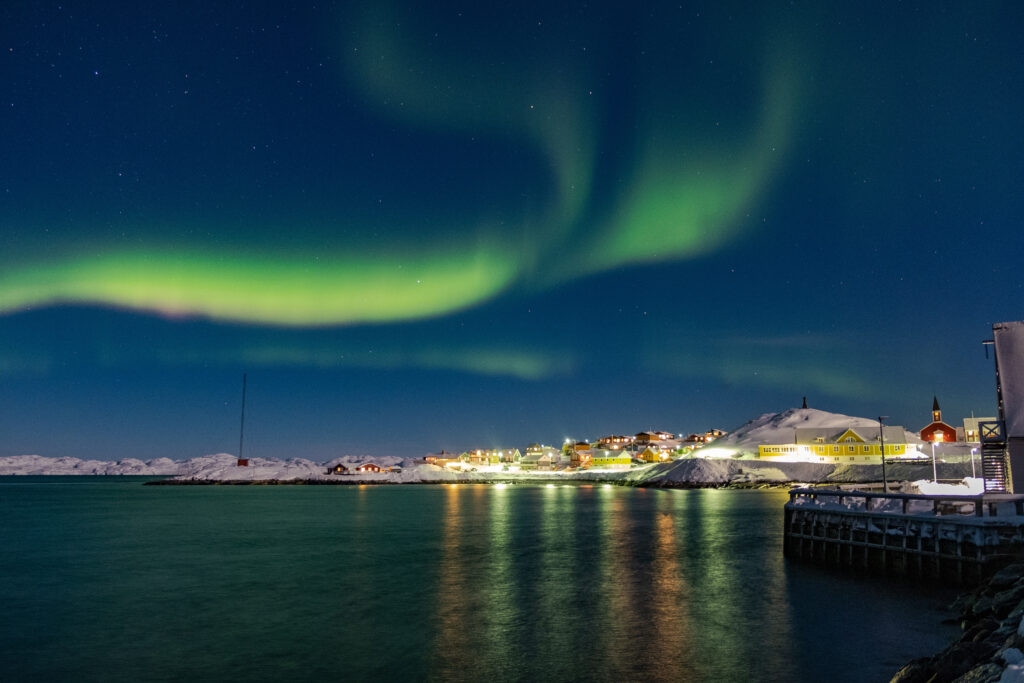 Make sure you bring warm clothes and sign up for the photography tour if you want to learn how to capture the best images from a professional photographer. You can also read our Guide to the Northern Lights in Greenland.
Outdoor Adventure
While fjord tours offer a relaxed and gentle way to experience the natural beauty of the Nuuk area, if you would prefer to do so in a more active way, there are plenty of other options. In particular, the two mountains that border Nuuk – Lille Malene (Quassussuaq) and Store Malene (Ukkusissat) – offer easily accessible outdoor adventure opportunities.
Winter and Spring
If you are visiting during Winter and Spring, the small ski resort Sisorarfiit – Nuuk is located just on the outskirts of town and offers two decent runs for experienced skiers (the longest being around 800m) and 3 lifts. The snow is almost always powder or hard-packed (very rarely slushy) and the views are stunning!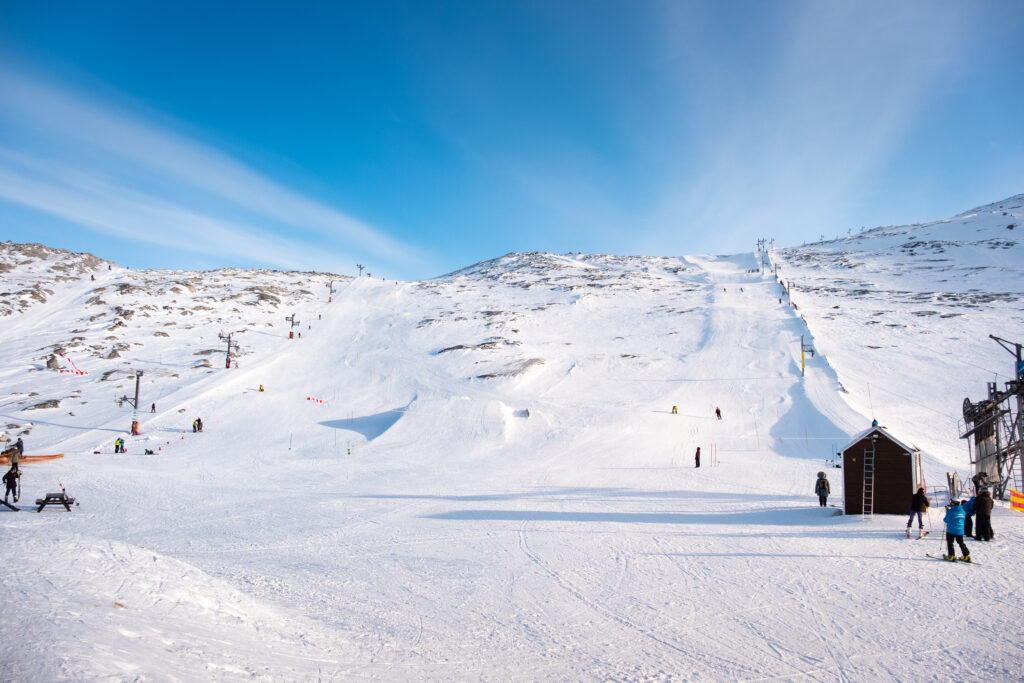 If cross-country skiing is more your thing, join one of the trails that run from in town to the outskirts. You'll likely find kids on skis or sleds, and people walking dogs mingling with more serious skiers, some of which are Olympic class. During the season, the trails are groomed daily and offer views of the colorful suburban houses as well as breathtaking vistas of the fjord and Sermitsiaq mountain.
If you want to do a multi-day ski trip, you should look to bring your own gear. For single-day use, you can hire snowboards and both downhill and cross-country skis from Sisorarfiit-Nuuk.
Snowshoeing to the top of Lille Malene is another amazing experience, giving you a decent workout and a bird's eye view of the Nuuk area. There are several snowshoeing tours available and no prior experience is required.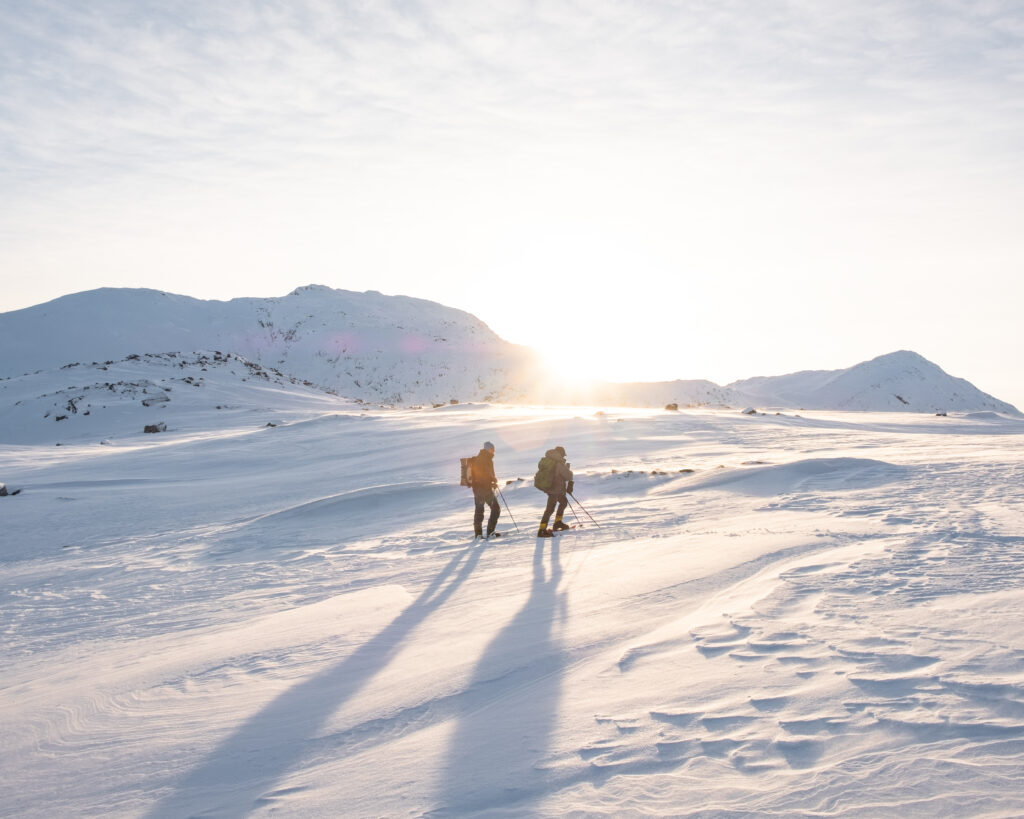 Summer and Fall / Autumn
During the Summer and Fall / Autumn months, replace the snowshoes with hiking boots for short hikes along the fjord or guided day hikes to nearby mountains.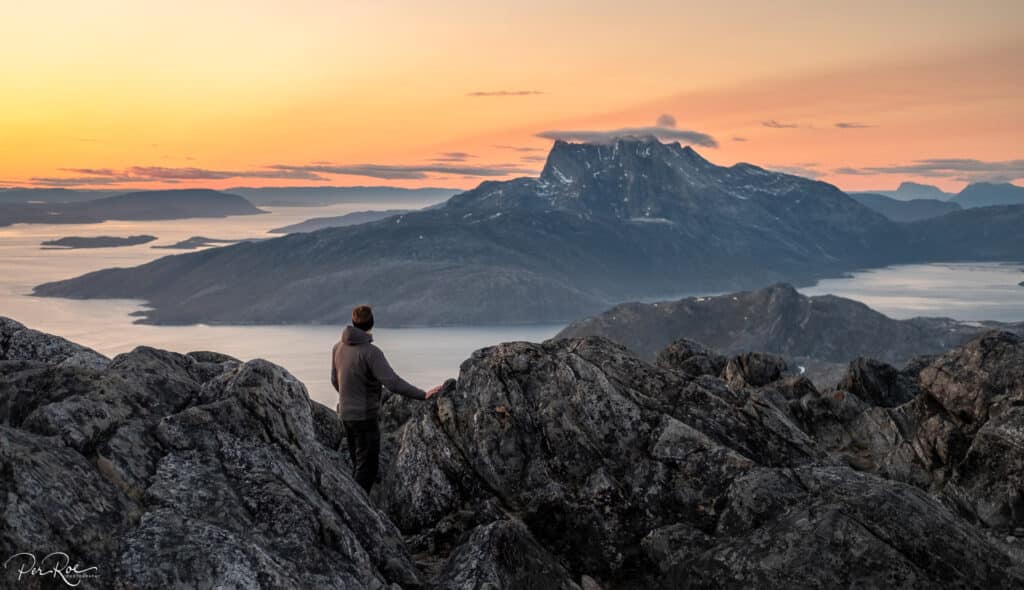 For experienced trekkers that are self-sufficient and want to explore the Nuuk fjord on foot, pick up a copy of "Trekking Around Nuuk" at Atuagkat bookstore. If you want to do many of these hikes, you will need to hire a private boat charter to take you to where you want to go and pick you up again.
For those who prefer to be out on the water, you can go kayaking or stand-up paddleboarding (SUP) near Nuuk.
---
---
Accommodation – where to stay in Nuuk
Nuuk has a good number of accommodation options available to visitors, ranging from hotels to individual rooms in private houses.
The 4-star Hotel Hans Egede is right in the middle of town and the premiere accommodation in Nuuk. It offers rooms of different standards, apartments, and a full conference center. Its restaurant – Sarfalik – is one of the best in Nuuk and offers a dinner-tasting menu that specializes in Greenlandic produce.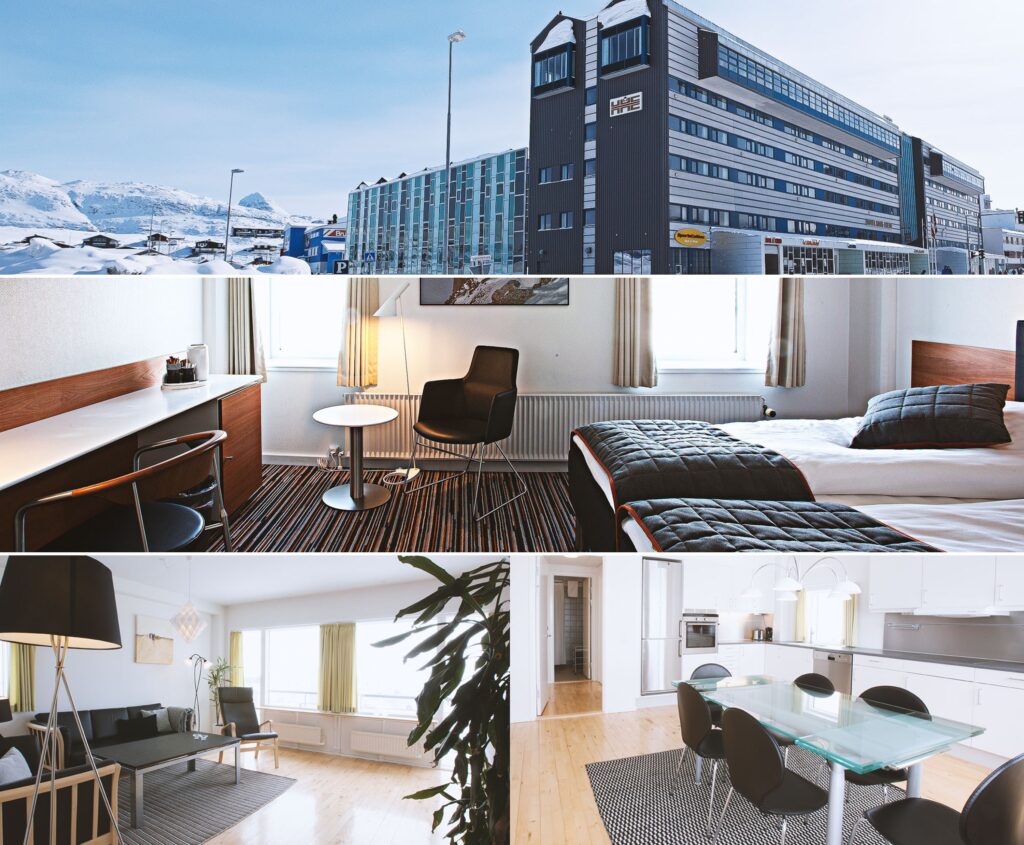 If your budget doesn't quite stretch that far, or you would like the opportunity to self-cater, try one of the many other accommodations available. There are private rooms or dormitories, private or shared bathrooms, and most offer a shared kitchen and living room facilities. For solo travelers, they can also be a great opportunity to meet others.
One particular one to look out for is the Inuk Hostels. Although they are a little further from the center of town, they have one of the best views in the whole city.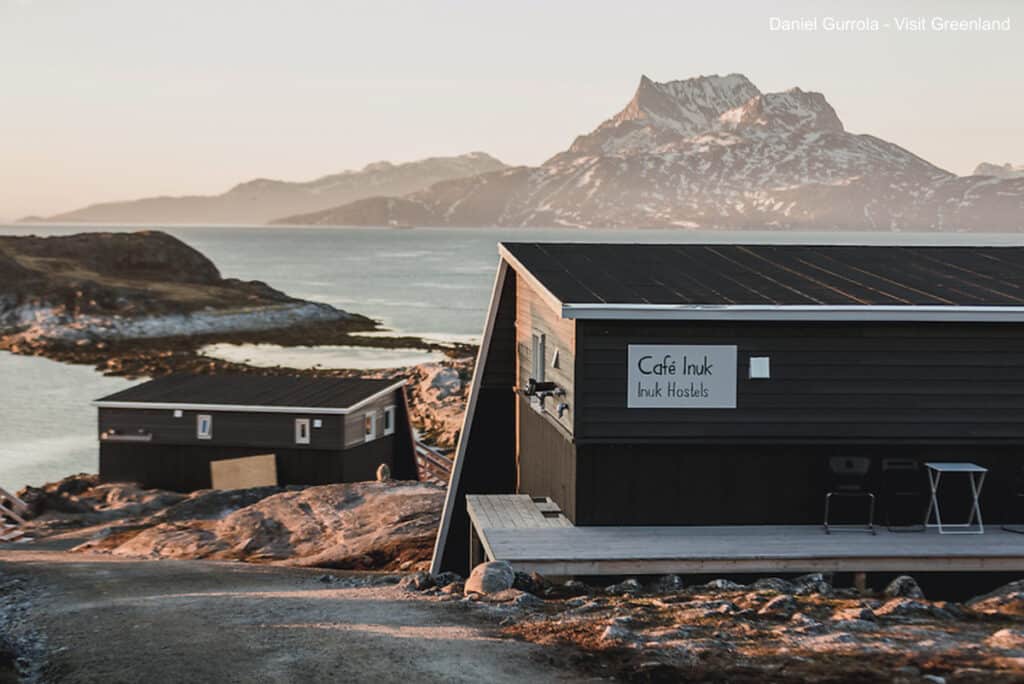 Airbnb has also taken off in Nuuk and there are many listings available. Options range from single rooms to entire apartments.
Accommodation in the Nuuk Fjord
If you are looking to spend several days in Nuuk Fjord and don't fancy camping, there are options available at:
Qoornoq – cottage accommodation
Qooqqut – remote cabins and a very high quality restaurant!
Kang Skicenter – cottages and a hostel dormitory
Præstefjord – cottage with private rooms and a dormitory
Kapisillit – cottage and hostel accommodation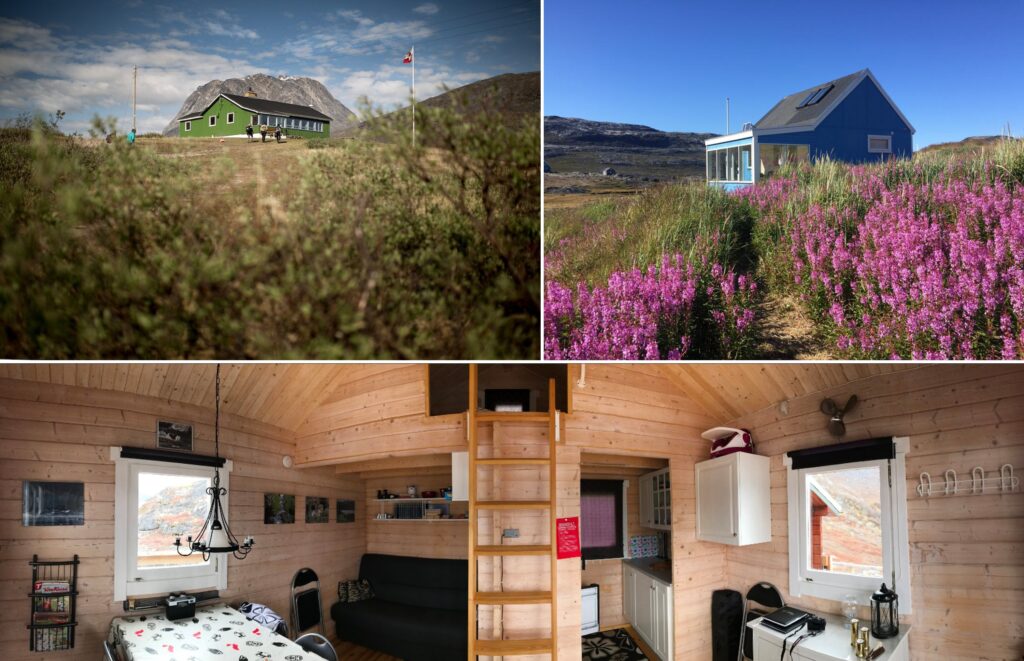 Restaurants and cafes – where to eat in Nuuk
There are many amazing cafes and restaurants to choose from. Most are located at the Colonial Harbour, the main pedestrian mall, or in the main street of Aqqusinersuaq and are easily discovered by simply wandering around.
There is a real focus on Greenlandic produce at many of these establishments and several offer a taste of modern Greenlandic Cuisine.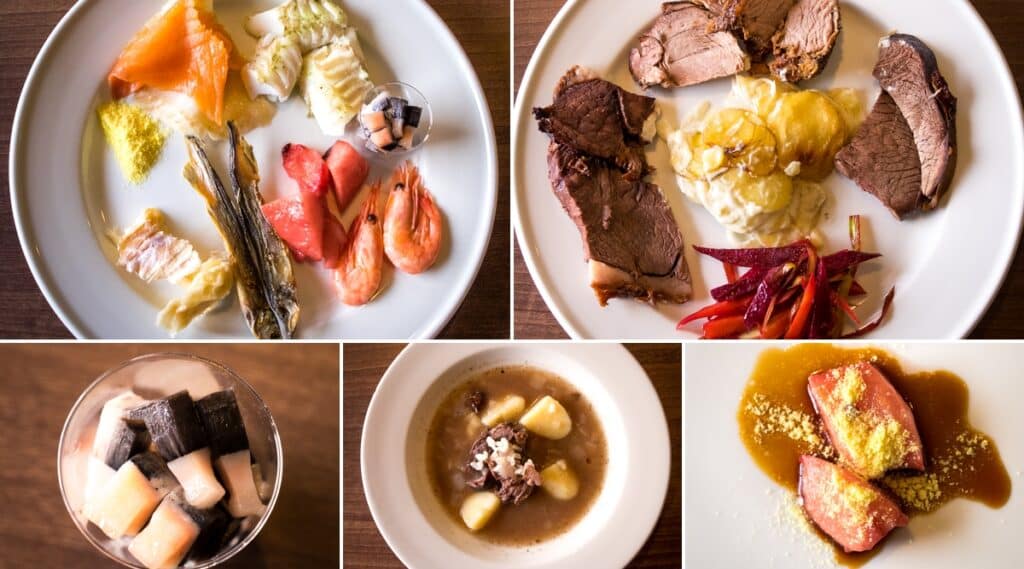 Greenlandic Food
Sarfalik Restaurant at the Hotel Hans Egede for a fine-dining night out and their Greenlandic Tasting Menu
Café Toqqorfik for Greenlandic Tapas while taking in an amazing view of the fjord
Cafétuaq in the Katuaq Cultural Center for Greenlandic Tapas, a "Hot Sled Dog" made from Musk Ox meat
Café Inuk at the Inuk Hostels for several dishes based on Greenlandic ingredients and the best view of Sermitsiaq mountain
Killut combines traditional Greenlandic food with classic European dishes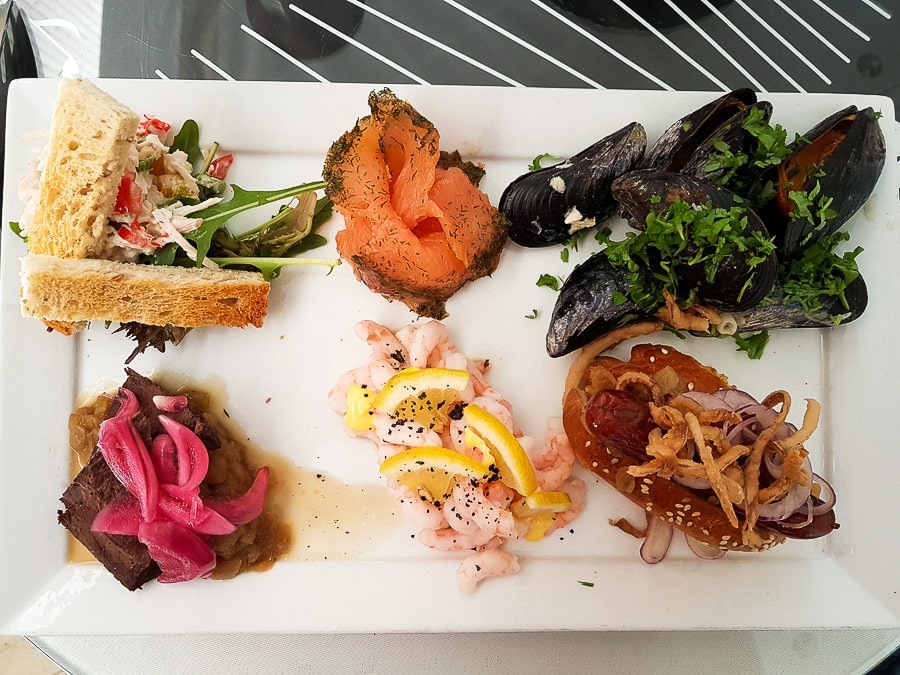 Greenlandic Beer
Godthaab Bryghus has different types of Greenlandic Beers on tap and is the oldest and largest brewery in Greenland. It also offers a 1-hour brewery tour (call Daddy's or contact them online) where you can taste 3 of their different beers.
Beer from the Qajaq microbrewery in South Greenland and Immiaq microbrewery in North Greenland can be found at Café Toqqorfik, and Café Inuk also sells Qajaq beer.

Coffee and Cake
Café Toqqorfik has great coffee and several cakes to choose from on any particular day
Café Pascucci in the Nuuk Center has great coffee and a wide selection of cakes
Brunch
Cafétuaq and Café Inuk are famous for their brunch buffets every Saturday and Sunday
Cafe Esmeralda offers several different types of brunch during the week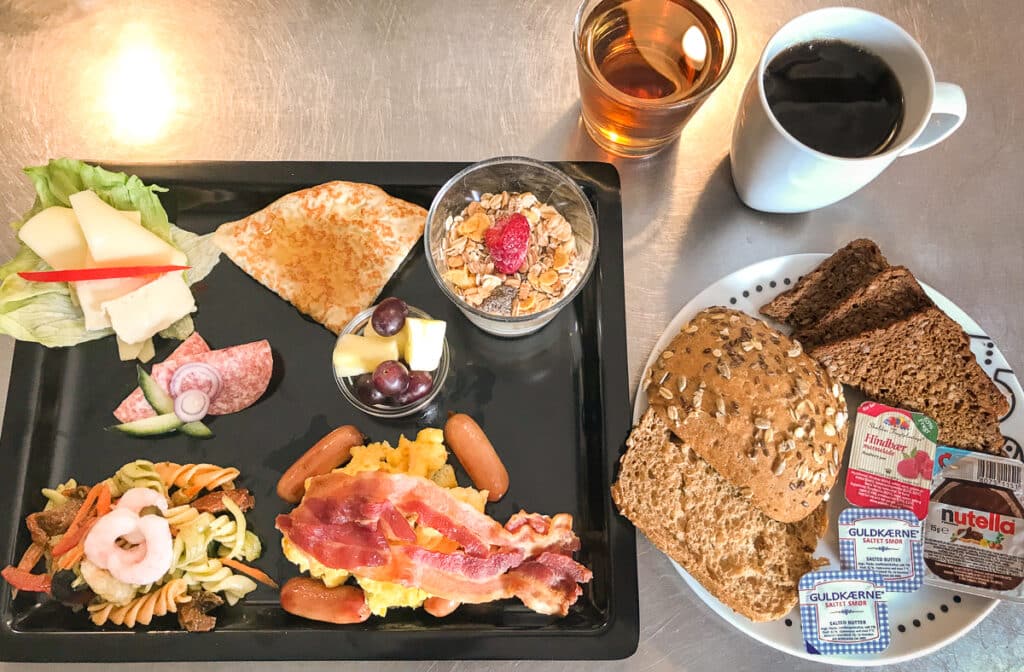 Other top picks
Tasty is small and cosy with a focus on superfoods, sandwiches and vegan options
Charoen Porn is the oldest Thai restaurant in town and serves the best fried whole redfish in the city
Tapasimut is the only tapas restaurant in town.
IGGU is a pizzeria where you can find pizzas with local toppings such as muskox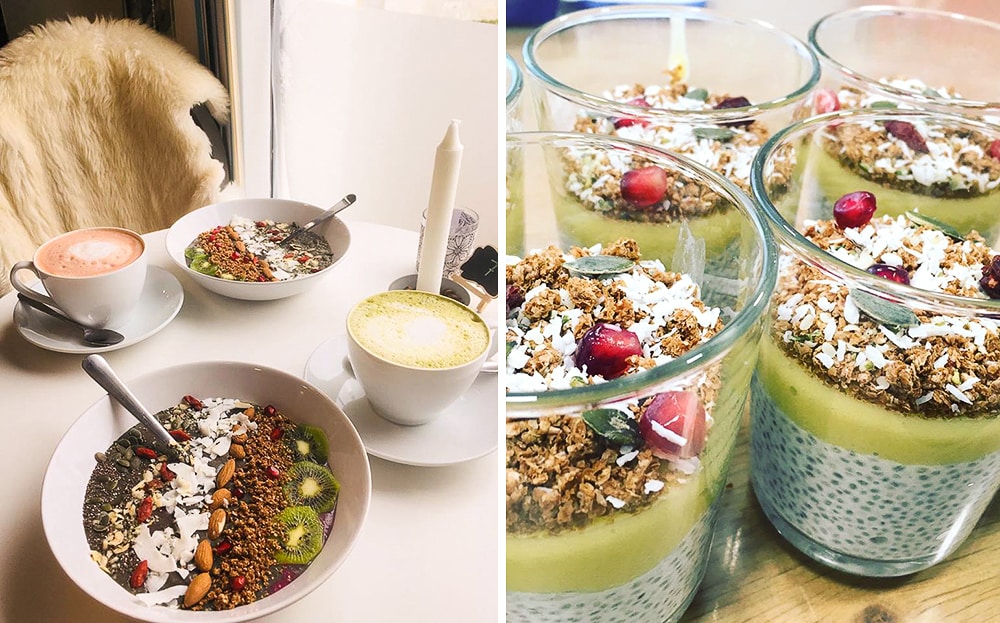 Nightlife in Nuuk – where to go out
If you want to hit the town after a big day of exploring, you'll be pleased to know there are a variety of options available to you, depending on your mood.
Skyline Bar at the top of Hotel Hans Egede is a sophisticated night out with cocktails and live piano
Godthaab Bryghus is one of several places to go for Greenlandic beer and live music
Daddys is a very chill and popular hangout that is generally packed on Fridays and Saturdays. A great place for beer and playing pool
Takuss has a strong local feeling with lots of Greenlandic music and occasionally even people dancing Greenlandic polka. It also has the cheapest beer in town, table football, live music on Fridays and Saturdays, and karaoke on Thursdays
Kristinemut also often features Greenlandic bands and karaoke on Thursdays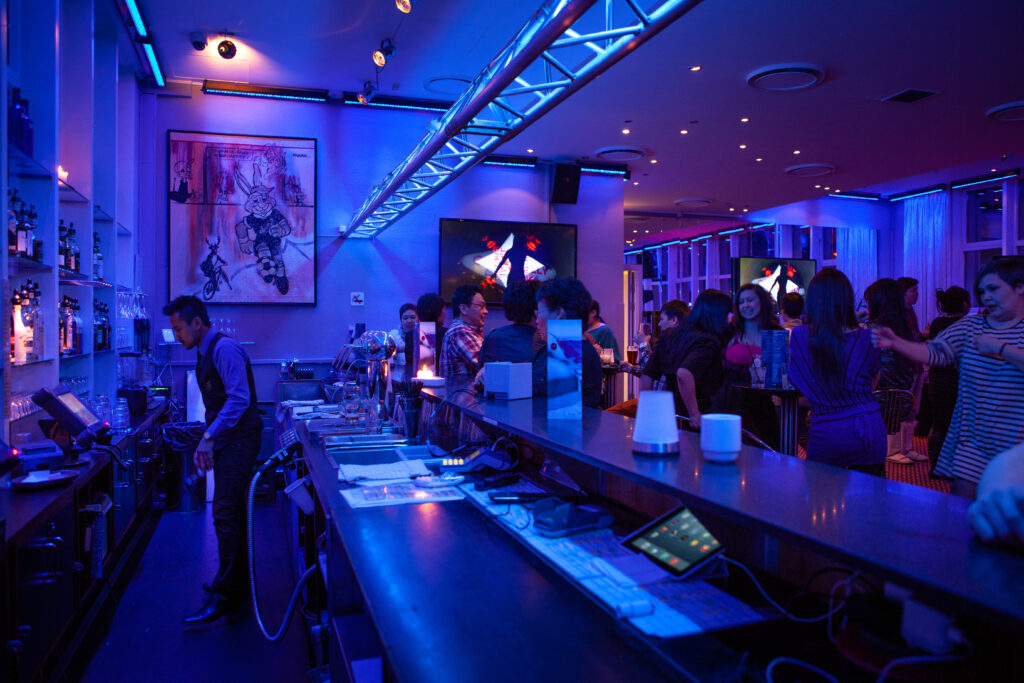 Note that all nightclubs and bars in Nuuk close at 3 am on Fridays and Saturdays and it is almost impossible to get a taxi for the next hour as locals head to an 'after party' or perhaps home.
Souvenir Shopping
As Greenland's capital city, Nuuk has an abundance of souvenir shops. Anori Art has a wide range of items and can be found in the Nuuk Centre and another location overlooking the Colonial Harbour. However, we do also encourage you to seek out the more specialized shops around town, including:
Qiviut – muskox wool and sealskin products
Dooit Design – glassware
Arctic Keramic – pottery and ceramics
If you forgot – or haven't got a chance to buy your souvenirs in Greenland, discover a selection of Greenlandic Accessories, Clothes, Souvenirs, Cards & Posters, Books, and Home decor in The Greenland Store where you can find everything from Greenland online!
Emergency Information
Emergency: 112
Police: (+299) 32 14 48
Hospital: (+299) 34 40 00
Book your trip to Nuuk
Nuuk is a safe and fascinating place to visit on your travel to Greenland. Guide to Greenland brings together most of the tours offered around Nuuk on one platform and is an easy way to plan and book your travel.
We invite you to explore all of our tours around Nuuk and contact us with any questions you may have about them.
---
---
Other interesting articles