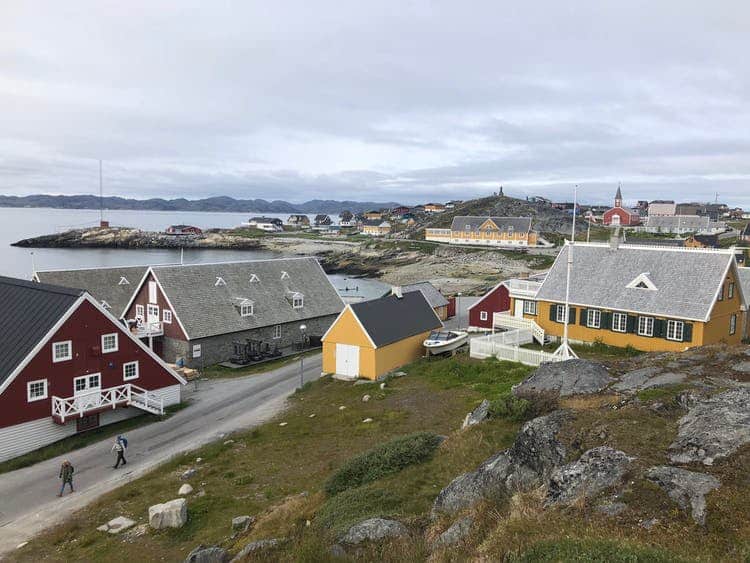 I love to visit Nuuk museum once in a while
The national museum in Nuuk is the first museum in Greenland and started in the mid 60´s.
The museum works with archaeology, history, arts, and crafts. 
One of the most remarkable finds was made in 1972 by two men, Hans, and Jokum Grønvold, who were out hunting and found these 500-year-old mummies, that was from the Thule culture. Because of our cold and dry nature, these mummies were preserved very well.
You can see several mummies in the museum and can read about this find also about the Saqqaq, Independence, Dorset and Late Dorset cultures.
There are 4-5 framed boxes like this one above, each showing very old things that belonged to a woman, a man, a hunter etc. Very interesting, Some of the things are still used today, maybe just upgraded a bit. 
You get to see how the Greenlanders used to live vs. the Danes during colonization. The one above is the Greenlanders home while the one underneath was a typical home for a Danish family.  
If your kid is not that into history and old things, there is a kid corner where they can read a cartoon history book, draw or play with toys 🙂 
The museum is located in the old part of Nuuk, where many old houses are still in use today. The cathedral and the statue of Hans Egede are also nearby. 
This area is very well visited both by locals and the tourists, because of the museum, a cute cafe´ and the cruise pontoon nearby. 
---
Experience some cultural tours about Greenland myths here!
Read our ultimate guide to Nuuk.
Other interesting travel blogs