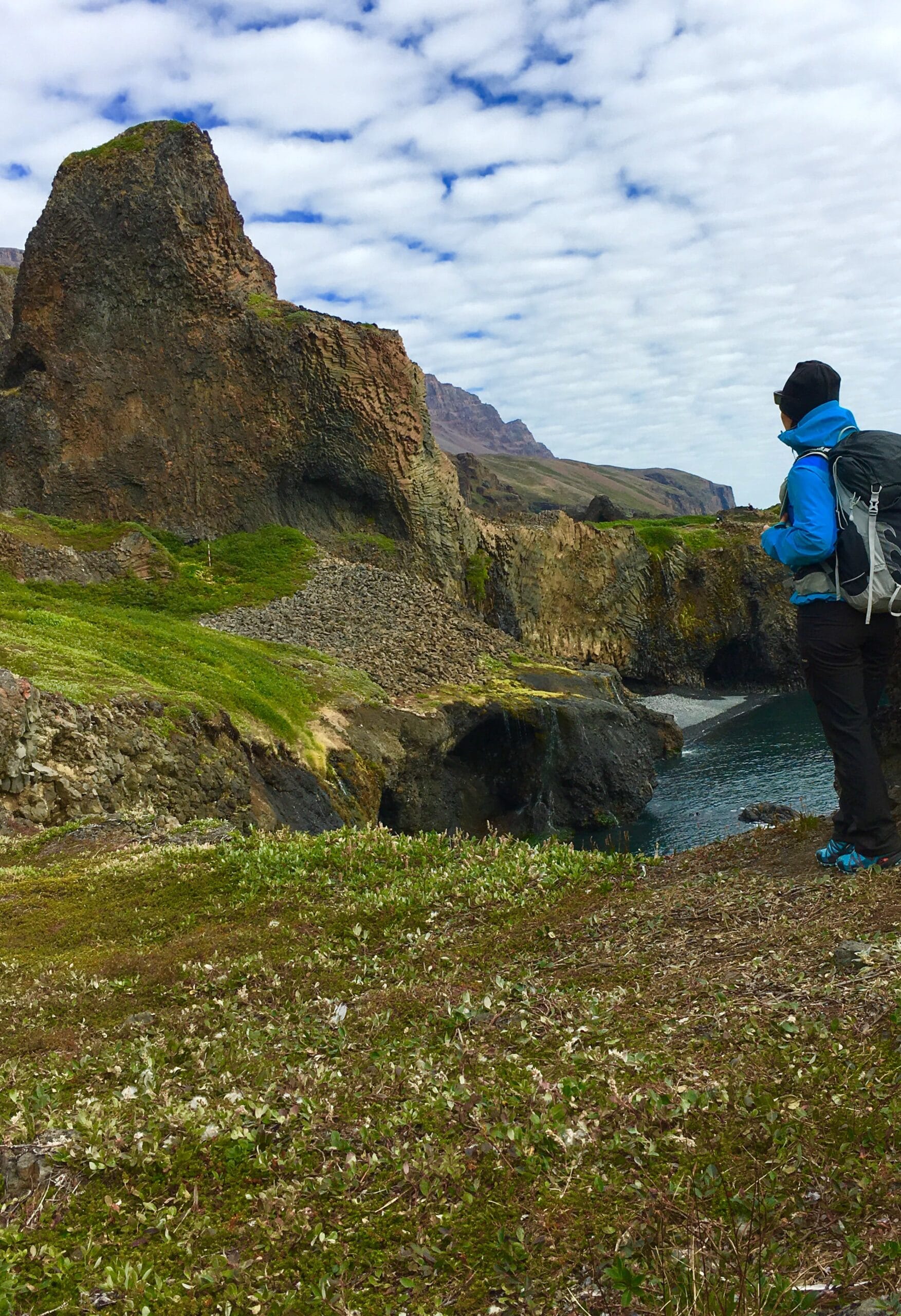 Disko island is a paradise island
Disko Island is one of the most beautiful places I have seen in my country, Greenland!
The island has much to offer and it´s even possible to go on a dog sled or snowmobile during summer, how cool is that?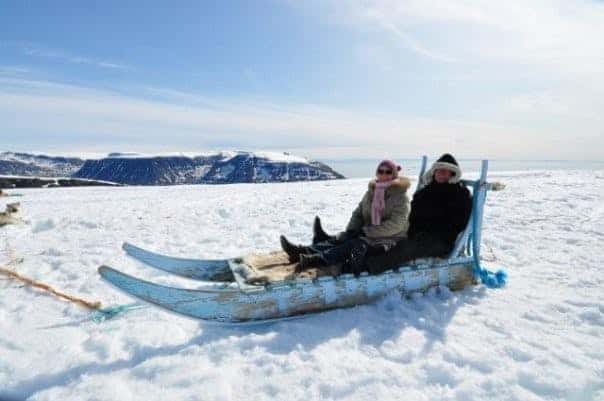 The mountains in Qeqertarsuaq are very beautiful and unique because they are vulcanic created.
The ice cap on top of the Lyngmark mountain, which is 1200 meters high, gives the opportunity to go on a dog sled even during summer.
It can be a bit wet during warm sunny summer days, but there is snow all year round. 
It's possible to hire a helicopter to fly to the top, but you can also hike 2-3 hours through a marked trail to get there.
Many visitors decide to hike there just for the view, which by the way is amazing! The view is over the town and the Disko bay with its many icebergs and whales on the horizon.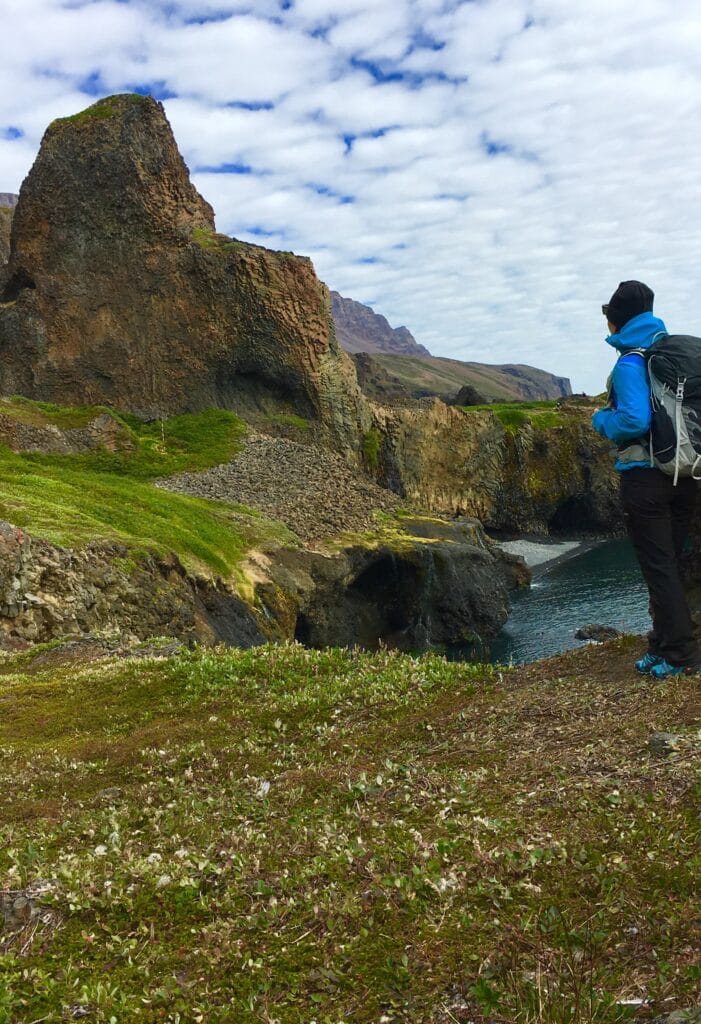 There are also beautiful hike possibilities. The picture above is at Kuannit, which is only a 2-hour hike to this green paradise area! The hike is marked with blue paints all the way, so it's very easy and anyone can go by themselves. The marking starts at the football field. 
The beach is black and very beautiful. From mid-May till mid-July the sun doesn't set. So from August, the sunsets become very colorful.
I was in Qeqertarsuaq in September and October last year, and I loved to go for evening hikes to feel the breeze and enjoy the colors of the sky.
Other interesting travel blogs