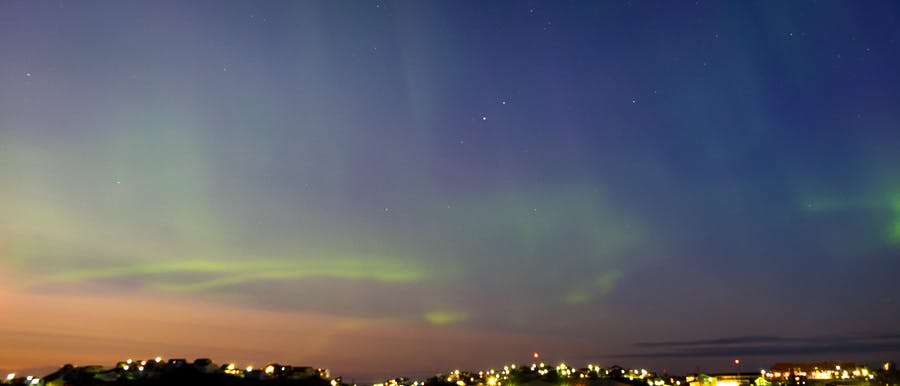 My first Northern Lights
As an ex-professional astronomer, I have always desperately wanted to see the Aurora Borealis – the Northern Lights.
Of course, Greenland is the perfect place to see them and there are many tours available during the darker months that capitalize on the country's front-row seat to what must be one of the most remarkable light shows on Earth.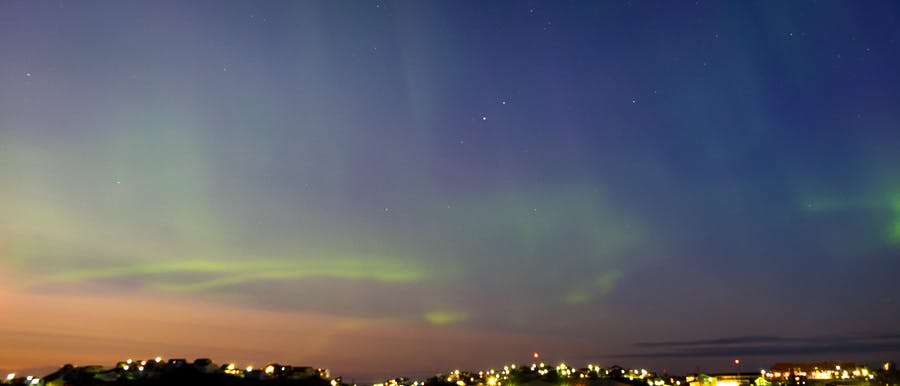 My trips to Greenland, however, have always coincided with the brighter months where hiking and sailing under the midnight sun dominate, and the soft green glow of charged particles spiraling down the Earth's magnetic field lines to interact with the atmosphere is overpowered.
Given that I would be in Sisimiut until the end of August this year, I knew that there was a very slight chance that I would get to see them…
… and I got very lucky 🙂
OK – so the conditions weren't perfect:
I was in town (the timelapse is actually taken from the 4th floor of the amazing Hotel Sisimiut
there was a full moon (that's the bright thing that appears at bottom left towards the end)
the sun was rapidly coming up in the opposite direction (hence why the sky looks blue)
But I saw them!
The above timelapse is, unfortunately, very short because I only had about 40 minutes before the sky became too bright to continue.
However, as with the time-lapses I took of icebergs moving along the Sermilik Fjord in East Greenland earlier this year, my goal for 2019 is to capture a much better moving record of the remarkable nature of Greenland.
Read more travel blogs from Lisa Germany
Other interesting travel blogs