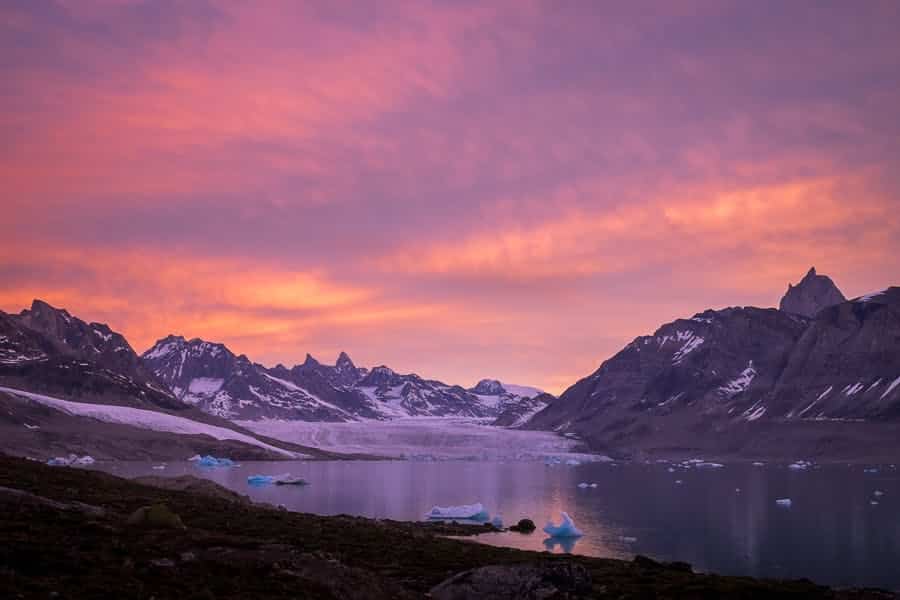 Northern Lights in Greenland – the Midnight Sun
The dancing Aurora Borealis (Northern Lights) is a big draw-card for visitors to Greenland during the darker, colder months of the year.  However, summer also brings its own special lighting show.
When you are tucked up in your warm sleeping bag, the last thing you feel like doing is attending to a call of nature at 2 am!  For a start, there is the need to squirm your way out of your comfortable cocoon and then wriggle back in again afterward.  And in places like Greenland, there is the additional requirement of finding some protective footwear and outer clothing, as the temperature is usually much brisker outside than in!
However, despite these inconveniences, there is a bonus when you head outside in the middle of the night during summer in Greenland.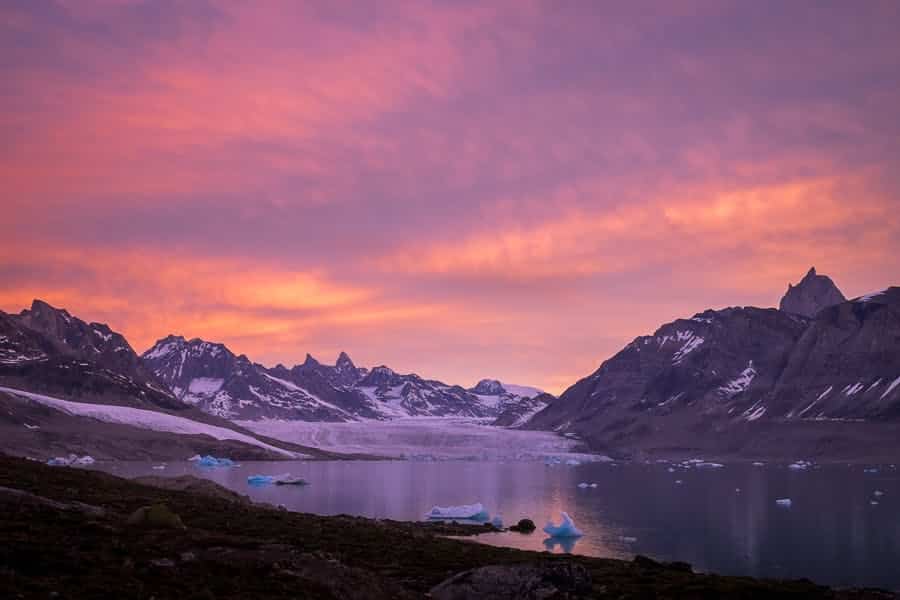 2 am twilight over the Karale Glacier in East Greenland
The Midnight Sun
Depending on which month you are visiting and exactly where you are, the midnight sun may or may not be visible from your location.  This phenomenon is only seen north of the Arctic Circle (or south of the Antarctic Circle) during summer and is where the sun does not dip below the horizon at all during a 24 hour period.  In northern Greenland, it is typically visible May-August, while closer to the Arctic Circle (Ilulissat, Sisimiut, Kangerlussuaq) the midnight sun is only visible from June to the first part of July.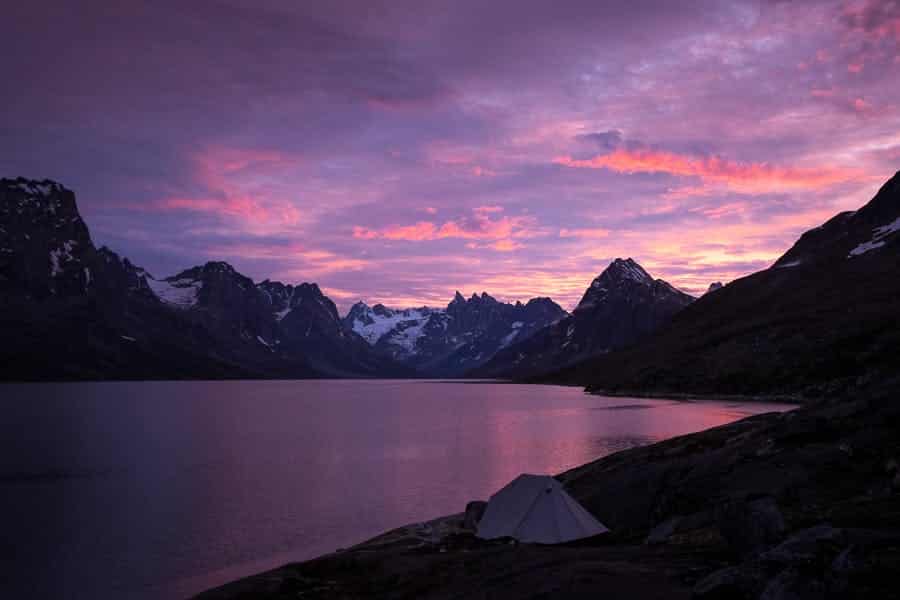 2 am twilight over our campsite in the Tasiilaq Fjord in East Greenland
I haven't yet made it above the Arctic Circle, so haven't technically seen the midnight sun – but I did get to experience several beautiful and seemingly never-ending twilights while I was exploring Greenland last year.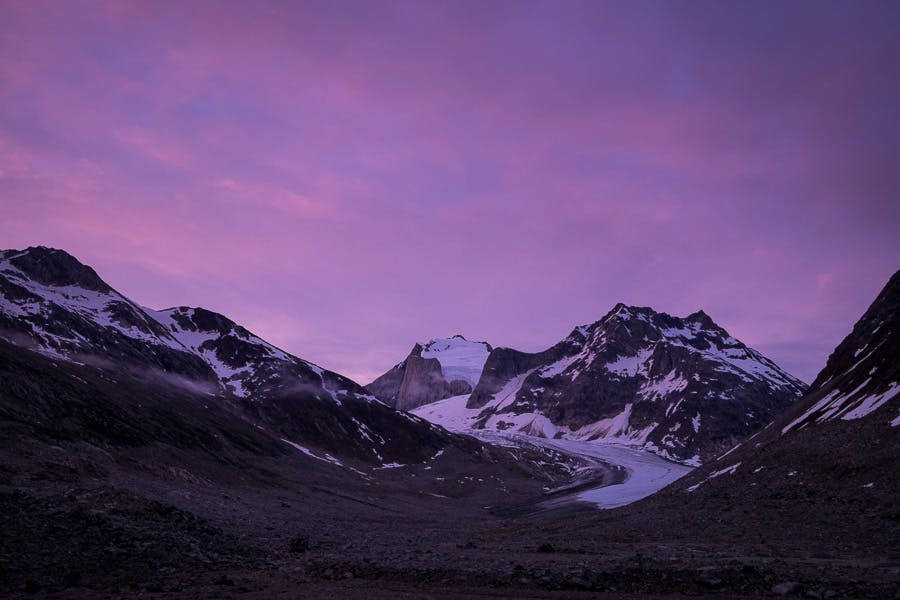 2 am twilight over an unnamed glacier in East Greenland
Greenland's perpetual summer twilight
The above three images were taken while camping in East Greenland on the 12-day Unplugged Wilderness Trek with Greenland Adventures by Icelandic Mountain Guides, but I also enjoyed other eternal twilights from the Kulusuk Hostel (which, in my opinion, has one of the best views ever from its living room window, complete with Greenlandic sled dogs!)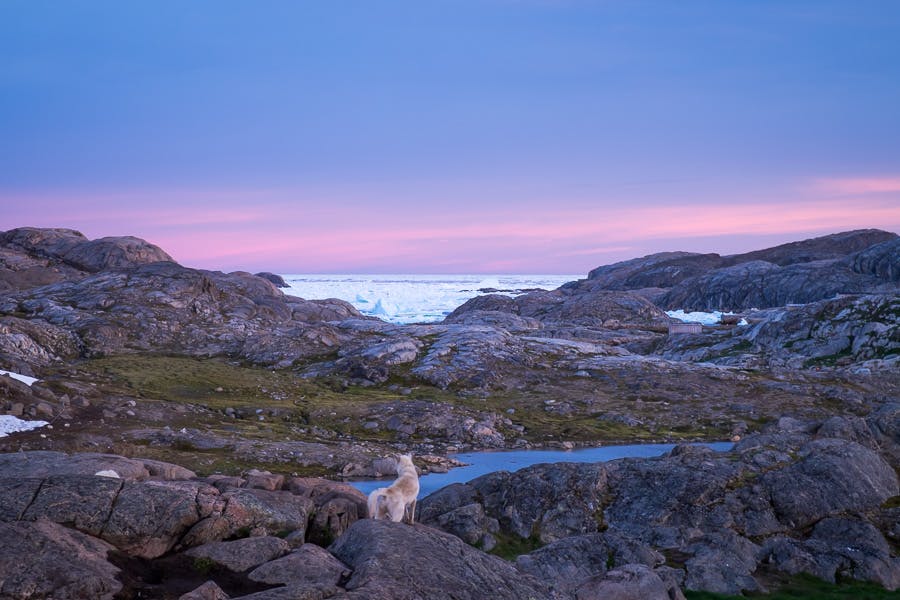 A Greenlandic sled dog outside the Kulusuk Hostel watches the twilight with me at 11 pm. 
and on a midnight stroll around Nuuk, the capital.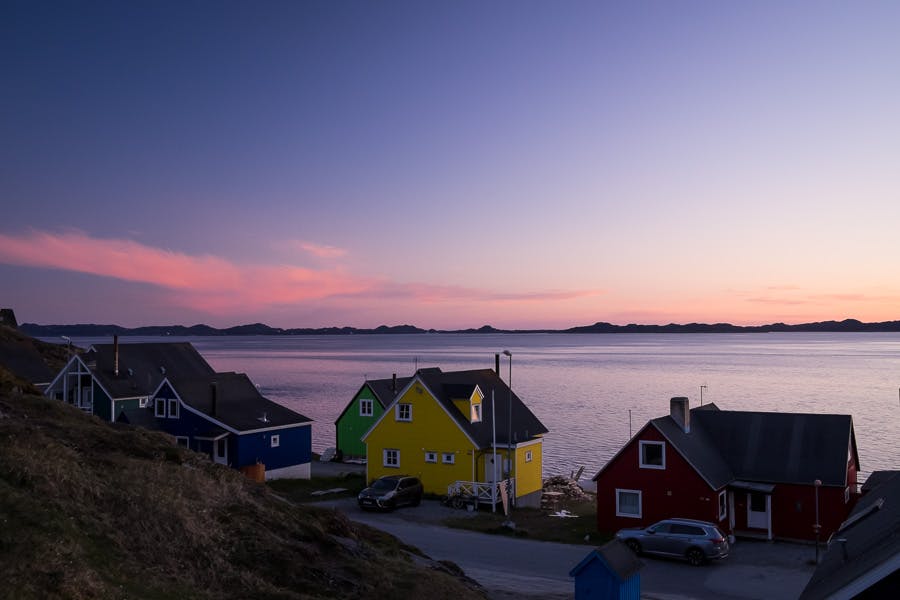 Colorful houses lining Nuup Kangerlua (Nuuk fjord) at midnight
Set your alarm
The midnight sun (or midnight twilight) is far beyond the experience of most of us.  So, no matter where you are in Greenland during summer, set your alarm (assuming you aren't still up exploring anyway), rug up, and head out in peace and tranquility for natural beauty at its best.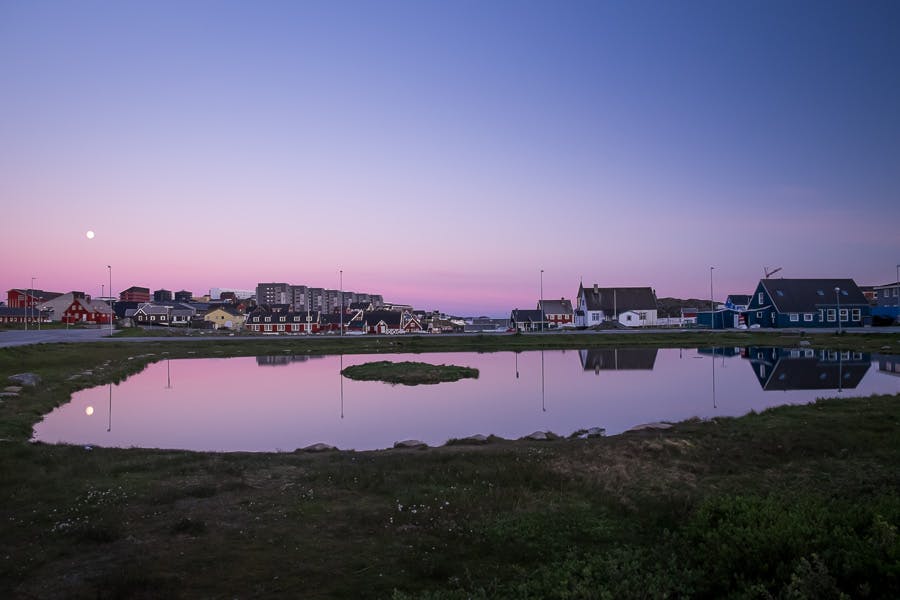 A midnight stroll near the old part of Nuuk
Oh, and if you don't sleep well when it is bright, I highly recommend bringing a sleeping mask with you when you visit Greenland during summer 🙂
Read more travel blogs from Lisa Germany
Other interesting travel blogs