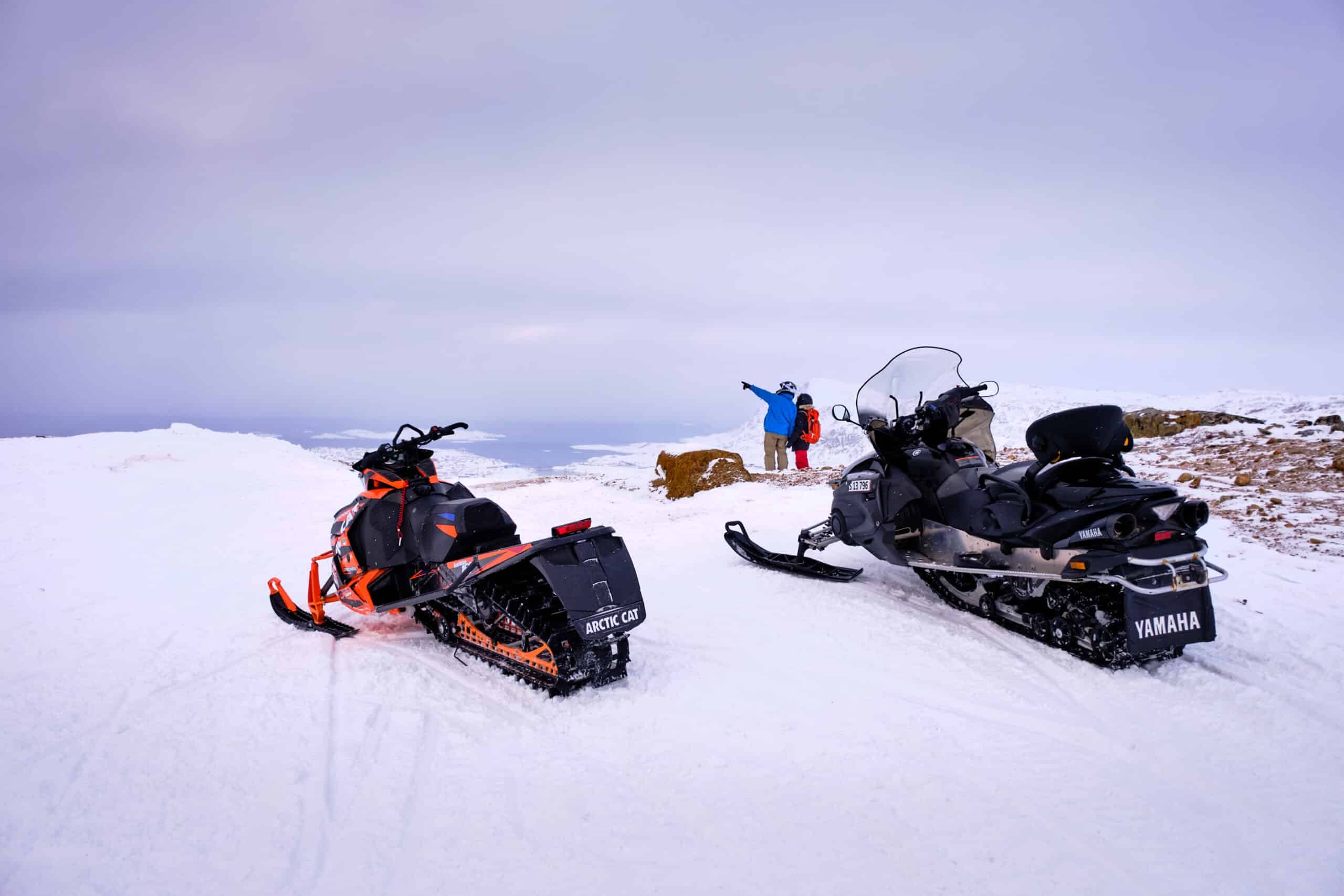 Winter transportation in Sisimiut is snowmobiles and dogsleds. Almost everyone who lives there owns one, the other, or both – so it was the perfect place to try out snowmobiling for myself for the first time.
I had never been snowmobiling.
Given my love of speed, I'd always been curious to try it, but there aren't too many opportunities in Nuuk to do so unless you own your own snowmobile. So while I was studying Greenlandic at KTI's Oqaatsinik Pikkorissaavik (language school) in Sisimiut in February, I took the opportunity to head out with Magnus on a tour with the Hotel Sisimiut Seamen's Home.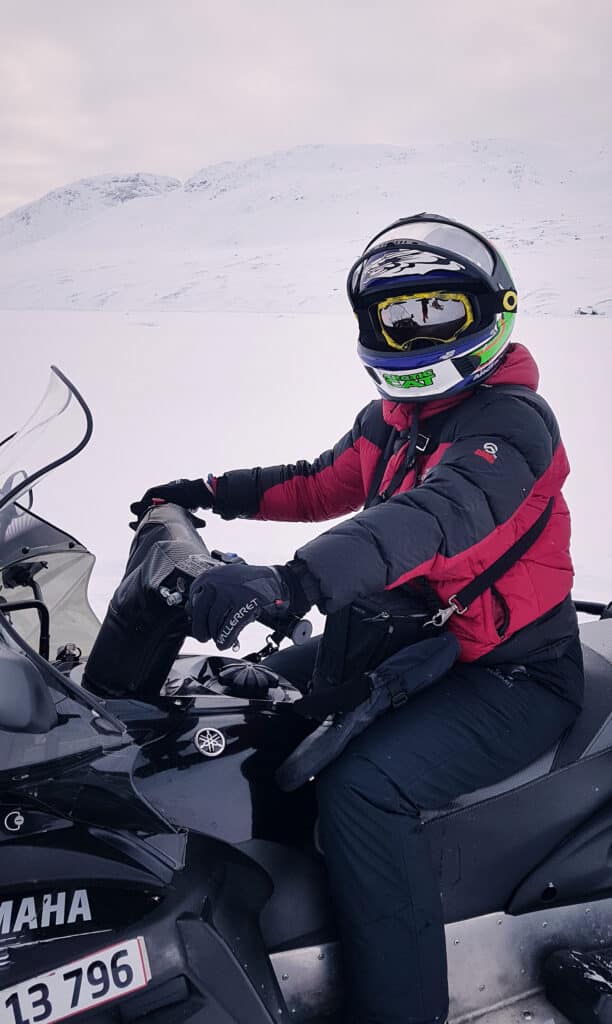 It was about -20 degrees Celsius outside. So, rugged up in my warmest gear and with my battery-heated socks on full-power, I donned a helmet and climbed up behind Magnus to ride pillion.
I was very happy for the gentle introduction to snowmobiling – letting someone else navigate the machine through the streets of Greenland's second-largest town and having time to adjust to the very flat light that hid every dip, bump, and incline along our route. Not the easiest of conditions to get started in!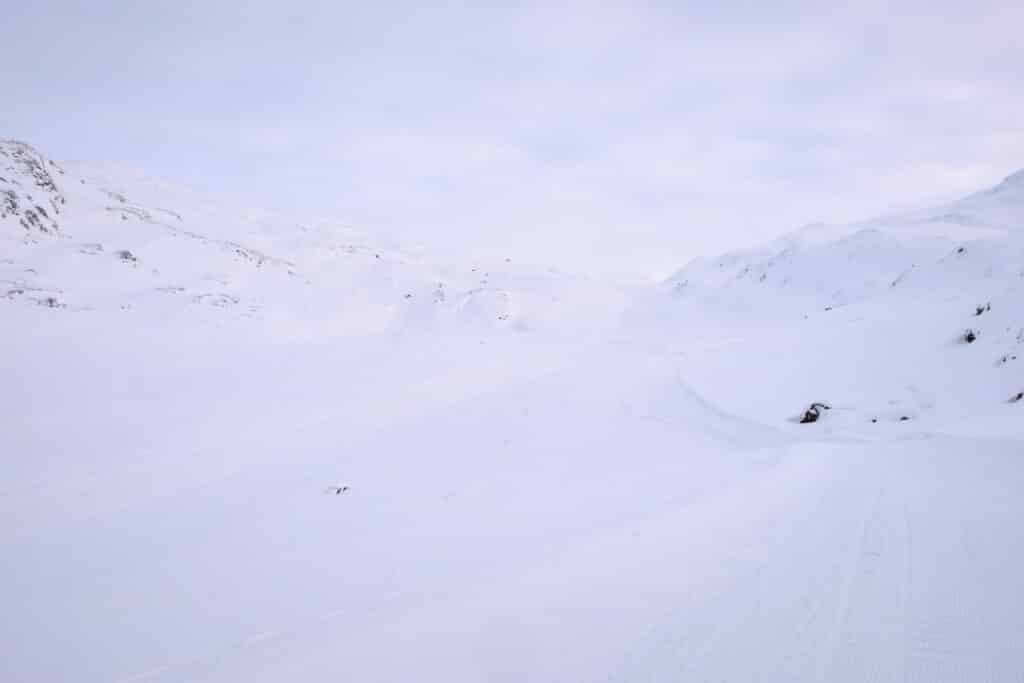 Snowmobiling to the viewpoint over Sisimiut
Our initial destination was the viewpoint at the top of the ski field overlooking Sisimiut. It is a steep climb to get there (as one would expect from a ski resort) and the snowmobiles were absolutely roaring as we made our way to the top. What a view though!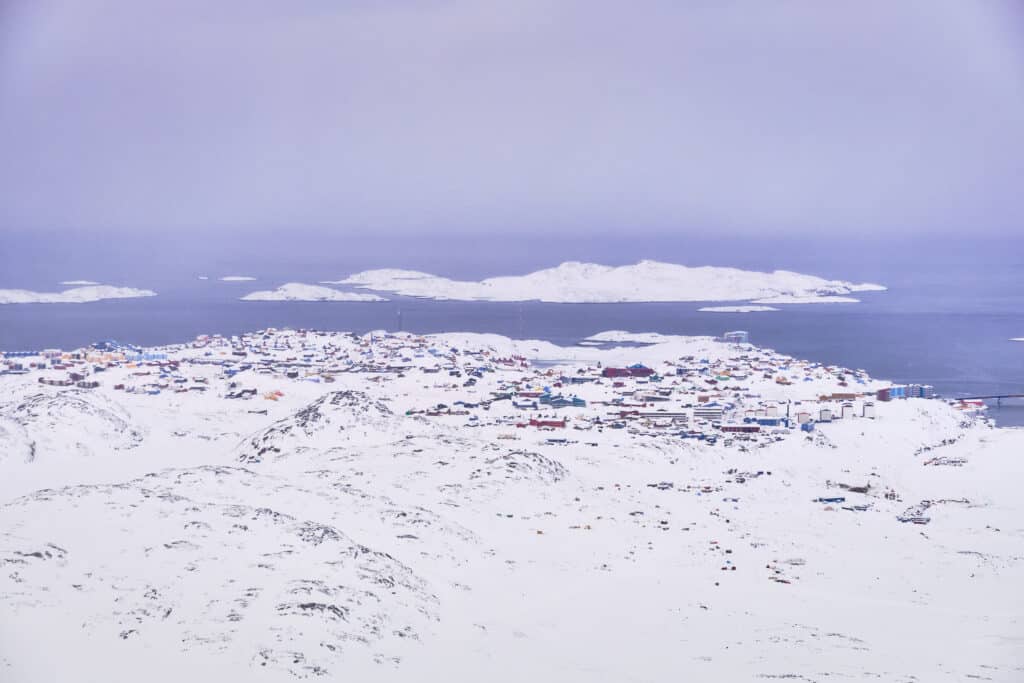 From there, Magnus descended once more to the valley and suggested that I now have a go at driving the snowmobile for myself. I was all for it!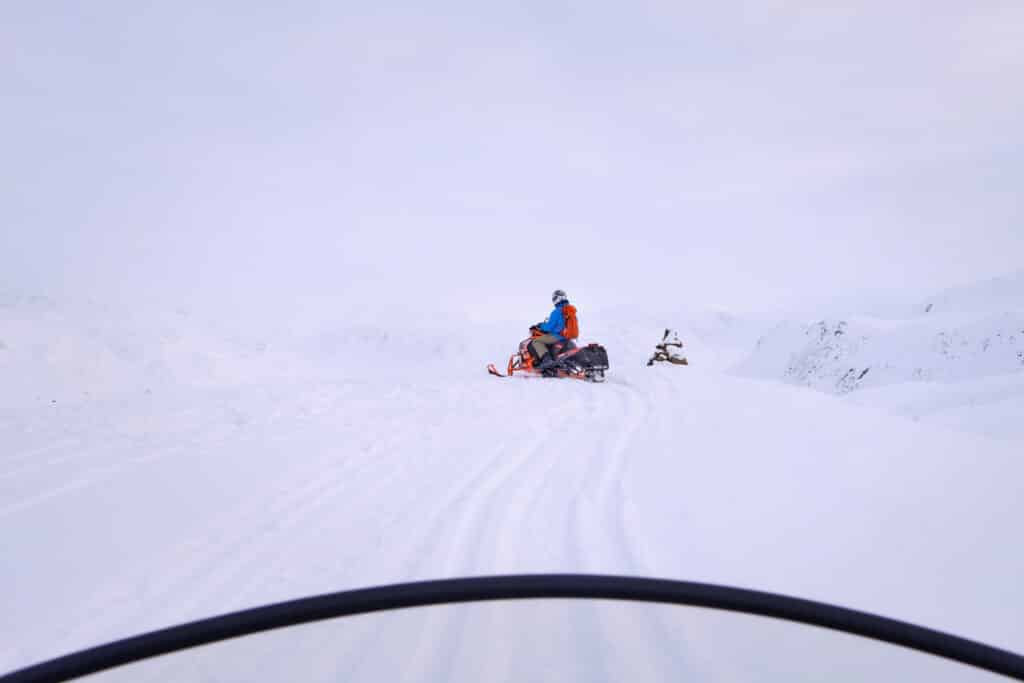 Taking control of the snowmobile
Both as a passenger and as a driver, I found that being on a snowmobile is quite similar to being on a motorcycle. You control the machine with throttles and levers and shift your weight when you want to change direction. Since I had some experience with riding a motorcycle, it didn't take long for me to get the hang of it as we barrelled along the well-defined snowmobile/dogsled route that basically followed the Arctic Circle Trail that I had hiked just over a year before.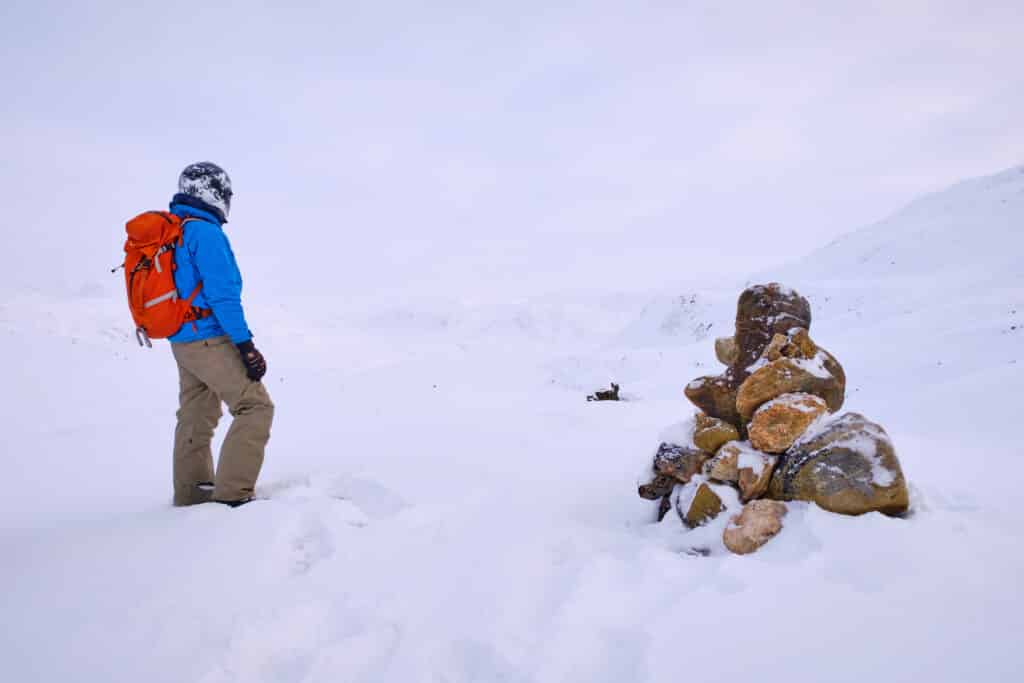 Everything was familiar from that previous exploration of this area, but absolutely and totally different at the same time. And it was beyond beautiful!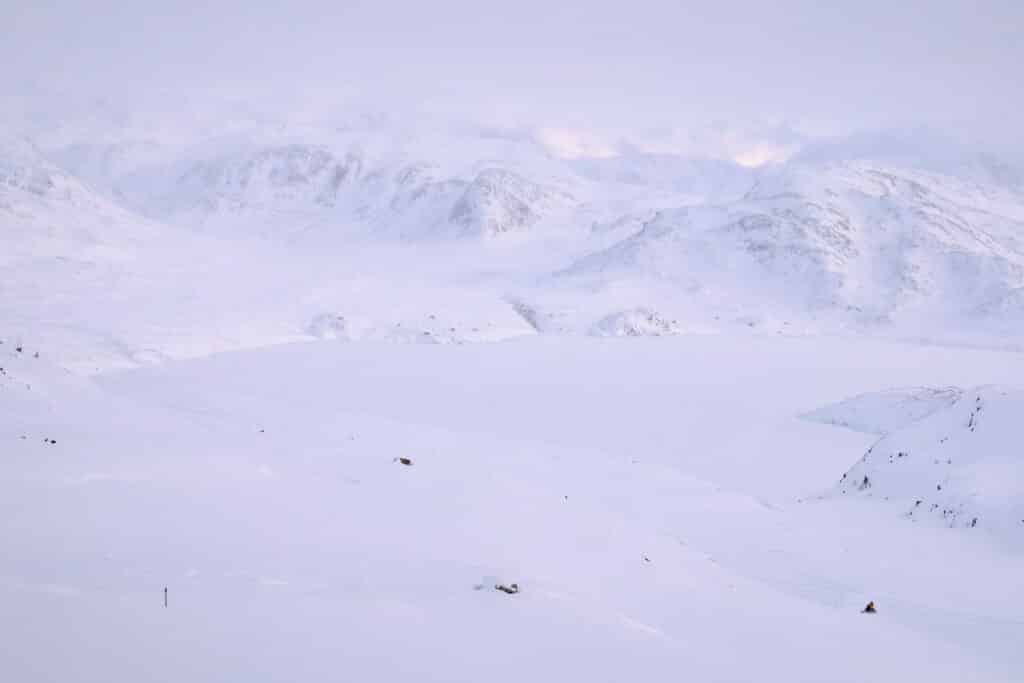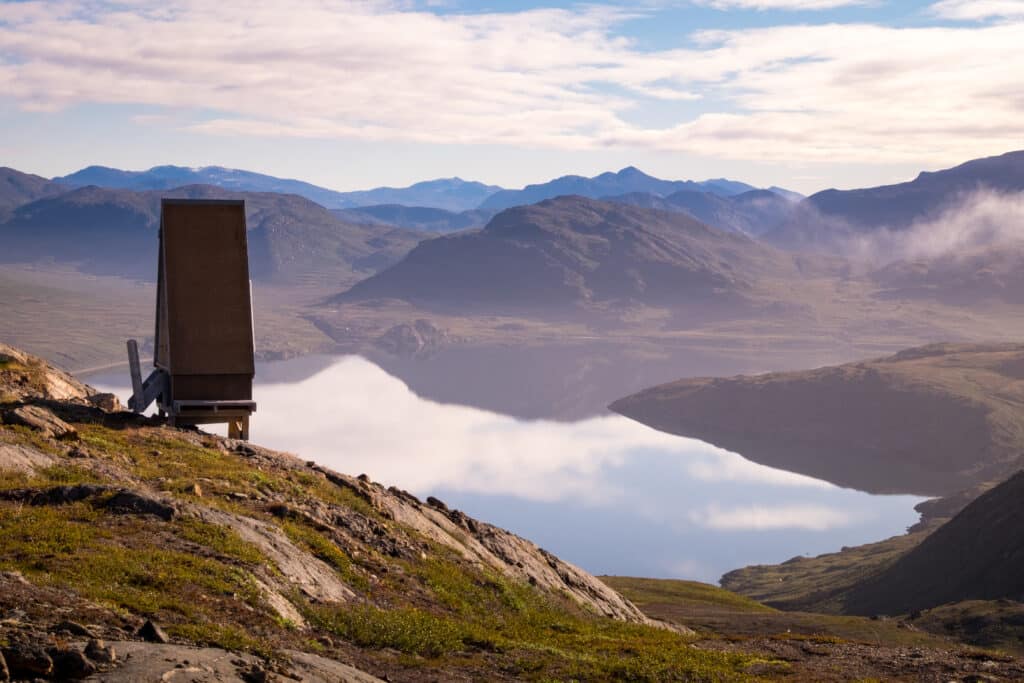 Snowmobiling on Kangerlusarsuk Tulleq
We powered off the pass that forms the last obstacle on the Arctic Circle Trail if you hike it from Kangerlussuaq to Sisimiut, and down towards the frozen Kangerlusarsuk Tulleq fjord. There were a few challenging parts for a snowmobiling newbie, and I must admit that the snow bridge at the edge of the fjord made me a bit nervous, though didn't seem to give Magnus pause.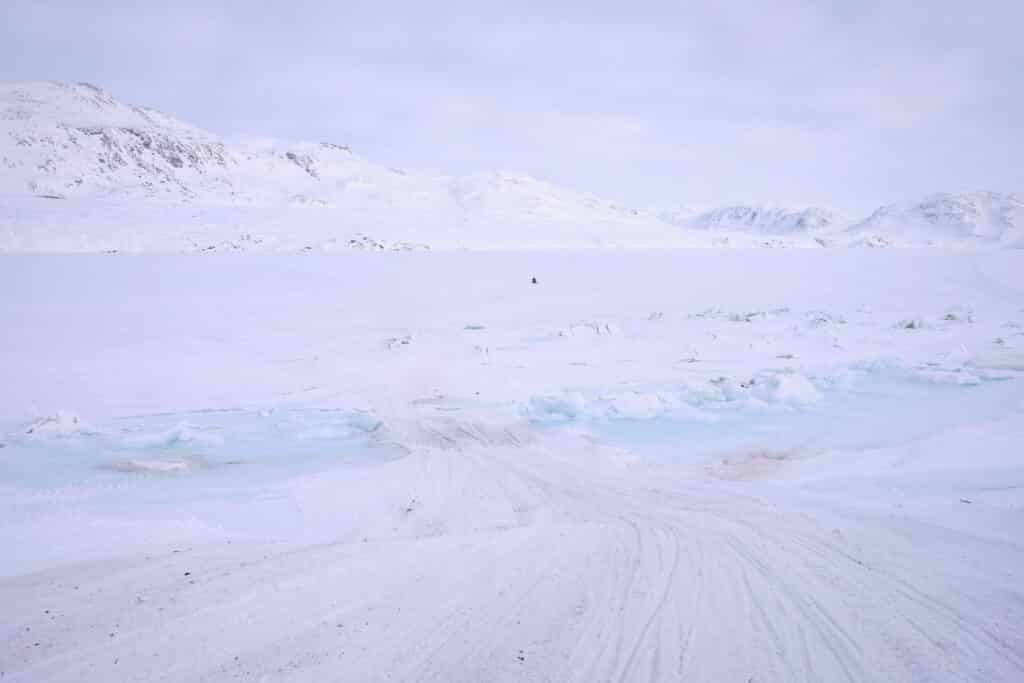 Once on the frozen fjord – I just opened up the throttle and let it fly! Sooooooo much fun!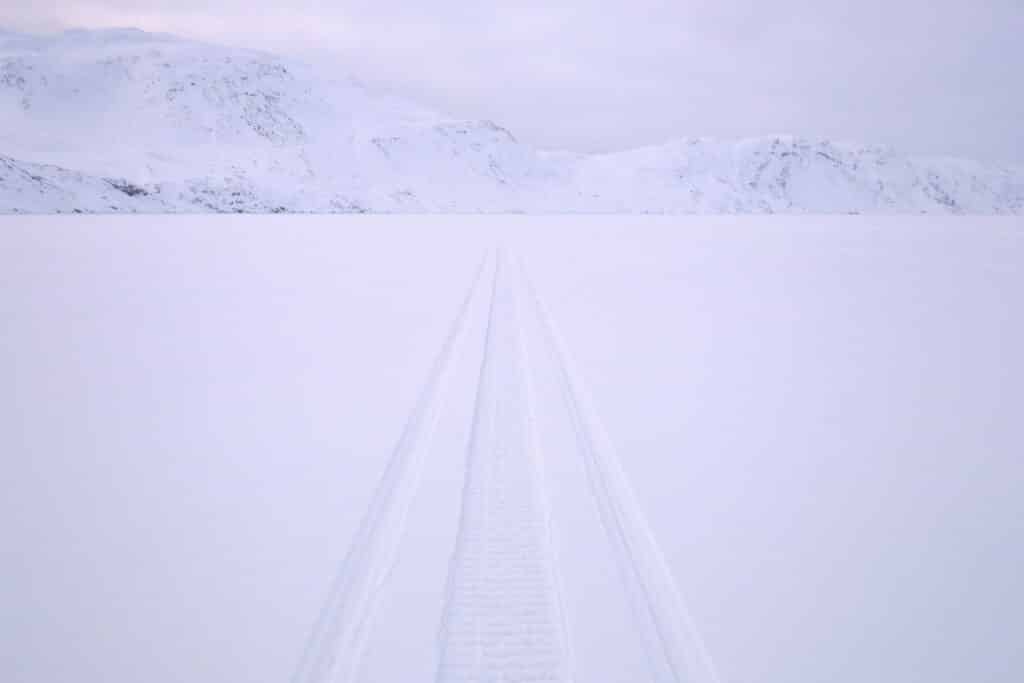 We stopped about half way across and broke out the hot chocolate and sandwiches for a relatively short, but welcome picnic in the middle of the ice.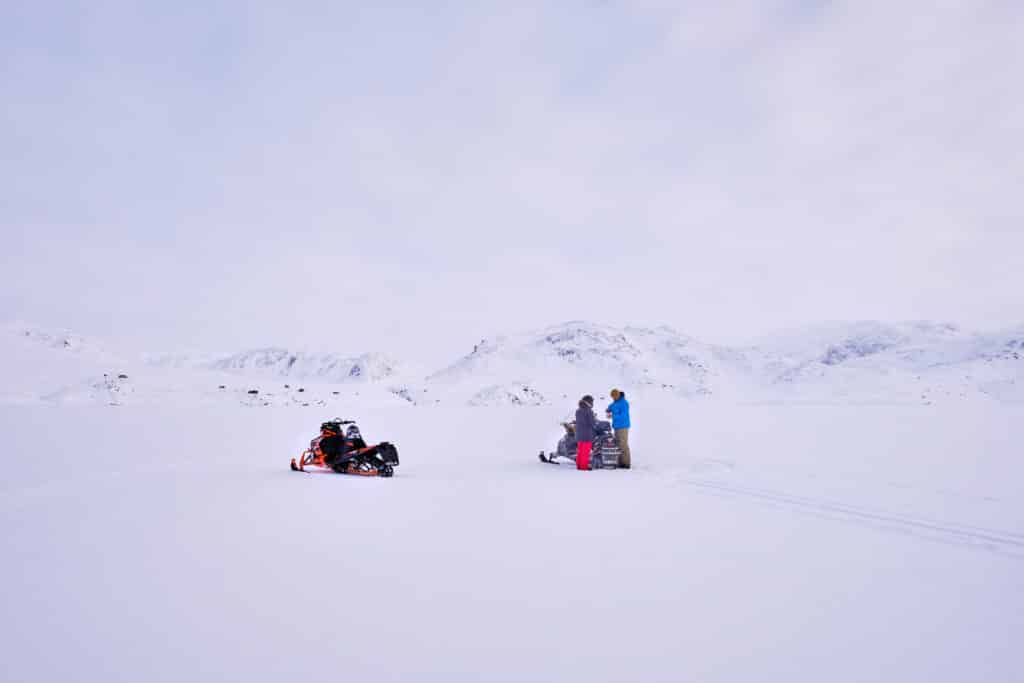 I could see the Kangerlusarsuk Tulleq Nord hut (one of our favourites) that my hiking buddy and I had stayed in when we hiked the Arctic Circle Trail, and it was a surreal experience standing in the middle of what I knew to be a massive waterway.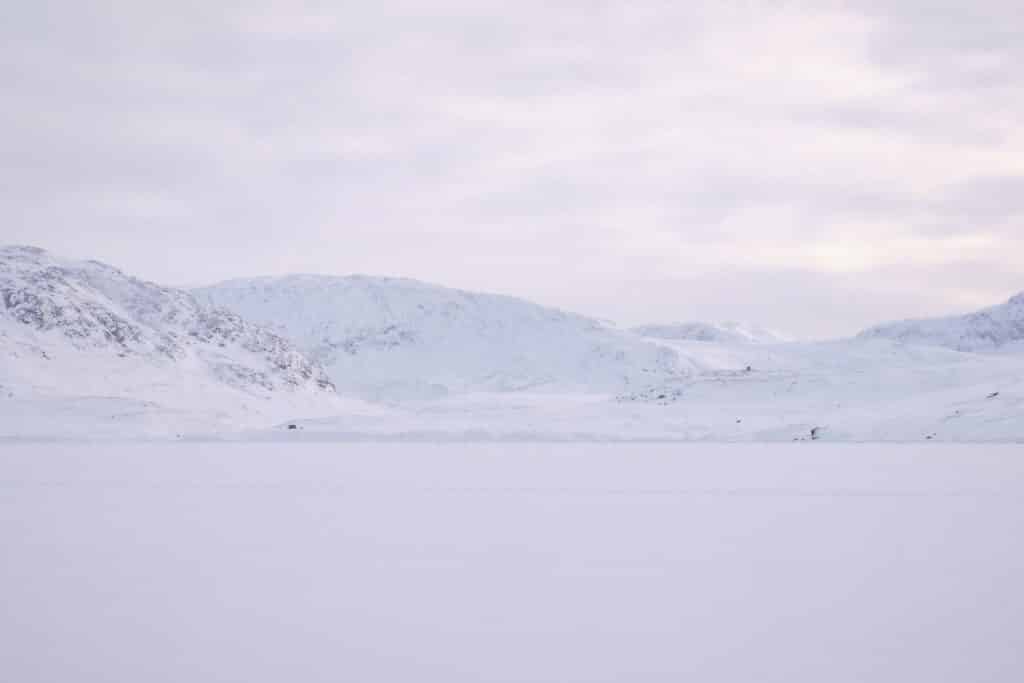 Return to Sisimiut
The only problem with -20 degrees Celsius is that you cool down very fast when you stop moving – even with plenty of protective clothing. So once we'd finished our picnic lunch, we turned around and made our way back to Sisimiut via the same route.
Magnus was having far too much fun hooning around the snowy landscape, and I was envious that I didn't yet have the skill or confidence to do the same.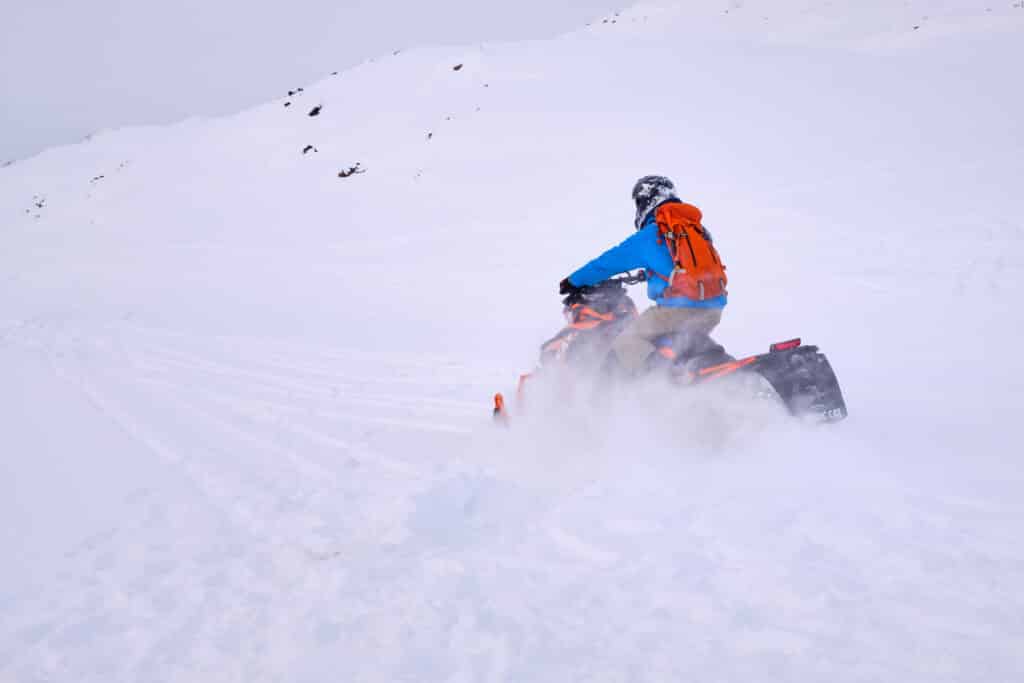 Next time!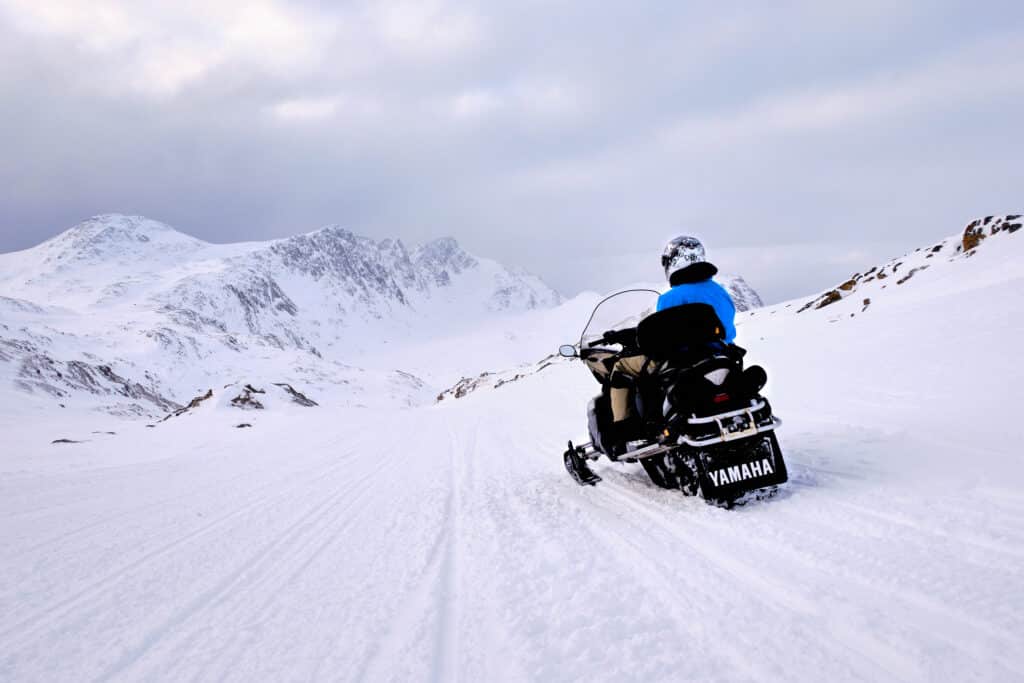 Plan your trip to Sisimiut
Snowmobiling is just one of several winter activities you can enjoy in the renowned and extensive back-country of Sisimiut. Greenland's second-largest town is a paradise for outdoor lovers no matter the season.
---
---
Read more travel blogs from Lisa Germany
Other interesting travel blogs