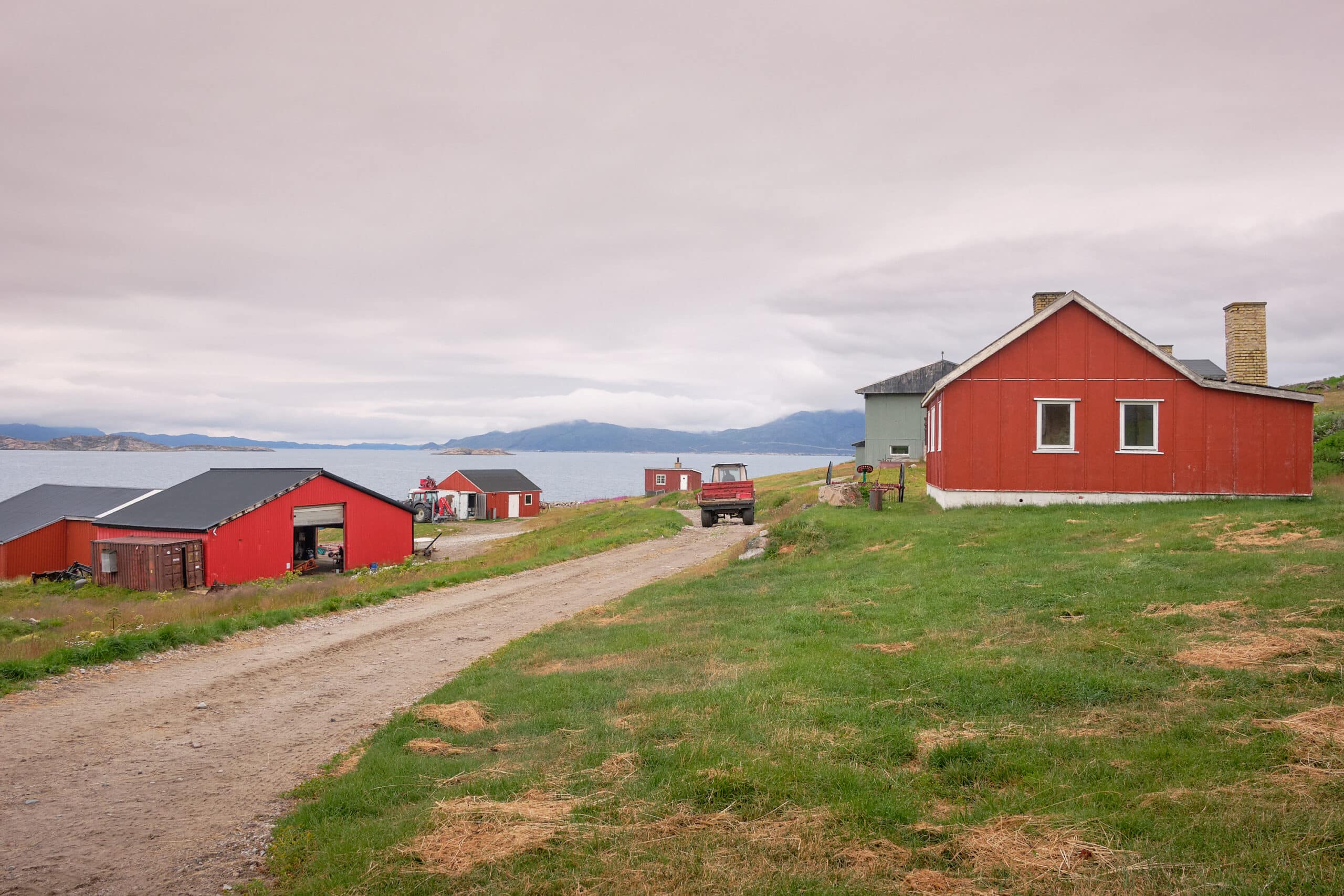 Upernaviarsuk Research Station – South Greenland
Upernaviarsuk Research Station is a short excursion from Qaqortoq, and one that provides an insight into the challenges of growing fresh produce in Greenland.
If you've spent any time in Greenland, you will have noticed how expensive fresh fruit and vegetables are in the supermarket. There is a very simple reason for this… It is extraordinarily difficult to grow anything in Greenland and therefore most produce needs to be shipped in from Denmark or Iceland. The exceptions are potatoes. These actually do quite well in the green fields of South Greenland (no, it's not all ice and snow) and are sold all over the world, including to Michelin star restaurants.
Visiting Upernaviarsuk
My first trip to Hvalsey Church also included a visit to the Upernaviarsuk Research Station. Rugged up in our flotation suits, we headed across the fjord on our way back to Qaqortoq and marveled at the bright green fields as we approached our next stop. Their structured geometry seemed very out of place amidst nature's random landscape.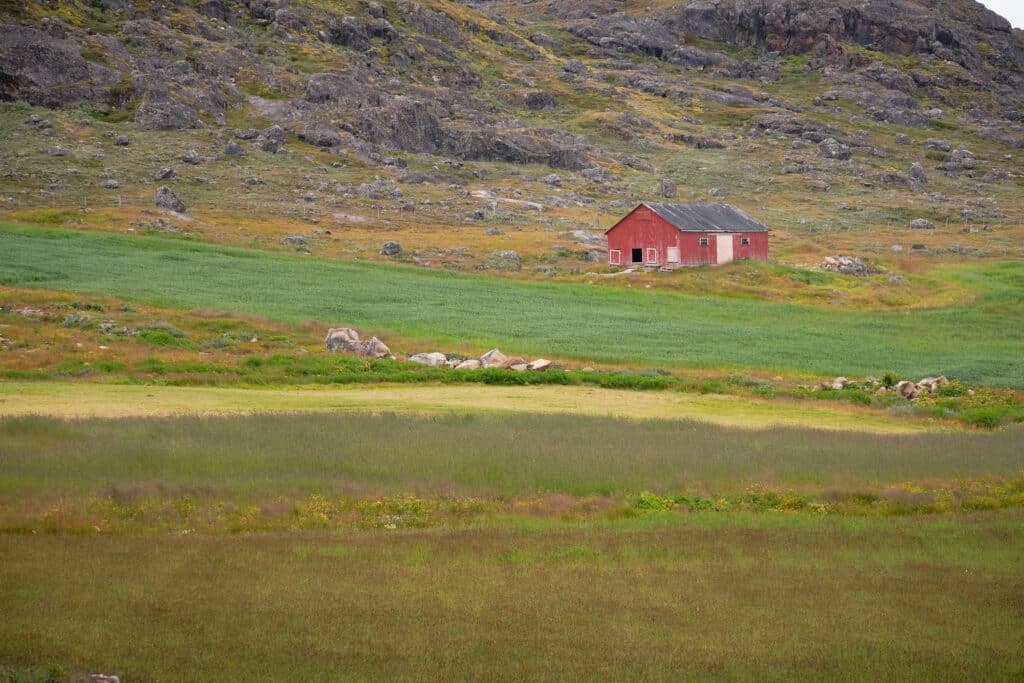 The reason Upernaviarsuk Research Station looks like a farm is because it is one. It is also a school and a real-world agricultural laboratory where experiments with new horticultural techniques are carried out to see whether the range of local produce can be expanded.
There were not too many people around during our visit, so Suuluaraq led us to various part of the farm, including outdoor hot beds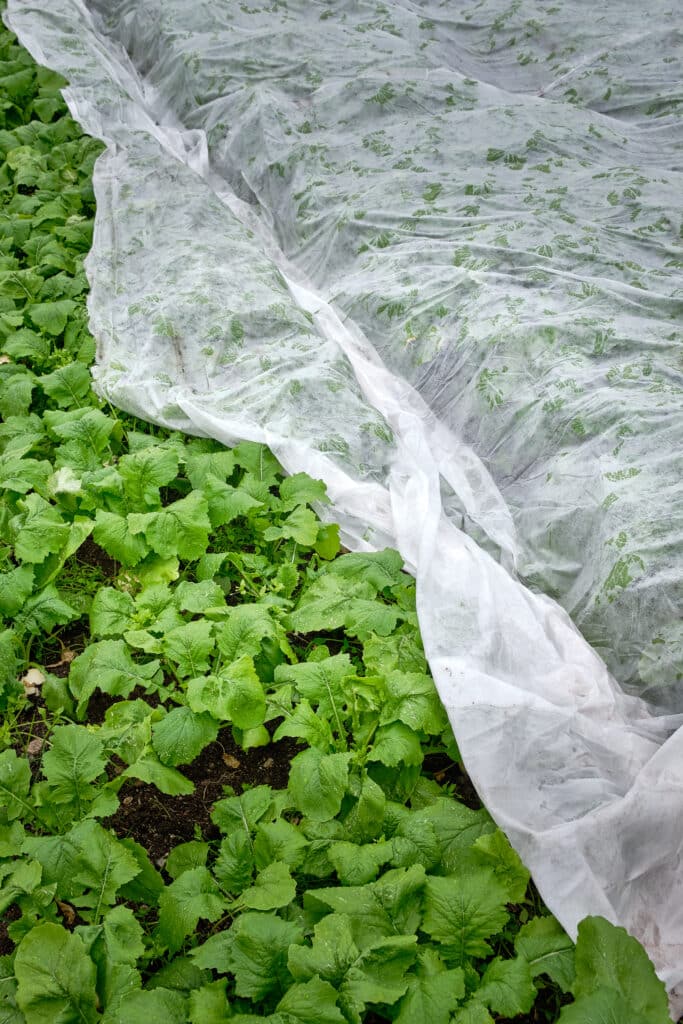 and large greenhouses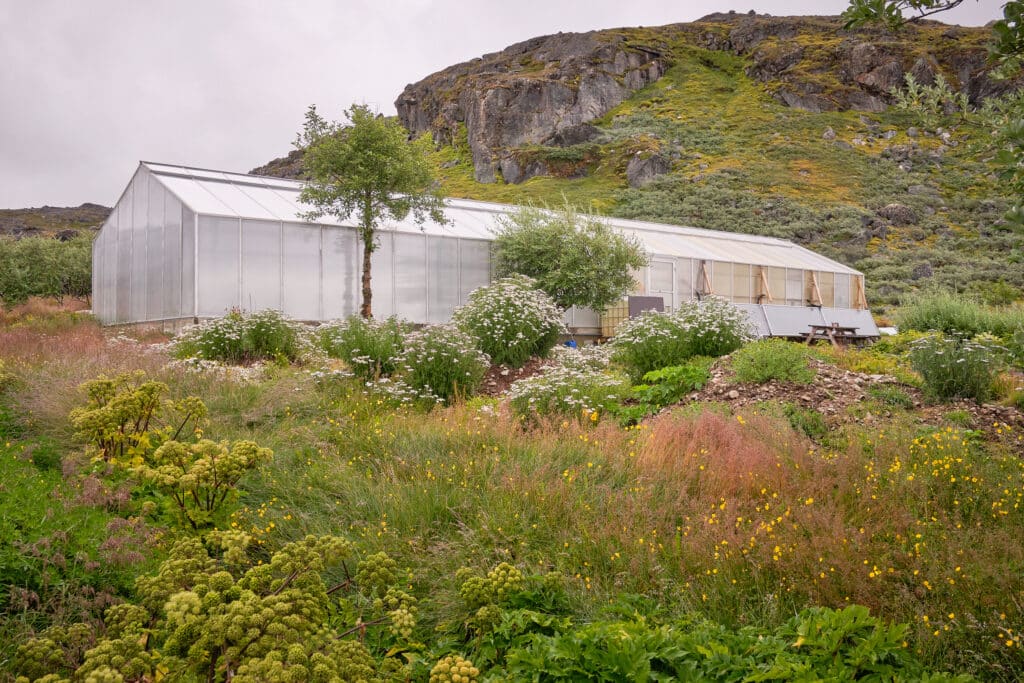 that contained everything from flowers
to vegetables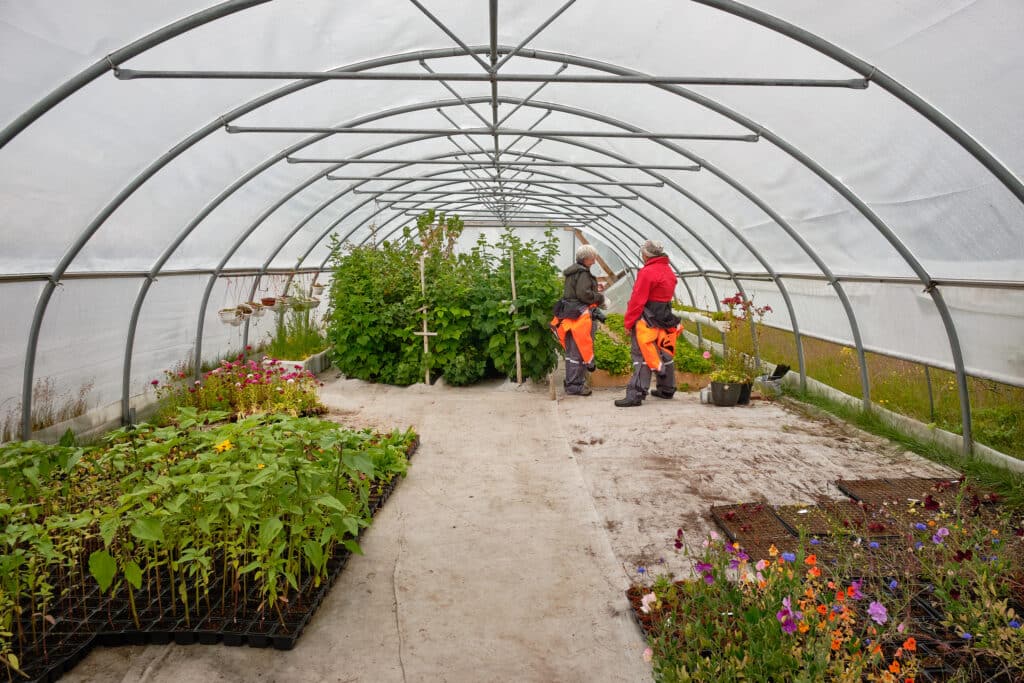 to some surprisingly good-looking strawberries!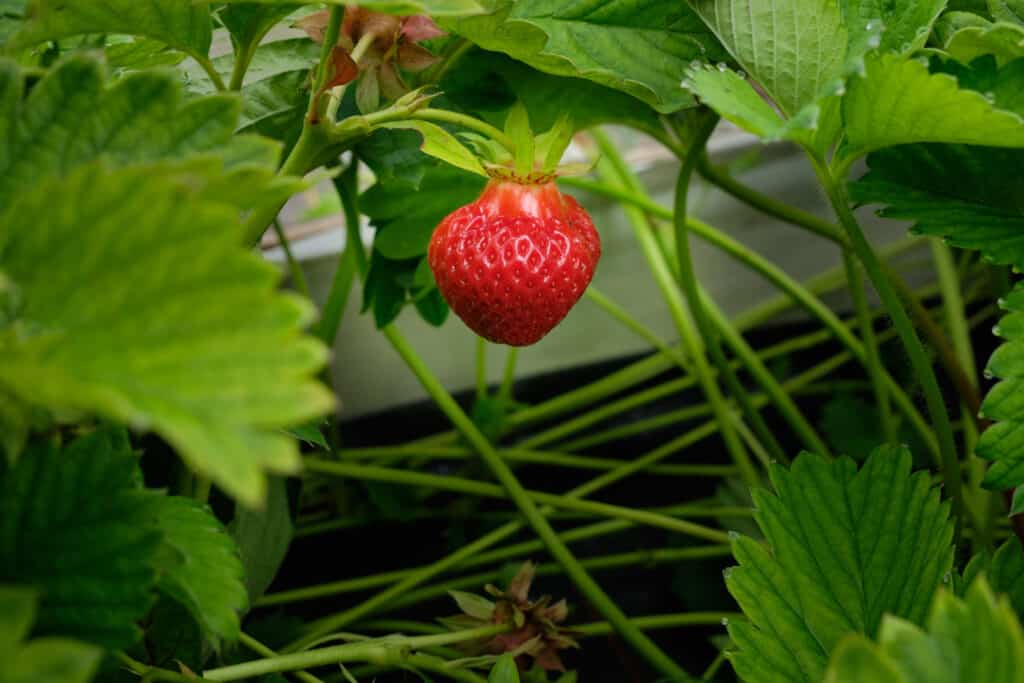 He explained that thanks to the changing climate, tomatoes, iceberg lettuce, cucumber, cabbage, cauliflower, several different root vegetables, rhubarb, and strawberries have all been successfully grown here. And all without the use of chemicals or pesticides! As one of the least polluted places on Earth – Greenland is essentially disease and pest free and able to produce high-quality organic produce … if you can get it to grow.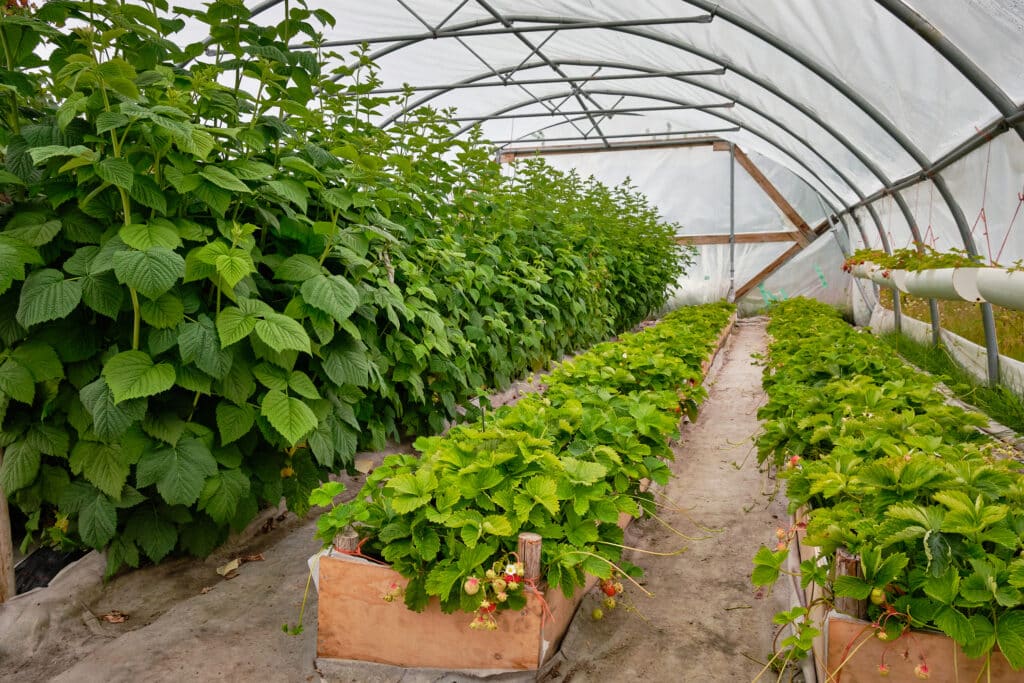 The farm was established in 1959 by the Greenlandic and Danish governments and is actually an important part of the Kujataa UNESCO World Heritage Listed area of South Greenland, representing the more modern era of sub-arctic agriculture.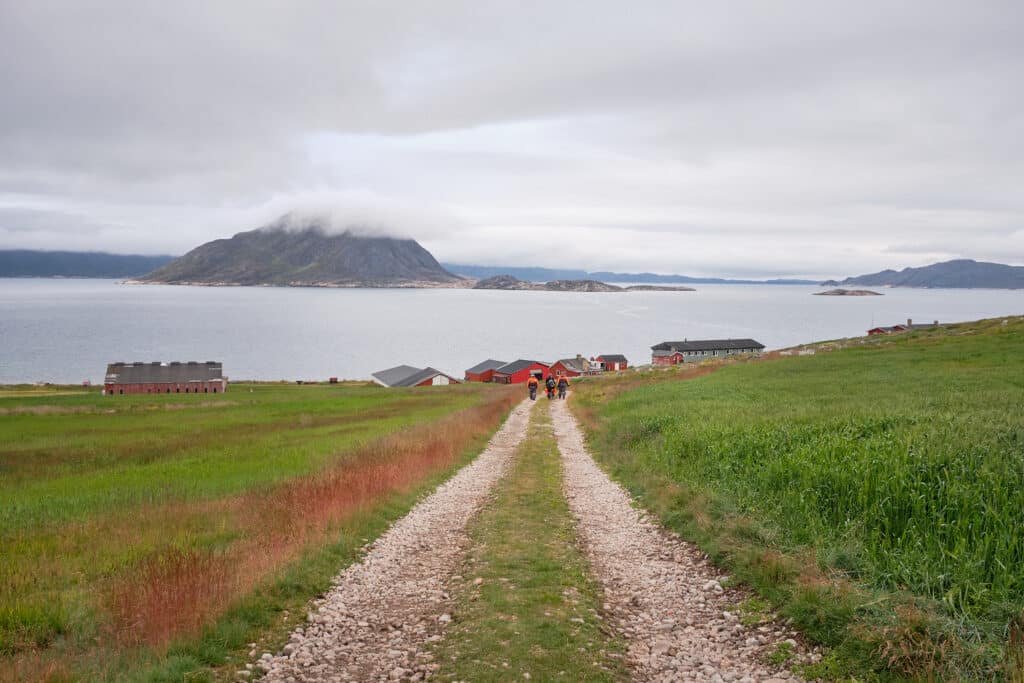 Explore Upernaviarsuk for yourself
Upernaviarsuk is an interesting excursion from Qaqortoq and a great way to learn about the challenges of agriculture in Greenland. You can combine your visit with a trip to Hvalsey Church as they are both in the same direction and make a good half-day outing.
If you are planning a trip to Upernaviarsuk, I also recommend reading the Ultimate Travel Guide to Qaqortoq, as South Greenland's largest town will likely be the starting point for your trip.
Many thanks to Suuluaraq from Greenland Sagalands for showing us around the station!
---
---
Read more travel blogs from Lisa Germany
Other interesting travel blogs