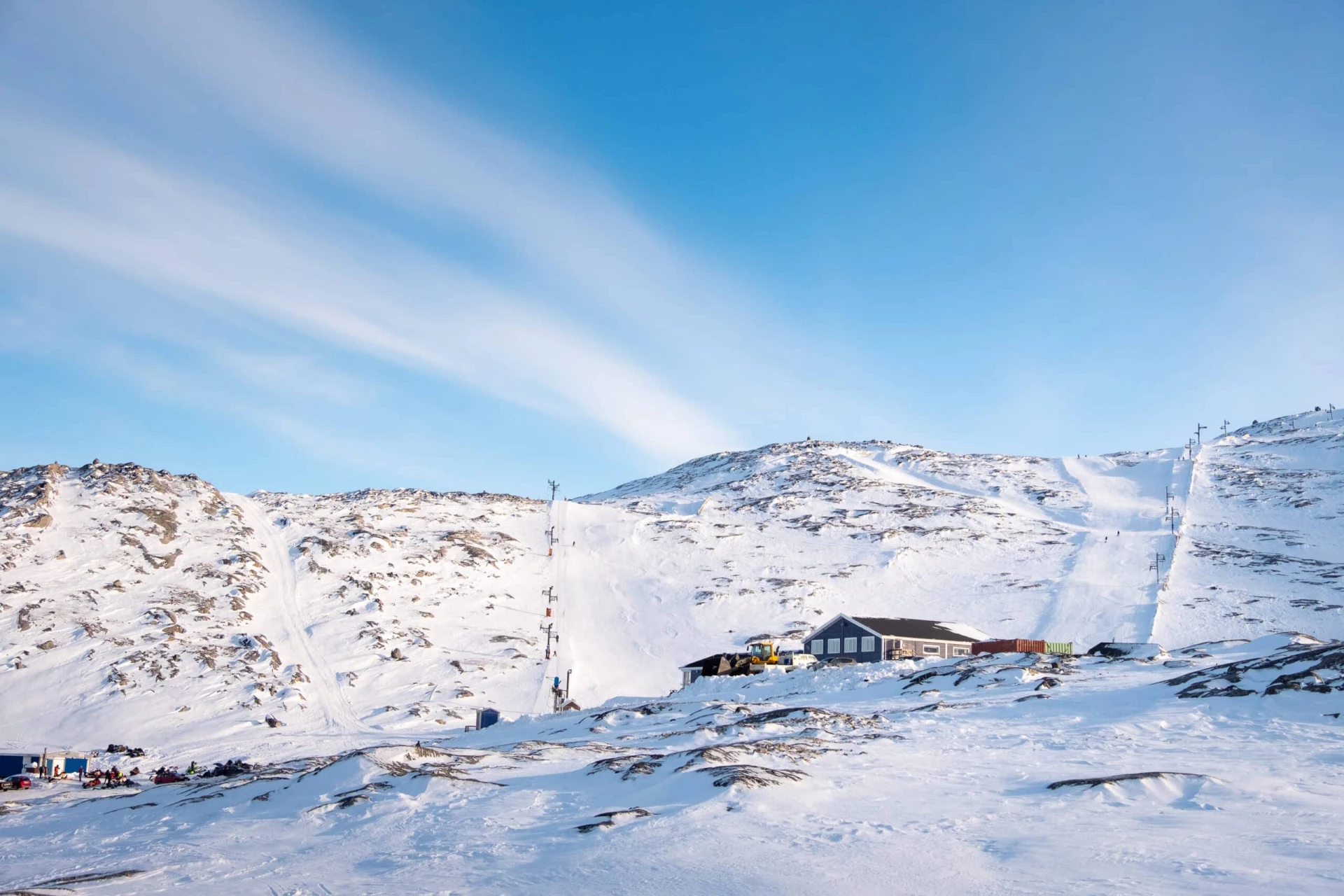 Quassussuaq | Lille Malene
Quassussuaq (440 m / 1,380 ft) is an easily accessible mountain peak on the outskirts of Nuuk. It is more commonly known by its Danish name: Lille Malene (Little Malene) and is the lesser of the two mountains that rise above the city.
A firm favourite with locals, it offers spectacular views for relatively little effort and can be enjoyed all year round.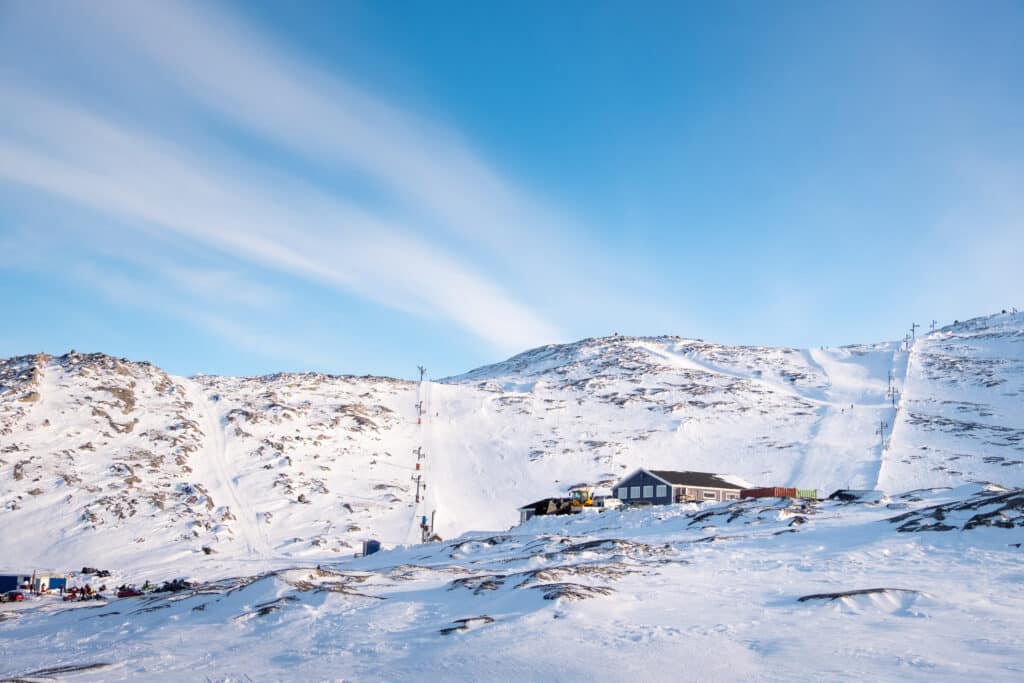 Quassussuaq in Winter
During the Winter, it is home to Nuuk's ski resort – Sisorarfiit – which comprises 2 decent runs for experienced skiers and 3 pom-style ski-lifts. It is also very popular for cross-country skiing, snowshoeing and snowmobiling, and you will almost always find locals either making the loop around it or heading beyond it into the back-country on the weekends.
Quassussuaq in Summer
During Summer, the loop around it makes for a relatively easy but beautiful 4-6 hour hike. If you have less time – the hike to the top takes about 3 hours (return) and offers fantastic views of Nuuk, the iconic Sermitsiaq Mountain, and the Nuuk Fjord
How to explore Quassussuaq/Lille Malene
Hiking and snowshoeing tours depart from central Nuuk and include transportation to and from the start point.
If you would like to access the ski resort – take the #3 bus and alight at Air Greenland Adm. (the next stop after the airport).
Other interesting articles