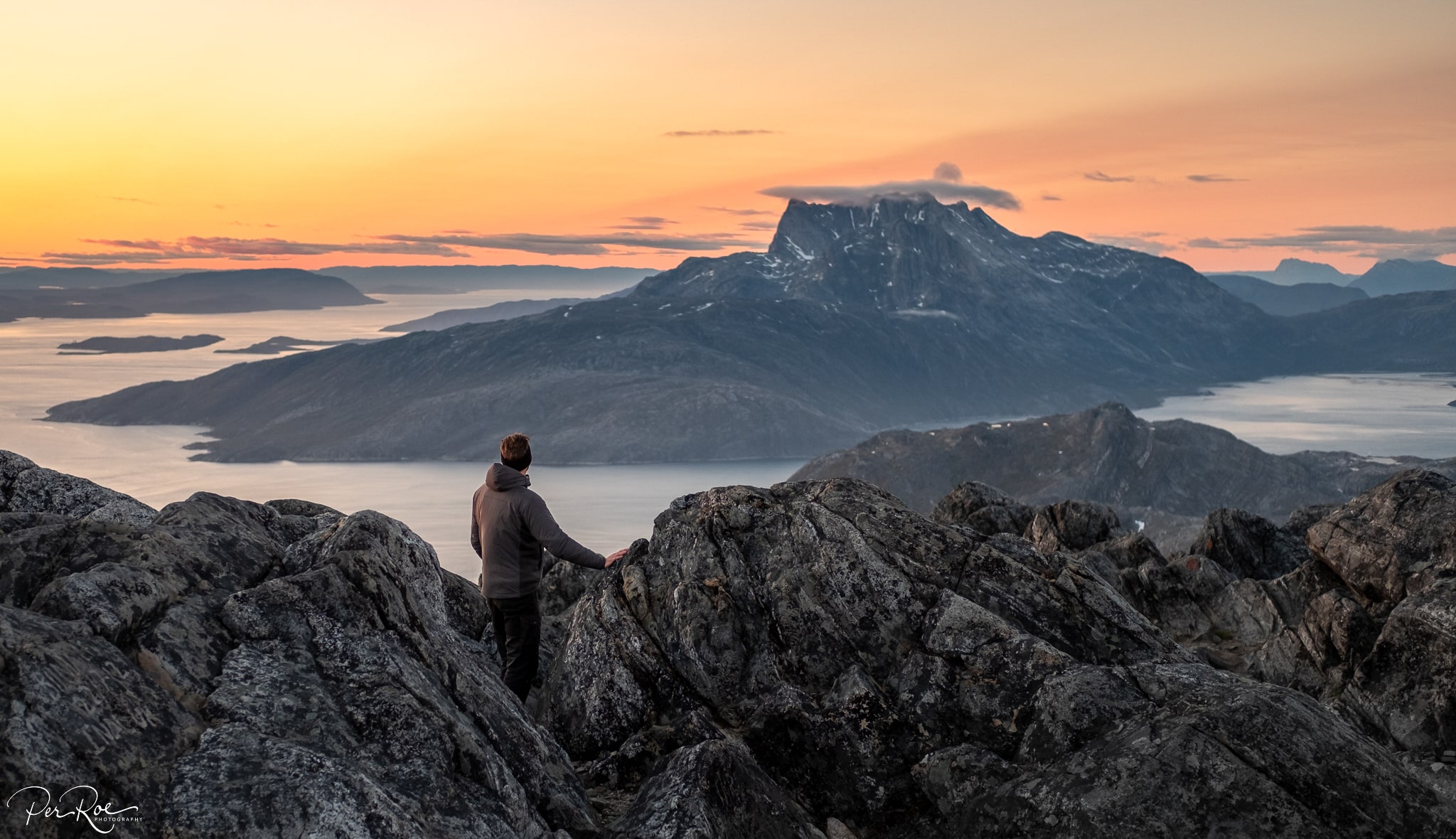 Ukkusissat | Store Malene
Ukkusissat (772 m / 2,533 ft) is a mountain peak on the outskirts of Nuuk. It is more commonly known by its Danish name: Store Malene (Big Malene) and is the taller of the two mountains that rise up immediately behind the city.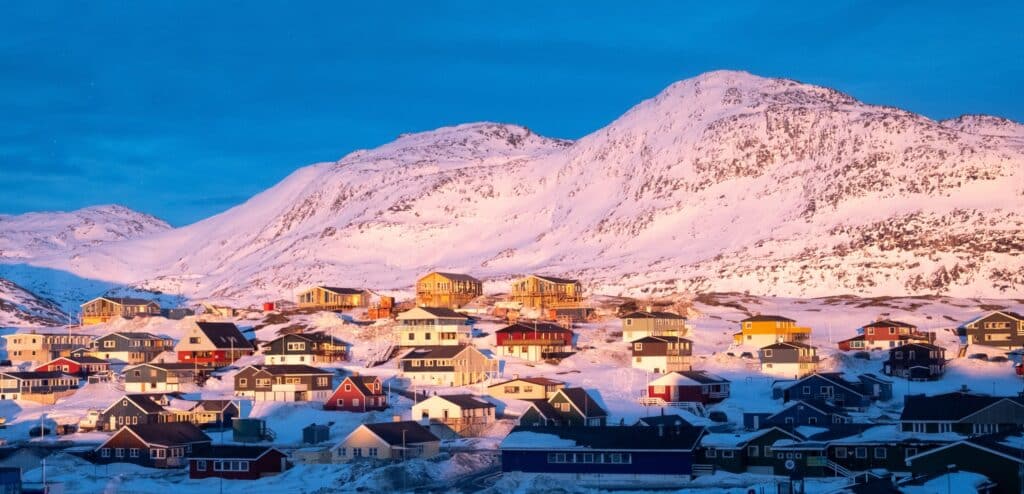 Although it is a much more difficult ascent than Quassussuaq / Lille Malene, the views from the summit are even more spectacular.
Ukkusissat in Summer
Hiking to the top of Ukkusissat / Store Malene is a popular day trip during Summer. Although it is possible to hike it independently, it is advisable to go with a guide to ensure you don't stray off the route. It is not a simple hike and there is usually someone who needs to be rescued off the mountain each year.
If you are in Nuuk during June/July – it is particularly beautiful to climb late in the evening to enjoy the never-ending twilight from the summit. It takes around 5 hours for the return trip and guided tours usually include tea/coffee and Greenlandic snacks.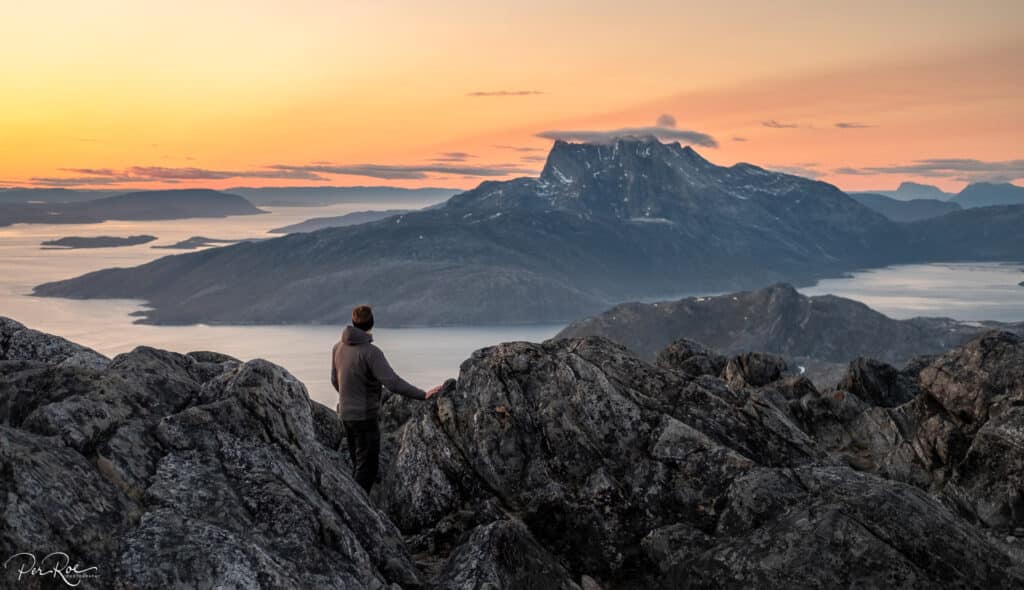 Ukkusissat in Winter
During the Winter, ascending Ukkusissat / Store Malene is not possible unless you are a very experienced climber with appropriate safety and ice-climbing equipment.
How to explore Ukkusissat/Store Malene
Hiking tours depart from central Nuuk and include transportation to and from the start point.
Other interesting articles