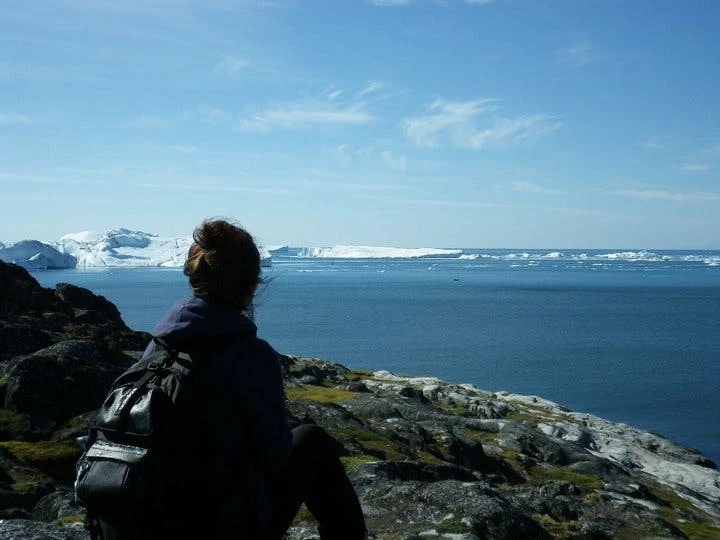 Hello from Nuuk, capital of Greenland
Hello! Hej! Aluu! こんにちは!Bonjour! 안녕하세요!
I am glad to have my blog here in Guide to Greenland.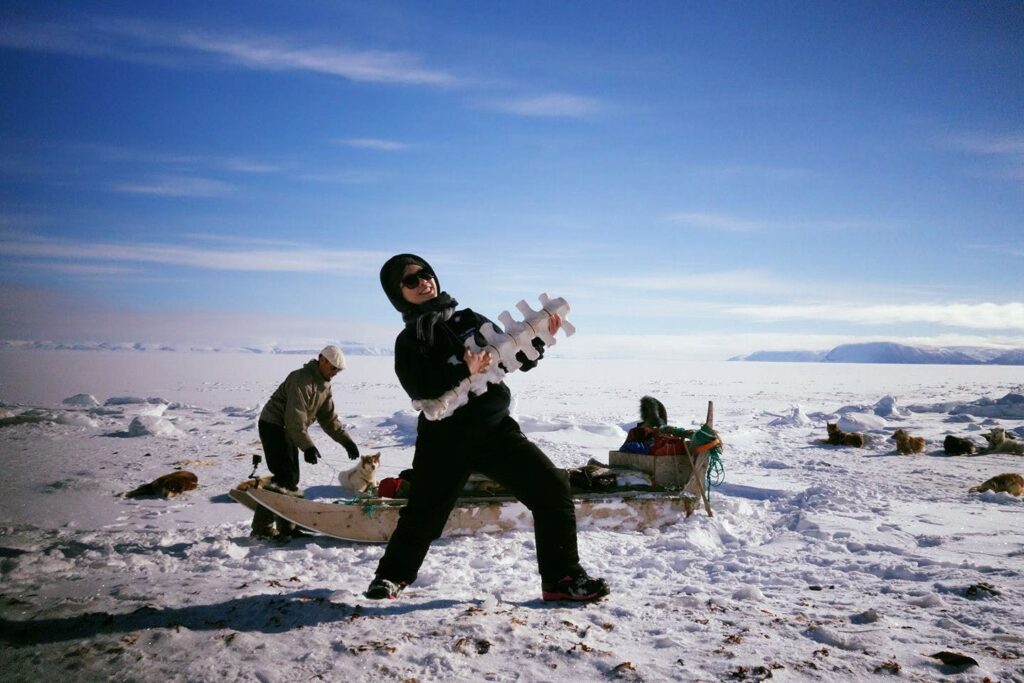 My name is Kim Insuk (김인숙), please call me 'Insuk'!
In Korea, the family name comes first, so 'Kim' is my family name and 'Insuk' is my first name 😉
So I am sure that you already realized that I am Korean!
Yes, I was born and raised in Seoul, South Korea and I have been staying here in Greenland since August 2015!
So now you might wonder why I am here in Greenland and how I came here 😉
I will tell you from now on.
In 2010, I was having a gap year in Japan spending a working holiday. In Korea, it is very common to have a gap year while taking a bachelor's degree. After working holiday, I wanted to go somewhere, however, I had no idea where to go. So I just spread the world map and started to look through countries. While reading the world map, I found a big icy island on the top of the map. It was written 'Greenland' but it was white.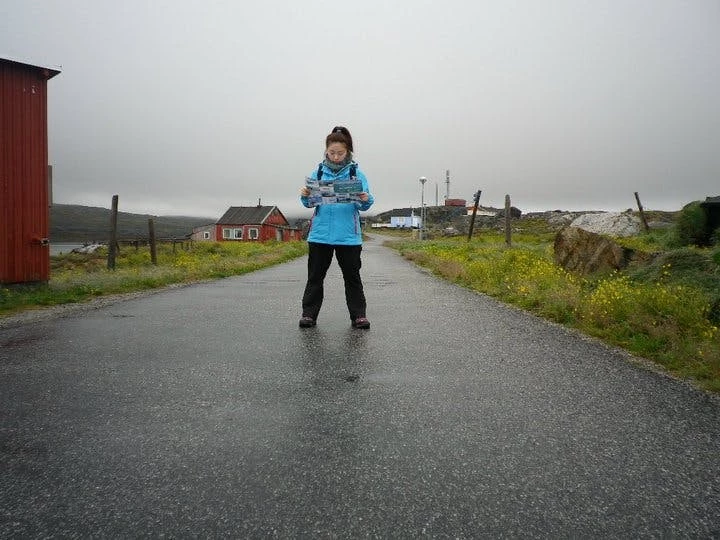 Even in world geography class in my high school, we did not learn about Greenland properly. In addition, Greenland is very often omitted from the world map. It is a very shame that in Asia, we often ignore the largest island in the world. Yeap, I know how it could have happened.
I was so curious about this land so I started to search this big white island on the internet by myself and I found various images of Greenland. Most of the pictures included colorful houses with icebergs background. It was so fascinating and attractive. Right after that, I just really wanted to see them in person. I just couldn't wait to meet them!
So I just left Greenland.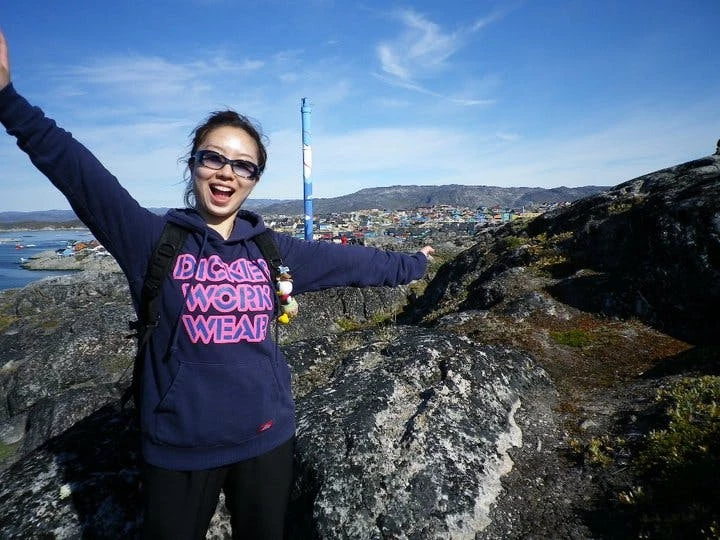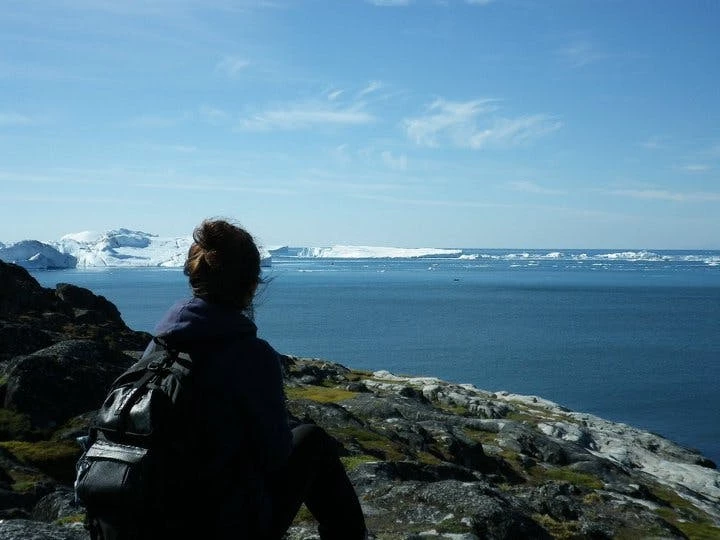 In 2010, eventually, I visited seven towns in Greenland (Narsarsuaq, Qassiarsuk, Narsaq, Nanortalik, Qaqortoq, Nuuk, Ilulissat) alone and I had a really really great time. I met a lot of people with different backgrounds at restaurants, souvenir shops, hostels even on the street.
Sometimes I met a really unexpected event. It was a rainy day in Nanortalik. Surprisingly, a lady just invited me from the window while I was walking on the street. It never happens in South Korea – invite a stranger from the window!! It turned out that day was an important day which was the first day of school. In the house, there were so many people with Greenlandic national costumes. I was offered cakes and coffee. Later I knew that it was a Greenlandic culture called, Kaffemik.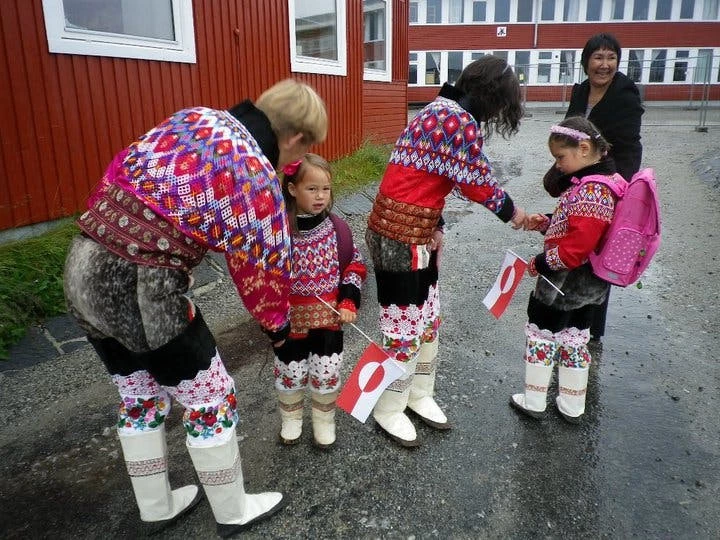 I just totally fell in love with Greenland very soon because of so different but unique culture also the nice and kind people.
After my visit to Greenland, I started to study Greenland at the graduate school in London. As a result, I received my master's degree in Cultural Heritage Studies, Archaeology and I wrote Greenland's cultural heritage / natural heritage affected by climate change as my master's thesis.
After that, I went back to Korea and I got a job however it was not related to Greenland at all. I couldn't forget about Greenland. So I decided to leave for Greenland. It was 2015. Since then, I have been staying in Nuuk, Greenland. Currently, I am taking my 2nd master's degree in West Nordic Studies at the Social Science Department, Ilisimatusarfik (University of Greenland).
Since then, I had a lot of good friends in Greenland not only Greenlandic friends but also foreign people all over the world. You will be surprised if you know how many various people from different countries are staying in Greenland. Also, I got a lot of great memories about Greenland and still, I believe that those good memories keep filling in my heart. Especially in 2017, I could have a great opportunity to travel from South to North Greenland again.
What images do you have about Greenland?
Icebergs? Snow? Cold weather? Climate change?
Let me tell you about my adventure in Greenland from now on 😉
You will never hear this but only here 😉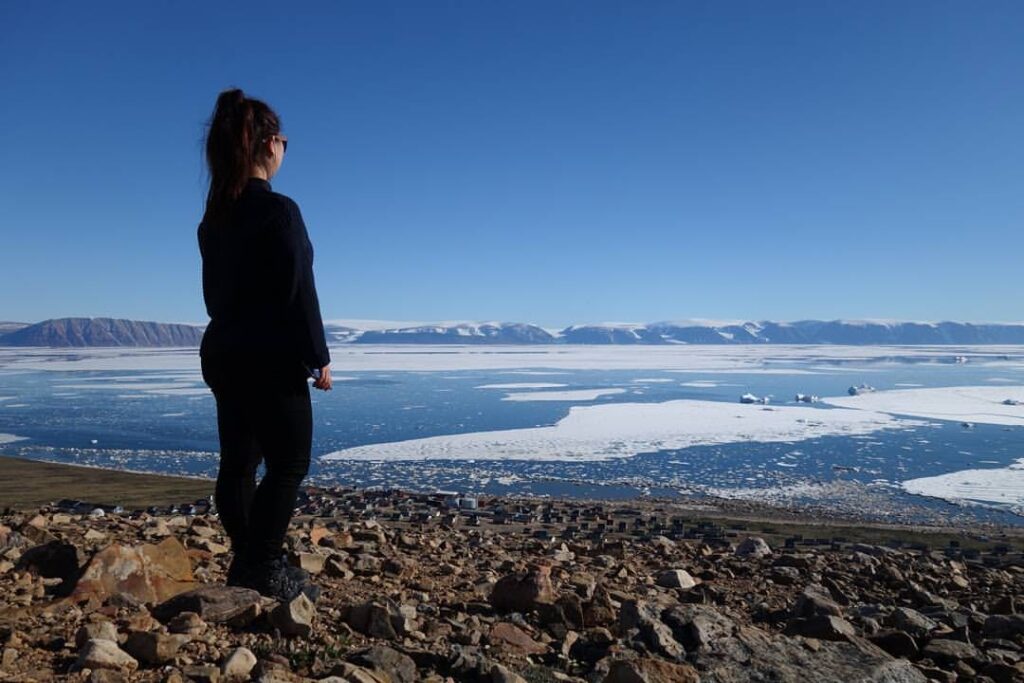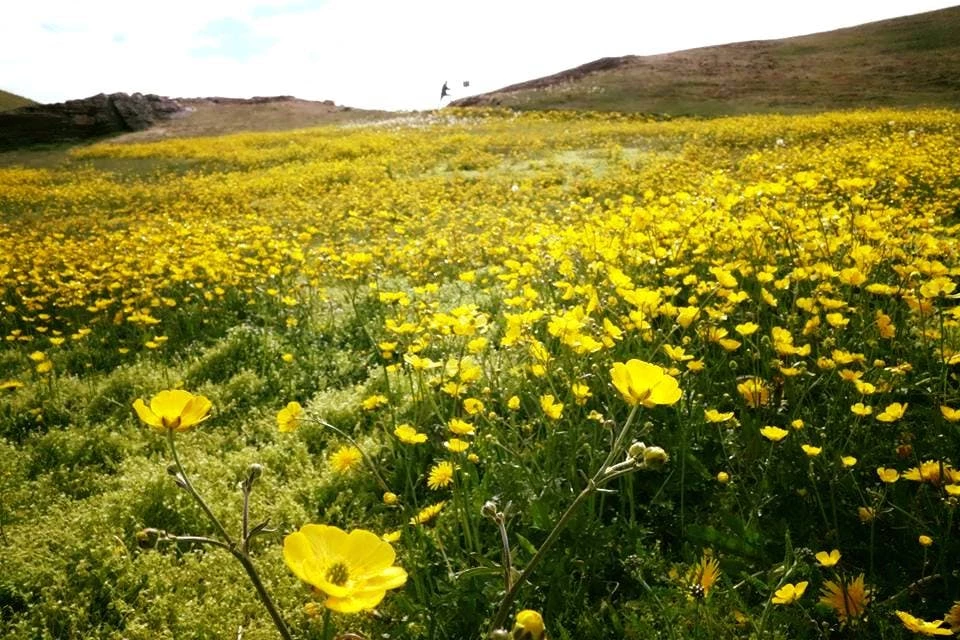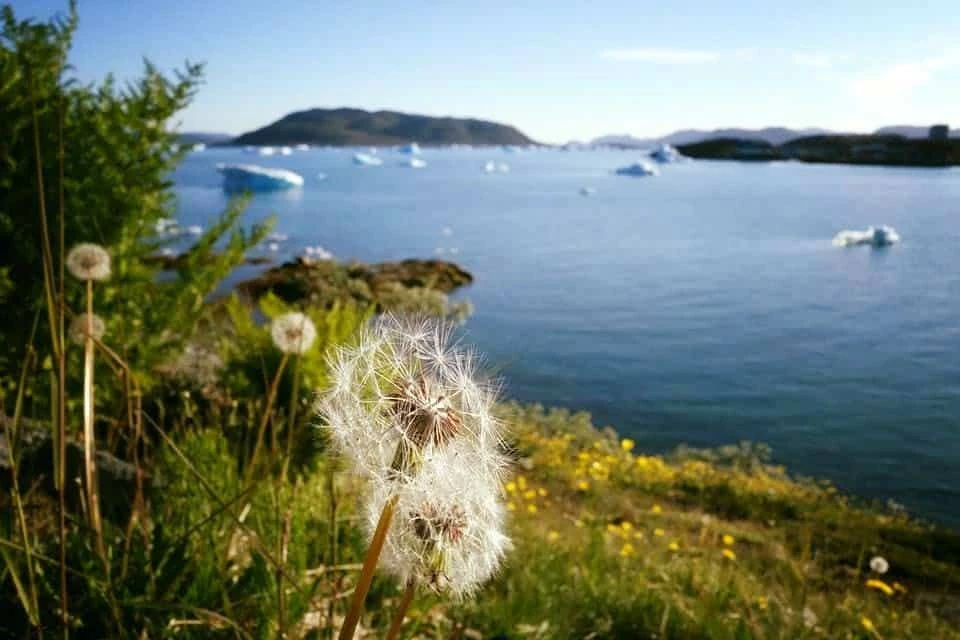 Read more travel blogs from Insuk Kim
Other interesting travel blogs